Bhad Bhabie Boyfriend: Is She Dating Anyone?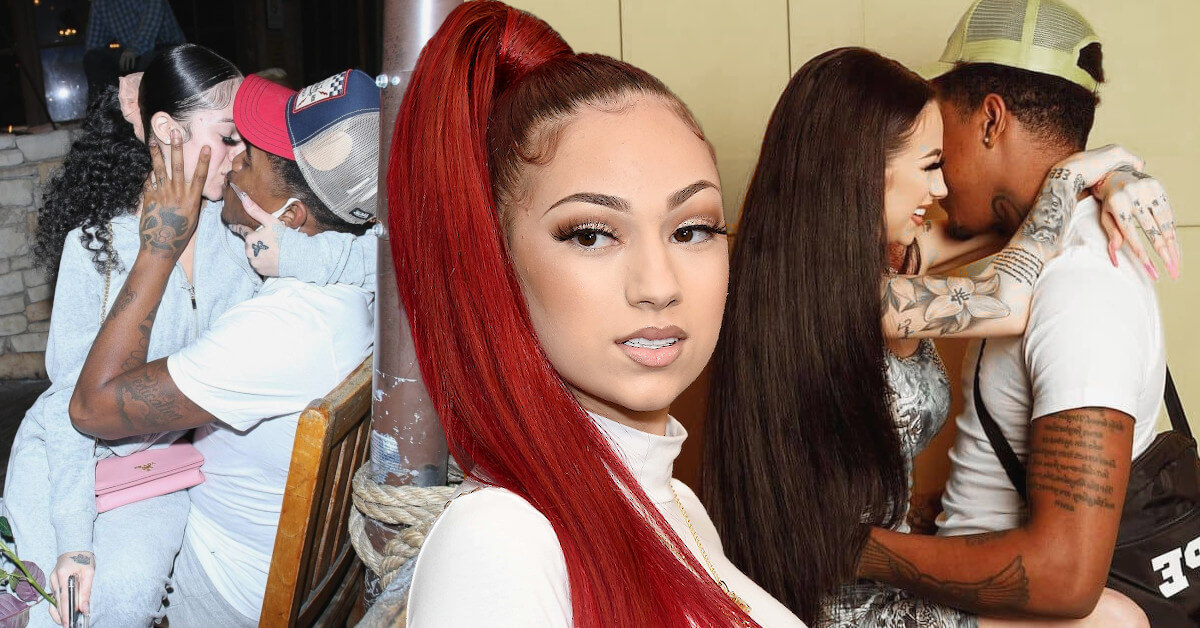 Many people listen to rap songs these days. We can't deny that even though it may be hard to comprehend, rap songs genuinely convey the feelings of their makers; with the freedom to say almost everything, it's not shocking that many decided to become rappers.
One woman rapper's name came into the spotlight today, with the controversies she'd given to the entertainment industry.
By gaining popularity, she attracts attention from fans across the globe, especially when talking about her private life. She has publicly clarified to the media, but was that the truth?
Most of us may have never heard the name Danielle Marie Bregoli. However, most people, especially those constantly observing the rap industry, may know her name as the young rapper Bhad Bhabie.
Does Bhad Bhabie and NBA YoungBoy have a flimsy relationship?
The Florida-born rapper is still younger than the industry's high-profile names. However, her popularity came into being when she had some public controversies brought into the internet.
One of the feuds was her long dispute with another young rapper, NBA YoungBoy.
The story began when some fans caught Bhad and NBA YoungBoy may have a dalliance. Bhad's fans saw that she had a guy inside her bedroom and then lying in the same bed as her in 2018.
Bhad initially blurred the guy's face with an emoji; however, the fans deduced that it was NBA YoungBoy all along by the tattoos of the mysterious guy.
Bhad, seemingly trying to make the affair even more inconspicuous, tattooed herself with NBA YoungBoy's real name on her wrist.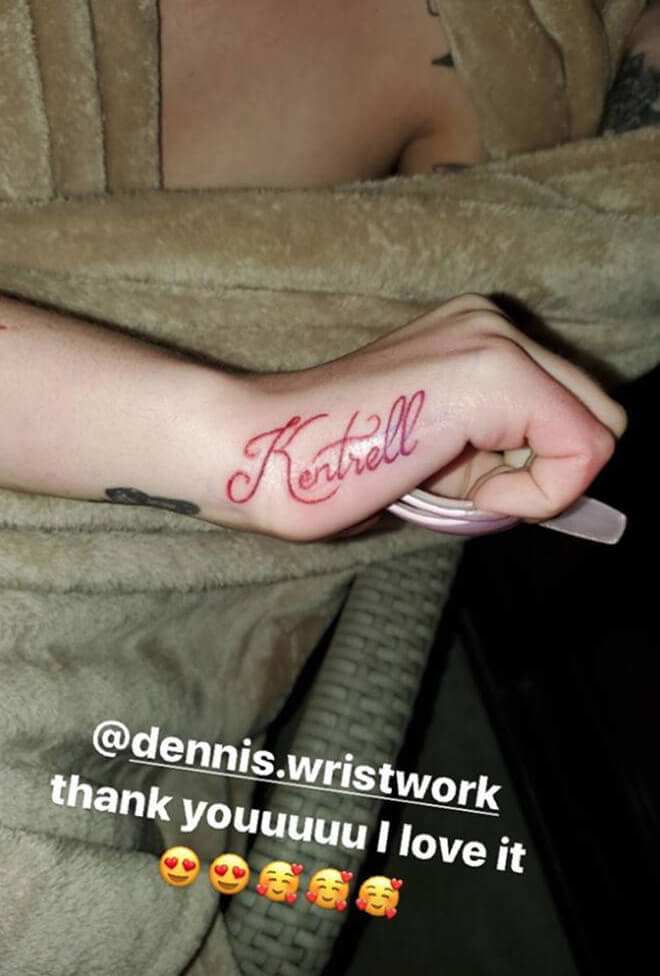 But, Bhad denied her fans' claims that she made the tattoo for her flimsy relationship with NBA YoungBoy. The fans finally received their answer when Bhad made a statement in her Instagram Stories.
She said: "It is my own body, so I have the right to what I want to do with it. It has meaning (the tattoo), not because of me, but because I respect the NBA. He (NBA YoungBoy) is probably the most excellent person I've ever met.
We're not together; however, we have been through many things. We all know each other well, and we talk a lot. I'll stay and love him till we both die."
NBA YoungBoy initially disregarded any attempts to clarify his relationship with Bhad. He finally changed his stance in 2020 when his name entered the fray during the public drama between Bhad Bhabie and Skai Jackson.
NBA YoungBoy said on his Instagram Stories that he had no recollection of the discussion made by the fans.
"I don't have anyone. I only have my mum with me here," he added. The feud receded over time, and it seems that NBA YoungBoy is currently single.
Does love ever enter the fray between Bhad Bhabie and Trippie Redd?
Bhad Bhabie is living her life to the fullest so far. Even though people might argue that Bhad's fame came merely because of some disputes in the media, she likes the publicity that follows.
Another quarrel between her and a fellow in the rap industry, Trippie Redd.
Everything kickstarter around 2019 when Bhad released a screenshot when Trippie reached out to her via Instagram DM. Bhad mostly blurred other messages in that screenshot; however, she noted that Trippie asked her to come over.
At that time, Bhad was much younger than Trippie, and people harshly commented when the story broke out.
Bhad commented on that screenshot, saying she thought of another rapper, 6ix9ine, who is the one that likes young girls.
Trippie never stood up to the media about the matter, and we hope it was a stern warning for the rapper from Bhad Bhabie.
Is romance too much of a hassle between Yung Bans and Bhad Bhabie?
After her disputes with Trippie finally reached their precipice, Bhad entered the limelight again. This time, another man seems able to distract Bhad Bhabie from her conflicted mind.
The remarkable man was Yung Bans, another coworker of Bhad in the music industry.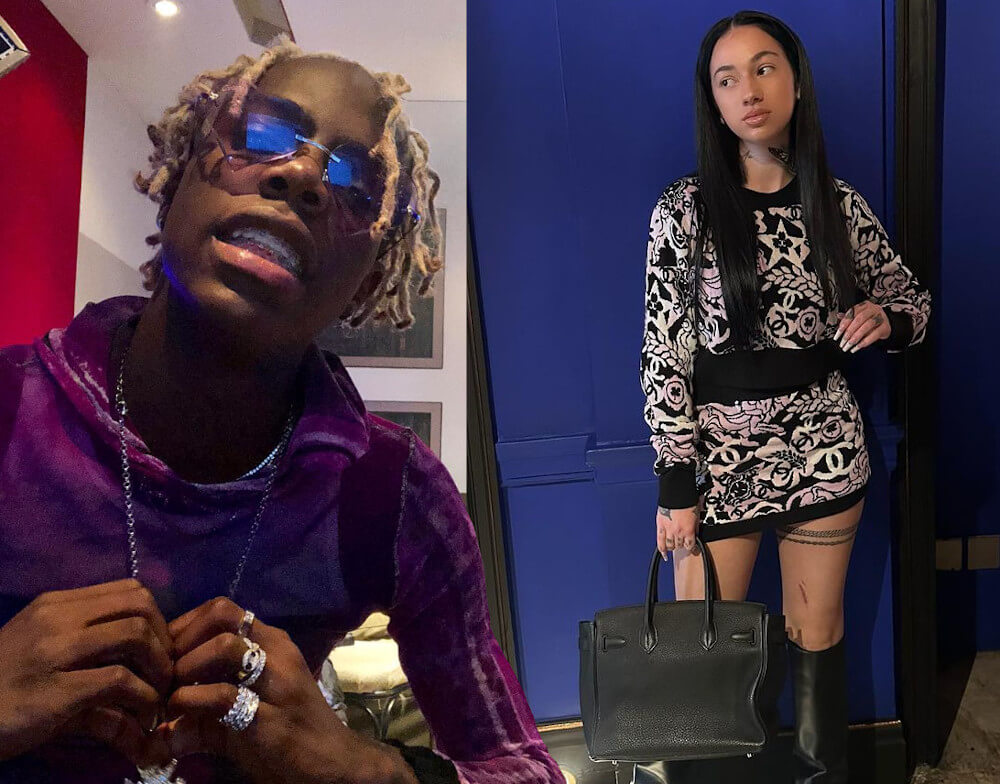 Similar to Bhad's case with NBA YoungBoy, fans caught Bhad having a casual dalliance with the Missouri-born rapper around 2020.
The fans saw a video from Bhad where Yung was sitting in a bed. Many think that Bhad may have something special with Yung. However, many also dissed Yung's decision to date an underage girl.
The backlash seemingly made itself to the surface, and Bhad took notice of it. She answered some of her fans' comments by telling them that a mere three-year gap is not a problem.
She also added that a consensual age in the region she currently lives in was 17.
"A 3-year difference does not count as a criminal charge. You guys are foolish and know nothing. Listen, I'm happy with him, and I wouldn't say I like that he received this kind of treatment for no reason. Most importantly, I never let anyone do that ever again. Period," said Bhad Bhabie.
It looked like Bhad was utterly enamored by Yung, and she made a tattoo on her thigh with Yung's real name, "Vas," on it. Sadly, the love ended swiftly, and we are not sure when the relationship got its final moment.
Is Oca8oo the latest boyfriend of Bhad Bhabie?
The news about Bhad Bhabie finally reached its climax after her rapid romantic narrative with Yung Bans. Since then, there have been fewer talks about the Florida-born rapper.
However, everything took a steep turn when Bhad began sharing photos on her Instagram account.
In one photo, she and Mr. X are comfortable with each other's company, with the mysterious man kissing Bhad on her forehead. Bhad also uploaded an image of her new boyfriend walking alongside her on a beach.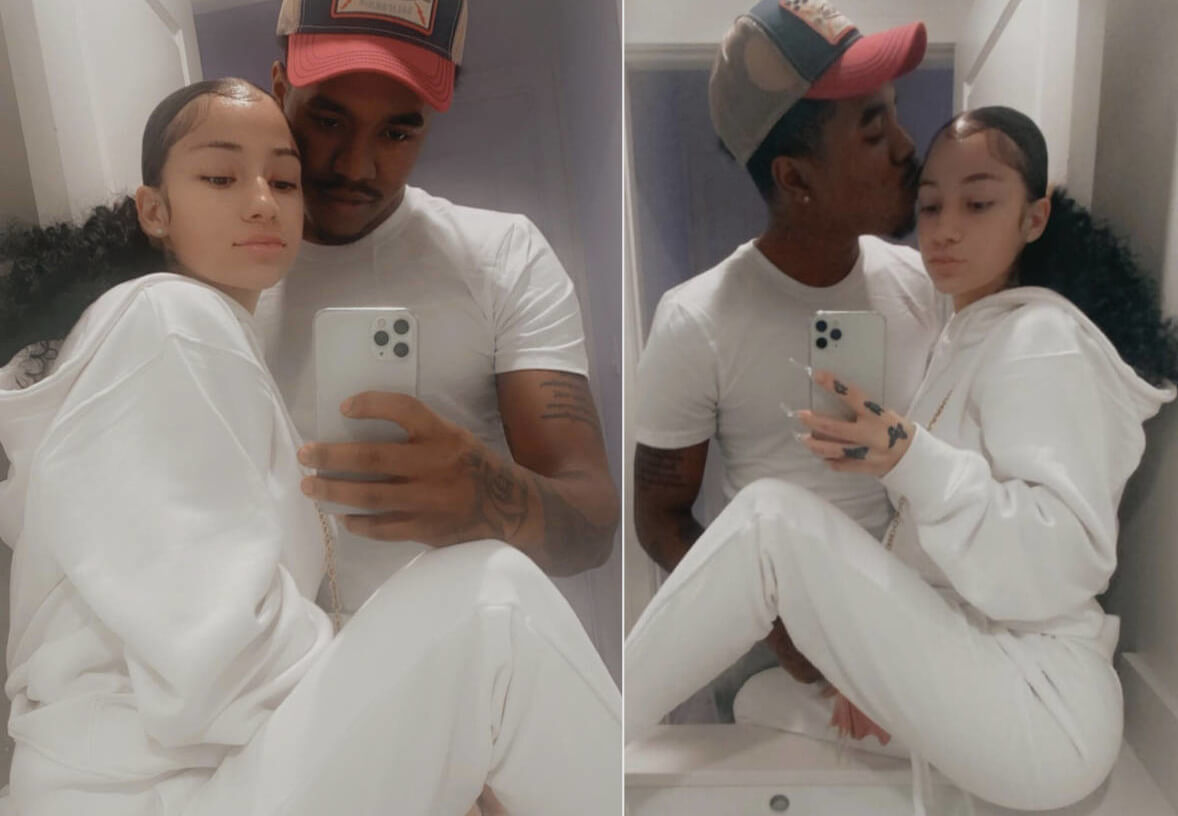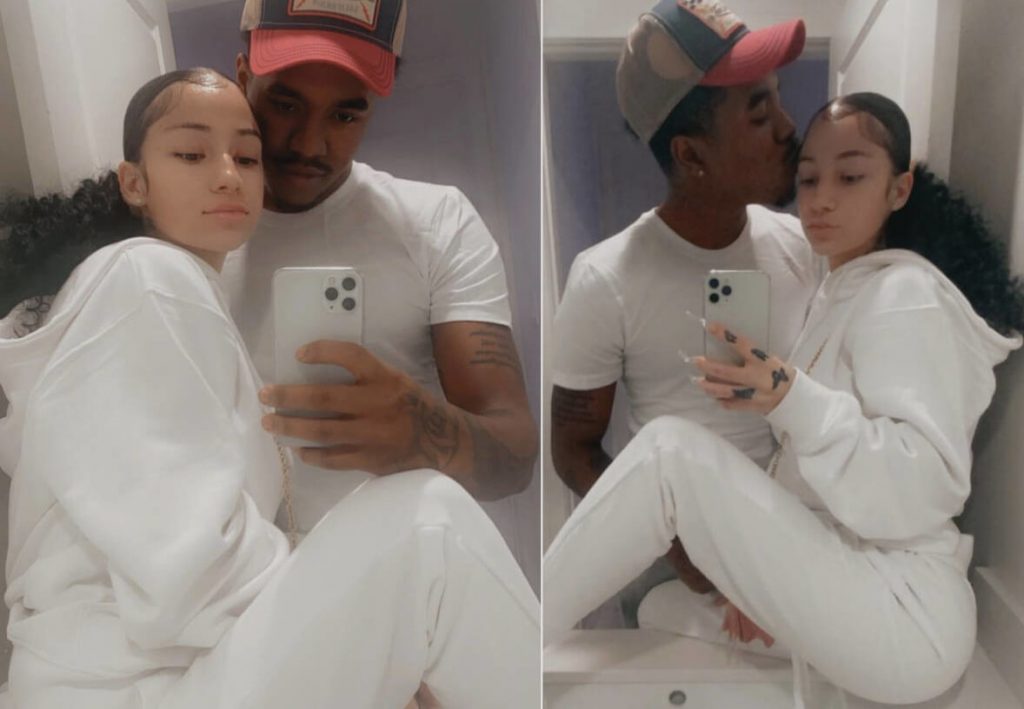 Fans were finally fully satiated on their quest to find out who was the guy that walked alongside Bhad Bhabie. Again, he was another person in the music industry, famously referred to by his stage name, Oca8oo.
Bhad then finally released a post in 2020, explaining to her fans that Oca8oo was the one that pulled her from the rug. She said:
"I was in utter darkness and was at the lowest point of my life before you came. You gave me that change. You made me focus on what I must do, loved me earnestly, and gave me a reason not to give up.
Most importantly, I have loved myself more since I met you, and I can't wait to open a new page with you."
For us, who are constantly reading about Bhad Bhabie's cases thus far, it was probably the most heartfelt message made by Bhad to a special someone. However, many fans seemed to disapprove of her relationship with Oca8oo.
Most recently, some fans said that Oca8oo is using her to gain popularity. Others also stated that Oca8oo would stay for less than a year before running away, taking Bhad's money.
That's harsh! But, it seems that Bhad is enjoying Oca8oo company. The couple appeared together in Bhad's YouTube video alongside Bhad's best friend. In that video, Bhad challenged her boyfriend and best friend on who knows her best.
The story may be the end chapter of Bhad Bhabie's long-time quest to find the correct man alongside her. What do you guys think?