Skai Jackson Boyfriend: Answer To All The Speculations & Rumors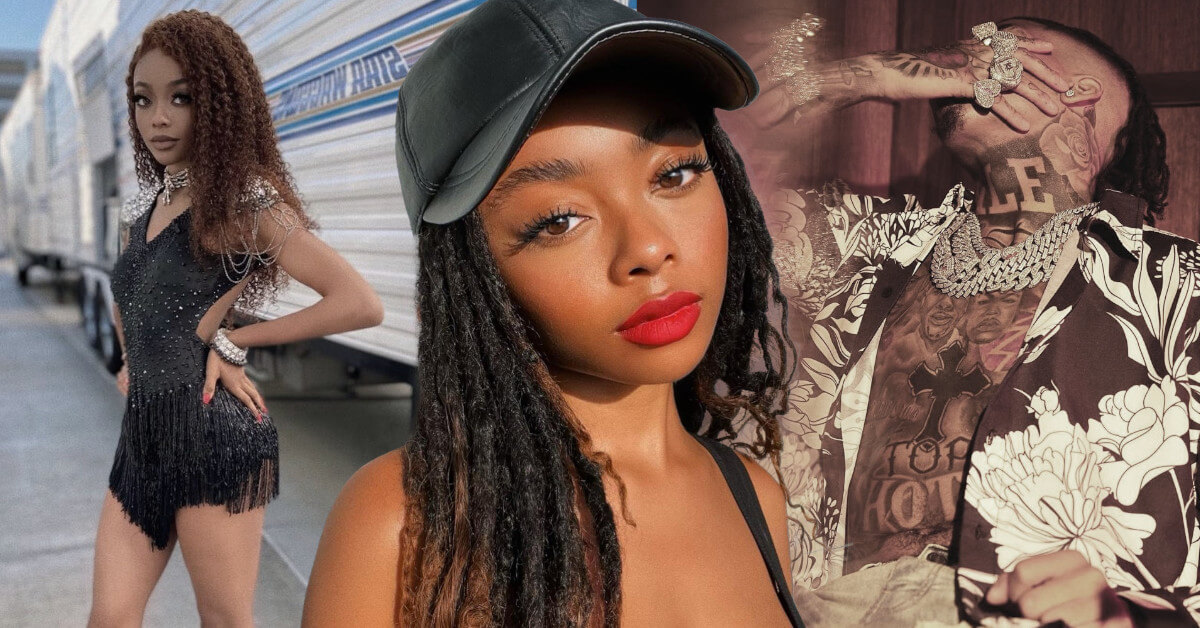 The age might be more than just a number for some people. But, those who paved their way to success from a very young age might have a different perspective.
The girl who portrayed Zuri Ross in the Disney Channel sitcom Jessie falls into the latter category. Skai Jackson, who was listed in the Times' "Most Influential Teens in 2016," gained massive success when she was a teenager.
Constantly being in the spotlight came with consequences. Many men want to date her, of course.
Skai Jackson and NLE Choppa Made Flirtatious Comments Toward Each Other
This year, Skai Jackson is entirely single. However, her latest romance rumor circled in 2021 was a hot take.
In January last year, Skai Jackson and the "Walk Em Down" and "Do It Again" singer, NLE Choppa, were reportedly together.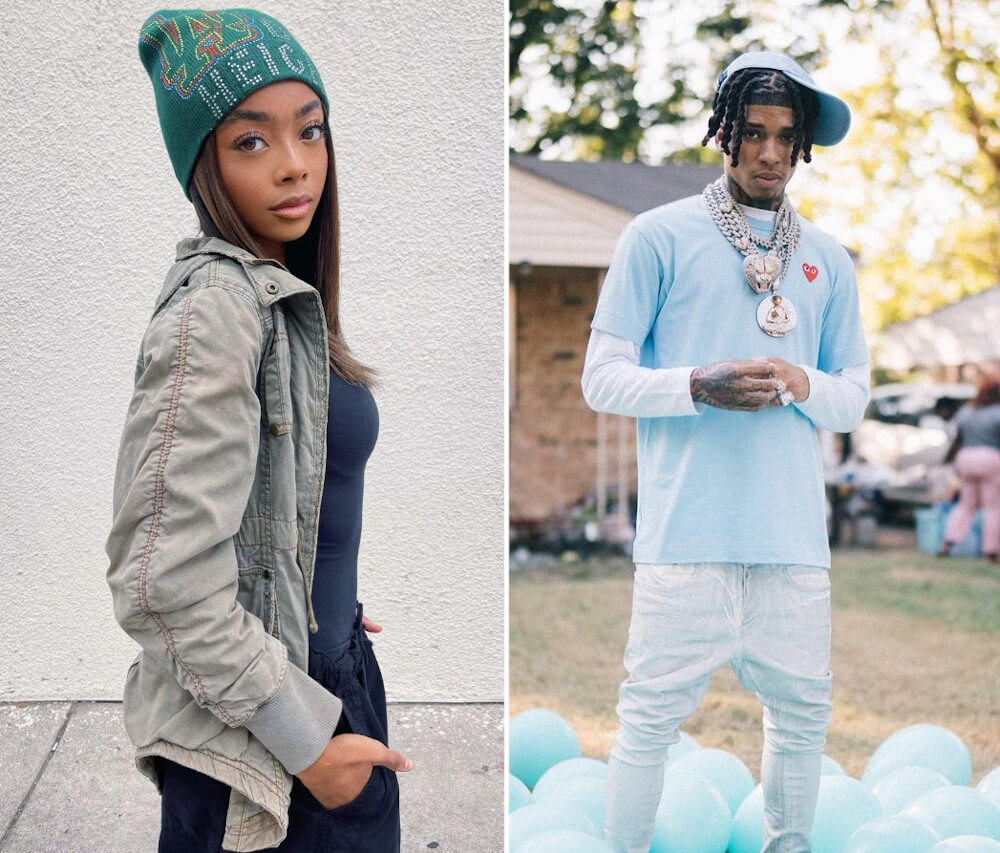 It all started when one of Skai's fans asked her on Twitter whether she was single, to which Skai replied: "LMAOO, yes, I'm single for rn." It wasn't Skai's reply that stirred the rumor up, but NLE Choppa's response to that tweet.
He replied to the tweet by saying: "Umm." From there, he and Skai Jackson exchanged flirty comments to each other, which raised people's speculation that something was going on that we have no idea about.
Sadly, their interaction didn't go beyond exchanging flirtatious comments on social media. They also never clarified whether they were an item back then.
So, it's safe to say there was nothing serious between Skai Jackson and NLE Choppa last year.
Julez Smith Wasn't a Mere Ex-Boyfriend for Skai: Their Drama Was INTENSE
We know that Skai Jackson rose to fame when she was very young, but it seems like controversies and juicy rumors kept coming to her.
In 2020, Skai dated Beyonce's nephew, Julez Smith, for a brief moment. Although their relationship was a short one, the drama and controversies that happened between them were legit.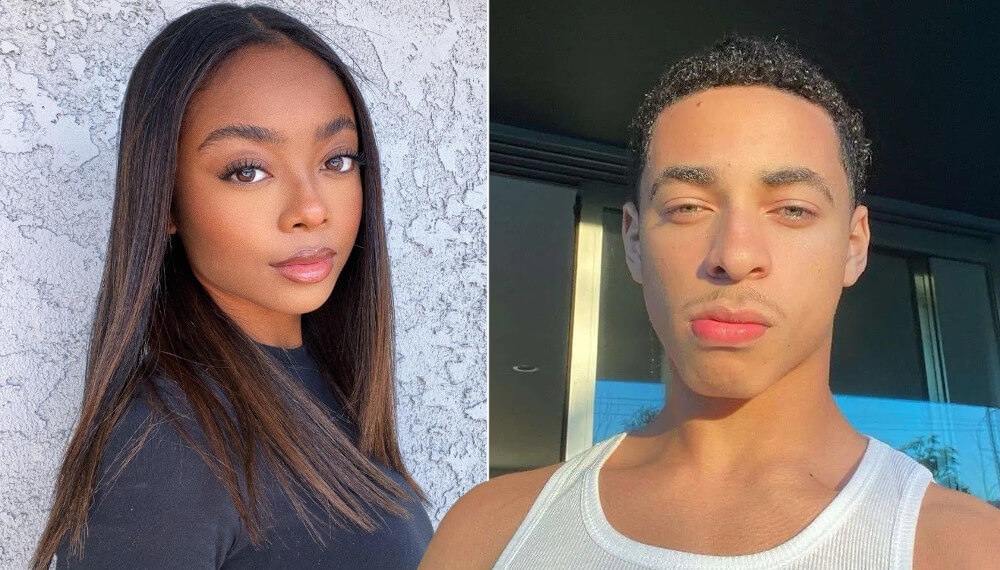 Julez and Skai were open, talking about their "intimate" activities. Julez used that way to get revenge on her because he accused Skai of cheating on him.
"I made sure to ruin her life. I f**ked her good and got her addicted, and then left her. Ouch, that's pretty harsh. It's complicated," Julez wrote as the caption for one of his Instagram posts.
He continued, "I don't like her like this, don't believe what other people say, and her personality and ego are very big. She needs to come back down to earth."
Skai didn't let that slide. She wrote her response on her Twitter account that went:
"The negative energy you put out is the same energy you are putting into yourself."
The drama didn't end there. According to multiple sources, Skai dated Julez when she was still seventeen, and he was fifteen.
That fact alone already snatched people's attention, without all the cheating controversies that followed after.
That being said, it's obvious that their relationship ended on a terrible note.
A Love Triangle Between Skai, Lil Keed, and His Girlfriend?
We've mentioned earlier that Skai Jackson couldn't seem to get away from relationship drama.
If the news about her dating Julez Smith when they were both underages was enough to surprise you, wait until you hear her story with another famous rapper, Lil Keed.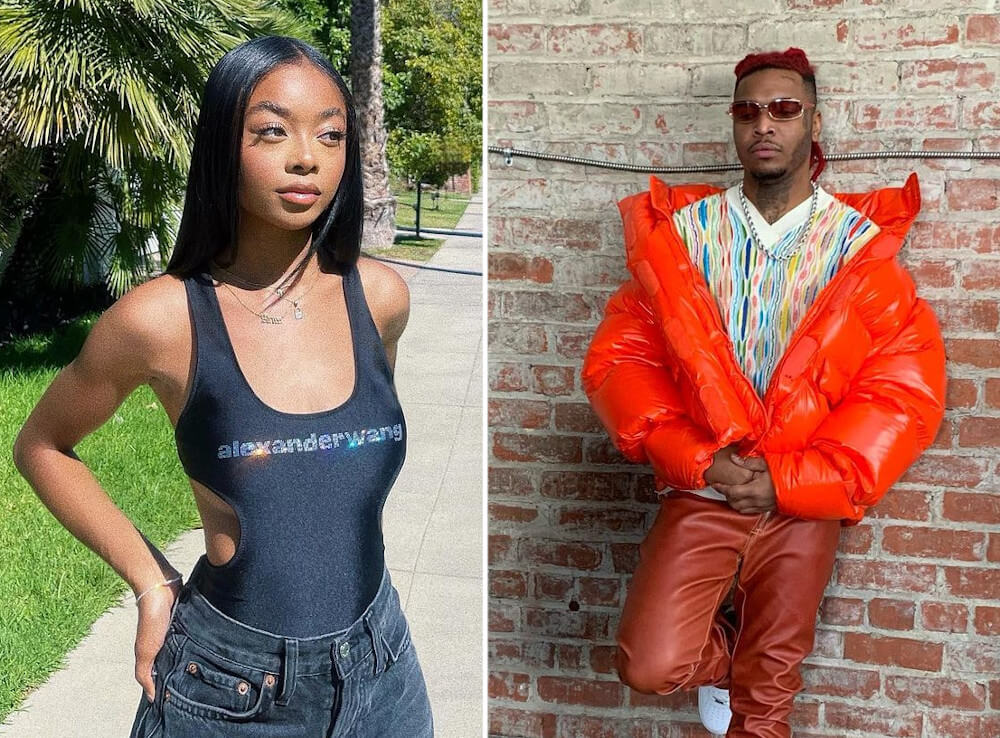 Their scandal happened a year before her news with Julez Smith spread on the internet. Skai was also seventeen years old when she was with Lil Keed. Meanwhile, he was 21. It was a little bit suspicious.
Lil Keed and Skai's romance mainly happened online, which worsened the situation because Lil Keed wasn't a single man when he had a romance with Skai. In other words, Lil Keed cheated on his girlfriend with Skai Jackson.
It led to Lil Keed's baby mama confronting Skai Jackson on the internet. She wrote a caption that said:
"Tell her to find something safe to do. She is playing with fire now (sic)."
Skai has never been a girl who stays silent when a rumor makes her image look terrible. Skai then decided to slide into Lil Keed's baby mama's DM and said that Lil Keed only asked her about her age, to which she replied by simply answering the question.
However, Lil Keed's girlfriend said Skai's statement was a lie because she already saw her entire chat with Lil Keed. What a crazy thing happened in Skai's life back then.
We don't know whether or not Skai was telling the truth, but we're confident about one thing: there's nothing good coming out of approaching someone else's boyfriend or husband.
Did Skai Jackson Date Smooky Margielaa?
Another romance in Skai's life in 2019 was with the "Bronx Baby" and "No Label" singer Smooky Margielaa.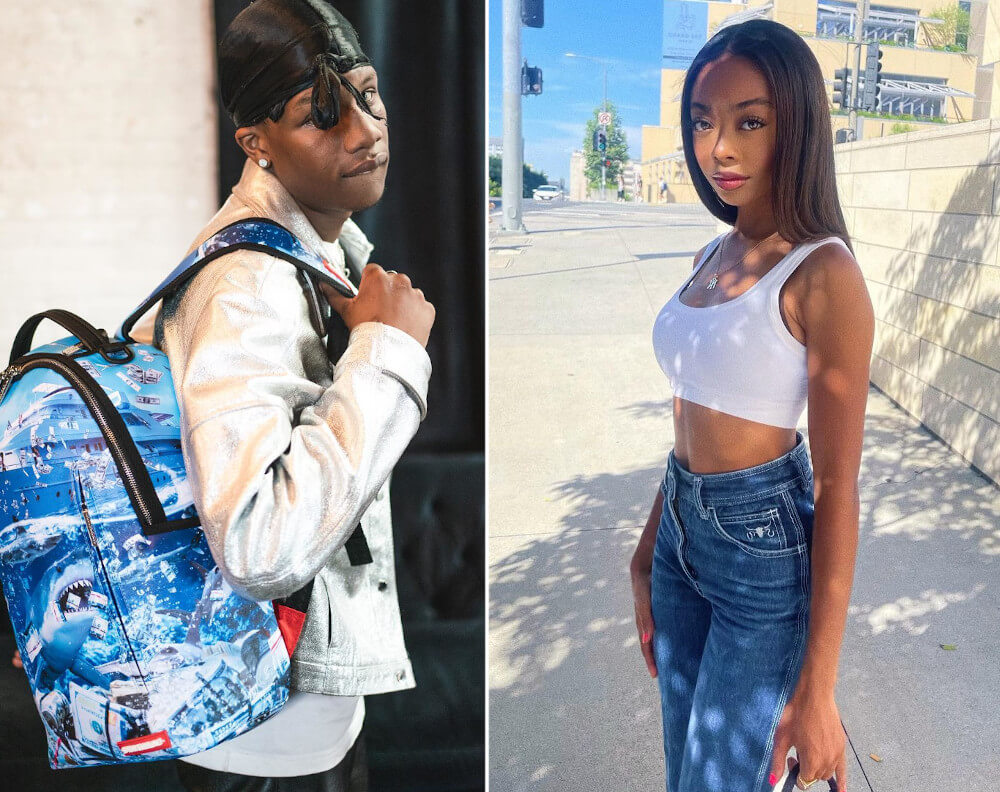 However, the news about them fizzled out as soon as it started. So, we couldn't get many details about them.
Strangely, Skai Jackson and Smooky Margielaa were pretty private back then. But, the discussion on the internet showed how much people were curious whether they were indeed an item.
So, people's responses about them were more of a "surprise" rather than confirming or denying.
People Didn't Approve Skai's Relationship with Kid Trunks: "He's Ugly."
We finally arrived at Skai's latest boyfriend list. We know it's been quite hard to keep up with all the romances and controversies in Skai's love life, but you can't deny that it's fun to do, right?!
Skai Jackson's first famous relationship throughout her career in showbiz was with a rapper – again. He was the famous "IDK" singer Kid Trunks.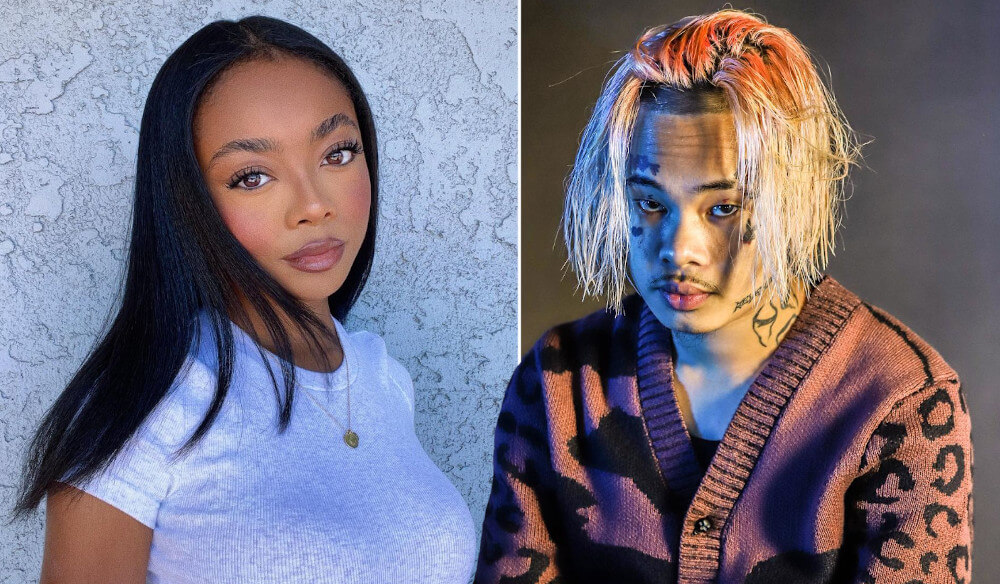 At this point, we can't deny that Skai Jackson has a particular type: she LOVES to date a rapper. There's no doubt.
Kid Trunks and Skai Jackson's romance lasted from 2017 to 2018. Although we're not sure it wasn't an on-and-off one, it was impressive enough for someone like Skai Jackson to maintain a relationship for one year, especially remembering how young she was then.
Just like her relationship with Smooky Margiela, there were many discussions on the internet about Kid Trunks and Skai Jackson's relationship.
However, we can see that only a few people were happy about Kid and Skai being together. One of them even said something like this:
"Ewww, please tell me he [Kid Trunks] is being delusional. He's ugly." Neither Kid nor Skai had spoken explicitly about this; we can't deny that this pair used to be talked about by everyone.
Well, with Skai's records in love, it's hard not to pay attention to anything she's doing.