Augustus Prew is Proud to be Gay, and He's A Proud Boyfriend, Too!
Augustus Prew and his partner Jeffery Self, from their engagement to their unique wedding.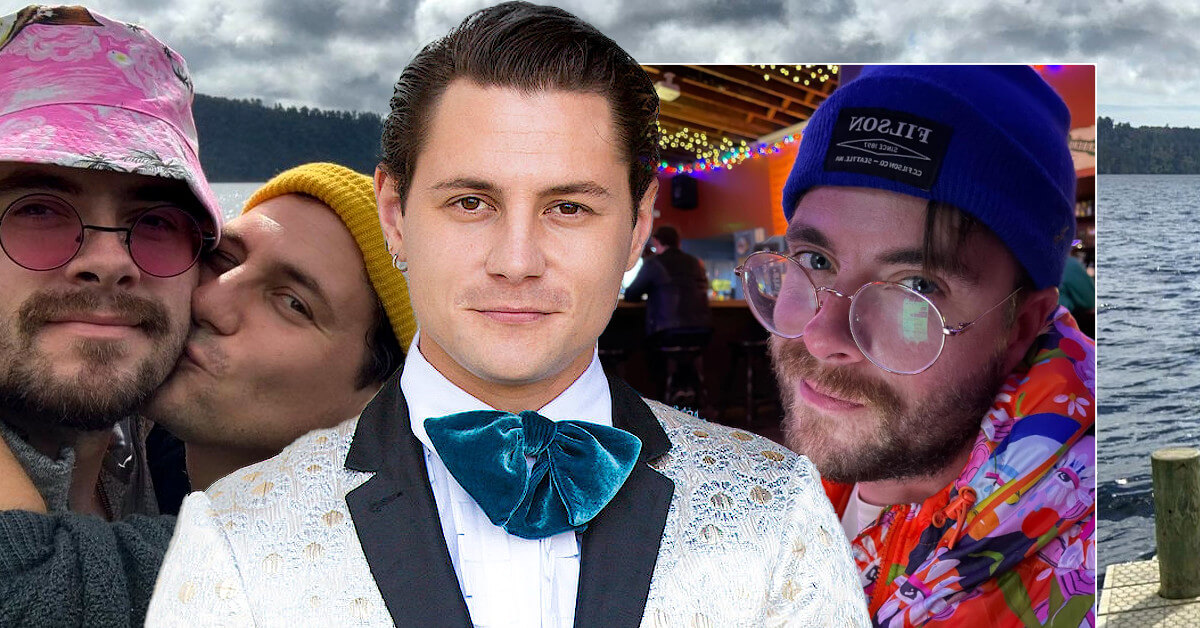 When it comes to Hollywood and the LGBTQIA+ community, the awareness and rights of the community members are considerably more known. Still, it doesn't stop several celebrities from keeping their identities closeted for fear of stereotypical castings.
Well, that doesn't apply to Augustus Prew! Since he came out in 2013, the actor has been proud to be gay. His loving and healthy relationship with his boyfriend (now husband) also factors in his pride in his sexual preferences. Learn more about Augustus Prew's partner here!
Who is Augustus Prew's Boyfriend?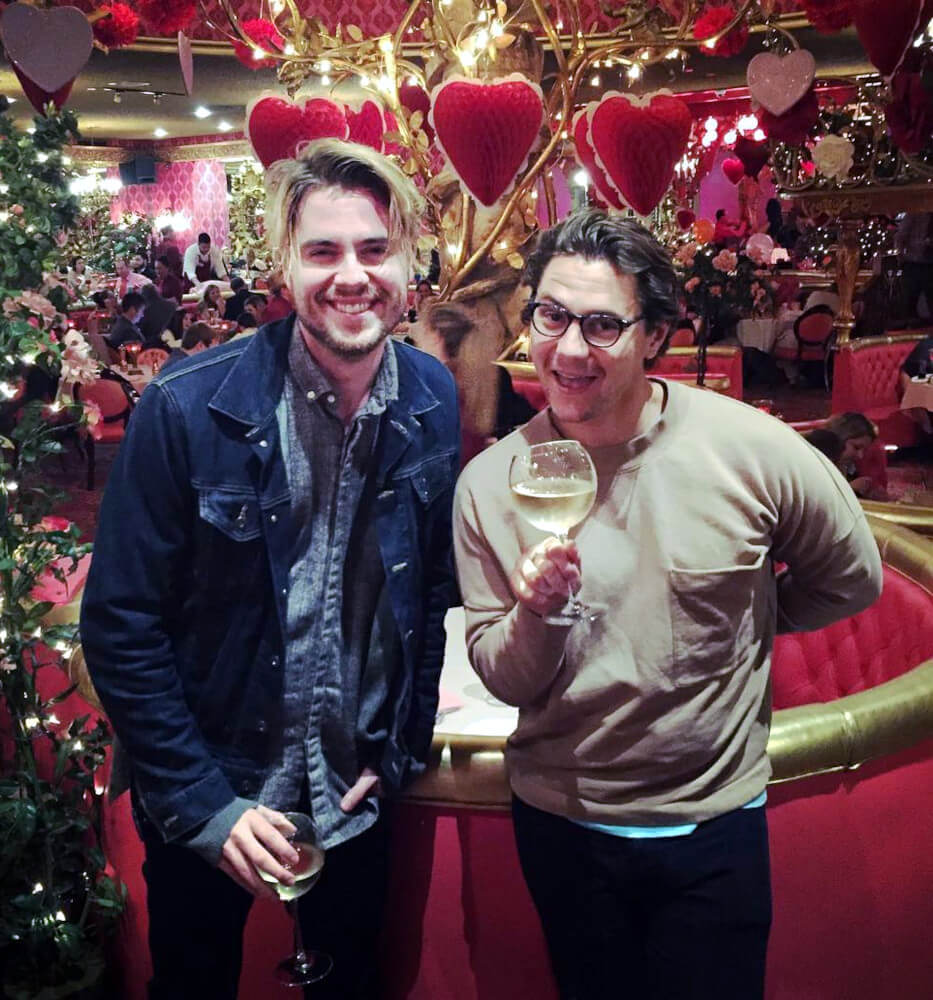 Augustus Prew has been dating fellow actor Jeffery Self for more or less five years before tying the knot in a simple and quirky wedding in 2018! The pair announced their engagement through Instagram, where Augustus was the one who popped the question while they were hiking.
"We got to the top, and we took out the oranges he'd packed to snack on," Jeffery wrote on his Instagram post. "Upon further realization, I once again said, 'There's a ring in here.' Then I realized he was on a knee, and then you can guess the rest," the actor concluded.
A year after Augustus got down on one knee, the happy couple held their wedding in Los Angeles. True to their interests and sense of humor, Augustus and Jeffery had anything but a conventional wedding. From technicolor wedding cake to lawn games, their wedding was best described as a happy and quirky family affair!
"We said a nice incantation, all 200-plus people together, and then released that into the air," Augustus shared with The Knot. "That was our not the joining together of the souls, as opposed to it just being, 'Repeat after me,'" he continued.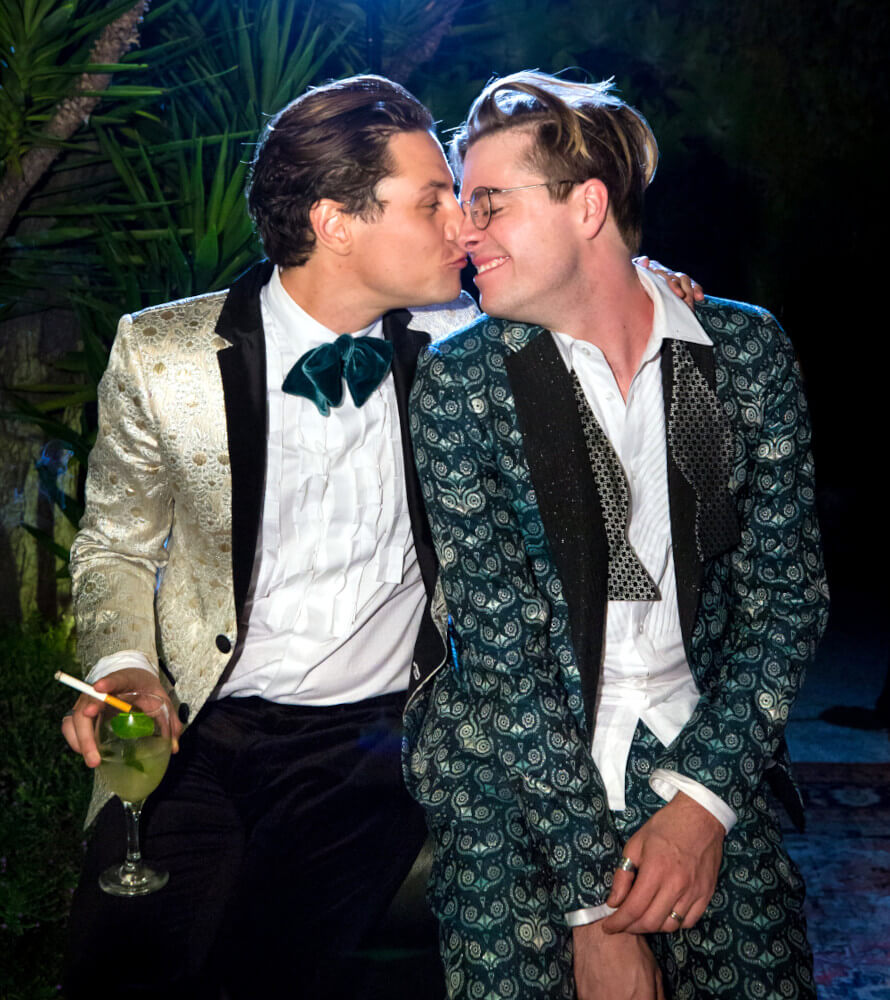 Well, the magic works, after all, considering that Augustus and Jeffery are still very much in love after five years of marriage!
When Did Augustus Prew Come Out As Gay?
Although he's now proud and happy to be gay and married to the love of his life, it doesn't mean that Augustus didn't go through hardship and confusion before coming out. According to an interview with KPCC, the actor claimed that before he sorted things out and dared to come out, he was in a relationship with a woman that lasted for six years.
In the same interview, Augustus claimed that the play The Frame encouraged him to come out.
"When I figured out I was gay, I was about 24," Augustus recalled. "And this play presented itself to me sort of through magic. It just sort of came at this very consequential time in my life," he added.
Augustus also shared that to help him come out to his parents, he bought a copy of the script to help them understand what he was going through.