Adam DiMarco Partner: Who Is He Dating 2023?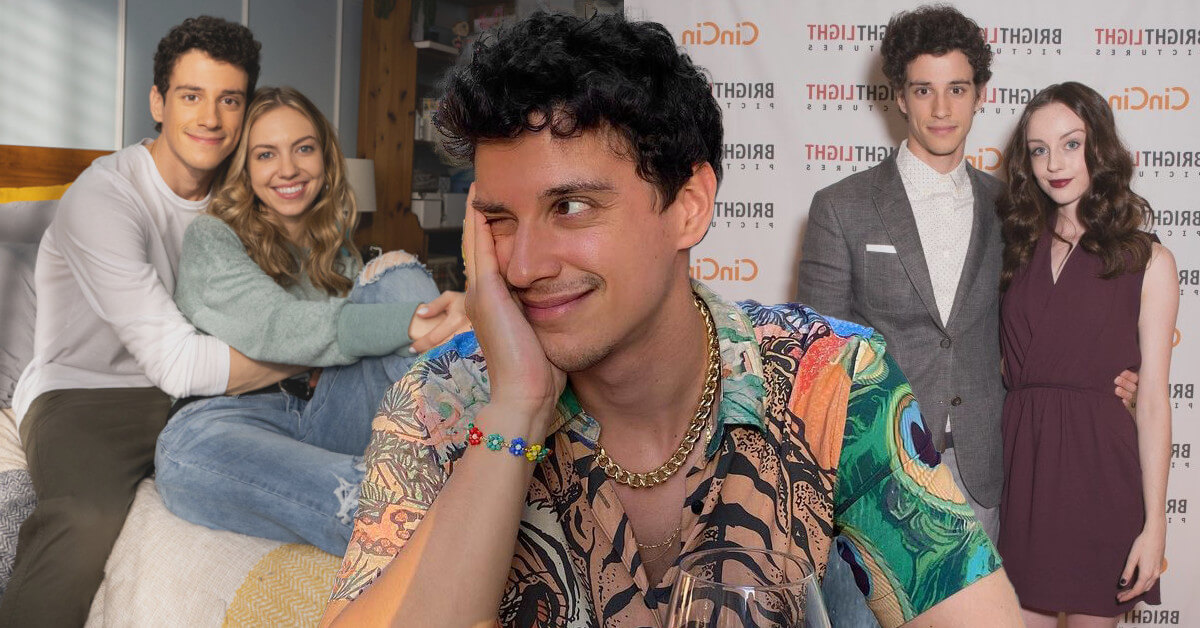 Adam DiMarco, a Canadian actor, rose to fame after his role in the Syfy series, The Magicians, from 2016 to 2020. Since then, Adam has appeared in many big-hit movies, including the Netflix series The Order and HBO series The White Lotus.
Many people will agree if we say Adam DiMarco is the prettiest man alive in this decade. Just look at his Instagram profile, and you'll understand what we mean.
However, his Instagram profile also implied how private Adam is about his personal life, and there's no sign of him dating anyone. We'll get all the details about that here.
Was Sydney Scotia the Only Girlfriend that Adam Has Ever Had?
Adam has always been bold in discussing his filmographies and careers in his interviews. But, we can see that Adam DiMarco tries his best to keep his personal life to himself, especially his relationship.
Throughout his career, Adam has never been a man who likes to play around. Sure, he was linked to several actresses, but none of them went anywhere.
The lack of Adam's relationship news led to another rumor that he was gay. We will dig deeper into this topic later. But don't worry, we know what you came here for.
First, let's discuss all the women that had crossed Adam's life. During his interview with What She Said in February 2021, Adam admitted that he used to date Sydney Scotia near the pandemic's start.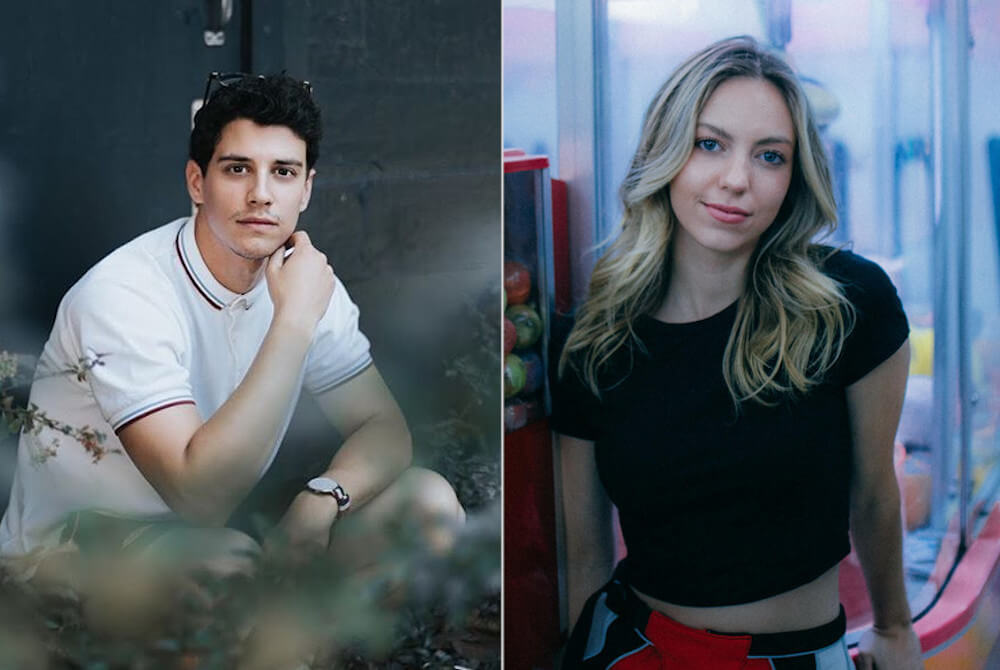 The two met on Recess: Third Street, and little did people know that they expanded their romance beyond the screen.
The pandemic was a blessing in disguise for them. Adam stated that the pandemic had brought them closer because it allowed them to spend more time together apart from their busy filming schedule.
Unfortunately, that was the only thing that Adam disclosed to the public. We can't possibly know how long Adam and Sydney were together and why they separated them. It seemed like Sydney shared Adam's personality without revealing too much about her personal life. Well, we attract what we are, indeed.
In 2022, it was unlikely for Adam and Sydney to be together still because there was no trace of their relationship anywhere – let alone in both of their social media.
Since then, Adam didn't date anyone else, and he has put his priorities straight for his career.
A Rumor Between Adam and Sarah Grey
Dating his co-star seemed to be Adam's favorite. Apart from Sydney Scotia, he was rumored to date his co-star in The Order, Sarah Grey.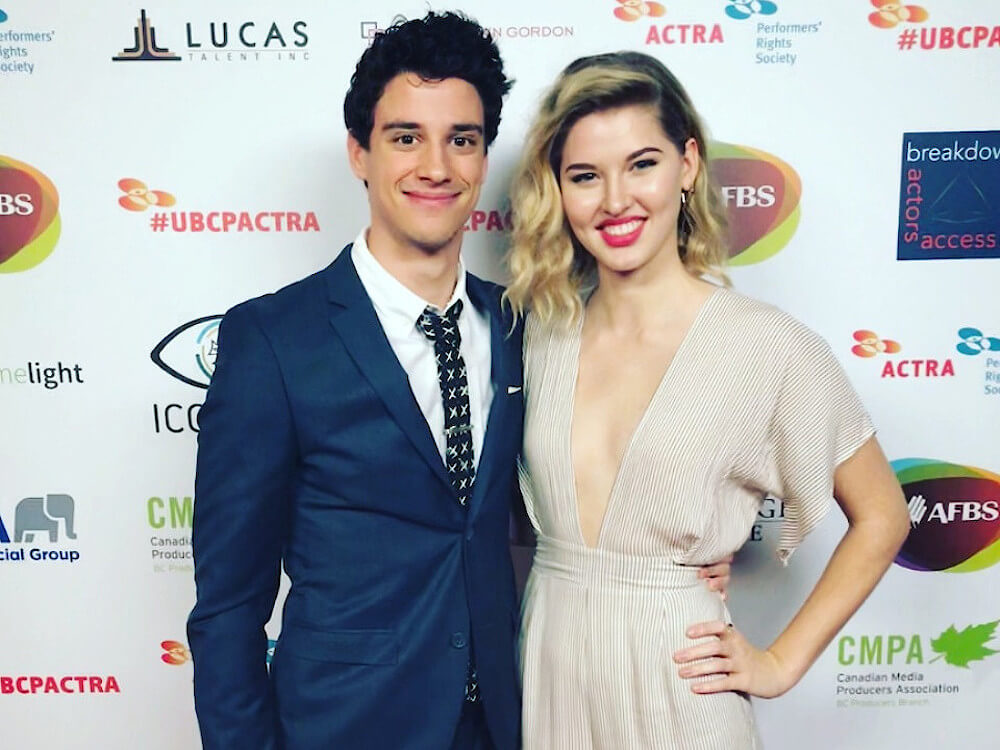 Apart from her role with Adam, Sarah was famous for appearing in Power Rangers and Once Upon a Time.
This time, Adam never mentioned her in any of his interviews, so his fans were sure that it was a mere rumor. We also don't know where and how the rumor between Sarah and Adam even started in the first place.
The two had never seen each other in public, and we don't need to mention her absence on any of Adam's social media.
The internet also lacks any proof of him and Sarah Grey being together. It was strange because, unlike Adam, Sarah has always been open about her relationship. For instance, she regularly posts and talks about her current beau, JP Anthony.
We can see plenty of her pictures with him on her Instagram. And, looking at the fact that the proof between Sarah and Adam was nonexistent, it's safe to say that Sarah and Adam's romance never happened.
We'd be glad if it was, though, because Sarah and Adam will be one of the most good-looking couples that Hollywood has ever had.
Kacey Rohl Tweeted that She Broke Up with Adam: What Happened Between Them?
In 2013, Adam and her fellow Canadian actress, Kacey Rohl, were rumored to start a romance. Kacey is a famous writer and was renowned for her role in The Killing, Prudence.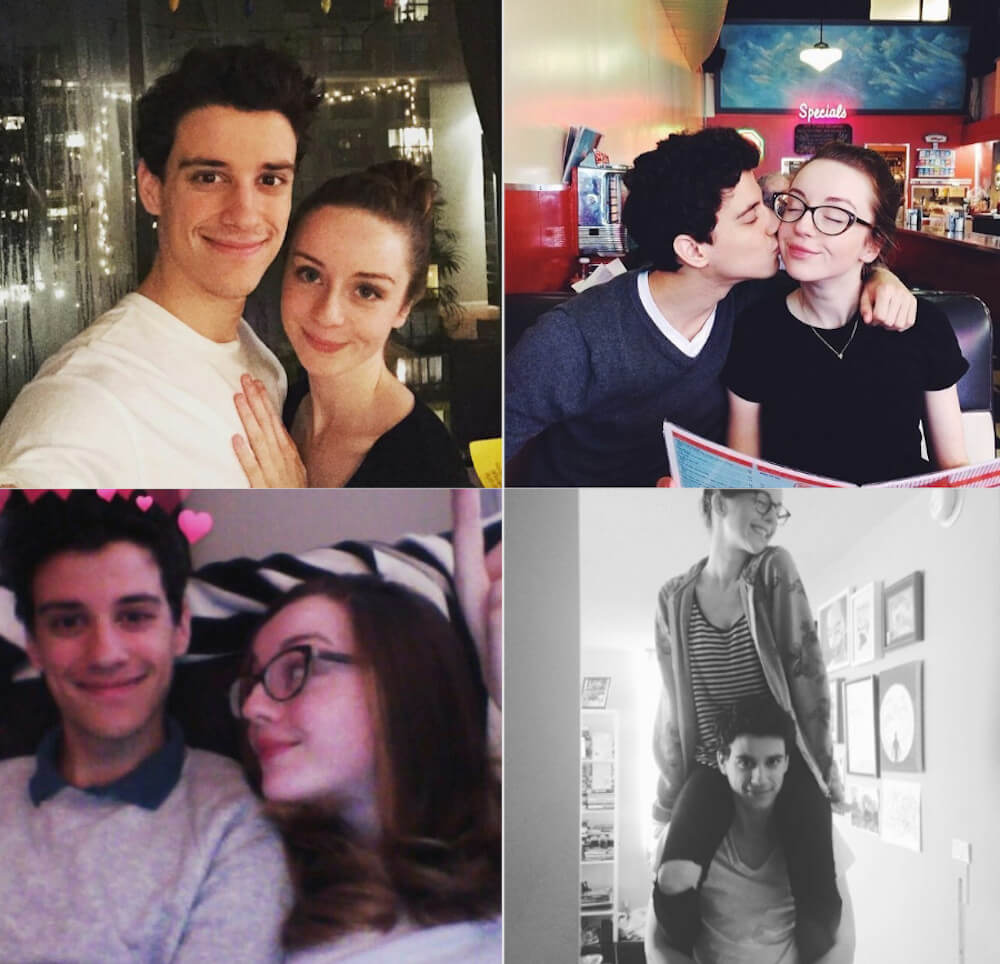 People and the media had a solid reason for shipping them to be together, though, because it all started when Kacey called Adam her "boyfriend" on her social media.
Kacey tweeted, "broke up with my bf, Adam DiMarco," on September 23rd, 2013. The tweet didn't go viral, but it was enough to stir the media's attention – let alone both Kacey's and Adam's fans.
Kacey didn't stop there. On May 4th, 2014, she uploaded a selfie of her and Adam on Instagram. She wrote, "Adam & Evil @adamdimarco," as the caption. But, the caption shouldn't have been mistaken as the movie Adam & Evil because neither of them appeared there.
There needed to be more information about how Kacey and Adam knew each other in the first place—but judging from the fact that Kacey didn't delete that post until now indicates that the pair are still good friends until now.
Neither of them bothered to clarify the rumor because they enjoyed their good relationship as friends to themselves. We stan these unbothered couples, don't we?
Was Adam DiMarco Gay? All the Truths You Need to Know
We're afraid that those are all the women on Adam's list of lovers. The lack of any serious relationship led the media and his fans to speculate other things about his sexuality. Many news outlets reported that Adam is gay.
Well, was that the truth, or was that just a desperate attempt to give any news about Adam's personal life?
This rumor started getting on his nerves, unlike Adam's usual calmness and unbothered personality. He didn't stay quiet like he usually does; in fact, Adam clarified to the media what he was actually into.
Adam stated in the 2019 Met Gala that he's always been straight. Not only that, though, since his outfit at the Met Gala was used as supporting proof that he was gay, Adam also explained that he only tried to keep up with the Met Gala's theme, and it didn't represent anything about his sexuality.
Despite his clarification, Adam also clarified that he respected and always supported the LGBTQ community. He knew that his clarification had the potential for the paparazzi and the media to stir his words as "against" the LGBTQ community, so he made it clear from the beginning. Isn't he so smart?