Ashley Benson 13 Tattoos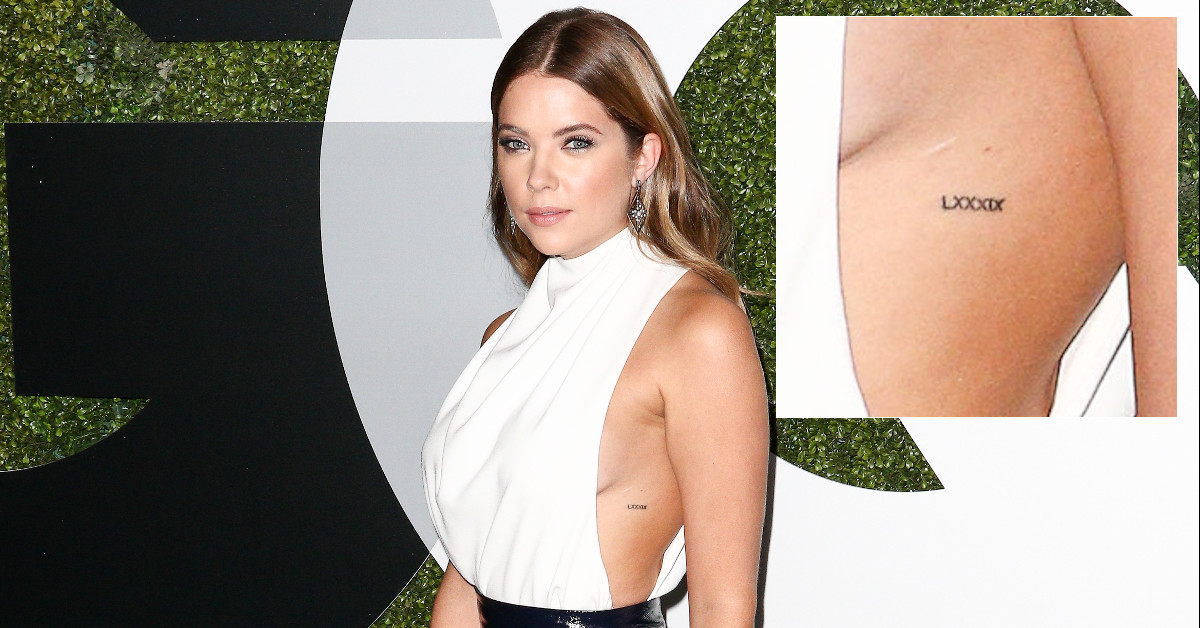 Ashley Benson was born on the 18 of December 1989, in Anaheim, Anaheim Hills, California, USA. She is an American actress, model, and dancer who is best known from her role of Hanna Marin in the American teen drama mystery-thriller television series, Pretty Little Liars and as Mia in Eastwick from 2009 to 2010.

Ashley has many interesting tattoos on her body. Let us take a look at the ones she has and the meanings they hold.
CD Tattoo
The tattoo says "CD" and fans think it stands for Cara Delevingne's initials.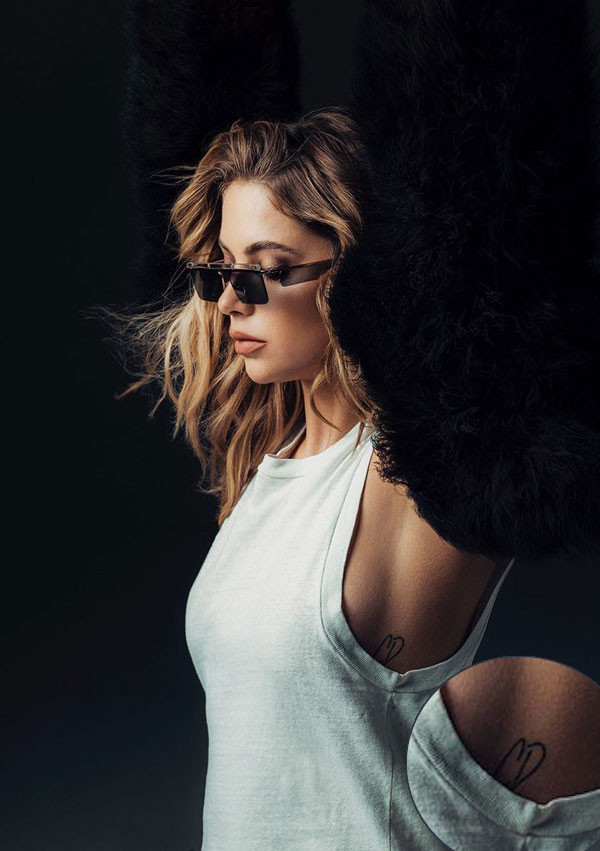 Finger Tattoo
She has a tattoo of a smiley face on her right middle finger.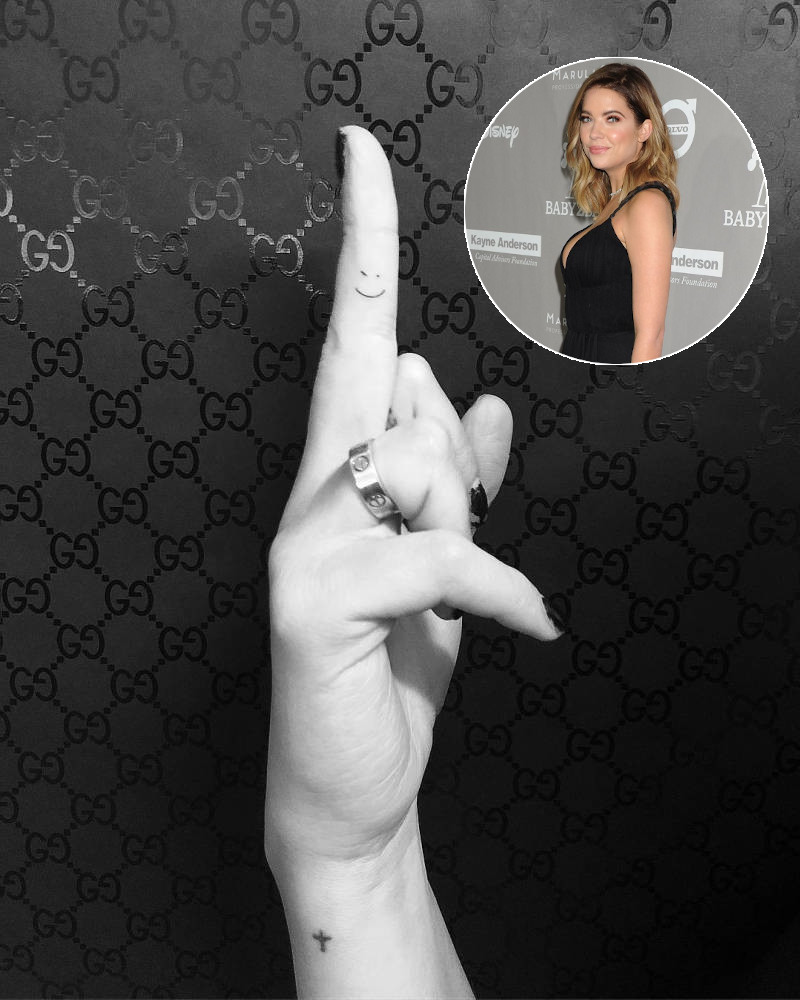 Tattoo of a Milkshake
She also has a realistic tattoo of a milkshake. This one of the largest tattoos that "Pretty Little Liars" actress has.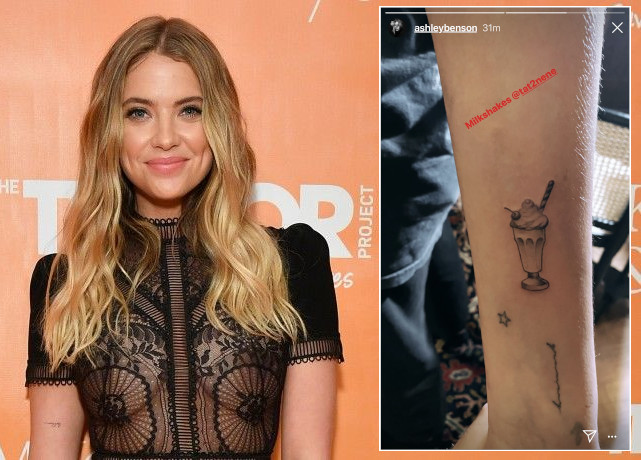 Wrist tattoos
She has tiny number 3, the tattoo of a heart with the letters ny inside. Also, a tattoo that reads "Pommes Frites".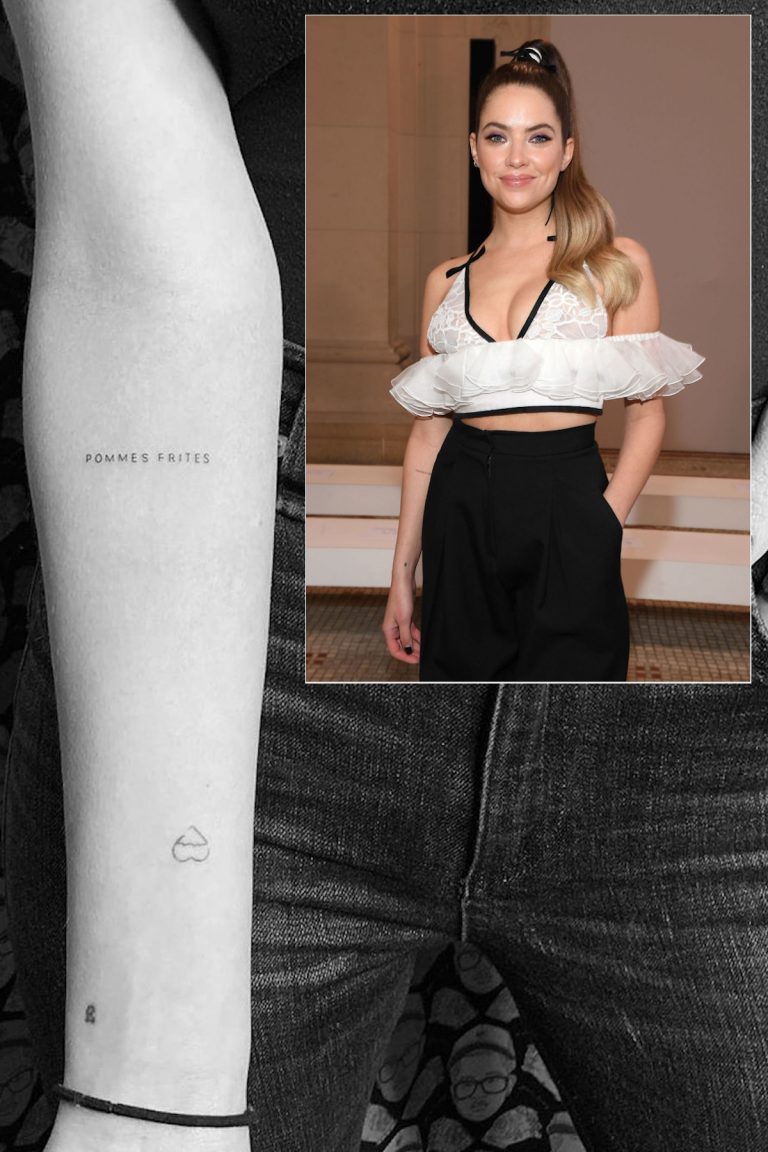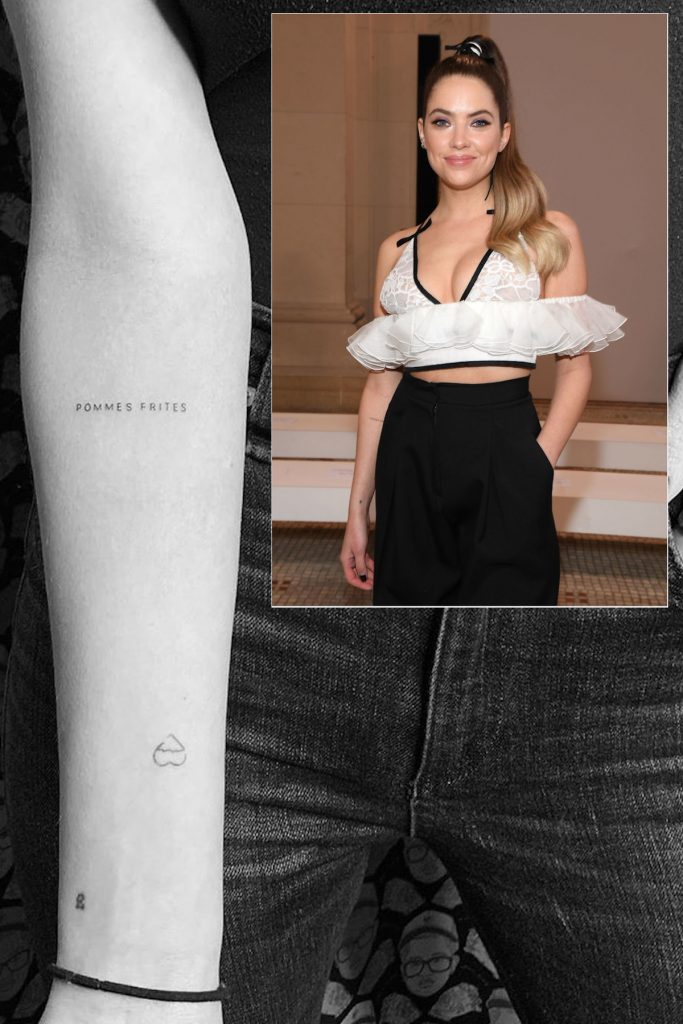 Number 13 Tattoo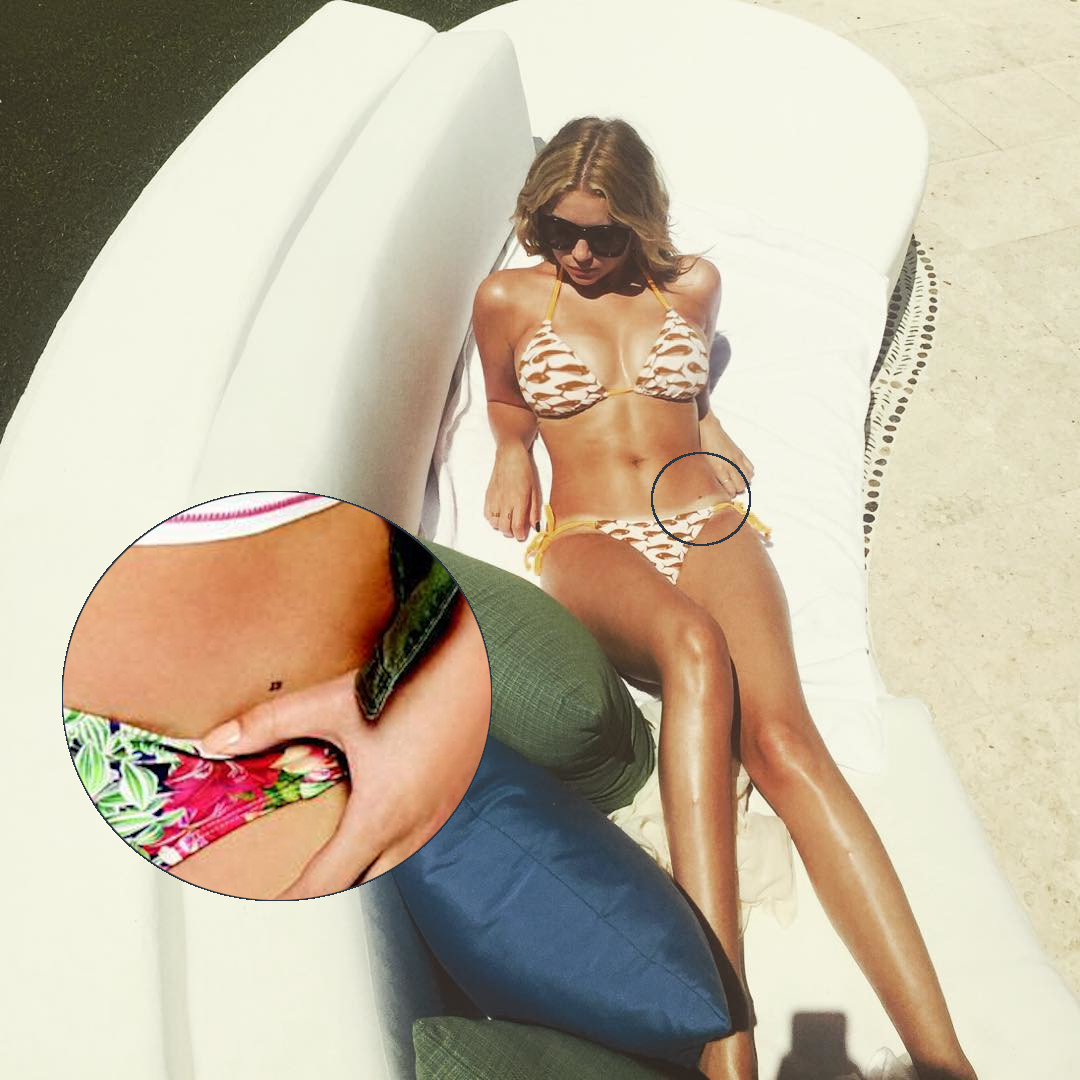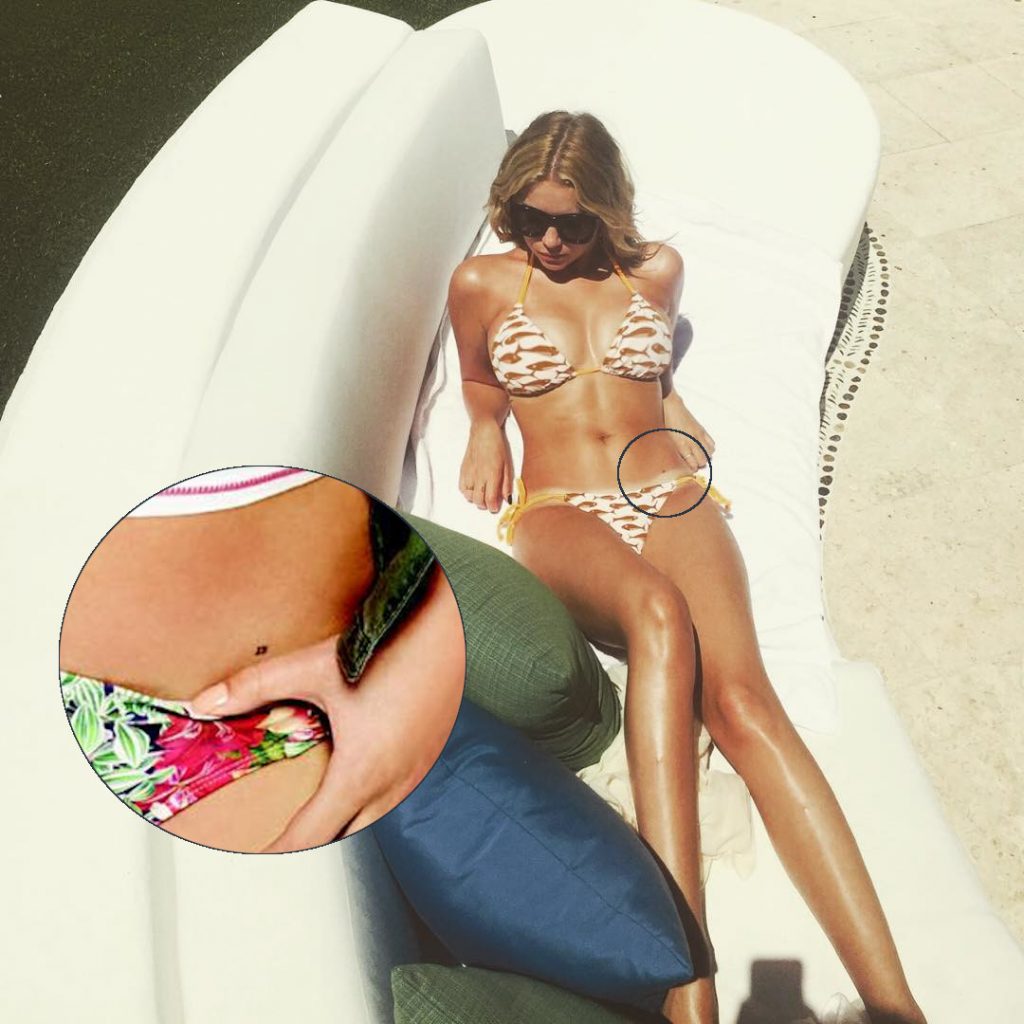 Roman Numerals
She has a tattoo on the left side. The Roman Numerals, LXXXIX represent the number 89. ( Her birth year 1989).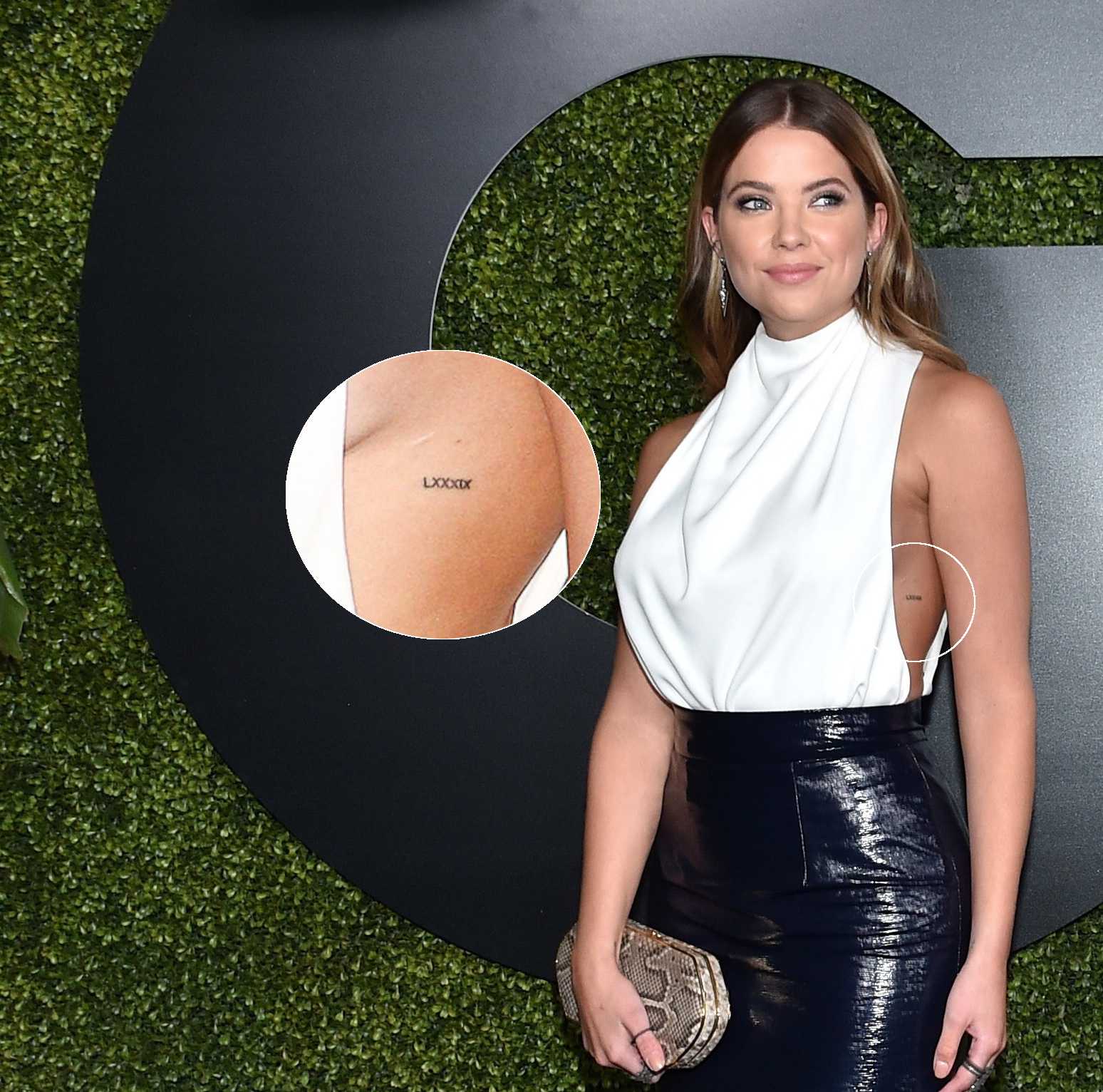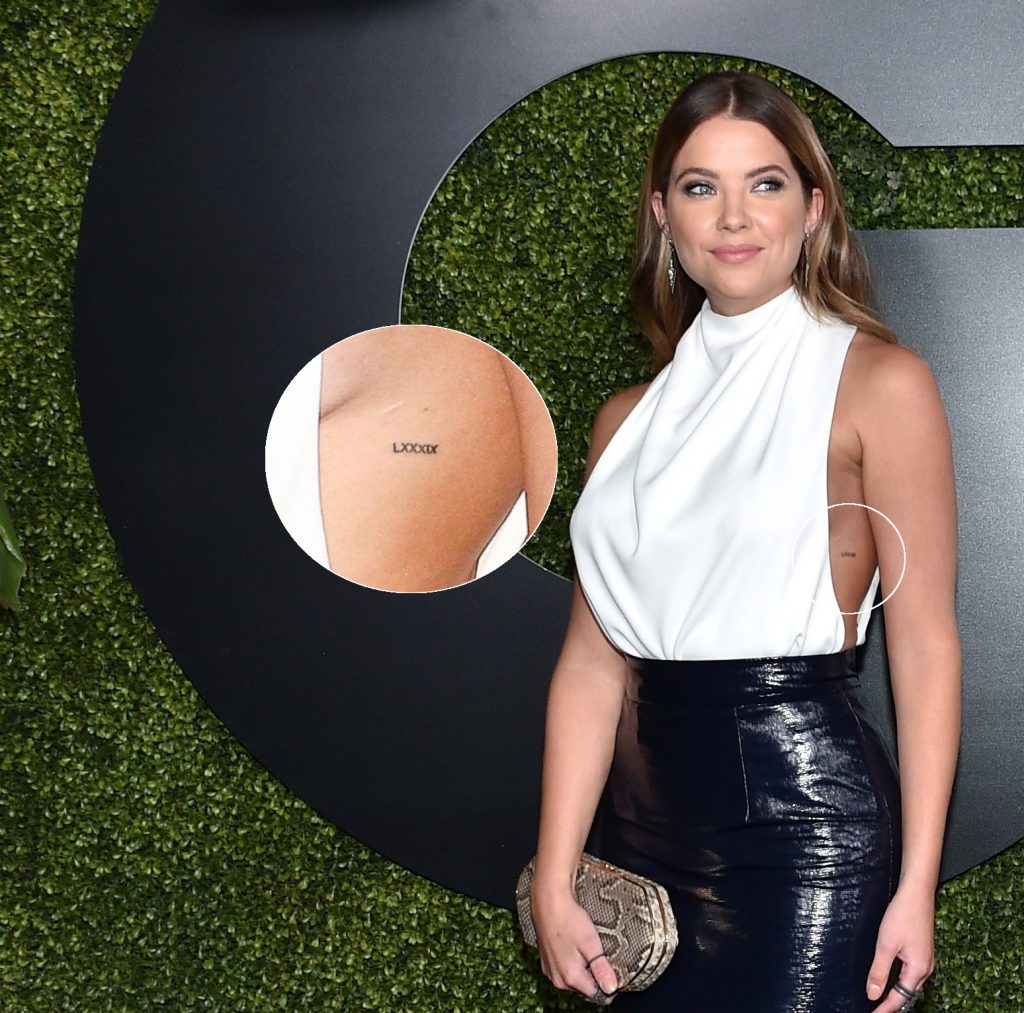 Heart Tattoo
The actress has a tiny heart tattooed on her right middle finger.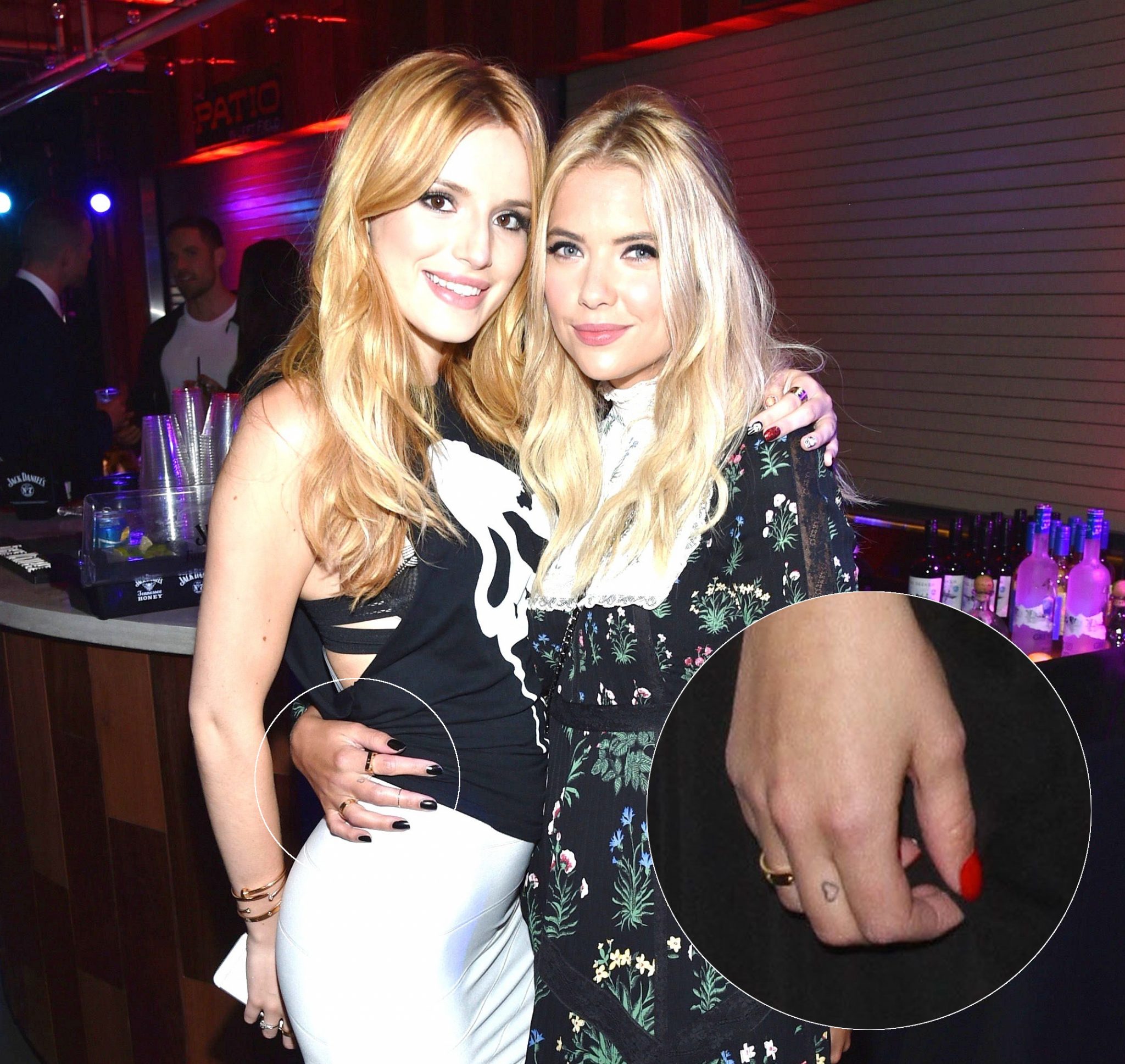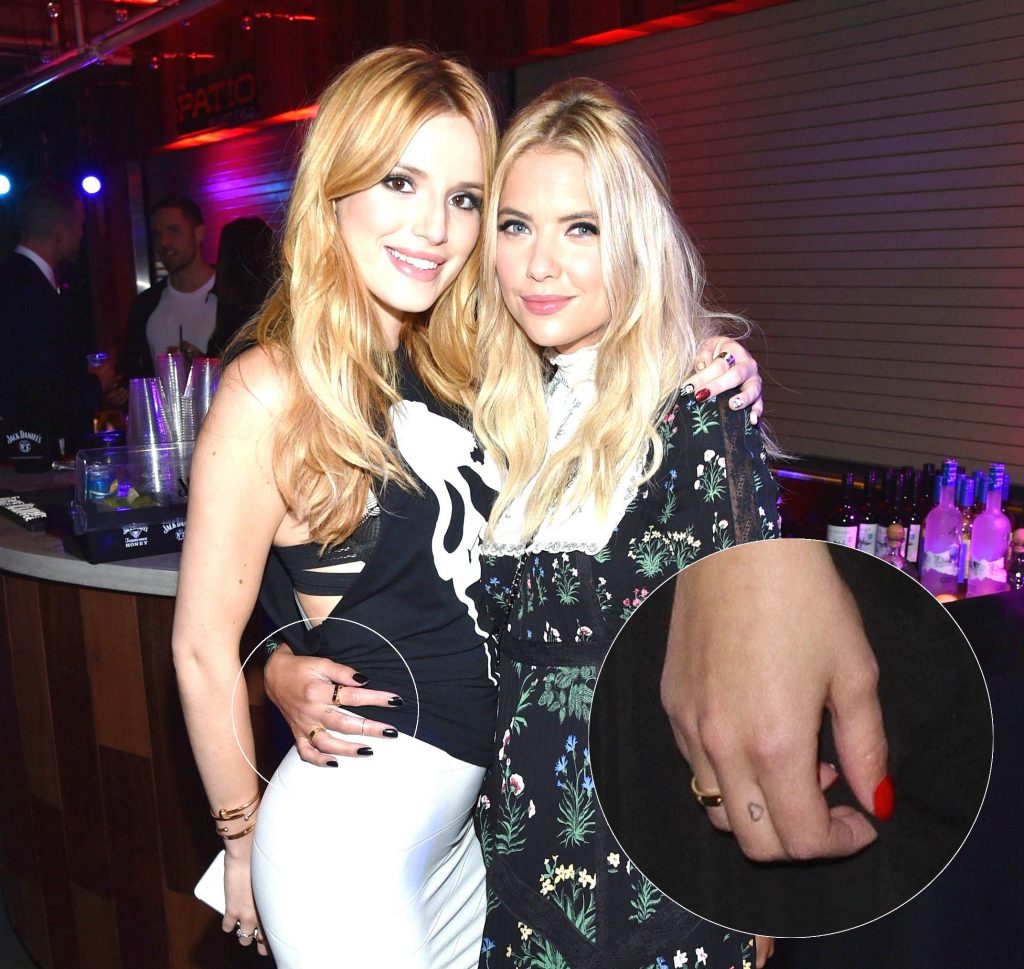 Writing Tattoo
Words, "We're all mad here" from her favorite book, Alice In Wonderland.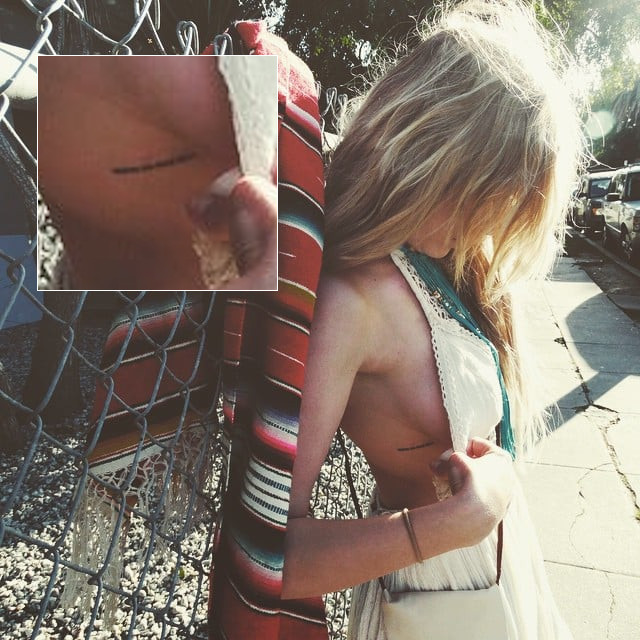 H Tattoo
Benson got matching tattoo with "Pretty Little Liars" six members. H is her character, Hanna Marin in the show.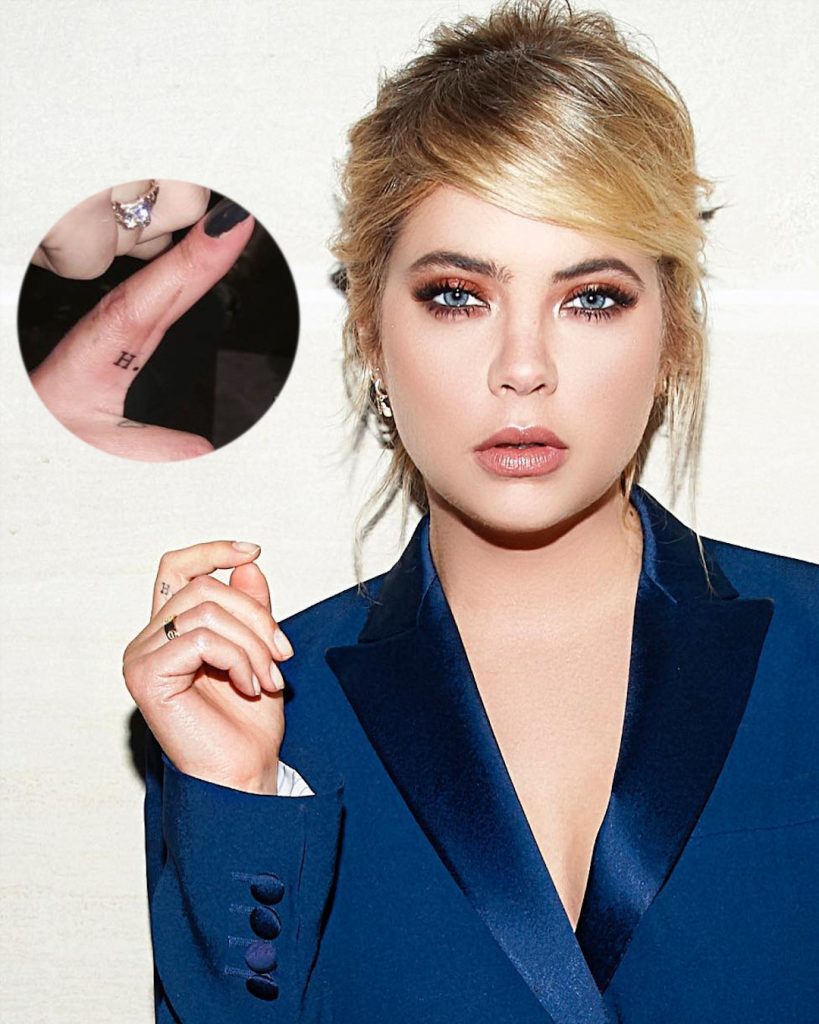 G Tattoo
The actress got G tattoo on her left wrist in honor of Georgia (her friend), who suffers from a rare form of brain disorder, "smooth brain".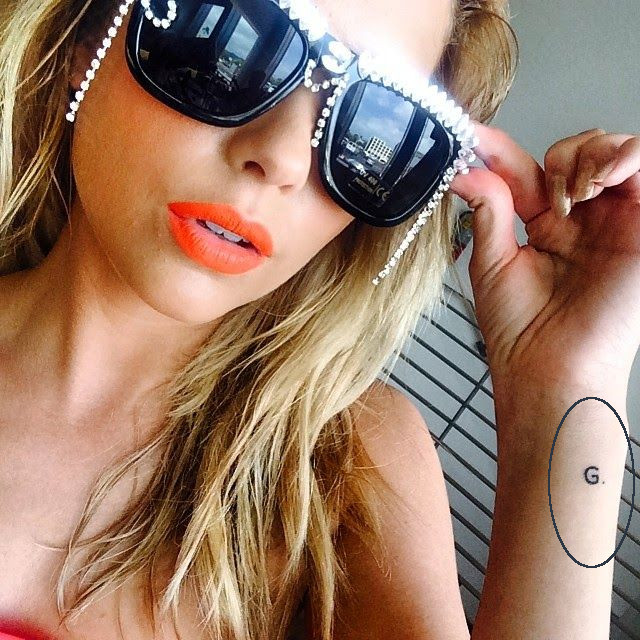 Muggsy On Her Upper Arm
The word "muggsy" tattooed on her right bicep.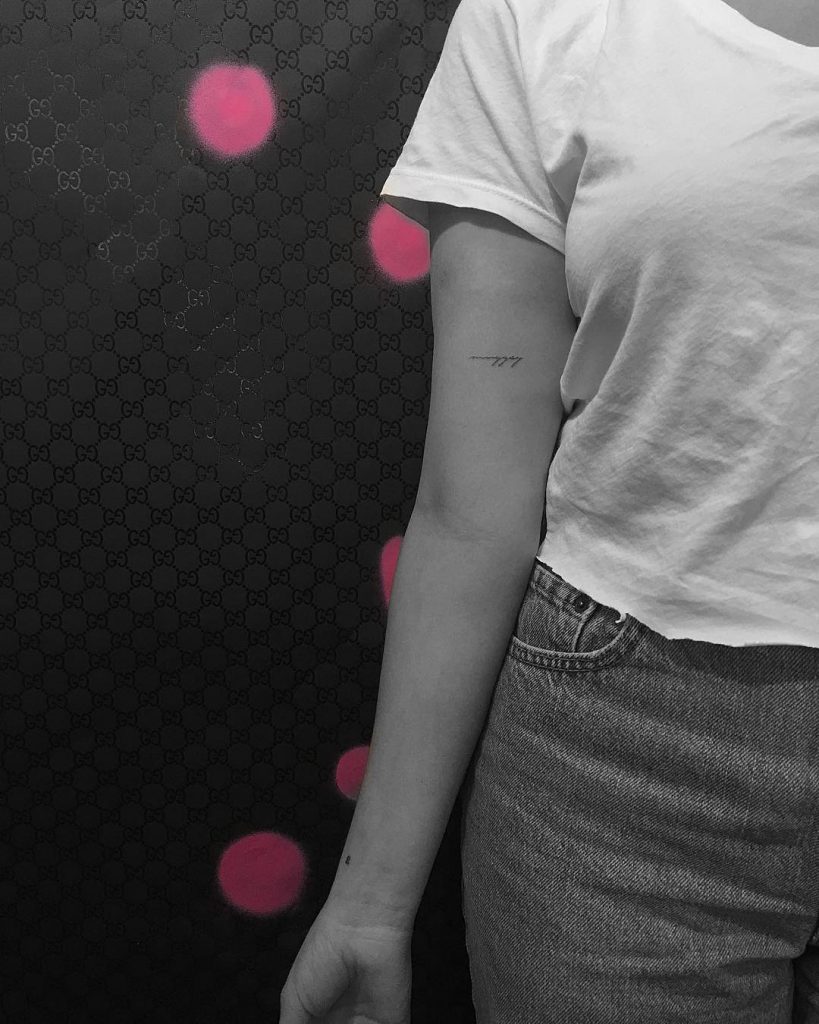 Cross Tattoo
She has a tiny cross tattoo on her right wrist.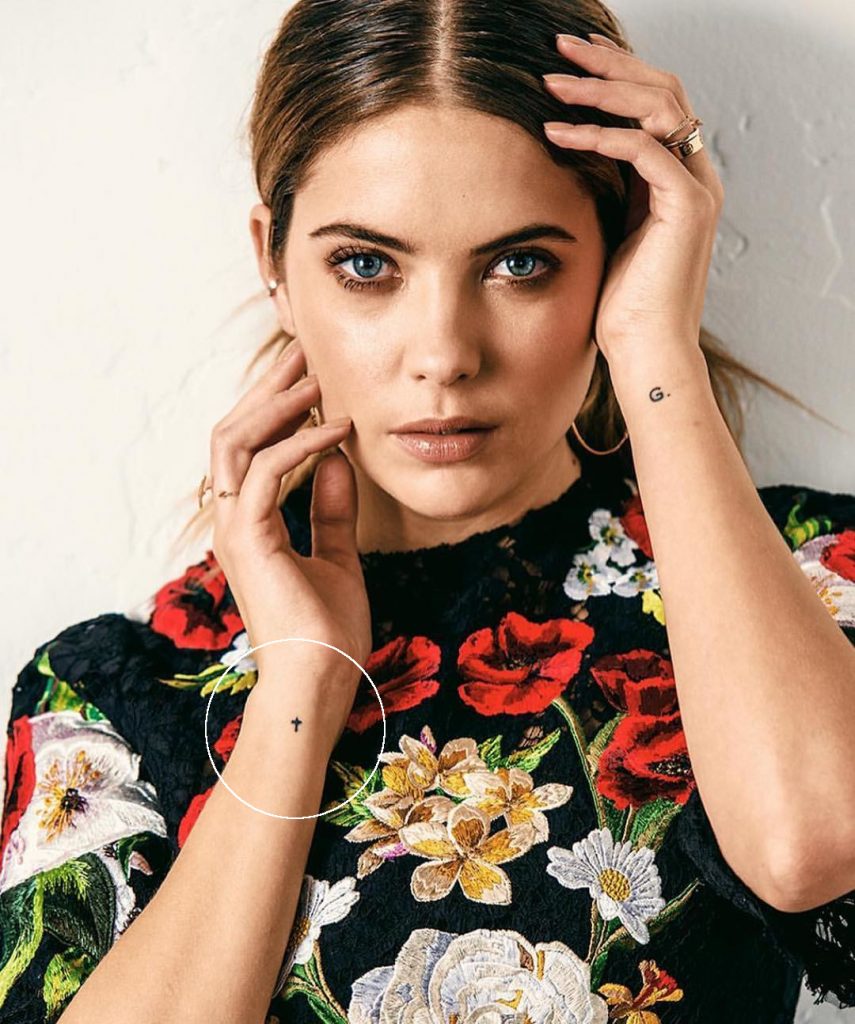 Squish Tattoo
Ashley has a tiny tattoo which reads "squish", was assumed to be a tribute to her ex girlfriend Cara Delevingne.