Alexander Dreymon Girlfriend: Inside His Love Life
Posted on July 7, 2021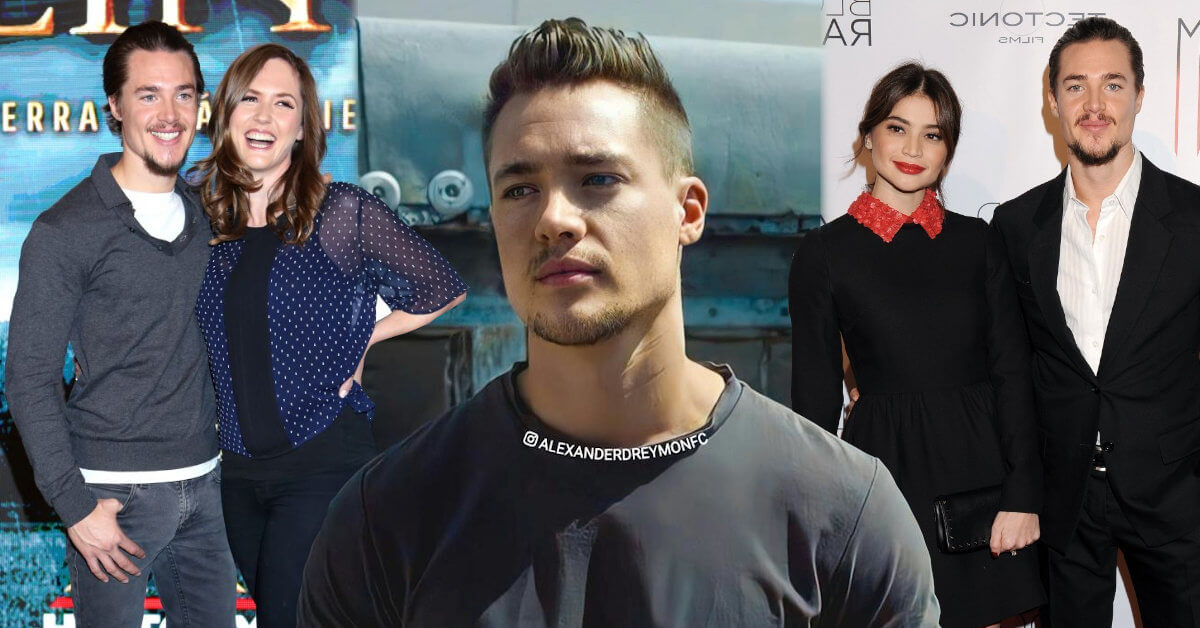 Alexander Dreymon is a German-American actor. He is well-known for his role as Uhtred of Bebbanburg in the Netflix series "The Last Kingdom" and his role as Matt Smith's on-screen lover in the movie "Christopher and His Kind."
The German-born actor has amazed fans and critics with his thrilling and charming acting. Set to join other A-list actors in the superstardom, Alexander continued to swoon the audience and made him one of the most popular "The Last Kingdom" series.
Fine acting, trilingual skill (he's fluent in German, English, and French, mind you), muscular figure, and good looking! Alexander Dreymon is pretty much a complete package, eh? However, it could come as a surprise to know that he doesn't really enjoy gracing the paparazzi's lens with different partners every now and then.
In fact, Alexander prefers to keep his personal life under the wraps. In this article, we will dive into everything we could find about the German-American heart-throb's personal life.
Alexander Dreymon's Career Breakthrough with "The Last Kingdom"
Most people probably recognize Alexander for his portrayal of the main protagonist of the series, Uhtred of Bebbanburg. The series premiered in BBC America and BBC Two in 2015 before eventually being solely produced by Netflix as of 2018, and Alexander constantly captures the audience with his excellent acting skills.
His fanbase just keeps on growing that he stated in an interview with "Variety," "The fans have been amazing. It's been a word-of-mouth thing. We've never had a lot of advertising. We somehow manage to survive, and that's all thanks to the fans."
A loving and affectionate idol, we see!
Unfortunately, "The Last Kingdom" is set to conclude later this year, with season 5 as the final season. Many fans are still not ready yet to bid farewell to the sword-clashing historical drama.
The series is currently undergoing the filming process, as seen on "The Last Kingdom" Twitter account, as well as a picture posted on Alexander's Instagram account. The actor posted a behind-the-screen snap, with him wrapped in a warrior-worthy outfit and, of course, Uhtred's iconic man bun. He captioned the post with "(love) to our B-Cam team."
Alexander also leads a clean and healthy lifestyle so far. No scandals nor bad rumors have dragged his name and jeopardize his entire career. The only buzz he has been involved in is, of course, rumors about his love life.
Being the private and secretive person he is, it seems like the fans couldn't help but wonder who is the lucky lady that has succeeded in winning Alexander Dreymon's heart! His superb acting skill and great chemistry with his co-stars often make fans ship them and eventually fuel another dating rumor.
Alexander Dreymon Girlfriend Tonia Sotiropoulou
Alexander Dreymon and Tonia Sotiropoulou were reported to be dating between 2010 and 2012. The former couple first met when they were paired for a photoshoot, a quite steamy one that was. However, there are no records of them talking about each other in interviews, not even a red carpet appearance!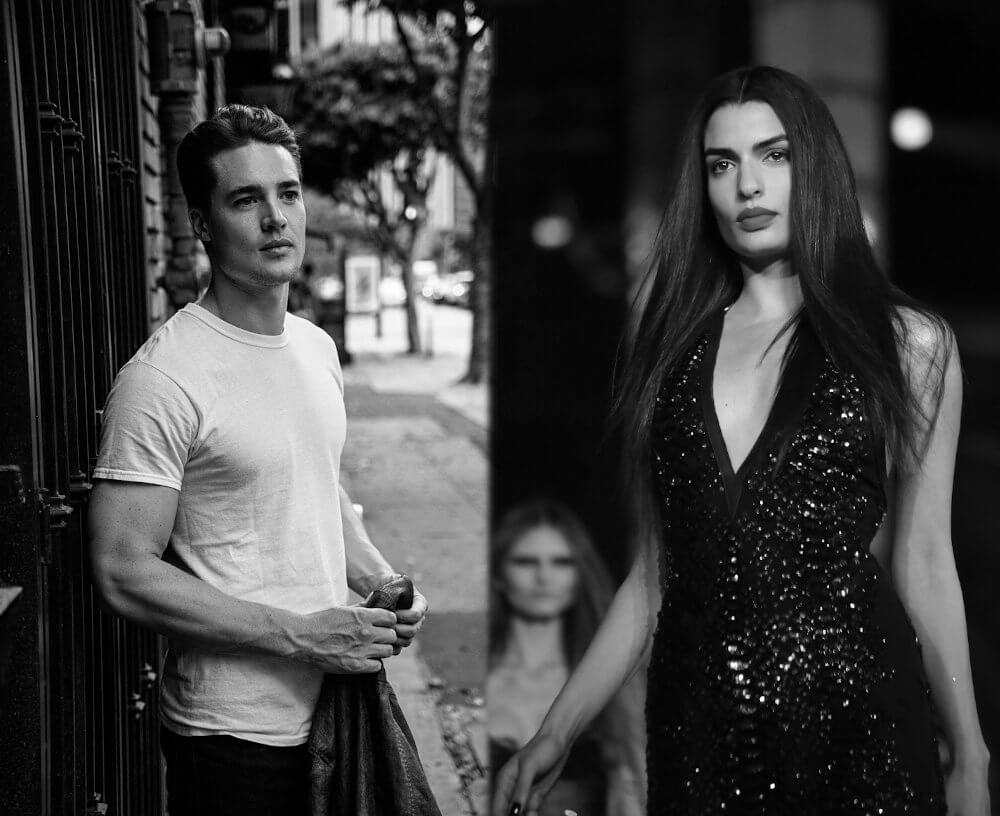 Tonia herself is best known for her roles as the Bond girl in "Skyfall" in 2012 and as Vixen in Paramount Pictures' retelling of the classic myth, "Hercules."
Despite their private relationship that seemed to be doing well away from the prying eyes of the paparazzi, Alexander and Tonia broke up in 2012, with the real reason behind their split was left undisclosed. While Tonia soon moved on by being involved in a brief affair with Greek model Dimitris Alexandrou and two long-lasting romantic relationships with fellow Greeks Alexis Georgoulis and later Kostis Maravegias, it seems like Alexander has yet to open his heart for another woman!
Alexander is really secretive about his personal life. There are no adorable snaps on his social media account that make fans assume that he is currently dating someone. Well, it's either he is not interested in dating, or he's just that good at keeping his romantic relationships secret, we suppose!
Dating Rumors with Emily Cox
Alexander's Uhtred in the series "The Last Kingdom" was a fierce warrior whose patience and loyalty was constantly tested throughout the series. His character was told to be raised alongside Brida, a Saxon girl portrayed by actress Emily Cox.
Their perfect chemistry as long-life friends more often than not make the audience coo on their adorable interaction (as cute as warriors in the 800s could be).
Fans then began assuming that Alexander and Emily are dating due to their chemistry both on-screen and off-screen. Though the pair have yet to address the rumor, reports stated that both actors are currently single. So, for all Uhtred-Brida or Alexander-Emily's fans out there, there's still hope!
Considering that the last season of "The Last Kingdom" is currently undergoing the filming process, there is still a possibility for the couple to really bring their chemistry to life as off-screen lovers.
Alexander Dreymon and Eliza Butterworth
Another rumor that drags Alexander was him dating his other co-star, Eliza Butterworth, who portrays Lady Aelswith in the series. This rumor began to spread after Eliza posted on her Instagram account a picture of her and Alexander, captioned, "Happy Easter from Lord Uhtred and I! I am no longer Lady Aelswith…..just call me the Lady of Bebbanburg!"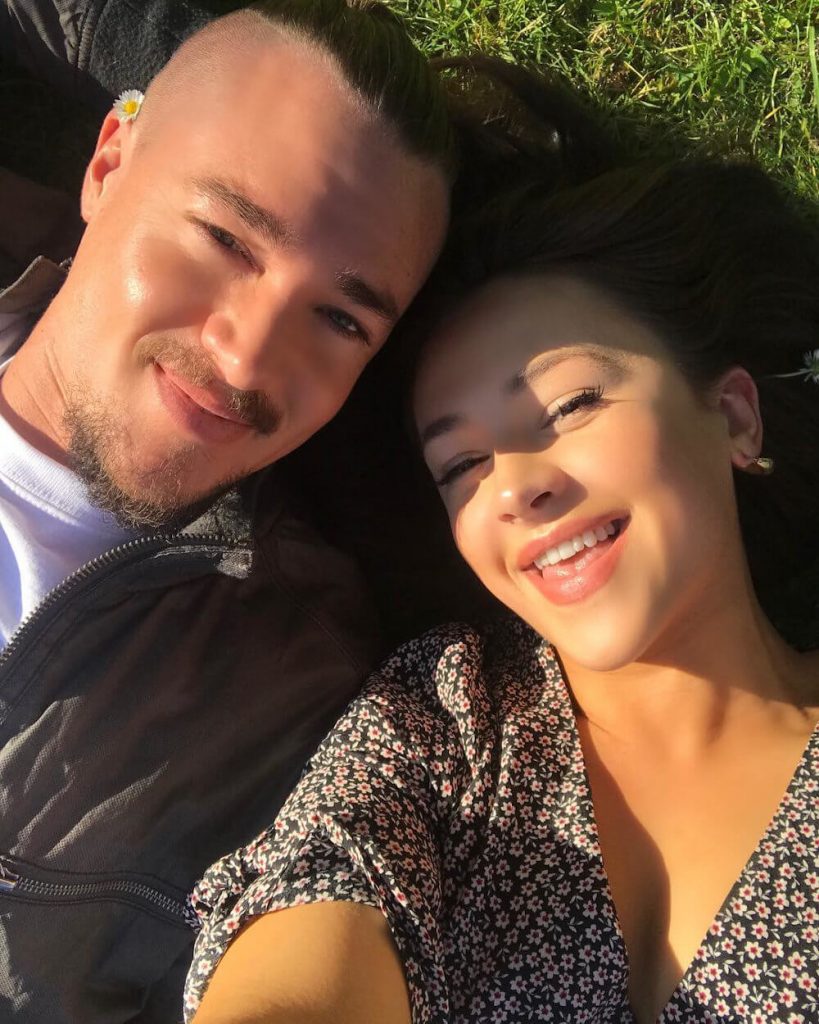 Despite the close bond between Alexander and Eliza, it seems like the pair determine to remain close friends, as Eliza herself turns out to be dating a fine lad named James Anton Valentine Moore since 2017, and they're still going strong!
Eliza has also shared several adorable pictures with James on her Instagram account, showcasing their happy relationship.
On Dating Anne Curtis: Reel Romance Turns Real Romance?
Another gorgeous lady that had been rumored to be involved in a romantic affair with Alexander Dreymon is the Filipino-Australian actress Anne Curtis-Smith. Alexander and Anne met for the first time on the set of the movie "Blood Ransom" in 2014.
Anne portrayed Crystal, a human-turned-vampire. Meanwhile, Alexander showed Jeremiah, a human driver, the two main protagonists in the movie. The two characters eventually got involved in a dangerous love affair while being hunted by Crystal's vampire ex-boyfriend, Roman. All while trying to turn Crystal back into a human. A pretty intense plot, huh?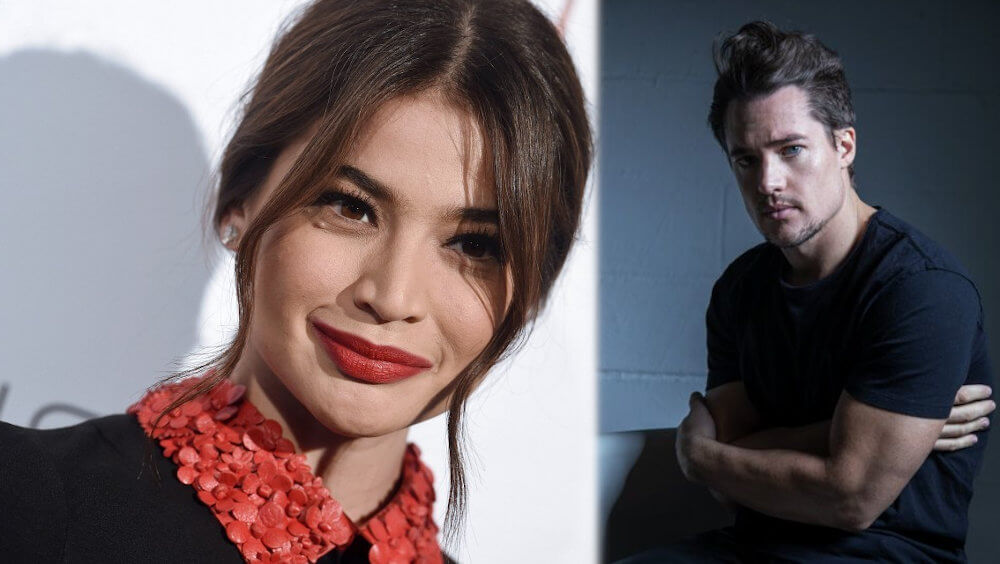 The chemistry between Alexander and Anne seemed to capture the hearts of the fans successfully! Many people wished that they might be an item in real life, too!
Unfortunately, a big bummer for Alexander-Anne's fans, the rumor has proven false after Anne married her longtime boyfriend, restaurateur, and food blogger Erwan Heussaf, in November 2017. The pair has been living their domestic life happily. Three years after their wedding, Anne gave birth to their first child, named Dahlia Amelie, a tribute to Anne's character in her debut movie, "Magic Kingdom."
Well, it seems like Alexander doesn't really fond of bringing his on-screen romances to life!
Alexander himself once talked about his past girlfriends in an interview, a rare occurrence that is! He admitted that "most of my girlfriends have actually been French because I grew up for quite a while in France."
Well, probably Alexander does have a type and prefers to stick to it?
Though he almost never bring up his romantic relationship in interviews, Alexander stated that he doesn't oppose the prospect of being involved in love scenes. As he said in an interview with "The Sun," "As long as there are furs around, I don't mind the love scenes. I think you really benefit from seeing people's breath, being cold and miserable in the mud."
Nevertheless, Alexander doesn't feel comfortable "on the idea of being known as the guy who goes topless" when being asked about his naked scene emerging from the lake in "The Last Kingdom." Alexander then added that "if it's going to help people get into watching, then I'm fine with it."
Alexander also stated that while he's not really comfortable with the thought of going topless every once in a while, he admitted that he didn't mind doing that in "The Last Kingdom" because "it's mainly done in the right way." and not "just about me standing there naked."
Realistic Acting Skill Also Caused Rumor: Is Alexander Gay?
Alexander's memorable acting roles were probably his role as Matt Smith's lover in the movie "Christopher and His Kind." Portraying the gay character Caspar, one of Berlin's gay club rentboys, Alexander's acting received praises from the audience and critics alike.
Not to mention several sex scenes he filmed in the movie with Matt Smith's Christopher, many people dubbed Alexander's acting as "impressive" and "entirely believable."
Alexander never discusses his sexuality, nor has he identified himself as a gay man. There are no solid proofs that he ever dated a man before.
This makes fans wonder whether the German-American actor is currently focusing his life and time on his career, or prefers to keep his personal life private, or well, perhaps he has some problems of coming out of the closet?