A Look Into Willa Fitzgerald's Love Life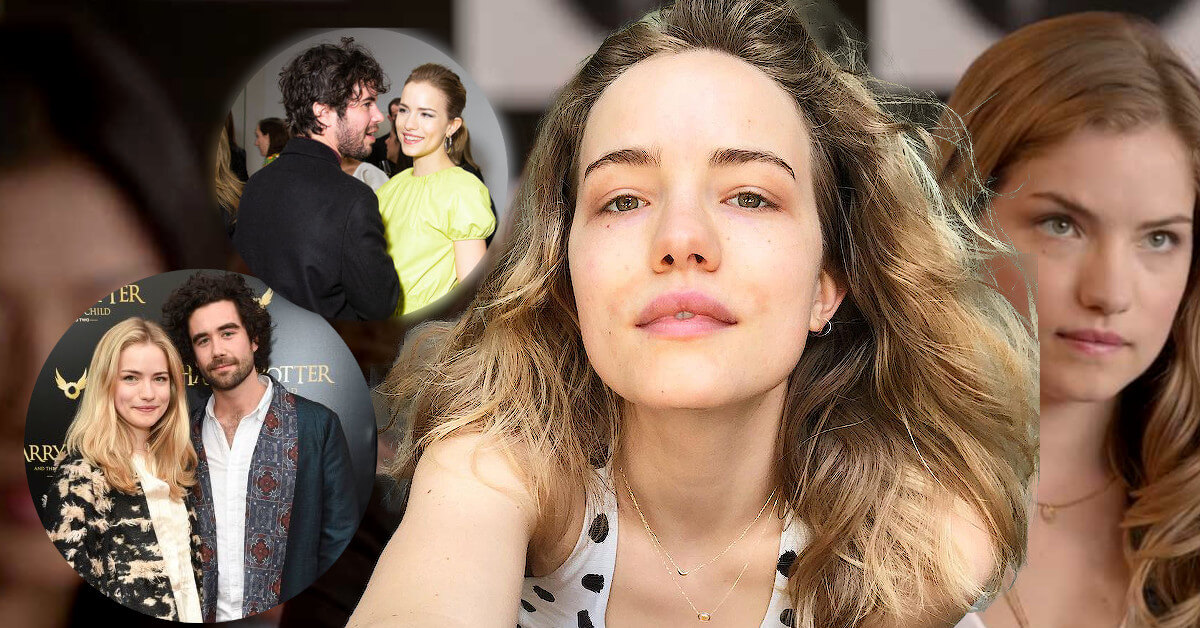 Willa Fitzgerald is a frequent face on your TV screen, starring in multiple films and series.
However, she's not that generous in sharing her love life. Being incredibly private about her personal life, Willa Fitzgerald's only known relationship was with celebrity chef Gabe Kennedy.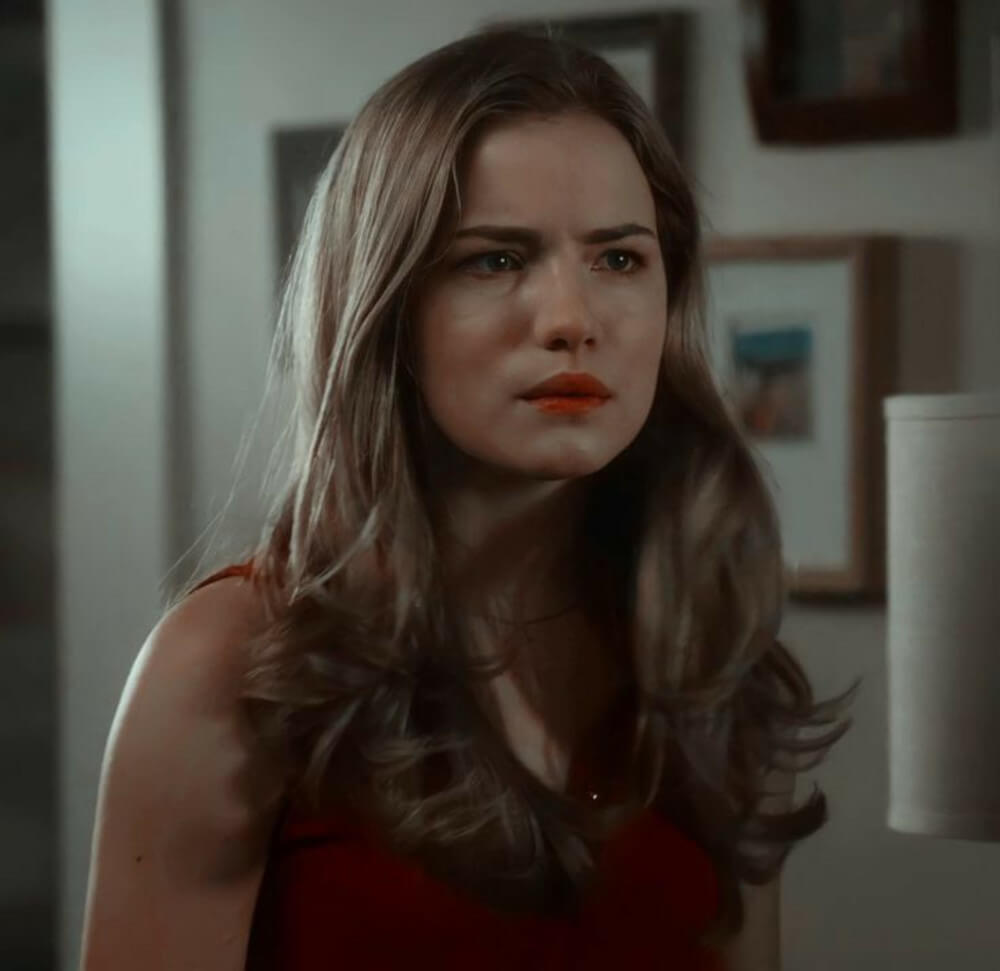 All about their relationship is ready for you to dig in!
Inside Willa Fitzgerald's Love Life: Is She Dating?
Per fans' suspicion and Willa Fitzgerald's Instagram feed, it seems that the actress is no longer pursuing a relationship with Gabe Kennedy!
The couple used to share adorable pictures of themselves on each other's Instagram, but it all stopped only several months before the pandemic hit.
Furthermore, fans noticed that Willa spent quarantine with her two rescue dogs instead of bonding with Gabe, further strengthening fans' suspicion of the couple's split.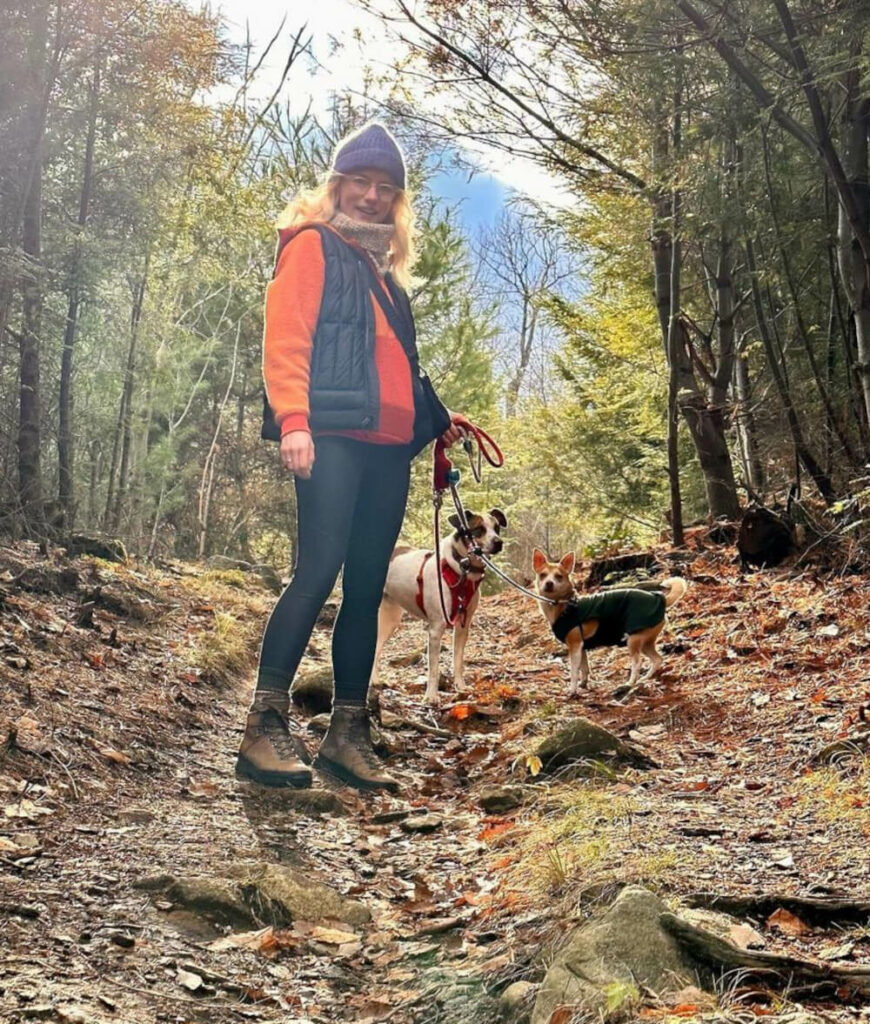 Despite the lack of a romantic partner, Willa seems to enjoy life to the fullest. She frequently shares pictures of her going on hikes with her dogs and enjoying the wilderness with some of her closest pals!
Are Willa Fitzgerald and Boyfriend Gabe Kennedy Still Together?
Willa Fitzgerald and Gabe Kennedy first sparked dating rumors after they starred in the same advertisement to increase plastic awareness.
Shortly after the ad was released, Willa and Gabe suddenly became frequent features in each other's Instagram feeds!
Not only that, but the couple also made their red-carpet debut at an Amo Ferragamo event hosted by model Suki Waterhouse a year after they were reported to be dating. Willa and Gabe also attended the premiere of Harry Potter and the Cursed Child later that year.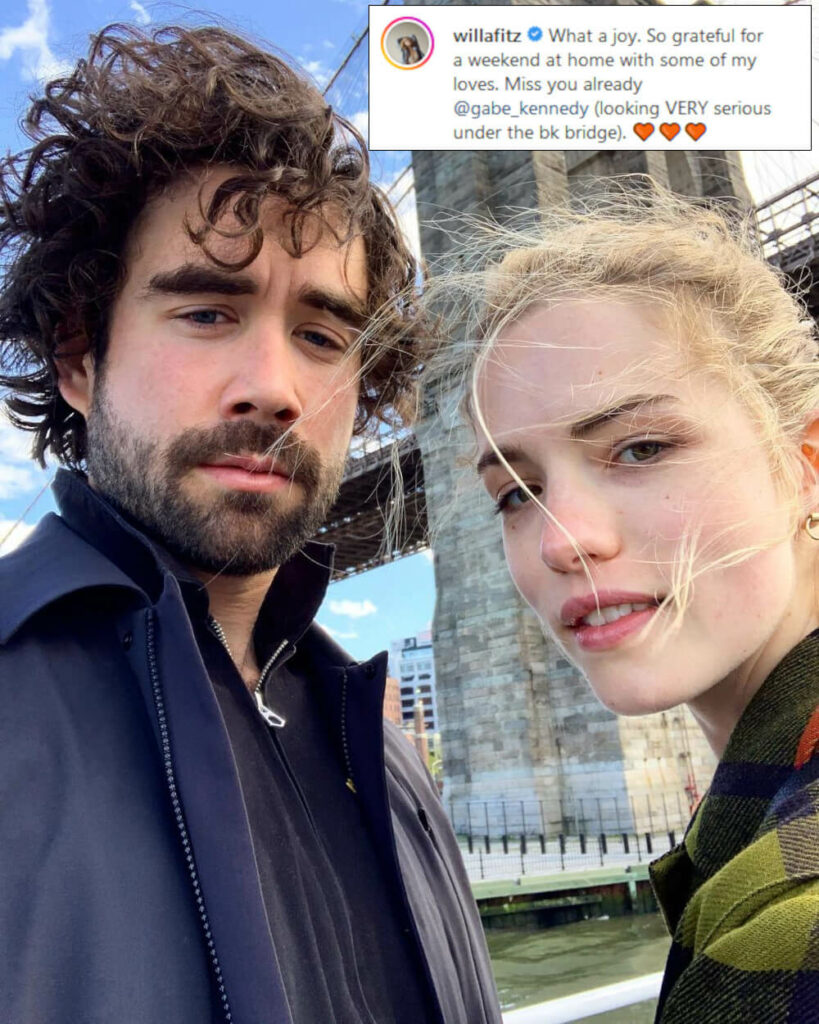 Willa and Gabe seemed inseparable, with Willa posting a picture of her and Gabe on a windy day to express how she had already missed him, even after spending the weekend together.
The actress later celebrated their anniversary by posting a picture of Gabe carrying her dog. In the caption, Willa referred to Gabe as a "beautiful human."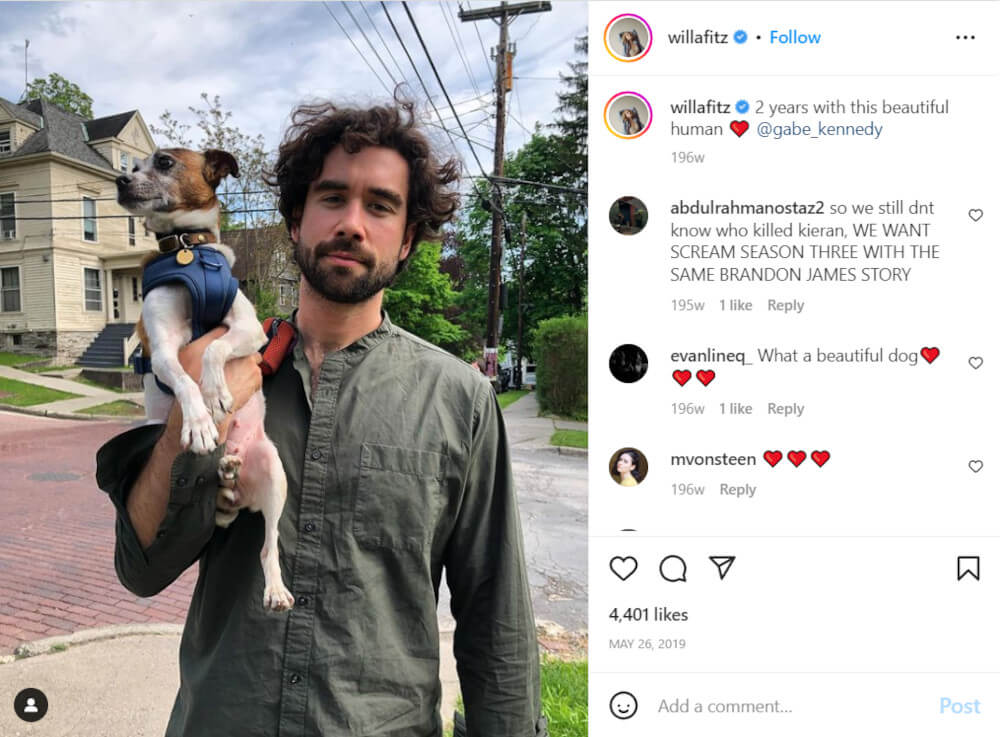 Unfortunately, their relationship is no more, as neither Willa nor Gabe has ever posted pictures of each other for the last three years! The last photo of Gabe in Willa's feed was uploaded in July 2019, showing them sunbathing with her dog in the middle.
Despite that, Willa and Gabe also didn't explicitly confirm the separation rumors, thus making several fans cling to the hope that the couple only opts to keep their relationship private and away from prying eyes.
Well, what do you think? Do Willa and Gabe have split for good, or was it an attempt to keep their relationship away from the spotlight?