Who Is Tom Selleck's Wife? All About His Love Life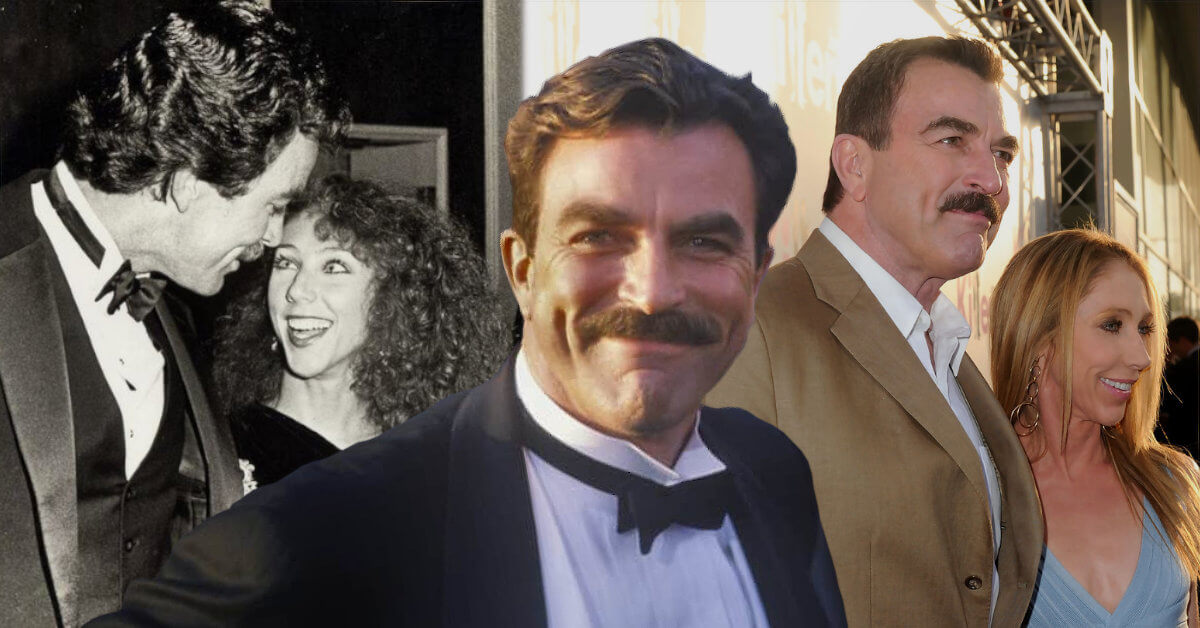 Tom Selleck, who plays Dr. Richard Burke in Friends, is an actor and producer and a California Army National Guard veteran. If that isn't enough, he's also a spokesman for the National Rifle Association (NRA). His life journey is quite amazing, to be honest.
Tom's golden era in Hollywood was in the late 80s. But, he still serves his talent in the Jesse Stone film series.
In his personal life, he has been a father of two and Jillie Mack's husband since 1987. Their marriage still looks steady and strong even until now.
Who Is Tom Selleck Wife, Jillie Mack?
Tom Selleck's wife, Jillie Mack, is a professional dancer. The first time when Tom saw how energetic and talented Jillie was in the musical Cats, Tom couldn't help but go to the show dozens of times just to approach her.
Tom asked Jillie for a dinner date, and everything went well, especially after Jillie had to move to Hawaii, which happened to be Tom's place to film Magnum, P.I. Coincidence? I don't think so.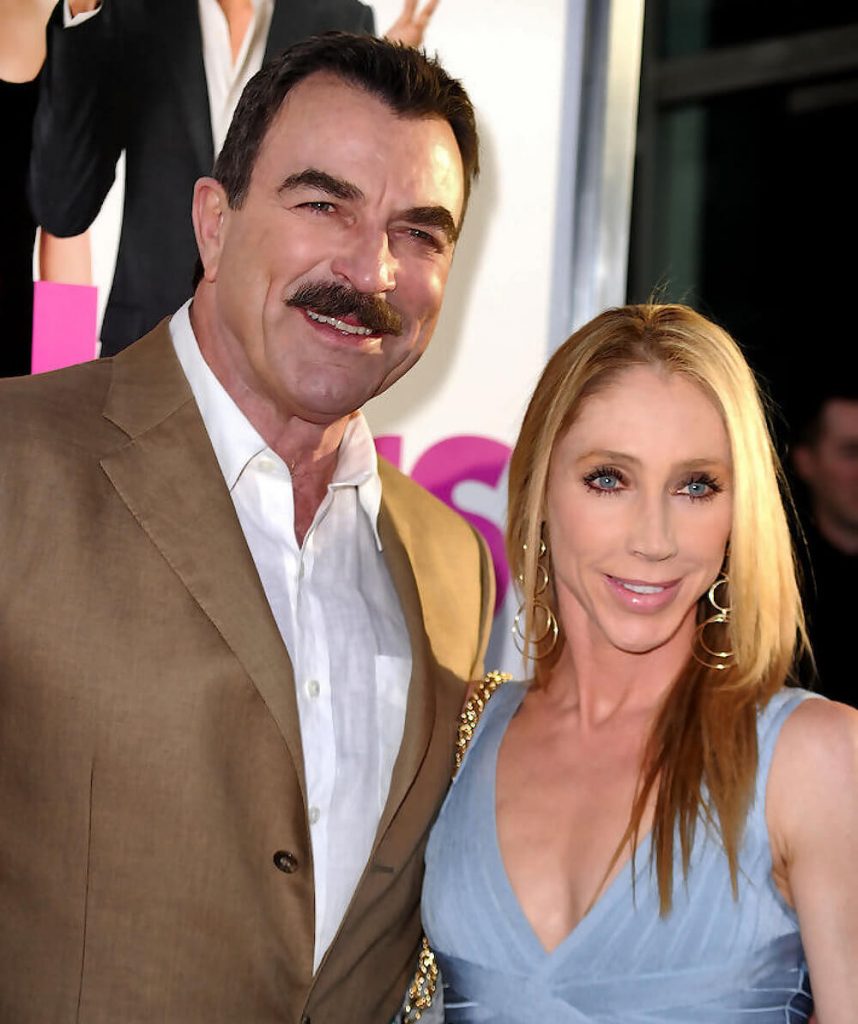 It didn't take long for them to begin dating, and Hawaii had seen it all. Jillie and Tom made many public appearances: from the Emmys red carpet to Tom's Hollywood Walk of Fame.
The couple dated for around a year, and then they tied the knot in secret so secretive and hidden to the point where Tom's fans didn't even know about it until months later; at that time, Tom was a big name in the industry. More like Leonardo DiCaprio in our era. LOL.
Especially by looking at the fact that Jillie and Tom were always seen together, of course, people wouldn't expect that they would hold the wedding secretly.
Some media outlets then got information about when and where they got married (finally). Jillie and Tom's wedding ceremony took place at Lake Tahoe, and it was an open-all-hours wedding chapel in Incline Village, Nevada.
It all was possible because Tom's brother, who worked as a real estate executive, made sure to use a false name for the wedding arrangement. He went with the wedding of "Tom Jenkins" and "Suzie Mark" to avoid the attention. Quite a good move, I must say.
The couple only took their wedding photos with Polaroid snapshots to avoid any pictures being leaked to the press. They wanted to keep the wedding intimate.
A Secret to Maintain a Functional Family: "Privacy" and "Family First"
Their love for privacy and a little bit of anonymity could be seen by how they wanted their marriage to be as low key as possible. And even though he was a big star, he never wanted to trade his personal life with all the highlights and attention.
"I've found it very difficult to expose my private life and live with it," told the Magnum P.I. star to People. I don't know about y'all, but I think there is one thing in common that most long-lasting celebrity marriages have: maintaining privacy. Too much revealing personal information indeed can harm your relationship in real life. Take notes, Jenner.
Apart from that, both Tom and Jillie have to prioritize family to make everything work. Tom had his glory days back then, and now it's his time to shift his focus, even though he won't stop being an actor.
In his interview with Fox News last year, Tom revealed how he always prioritized family and how it had affected him.
"My relationships and my ranch keep me sane. I quit Magnum not because I didn't like it or I was tired of it. I was tired from it. And I wanted a three-dimensional life because I didn't have one," Tom opened up in his interview.
Tom and Jillie then welcomed their first child a year after tying the knot. Her name is Hannah Margaret Selleck. Tom has two kids in total, but the other one named Kevin was adopted when Tom was still married to Jacqueline Ray.
Tom and Jillie Never Forced or Prohibited Their Daughters to Be Anything She Wants: "They Always Let Me Take the Lead."
Having kids changed everything in Tom's life. He decided to quit one of his big-hit series, Magnum, to focus more on building his family. Even though the transition was hard at first, he never regretted it a bit.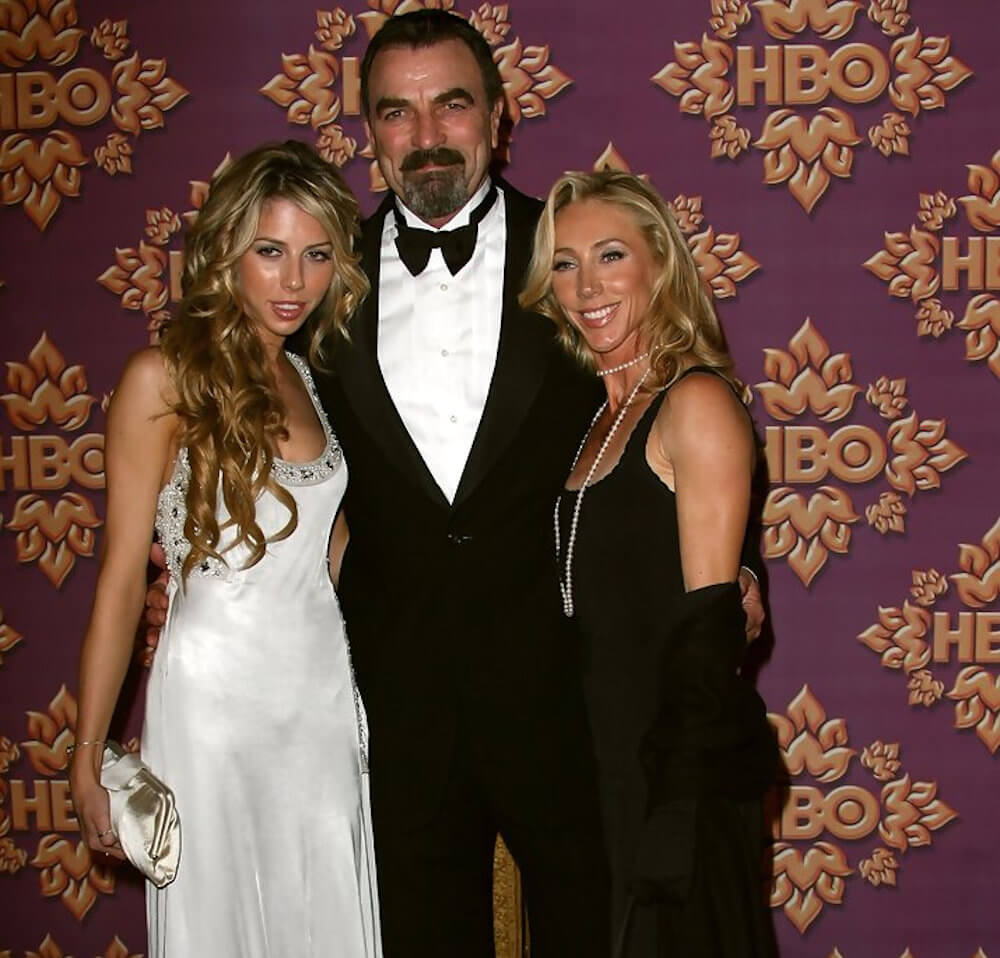 "It took a long time to get off the train, but I try very hard to have balance, and this ranch has helped me do that," the actor told People in 2012. Jillie then added that by saying, "We both thought it was the best environment for Hannah to grow up."
Tom and Jillie never forced their kids to be anything they didn't want. Hannah is free to choose any career that she wants, so long that she does her best and be immersed in it.
"Because my parents are both artists, they believe in the idea that you have to be very passionate about what you do to be successful. They encouraged me to be passionate about it and immersed in it, and from there, it was kind of on me how much I wanted it.
They always let me take the lead," explained Hannah when she was interviewed by Equestrian Living. She is a professional equestrian, and to be a professional like she is now, requires to do what her parents told her to: be passionate.
A Brief Relationship with Marie Helvin, Although She Was Married to Someone Else
Tom has been married twice. Before settling down with his current wife, he married a famous model, Jacqueline. Their marriage lasted for ten years. No kidding!
Tom also has some short relationships with several women, and one of them is a bit scandalous (ouch!).
The scandalous relationship happened in 1983 with Marie Helvin. Nothing steamy or illegal happened, but Marie was still married to someone else when Tom and Marie were together.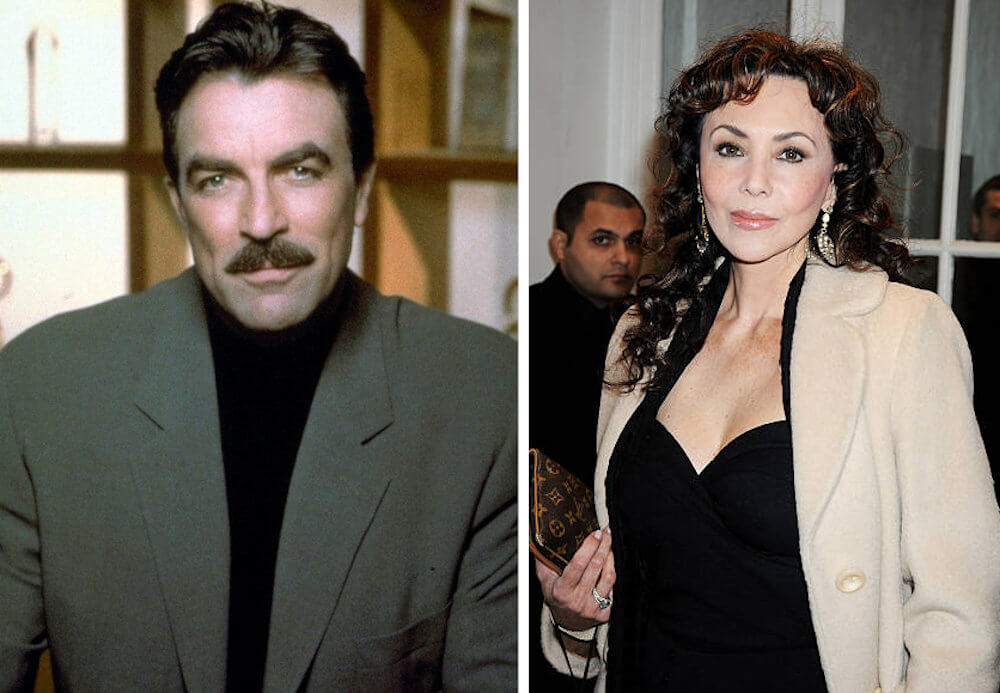 This news first came up when Marie wrote a story about Tom Selleck and her being together in her autobiography, pointing out that the relationship almost made her get divorced from her husband. It was Marie who ended things first with Tom. Thank goodness she still has some senses. Otherwise, both her career and Tom's would be at stake.
Tom and Mimi Rogers Were Dating for a Year, but They Managed to Keep Everything Under the Wraps
Another relationship that didn't end up in marriage is Mimi Rogers, best known from Affairs of State. Surprisingly, their relationship stayed for a year, and since Tom didn't like to get too much attention, there's not much that we can know from them.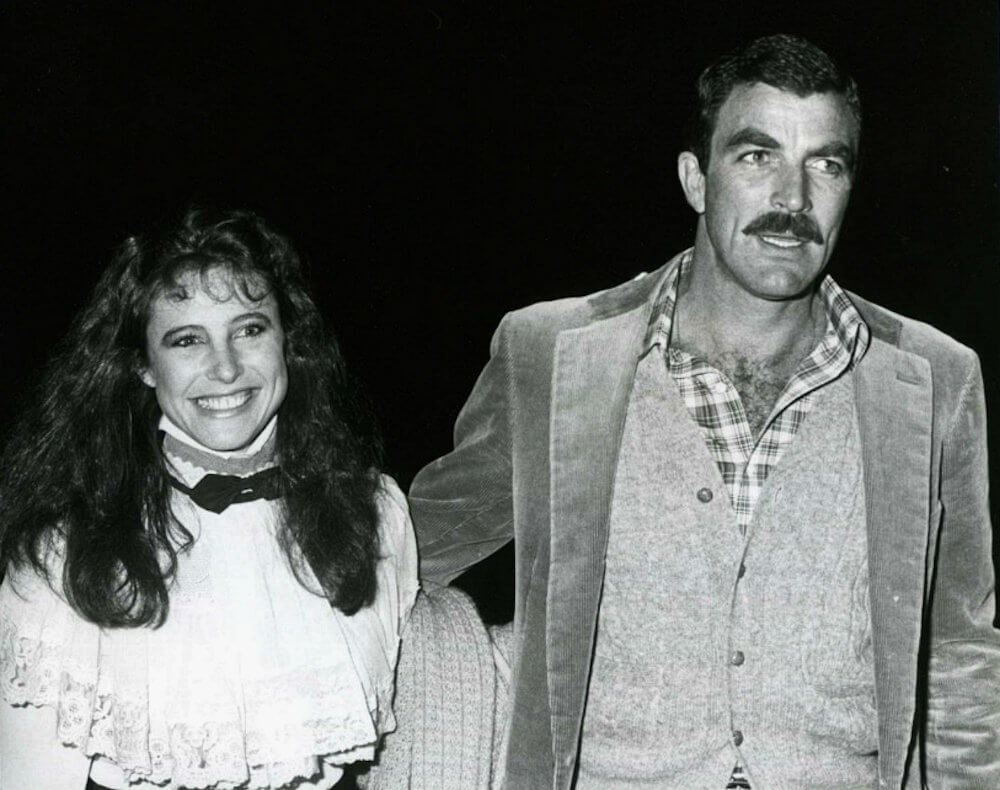 The two were dating from 1982 to 1983. That was funny, though, because he started to date anyone else not long after Tom's divorce with his first wife, Jacqueline Ray. However, if y'all take a look at why Tom and Jacqueline split in the first place, it all started to make sense.
Tom Selleck Learned A Lot from His First Marriage with Jacqueline Ray
We finally come to Tom Selleck's first wife, Jacqueline Ray. Some of you might be surprised that ten years of marriage could end, just like that.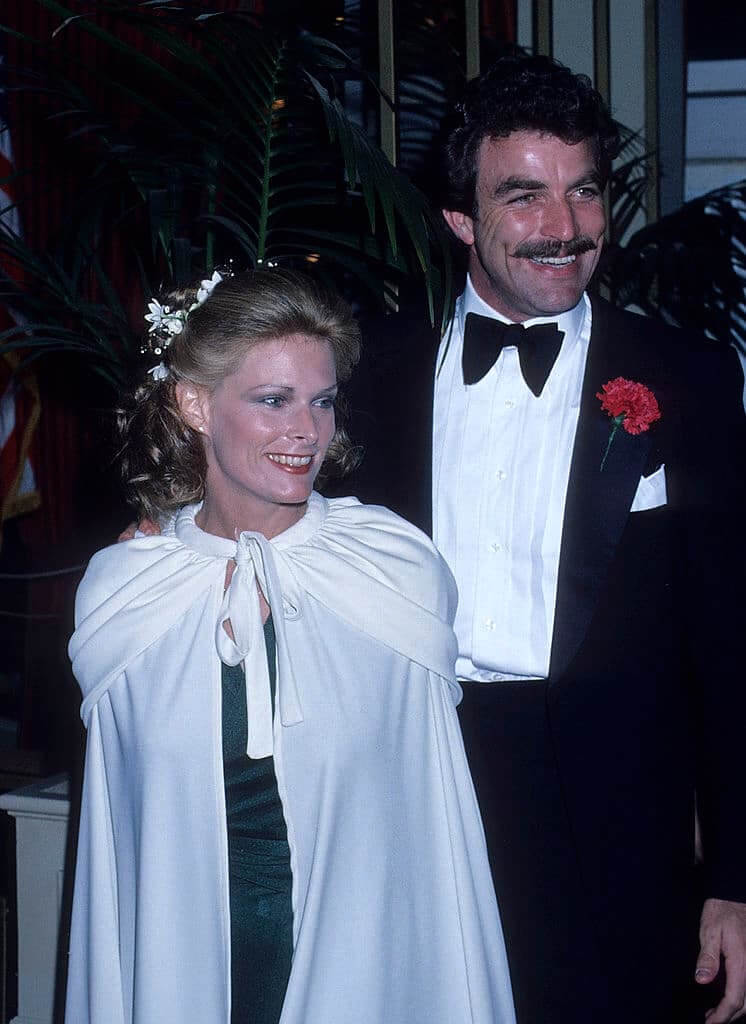 The duo got married in May 1971. We've mentioned earlier that Tom adopted a boy named Kevin, right? Kevin was Jacqueline's son from her previous relationship. However, the details about her past aren't really easy to find.
The reason behind their divorce is multiple. But, in essence, it all started when Tom rose to prominence from Magnum P.I. Some sources stated that Jacqueline got jealous of all the attention that Tom got since he starred in the series. And the media also made her anxious.
Even though Jacqueline is familiar with cameras and all the attention, it wasn't like Tom back then. He was a huge deal in the late 80s, and everybody knew him. Of course, many women want to get close to him as well.
I think that's one of the reasons why Tom wanted to keep his marriage and his life a secret since then. Because the public's opinions and scrutiny was the one that tore his first marriage apart, the couple just couldn't handle the fame that they received at that time.
Another reason might be their unmet schedules and Tom's lack of presence in his family. According to A&E Biography, Tom was a workaholic when he played in Magnum P.I. He barely could make time to see his wife and Kevin. It was reported that the actor had to work for 90 hours a week. That sounds pretty crazy, indeed. Another lesson that Tom learned the hard way.
Well, after all the fame and everything that Tom already had in life, it is indeed his time to focus on something else other than his career. We hope that Tom, Jillie, Hanna, and Kevin will always be together! At least we now know that Tom prioritizes his family now above all else.