Who is Samuel L. Jackson Wife? Details On His Married Life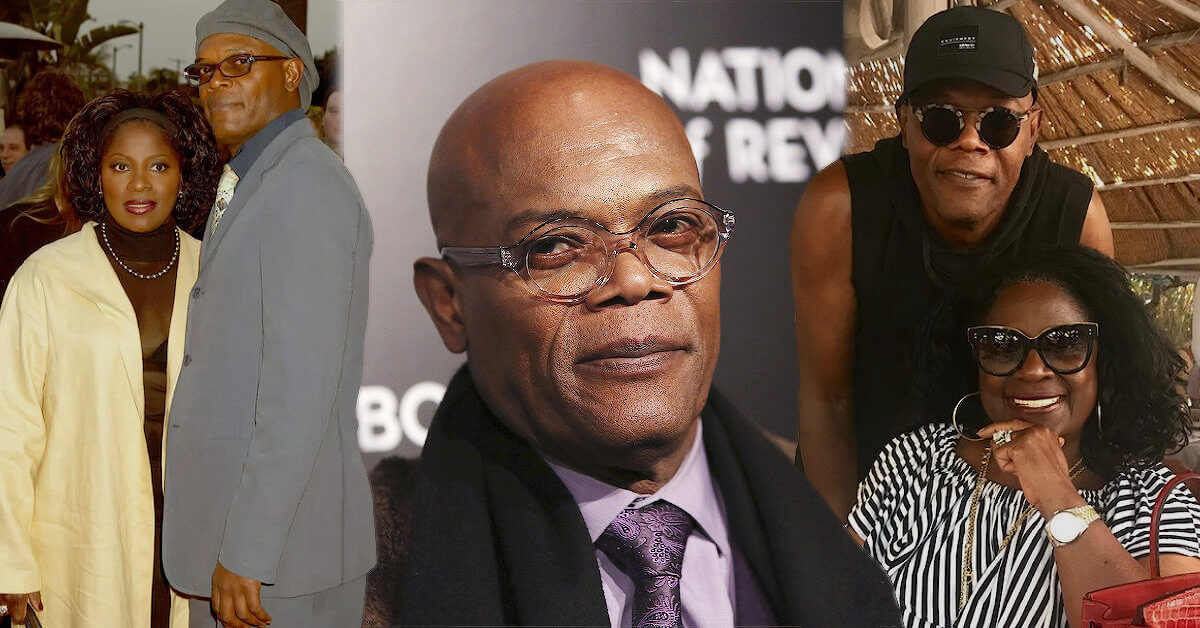 It is always exciting to get a deeper insight into one of the most popular actors of all time, Samuel L. Jackson. His appearance in Goodfellas, Django Unchained, and Pulp Fiction will forever be iconic and badass.
His awards also do him justice. Samuel was nominated for the Academy Award for Best Supporting Actor for his appearance in Pulp Fiction. Other prestigious awards such as Golden Globe Awards, NAACP Image Awards, and MTV Movie Awards are on his list, too.
Samuel is also known as someone loyal to one woman only in his love life, which we will talk about here!
Being Married for 40 Years with LaTanya Richardson Jackson
As a starter, we will reveal shocking yet sweet information that Samuel has been married for 40 years! His wife is a well-known actress, too. She is LaTanya Richardson Jackson.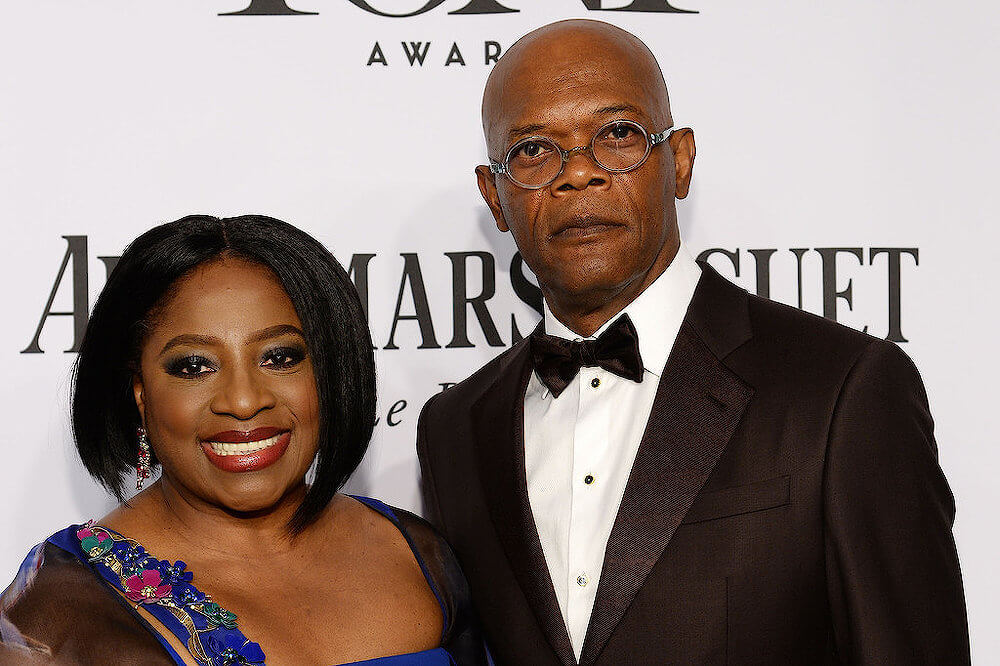 LaTanya is a big name in Hollywood. First, she got a big role in the famous series Grey's Anatomy as Diana Pierce. Not only that, but her name also rose to prominence when she got the role of Paulina Pritchett in the musical The Fighting Temptations.
A hard-working wife and talented husband, what could be better than that?
LaTanya and Samuel got married in 1980. If you guys are surprised with how long they have been married already, wait until you know that the two had known each other for ten years before they became husband and wife. We're talking about real love here.
When LaTanya recalled her first encounter with Samuel, she answered with a laugh. She explained that she and Samuel weren't hanging out together back then.
"Sam was not part of my circle. I was a theater snob; he loved movies," said LaTanya to The New York Times.
The two had their first encounter at Morehouse College in Atlanta, Georgia. One of the funny things when they tried to recall the experience was that Sam once forgot that he proposed to her wife. That is so funny!
It happened when they came in one episode of The Graham Norton Show. LaTanya, being smart, always helped him dive into their memory lane.
According to LaTanya's story, her grandfather was about to pass away at that time. Still, he wanted to see LaTanya walk down the aisle before he'd gone. And then, Sam didn't waste any more time; he proposed right away. However, it still refers to LaTanya's version, Sam was not yet sure, but he did it anyway.
LaTanya said it didn't matter since she only thought about making her grandfather's request before he passed away. Sam was laughing when she recalled that story, still trying to remember but failed miserably.
Sam and His Wife's Secret Recipe for Healthy Marriage
Well, some people say the opposite attracts. Since LaTanya mentioned that Sam wasn't in her circle back then, but they married anyway.
But, attraction alone isn't enough to maintain a relationship. So, what's their secret for their nearly 50 years of marriage?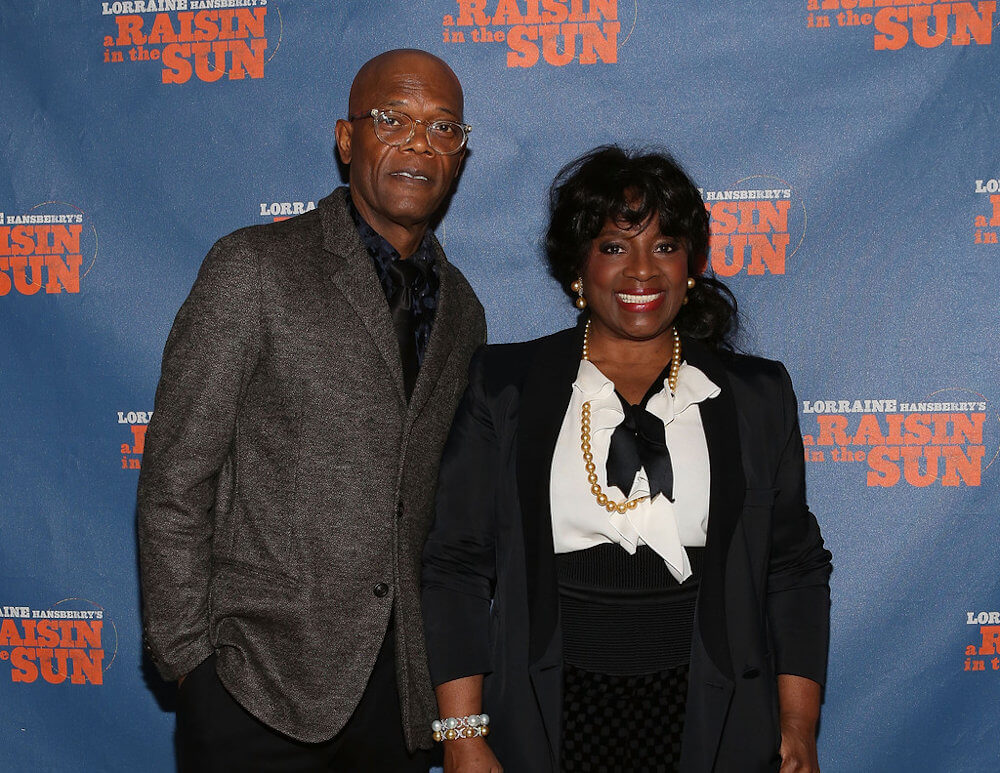 LaTanya and Sam had their way to make their marriage stay. "No matter what, don't let the sun go down on your wrath. I'd be like this 'Okay, goodnight, and I love you. And I'd go to sleep." They always have forgiveness and tolerance in their relationship.
In another interview, LaTanya also disclosed that their faith in God had helped them get through any problems, including problems in their married life.
"You have to have a big heart and the Lord. You can't do this without the Lord. So you're going to have to turn to somebody, something."
She then added, "let God fix it. You're going to have to forget a lot. But, keep working. Keep yourself lifted. Do not stop working even if you have a baby. You let your baby see you working."
Samuel L. Jackson is the Most Romantic Man on Earth
Not only from the wife, but it also seems like Sam has his way of showing his love for LaTanya, too. He looked like the kind of person who loved to shower sweet words and appreciation to his wife. In celebrating their 50 years of being together, Sam wrote a caption on his Instagram,
"50 years ago we started dancing, and it was all fun and games. Forty years ago today, shit got real! The slow drag our lives pressed together, and I led sometimes, sometimes she did."
He also added, "We finally found that rhythm where there was no leader. We moved as one. We're still glued together, hip to hip, holding each other up, not covering as much of the floor, but owning and loving the space that's ours."
"HAPPY ANNIVERSARY @ltjackson_! Love you for keeping me on my toes & the beat for 18,250 days. You make my soul sing!! But, don't change the tune, and we're not done dancing."
Who wouldn't melt if someone gave you those words? But, of course, we all will! Having a husband like him is like a dream come true. No kidding.
Another post that got a lot of attention from his fans was when he and his wife shared his vacation time with LaTanya.
There was a picture when LaTanya posed on a yacht, looking fabulous as always. LaTanya put her hair in a ponytail and added accessories to strengthen her look, like a necklace, earrings, and bracelet.
Again, it is always interesting that many people said nice words and even expressed their admiration towards LaTanya. Most of them commented that they fancy LaTanya's choice of fashion. One of them said she looked great and gorgeous. Well, we agree.
It wasn't clear how many days they went on vacation together, but we can see that many of their friends were coming along with them. They are Magic Johnson, Cookie Johnson, LL Cool J, and Simone Smith. She pictured a person who's a great wife and great friend. In that picture, everybody seems to love her and to enjoy the time they spent together.
One of her friends, Simone Smith, wrote a funny caption for the picture,
"We're your dream girls, boys. We make you happy! We had dream girl kind of night, and it was hilarious."
The romance didn't stop there, guys. As celebrities, Sam and LaTanya also spent a lot of time together with their fellow actors, as we discussed earlier. And, it is also no secret that both Sam and LaTanya value elegant and classy looks, especially for themselves.
In Sam's Instagram, we see his sweet moments with family and his looks for everyday activity and formal events.
One of his newest posts about his style is when Sam attended a premiere for his movie Glass in London. He was captured posing elegantly with a long, blue caftan. He wrote a caption, "London Premiere of @glassmovie! #weturnedtheredcarpetwhite #startingtheyearwithabang". LOL. Sam is not only romantic but also a funny guy!
On Being a Good Parents for Their Daughter
In other words, both Sam and LaTanya put their maximum efforts into making their relationship last. He knew from the very beginning that their relationship was indeed built to last.
We believe that every couple has their way to survive, and it becomes more challenging when both of them work in Hollywood. So many celebrities cannot keep up with the pressure from work, and their personal life is the one they have to sacrifice. But that wasn't the case with Sam and LaTanya, of course.
This couple is the real embodiment of balancing success in work and personal life. They could have a healthy family, raising a daughter well while maintaining an ever-increasing career.
During their 40 years' marriage, the pair shared one daughter named Zoe Jackson. She seems to follow their parent's path: working as a film and TV producer.
Not only showering his wife with love, but Sam also loves to give sweet words to his daughter, Zoe Jackson. Through his social media, especially Instagram, he often gave words like how proud he is as his dad and how he always loves her.
One of the sweetest moments that Sam captured for his daughter was when he wished Zoe a happy birthday. Of course, his birthday wishes not only contain him saying happy birthday, but also a sweet, long word that followed it.
"HAPPY BIRTHDAY ZOE DOVE! Your presence & persistence, lemon bars & streaming suggestions were lockdown gifts that made the year bearable. You always made me know things were going to be alright. I hope you feel this Enormous Virtual Hug from Fulla. LOVE you! #proudtobeyourpop #youredaspecialsauceoflife."
That caption is for Sam's four pictures: the first slide is Zoe holding her favorite doll, and then Zoe's selfie with Sam. The other photos, still as heartwarming as the first two, are Zoe's baby picture and when Zoe seems to enjoy her holiday in a boat.
The post received lots of positive comments and people saying "happy birthday" for Zoe, too. It is so nice seeing Sam's happy family and his constant presence for Zoe.