Who is Pierce Brosnan's Wife? Meet Keely Shaye Smith
Pierce's charm and class exist beyond his movies: he is a true gentleman in real life.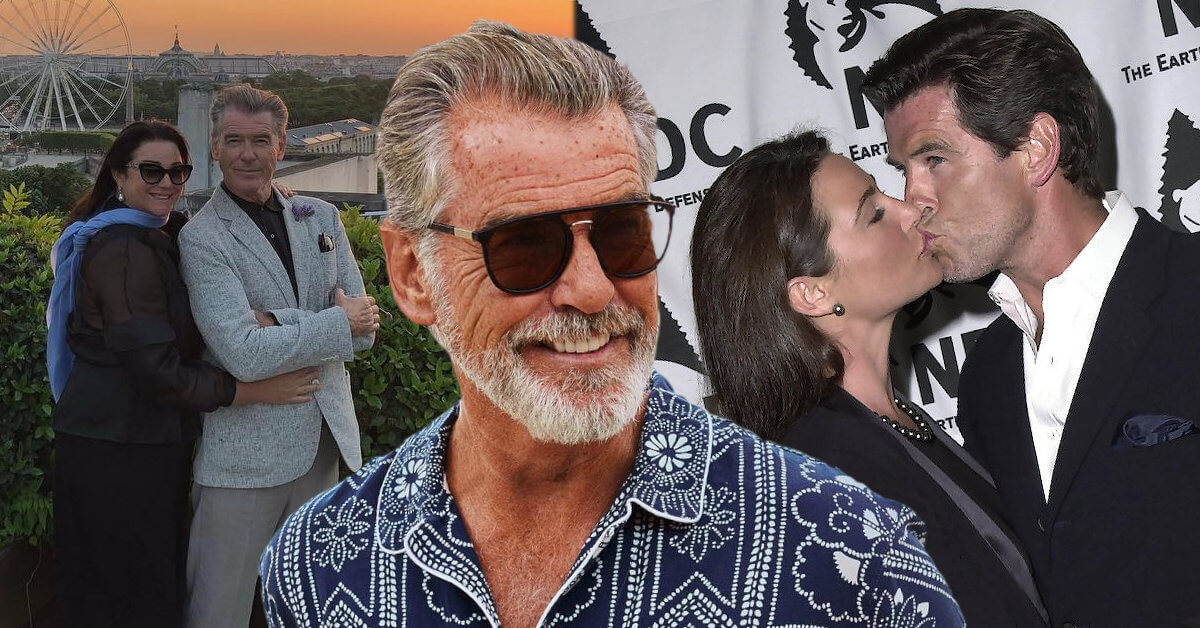 Who is your favorite Bond? Is it Sean Connery? Or the only Bond who passed away in the end: Daniel Craig? If your answer is neither of them, it must've been Pierce Brosnan. He portrayed Bond in GoldenEye; Tomorrow Never Dies, The World Is Not Enough, and Die Another Day.
However, his name didn't shine from playing Bond alone. His other prominent movies include Mamma Mia! And The November Man also portrays how awesome and charming Pierce Brosnan is. 
How Did Pierce Brosnan Meet His Wife?
True romance might be dead for us. It's hard to believe in love – especially among celebrities – that it lasts forever. How many times do we see our favorite celebrity couple part ways in the end? Take Zayn Malik-Gigi Hadid and Olivia Rodrigo-Adam Faze.
It seems impossible to stay together amid the never-ending pressure in showbiz and the constant public scrutiny.
But don't lose hope just yet, because Pierce Brosnan can prove to the world that being a famous actor doesn't have to have a miserable relationship.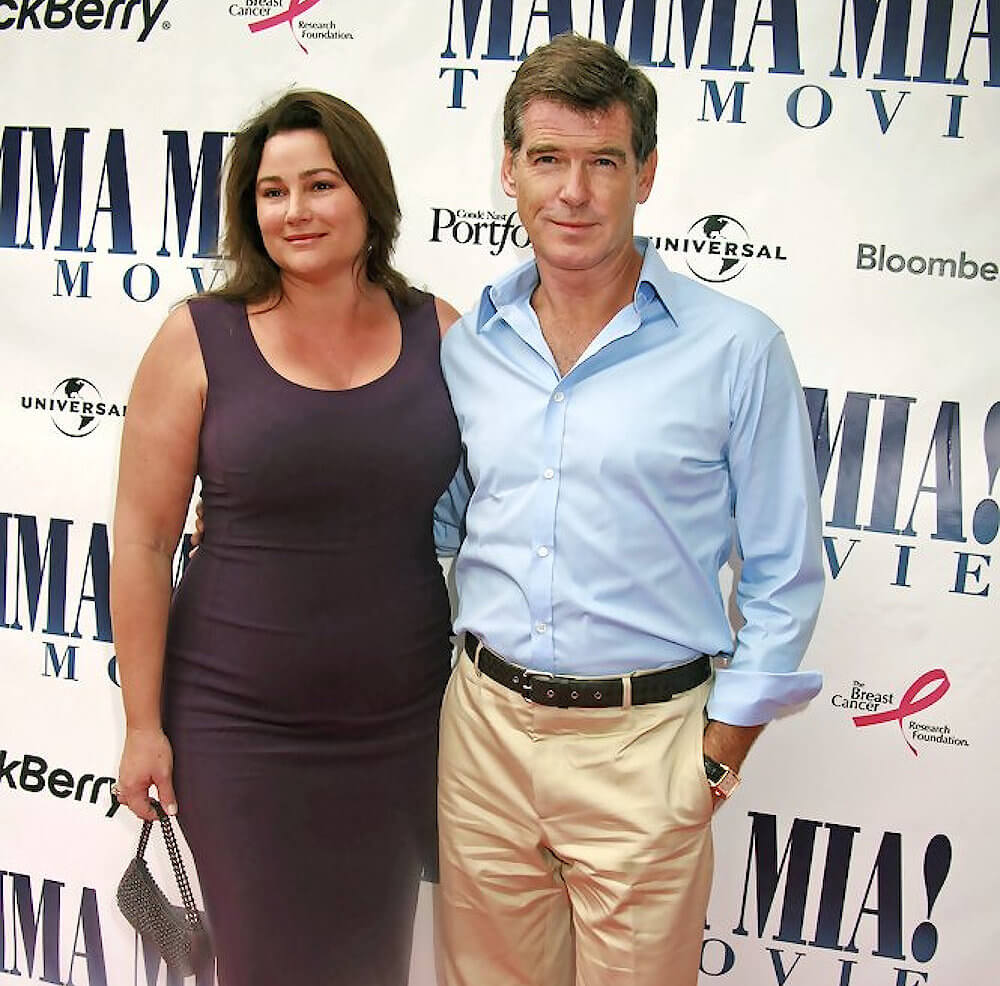 Pierce has been married to the love of his life, Keely Shaye Smith, for nearly three decades! They've been inseparable since 2001, and their married life is even better than love stories from our favorite movies.
Just like Pierce, who's used to the limelight and all the attention, so is Keely. She is a former TV journalist who now turns out to be a full-time mom.
The two met in Mexico when they attended a beach party there in 1994. Keely was there to interview Ted Danson, who played Cheers at that time. Keely admitted that she was interested in Pierce the second time they had a conversation. She even described him as "captivating."
"He is tall, dark, and handsome. Everything that everybody would immediately be attracted to. He had a mischievous sparkle in his eyes," Keely said in her interview.
Keely's feeling wasn't one-sided. Pierce also felt the same spark, and he didn't take a long time to ask her for a date. Keely reminisced about their first date and revealed that they talked until 3 in the morning. There's no doubt that the attraction wasn't only physical; they had a lot of things in common, too, so they never ran out of things to talk about.
"I love her vitality, her passion. She has this strength that I wouldn't be able to live without. When Keely looks at me, I go weak. I found a great woman in her. Not if I searched a million times over would I find one as good," the November Man actor had nothing but admiration towards his wife, which he expressed in his interview with the Independent.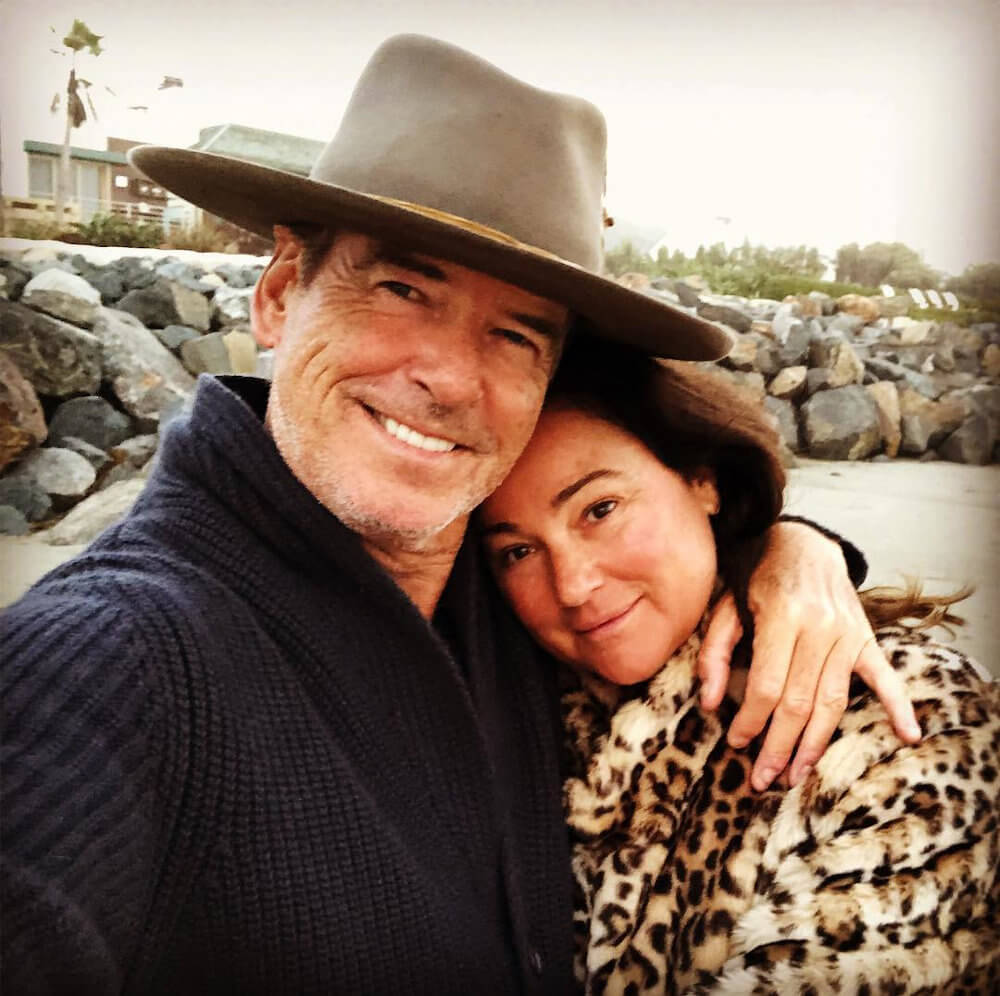 After their dazzling first date, Pierce and Keely started being an item in no time. It's not just Keely's personality that took Pierce's breath away, but the fact that he couldn't be miles away from her was enough to sign that Pierce wanted to spend the rest of his life with her.
"Wherever I went in the world, I missed her, and I'd send her tickets to come so we could be together," Pierce stated in his 2017 interview.
Pierce also added that he and Keely seemed to fit in since the first meeting. They were just meant to be together.
They were together for seven years before finally having their "I do" moment in 2001. They tied the knot in Pierce's home in Ireland, specifically at Ballintubber Abbey in County Mayo. Pierce and Keely invited around 100 guests, who consisted of their families and loved ones.
Pierce Couldn't Stop Gushing about Keely Shaye Smith
Contrary to how Pierce portrays Bond, he is a very romantic man in real life, and he makes sure his wife never forgets it. Despite being together for nearly three decades, this couple is still head over heels for each other. It proves to us that romance in a long-term relationship is still possible.
Pierce loves to gush about his wife whenever he gets the chance. In his interviews, social media, you name it. And he seems never to get enough of talking about Keely and his family.
When talking about the secret to his long-lasting marriage and building a happy family, Pierce revealed that having a bunch of quality time is the main ingredient.
"My wife and I took a short road trip up to Santa Barbara – we were going for a romantic weekend and looking at houses and drinking great wine," said The Only Living Boy in New York actor.
All of Pierce's Children Aspire to Be Like Him
Being the sexiest man alive and one of the biggest stars in Hollywood never interferes with Pierce's desire to be a father. He is now a father of five, and he couldn't be any happier.
Pierce's first three children are from his previous marriage with Cassandra Harris. They are Charlotte, Sean, Christopher, Dylan, and Paris. And then, he shared two more kids with Keely. Pierce loves to share many moments and pictures with his family on Instagram, and he never stops gushing about how much they mean to him.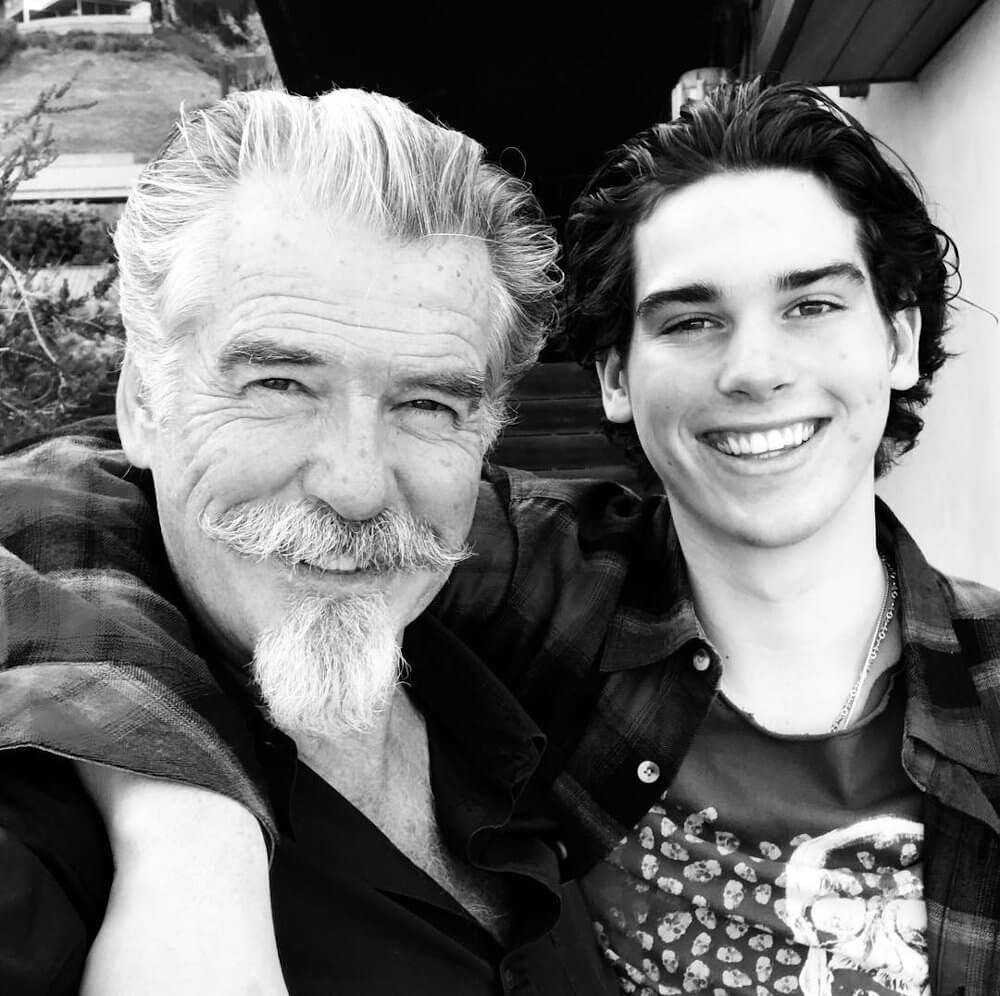 Juggling his life between being a father and an actor surely isn't easy, but he enjoys every second of it. Pierce's biggest desire is to provide his family with what he couldn't get during his childhood.
"I cherish being a father. I didn't grow up with a father figure or a solid family. There was a deep fracture, certain isolation, and loneliness that wielded my imagination's wonderful power," Pierce spoke to Gentleman's Journal recently.
He added, "I had to get by my senses and intuition. So, I value and love the family. Keely is the most amazing mother and woman – I've watched her grow up over 27 years, watched our life together just blossom and grow."
All of Pierce's children seem to put him as their role model. It is not that surprising to know that they all wanted to pursue careers in the entertainment world.
What's even more amazing is that some of Pierce's kids are involved in James Bond movies as well. Christopher is an assistant director in various films and works alongside his dad in Goldeneye, Die Another Day, and The World Is Not Enough.
Sean Brosnan follows Pierce's path in acting. He has appeared in the Generation Kill mini-series and some famous movies such as Illusion and Alien Uprising.
While Sean and Christopher are into movies, Paris and Dylan are more interested in fashion. We can see a bright future for them – since they have so much talent and beautiful faces, just like their dad.
At this point, we already know that Pierce Brosnan is not only an excellent husband for Keely but also an inspiration for all of his children. He has everything that most men dreamed of in their lives.
How Pierce Dealt with Cassandra Harris' Death
Keely isn't the first woman that Pierce has settled down with. We've mentioned earlier Pierce's previous marriages with Cassandra Harris. Unfortunately, his first marriage didn't end well because Cassandra passed away because of cancer.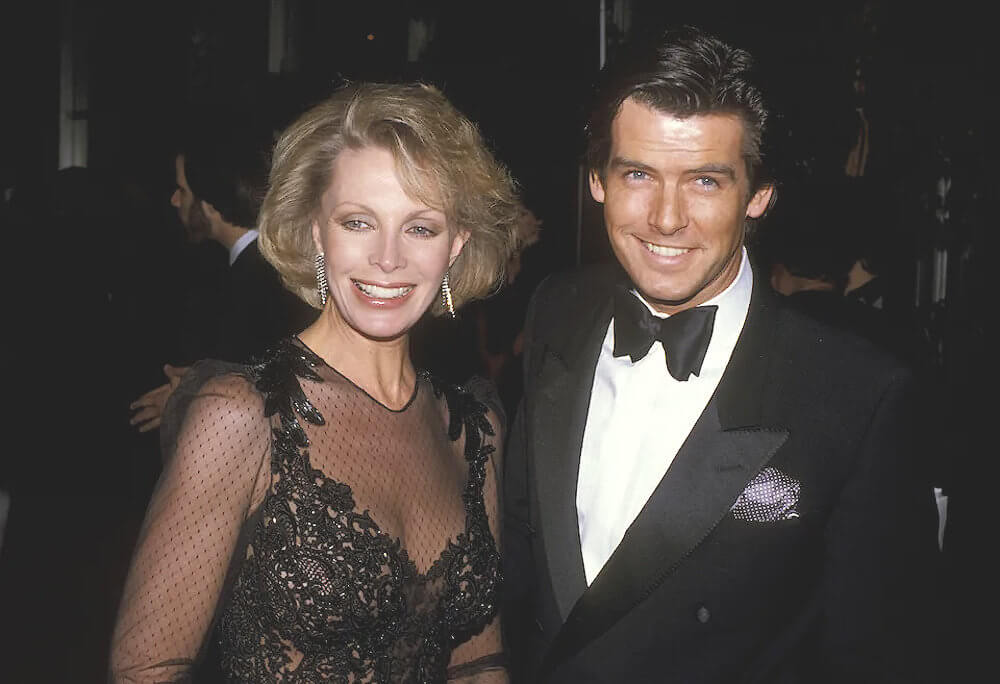 The pair got married in December 1980, and their marriage lasted for more than ten years. Before settling down with Pierce, Cassandra had already shared two children with her ex-husband, Sean, and Charlotte, which later Pierce adopted and gave his surname to them.
Unfortunately, Charlotte Brosnan also passed away for the same reason as her mother; ovarian cancer. Pierce had to deal with losing his loved ones once again.
When talking about how he dealt with the continuous loss of his loved ones, he said that it changed his whole perspective on life.
"I don't look at the cup as half full. The dark, melancholy Irish black dog sits beside me from time to time," Pierce told Esquire Magazine.
Pierce's life didn't only change after Cassandra's death. In his 1992 interview, Pierce recalled how it felt to be Cassandra's husband. Ever since the two tied the knot, Pierce felt that Cassandra had greatly impacted his life and made him a better person.
"She has made me the man I am, the actor I am, and the father. She's forever embedded in every fiber of my being. She's there with me every day. I was so blessed to have met someone like that," the November Man actor stated.
Moreover, his daughter, Charlotte Brosnan, passed away in 2013. Even though it was long after he lost Cassandra, the pain still lingered, especially because they passed away from the same cause.
Pierce revealed that Charlotte passed away when he was in the middle of filming The November Man in Europe, and then he rushed home when he got the news.
Thankfully, Pierce doesn't have to experience more loss in his life. He is currently living happily with the whole family while still being the actor that everyone loves.