Who is Nathalie Kelley New Boyfriend? Is She Married?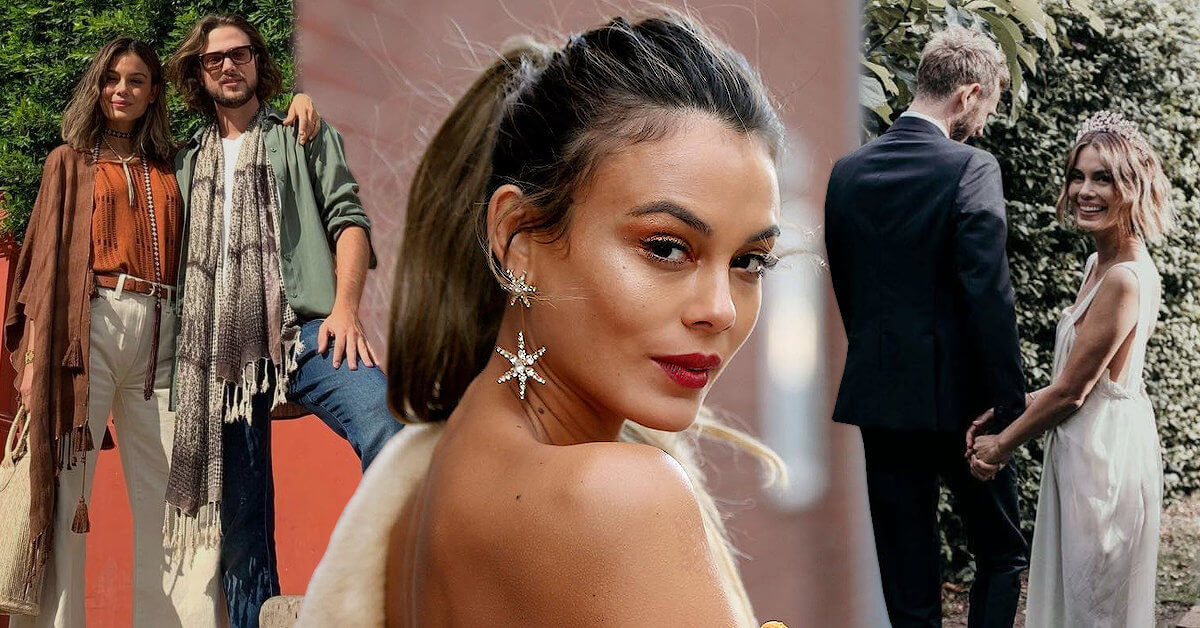 Looking back at the early 2000s, The Fast and the Furious: Tokyo Drift was everyone's favorite. And you must be familiar with the pretty school girl Neela, who Australian actress Nathalie Kelley played.
Since her appearance in that movie, she plays in various films and TV shows such as The Vampire Diaries and Dynasty. Her newest debuted is the ABC series The Baker and The Beauty.
With such talent and her pretty face, there must be many actors who want to be her boyfriend! Here, we will reveal all of her relationships.
Meet Nathalie Kelley's New Boyfriend: Andrès Alonso
If we talk about Nathalie Kelley's love life, we know that she's pretty lucky with men. She's not the kind of actress surrounded by different men all the time, but she had several long-term relationships. She even got married once but got divorced.
Nathalie's most recent relationship is with Andrès Alonso. Nathalie and her lovely beau recently posted their pictures and went on vacation together in Italy. The two looked very happy and in love with each other since they dated after Nathalie split with her ex-husband, Jordy Burrows.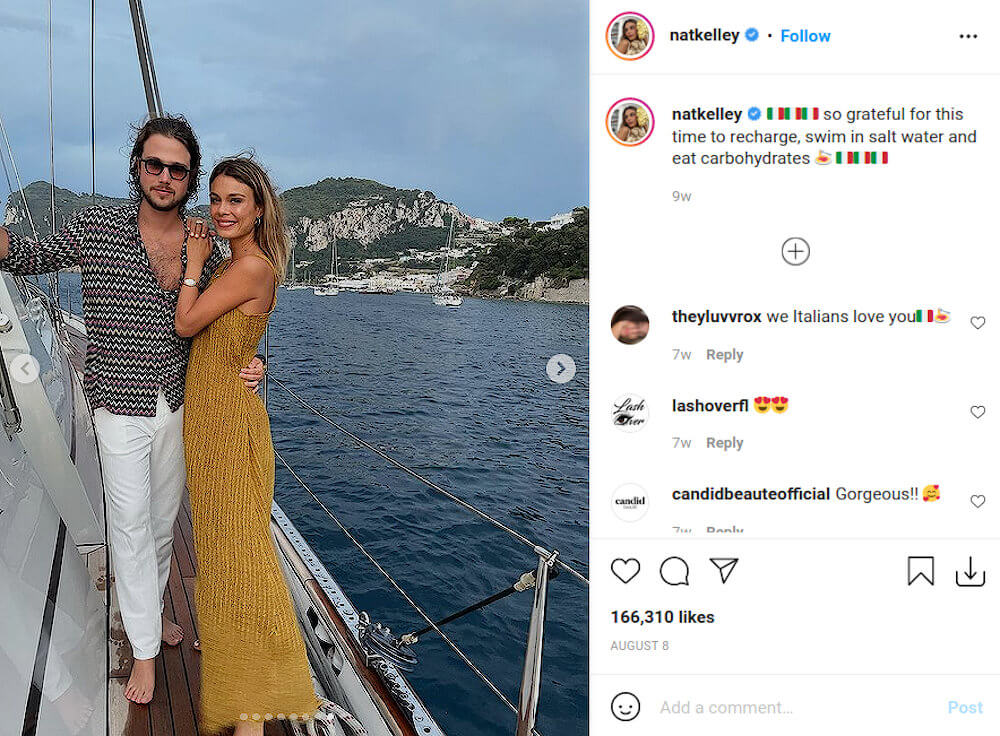 "So grateful for this time to recharge, swim in saltwater and eat carbohydrates," Nathalie wrote a caption for her sweet picture with Andrès. Following that caption is a picture of Nathalie and her beau in a luxurious yacht, both looking stylish and fabulous.
Not only that but the two also shared other PDA moments. Nathalie posted several pictures of her with Andrès on her Instagram page. Most of them are from their holidays and doing extraordinary things together.
Their moment celebrating Andrès birthday is also a heartwarming one. Nathalie posted a video on her Instagram, capturing the couple while dancing and kissing in a club. And of course, Nathalie never fails to make a lovely caption for all of her photos.
"Happy birthday to this Principito @andresalonso7".
Sadly, Andrès kept his Instagram profile private. Though he appeared a lot in Nathalie's profile, it seems like he didn't want people to figure out his personal life. But, we cannot help but wonder about him, too!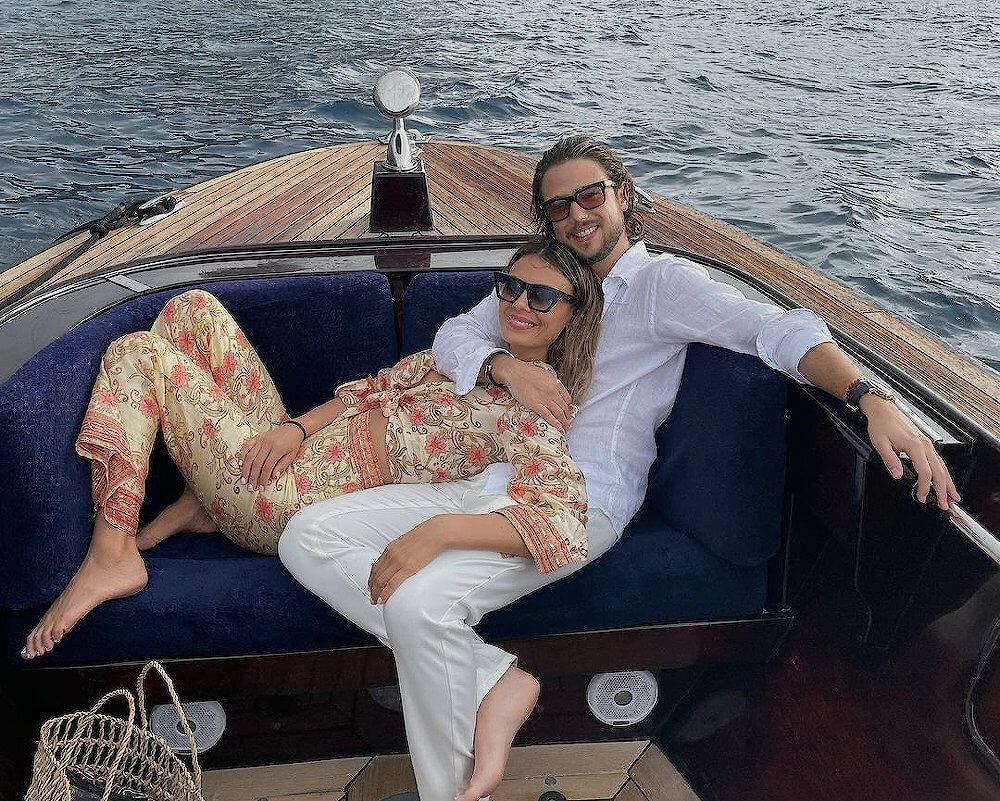 While Nathalie has been active on Instagram, she also made appearances with Andrès in real life. Still, this year, Andrès and Nathalie made their red carpet debut at the UNICEF fundraiser event sponsored by Luisa Via Roma, which took place in Italy.
They seem entirely head over heels to each other. Did they start their relationship recently? How long have they been together?
It turned out that the two are lovebirds! They just started dating this year and didn't waste any time to spend lots of time with each other and went on vacation together.
However, it wasn't clear how the two met for the first time and when they started being a couple. According to Nat's Instagram, she posted Andrès' picture for the first time in January 2021. The picture was of the two having a great time in Atlixco, central Mexico.
Nat loves to post Andrès' photos and likes to write a sweet and heartwarming caption to them. It looks like she always wants to show the world how much her beau means to her. Awe, don't we love a romantic and sweet couple like them?!
Since Nat finally got back to the dating phase after having a rough breakup, we can only hope that this time her relationship will last, and she will decide to get married again. Fingers crossed!
Nathalie and Jordy Burrows Kept Their Married Life Overly Private
Before having a chance to share sweet pics with her current boyfriend, Natalie used to be married to Jordy Burrows. Surprisingly, Jordy didn't come from the same profession as Natalie.
His profession has remained unknown, but his picture was everywhere since he married a superstar like Nathalie Kelley.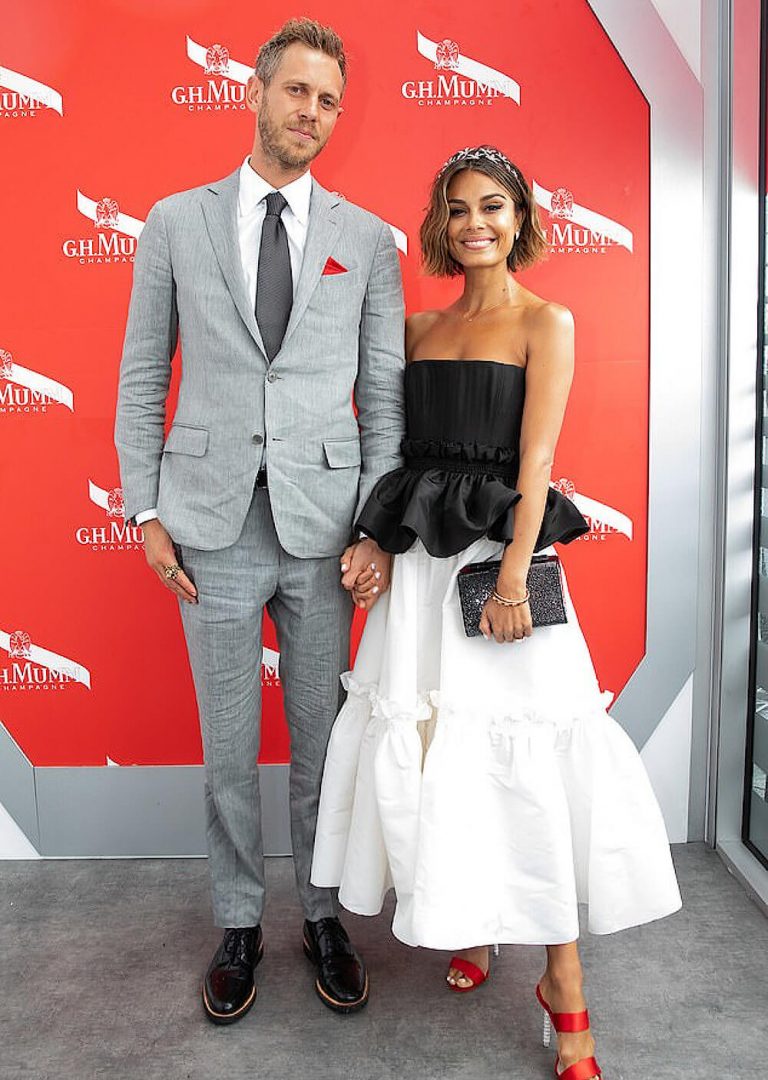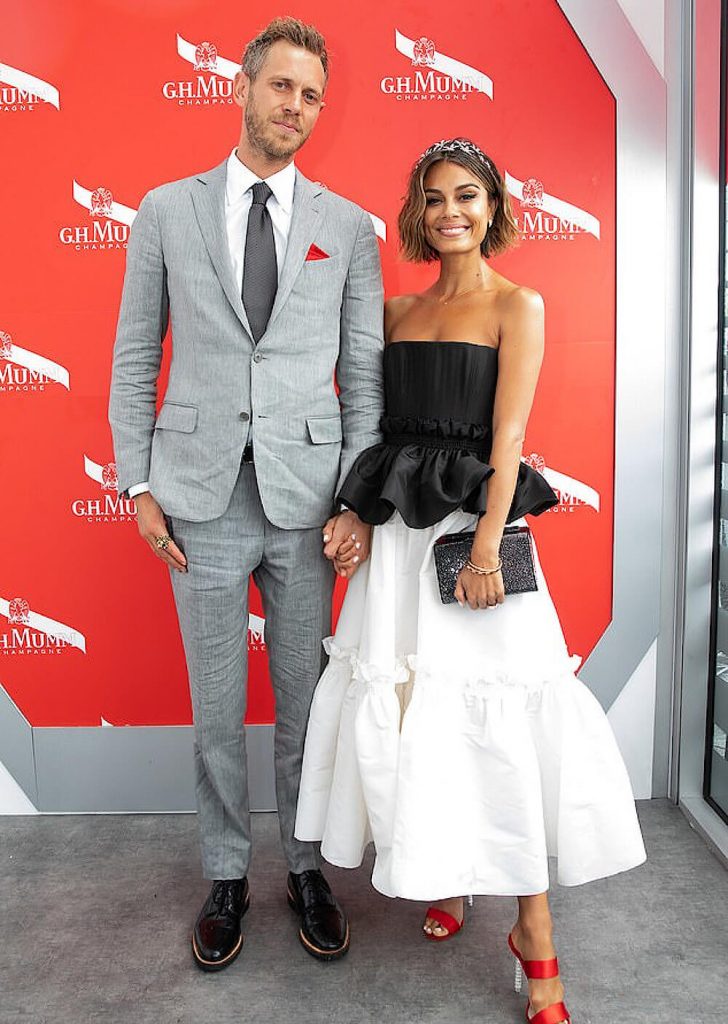 Jordy was also Australian. But, unlike Nathalie, he was born and raised there. The two met for the first time through some mutual friends in Australia.
At that time, Nathalie visited there when she was on her break from filming Dynasty. And who could've thought that she also met a charming man who was soon-to-be her husband? What a dream came true!
The couple got married on April 28, 2018. In the picture, Nat was wearing a beautiful boho wedding gown. They got married on Sydney's Private Ponton, and the wedding ceremony was quite intimate.
However, we could still see some celebrities, such as Rafel de la Fuente and Jade Yarbrough. According to some reliable sources, after they had their beautiful and intimate wedding, the two went on honeymoon in New South Wales.
Though the pair looked perfect together, they got divorced not long after they tied the knot. Unfortunately, the reason for their divorce was unclear. It was weird for some people because Nat wasn't the kind of actress who kept her life low-key.
But, it was a different case with her marriage with Jordy. Maybe it was because Jordy didn't want their life to be the center of attention since he came from a different world than his ex-wife.
Jordy even had a private Instagram account. So, we cannot dig deeper about his personal life and even what he does for a living. But, he took his privacy to another level.
Other than Nat, Jordy isn't linked with another woman. Meanwhile, Nat is happily in a relationship with a smoking hot man and proudly shares her social media moments. Way to go, Nathalie!
Nathalie's Strong Chemistry with Victor Rasuk: A Romance Sparked in Real Life?
During Nathalie's marriage, it turned out that she wasn't free from a rumor. When Nat's name became more famous after she played in The Baker and The Beauty, she was rumored to be dating her costar in the series, Victor Rasuk.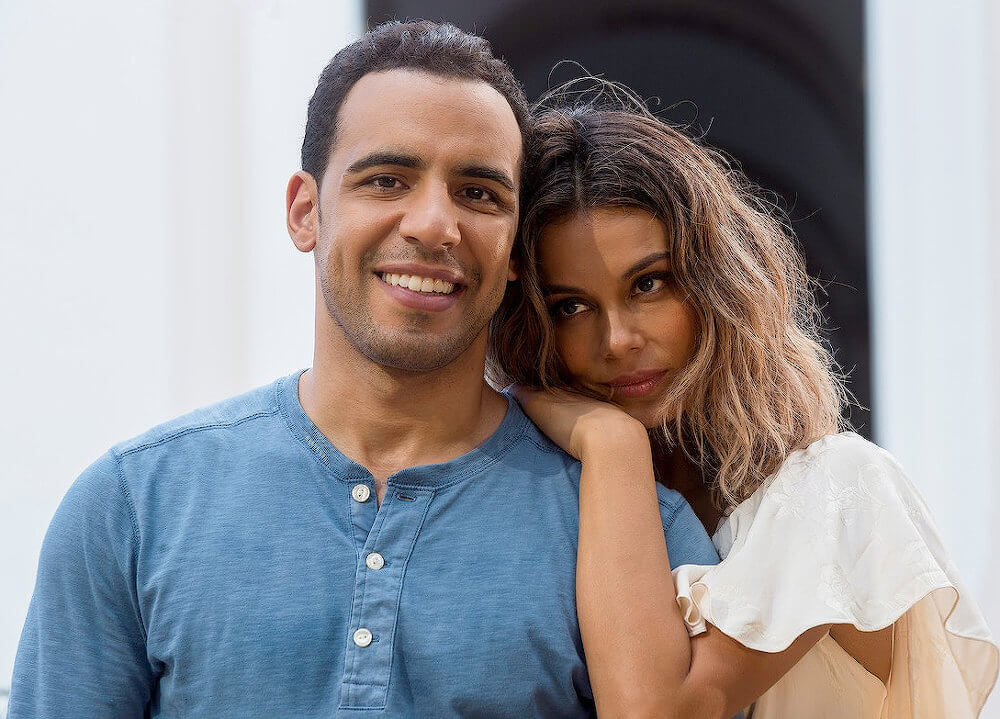 But was there something between them? If so, could that be the reason for Nat's divorce from Jordy?
Well, rumor stayed to be a rumor only. Neither Victor nor Nathalie spoke anything about their relationship. Still, some sources stated that the two "were never dating in real life."
The rumor sparked since Victor and Nat's chemistry was so strong onscreen. Some of her fans even suspected that the two were seeing each other in real life. And also, Nathalie didn't disclose things about her married life, so some people believe it indicates her unstable married life with Jordy.
But, the relationship was never confirmed, and the two continued to be just friends.
Nathalie Kelley Never Wanted to Get Married Even When She Had a Very Supportive Boyfriend, Zach Roerig
Moving on from the rumor with Victor, we have Nathalie's real ex-boyfriend here: Zach Roerig. He was Nathalie's costar in The Vampire Diaries and she was very happy with the relationship.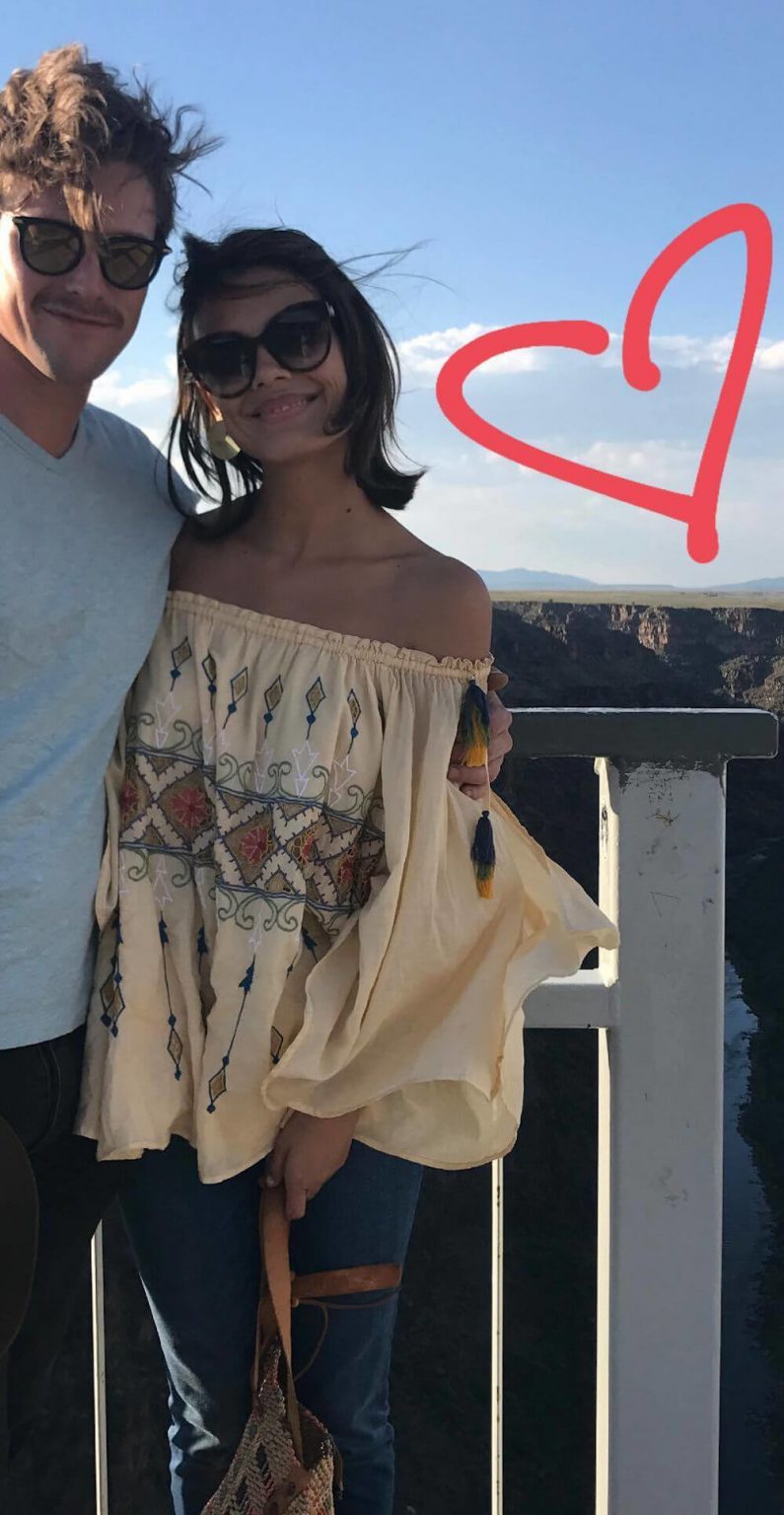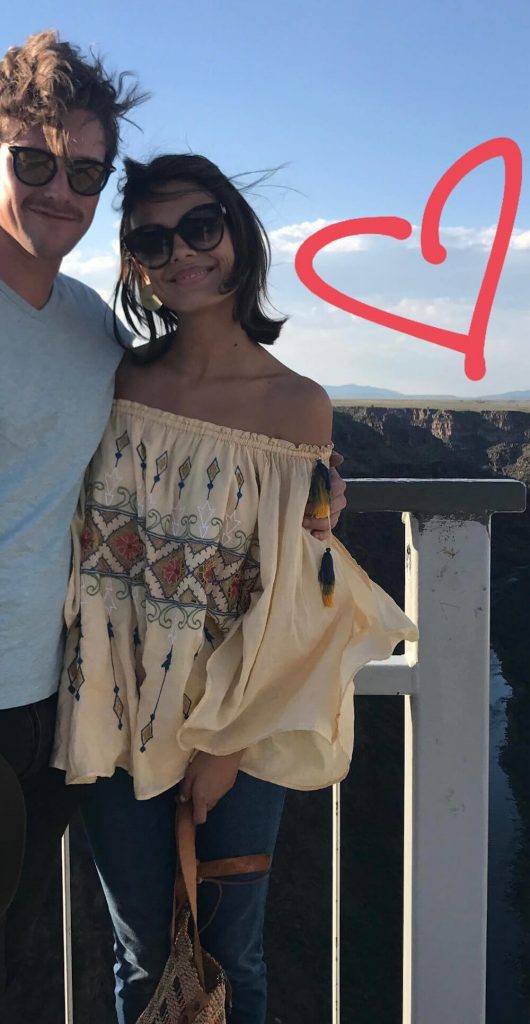 She even described Zach as a very "loving and supportive man." If that's the case, then what caused them to split?
Zach and Natalie had their first encounter in early 2016 for The Vampire Diaries. They say the chemistry was instant, and she'd always known Zach was going to be her boyfriend.
Not long after that, in November 2016, Nathalie shared her picture cuddling up with Zach, followed by red heart emojis. But, Nathalie deleted the picture after they were no longer together.
When she was interviewed about whether or not she planned to marry Zach, her answer was rather surprising. It turned out that Nathalie never thought about getting married to him. Before meeting Jordy, she said that "married life" wasn't the kind of life she wanted to be in.
"You know, we're just trying to be present with each other at this moment. But that's also like a bigger question about if I even believe in that [marriage]. I don't think my life is supposed to follow that kind of trajectory. But that's a whole other conversation", told the actress to Us magazine.
She didn't stop there. She also added that she's "trying some new ways" at that moment.
"I mean, there are so many ways to love and support somebody. I think we only as a society think there is this one way. So I'm exploring how many other ways I can be in his life, loving and supporting him."
Both Nathalie and Zach seem to support each other! The two were together when they were at the peak of their career. So, it's understandable that they should devote most of their time to filming. And supportive partners were needed.
Apart from not wanting to get married soon, Nathalie showed her care and support by helping Zach's daughter and being close to her. Zach shared one daughter with his ex-girlfriend, Alanna Turner, in 2013.
Unfortunately, all the good relationships have come to an end. This lovely couple broke up, but they didn't disclose the reason. Also, there wasn't any clear source about when they broke up. However, the two seemed to move on with their lives and still be good friends. That means their split was amicable.