Who is Naomi Scott Husband? Her Married Life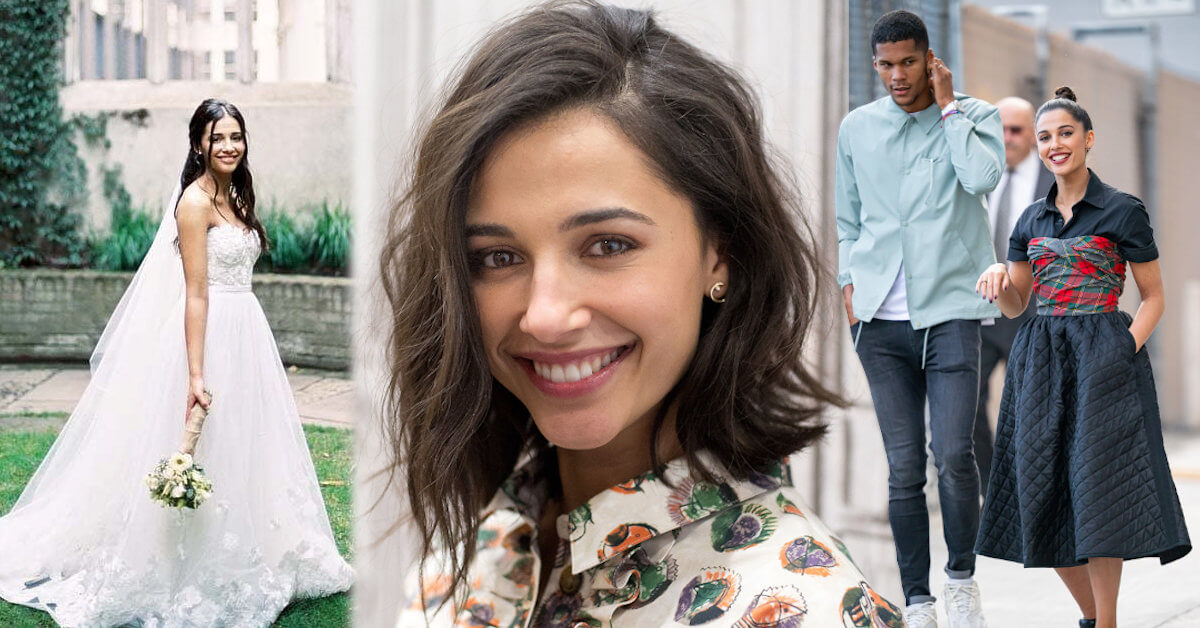 Naomi Scott, our lovely Elena Houghlin from Charlie's Angels, is an English actress and singer. She is also famously known as Princess Jasmine in Aladdin. Her beauty and humble look made her easy to be loved by everyone – not to mention her talented acting skills.
But, who would've thought that Naomi is a UK ambassador to the Christian charity organization? And also, she has suffered from eczema since she was little.
There is more to know about Naomi Scott, which we will dig deeper in here. From her personal life to her relationship.
How Naomi and Her Husband Achieved What They Have Now
Even though she's still young, Naomi has been married to Jordan Spence for almost seven years. It is unusual since most actresses at the peak of their career usually choose to focus solely on their careers. It is incredible to know that Naomi can juggle between being a wife and being an actress.
However, Jordan Spence isn't as well-known as Naomi outside the UK. Since Jordan isn't an actor, he is a football player who started his career at West Ham United. But, throughout his career, Jordan had played for different clubs such as Leyton Orient, Bristol City, Ipswich Town, and now he's settling in ADO Den Haag.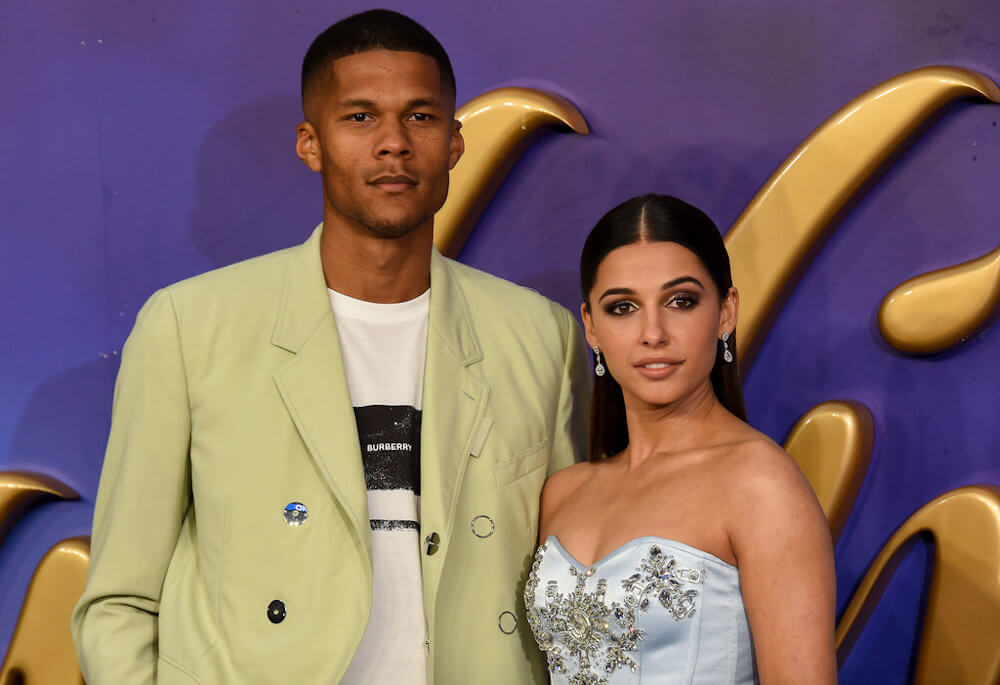 Jordan's success is also depicted in his market value, which hit $550,000 in 2011. He acted as a right-back but also can operate as a center-back. Well, talent will eventually speak for itself.
On the other hand, Naomi faced quite a lot of challenges in her career, especially the early time when she was still pursuing her acting career. The success that she has now indeed didn't come overnight.
Before she got her breakthrough role in Aladdin as Princess Jasmine, she disclosed that she was trying to make the transition that always seemed difficult for her.
"I had a couple of years in my early 20s when I was nearly getting jobs and not getting them," she opened up to The Telegraph.
"That was a really important time because I learned: Does my world fall apart? Am I letting this be my identity?", she also added, "I'm so glad I went through that before going on a world platform."
During her difficult time, she stated that her husband and her faith in God had helped her survive. Awe, it was delightful and heartwarming to know that.
Meet Naomi's Husband, Jordan Spence, and the Epic Story of Their First Encounter
Since her husband seemed to contribute a lot to her life, we'd love to know more about it! As an actress and an athlete being together, how does the relationship like, and how did these two meet first?
Well, the story of how they first met is something quite exciting. Naomi and Jordan didn't meet through their celebrity friends or whatever, but they saw each other at church when the two were still very young.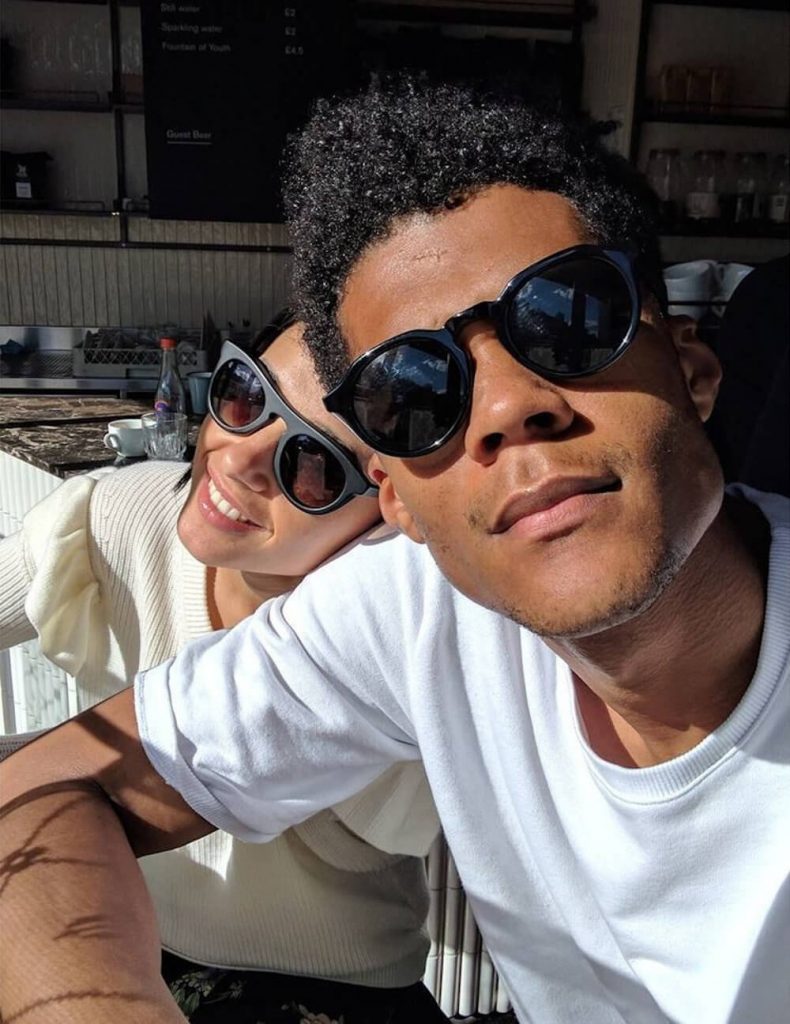 At that time, Naomi's mother and father were both pastors at the church, which described itself as "a community of ordinary people who have found peace, joy, and purpose in an extraordinary God." Despite all the fame that she gets now, Naomi remained faithful to her religion; that's why she became an ambassador of the Christian organization in the UK.
Naomi also said that besides meeting her husband in God's place, her religion is also a part of who she is and what she does in her acting career.
Her career even started from her religion; she started singing in a youth band at her church, which later inspired her to perform in musicals and some drama productions. Even more interesting, she was found and signed by Kéllé Bryan and Xenomania while singing at the church.
Began a career before finally being a massive star and meeting the love of her life at church? Religion indeed has a lot of impact on her life.
She then recalled the moment of meeting her husband to Wired, when she had her interview to talk about Charlie's Angels movie. She then added that she was only sixteen at that time, and Jordan was nineteen. Naomi was grateful to meet her husband that way, and she said that church is a "good place to meet your hubby."
In her interview, Naomi said that Jordan was "very quiet" back then. He is that kind of polite and reserved guy, to the point where Naomi even thought that Jordan was "very weird" when they first met.
Naomi Never Wanted to Get Married in a Young Age
Since their first encounter, things hadn't always been smooth between them. Naomi remembered how she used to be very nervous and awkward while interacting with Jordan. Finally, however, the two realized that they had an interest in each other.
Naomi couldn't even eat on her first date with Jordan, where it took place in a local Italian restaurant. She was too nervous until the end of their date.
Fortunately, it wasn't a big deal for Jordan. The two started dating not long after they first met. They dated for four years and then decided to enter married life together.
It was, surprisingly, against Naomi's idealism. She told The Telegraph that she never imagined getting married at a young age. She didn't even want to. But, she also said that she didn't feel the urge to fight her feelings for Jordan at that time; she just decided to jump to another life phase at 21.
"I was never that person who wanted to get married young. It was never what I yearned for, but isn't that the way?" told Naomi proudly. Well, we can see that she is successful in maintaining her marriage despite everything that happened.
During their seven years of marriage, we hardly hear any bad rumors about them. But, it isn't always the case.
In her talk with The Telegraph, Naomi opened up about how it feels about marrying a footballer, a situation that she found rather difficult.
"That can happen to anyone whose partner is a footballer. Some of these women are amazing. Some work, some stay at home with the kids, but these women love their families, and it makes me so mad, these old stereotypes."
The stereotype that she was talking about was the WAG, which demeaned women married to high-profile footballers, especially in the UK. She was tired of being labeled such a thing. She said that she was sick of people thinking she was "superficial" and "pampered" because she is married to a famous footballer. Anyone who thought Naomi like that must not know how talented Naomi is in everything she does.
How Naomi and Jordan Showed Their Loves for Each Other
Naomi and Jordan never fancy their relationship in the spotlight, but the two aren't completely private either. Both Naomi and her husband love to post many moments together on their Instagram accounts.
We can see from Jordan's Instagram that he often posts the activity that he's doing with his wife. Not only that, but he also shows his support to Naomi by posting her magazine covers and other shots that Naomi does for work. He is such a sweet husband!
Naomi, too, never hesitates to show the world how proud she is to have a husband like Jordan. One of the examples are in Jordan's birthday, Naomi posted a photo with sweet captions that she wrote for him that goes,
"Happy Birthday Jordan Spence my BFF. You're also really hot, really clever, and smell nice, basically, all the things I look for in a husband."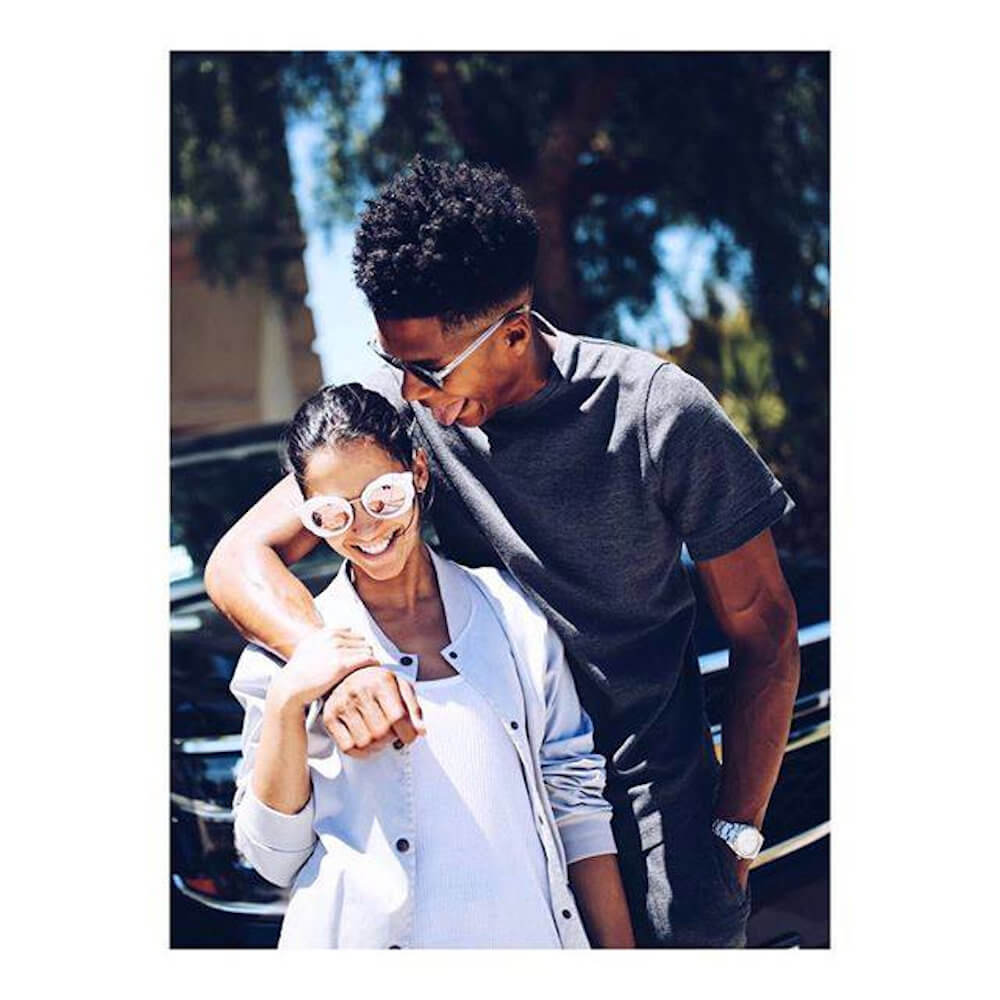 Jordan might not come from the entertainment field. Still, he didn't mind when Naomi asked him to collaborate on her podcast that New Name Entertainment produces. It is a podcast series that Naomi and other celebrities will be recording together, and they will talk about various topics each week.
Another project that Naomi and Jordan had done together was for a music video, Forget You, a song by Nick Brewer. The pair directed the music video together, and they made a great team.
"Collaborating like this is just part of our everyday life," told Naomi when she talked about directing Forget You with her hubby. They also managed to gather the project with some of their closest friends, resulting in more amazing results.
Seriously, is there anything that we don't like about Jordan Spence? I guess not!
Naomi has always dreamed of being a "power couple"; she and Jason would rise in their careers and through the things they did together. She said that when she had an interview with British Vogue.
"My husband, Jordan Spence, and I are young people with big aspirations – I want to be a power couple, I want to make all the money and have a big house."
Well, seeing how they are now, don't you guys agree that they have already become the "power couple"?