Who is John Stamos Wife? Facts Surrounding His Love Life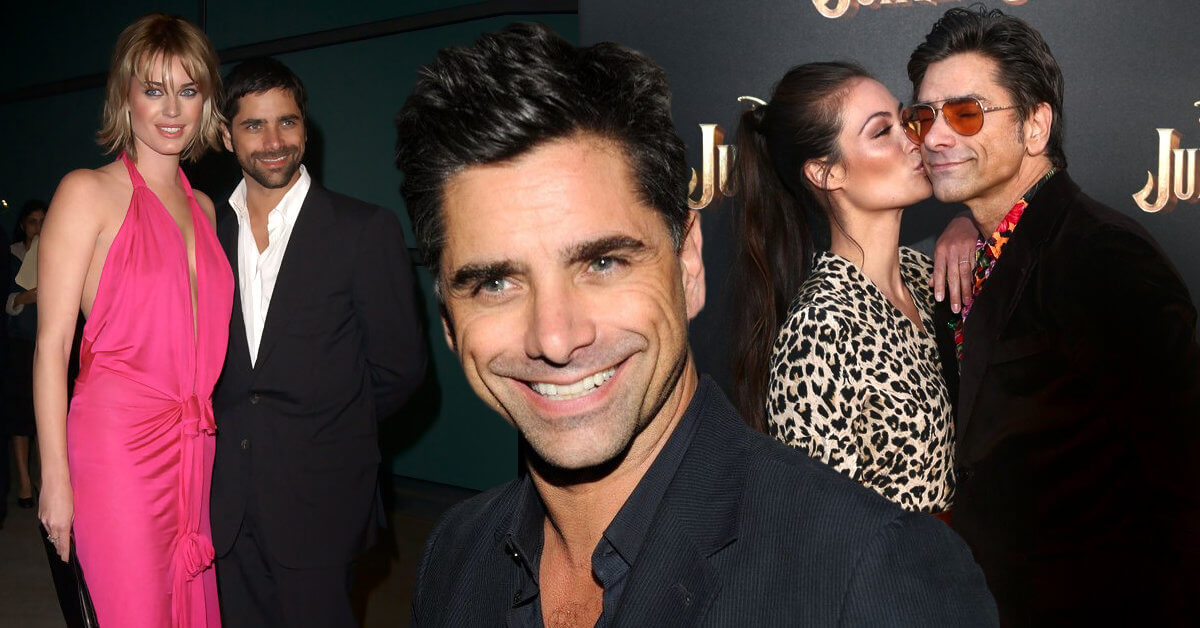 The Grandfathered and You actor, John Stamos, never really becomes the center of attention. But, his life is low-key, more interesting than most of his fellow actors, especially when it comes to his love life.
Starting his acting career as Blackie Parrish on the ABC television series General Hospital more than two decades ago, John Stamos had appeared in many movies and television series since then.
However, the most exciting part of John Stamos isn't about his career but his relationships. He had quite a journey in the past, and he has a very long list of famous names that he had dated or rumored with.
Who is John Stamos Wife, Caitlin McHugh?
Even though John has a reputation as a playboy in the past, he is now fully devoted to his wife, Caitlin McHugh Stamos. The two tied the knot in 2018.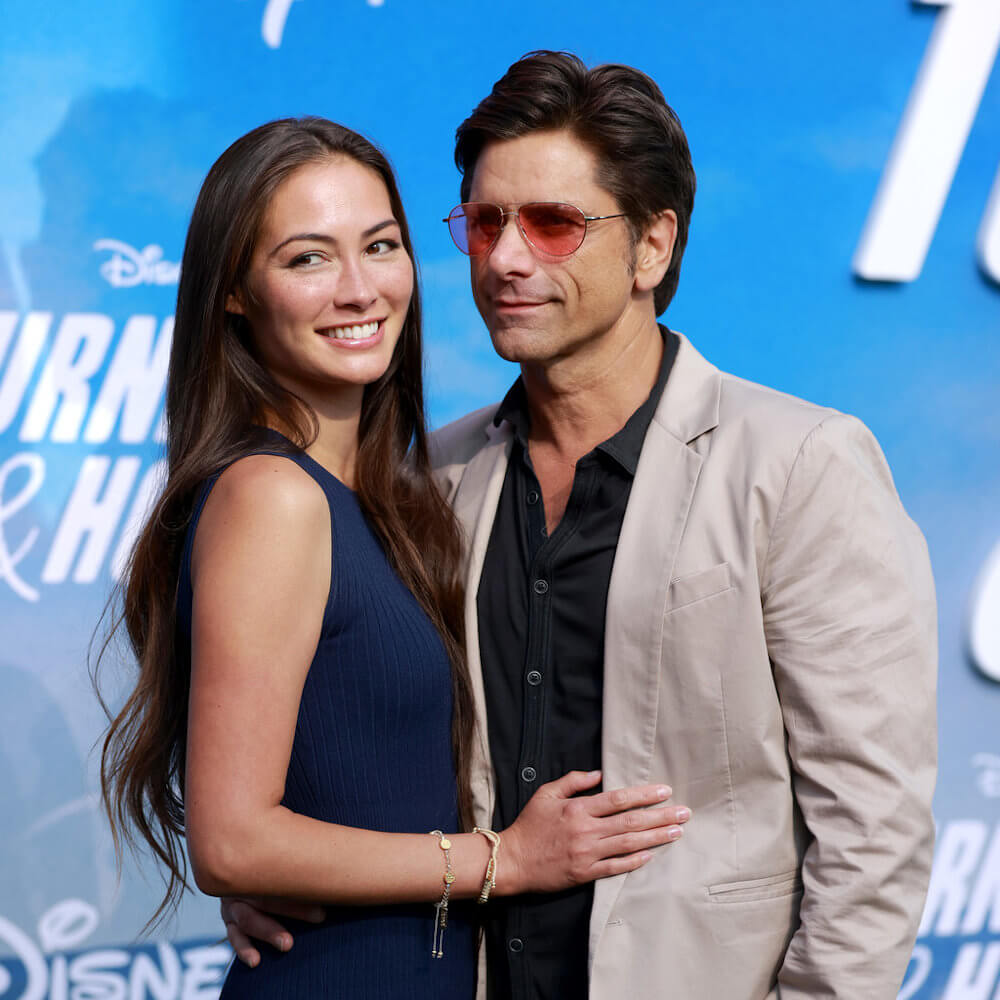 Indeed, they are still a very new and fresh couple, but John had said multiple times in his interview that he had been waiting for "the one" all his life before he met Caitlin. And also, they had been dating for three years before finally deciding to be a married couple. 
Surprisingly, John Stamos and Caitlin McHugh had known each other long before they even began dating. They met for the first time on the set of Law and Order in 2011, even though Caitlin wasn't single at that time. It wasn't until years later when John and Caitlin crossed each other's paths again when she watched him in the Fuller House, and she was finally single at that time. Since then, the rest is history.
The years of trying to find "the one" were over when John finally proposed to her at Disneyland in 2017. Caitlin and John even welcomed their first baby, Billy, in the same year – not long after they married. In their interviews, the couple openly stated that both of them are eager to welcome another baby.
"We've been trying for a while now, and it hasn't been successful yet," says Caitlin when she and John had an interview with People last August.
When it comes to being parents, John stated that Caitlin does a way better job than him. Despite always wanting children himself, he's now more assured because he knows Caitlin can always be relied on.
"She's got amazing parenting tools. And she's so kind, loving, and patient. How lucky am I?" expressed the Full House actor, still in his interview with People.
That doesn't mean that John isn't trying his best to be a good father, though. The way he showed his love to his kid was by being "present as much as possible," he stated.
"It's harder than I thought," answered John when he was asked about entering fatherhood on Good Morning America. "It just weighs on you. Even when I'm sleeping, I'm thinking about him [Billy] and his well-being."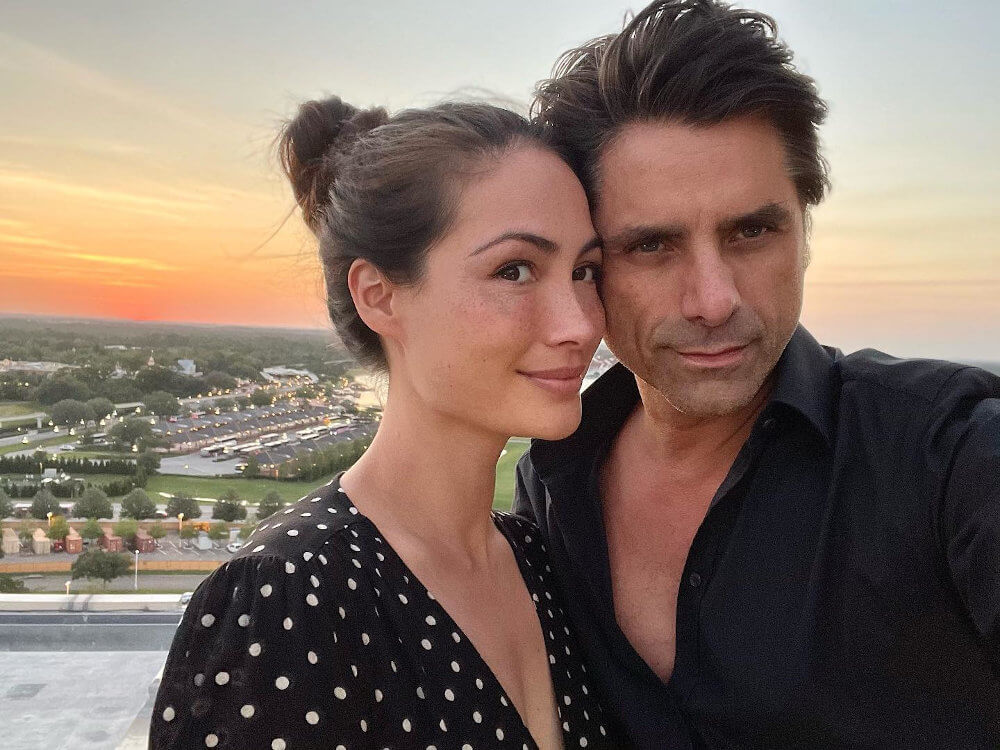 We can see that both Caitlin and John tried their best. We hope that even though they haven't been a husband and wife for too long, they can maintain their marriage and can finally have another baby just like what they've always wanted! Both of them – especially John – love to post their moments with Billy on their Instagram.
Many people also give a lot of support in the comment sections. It's heartwarming to see, really.
John Stamos Thought He Had a Date with Amy Poehler
John's life before Caitlin McHugh was a heck of a roller-coaster. There were many names that he's linked with. Some of them were real relationships, short dates, and just rumors.
Before settling down with Caitlin, John was linked with the iconic Mean Girls' actress, Amy Poehler. However, Amy and John might see their time together differently. John, surprisingly, put more expectations about seeing their night out as a "date."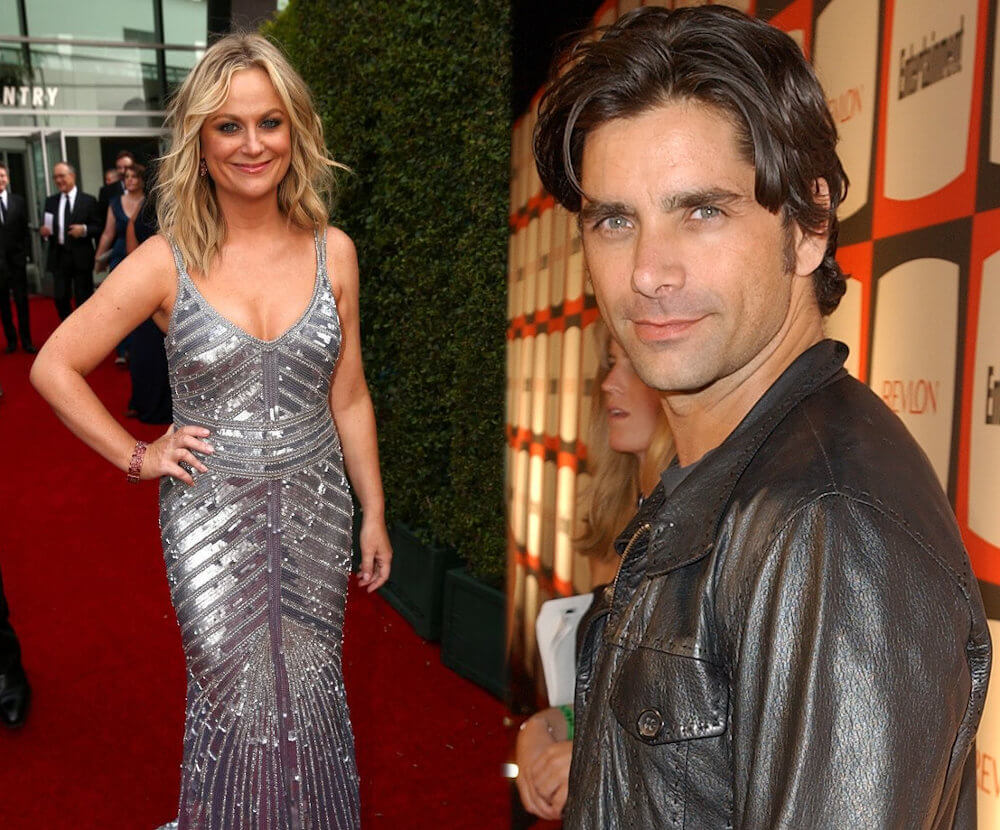 "I asked her out on a date. And we had a really nice time. Then, I heard she thought it wasn't a date. It was a date in my eyes," John recalled his experience in his interview with Extra back in 2014.
On the other hand, Amy is still guessing whether or not it was a date. In her interview with Howard Stern back in 2018, apart from talking about her recent divorce, she also recalled her experience having a good time with John.
"I remember I was at dinner with John Stamos, and I was like, 'Oh, maybe this is a date! But I blew it. I also remember thinking, 'Oh s**t, if this is really a date, I think I was wearing a Leslie Knope shirt – I think a shirt from the set of Parks and Recreation. I wasn't foxy," the stress said while laughing. But she didn't have to worry about anything because John already thought it was a date and enjoyed his time with her.
However, that's about it. The date didn't develop into a serious relationship, and both of them are still good friends even though they are currently married to someone else.
John Stamos and Renée Zellweger Spent Time Together at Disneyland: Did They Ever Date?
In real life, the iconic Ms. Bridget Jones's love story might be way better than her character in Bridget Jones's Diary. It was reported that the actress Renée Zellweger was having the best time of her life in Disneyland with John Stamos in 2011.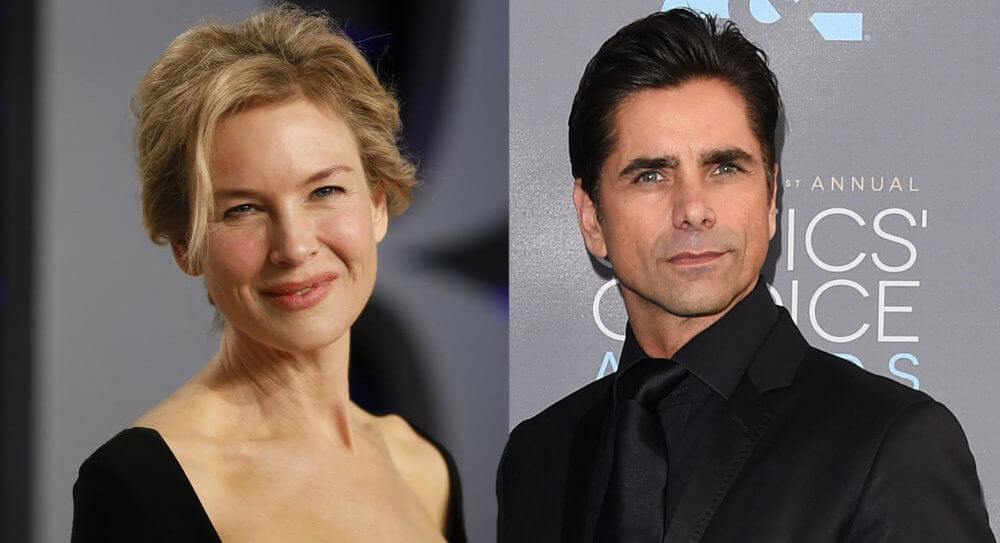 "They were having a great time laughing and dancing as they walked from one side to another," told one of the sources to Us Weekly.
The pictures and news spread faster than Renée and John expected because, at that time, Renée was breaking up with the Silver Lining Playbook actor, Bradley Cooper. It's hard to know whether or not they were dating because the two tried their best to put their closeness under the radar.
However, their moment at Disneyland is the only proof of them being together.
Seven Years Marriage with Rebecca Romijn and the Real Reason of Their Divorce
Caitlin McHugh isn't John's first wife. Back in 1998 to 2005, John was married to Rebecca Romijn, who's best known from both X-Men and X-Men: The Last Stand. But let's not forget her most seductive and awesome role in Femme Fatale in the early 2000s. Rebecca is also a former Victoria's Secret model, and you guys could imagine how pretty she is. And, of course, her relationship with John was everyone's favorite back in the day.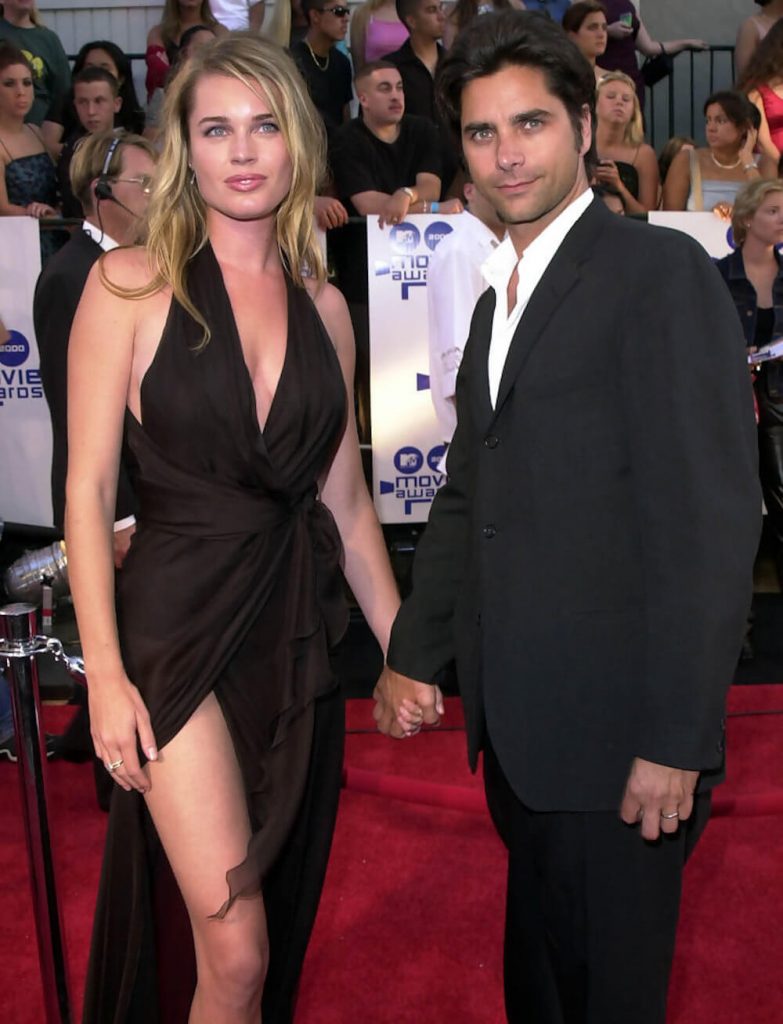 Rebecca and John met for the first time at the VS Fashion Show. John had his eye on her since the first time he saw her strutting down the runway. It seems like everybody's dream to date their crush, especially if she's a worldwide model; John just happened to make his dream come into reality.
They also had their very special moment; when John proposed to her after three years of dating, it became the headline in every media because John did that while naked. Yep, you guys read that right. It happened on Christmas Eve 1997.
The couple held a not-so-private wedding at the Beverly Hills Hotel and invited some famous names like Tyra Banks, Heidi Klum, Mary-Kate, and Rob Schneider. Unlike many of their fellow celebrities who long for anonymity for their wedding ceremony, John and Rebecca didn't mind some paparazzi here and there.
They were together for seven years; it was pretty long, considering the constant public scrutiny and gossip that followed them. However, John and Rebecca admitted it was very difficult to maintain their marriage.
"John's VERY conservative, and honestly, I'm better with the tabloid rumors than he is. He gets really upset. He balances me out," the Femme Fatale actress spoke to The Things.
Their marriage also became a huge turning point for Rebecca. Right after she married John, she decided to pursue her career in acting, just like her husband. In her interview, she opened up that John's endless support gave her the courage and strength to keep going.
Unfortunately, their perfect marriage had to come to an end due to "irreconcilable differences." The couple also denied all the rumors surrounding their divorce, and they admitted that the decision was mutual.
John and All of His Brief Relationships Before Meeting Rebecca Romijn
We mentioned earlier that John Stamos had a lot of short relationships and had quite a reputation as a playboy. That golden time happened before he settled down with Rebecca Romijn. From the early 80s to the late 90s, John had his charm, and he was adored by LOTS of women.
John changed his relationship every once in a year, so it means he had dated ten women in a period of ten years. The names are Emma Samms, Demi Moore, Julie Ronnie, Teri Copley, Vanity, Chelsea Noble, Marlee Matlin, Paula Abdul, and Julie Anderson. I'm pretty sure you guys recognized most of the names because they were very well-known in the late 90s.
John talked about some of his old brief relationships in his interviews. Even though it was nearly forty years later, he still remembered his time with some of them, and he said he's been cherishing all those moments. He also added that he's still friends with most of them even now.