Who Is Jes Macallan Husband? Her Married Life & Relationships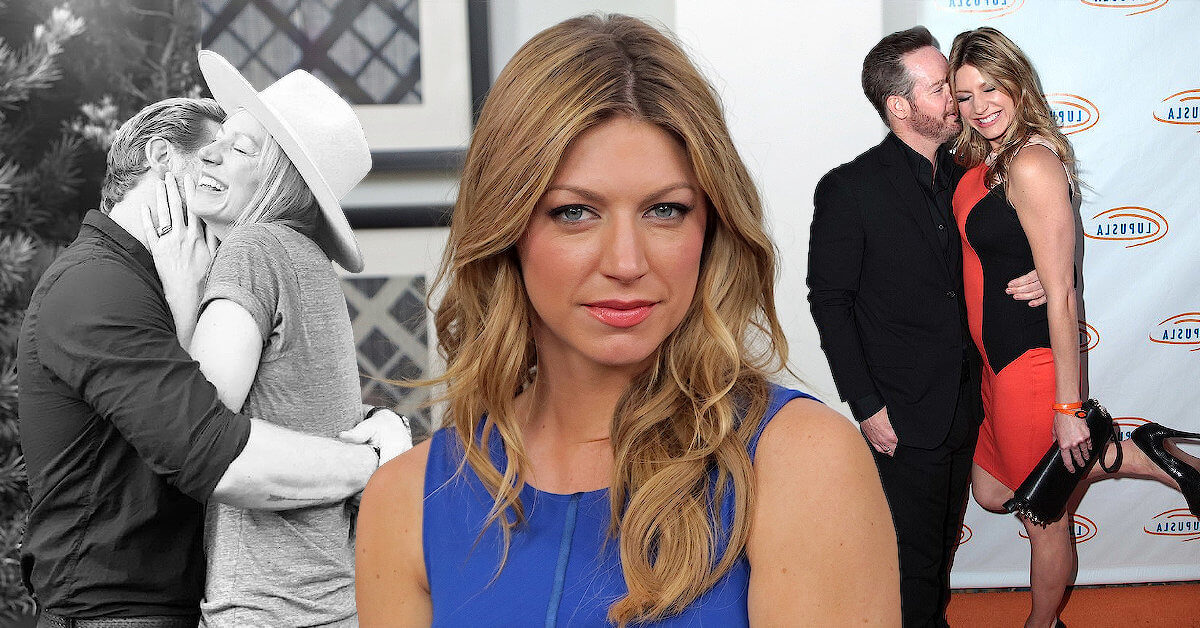 Jes Macallan is an American actress that played Josslyn Carver in four seasons of the ABC drama series Mistresses and Ava Sharpe in Legends of Tomorrow. She also appeared as a guest in Femme Fatales and Grey's Anatomy. She's done all of that in one year, from 2011 to 2012.
Apart from her career in various TV shows and movies, we hardly hear anything else about her. However, we'll share with you guys all of Jes Macallan's relationship stories. Does she currently have a boyfriend or even a husband?
Jes Macallan Postponed Her Honeymoon with Husband Jason Gray-Stanford
Jes Macallan was once married to Jason Gray-Stanford, a Canadian actor best known for his role in the TV Series Monk. They both married from March 2012 to June 2017.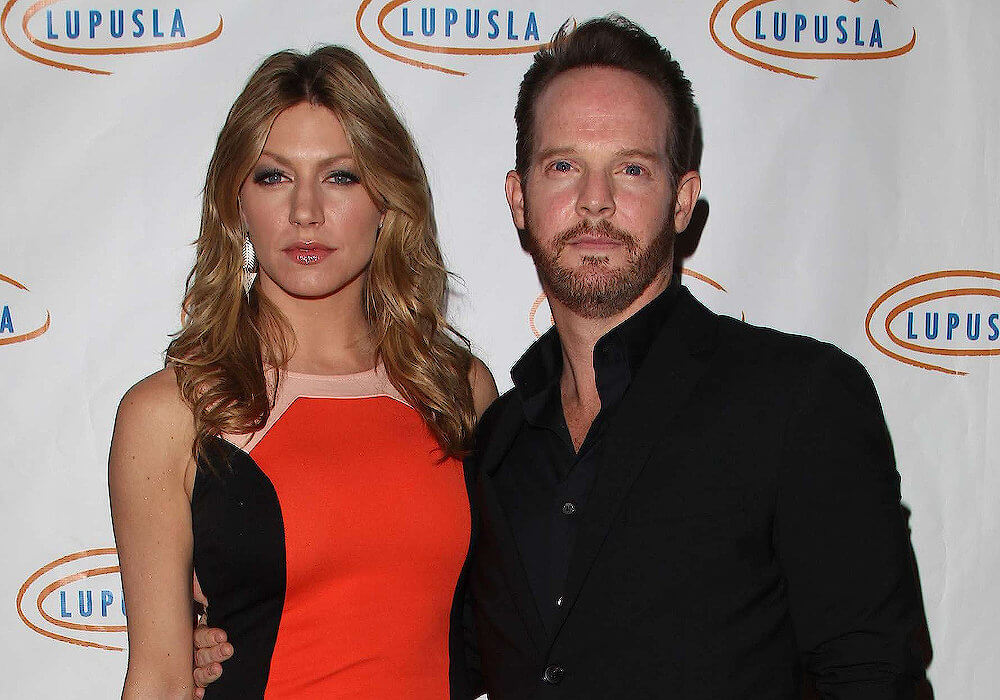 During their marriage, Jes and Jason once work together in Mistresses. However, Jason became a guest star for two episodes only, though they never appeared in the same episode together.
However, their married life is not always smooth. Jes Macallan is known as someone who's ambitious and puts her career first. Some media even describe her as "not a hopeless romantic."
She even delayed her honeymoon with Jason because she had to shoot for Mistresses.
"I got married two days before we filmed the pilot. It was insanity, it was hysterical". She expressed her disappointment in her interview with NZ Herald.
"I told my husband, 'So, we got married, and I've had sex with, like, seven people within the past week, so I'm the worst wife ever," she added and then laugh to herself.
"The honeymoon was the show for me, and my character (in Mistresses) got to have sex with everyone." She played Josslyn Carver, a sexually free woman who seems to have sex with every guy she met. However, Jes admitted that she really enjoys playing Josslyn's character and fell in love immediately with her since the first time she read the script.
Other than that, there are also a lot of differences and uneasy arguments happening between them. So that also become the main reason for their divorce, some media stated.
Jes Macallan Filed for Divorce and Got Back to Her Old Lover?
Jes Macallan was the one who eventually filed for divorce in 2017. That's so sad because they've been married for five years. They don't have any children and seemed like they never plan to. Jes also asked for spousal support from Jason.
The reason for their breakup also sparked controversy. Though the couple said that "irreconcilable differences" were the main reason, some media have different theories.
Citing to a reliable source, Jes was divorcing her husband because she "has agreed to beard for her boyfriend." Of course, since Jes Macallan's ex-boyfriend, Jeremy Renner was rumored to be gay, so he uses her to cover up the issue. Woah, we didn't see this coming, did we?!
This source also stated that he (Jeremy Renner) needs to firm up his relationship status to the world – so the world will believe that he is straight – and Jes Macallan has agreed to do it, even agreed to split with Jason Gray-Stanford eventually.
That is pretty messed-up (if that's the truth). However, Jes never address this issue in her interviews, and Jeremy kept denying the gay rumor. Some people don't believe in this. The rumor fizzled out quickly in 2017 after Jes and Jason officially divorced. Jes didn't seem to get back with Jeremy Renner either.
Breaking Up with Four Years Boyfriend Jeremy Renner
So, this is the "ex-boyfriend" we've been talking about; the guy who played Hawkeye in The Avengers and Thor. Yep, he is Jeremy Renner!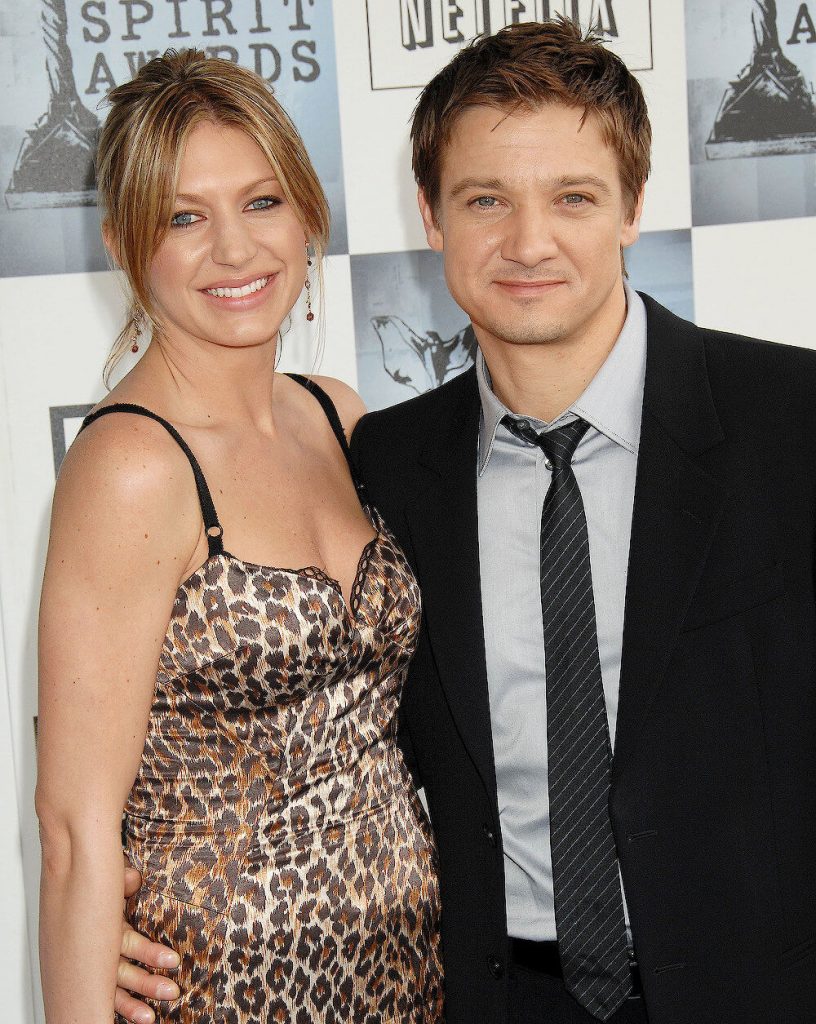 He has a reputation of being super secretive about his love life and most of the time doesn't even share who he is dating with, let alone the detail of his relationship. Finally, however, the media got some information about his relationship with Jes Macallan.
Jeremy and Jes dated from 2005 to 2009. Four years is a very long time to be together, indeed. They met for the first time when Jes Macallan was still 23 years old, and she was working at a film festival in Florida.
That happened even before Jes decided to pursue her career in the movie industry. Jeremy, on the other hand, has been working as an actor for years.
Jes' decision to become an actress became part of why they decided to go their separate ways. Surprisingly, Jeremy was the one who gave out that information. He's not that mysterious, is he?
"That was part of the issue; I was going through The Hurt Locker campaign, and she's like, 'Where do I get headshots?'" Jeremy told that still with The Hollywood Reporter in 2012.
So, let's make this clear. Jeremy and Jes split because Jes wanted more attention from the media? And their relationship seems fine until Jes decided to pursue her career in Hollywood. Then, well, great things need great sacrifices, indeed.
Nevertheless, Jes Macallan didn't give any response to Jeremy's revelations. In fact, Jes' career was at its peak from 2011 to 2012. Did she film a lot of movies and TV series: Femme Fatales, Mistresses, Grey's Anatomy, Shameless, Justified, The Protector, and NCIS: Los Angeles all in one year? She puts a lot of effort into her career! Who has time for dating, right?!
Rekindle with Jeremy Renner After the Divorce, Though He Is Gay? 
Their stories didn't stop after they no longer together. As we mentioned earlier, there is also a rumor that Jes wanted to get divorced from her husband for Jeremy Renner and being his "beard."
First of all, Jeremy Renner explicitly confirmed that he's not gay.
Though he isn't a big fan of sharing his personal life with the public, he finally responded to the gay rumor. At first, he said that he didn't take those rumors seriously, and he refused to give any comments about that. But it got out of control.
"As a general rule, I don't respond to questions about my personal life. I don't care, ultimately, if that's what people want to think, read and care about. So f**king say whatever the hell you want about me." He boldly said that in 2015 with Playboy, he changed his mind because people kept bothering him and asking about his sexuality.
He eventually denied the rumor and then said that he is 100% straight. He clearly gets irritated so much and expresses it to the media. He looked really pissed when he made that statement.
"I want my personal life to be personal, and it (the gay rumor) is not f**king true." He also added, "And I don't care if you're talking about things that are true. You're still talking about my personal life." Wow, it sounds like Jeremy had enough with all of the questions. We can't imagine his response about the rumor of her getting back with Jes Macallan.
Well, with this statement coming from Jeremy Renner, it means he and Jes Macallan didn't get back together, let alone the "beard" rumor.
However, it's so surprising that Jes Macallan never really confirmed nor deny all of these rumors. Well, it's normal for celebrities to keep their personal lives away from the media. Still, Jes Macallan takes it to a whole another level.
Jes Macallan is Engaged to Nicholas Bishop
Nicholas Bishop, or more familiar with Nic Bishop, is an Australian actor. He appeared in the soap opera Home and Away from 2004 to 2007 and in the ABC drama Body of Proof. He was also cast as a guest star in Legends of Tomorrow for season six.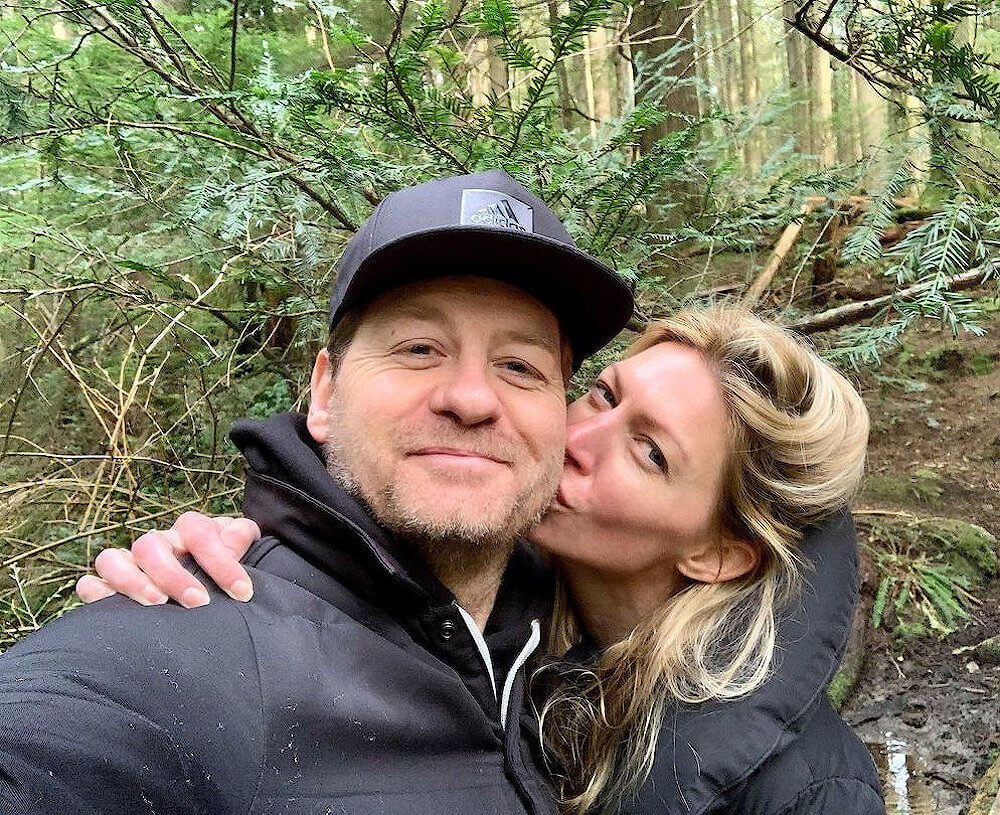 Jes Macallan is currently engaged with Nicholas Bishop. The former couple proudly post their moments together on Instagram, in which they announced their engagement news recently.
She dated Nic way before she was with Jeremy, and it was far before Jes became an actress. That must be interesting to know how they met for the first time, though.
They met again years after they broke up on the set of Legends of Tomorrow in 2017. The rumor sparked that they began dating again. She was in the middle of the divorce from husband, Jason Gray-Stanford.
This couple did a great job in keeping their affair under the radar.