Who is Hannah Einbinder Partner? Is She Dating Anyone?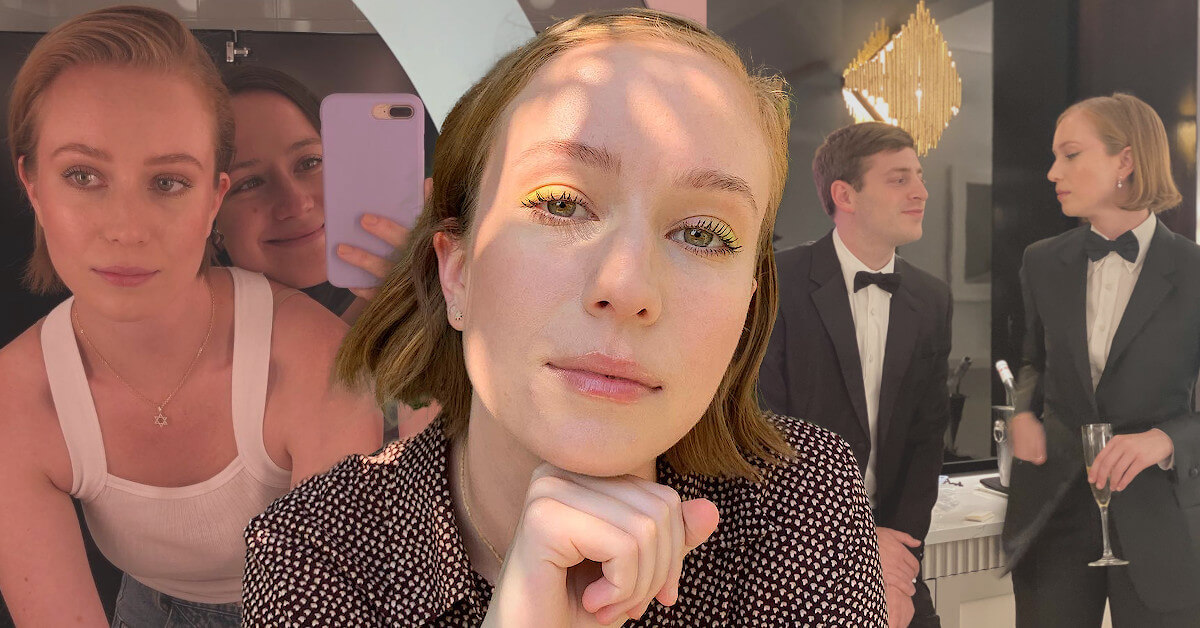 As an up-and-coming comedian and actress, Hannah Einbinder seems to have a promising start! Thanks to the comedy series Hacks, Hannah was consecutively nominated for an Emmy in 2021 and 2022. She was also nominated for a Golden Globe in 2022.
Hannah Einbinder identifies as a bisexual and portrays a bisexual character in Hacks, so it's understandable for fans to wonder about her current partner.!
Inside Hannah Einbinder and Alex Edelman's Relationship
As castmates in Hacks, Hannah Einbinder and Alex Edelman hit it off very well upon their first meeting on set. Many insiders stated that the one thing that joined them together was their "love for comedy and entertainment industry."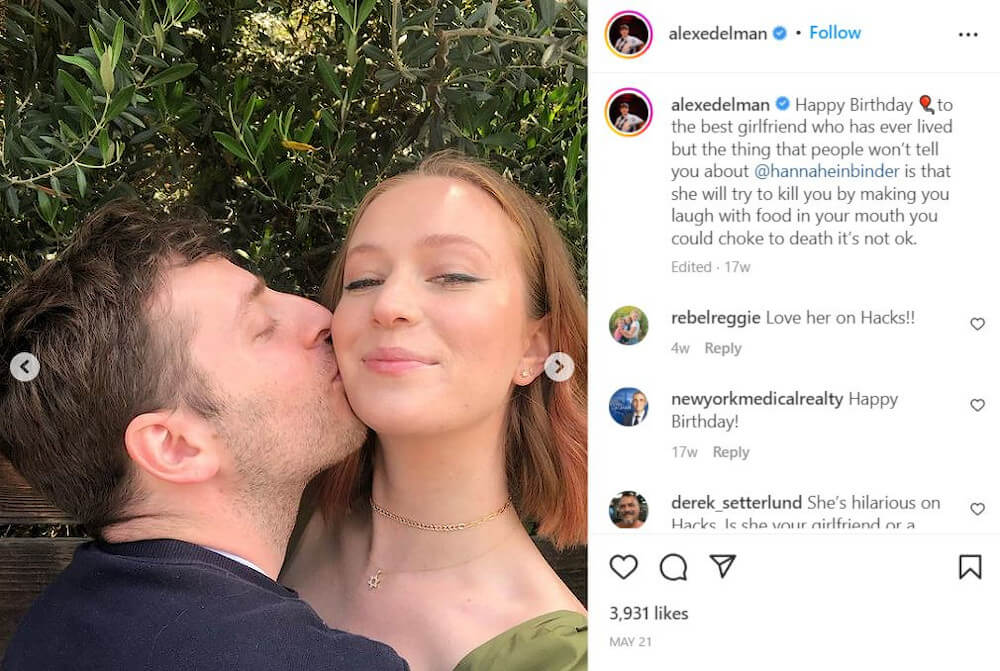 It's unknown how long the pair have been dating, but fans assume they have been going out for quite some time. They frequently wish each other a happy birthday. On one occasion, Alex even claimed Hannah to be "the best girlfriend" who can make people "laugh with mouths full of food and choke to death."
Hannah and Alex are also not shy to display their romance in front of the cameras, with them attending plenty of red carpet events together. For example, they participated in the Emmy ceremony in 2021 hand in hand.
While Hannah is relatively quiet about her relationship with fellow stand-up comic, Alex once mentioned in an interview with Theatermania that he fell for her "sharpness of mind."
Furthermore, in an interview with the New York Times, where Alex gave a tour of his Upper East Side home, he also revealed that he rents a one-bedroom apartment in Los Angeles. He mainly uses the condo when he flies to Los Angeles "for work and to visit his girlfriend," Hannah Einbinder.
Well, Hannah Einbinder and Alex Edelman seem to be that fun and happy couple!
Is Hannah Einbinder Dating Ellie Nelson?
While several publications dubbed Alex Edelman as Hannah Einbinder's partner, several others have another name to cite; Ellie Nelson.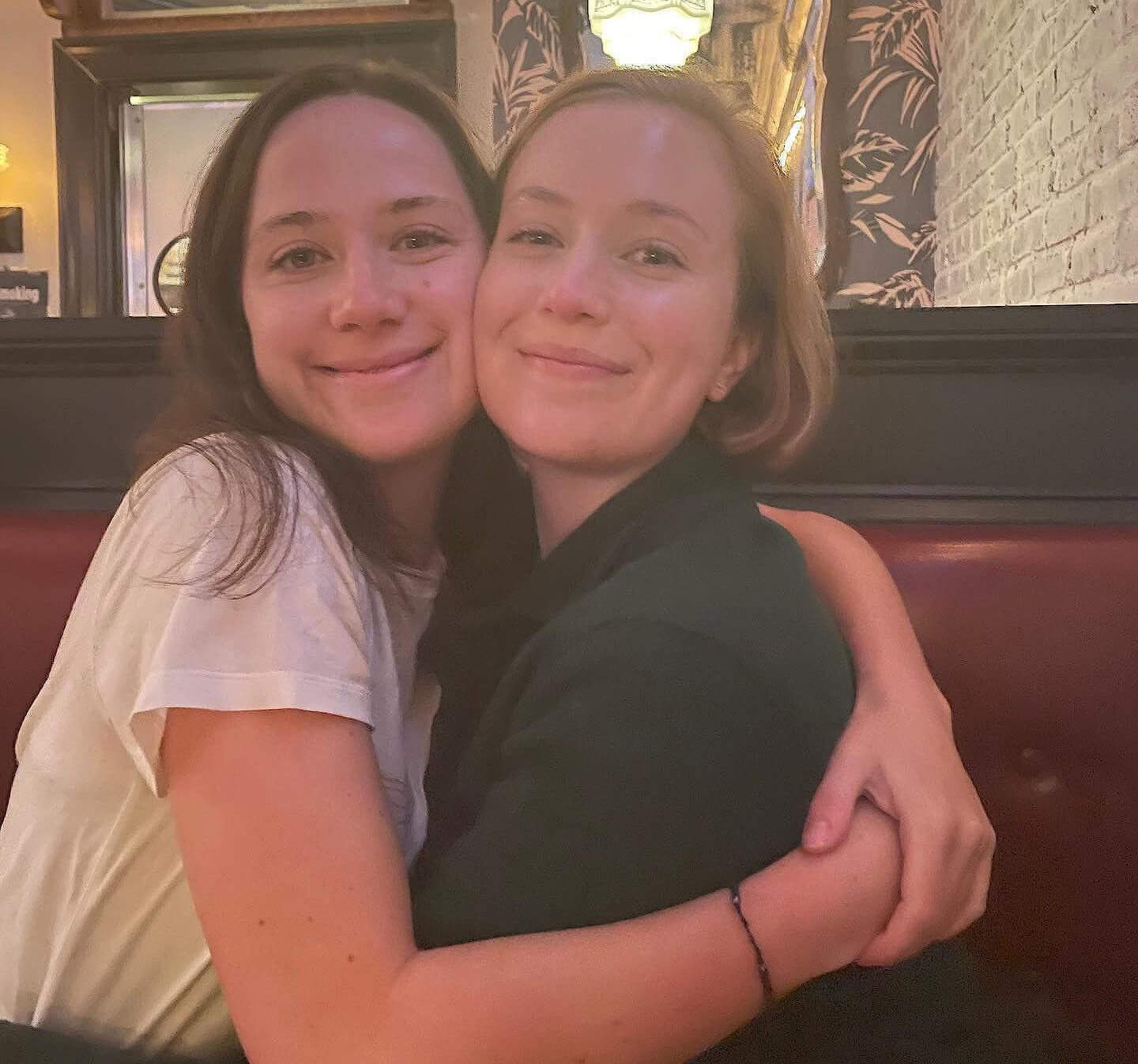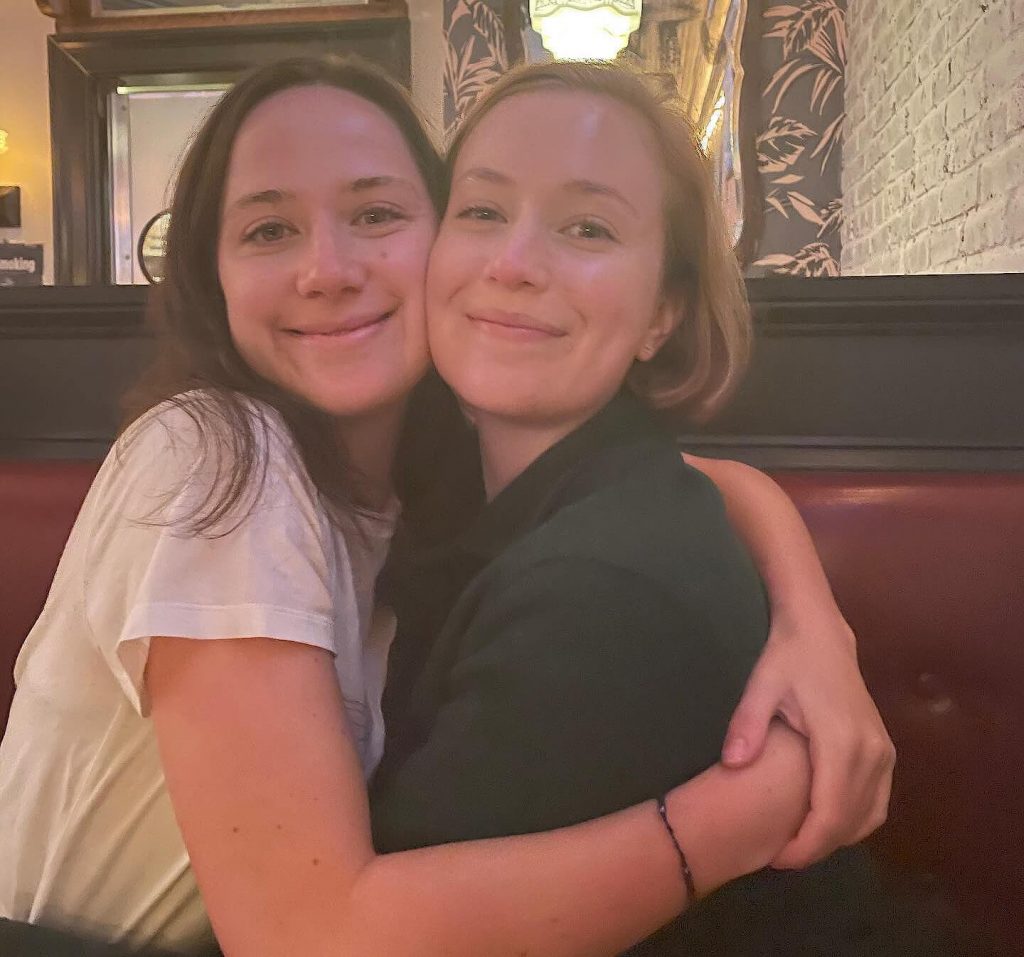 Yep, Hannah has been seen posting several pictures with Ellie, although none of them seems to be super intimate.
Unfortunately, not many things are known about Hannah's rumored other partner.
However, in every picture Hannah posted that contained Ellie, many fans began to argue whether the lady was just a sister or best friend or she was a real partner of Hannah Einbinder! Some even testified that Hannah and Ellie have been dating for a long time!
Well, this sure is tricky, considering if it's true, then their relationship overlaps with Hannah and Alex's relationship!
While Hannah has been very spoken about her sexual preference, she remains tight-lipped on the romantic aspects of her personal life. She has never confirmed which one is her partner or whether Ellie Nelson is more than just a friend.
With the increasing popularity and public interest, hopefully, Hannah Einbinder will provide some answers soon!