Who is Doja Cat Boyfriend? All About Her Career & Love Affairs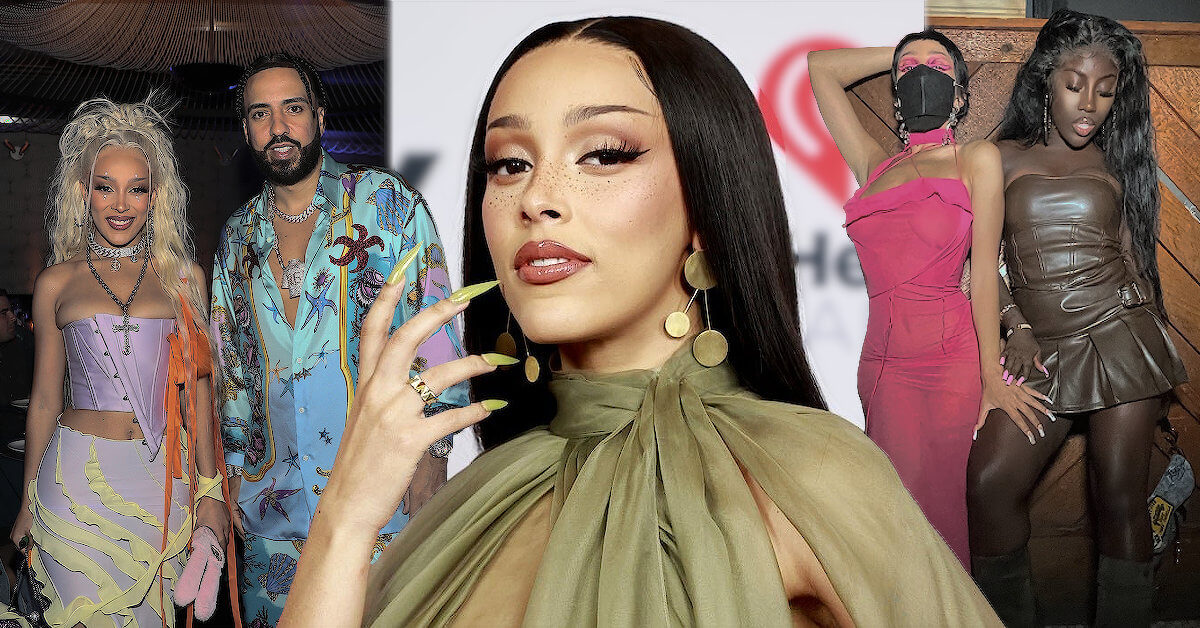 Does "Amala Ratna Zandile Dlamini" rings a bell?
Probably only a few people recognized the name. However, if we say "Doja Cat," it's inevitable that almost no one doesn't know her.
Doja was born in Los Angeles, California, to a Jewish-American painter mother and a South African actor, composer, and producer father. Being the child of artistic parents, Doja began her musical career in 2012, when she's only 17 years old.
She taught herself how to sing, rap, and make music with the GarageBand to upload to SoundCloud.
Doja Cat with Girlfriend Bree Runway
Doja Cat has, indeed, stated that she's not picky on her sexual partner, as she once said on her Instagram live that she "like both."
Despite the confession, fans have yet to find a past lover of hers who happens to be a woman. This time, however, she might be ready to go public.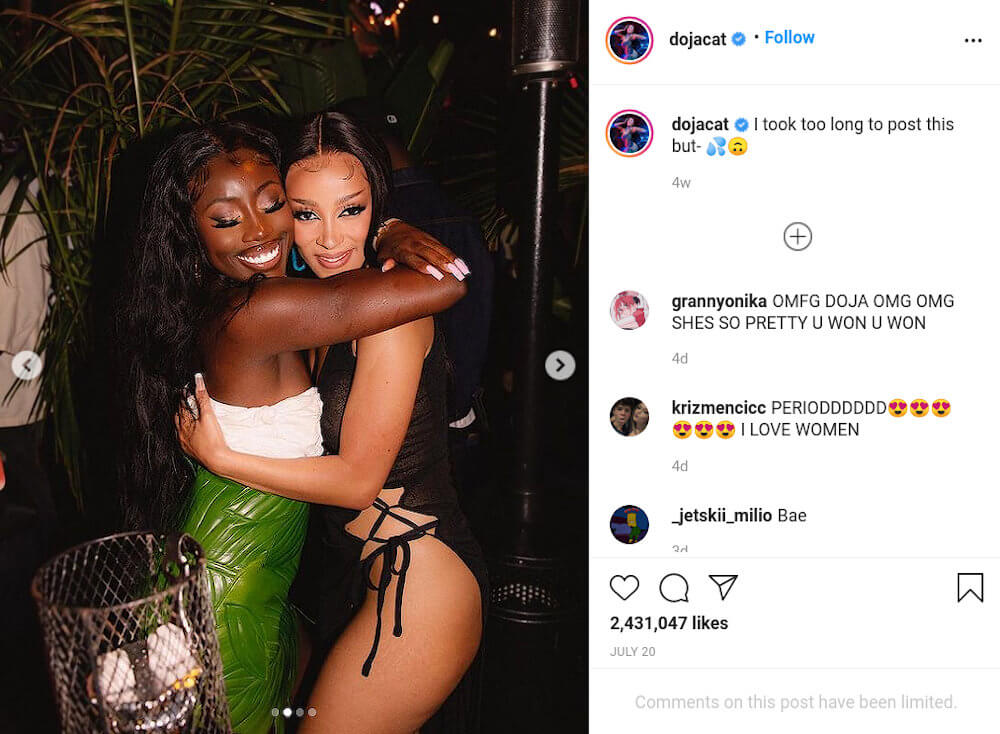 In July 2021, both Doja and Bree posted a series of pictures of them at a party thrown by Winnie Harlow. Doja captioned the images with "I took too long to post this but-"while Bree got flirty with the caption, "you know I'm crazy about my WOMANNNN! Love youuuuu @dojacat best night everrrr", completed with a ring emoji and five hearts.
Not only that, but Bree also posted pictures of Doja on her Twitter and Instagram, claiming Doja as "my hot date." Doja then responded to the post by tweeting her account and two photos of Bree, with the caption "I have a girlfriend, and I'm going public."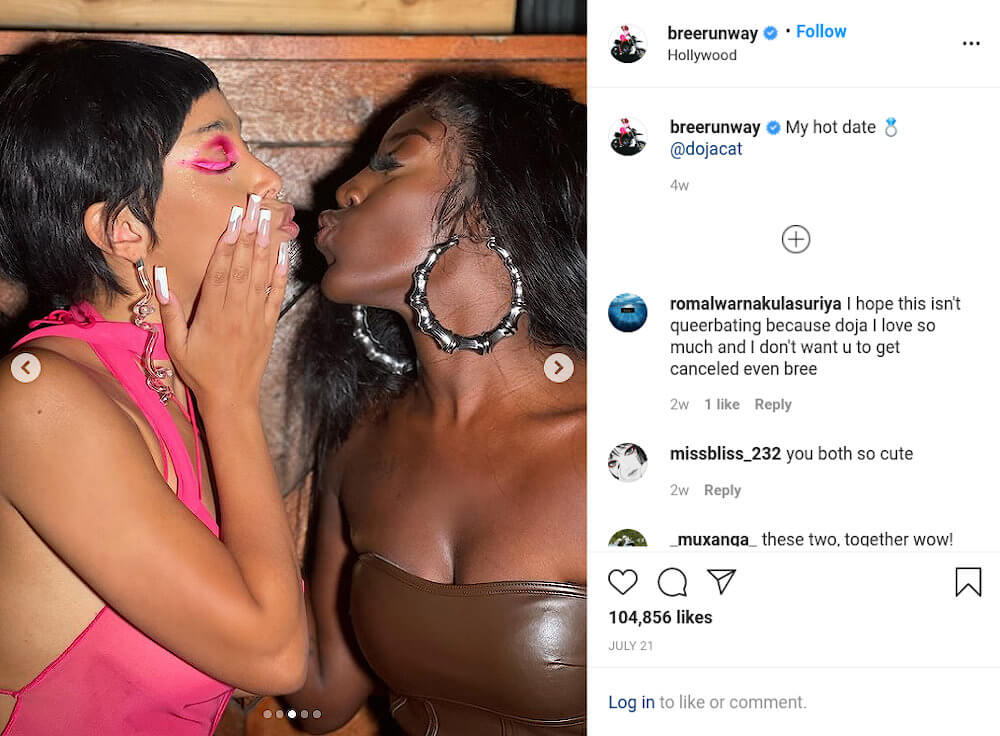 Welp! Could this be another couple that we are expecting?!
Despite a series of flirty poses (and captions), both sides haven't explicitly confirmed whether they're dating for real or the posts are just a bunch of shout-out and appreciation posts for each other.
Nevertheless, well wishes to Doja and Bree!
On Dating Rumors with French Montana
Since we're talking about Hollywood and its star-studded population, it's become such a routine that when two artists are seen together, be it taking a stroll, grabbing a bite, or sharing their photos or videos on social media, romance rumors begin to fire up.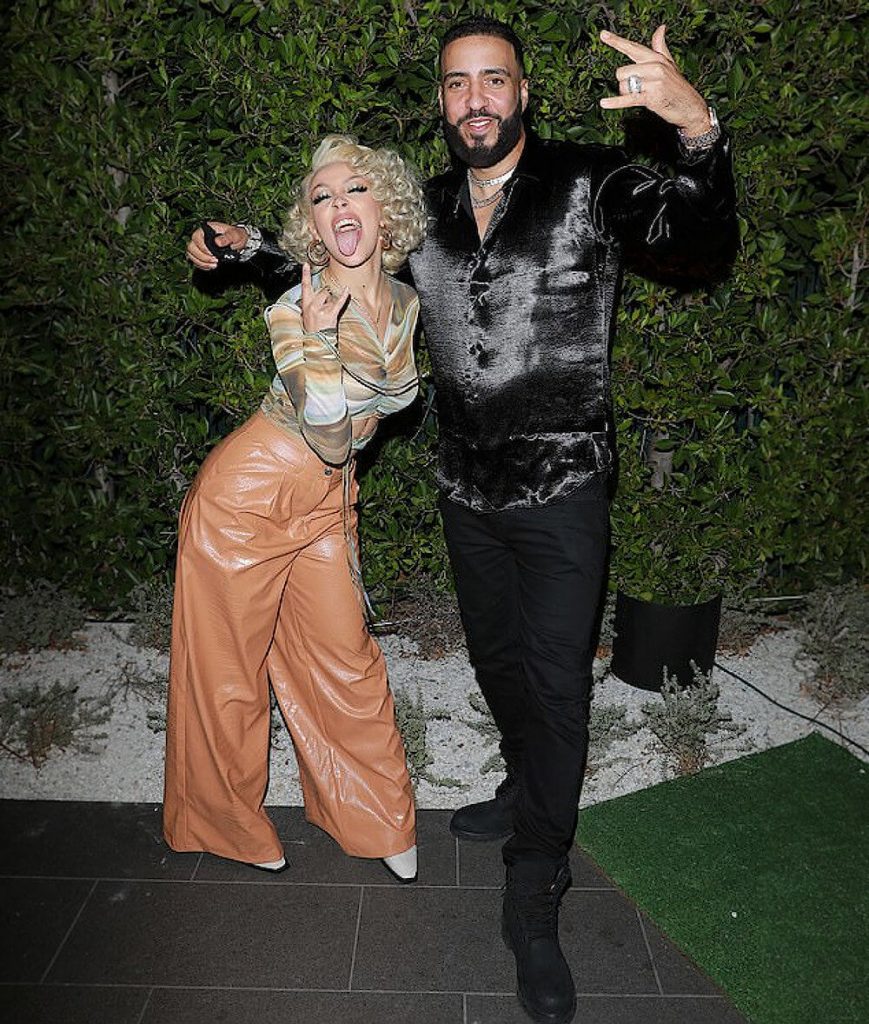 This rule doesn't spare Doja and Moroccan-American rapper French Montana.
A romance rumor began to flare after a video showing them enjoying some time with several friends on a yacht surfaced. Despite the tiniest bit of flirty touches or anything that hint at them being an item, the rumor still spread.
Unlike the response to several controversies and backlash surrounding her, Doja only took seconds to straighten the records.
"Me and French got a song coming out." She wrote on her Twitter. She also asked fans to calm down and stop spreading the baseless rumor.
Doja Cat and Boyfriend Jawny
Doja dated an American indie pop musician, Jawny, from August 2019 to February 2020. According to The Netline, the pair relationship began to bloom after she saw his music video for Honeypie on YouTube. She then eventually managed to find his Instagram and shot her shot by commenting on his post.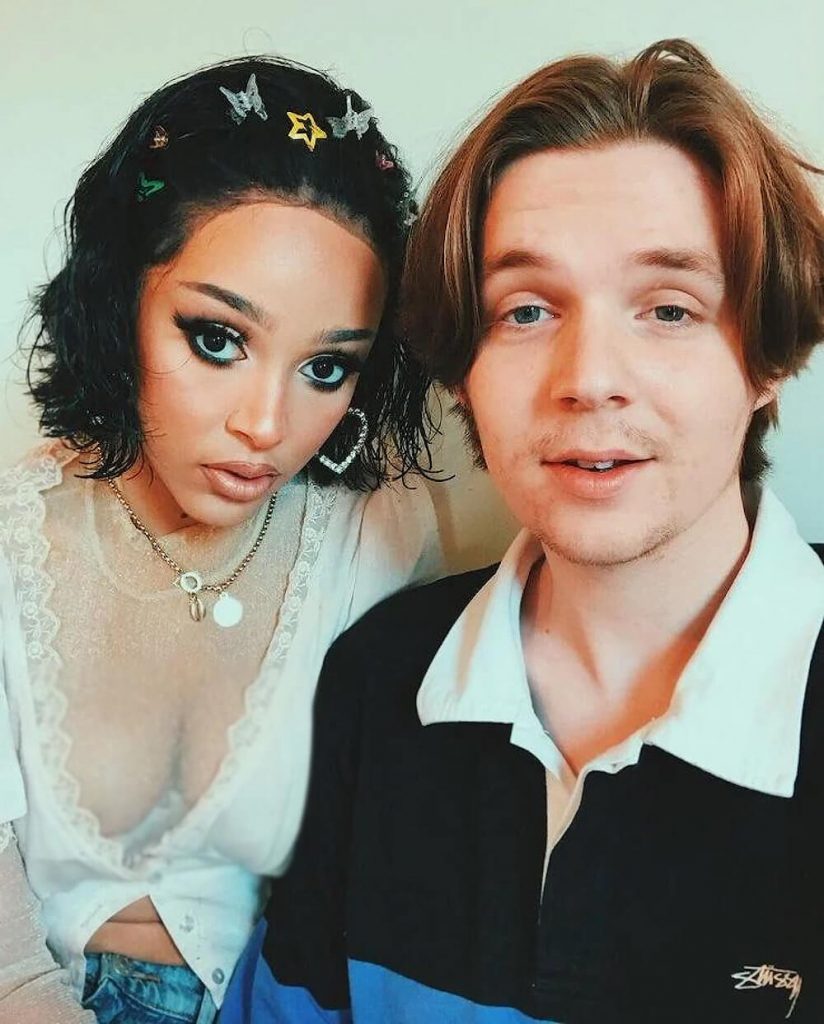 It turned out the attraction went both ways, as Jawny responded by leaving a comment under one of her posts. He even went to the extent of turning on notification alerts to notify him every time Doja posted a photo.
Although they have been leaving comments now and then, the pair revealed that they started talking after Jawny commented that he showed a picture of Doja's to his cousin and "told him that we're together."
Jay also asked Doja to "not make me look like a liar now. He looks up to me."
Pretty smooth, if you ask us!
What seemed to be a fun relationship began to die off, and the pair decided to call it off in February 2020. However, on her Instagram live, Doja explained that the break-up has been amicable.
She said that she "unfollowed my boyfriend and everything is ok. We have been cool."
Doja also stated that no drama led to their decision to break things off. "Just didn't work out," she said so.
The Milkshake Duck of 2018: Doja Cat and Her Back-to-Back Controversies
Doja Cat gained popularity after her SoundCloud single So High caught the attention of American record producer Dr. Luke. He signed her to publishing companies like Kemosabe Records, RCA Records, Prescription Songs, and a temporary partnership with Roc Nation.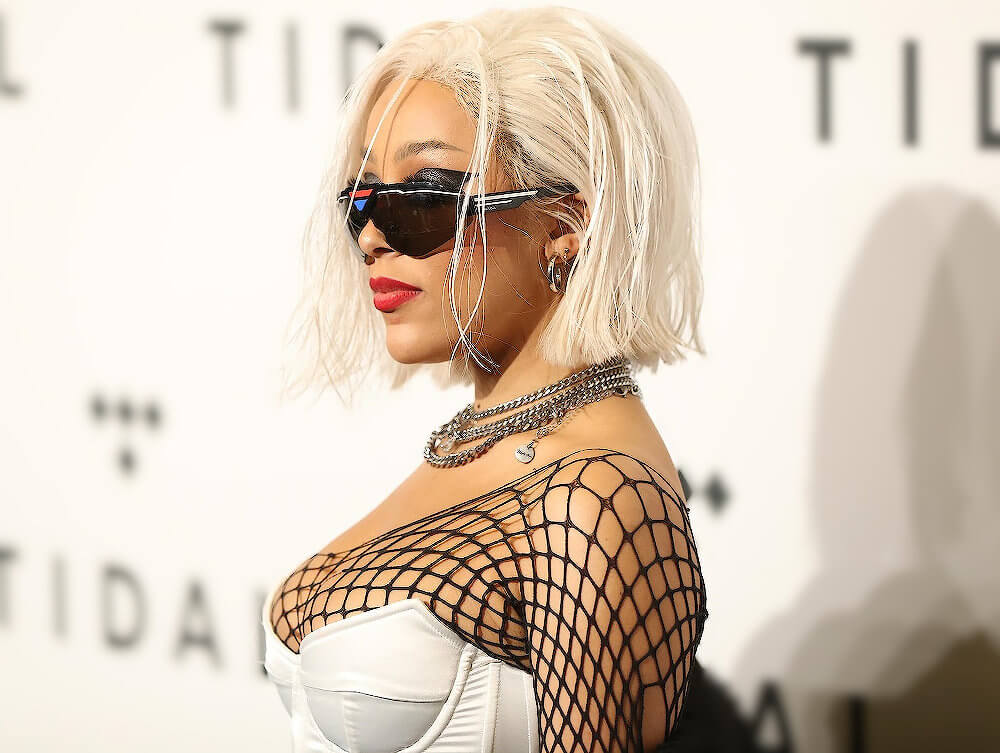 Her debut happened in August 2014, with the release of her debut EP, Purrr!. Her success, however, came five years later, in late 2019, after her single, Candy became a TikTok sensation through the dance challenge.
Her second album, Hot Pink, brought her the much-deserved attention and recognition. Her most-known single was, of course, Say So. The song charted at number five on Billboard Hot 100 and became the most-streamed song of 2020 by a female artist in the United States.
Having a life-changing experience and getting your world turned upside-down in just a flash, Doja Cat became one of the most loved celebs on social media.
Unfortunately, the same channel that got her popularity rise also got her past opened up. In 2018, Doja stirred the social media nation when her Twitter history showed the "f-word" slur usage. Not only that, but she also directed the word to hip hop artists Tyler, the Creator, and Earl Sweatshirt.
Instead of apologizing directly, Doja tried to defend her past behavior. On her Twitter, she said that her past remarks don't necessarily mean that she doesn't deserve support in the present time. She also stated that she'd said the "f-word" "roughly like 15 thousand times in my life."
The reply section was immediately filled with (an even-broader) outrage from many people. She probably realized that not everyone shared the same sentiment with hers on her previous tweets. So she deleted them and tweeted an apology.
"I've used horrible derogatory and hateful words towards people out of ignorance. I want you guys to know that you're exceptional, and I hold you dearly to my heart," she wrote in her Note app apology.
Doja also apologized for "anyone I've offended or hurt deeply" and closing the apology with the assurance that "you all are worth love and support."
This controversy resulted in her being declares as The Milkshake Duck of 2018 by the British music, film, and culture website NME.
And now we must've thought that she has learned her lesson. But, the truth is, she's still a long way from there.
Doja and several other celebrities received massive backlash from attending Kendall Jenner's birthday-slash-Halloween party mid-pandemic on October 2020. The party itself was held on Harriet's rooftop, West Hollywood, with approximately 100 people in attendance.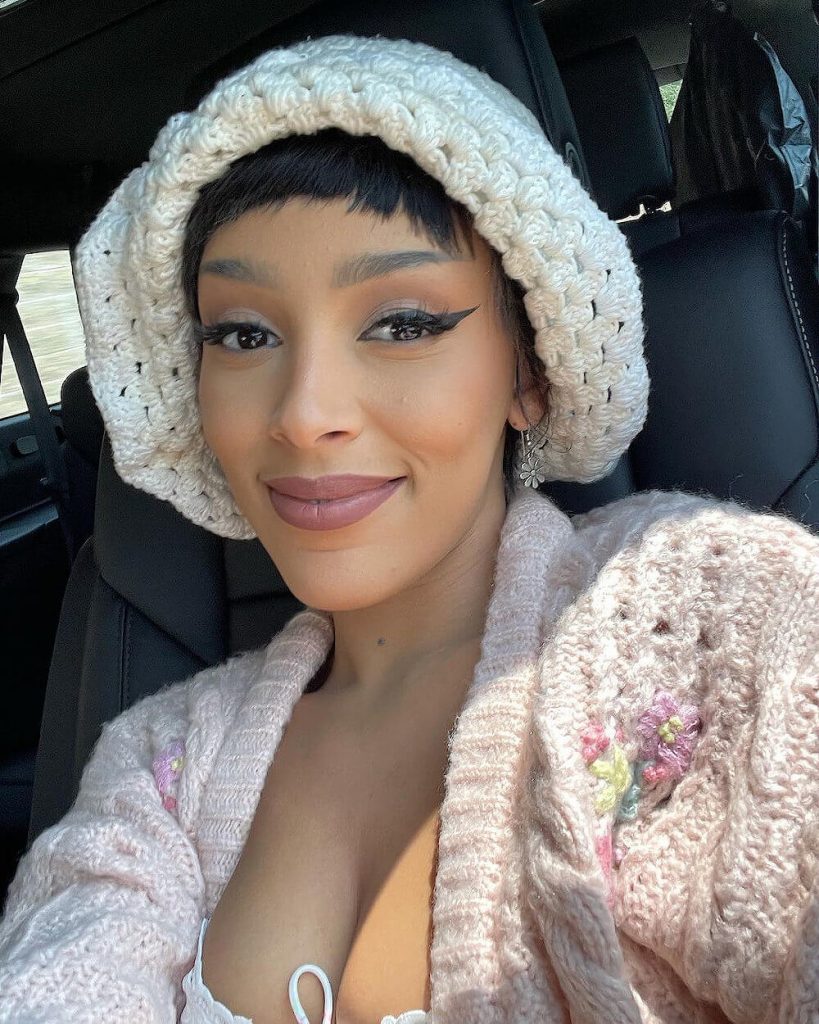 Imagine it, 100 people don't live together, travel a lot, and now gathered together in the height of pandemic? Not pretty at all.
Another criticism was received by Doja Cat less than a month later, after the guitar solo in her live performance of Say So at the MTV Europe Music Awards was identical to Australian guitarist, Plini's in his 2016 song, Handmade Cities.
Worse, it seemed like Plini was also taken by surprise as he tweeted, "someone tells @DojaCat that if she digs the arrangement of this 2:50 onwards, then she would love my song "handmade cities." He also attached the link to Doja's performance.
However, it seems like Doja had gotten the lesson to apologize directly and immediately because Plini himself updated his fans a month later that Doja sent him a bunch of voice messages in his DMs, where she "saying sorry and that she wished she'd known about all of this and wished they could have credited me properly, and also praising my song and thanking me for being nice about it."