Tyler, the Creator is Openly Gay: Who Is His Boyfriend?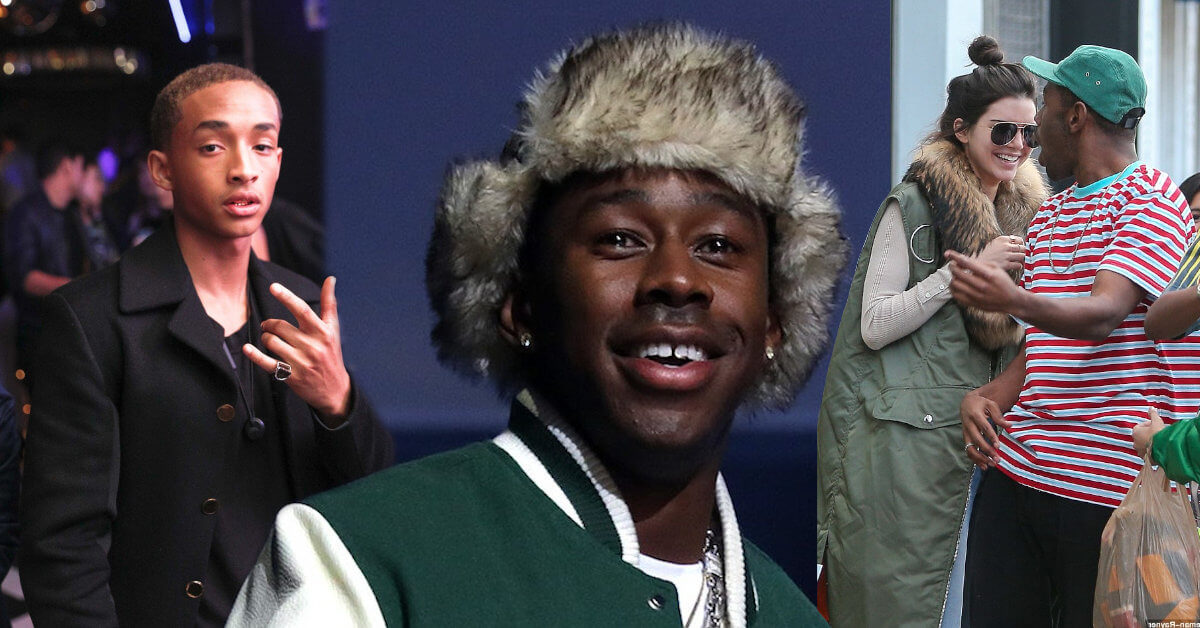 There are many rappers in the music industry nowadays, but just a few have an exciting and interesting life story. One of them is Tyler, the Creator. If you're familiar with the hip-hop group Odd Future, then you might already hear a little bit about Tyler.
Tyler Gregory Okonma, with his stage name Tyler, the Creator, is a rapper, musician, songwriter, record producer, AND actor. Born in raised in California, he discovered his passion for music at the age of seven.
This article has many exciting stories about Tyler, from his sexuality to his love life!
Coming Out as Gay: Tyler, the Creator Was Hoping People Took Him More Seriously
We'll start with Tyler's sexuality. It is publicly known (and Tyler's quite proud about it) that he is gay. He came out a long time ago and even expressed his view and experience about his sexuality in many of his songs. One of them is from the song I Ain't Got Time. The lyric goes:
"I've been kissing white boys since 2004".
Nevertheless, people were confused whether the lyric expresses Tyler's authentic self or just another expression that he made in a song. Tyler has a reputation for using gay slurs in his songs and some of his lyrics that are considered inappropriate. Tyler's songs were even banned in some countries like Australia, New Zealand, and the UK.
His most controversial work is from his first solo album, Goblin, in which there were 213 times in total that he used to word "fa**ot". That led him to be banned in those three countries eventually, and he was seen as not friendly to the LGBTQ community.
Though Tyler confirmed that he was gay a long time ago, he felt like people didn't care about that. He thought that many people (and even some of his fans) didn't take his lyrics seriously because he was so used to expressing things that sparked controversy and mostly are unconventional.
It's not the only Time that he mentioned his "coming out" experience. He also wrote on his Twitter account (with all using caps lock), "I TRIED TO COME OUT THE DAMN CLOSET LIKE FOUR DAYS AGO AND NO ONE CARED HAHAHAHAH." The tweet got 47.5 thousand like and 441 replies.
However, the truth might be different from what Tyler thought. He was brave to express his sexuality explicitly means a lot as support for the LGBTQ community.
Jade Parker, a Deputy Editor at Chattr, a Millennial news site, has spoken about Tyler's coming out as gay:
"Tyler, the Creator's recent support of the queer community is commendable considering his background" And also, she added, "Maybe now with Tyler's support, those hip hop fans will become more open-minded. Only time will tell if the positive actions Tyler makes can outweigh the negative actions of his past".
He also openly encourages people – by showing his support to Frank Ocean – to be brave and proud of who you are. He tweeted his support for Frank Ocean in 2012:
"My big brother finally f**king did that. Proud of that n***a cause I know that s**t is difficult or whatever".
What Tyler has done is so cool!
Following the news about Tyler's sexuality, he was rumored dating his best friend, Jayden Smith. This is getting more and more interesting!
Doing Collaborations with Jayden Smith, but That Wasn't What People Were Interested In
Jaden Smith, whom we know as Will Smith's son, is pretty famous for following his dad's career as an actor and musician, too. Other than Jaden's news about him being vegan to save the environment (but end up affecting his overall health), he's also known for his rumor about dating Kylie Jenner and, surprisingly, Tyler, the Creator.
Wait, when did Jaden come out as gay? Hmm, we are dying to know more about the whole story between Jaden Smith and Tyler, the Creator.
First of all, they've been close friends since 2013 and also had collaborated on two songs together. We can see their work together in Tyler's song Pothole from his album FLOWER BOY: a released conversation in 2017. In Pothole, Tyler also opened up about his sexuality.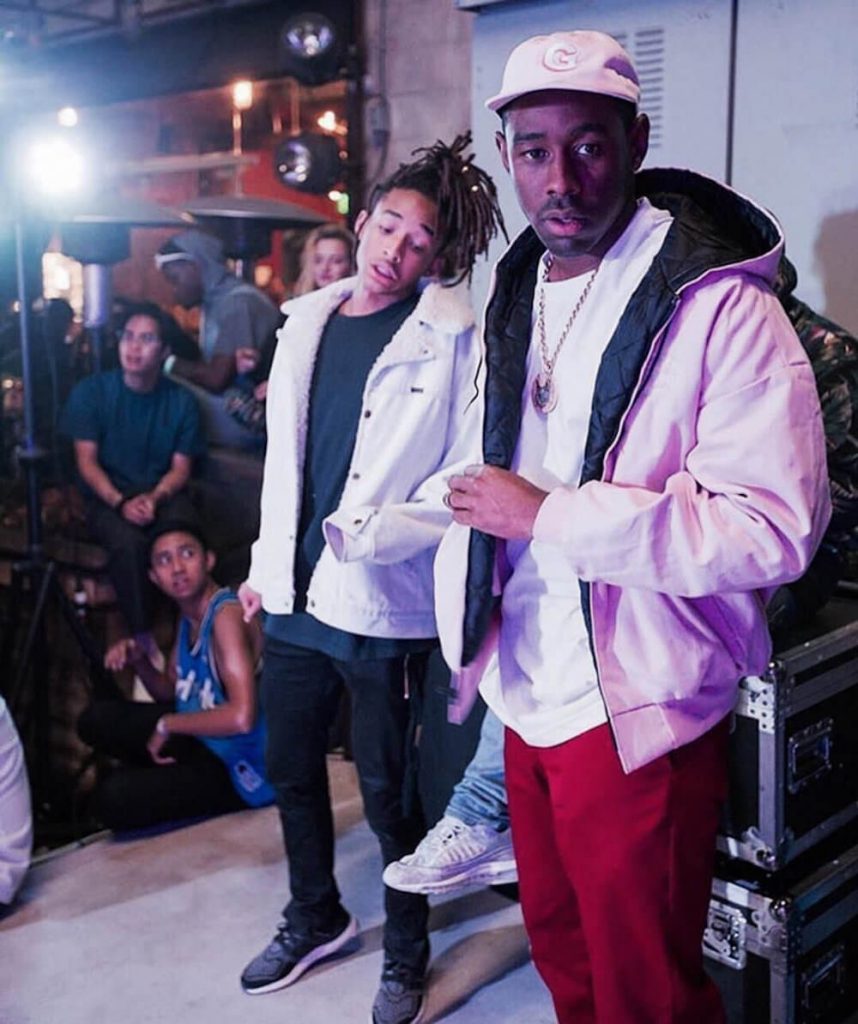 However, for you guys who might wonder whether he was talking about his relationship with Jaden in Pothole, no, he wasn't. He stated that the song was about his mother and what she had told him in his earlier life.
"She told me 'some people just are not as loyal or close to you as you think.' Sometimes moms know best, and I had to find out on my own." Answered Tyler in one of his interviews when he was talking about the song's inspiration.
Another piece of their collaboration is through Jaden's song Noize from Jaden's album Erys. And Jaden Smith was thrilled to collaborate with Tyler, he admitted in his interview.
Though their works are excellent and such a piece of art, it wasn't their collaboration that caught people's attention. It was the moment when Jaden purposely called Tyler "my boyfriend" in 2018!
Jaden Smith is More Open than Tyler about Relationship: "Tyler, the Creator Is My Boyfriend"
It seems like Jaden Smith was more opened about expressing his true feelings. Because all of the buzzes about Jaden and Tyler's relationship were all coming from Jaden's statements or tweets. Here are some comments that Jayden made regarding what he feels about his relationship with Tyler:
"And I want to tell you guys something. Tyler doesn't want to say, but Tyler's my mother f**king boyfriend, and he's been my boyfriend my whole f**king life. Tyler, the Creator, is my f**king boyfriend. It's true."
He made that confirmation while promoting his latest project, The Sunset Tapes: A Cool Tape Story, at Apple Music's Beat 1 Radio event last 2018. What a bold and brave statement coming from Jayden! However, Tyler himself didn't want to admit that.
On Twitter, there was someone who uploaded the full video of Jaden saying that at the event. But, we can take a look in there that Tyler shook his head, which means that he denied the statement. Well, so what's the truth? Was it Jayden that was lying, or did Tyler not want people to know?
Not only in his live event, but Jayden also talked about that on Twitter. Not only once, but twice.
He tweeted: "Yup @tylerthecreator, I told everyone you can't deny it now." Tyler didn't reply to that tweet, but he responded to Jayden's tweets after Tyler won Grammy Awards.
"My Boyfriend Just Won a Grammy" is a congratulatory gesture for Tyler, who just won a Grammy for Best Rap Album in 2020. It earned over 350,000 likes and positive comments from both Jayden and Tyler's fans. However, the tweet was deleted. But, before Jayden erased the tweet, Tyler replied that with, "hahaha, you a crazy n*** man." Though the original tweet was deleted, Tyler's comment could still be found on Twitter.
Tyler's response to that is a bit confusing for some people. Well, earlier, we talked about how Tyler wants to be taken seriously regarding his sexuality (after he came out), but why Tyler seem didn't want the public to know about his relationship with Jayden?
That question leads Tyler's fans to believe that their relationship isn't real; Jayden just said that as a joke. Although Jayden said countless times that "he's serious" about what he was saying, Tyler's response didn't convince many people.
Well, we cannot be sure yet about whether or not they were dating in real life, but we can be sure of one thing: they're best friends and have been through a lot of things together! And the rumors about who they were dating is always come and go, but their friendship lasts.
Jaden and Tyler Both Dated Kendal Jenner?
Since Tyler and Jaden are pretty close, they also share the same friends from the same industry. Both Jaden and Tyler were previously linked to Kendal Jenner, and three of them have been attending some parties together.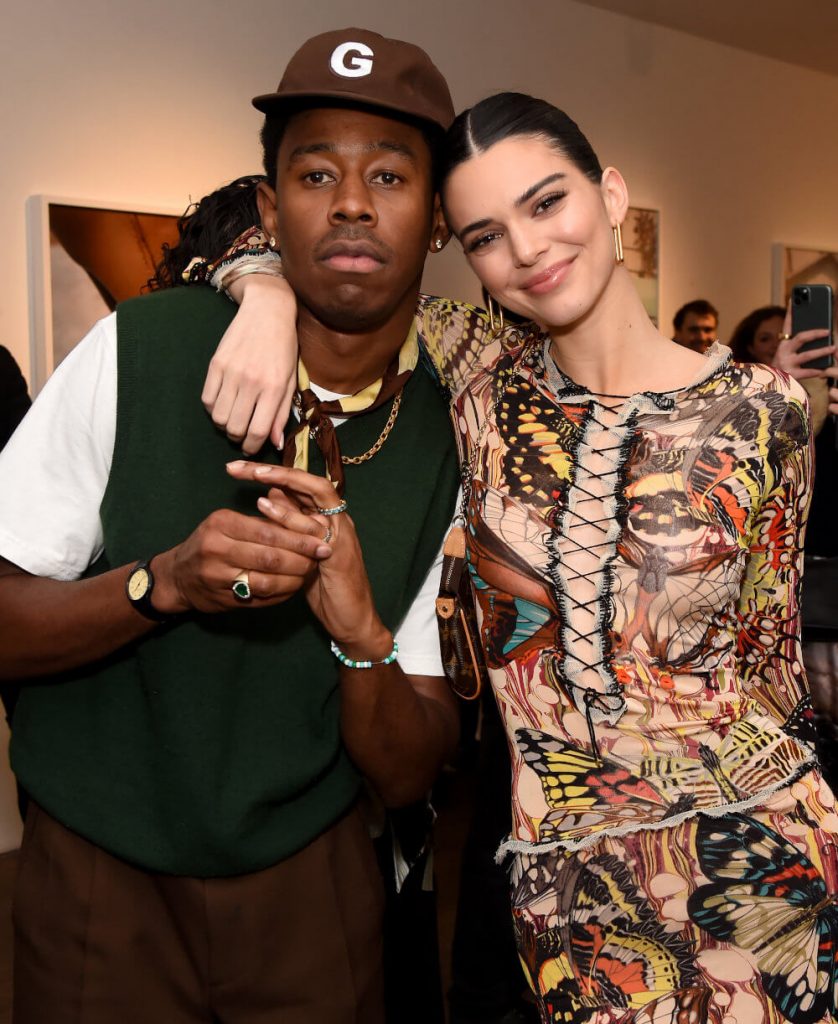 Jayden was rumored to be dating Kendall in 2015 (and both of them deny the rumor). A year later, in 2016, Tyler was also rumored dating Kendall. The buzz started after their picture hanging out together at The Grove in Los Angeles came up in the media.
The two looked pretty happy together and having a good time. In the picture, Kendall was wearing a cute white top, pleated pants, and flats. And Tyler was also wearing a white shirt, paired with green trousers and green shoes. The picture was caught by some lucky paparazzi, but the two seem didn't mind.
This is another thing that sparked some questions. We know that Tyler is gay, and we know that nobody can resist Kendall Jenner's charm. And looking at how close their friends and family relate to each other, well, it all makes sense.
Nevertheless, no official confirmation was made from the two of them. It seems like Tyler didn't want to admit anything other than his sexuality, huh?
Their interactions on Twitter also intensified after the pics leaked. Kendall tweeted in 2016, "@tyler we're dating." But Tyler's reply was pretty hilarious.
"Not possible; we're both gay," Tyler replied to Kendall. LOL. Where's the lie in that, though?
So, it is safe to say that we cannot confirm anything yet whether or not Tyler, the Creator, and Jayden Smith are dating in real life. However, they maintain a good friendship, and they are still going strong until now!