Which Of Evan Peters Tattoos Are Real And What Do They Mean?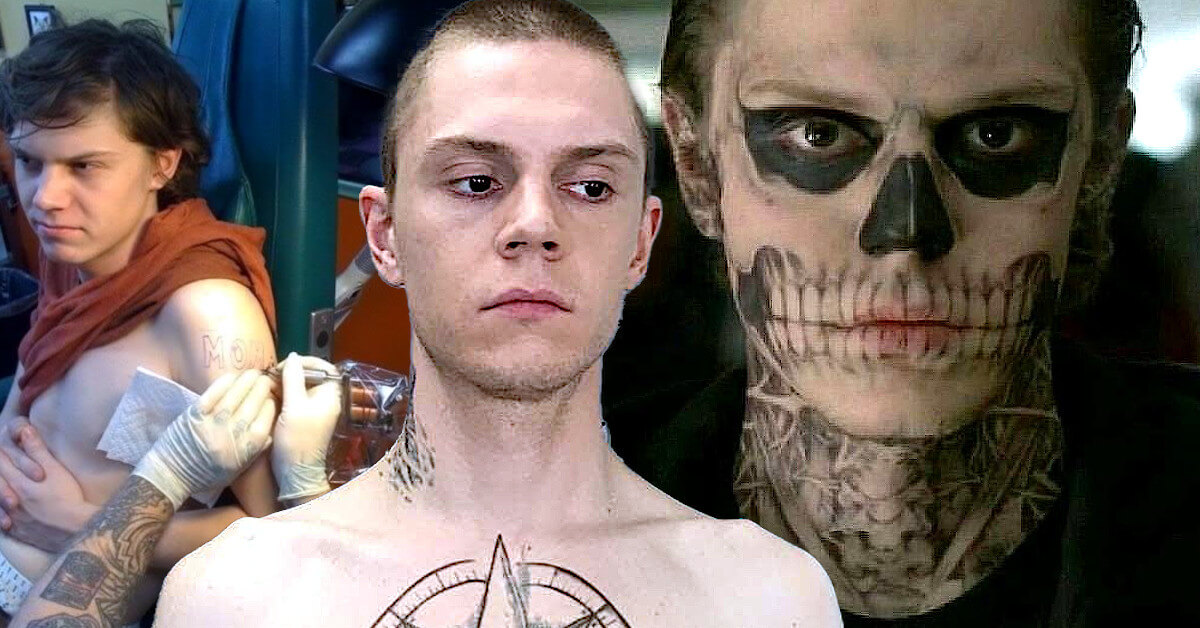 Evan Peters is known for many things, from his role as Quicksilver in the X-Men series, his controversial portrayal of Jeffrey Dahmer in the Netflix miniseries, to his tattoos!
Having exposed one in the WandaVision series, fans wondered whether his tattoos were real or fake. Read on to discover more of Evan Peters' tattoos!
How Many Tattoos Does Evan Peters Have?
Many fans were surprised when they saw Quicksilver, portrayed by Evan Peters, sported a "MOM" tattoo during his appearance in WandaVision.
Several people pointed out that the tattoo was a tribute to the Maximoff siblings' deceased mother. However, Aaron Taylor-Johnson's Quicksilver didn't seem to have the same tattoo in Avengers: Age of Ultron!
Well, it turns out the tattoo is Evan's real tattoo! It was probably his oldest tattoo, considering that in an interview with Flaunt Magazine, the actor already got the phrase tattooed on his biceps. More than an aesthetic, the tattoo is a condition given by his mother!
"She said, 'You can get a tattoo as long as it says 'MOM,'" Evan recalled. "I was like, okay!" he laughed.
Besides his bicep tattoo, Evan also sports small, red ink on his hand with the shape of a tiny thumbs-up. Unfortunately, unlike his 'MOM' tattoo, Evan regrets having the thumbs-up tattoo "a lot" since it was a stamp from a nightclub!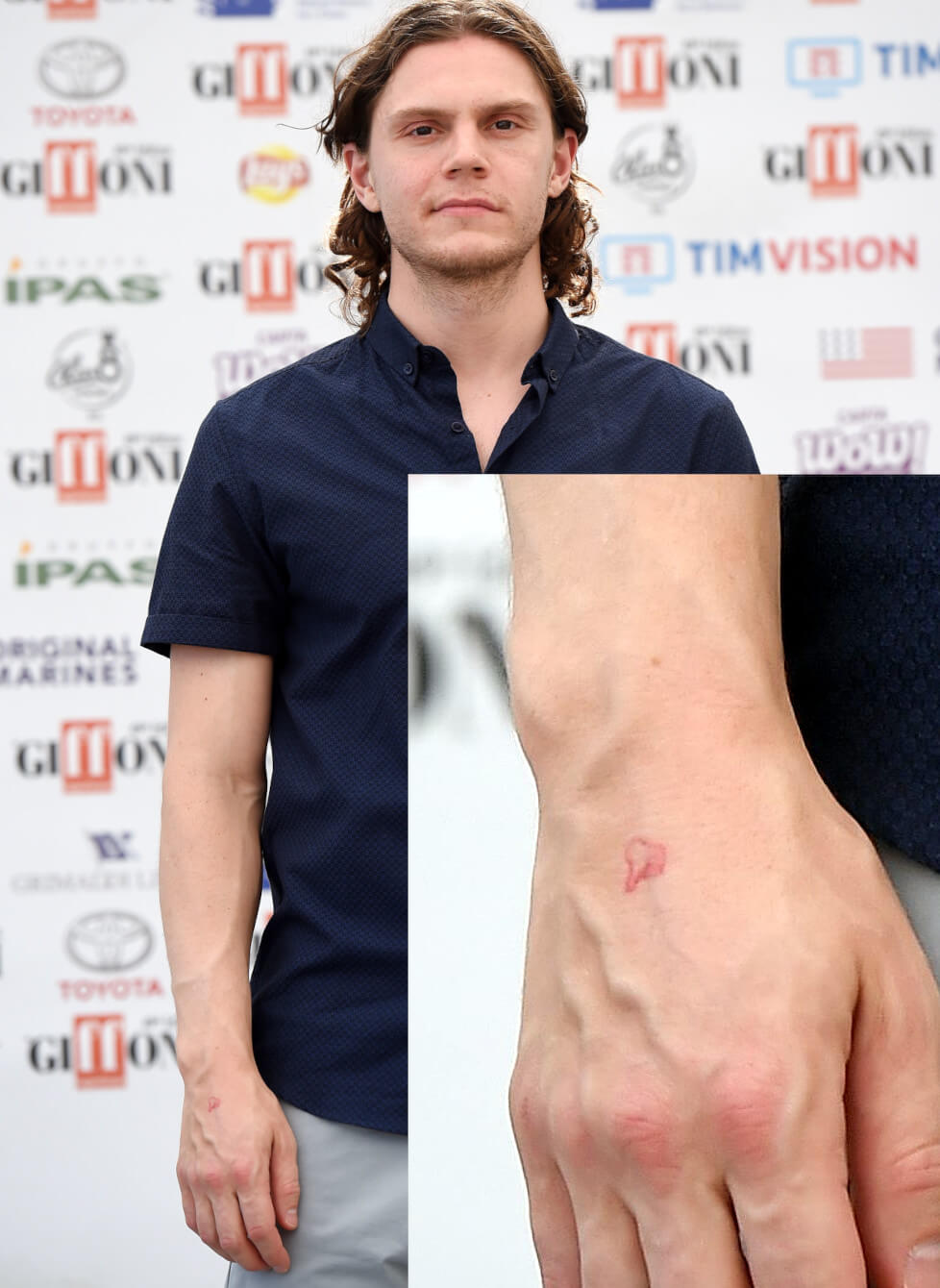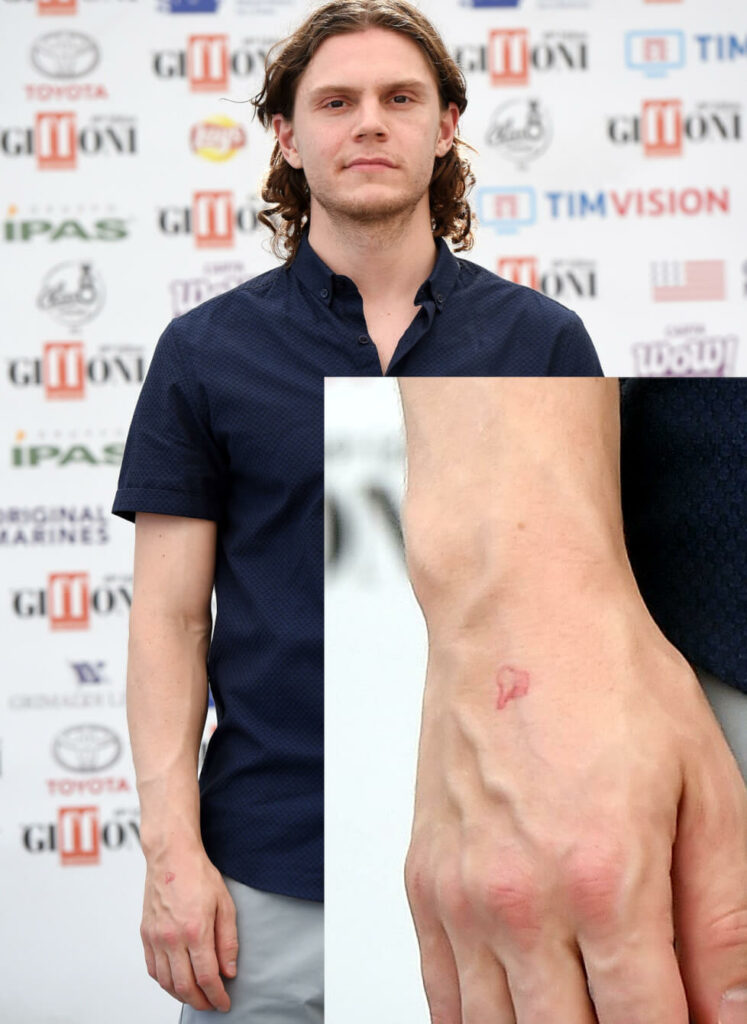 "When I woke up, I was quite drunk," he told Nylon Magazine. "I thought about getting the stamp tattooed permanently on my body," he continued.
Quite a reminder that tattoos are lifetime commitments, Evan!
Is Evan Peters' Chest Tattoo Real?
While the actor has confirmed that he has two real, permanent tattoos, Evan Peters often shocked fans by posting pictures of him with brand-new big tattoos. In 2017, for example, Evan posted a picture of him with a full face and neck tattoo!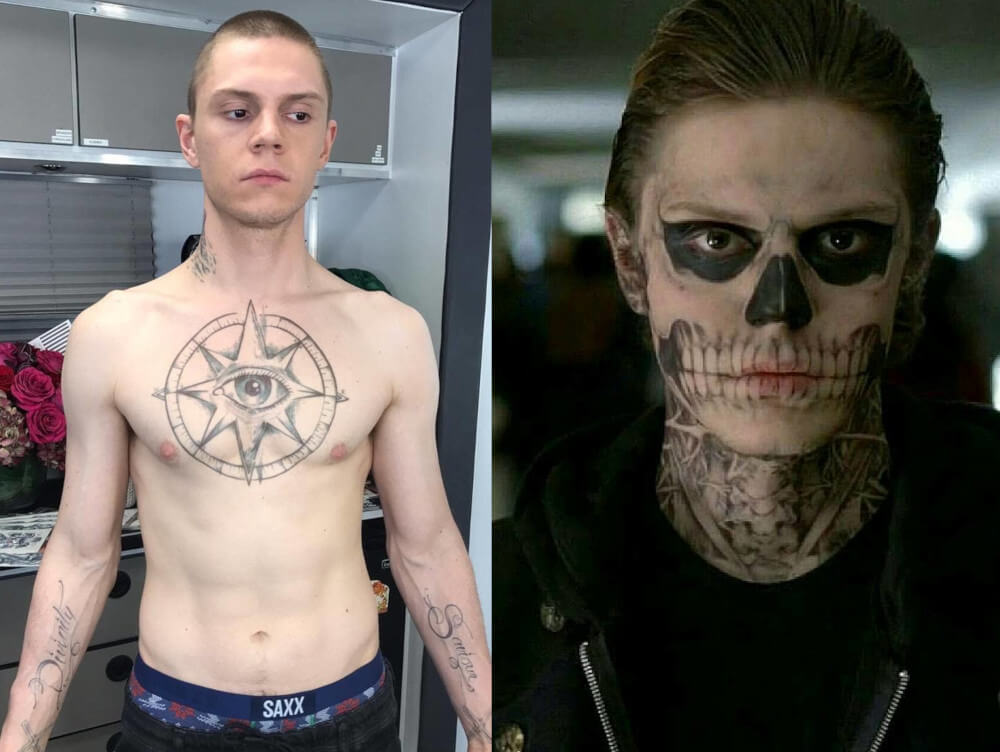 Two years later, he once again surprised fans with a huge eye tattoo on his chest and multiple tattoos adorning his arms and wrists. Several eagle-eyed fans even spotted a tattoo on the right side of his neck!
Now, before you worry about Evan Peters planning on getting his body tatted up, those two tattoos were fake! He got them strictly for his roles.
Evan has yet to share whether he plans to add more ink to his skin, but it seems he won't be reckless about it. Besides, he already learned it the hard way with the thumbs-up tattoo, right?