Emma Stone Tattoos and Meanings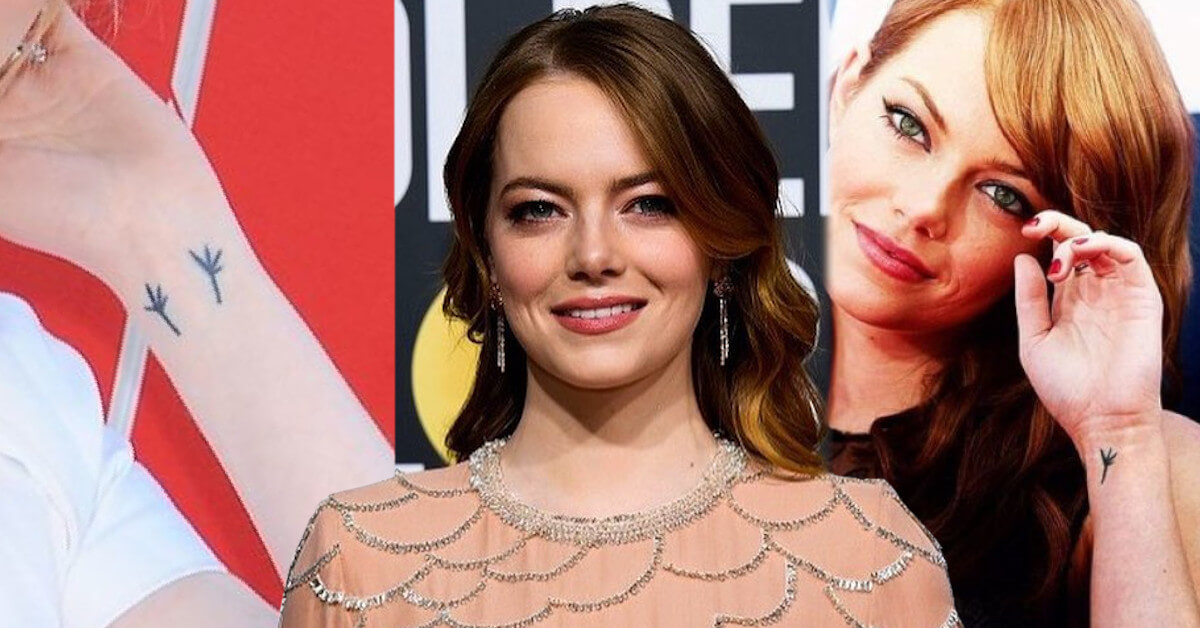 Emma Stone is an American film and television actress. She gained much popularity for her role in the 2012 Superhero film The Amazing Spider-Man, which was based on the popular Marvel Comics superhero Spiderman.
The film was a huge commercial success. Her film credits include Crazy, Stupid, Love, The Help, Zombieland, and Birdman.
Emma Stone Tattoo
Emma Stone is not really much into body art, but this one tattoo of hers is really special. She has got a bird's feet tattoo on her wrist.
The bird's feet are made with one long line and three tiny lines branching out on top.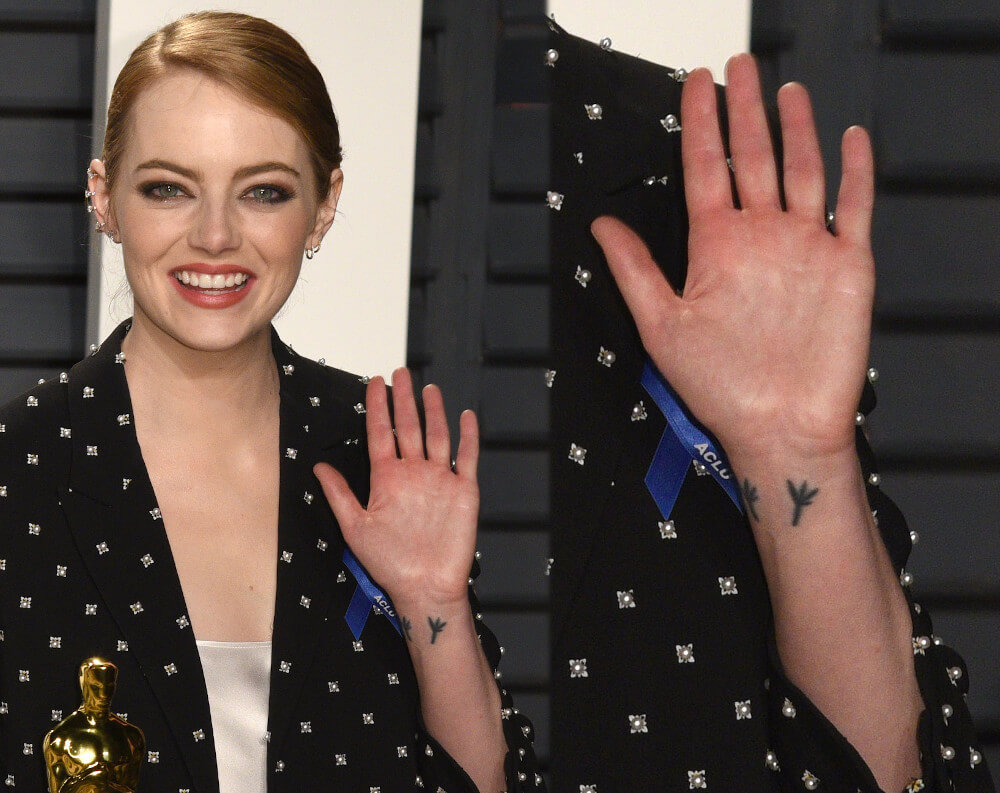 She got it matching with her mom back in 2010 in order to rejoice her mom's well-being after fighting against breast cancer for long two years. Emma's mother's favorite song is "Blackbird" by Paul McCartney.
She found great meaning in the song, and it is near to her heart. The actress also says that this tattoo is a one-time deal, adding "We've never gotten tattoos before, and probably never will again."