What is Wentworth Miller's Net Worth in 2023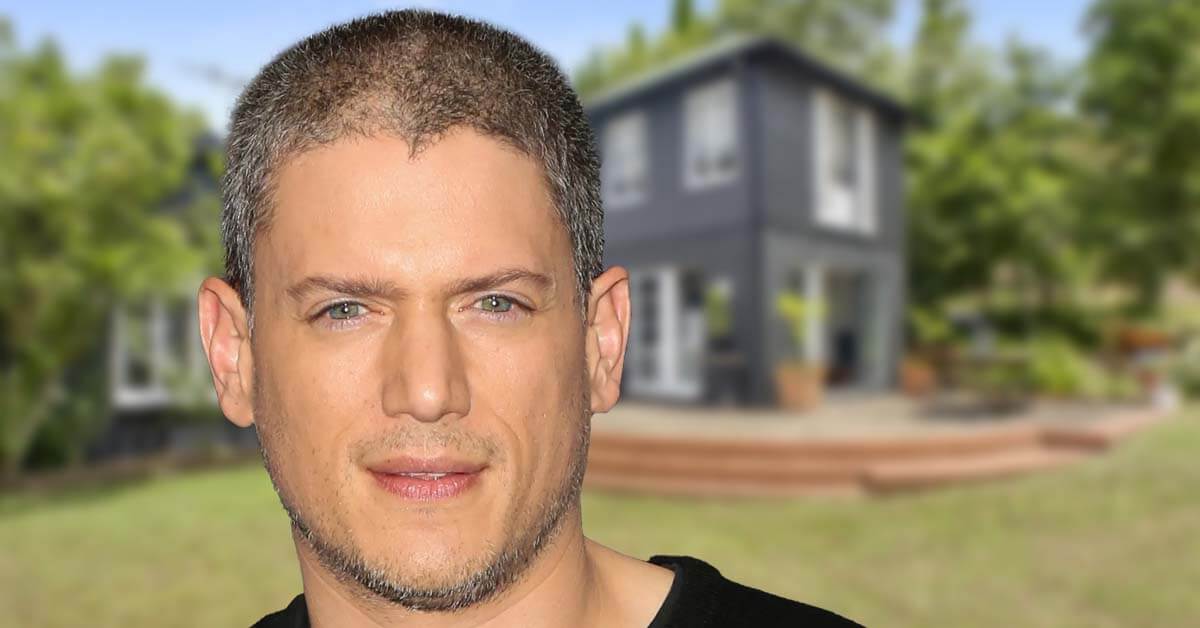 Wentworth Miller has become one of the most recognizable actors in Hollywood. His portrayal of Michael Scofield on Prison Break catapulted him to mainstream success and solidified his A-list actor status. From there, he went on to star in The Flash and Legends of Tomorrow series, further cementing his reputation among fans around the world.
How Much is Wentworth Miller's Net Worth?
The English-born American actor has a net worth of $4 million, thanks to the success of Prison Break! The series, which concluded in 2009, catapulted Wentworth into superstardom.
Wentworth Miller is known for his roles in Underworld, The Flash, and Legends of Tomorrow. He has also made his producing debut with the fifth season of Prison Break.
When Did Wentworth Miller Start Acting?
In 1995, Wentworth Miller moved to Los Angeles to pursue his acting career. He eventually managed to get his first role as a sea monster in an episode of Buffy the Vampire Slayer a year later.
In 2003, he made his movie debut with The Human Stain, portraying the young version of Anthony Hopkins' character. In the same year, he made an appearance in Underworld.
Wentworth Miller was cast as the leading role in Prison Break in 2005. His acting received many praises from critics and earned a Golden Globe nomination. Prison Break concluded in 2009.
Following the series finale, Wentworth guest-starred in the episode premiere of Law & Order: Special Victims Unit season 11. Later that year, he starred in Resident Evil: Afterlife, portraying Chris Redfield.
Wentworth made his writing debut with the 2013 psychological movie Stoker, using the alias Ted Foulke. He returned to acting a year later with a recurring role in The Flash. Wentworth later reprised his role in Legends of Tomorrow.
In 2016, Wentworth wrote the screenplay for the movie The Disappointments Room. He also reprised his well-loved role as Michael Scofield in the special fifth season of Prison Break, released in 2017.
Wentworth came out as gay in 2013, although he still portrayed straight characters for work. However, in 2020 he announced that he would not play any more straight roles, so he will not participate in the sixth season of Prison Break if there are any.
Where Does Wentworth Miller Live?
In 2007, Wentworth Miller spent $1.15 million for a property in Hancock Park, Los Angeles. The French Normandy-style house was built in 1926 and remodeled to include three bedrooms, two bathrooms, and a fireplace. In 2012, Wentworth decided to sell the 1,638-square-foot home for $1.275 million.
In the same year, Wentworth also sold his Altadena home for $1.59 million. He had initially purchased the 4,558-square-foot home in 2008 for $2.9 million. It's unknown where Wentworth Miller currently lives after selling his former Los Angeles estates.
How Much Does Wentworth Miller Earn?
Overnight, Wentworth Miller became a fan-favorite with the success of Prison Break. As a result, he earned tremendous wealth as well – his pay for every episode was an astounding $175,000!
It's unclear whether the amount remained for the fifth season released nearly ten years after the fourth season finale, but the only way for Wentworth's paycheck is up!
Summary
Wentworth Miller is an A-list actor and producer who has achieved a net worth of $4 million thanks to his most famous role as Michael Scofield in the hit series Prison Break. His other notable roles include Underworld, The Flash, and Legends of Tomorrow. Along with his acting career, Wentworth also produced the fifth season of Prison Break in 2017.