What is John Cena's Net Worth in 2023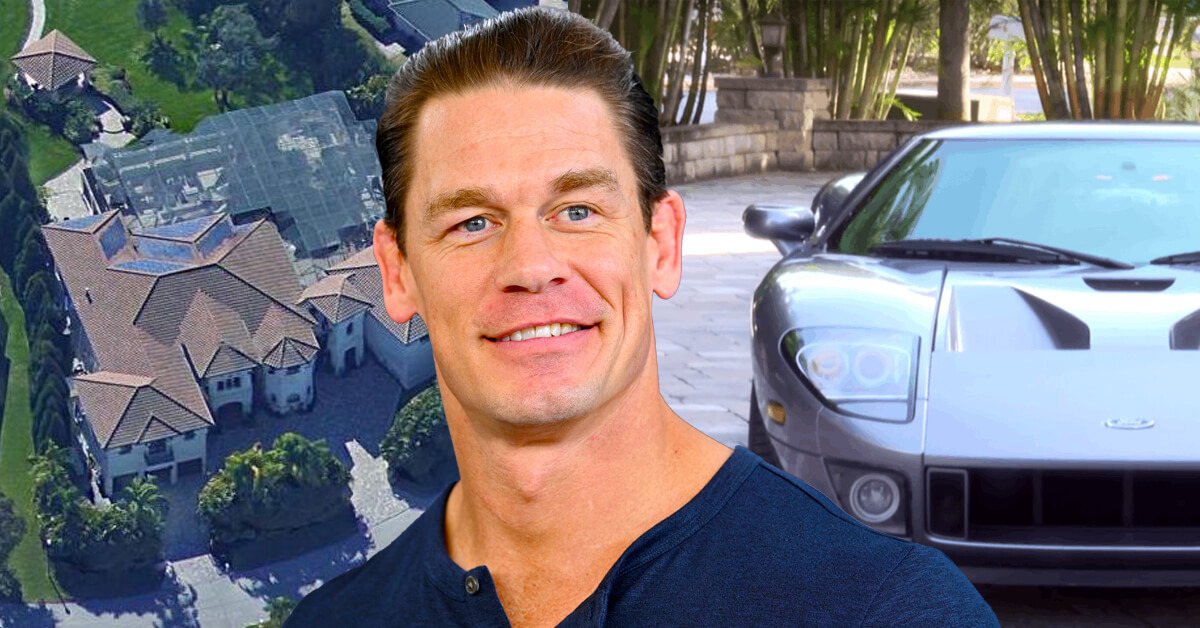 For wrestling fans, John Cena is a household name. He is one of two wrestlers with the most world championship reigns, which is 16 times! John also holds the record for the most WWE Championship wins, thirteen times.
He also has a pretty solid acting career and music career. He's known as a rapper and has released several WWE theme songs.
Moreover, he has appeared in numerous movies, such as The Marine, Ferdinand, The Suicide Squad, and F9. People have also acknowledged his acting skill, with him winning a CinemaCon award in 2017 for Action Star of the Year.
John Cena's Net Worth
John Cena is one of the most popular public figures. He's established his name and reputation in various endeavors, from wrestling, bodybuilding, and hip hop to acting.
His humor and acting skill make him one of the most sought actors in Hollywood. Therefore, it's not unsurprising if John Cena's net worth is a whopping $60 million!
A Look into John Cena's Career
John Cena started his career as a bodybuilder, shortly after he got a degree in exercise physiology and body movement in 1999.
John won the UPW Heavyweight Championship in 2000. Later, he also got into professional wrestling at Ultimate Pro Wrestling.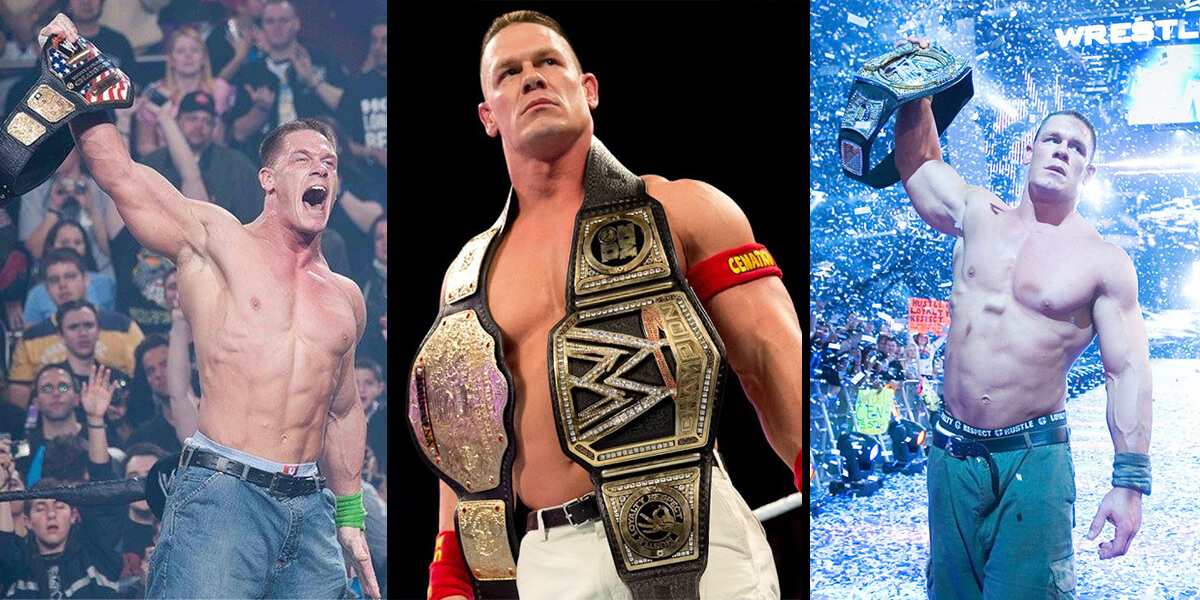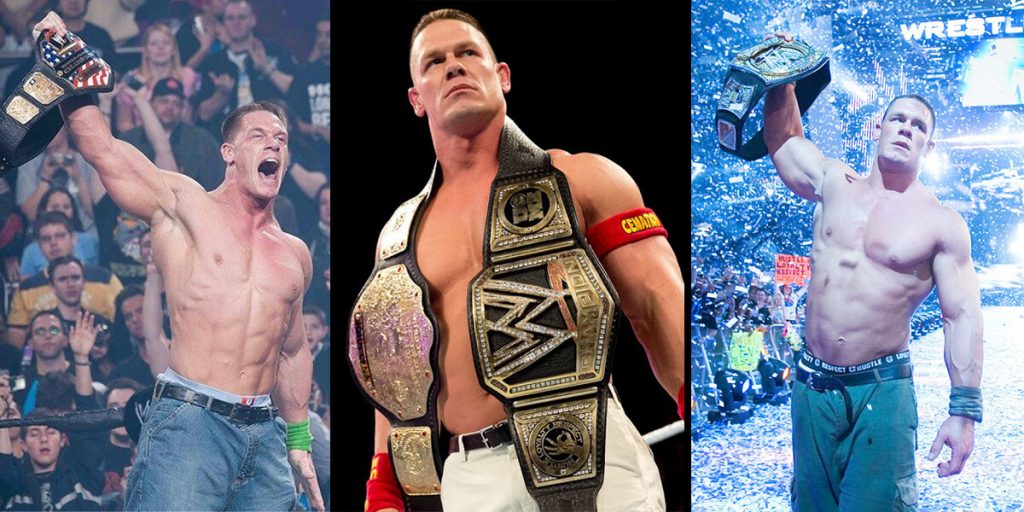 After quitting UPW in March 2001, John signed a contract with World Wrestling Federation and fought under the alias The Prototype. He made his WWE TV debut in 2002, in which he lost the match.
John Cena began his rapping career on the Halloween-themed episode of SmackDown! In 2002. He dressed as Vanilla Ice in that episode and performed a freestyle rap before the match started.
Following that appearance, John acquired a new nickname, The Doctor of Thuganomics, and started rap before his matches began.
John won his first singles championship in WWE in 2004 and held the title for four months, and he won the tournament back in October 2004 and later in November 2005. Around that time, John Cena also had his acting debut through a WWE-produced movie entitled The Marine.
John's wrestling career reached its peak in 2014, with him winning multiple championships and breaking the record of most wins in the WWE Championship, which is 13 times.
John Cena appeared in several comedy movies, such as Trainwreck, Sisters, and Daddy's Home in 2015.
Also, in 2017, John expanded his acting career to voice acting, lending his voice to animated movies Surf's Up 2: WaveMania and Ferdinand. His acting in his previous movies won him a CinemaCon Award for Action Star of the Year.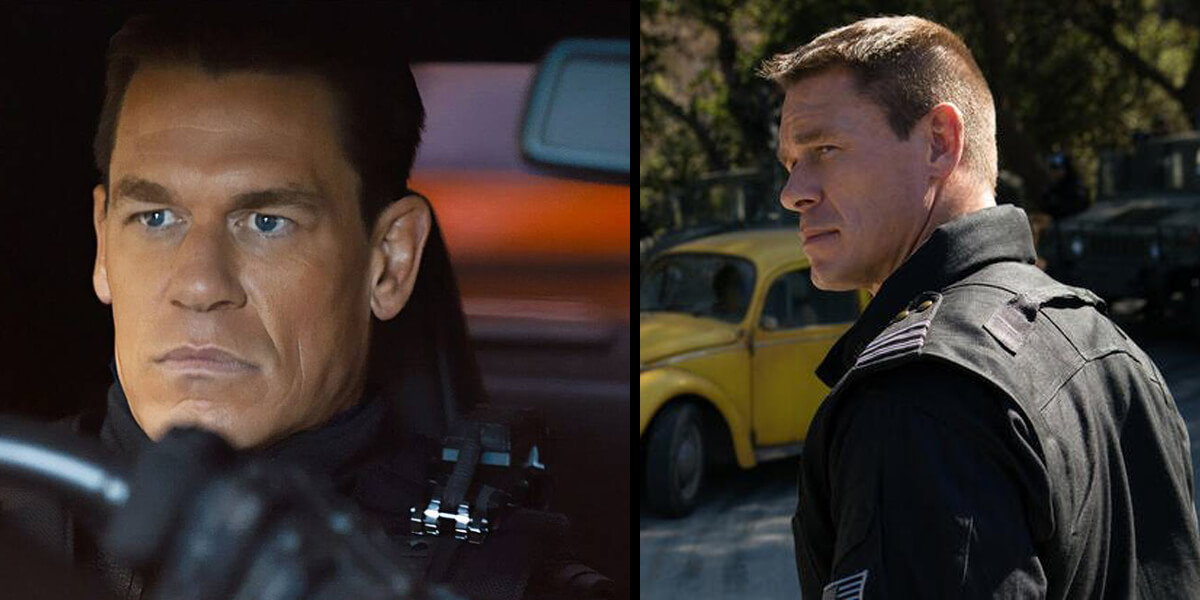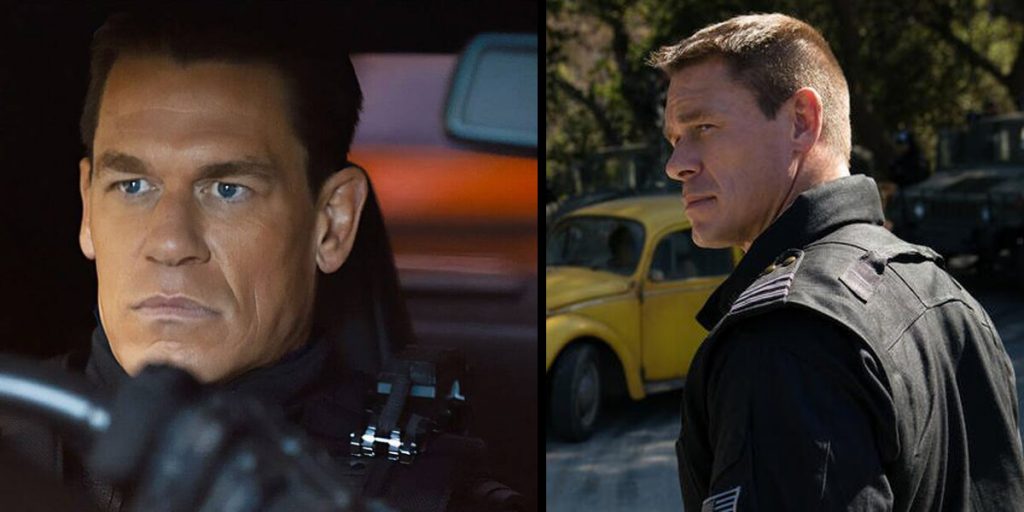 John Cena also got a leading role in Bumblebee, a spin-off prequel of the box-office hit Transformers.
He also starred in F9 as Dominic Toretto's on-screen brother. John's latest acting endeavor was in DC's The Suicide Squad, portraying Peacemaker.
John Cena's Luxurious Homes
After deciding to pursue a career in wrestling, John Cena moved to Florida and purchased a house located in Land O'Lakes. The place is 3,704 square feet wide, which he bought for $525,000. This house is estimated to have a value of $3.4 million.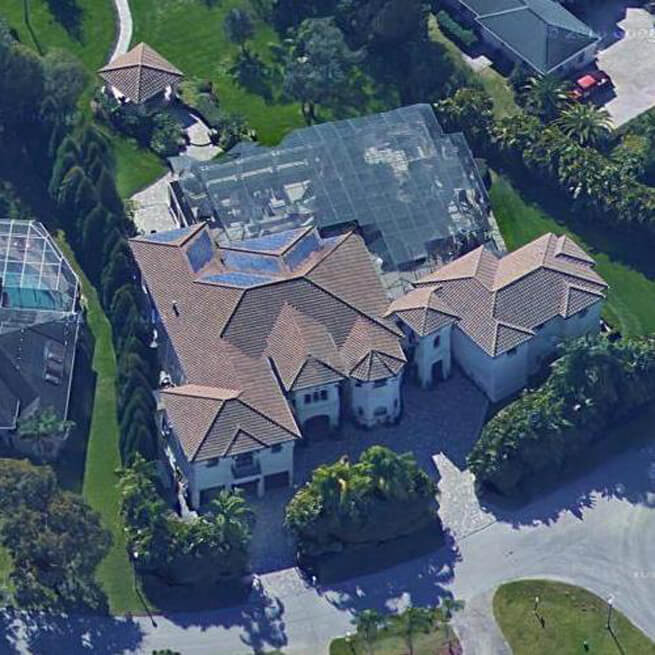 John Cena also owns a home in San Diego, built with a New England aesthetic. Despite being private about his residence, both of his houses in Florida and San Diego have been featured several times in Total Bellas's reality show, which starred his then-girlfriend Nikki Bella.
A Hardcore American Muscle Car Guy: John Cena's Supercars
John Cena is undoubtedly a muscled guy, thanks to years of his career as a wrestler. And his fondness for muscle also applies to his car collection.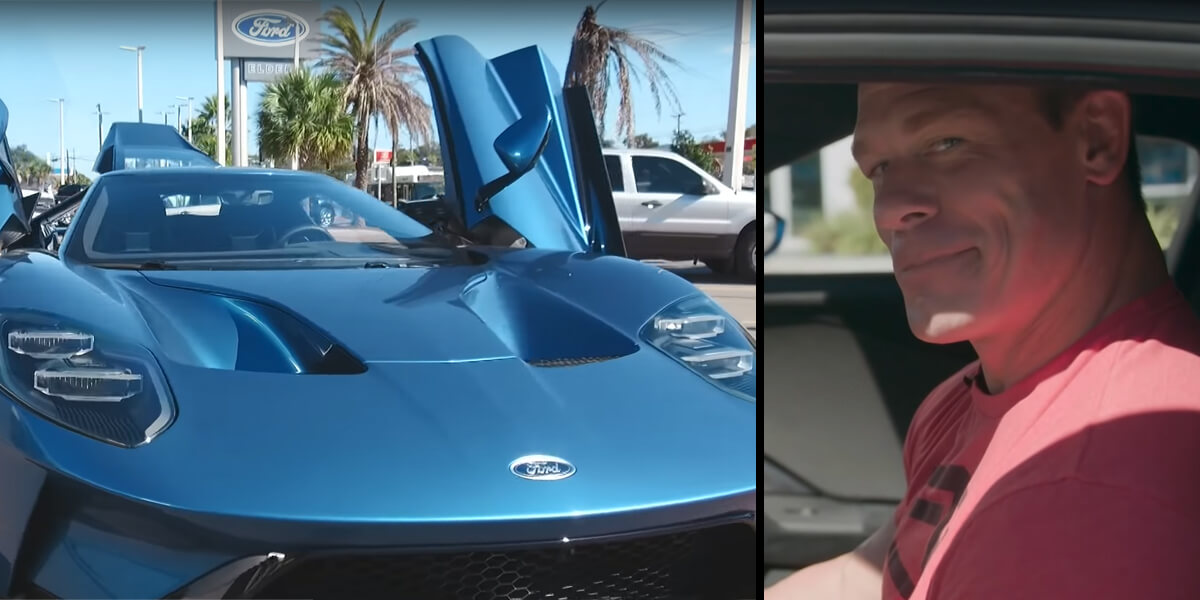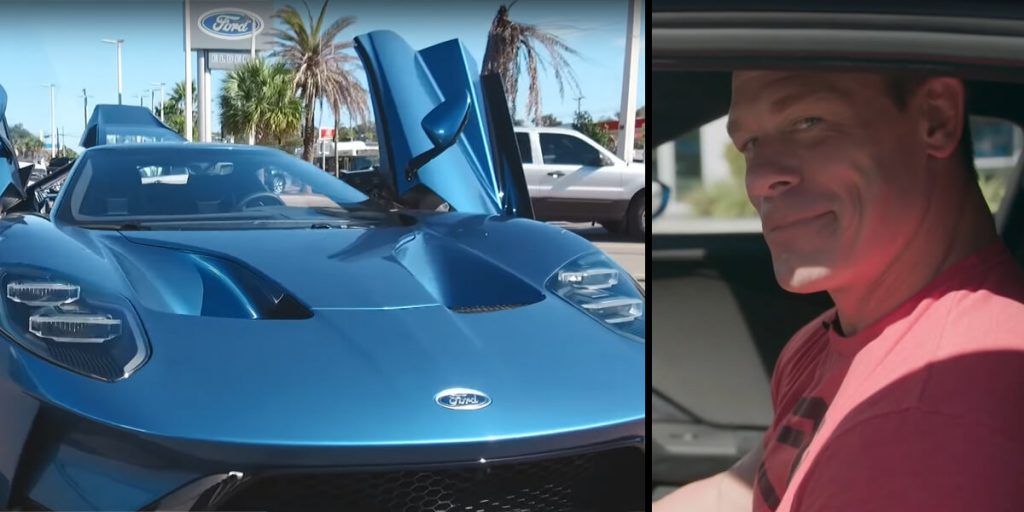 For example, John owns various masculine cars, including a 2006 Ford GT, which cost him $144,995. He also holds a 1970 Plymouth Superbird that he purchased for more or less $194,332.
Another ride inside John's garage is a 2013 Custom Corvette CR InCINErator. This little car only has 75 stock and set the price to more than $1 million! He also owns a 1966 Dodge Hemi Charger 426, costing about $130,900.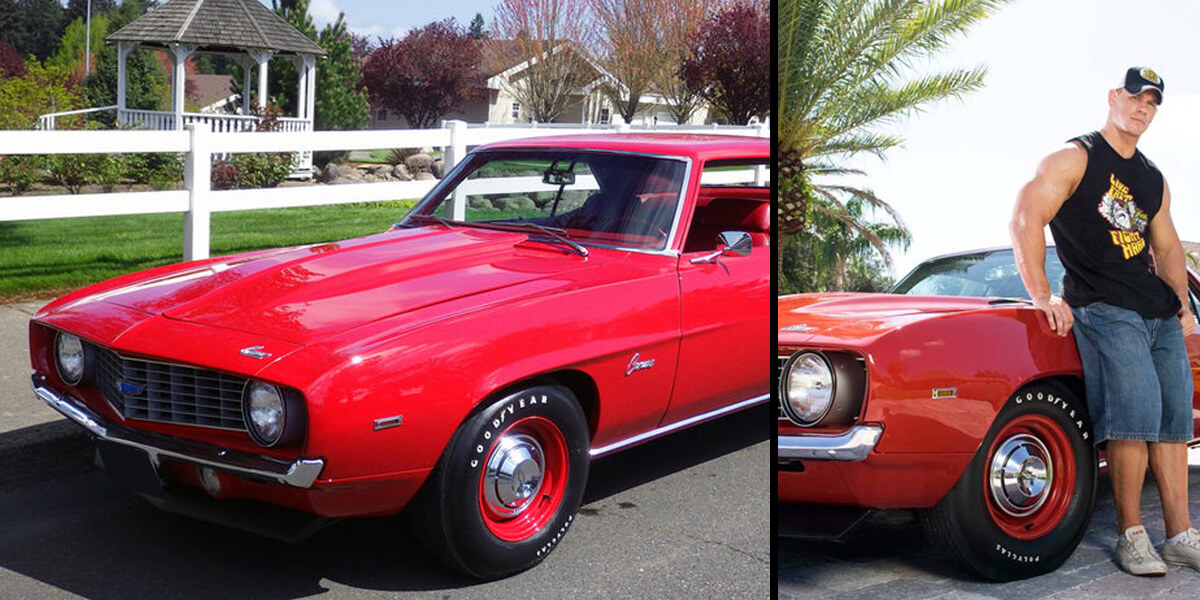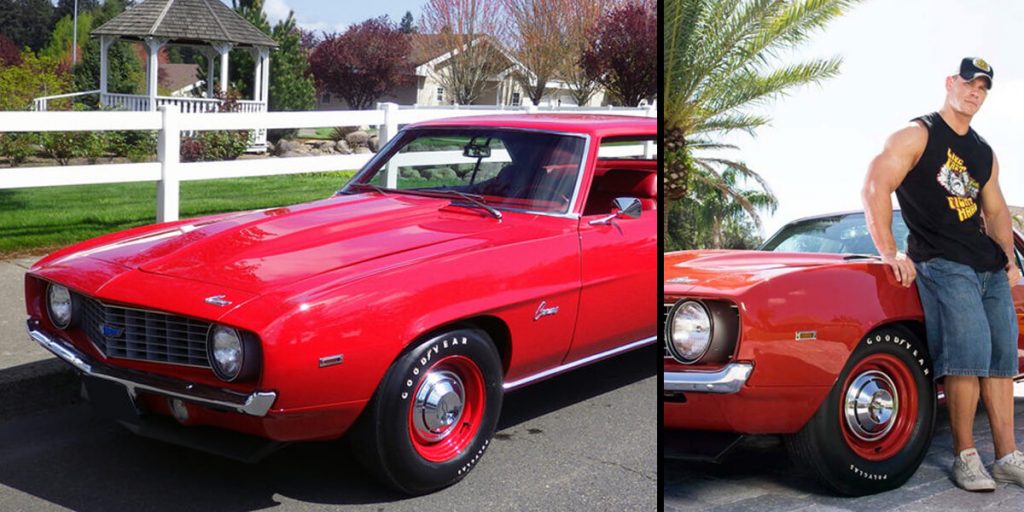 The F9 actor also purchased a 1969 COPO Chevrolet Camaro for $128,000 and a 2007 Ford Mustang Saleen Parnelli Jones Limited Edition for $50,000.
John Cena's Watch Collection
Rolex is the standard of watches for Hollywood celebs. And for the 13 times wrestling world champion.
John Cena owns a Rolex GMT Master II Batman that cost him $19,990. He also holds a $12,390 Rolex Explorer II and a $19,990 Rolex Daytona Steel Yellow Gold.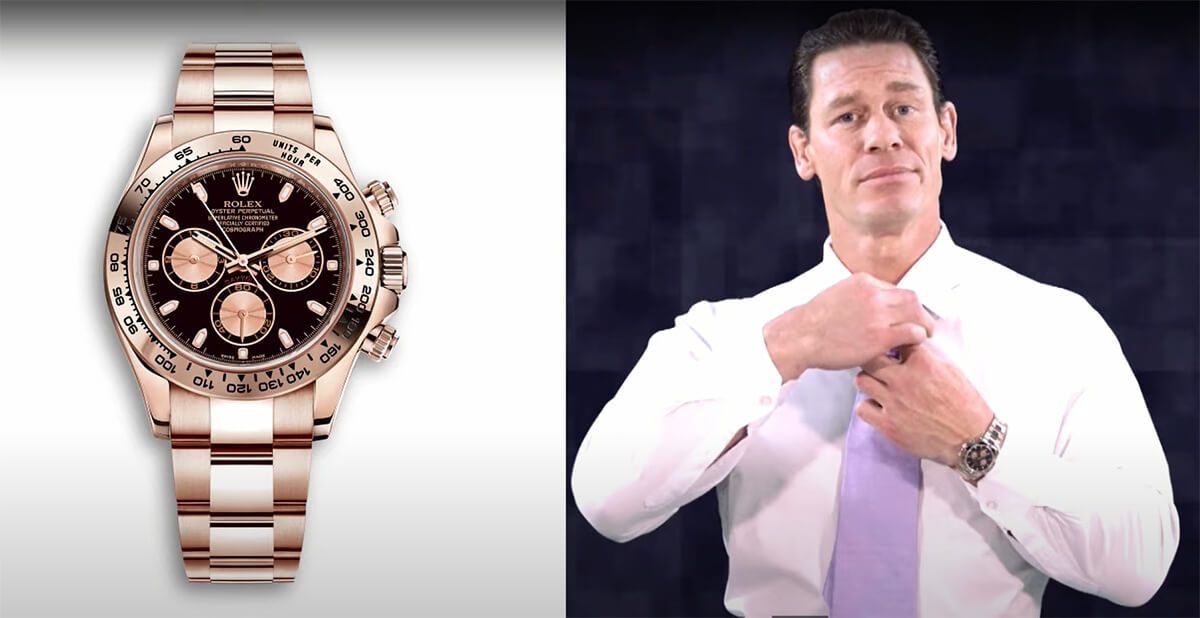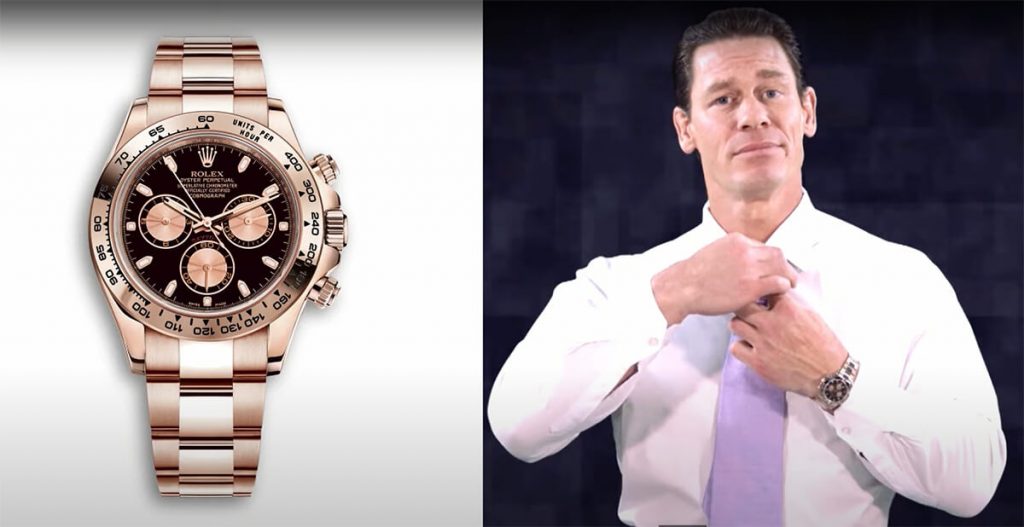 The most expensive timepiece in his collection is a Rolex Daytona Everose which he purchased for a stunning $54,990! Although, of course, it must be small spending compared to his outstanding net worth.
The Face of WWE and Many More
With a respected career in the WWE for almost two decades, John Cena is undoubtedly the face of the WWE. He signed a deal with the wrestling company that states that he has the right to earn a 6.25% bonus from all the merchandise sold by WWE.
The International Chain of Fitness Centers also endorses John. He's also supported by Gillette, Hefty Garbage Bags, and Tapout.
He got another endorsement and advertising deal from Fruity Pebbles's all-favorite cereal brand. John got this deal shortly after Dwayne Johnson, a wrestler, tried to trash talk John by calling him "Fruity Pebbles."
Well, many thanks, Dwayne!
John Cena also appeared in Fruity Pebbles' promotional ads alongside basketball athlete Kyrie Irving. It's estimated that John makes more than $5 million only from ads and endorsements.
John Cena's Charity and Donations
John Cena is the celebrity who granted the most wishes in the Make-A-Wish Foundation. He has granted more than 650 wishes from children with terminal illnesses. This record earned him a Chris Greicius Celebrity Award from the foundation.
Despite his jaw-dropping record, it's not until his 500th wish that the public knows what he does to the Make-A-Wish Foundation.
John also donated $1 million to FitOps Foundation, which focuses on training veterans to be personal trainers to have a career after their service.
During his years as an active wrestler, he frequently wore a "Rise Above Hate" t-shirt, part of WWE's anti-bullying campaign. Furthermore, he also helps promote cancer awareness with a "Rise Above Cancer" t-shirt.
In 2015, he was named the second most charitable athlete, beaten by the superstar footballer Cristiano Ronaldo. A year later, John appeared in the "We Are America" public service announcement as a part of the "Love Has No Labels" campaign sponsored by the Ad Council. Following the wave of the Black Lives Matter movement in 2020, John participated in the #MatchAMillion initiative by donating $1 million to the organization.
The #1 New York Times Bestseller Author
Besides his career in bodybuilding, wrestling, hip hop, and acting, John Cena is also the author of The #1 New York Times Bestseller!
He created illustrated comics for children to help them learn about perseverance and self-confidence, with a monster truck named Elbow Grease as the main character. The comic, entitled Elbow Grease, now has eight books as parts of its series.
John Cena also wrote two self-help books, entitled Be a Work in Progress: And Other Things I'd Like to Tell My Younger Self and Do Your Best Every Day to Do Your Best Every Day: Encouraging Words from John Cena.
John Cena's Salary and Income Sources
A successful athlete needs a decent salary for their achievement. The same goes for John Cena! With 13 times world champion titles under his belt, he earns at least $8.5 million every year as a wrestler, and this amount excludes his 6.25% bonus from the merchandise sales.
John Cena also earns an estimated $5 million from his many endorsements with huge brands such as Gillette, Fruity Pebbles, and Tapout.
He's also a successful entertainer in Hollywood, hosting different shows here and there. John's reportedly being paid a minimum amount of $66,000 for every episode he hosts.