The Inside Scoop On Meghann Fahy's Boyfriend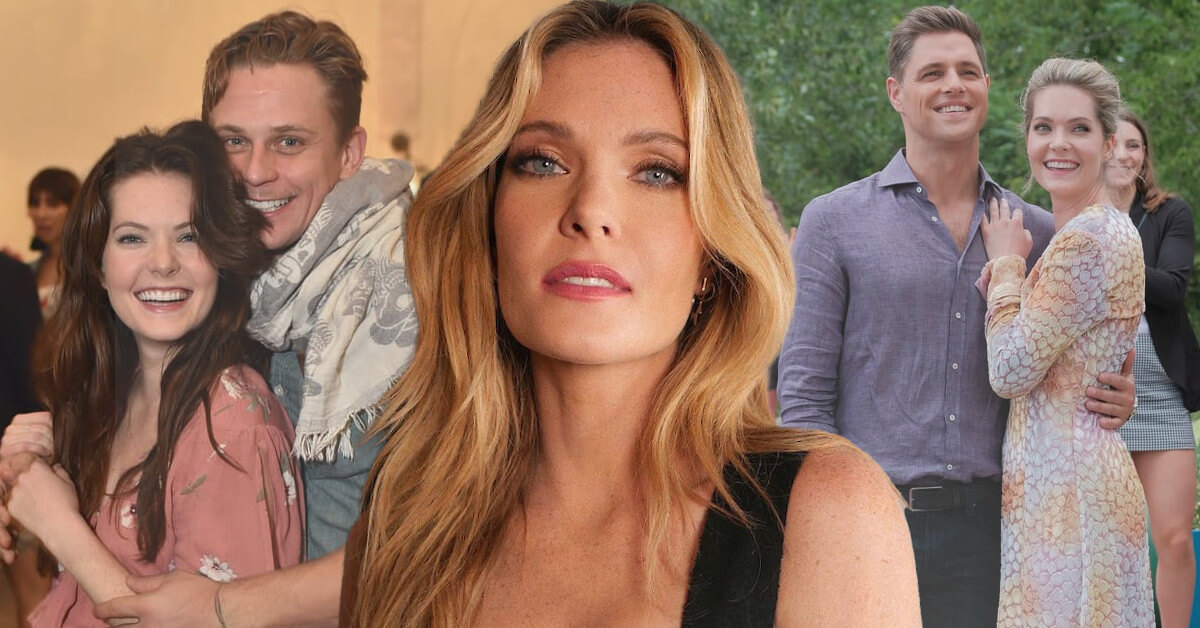 Meghann Fahy is a pretty, humble, and talented actress. She rose to prominence from her role as Hannah O'Connor on the ABC daytime soap opera One Life to Live.
Since then, she has appeared in many big-hit movies and series, including The Bold Type, Next to Normal, and The White Lotus.
Love Blossomed on the Set: Did Meghann Fahy and Leo Woodall Really Date?
Like many celebrities, Meghann Fahy chooses to keep her personal life to herself; this is valid because being famous in showbiz often takes away their privacy.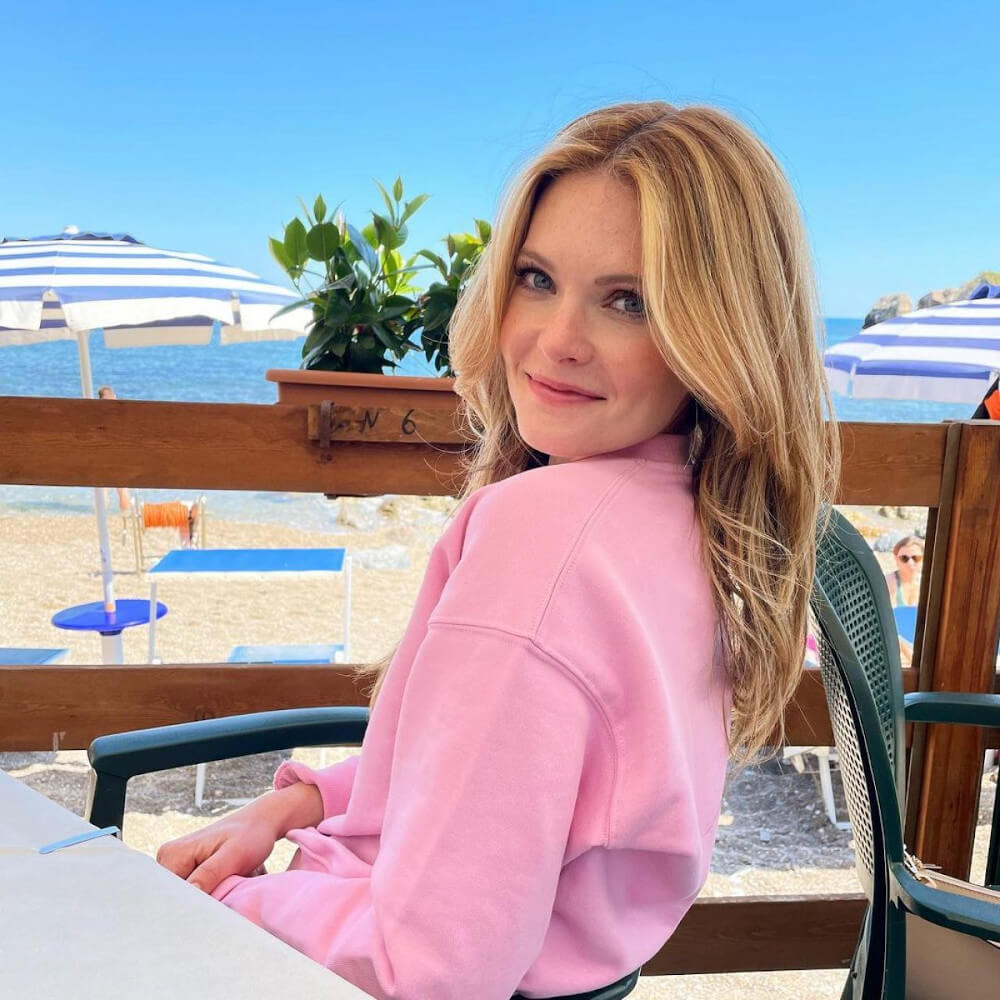 And we can agree that Meghann had done an excellent job keeping it away from the limelight.
Worry not, though, because we'd found some information about who are some lucky men who could snatch her heart.
Currently, Meghann is not dating anyone. We can see in her Instagram profile that she doesn't post anyone or anything that can signify her dating someone. She's pretty active on her Instagram, but she keeps all her posts just about work and pictures with some good friends and co-stars.
However, that doesn't mean that her love life is non-existent. The last news about Meghann's romance was with her co-star in The White Lotus, Leo Woodall.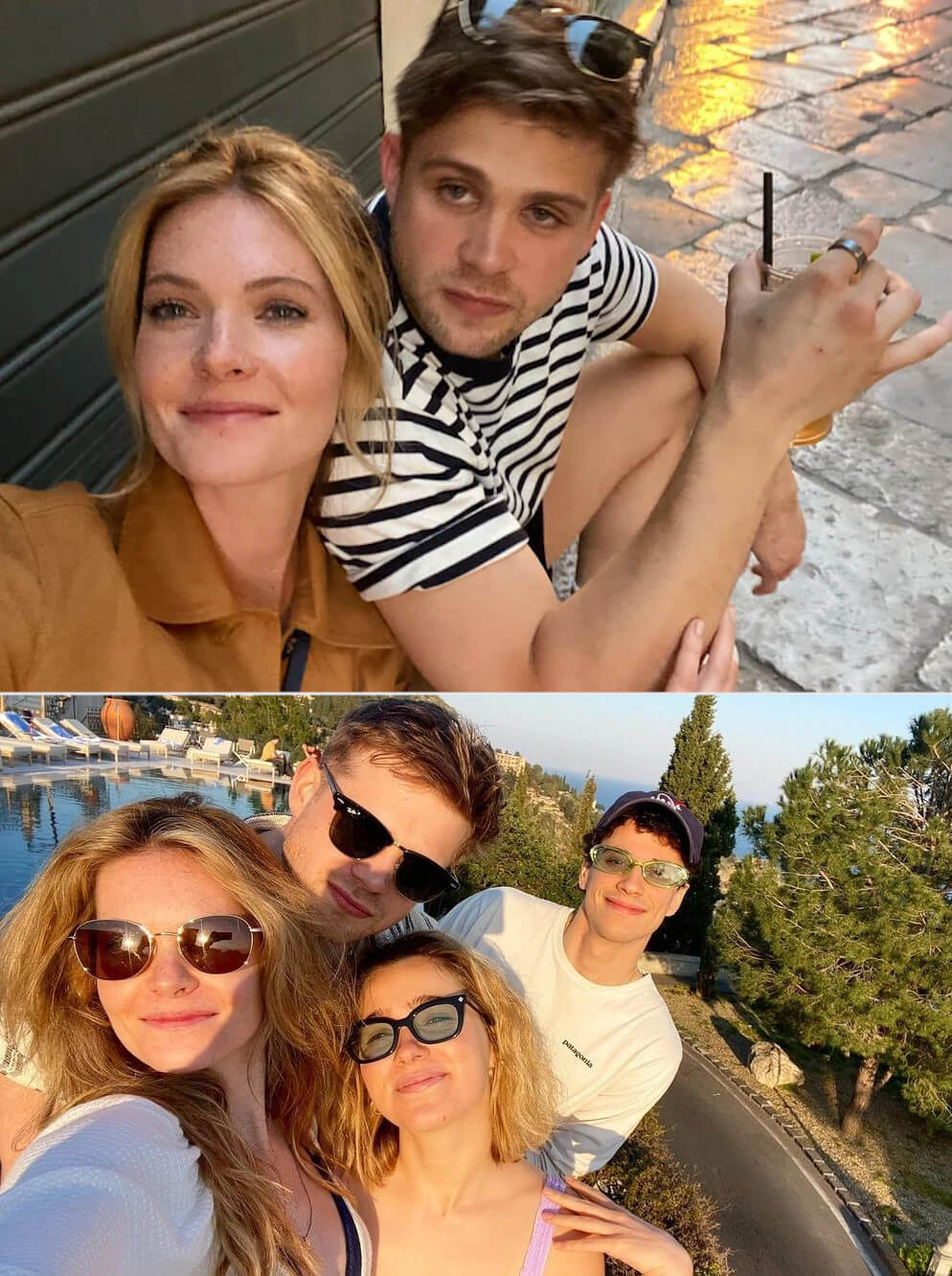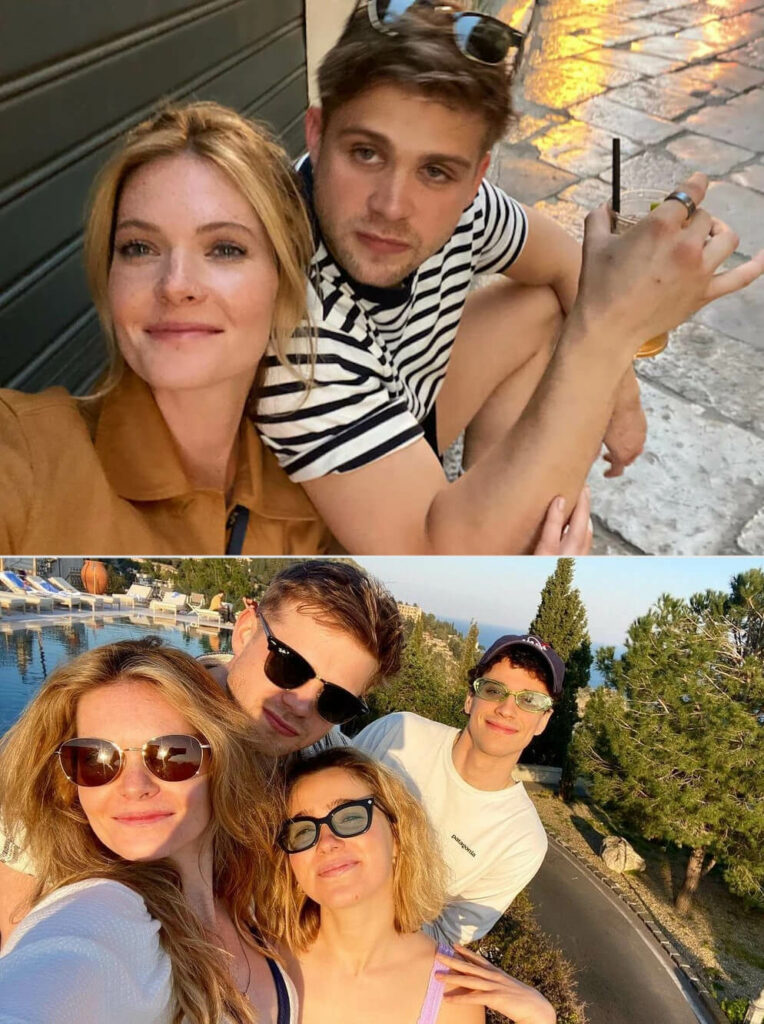 The rumor started with a solid reason, though. Leo uploaded their pictures on Instagram last September, and their fans were surprised but happy. How could they not be right?
The photos that Leo uploaded weren't ordinary ones, though. That's why the rumor circled quickly: Leo and Meghann looked like a couple in those pictures. The first three photos were polaroids which made them look even more adorable.
The rest were candids, and we can see how close Meghann and Leo were. Although we have no idea why Leo decided to erase those photos in the end, some media still manage to record them. 
Meghann also has her part in fueling the rumor. She replied to the post by saying, "I love you! I love these!"
Seeing that, Leo didn't stay quiet. He replied to the comment by saying that he loved Meghann back. Now tell us, how could people expect their fans not to ship them together?
Meghann and Leo indeed have a good relationship beyond the screen, but it is platonic. Meghann didn't let their fans interpret the rumor by themselves this time. Instead, she spoke up and clarified that she and Leo were just friends, and the romance has never sparked between them (and maybe never will). 
When she appeared on Watch What Happens Live, she clarified the rumor by saying, "I don't kiss and tell." That statement only made people go even crazier, right?
But, she added by saying, "No, no, we're just friends."
Since Meghann and Leo are still good friends now, we can only assume that Leo did that just because he wanted to. After all, a real-life connection matters more than what appears on social media, right?
Billy Magnussen Was a Perfect Boyfriend for Meghann Fahy
Her last relationship was with the Into the Woods star, Billy Magnussen. But, don't let your expectations get too high because the details about their relationship were very limited.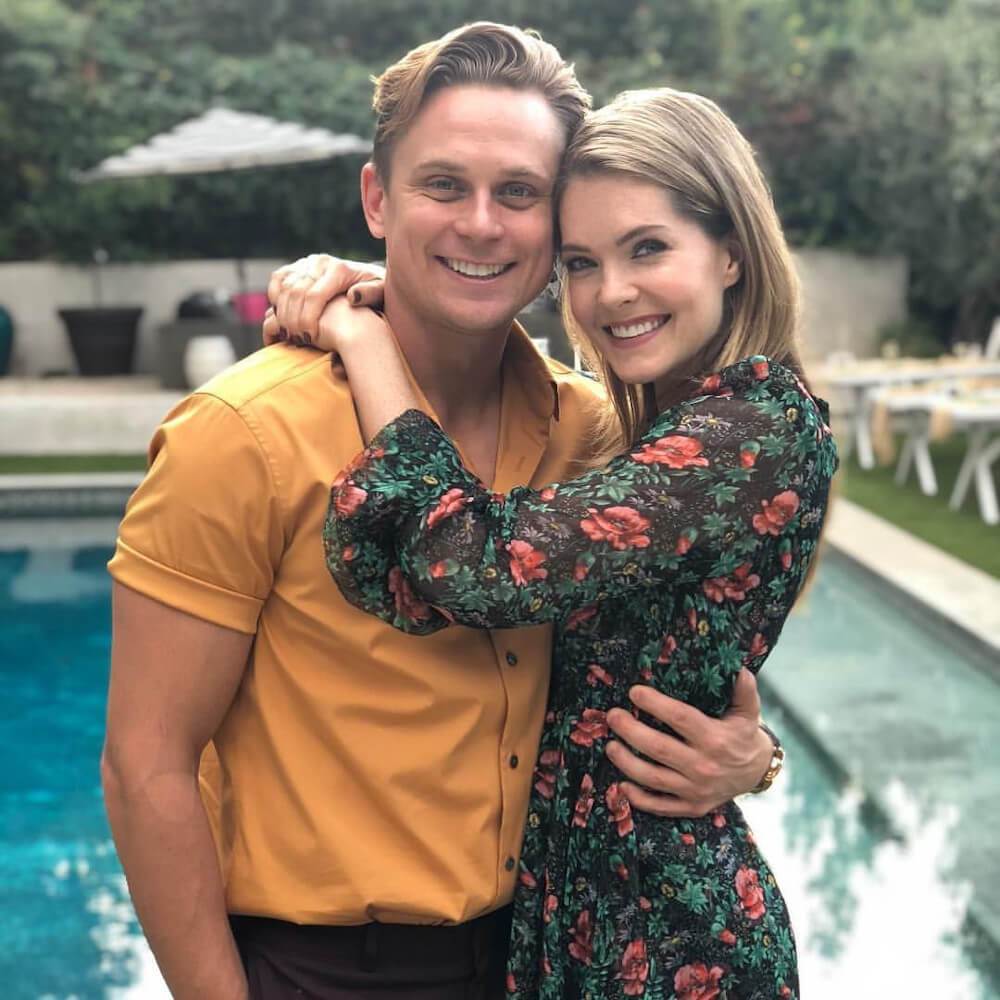 Billy and Meghann were rumored to be together from 2017 to 2020. The pair met on The Lost Valentine movie set.
However, they waited six years to start dating because Meghann and Billy didn't want to rush things. They started as best friends before becoming a couple. Although Meghann doesn't date a lot throughout her career, she's always been open with anyone and never closes any opportunities to meet the love of her life. 
"My experience in the world is that you never really know who you're going to meet when you're going meet them, and how they're going to make you feel," Meghann said in her 2017 interview with Cosmopolitan. 
But that doesn't mean Meghann Fahy settles for anyone. It took her six years to start calling Billy "her man," which explained a lot.
Meghann and Billy shared the same characteristics: they liked to keep their personal lives to themselves. That's why. We also don't know many details about this couple because they agreed to keep things lowkey. And we can say that he was worth the wait.
Billy didn't use that excuse not to show his love for Meghann, though. To celebrate Meghann's birthday in 2020, Billy uploaded an adorable picture of him kissing Meghann on the cheek.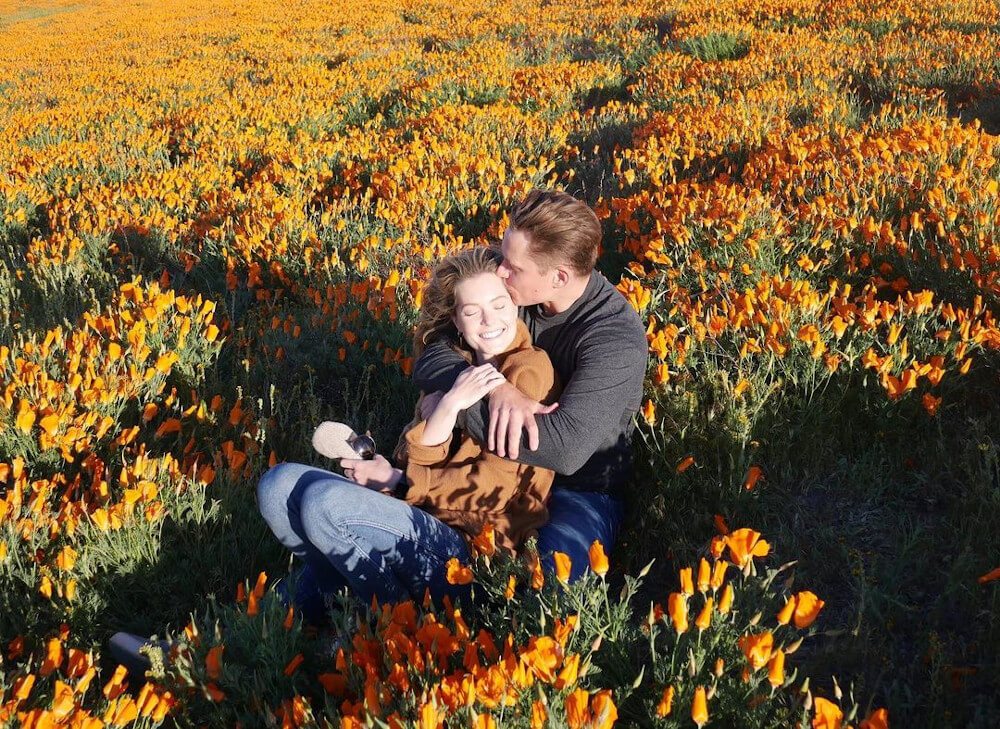 The picture was also taken in a seemingly romantic flower garden, making them look like they were shooting a pre-wedding photo.
"Happy birthday Mook," Billy wrote as the caption. This time, Billy didn't erase the picture, even when they were no longer together.
Not only that, Meghann and Billy often appear on the red carpet events, and they always look dazzling. One of the events was the Golden Globes afterparty, which sadly became their last red-carpet appearance.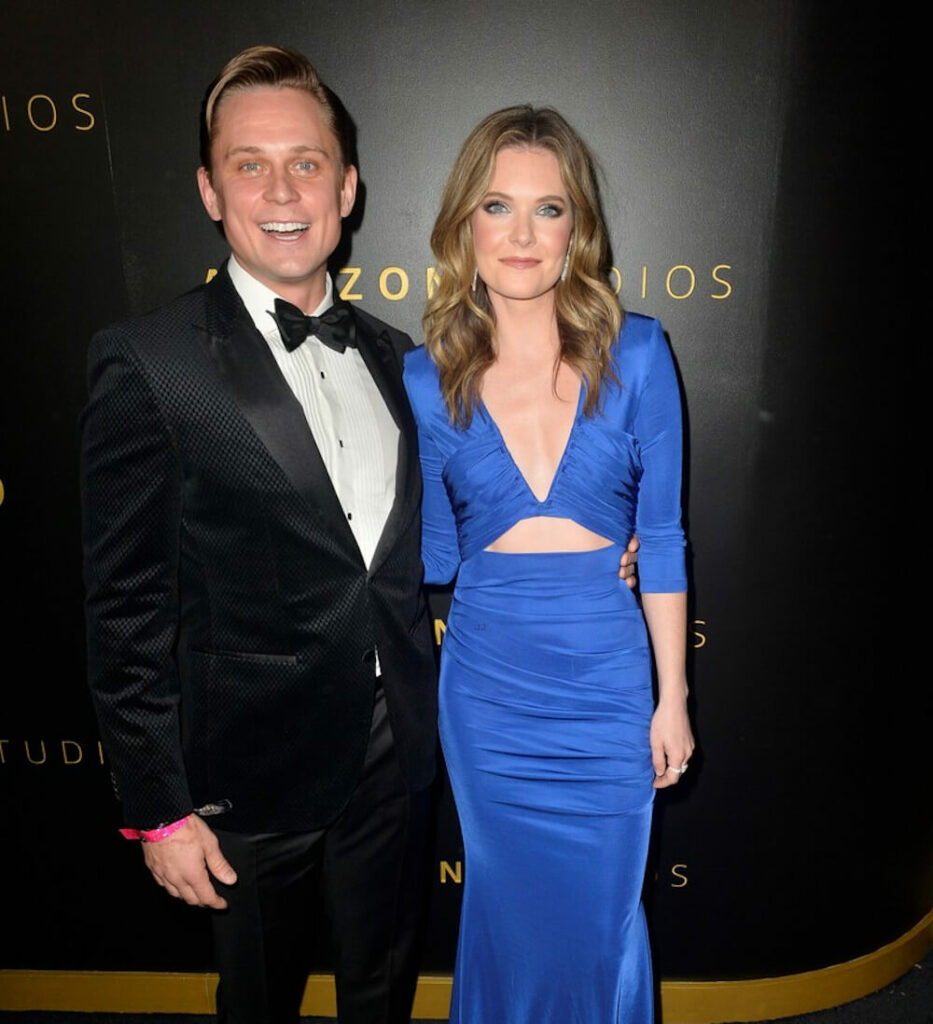 We hardly see them hanging out ever since. That's why the media and their fans speculated that 2002 was when Billy and Meghann ended things for good.
Billy doesn't seem to have dated anyone else other than Meghann. Could it be because Meghann was his only love throughout his life?
Well, we have to leave that one for Meghann and Billy because there's no way we can have any information about that.