Scott Adkins Reveals How Keanu Reeves Inspired His Performance in John Wick 4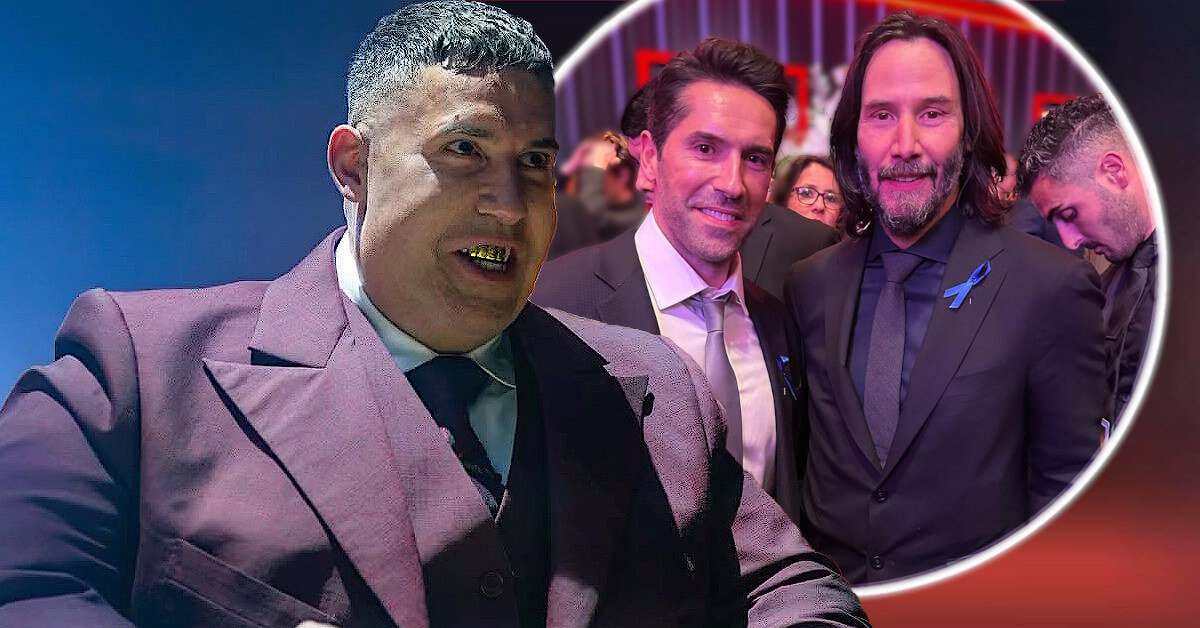 Like the first three movies, John Wick: Chapter 4 continued to amaze fans and critics with its action-packed scenes.
Moreover, fans didn't only hype Keanu Reeves performance (which is a given, really) but also the rise of a new martial arts star, Scott Adkins!
Yep, the English actor starred as the villain in the fourth installment of the John Wick franchise. Known for his roles in various action movies and his skills as a professional martial artist, Scott's character proved to be the suitable enemy for Keanu's John Wick.
While he is not a stranger to blockbuster action movies, Scott used to fill in minor roles, mainly fighting the show's main protagonist. He appeared in Expendables 2 and The Brothers Grimsby and even filled in as one of the enemies faced by Jackie Chan in one of his movies in the early 2000s!
However, it wasn't until John Wick: Chapter 4 that Scott got a role with a bit more of a backstory, portraying a German crime boss named Killa Harkan who is determined to kill John Wick to claim more than $14 million bounty!
Spoiler Alert!: You may not recognize Scott Adkins when you see him in the movie because he has a definitely-not-British accent (whether it was German or not remains a debate) and donned a fat suit!
In his interviews, Scott Adkins claimed that many actors, including Ronald Lacey from Raiders of the Lost Ark to Keanu Reeves himself, inspired his performance in the latest John Wick movie.
Read on to know how much Keanu Reeves influenced Scott's performance here!
How Did Scott Adkins Secure A Role in John Wick: Chapter 4? The Behind-the-Scenes Story
Starting his acting career with a minor role in the 2001 Hong Kong martial arts movie Extreme Challenge, Scott Adkins managed to work with other massive martial artist stars, including Yuen Woo-ping, Sammo Hung, and Jackie Chan. In the movie, Scott even fought against Jackie!
However, he earned mainstream success thanks to his role as the villain in Undisputed II: Last Man Standing. In 2019, Scott secured a role in Ip Man 4: The Finale alongside Donnie Yen. This role also reunited him with Yuen Woo-ping, who became the movie's action choreographer.
Fun Fact: Yuen Woo-ping, who starred alongside Scott Adkins in Extreme Challenge and choreographed Scott's fight scenes in Ip Man 4, is also the same person who trained Keanu Reeves while preparing for the first installment of The Matrix franchise!
With the number of action movies he starred in throughout the years, it's no surprise that Scott Adkins eventually secured a role in one of the John Wick movies. But do you know that there's a story behind his casting?
According to The Wrap, Scott has previously known and worked with John Wick's director Chad Stahelski. They worked in Expendables 2 and The Brothers Grimsby. When Scott found out Chad was directing the movie franchise, he asked Chad if he could cast him in one of the movies.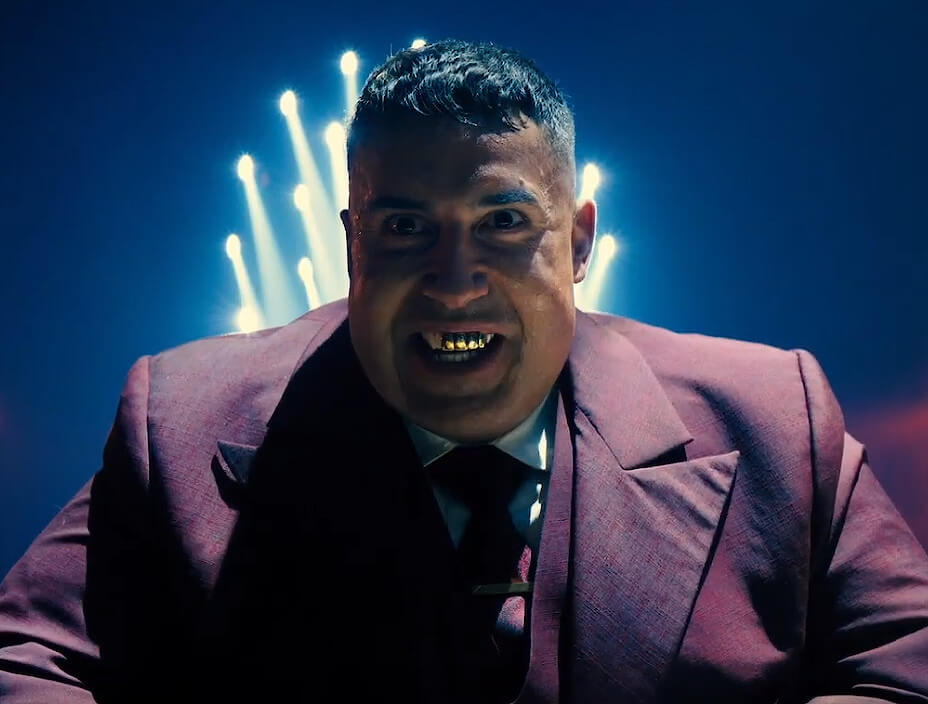 Finally agreeing to cast Scott in the fourth film, Chad required him to wear a fat suit and be completely unrecognizable to bring the vision of a "grotesquely evil, yet jolly" character to life.
"I figured I'm going to have to go big," Scott recalled. "I actually relished the challenge and the opportunity to create such an amazingly evil yet jolly character," he continued.
How Keanu Reeves Inspired Scott Adkins' Performance in John Wick: Chapter 4: Learning from the Best
As a professional martial artist, Scott Adkins thinks the fourth John Wick movie is another testament to how Hollywood movies can show martial arts action scenes as excellent as Hong Kong movies.
The actor also claimed that the success started with The Matrix, thanks to Yuen Woo-ping's choreography and Keanu Reeves excellent martial arts skills.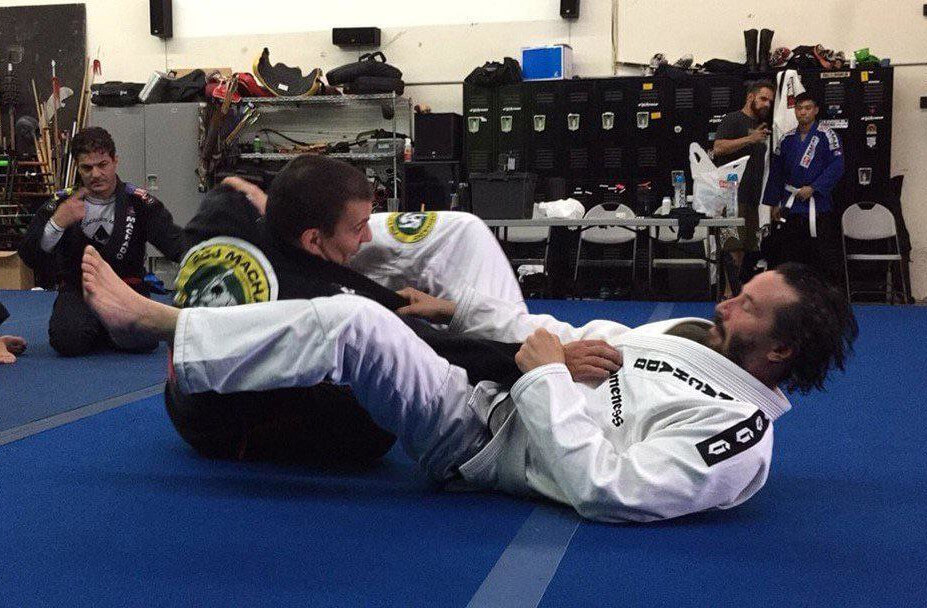 While working with Keanu and the John Wick team, Scott admitted it was a surreal experience to be "involved in one of the best action films ever made." He also said that watching Keanu doing his stunts made him feel the excitement he felt when he watched the first The Matrix film!
Besides his inner fanboy, who resurfaced while watching Keanu Reeves doing his action sequence (I mean, who wouldn't?), Scott also shared how Keanu inspired the moves he performed as Killa in the John Wick movie.
With the size difference between Killa and John's stature, Scott had to choreograph several techniques to utilize his more oversized body shape to attack John Wick.
"I remember choreographing some stuff … where I was using my belly as a weapon," he said in an interview with Entertainment Weekly.
"And Keanu's so well trained that you can show him there and then. Okay, we are going to do this, and he's able to do it," Scott added.
Scott only has good words to say about Keanu Reeves. Besides how Keanu inspired his moves as Killa, Scott also revealed that the Canadian actor prepared gifts for all the stunt guys and the John Wick team!
"He got me this axe, put it in a wooden box, and engraved it, and everything," he told Anna Faris' Unqualified podcast. "I have to keep it away from the children because it's a real one," Scott added.
Scott also shared how Keanu gave Rolex to the stunt performers and even offered his own chair to Scott when they first met on the set! Keanu did that after he had just finished filming his fight scenes, mind you.
Well, with how kind Keanu is, we sure hope that he didn't only inspire Scott Adkins for his acting performance but also inspired him to be as kind as Keanu in real life!