Lil Dicky Girlfriend: Here's What to Know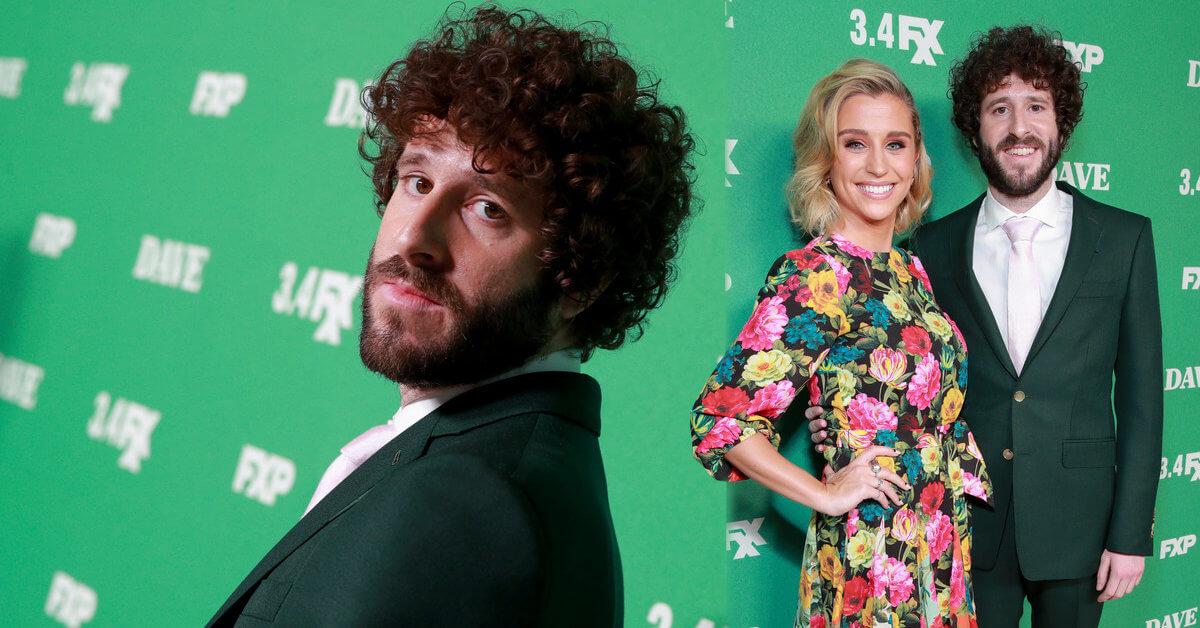 Lil Dicky, whose real name is David Andrew Burd, is an American Jewish rapper, comedian, and actor. He is best known for his song "Ex-Boyfriend" in 2013, in which he got more than one million views on YouTube in less than 24 hours.
He has been nominated for several awards in both movie and music, such as MTV Europe Music Awards, nominated for Best Video and Gotham Awards, nominated for Breakthrough Series.
We probably also heard his name from the sitcom "Dave," where all the rumors about his manhood came up in the media. What is this rumor about? Also, how is Lil Dicky's personal life? Is he in a relationship now? Who are his current girlfriend or past lovers? We are going to find out pretty soon.
The One and Only Ex-Girlfriend: Molly
Here's the fact as a starter: Lil Dicky's currently single! Seemed like his only and serious relationship that appeared in public was with a girl called Molly. We could figure out a lot about her from his song featuring Brendon Urie called "Molly" and his TV Series "Dave."
We are going to dig deeper about that in this article. He kept his dating life very private. Since his name blew up for the first time back in 2013 through his single "Ex-Boyfriend" that gained over one million views within 24 hours of its debut, he didn't talk much about his dating life in interviews.
He kept his appearance straight, talking about his career-related stuff: his new singles, EPs, and TV series.
His Real Life Story with Molly in "Dave"
Lil Dicky's TV Series "Dave" was premiered on FXX on March 4, 2020. Dave is a comedy TV series that was also produced by Kevin Hart and Greg Mottola. It received positive feedback from Lil Dicky's fans because one of its characters, named Ally that was played by Taylor Misiak, was rumored to be based on Lil Dicky's real-life ex-girlfriend, Molly.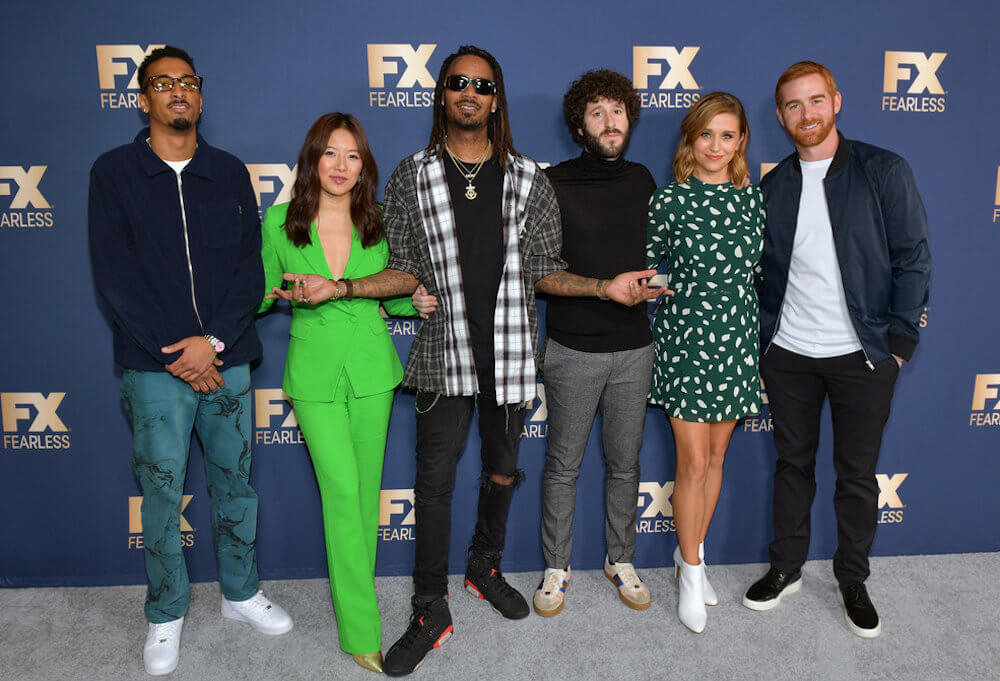 In Dave, Lil Dicky's character dated an elementary school teacher, Ally, before they broke up due to his inability to balance out his career and his love life; which he ended up choosing his career more but still pretty much in love with Ally. Sounds a lot like his story with Molly.
The storyline between Dave Burd (Lil Dicky) and Ally (Taylor Misiak) wasn't smooth. In Dave, Dave and Ally were rumored to be dating even before the series began. They both were in love, but there were several issues, mostly from Dave's side.
It said that Dave had had issues with his "manhood" resulting from his surgery when he was a child. Some sources stated that he underwent surgery more than two times as a child, resulting in he was pretty insecure about his "manhood size."
But Lil Dicky wasn't that insecure to admit about that. In his interview with The Guardian, he stated: "Everything the show says about my manhood is true," and his audience praised him because Dave took male insecurity to profound levels and taught the audience how to handle that kind of insecurity in most men.
Another Dave's issue lay on his emotional unavailability. Like most men also had gone through, some men – based on that show – have difficulties getting in touch with their emotional side because it appeared "less masculine," and it shouldn't be that way.
Despite all of that, Ally still accepted him the way he was, but that didn't go both ways with Dave. He was also way too invested with his career and upcoming songs and started to detach from his relationship.
Ally didn't think that was how a relationship should be. The two then got into a huge argument and decided to split because Dave refused to prioritize her over his career.
According to Lil Dicky's interviews with multiple sources, Dave was based on Lil Dicky's real life. It was confirmed by Lil Dicky himself, stating that: "I knew that I had to pursue my dreams before anything else."
He also added that he didn't realize how hard it was to break up with Molly – or Ally – until it happened. He said: "I acknowledge that living with the realities of the outcome is the tricky part."
If we connect the dot between Dave's storyline and his song Molly, it all then makes sense. In Molly's music video, he came to Molly's wedding and had a hard time seeing her happy with the other man. Even though he realized it was all the consequences of his own decision, there was still a bit of regret in him.
Watching Molly Get Married to Another Man
Molly's song is about how Lil Dicky had to sacrifice his relationship with Molly due to his big dreams in his rap career and how he still cherishes the good times he used to have with Molly even though he knew it was all too late for them to come back together. Lil Dicky described that song as "the softest thing I ever did," as depicted in his first line in Molly.
Lil Dicky and Molly broke up because he wanted to go to California to pursue his career as a rapper and comedian at first. On the other hand, Molly wasn't ready to follow him along and left what she had in her life to always be in Dicky's side.
The two didn't agree to save their relationship, so Lil Dicky decided to end the relationship, even though he soon gets haunted by regret.
In Molly's lyric, also he said: "And even though I had to move, I ain't move on." Even though in Molly, he also indicated that he always chose his rap over his love life.
There were several interesting rumors about the song Molly. Some sources also said that "Molly," was referred to as the drug Molly which means a hard "pill to swallow," this reference was supported by a line sung in the chorus by Brendon Urie. We couldn't possibly know whether this interpretation was true or not because neither Dicky nor Urie confirmed this in their interviews.
Other rumors also said that the girl who played Molly in the music video was Molly, Lil Dicky's real girlfriend. Some fans believe in this rumor because Lil Dicky appeared emotional in the music video. And seeing from his all-out effort for his career, this rumor didn't sound too impossible to be true either. But was that the truth?
Lil Dicky hadn't confirmed whether the girl in Molly's music video was the real Molly or not. In his interview with GQ, he only confirmed that it was indeed based on a true story.
He stated: "Yeah, that's my ex-girlfriend. Like I said, the same way that I think I'm more than a rapper, I don't have just funny things to say. I'm totally emotionally vulnerable. I love being in love and being single to me is far less interesting to me than being in deep love."
If that's the case, then why he had to put himself in a tough situation to choose between his career and his love life? Didn't he also say that his career and his relationship with Molly couldn't go hand-in-hand?
It was also weird that he hadn't had any serious relationship after Molly.
Maybe he was still broken-hearted by the breakup, or maybe he was still too invested in his career? We could never know because aside from his funny and pretty laid-back personality, he was also a pretty closed-off kind of person.
There wasn't any rumor about him being closed with another girl also. It was like, he was unapproachable and didn't want to get himself in a serious relationship?
In addition to that, Lil Dicky's decision to be single for a while made his fans disappointed because they expected more things to know about his personal life. Who wouldn't want to dig deeper into their idol's personal life, right?
Unlike any other celebs in the music industry, Lil Dicky's personal life wasn't the main spotlight in his life. Frankly, there isn't much information about Lil Dicky's past ex-girlfriends and his relationship story other than Molly. Some media even hesitated that "Molly" was his ex's real name, as some of his fans in his fan base assumed that Molly was just a pseudonym and not her real name.
But, being in a serious and real relationship had always been Lil Dicky's dreams. In his interview with British DJ Tim Westwood, he stated: "I think I'll have just met the love of my life, which is like, a huge deal for me. Half of my satisfaction will have come from that."
He also stated that he might meet the love of his life at the peak of his career, at age 35. Even though it had always been in his dreams, he didn't want to get too invested in a relationship when he still considered himself "too young'.