The Truth About Joe Gatto's Net Worth and How Impractical Jokers Skyrocketed His Career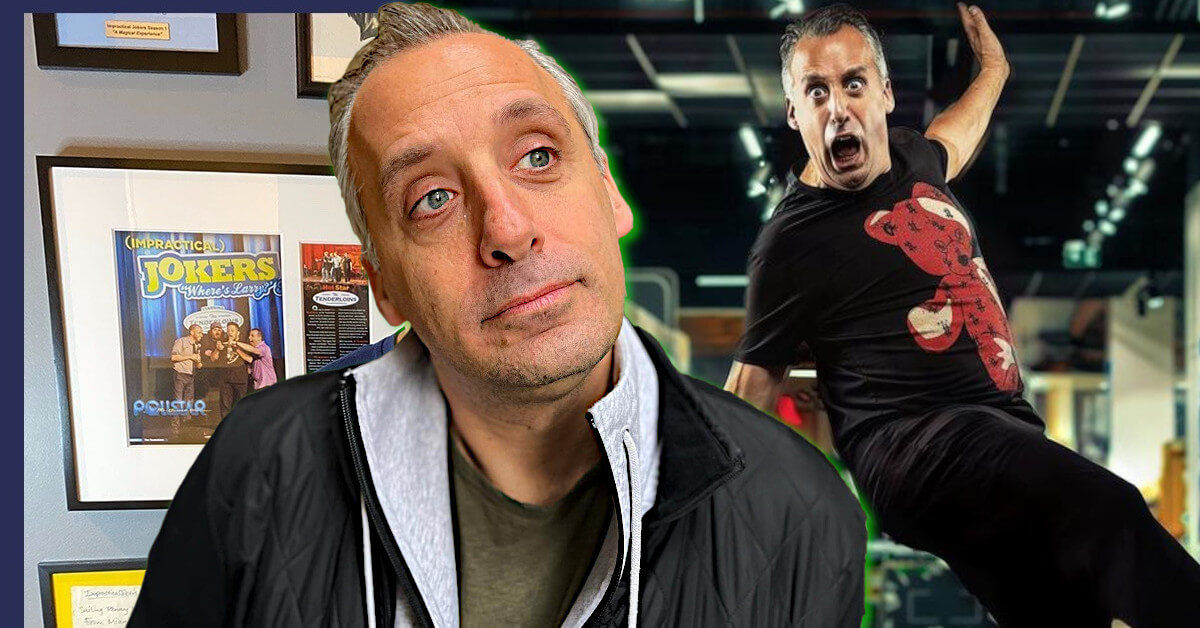 As one of Hollywood's most well-known improvisational comedians, Joe Gatto was launched to superstardom with the hidden camera reality show Impractical Jokers. Joe Gatto has established quite a reputation with his comedy troupe, the Tenderloins!
With his successful career, many wonder about Joe Gatto's wealth and net worth. Read on to take a glimpse into the comedian's lifestyle!
How Much Is Joe Gatto's Net Worth?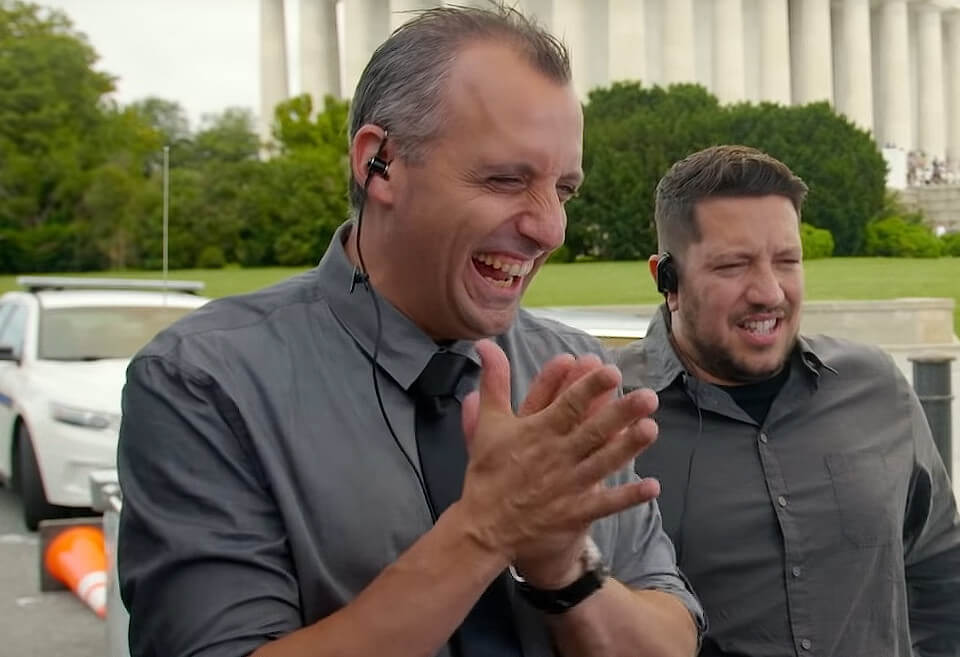 As a successful comedian, Joe Gatto has managed to amass more or less a $7 million net worth under his name! This amount is considered to be astonishing for a comedian.
His wealth can be attributed to the millions of views on the Tenderloins comedy sketches and the major success of Impractical Jokes!
When Did Joe Gatto Begin His Career as A Comedian?
Having had a knack for jokes and perfect comedic timing since high school, Joe Gatto joined his school's improvisation club with his schoolmates, James Murray, Brian Quinn, and Sal Vulcano.
The quartet later reunited after college and decided to get into comedy professionally. They later formed a comedy troupe called the Tenderloins and posted comedy sketches on YouTube. The videos quickly garnered lots of attention, earning millions of online views!
In 2011, Joe and his fellow the Tenderloins pals starred in Impractical Jokers, a hidden camera reality show. You know, not unlike Just for Laugh Gags. The show's first season reached more than 32 million viewers!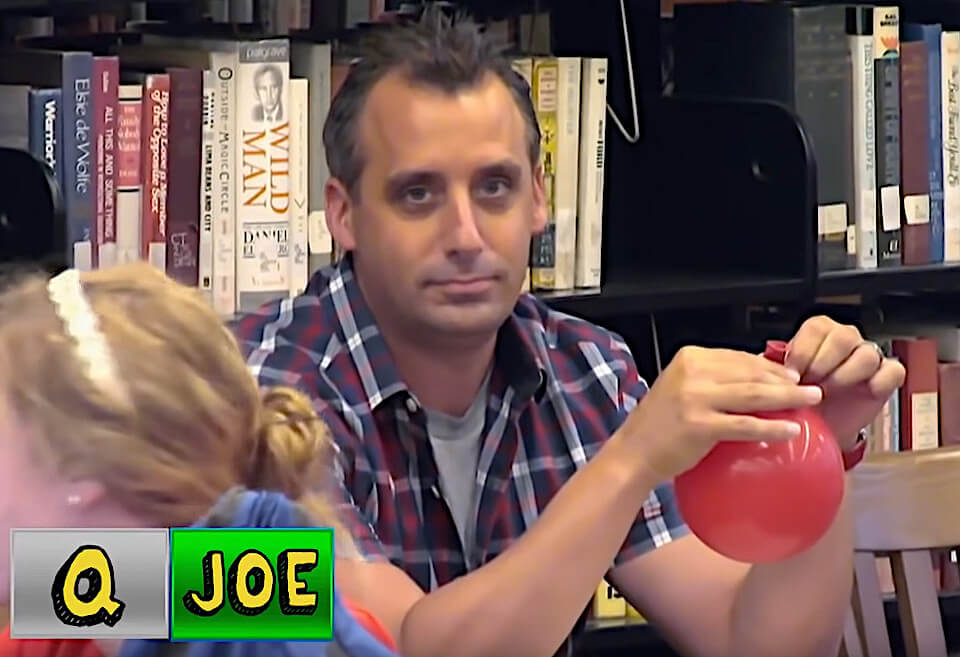 A year later, Joe and the Tenderloins hosted a podcast, The Tenderloins Podcast. Joe Gatto also made his acting debut when the show was later adapted into a comedy movie, Impractical Jokers: The Movie, in 2020.
Unfortunately, nearly two years after the movie was released, Joe announced he would leave the show "due to some issues."
"Bessy and I have decided to amicably part ways," he stated in an official statement.
"Now I need to focus on being the best father and co-parent to our two incredible kids," Joe concluded.
Although he no longer participated in Impractical Jokes, Joe has co-hosted the Two Cool Moms podcast since March 2022 alongside fellow comedian Steve Byrne. At least we can hear Joe's voice sprouting out jokes here and there, right?
Where Does Joe Gatto Live?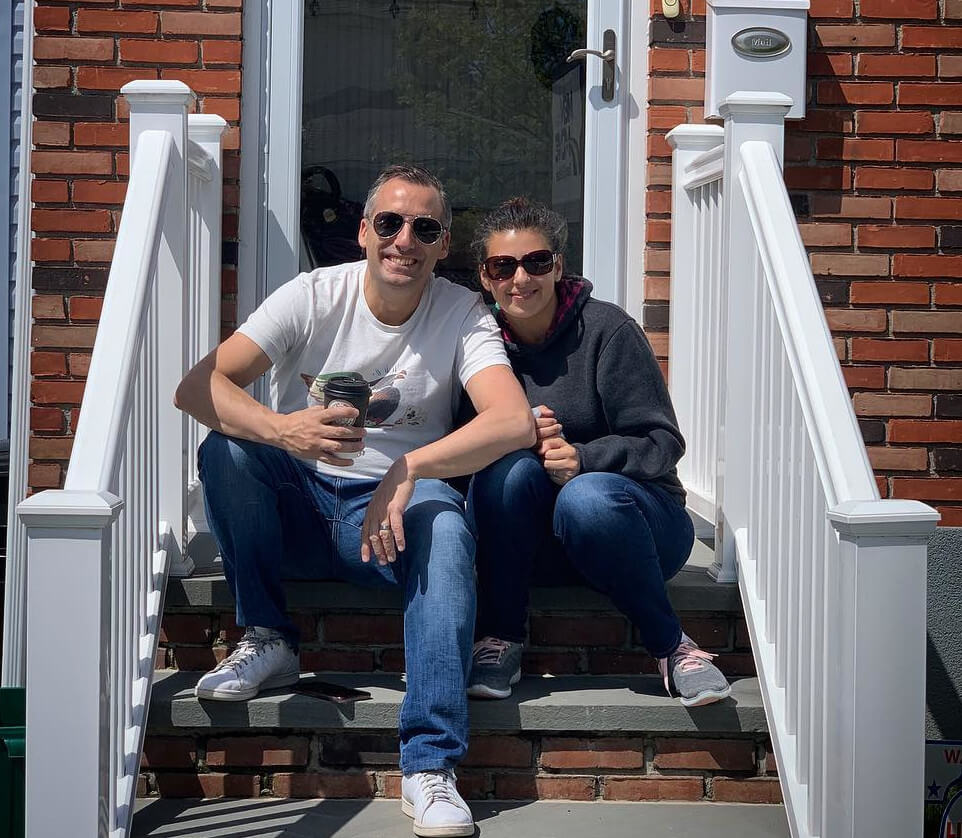 In 2015, shortly after he welcomed her firstborn daughter with his wife, Bessy Haggar, Joe Gatto purchased a three-bedroom home in Lynbrook for $485,000. He sold the house in 2019 for $675,000 and moved to a lavish mansion in Old Brookville.
Although his Lynbrook house is significantly more humble than his new mansion, Joe claimed that the home and the neighborhood hold a soft spot in his heart, as he wrote in his Instagram post.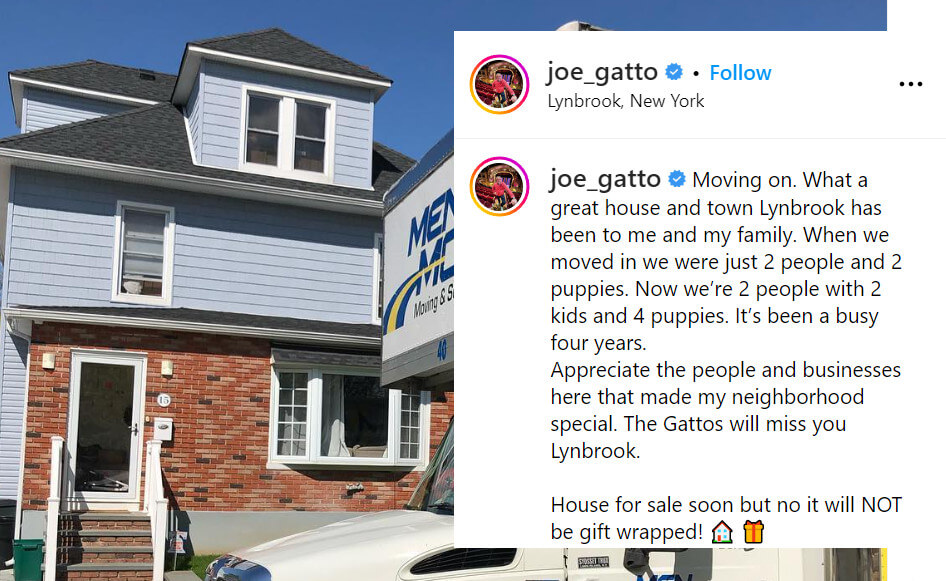 According to Radar Online, Joe and his wife spent $2.7 million on the 6,000-square-foot mansion in Old Brookville a year before they sold the Lynbrook house. The former couple reportedly sold the estate after they separated. However, there were no details on the selling price for the property.
Does Joe Gatto Own A Business?
Besides being a comedian and podcast host, Joe Gatto is a producer and a businessman! Joe established Cannoli Productions in 2018. According to the company's official website, the production house operates "primarily in the comedic space," although they're also open to delivering solutions for all "clients' production needs."
So far, the production company has only produced several short web videos, all directed and produced by Joe Gatto himself!
Inside Joe Gatto's Career As An Author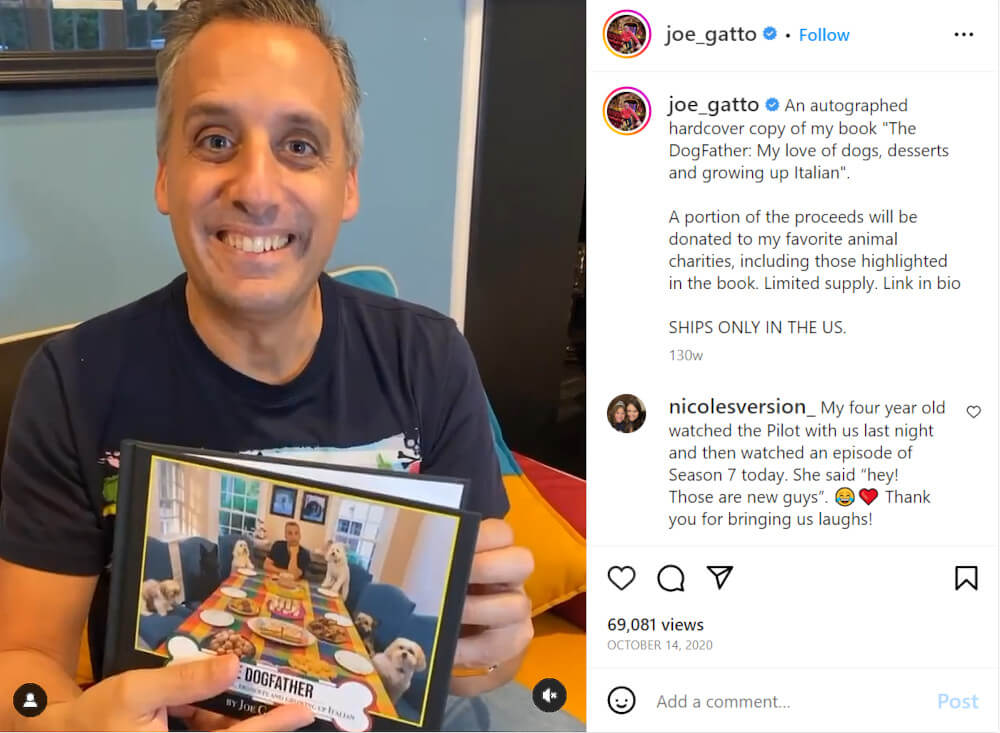 Yep, you read that right! Joe Gatto is also a published author! In 2020, the comedian published his debut book, The Dogfather: My Love for Dogs, Dessert and Growing Up Italian.
In his autobiography, Joe retold the stories of each of his rescue dogs, collectively named Gatto Pups. He also wrote about his childhood as an Italian kid in Staten Island and how it caused his overwhelming love for desserts and sweets!
How Much Does Joe Gatto Earn?
Joe Gatto and the other members of the Tenderloins started with a pretty solid reputation, as they managed to win the $100,000 grand prize in It's Your Show back in 2007. It is probably why the quartet scored a $26,000 paycheck for every episode of Impractical Jokers!
In 2015, it was reported that Joe and his three other pals received a pay raise of $50,000 for each episode. It was unknown whether the amount remained the same until Joe departed from the show. However, with his business venture, podcasts, and book sales, it can be said that Joe earns more than $1 million annually!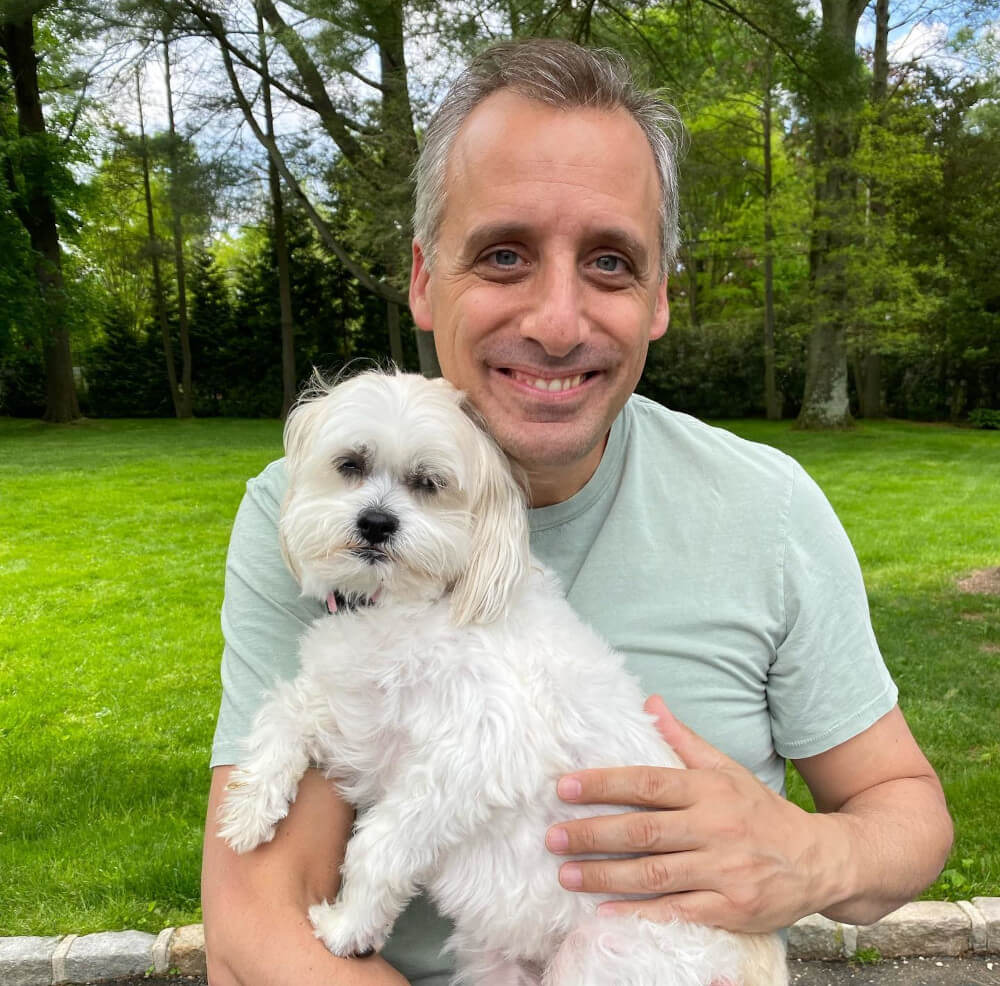 With his wealth, Joe actively supports the Daniels Music Organization. He also attended the Get Your Rescue On Gala held by North Shore Animal League America in 2018 to support the organization.