Is American Actor Ryan Paevey Married? Who Is His Wife?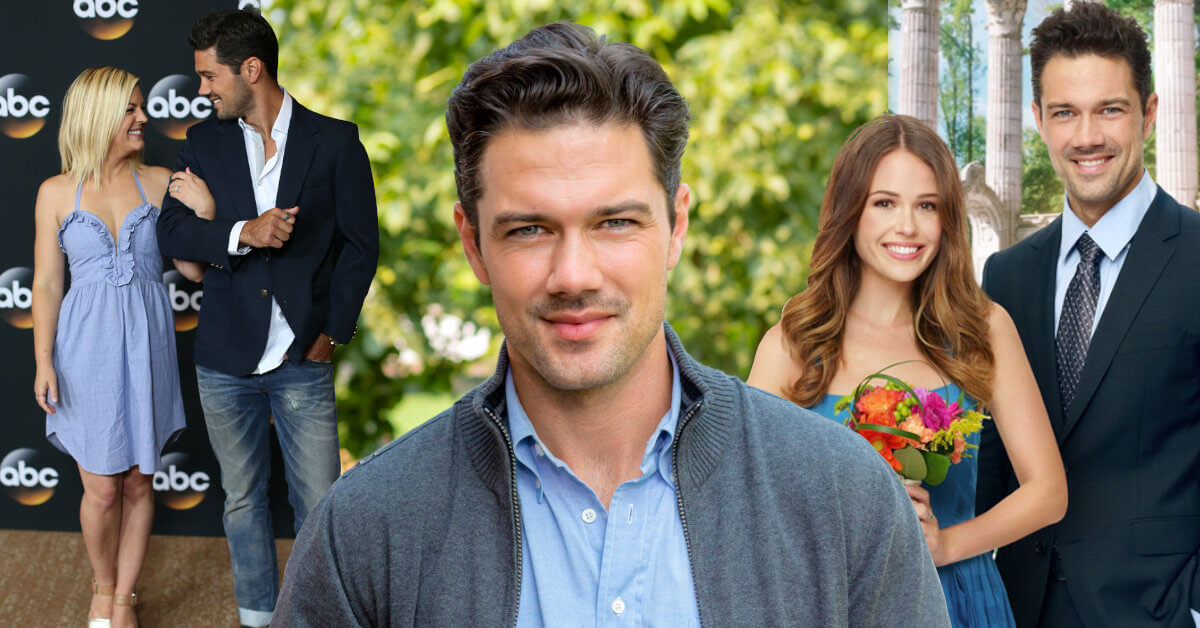 A well-known American model and actor, Ryan Paevey, is starting to gain more recognition. It is no surprise because he is a man of both looks and talent. As a model, he has worked with Katy Perry and Cher! Not only that, but Paevey also appeared in Robin Thicke's Sex Therapy and Christina Aguilera's Your Body.
Moreover, this fine-looking man is also linked with some pretty women in the past. In this article, we will know all about Ryan Paevey's love life. Does he have a wife now? Has he married before? Stay tuned to find more information!
Ryan Paevey's Views on Marriage
When we talk about a model and his dating life, of course, we are expecting some of A-lists of hot and pretty women surrounding him. Whether it's a marriage, dating, or just a hookup, it doesn't matter.
But, it's different with Ryan Paevey. Although he is smoking hot (and we know it), he doesn't like to go around and hit many different girls like other celebrities. He's only been linked to three women so far, and we will dig deeper about each one of his girlfriends pretty soon.
Ryan Paevey also has an interesting view about a relationship. Like many people, as expected, he doesn't think that he wants to be in a serious relationship due to his career.
"You know, I am a workaholic. I don't even have a dog. I have a thriving houseplant, though," stated Paevey in his latest interview with Extra TV.
Ryan Paevey is a whole different person in his movies and real life. In the movies, the character he likes to play is a dreamy-eyed and romantic personality. However, he's more of an ambitious and tough man who puts his job as his priority in real life. We still love him, though.
When the interviewer asked him whether or not he wants to get married in the future, he undoubtedly answers with a "no," saying that he is "missing 50% of the equation to have a wife". Well, a good career does need a huge sacrifice indeed.
But don't give up just yet! Even though his views on marriage sound kind of hopeless, he said in one of his interviews that he believes in love at first sight. Well, he also has a huge crush on some actresses like Jessica Biel and Kate Beckinsale. But then he added that it's just a crush, and he had no intention to do anything further about that.
Nevertheless, it is still exciting to know more about his past relationships and all the girls he's ever been with! Overall, three women are linked to him: Jessa Hinton, Kirsten Storms, and Jocelyn Hudson.
Teasing Each Other on Twitter: Was Ryan Paevey Dated Jessa Hinton?
Jessa Hinton is a model and a lifestyle blogger on Twitter and Instagram. She is also a former Playboy model. A lot of media has told that Paevey and Hinton were a thing.
The news was first started in late 2014 since Paevey and Hinton interacted a lot on Twitter. The first one was when Hinton wrote, "There you go muffin @RyanPaevey" as a caption for her childhood picture, and it was also followed with a kiss emoji. That's too sweet!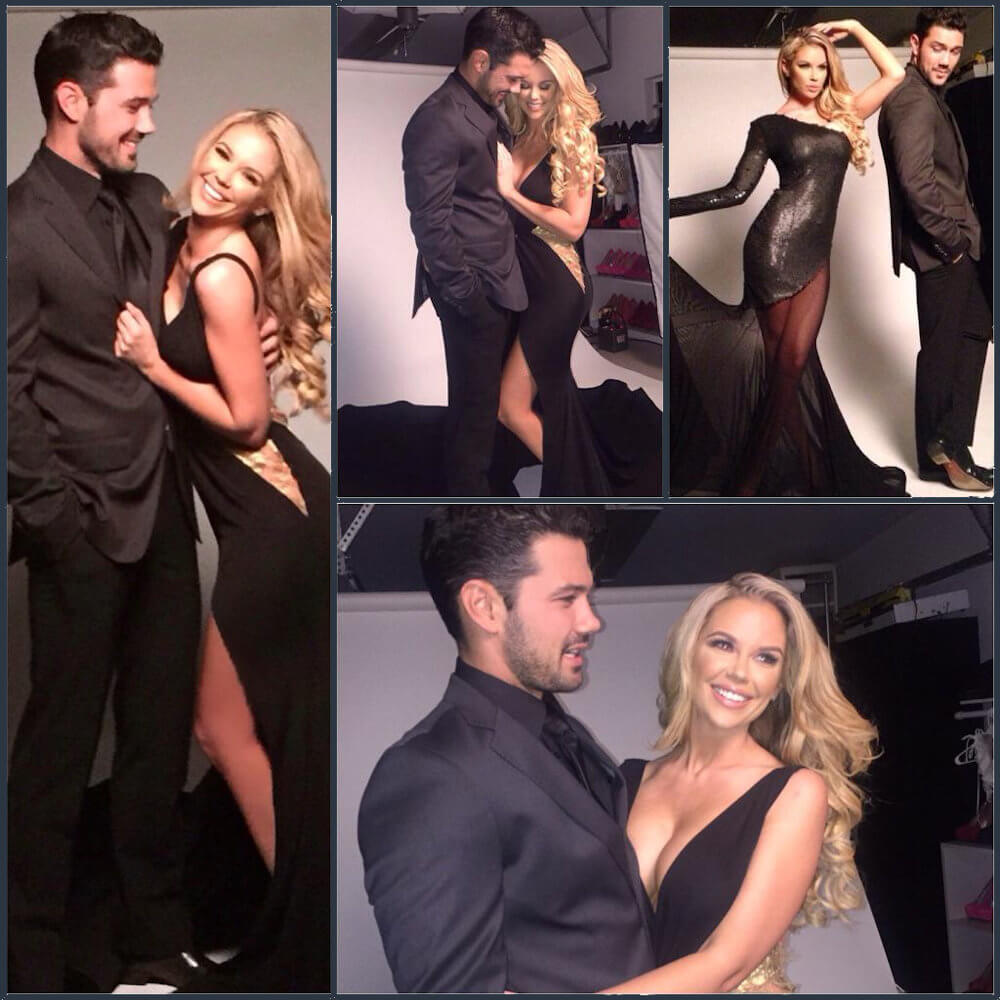 But it seemed like Hinton wasn't the only one who fueled the gossip. Paevey also teased Hinton on Twitter, with him saying, "I like this one. She's a keeper. @jessahinton," and then gave an Instagram link that captured Hinton's photo. He tweeted that in January 2015.
Paevey also gave a sign that he liked Hinton for more than just a friend. We can see that when one of Peavey's fans tweeted, "If that Jessa lady's your girlfriend, Wowza! You 2 make a stunning couple!" Paevey replied that with "thank you" and a smiley emoji after that. Woah, hard to think that they both were not a couple!
Not only that, Hinton and Paevey also play with each other through replies. That happened in September 2015. They looked like a new couple that was comfortable with each other!
However, not all Paevey's fans responded to the news with positive comments. Some of them didn't support the fact that he was rumored with Hinton. Knowing that he's been intensely interacting with Hinton on Twitter, he got several negative comments about it.
Then Paevey expresses his disappointment on his Instagram account, followed by tagging Jessa Hilton in his photo with a caption that goes,
"For the second time, a moment from my private life with someone I care about was removed from social media by bitterness. If you do not approve of my life or who I choose to surround myself with, kindly leave".
It seems like many of his fans was disappointed to know that Ryan Paevey is dating anyone!
But, looking at Paevey and Hinton's Twitter account, their interactions kept going until September 2015, and that was the last time they were mentioning each other.
However, many people had been wondering why they stopped talking to each other. And also, they explicitly denied that they were dating. And at present, Jessa Hinton is in a relationship with Sam Asghari. Fun fact, though, that her boyfriend works as a model and actor, too!
You cannot get enough of a hot and talented man, right, Hinton? Some people assumed that Paevey's negative comment about their relationship somehow got in the way. But nobody confirmed this.
And that leads to the conclusion that the two didn't date in real life. After few mentions on Twitter and one photoshoot together, they stopped talking to each other (as far as we can see on social media).
They might tease each other in public, but that's just it. Ryan Paevey also never admitted that he and Hinton were dating, though he didn't deny it either. Well, I guess it stayed as a brief fling only.
On Dating His Costar Kirsten Storms
Before Paevey's rumor with Jessa Hinton came to the surface, he was linked with an American actress, Kirsten Storms. The two were costars in the TV series General Hospital.
The peak of Paevey's career is when he was playing in General Hospital from 2013 to 2018. And it's not only his career that people seem too interested in but also his rumor with Storms.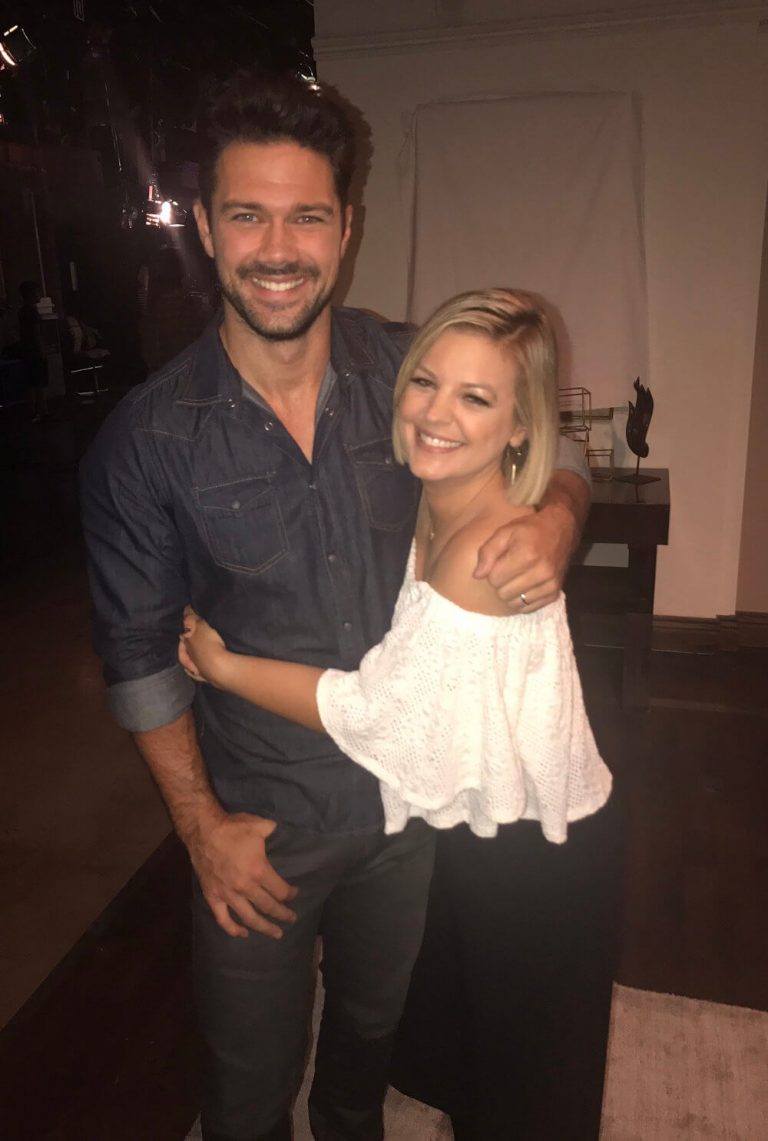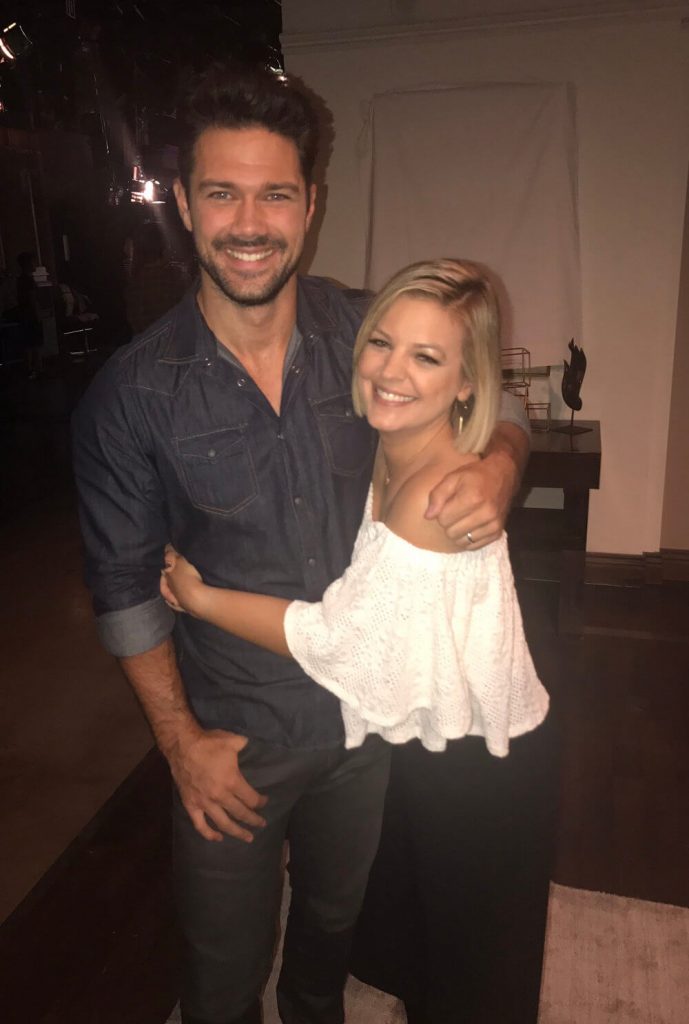 A lot of celebs have experienced falling for their costars. Well, it is understandable, especially if they've been working together for five years long. However, neither Paevey nor Storms gave any confirmation about that.
Ryan Paevey has a reputation for keeping his personal life very private. And his journey about love is not an exception. Kirsten Storms, on the other hand, is different from Paevey. She is very open about her relationship, and she talks a lot about her dating life in her interviews. But, she didn't mention his relationship with Paevey. So, does this indicate that they never dated in real life? A lot of people believe so.
So, the story between Paevey and Storms remained a rumor only since there isn't any clear information about their dating period, and they never seemed to be hanging out together. Too bad they have good chemistry in the series, though.
In addition, some sources stated that Kirsten Storms was married to Brandon Barash in 2013 (the same year when she worked alongside Paevey), so it indicates that Storms was off the market at that time! However, she got divorced in 2016 and has been single ever since.
On Dating an Actress and Former Ballerina, Jocelyn Hudon
Another actress that is linked with Ryan Paevey is Jocelyn Hudon. She was also Paevey's costar in one of his movies, From Friend to Fiancé. From its title alone, we can guess what kind of movie that they were playing, right? Yep, it's a romantic-comedy movie, and they played as the main characters.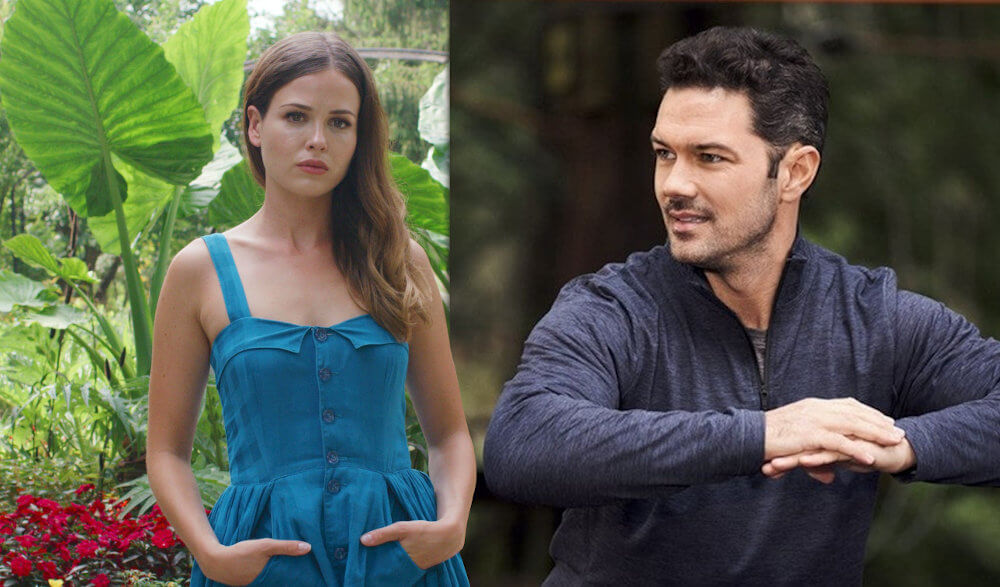 Jocelyn Hudon is a Canadian actress and also a former ballerina. Before deciding to pursue her acting career, she performed at the National Ballet School of Canada since she was seven years old. She began her acting career after she graduated from college. She's very talented and also has a bombshell look.
Unfortunately, the rumor between Hudon and Paevey remained to be just rumor (again). It was just a brief rumor when they worked together in a movie, and the rumor fizzled out quickly.
What's up with you and an actual relationship, Paevey? Don't you want to have a relationship where it is an official one?
So it made three of the women that have ever been linked with Ryan Paevey to be for rumors only. Paevey was pretty serious when he said he didn't have time to be in a relationship and doesn't want to get married soon due to his busy schedule. Or, maybe he just hasn't met the love of his life that he wants to settle his life with? We never know. But we hope some news about Ryan Paevey seeing someone will soon come to the media!