How Did Jack Black Meet His Wife Tanya Haden?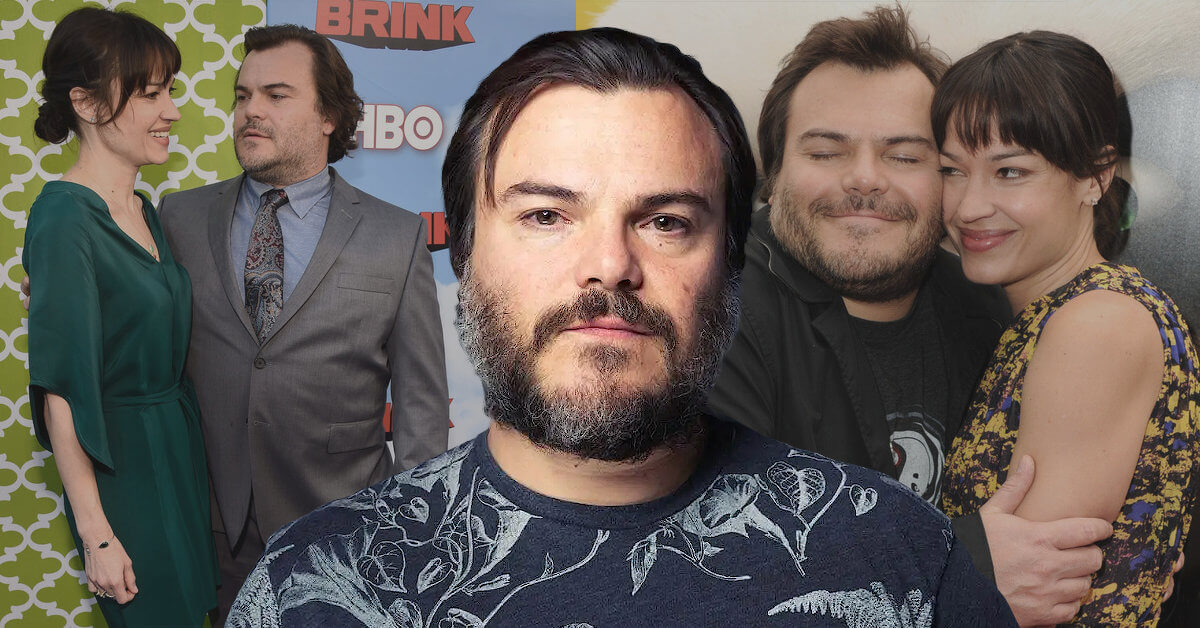 A musician, comedian, and actor whom we best know from School of Rocks and Jumanji, Jack Black, is a heck of a talented man. Jack's nickname as a "funnyman" alone is enough for everyone to pay attention to him, let alone being a lead vocalist of the Tenacious D. 
The band won a Grammy Award in 2013 and 2015. That sounds like a big deal, right?!
His success is also depicted in his personal life. He is a father of two and has been married to Tanya Haden for 15 years. Despite all the glory and fame he got in the industry, he's very loyal to his family.
Jack Black and His Current Wife, Tanya Haden
Jack Black has been in the entertainment industry for decades, but he kept his personal life overly private. However, he never hides that he has a happy family with his two sons and beautiful wife, Tanya Haden.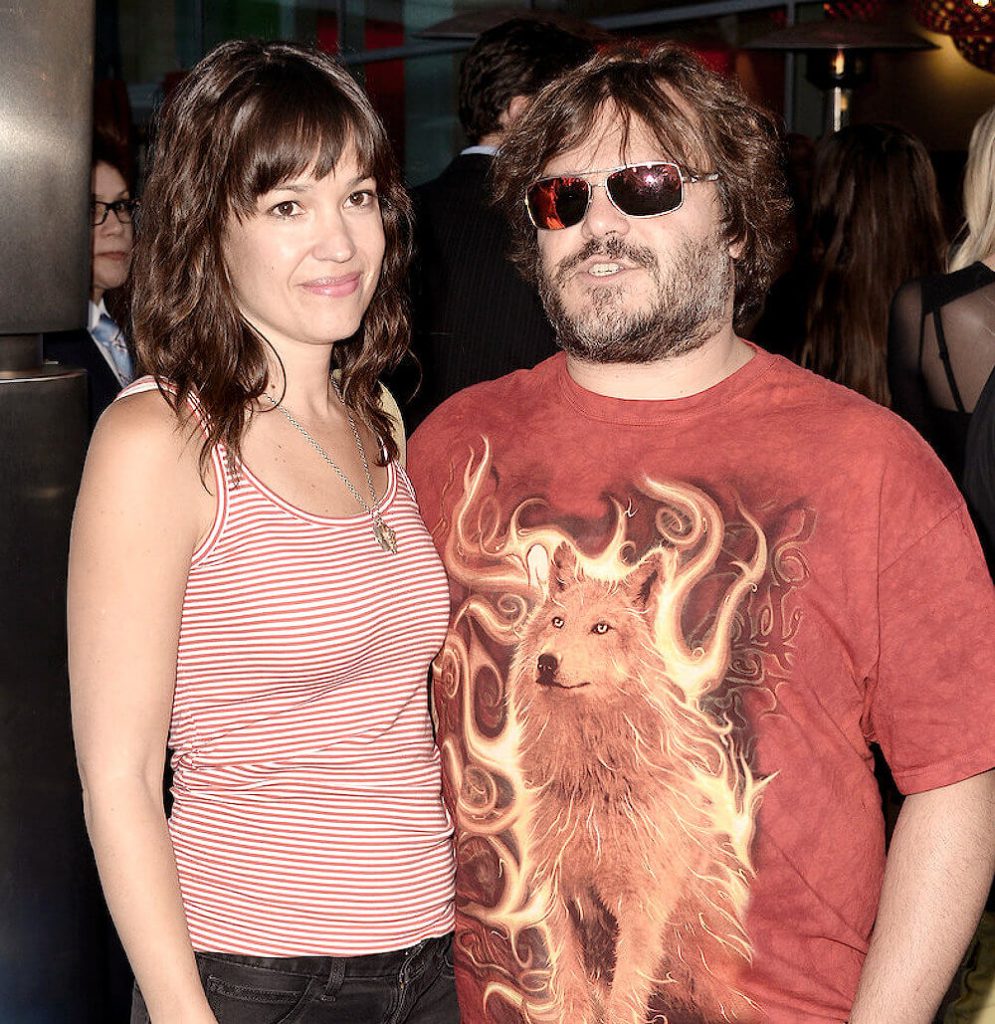 There are many exciting things that we can see from this couple. For a starter, Jack Black and Tanya Haden had known each other since high school! I mean, how often do you guys know high-school couples or friends that made it to marriage? Not much.
Tanya and Jack went to Crossroads School, a performing arts and science high school. At that time, Jack had put his eye on her, but he was too afraid to ask her out. He revealed that fact in his interview with The Sun newspaper.
"I wish I'd had more courage to ask out Tanya Haden, the woman who eventually became my wife," he started the interview. "We met at school at 18 – and I wasted 15 years waiting for my chance." Yes, you guys read that right. It wasn't until fifteen years after they first met that the two started dating.
The two began dating in 2005, before tying the knot a year later in Big Sur, California. Contrary to their fellow actors, they hardly had any problems or big arguments throughout their time being a husband and wife. Their married life is just so steady and healthy.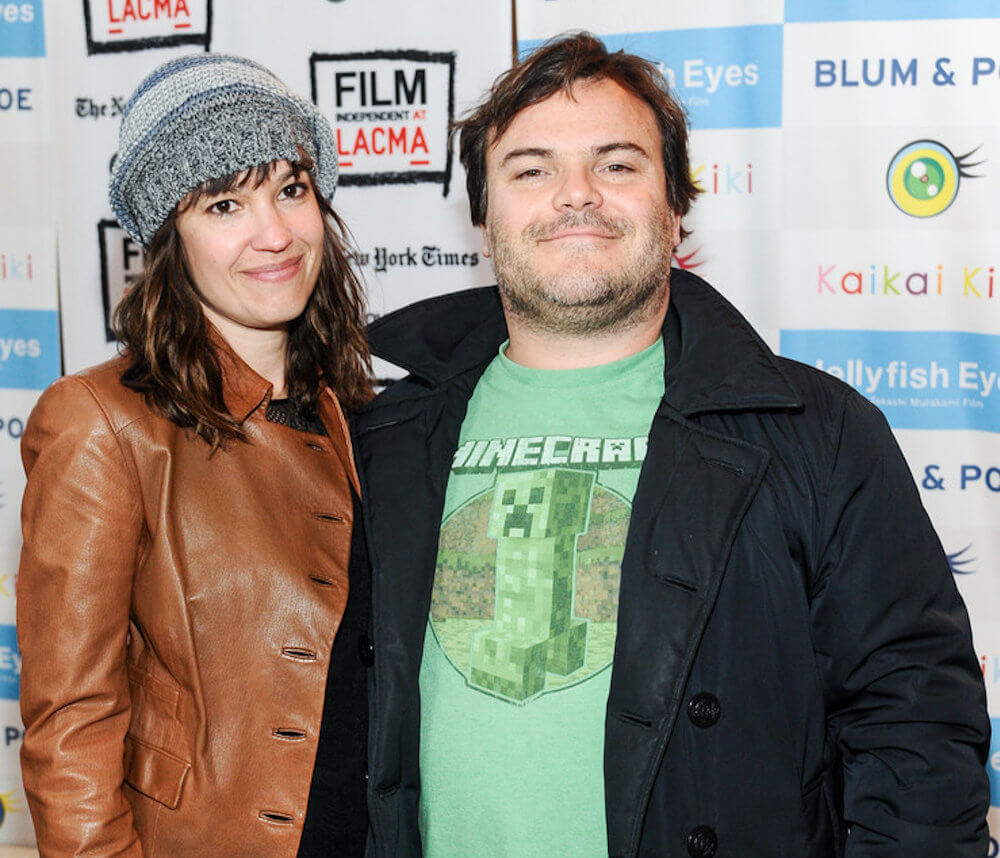 Tanya Haden herself is a familiar name in the industry. Tanya was born and raised in New York. Even though she's not an actress, she had her moment being a singer and musician.
Jack is very open when it comes to expressing his feelings towards her. Still, in his interview, he mentioned how Tanya was like "everything he could wish for."
"She was everything I could wish for. She is talented, beautiful, and a wonderful performer on stage. She was part of a band called The Haden Triplets. We first worked together on a student film, but we did not date," told Jack, capturing how proud he is of Tanya.
Jack Won the "Bad Parent of the Year" and How He Used to Think of Not Having Kids
We know that Jack regretted waiting 15 years to reveal his feelings. Fortunately, he didn't make the same mistakes when having kids. Less than a year after they got married, Jack and Tanya welcomed their first son, Samuel Jason Black.
It was pretty surprising because even though Jack looked delighted when he welcomed his first baby boy, he mentioned in his interview that he didn't want to have kids.
According to his interview with GQ, he mentioned that he would never have children – he worried about feeling trapped and anchored to home and having his selfish time eaten away. But he changed his mind quickly. 
"I don't want to go anywhere anyway. I like to be at home. And I like love," he said to GQ. Having a lovely wife like Tanya and two funny and talented boys is the perfect way to make him feel loved.
Tanya and Jack then welcomed another boy in 2008, Thomas "Tommy" David. Since then, he and Tanya have lived the best time of their lives being parents.
Jack and Tanya shared many moments with their kids in their social media and interviews. One of them is when Jack praised Samuel and Thomas for being "very creative."
"They both have made cool little short films on their iPhones. I am so proud and grateful for my family," told the Jumanji: The Next Level actor.
Not only that, but Jack also expressed how much he enjoyed spending his time away from acting, just chilling with his boys and having a slow-paced life.
"I love just hanging poolside with the boys, with Tanya and the boys. A day by the pool, that's a nice day off," the actor said. It does sound like a perfect day off plan, indeed!
When it comes to parenting style, Jack revealed that he has an approach that might be considered unusual by some other parents.
In his interview with the Australian radio, Nova 96.6, he revealed that Jack lets his children watch movies that they "probably shouldn't." He also jokingly said that he also won the "bad parent of the year" award in the interview.
However, he also stated that he didn't completely leave his kids to watch those movies alone. He thought that it was okay so long that he was there and he was "aware about what's going on in the movie." Instead of considering it as the "bad" parenting style, teaching his kids about stuff that they would see when they grow up might be wise.
Do you guys agree with that? What do you guys think?
Samuel and Tommy Looked Up to Jack for Their Career Paths?
Jack's rather "controversial" parenting style seems to be working well. Both of his sons, Samuel and Tommy, looked up to Jack and wanted to follow his career path. We can see that Samuel already had his first big role in Kung Fu Panda.
Meanwhile, Tommy showed his creative side and interest in pursuing a career as an actor by making his short movies. Samuel was also involved in the making of the short film.
"They both have made cool little short films on their iPhones," Jack said, still in his interview with People. "I am so proud and grateful for my family," he added.
However, Jack never forces anything for his kids. So, if Samuel and Tommy eventually decided to be like their dad, it was pure coming from his sons' interests.
A Very Short Relationship with Kathy Griffin that Turned Out Horrible
After knowing some of the details of Jack and Tanya's perfect little family, it's time to dig deeper into Jack's past relationship. Is he always the kind of guy who's loyal to one woman, or does he have anything quite "interesting" in his past?

Jack's past became the topic everyone talked about when a black-and-white picture was uploaded on Twitter, capturing him looking comfortable with the Pulp Fiction actress and a comedian, Kathy Griffin. Unfortunately, the image that was uploaded in May 2019 was already deleted.
It turned out to be a real thing, though, but a pretty short one. And Kathy confirmed it herself; she even emphasized that she wrote about her brief relationship with Jack in her first book called Official Book Club Selection: A Memoir According to Kathy Griffin.
She didn't reveal how long the two were dating, but it didn't turn out very well when Kathy described it in her book.
Jack Black and Laura Kightlinger: Get to Know All About Their Eight Years Together
Apart from Tanya, Jack Black had one other long-term and serious relationship. It was with the Down with Love and The Shaggy Dog actress Laura Kightlinger. They were together for eight years! Of course, it was a pretty serious one. But, what made them part ways in the end?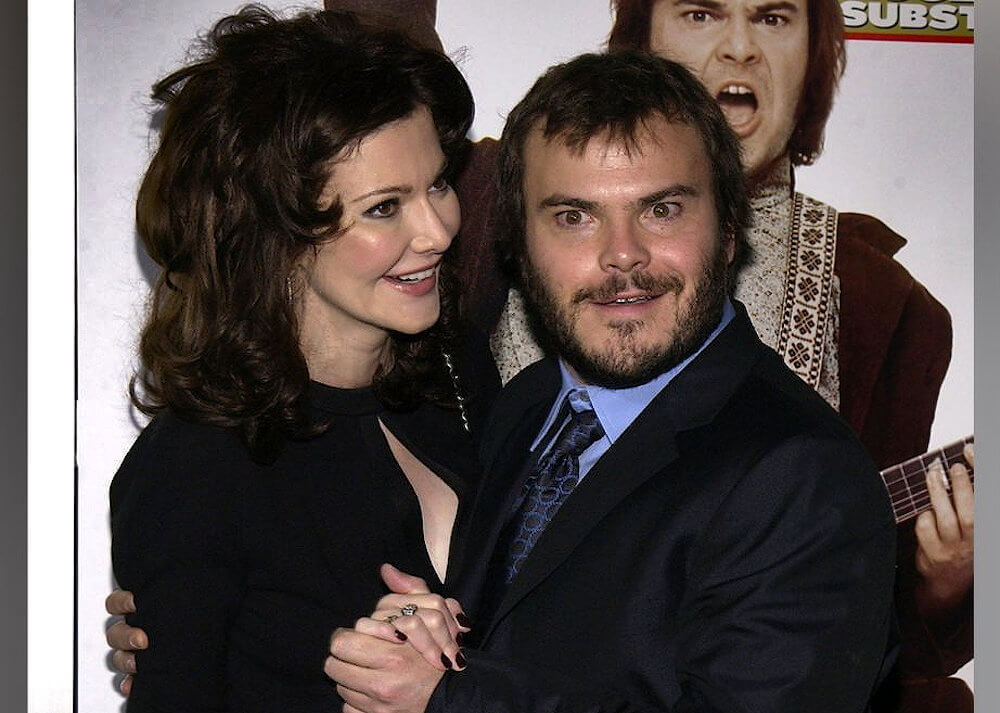 Laura and Jack dated from 1996 to 2005. Despite their nearly ten years-long relationships, it is unfortunate that there are not many details that we can know from them.
Unlike Tanya Haden, Jack didn't talk much about his time with Laura. He did mention several times that Laura was his girlfriend. Still, he didn't provide many details about how they met for the first time and what they had gone through as a couple.
One example is when Jack came to The Howard Stern Show, in which he mentioned that Laura was his girlfriend. But, instead of going deeper about it, the interview was mostly throwing jokes on Jack's physical appearance. But Jack seemed to enjoy himself in that interview, so nothing offensive was going on there. 
The details about why they broke up might not be there, but the two made sure they were still great friends. Even after the breakup, Jack and Laura were still working together. Of course, they were still seen attending some awards (not together as a couple).
After breaking up with Jack, Laura dated a British actor, Joshua Sasse. But, just like Jack, her relationship with him remained very private, and it isn't clear whether or not they are still together until now.