Everything We Know About Andy Samberg Wife Joanna Newsom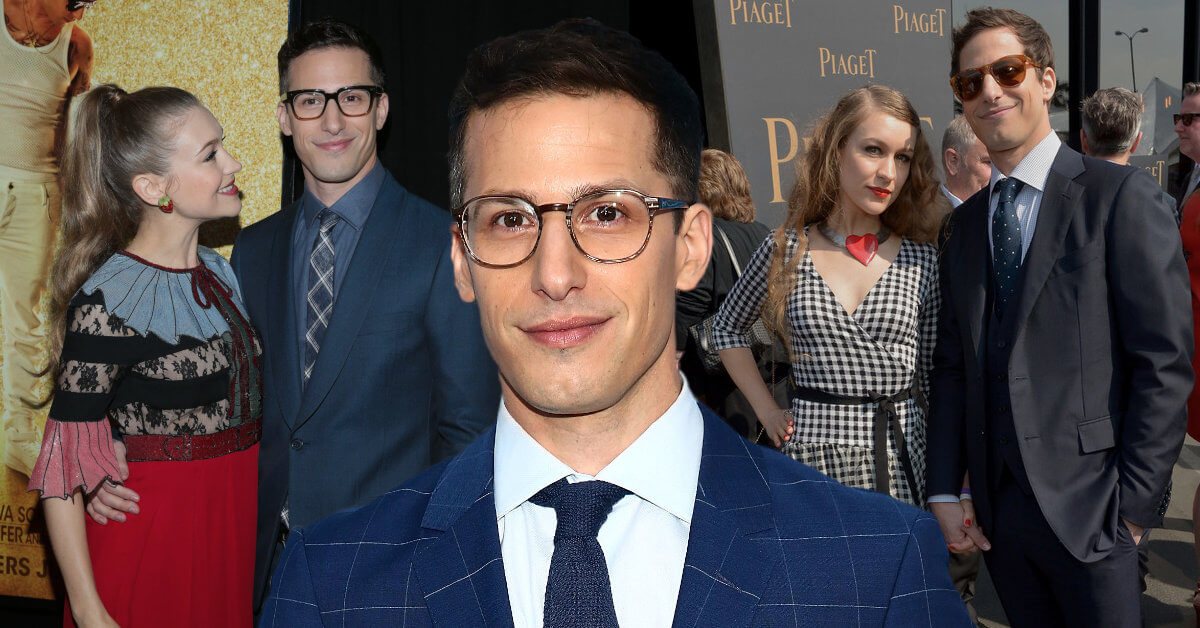 If you guys are into comedy TV shows, it must be familiar to hear Andy Samberg. Do you not know him? How about Jake Peralta? The cocky and immature detective stationed in Brooklyn Nine-Nine's precinct. Andy Samberg played the main protagonist (or the police that says "okay" too much in the Brooklyn Nine-Nine.
Before joining the Nine-Nine cast, Andy was a member of the comedy troupe "The Lonely Island" and was hired for SNL in 2005. Following this, he continued to receive astonishing levels of success with his comedy works. Andy even earned the Golden Globe for his performance in Brooklyn Nine-Nine alone.
Despite his successful career in the entertainment industry, Andy keeps his personal life low-key. However, he never hides that he is happily married to a remarkable woman named Joanna Newsom and has shared a daughter for eight years. Without further ado, let's dig into Andy Samberg's relationship history.
Andy Samberg's Wife, Joanna Newsom, Also Has a Passion for Comedy
A talented musician, lyricist, and harpist, Joanna Newsom, have been in a relationship with Andy Samberg since 2008. Joanna is known for her groundbreaking work in the early 2000s when she signed with an independent label as a musician (harpist, to be exact). She was even crowned as one of the "best-known harpists in American indie music' by Rolling Stone.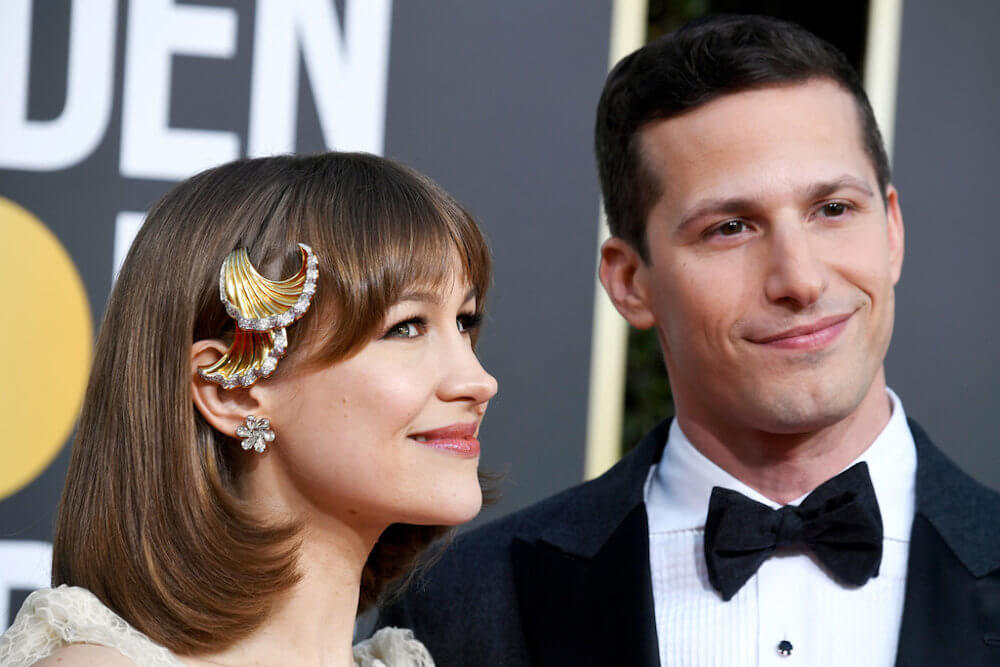 Joanna took harp lessons from a very young age and began studying at a folk music camp in her early teenage years. This resulted in her first transformative musical experience. She had started to compose her instrumental pieces at that time. Joanna is a gifted musical genius with great imagination and beautiful lyrical sense.
Being an incredible musician, Joanna Newsom has been releasing four full albums in total, selling thousands of records. She has also held her performance concerts for the past few years.
However, it seems that her interest is not just about music. Joanna seems to have one thing in common with Andy: comedy. She channeled her love for comedy by acting, too. She also has an acting career as a harpist in Portlandia. We're talking about a multi-talented woman right here.
Andy Samberg and Joanna Newsom Had a Crush on Each Other Even Before They Met in Person
Though Andy Samberg and his wife seem to have an exciting life, they prefer to keep it under the wraps. But, it is still possible to know about their first encounter and their few stories after they got married.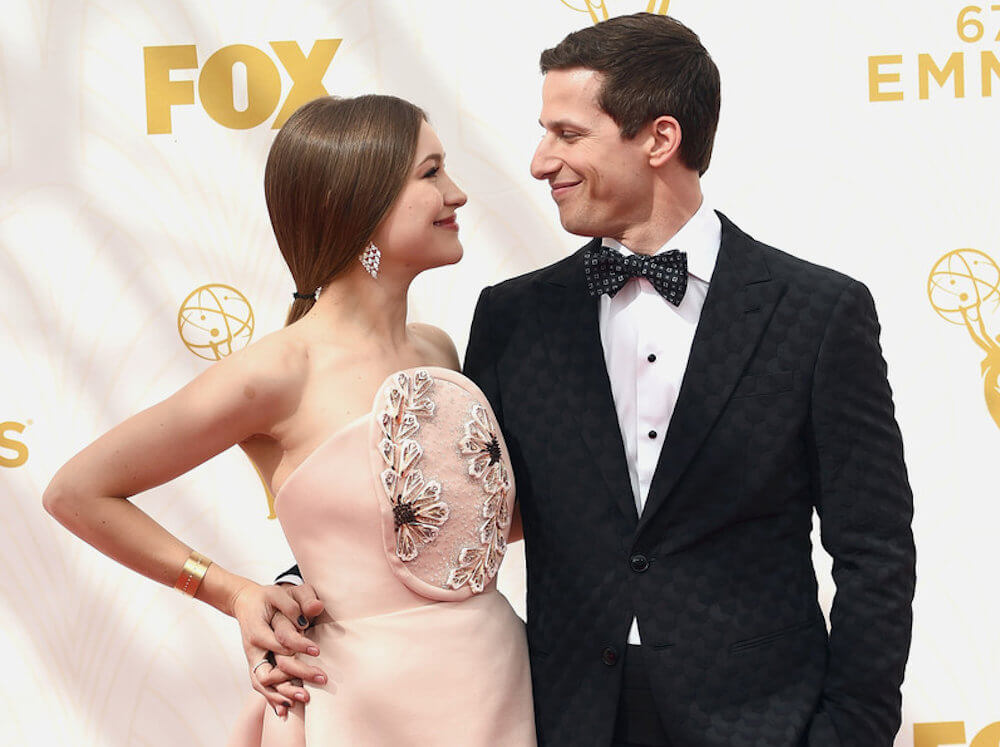 The story began in 2008. Andy and Joanna met through a mutual friend. However, it wasn't intended to pair them as romantic couples at first. Joanna asked her friend, Fred Armisen, to come to her shows, and Fred brought Andy there. Little did she know that Andy went because he was already a huge fan of her even before they met in person.
Well, we could only imagine how funny it would be for Andy to make his way to get his girl with all of his comedy and pun. Tell me something more exciting than that! And also, it is safe to say that Andy married his crush in real life.
Andy wasn't the only one, though. In one of her interviews, Joanna also admitted that she had been Andy's fan since day one.
"I had just been with my band backstage, like an hour before, watching Just 2 Guyz. Andy has a tiny part. He plays Steve the c***. So, when I met him, he was kinda shy, and I said, 'Oh my God, you're Steve the c***! He always says he saw heart bubbles," Joanna recalled her first encounter with Andy when she became a guest in Late Night with Seth Meyers.
Not long after their first meeting, the two started dating. Adam and Joanna then got engaged five years later, in February 2013. Seven months later, in September 2013, the two tied the knot in Big Sur, California, at the Post Ranch Inn. Since then, the rest is history.
Both of Them Are Still Each Other's Biggest Fans Even Years After Their Marriage
Their life after marriage remains very private. Just take a look at Andy's Instagram; he only posted one photo, and it was for promoting his newest project. Despite having more than five thousand followers, Andy doesn't seem interested in sharing his personal life there.
Joanna also shares the same thought. She doesn't have any social media, and the only Instagram account with her name is made by her fans.
Since they are extremely private, when People announced Joanna's pregnancy and they were expecting a baby girl, many people were shocked. Joanna and Andy then decided not to reveal their daughter's identity.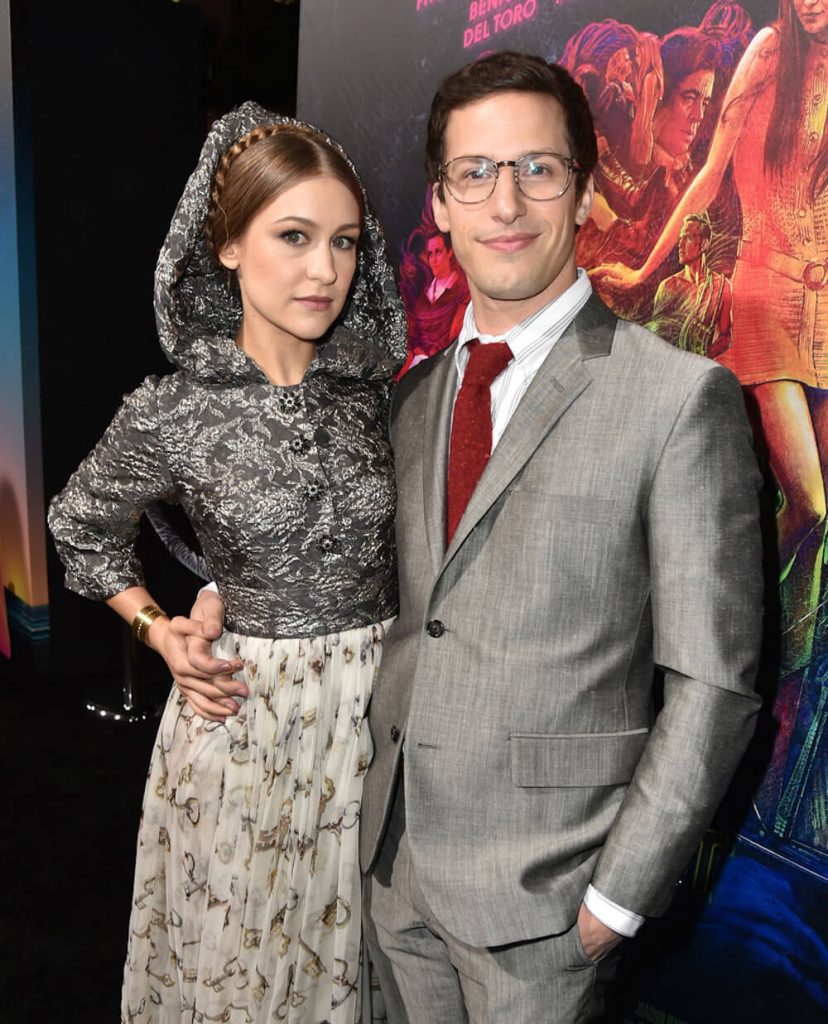 Even though their personal life might be a little secretive, Adam Samberg and Joanna Newsom have always been vocal in giving each other praises. "He's my favorite person in the world," Joanna said. She even added that Andy probably is the biggest fan of her music, and this was proven by himself, as he told iNews that "her music is really meaningful and she's brilliant."
Andy even joked about their anniversary celebrations as parents, as he told Conan O'Brien in 2017, "The first three anniversaries were very lavish. Had a fancy dinner in nice restaurants, went out dancing with her," Andy reminisced. She's like, 'Thanks.'
He said that having a baby is just about sitting down with his wife while watching TV at the end of the day. "And then we've got the baby now. So this year, I got home. I picked a single flower out of the neighbor's garden. I walked in, and I was like, 'Happy anniversary.' Let's hope his neighbor would never find out about him picking up those flowers.
A Glimpse of Andy Samberg's Life as a Parent
In 2017, through news sources, it was confirmed that Andy Samberg and his wife Joanna Newsom welcomed their newborn daughter. Aside from the confirmation news, no other details were shared, such as the birthdate and the baby's name.
However, these days, Andy Samberg finally gave his fans a glimpse of his private life by sharing his parenting life. He revealed on E! 's Golden Globe Pre-show how he and Joanna Newsom became amazing parents to their three years old daughters during the pandemic.
"Every week, I'm injuring my neck and back, picking up my kid. I have reached the age where I should be stretching first thing in the morning, every day if I'm going to be picking up my child," Andy said. However, Andy enjoyed every second of his morning routine with his daughter because he couldn't get much time with his family amid his very tight working schedule.
On Late Night with Seth Meyer, Andy Samberg also shared that his daughter is now very into "The Nutcracker." He said, "We listen to Nutcracker nonstop… on a loop. And she knows all the tracks, you know? And it's pretty heavy." It seems like the genes have passed on.
Adam Samberg's little daughter is now into classical music. Like a mother, like a daughter. He also hoped to take his daughter to see the ballet once this pandemic was over.
Well, it seems that Samberg-Newson has passed the traits of being artistic and creative to their daughter. Andy Samberg also claimed that his daughter had shown interest in making art very young. He shared that his baby is trying to learn from her mother by playing a miniature harp.
On Dating Natalie Portman: Real Relationship or a Mere Rumor?
In 2006, Andy Samberg was rumored to have a relationship with Natalie Portman. Yes, Natalie Portman, the actress. How come this rumor was sparked when the two of them were never seen hanging out together?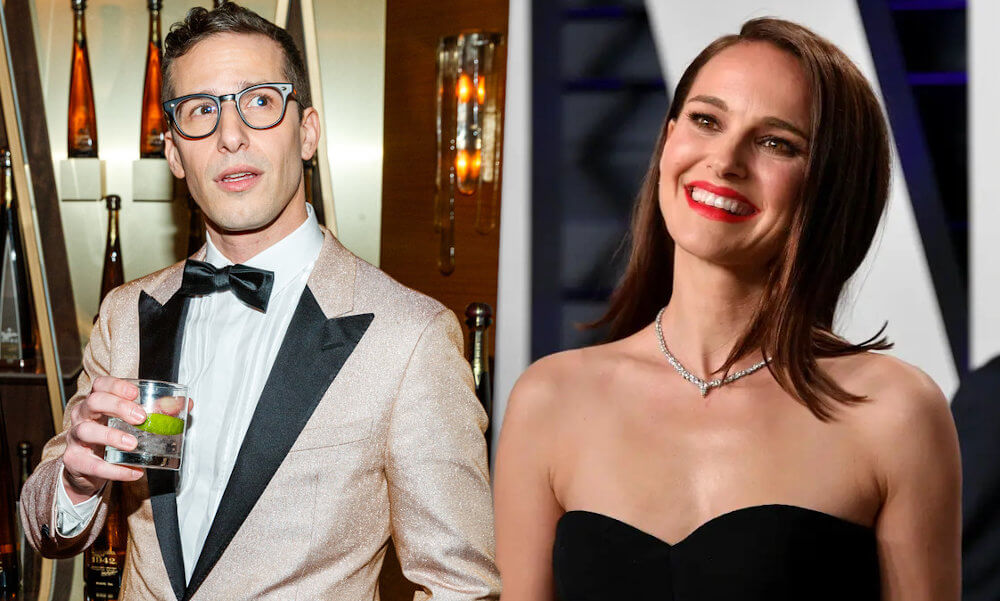 It started when Natalie Portman was featured on The Lonely Island's (Andy's comedy troupe) sketch entitled Natalie's Rap.
Sadly, the two of them never confirmed their relationship. Maybe Andy and Natalie were doing the casual hook-up. Who knows that Natalie Portman might have found Andy Samberg a fun guy to be hooked on.
Whether this rumor is true or not, no one knows the truth until now. It seems that Andy Samberg is that good at keeping his life private. But it also seems like Joanna was Andy's forever love of his life.
Most of the news and speculations about Andy and Natalie's relationships also come from their fans. And no matter how bad you guys want them to be together in real life, the two were never an item.
When it comes to Andy Samberg, we know that he must be a fun and loyal guy, knowing his strong connection to his current wife for the past 13 years.
Andy Samberg is also really good at keeping his personal life private, which means he values his family's privacy. That is a pretty sexy thing to have in a guy, isn't it?!