Evanna Lynch 2 Tattoos & Meanings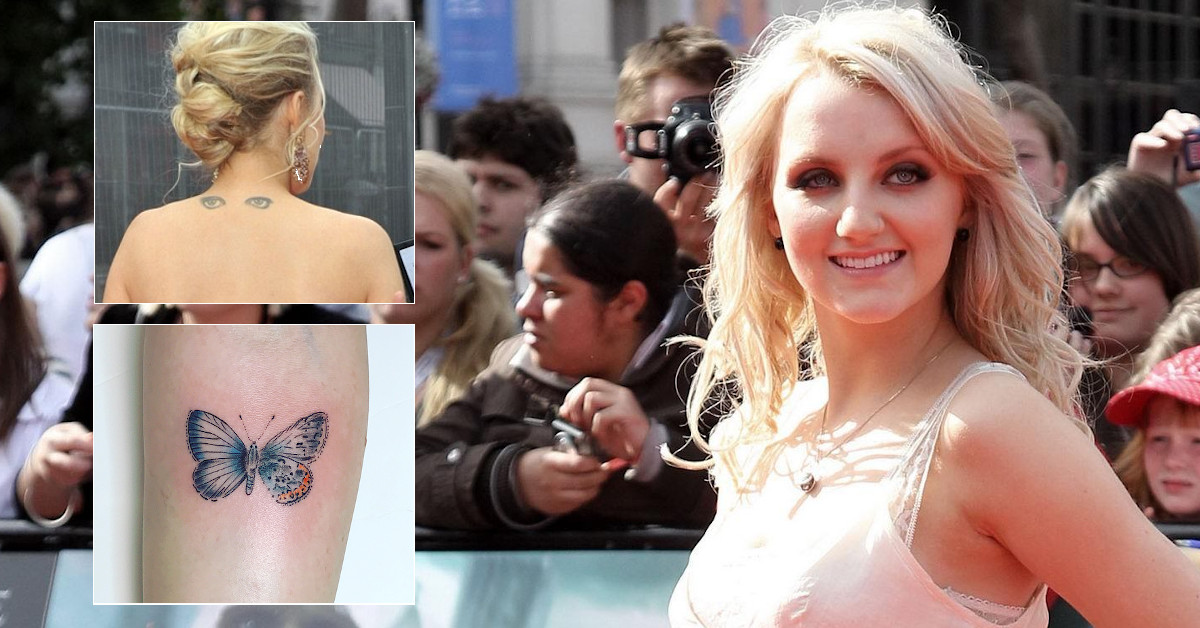 Evanna Lynch is an Irish actress and model, best known for playing the role of Luna Lovegood in the Harry Potter film series. She has also appeared in numerous photo shoots with high profile magazines and modelled for Ciaran Sweeney and Katrin Thomas.
Besides this, Evanna Lynch also has a great love for tattoos. Let us see what they mean.
Butterfly Tattoo
Evanna Lynch has a butterfly tattoo (based on the drawing by Vladimir Nabokov) on the inside of her left arm. A butterfly is one of the most popular tattoo choices for women. They are a fun symbol of freedom, change, and femininity.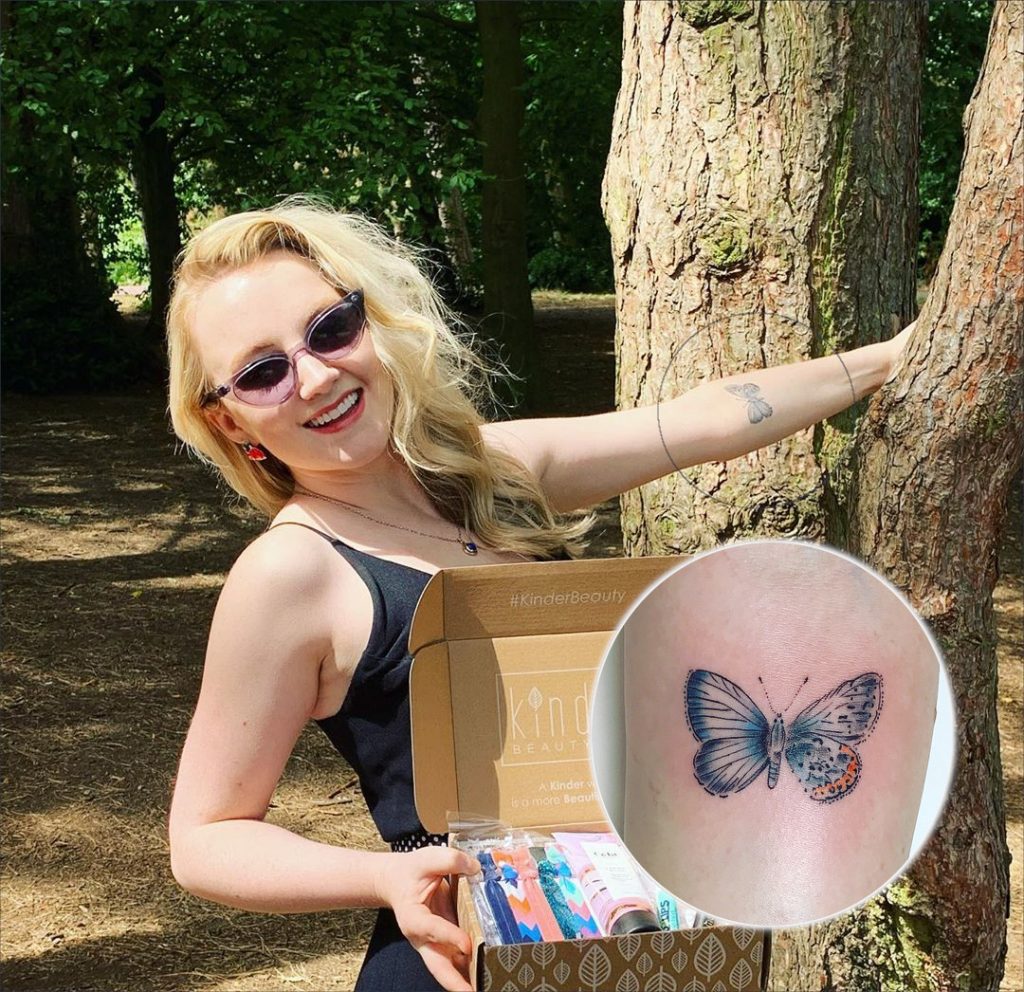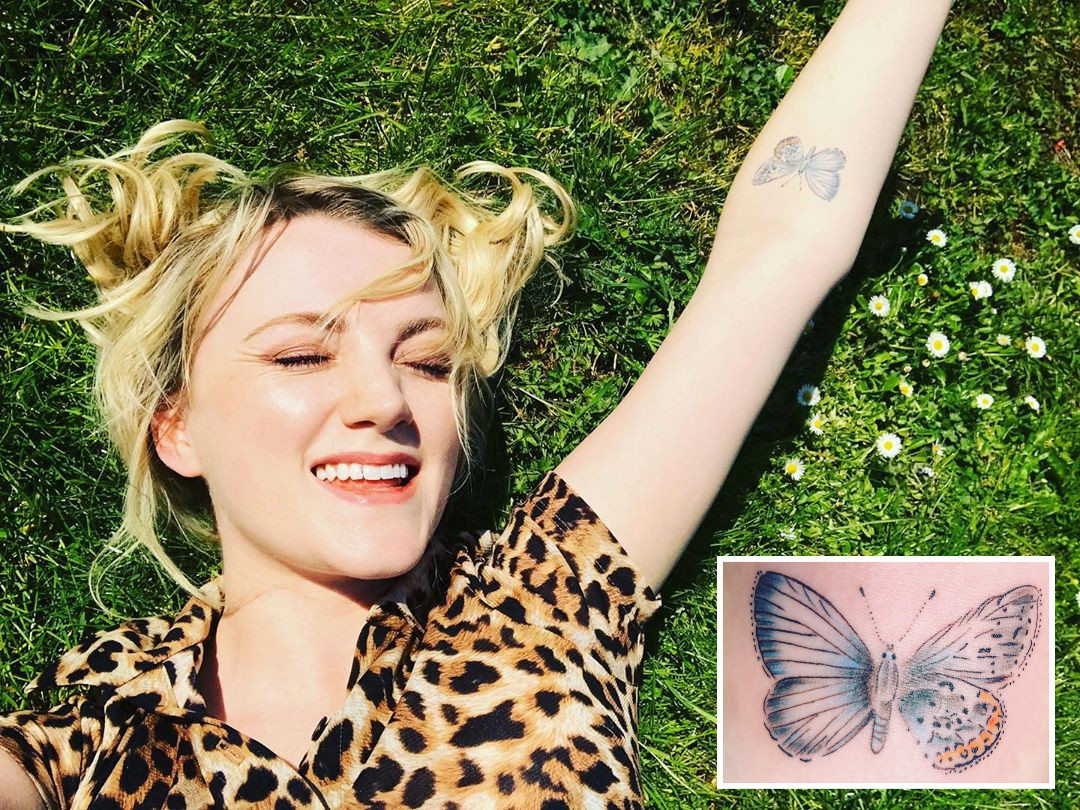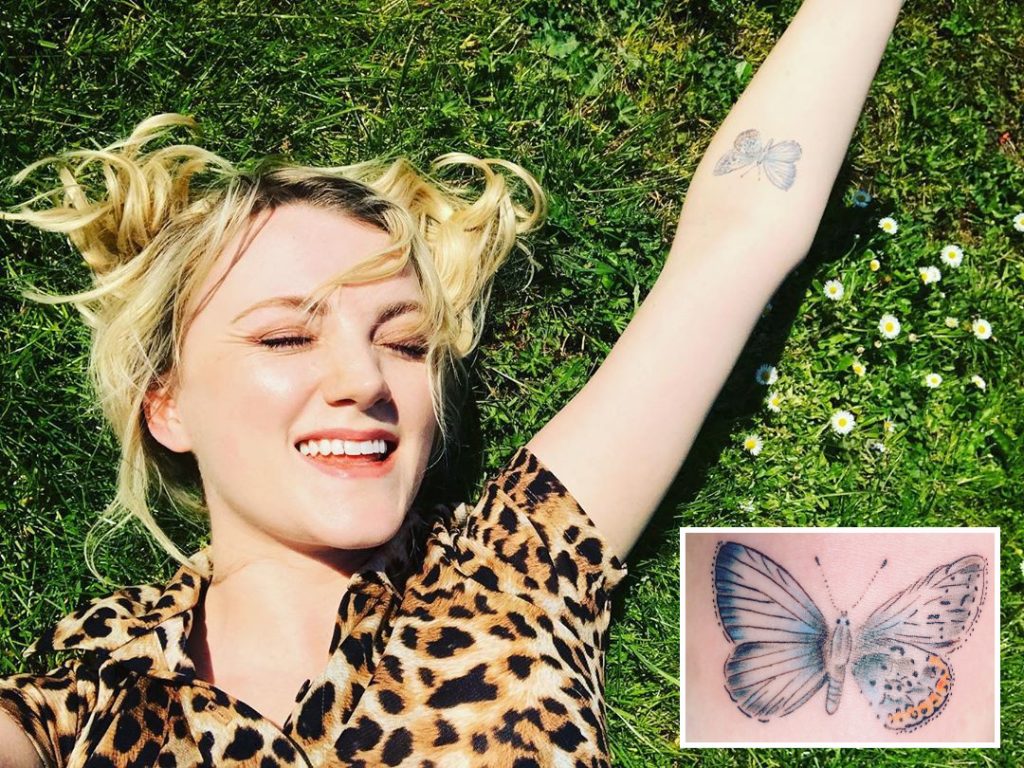 Eyes Tattoo
On the back of her neck, she has a tattoo of Michael Jackson's eyes.