Carrie-Anne Moss Husband: Details on Her Long-Lasting Marriage with Steven Roy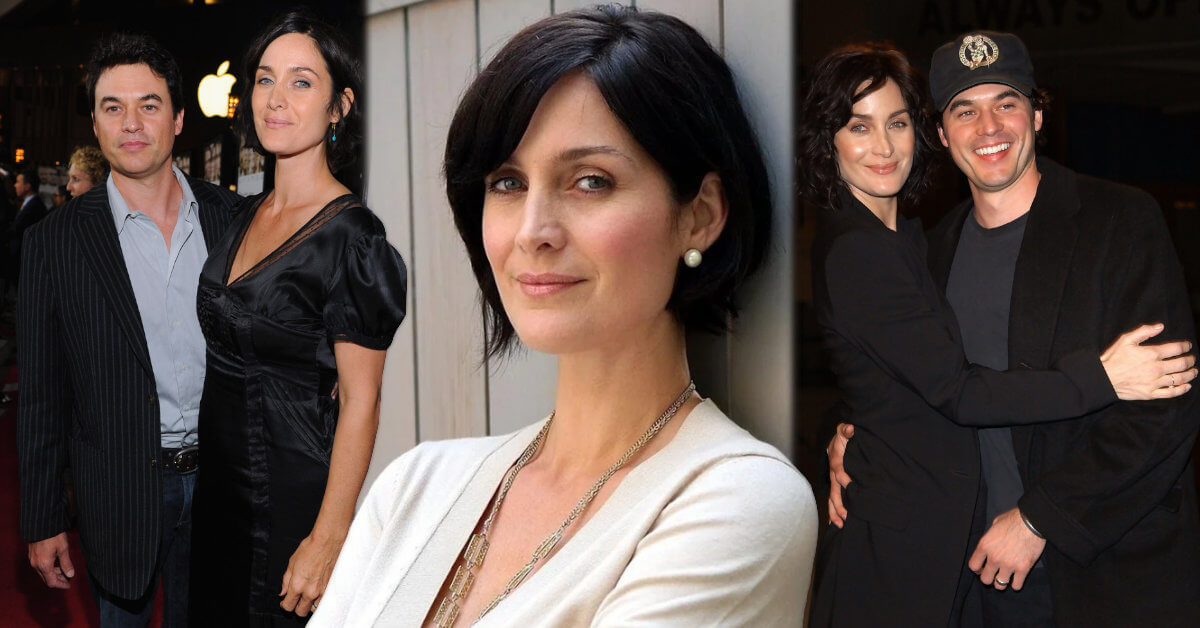 If you are into Christopher Nolan's movies, then you must have watched Memento. And of course, you couldn't possibly ignore Natalie, played by a Canadian actress, Carrie-Anne Moss. However, the role that made her rose to prominence is Trinity in The Matrix series.
Since then, her list of big-hit movies keeps adding on. Her films, such as Silent Hill: Revelation, Disturbia, and Pompeii, had led her to get several accolades and even more recognition in Hollywood.
But, unlike many prominent actors in the industry, she keeps her personal life private. So here we will dig deeper about it.
Throughout her entire career, Moss is only linked to one man who is currently her husband. Not only that, they have been married for more than two decades. So we're talking about a loyal couple right here!
Get to Know More about Carrie-Anne Moss and Her Husband, Steven Roy
Her husband is Steven Roy, who is a Canadian actor and director. We can see his best work in The Guest House, which he directed. But, he proved himself as a good actor by starring as Steve in the famous series Roswell from 1999 to 2002.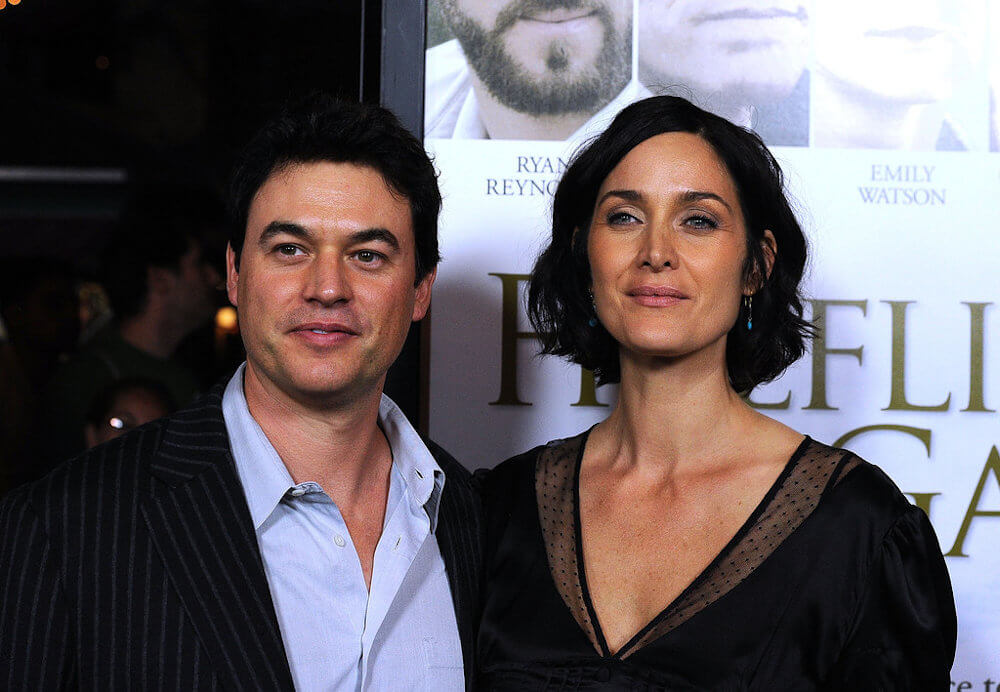 However, Steven Roy is a very private person. The media cannot get enough information about his personal life, either his family or his siblings. Roy is open to talk about his relationship and his career in some interviews, though.
On the other hand, Carrie-Anne Moss is a little bit open about her childhood and personal life. She was born in Burnaby, British Columbia, Canada. She spent most of her life in her home country before deciding to move to the States.
She once revealed that her name, Carrie-Anne, was inspired by the English rock group The Hollies. The band has a song called Carrie Anne, and it was a big hit when she was born. Her mom, Barbara, was a big fan of that song and decided to put that song as her daughter's name, and Moss couldn't be more thankful.
Moss has one brother named Brooke. He is three years older than her and staying in Canada. However, the existence of Moss' father wasn't clear, and it said that Barbara was a single mother when she gave birth to Moss and her brother. So she had to take care of them on her own and moved to Vancouver, Canada, when Moss was still a little kid.
Moss and Roy Has Always Been Passionate in Acting
Just like her husband, Moss had always been passionate about acting since she was little. She pursued her career seriously and decided to join a children's musical theater when she was eleven.
Not only that, when she was in high school, Moss took a significant role in a European tour with a choir as a high-school student.
Her journey to become a well-known actress didn't always go smoothly, though. First, she needs to make a living as a model. But, she was also doing well in her modeling career. Although she didn't sign any profitable modeling contract at that time, she managed to live comfortably. She even visited Japan and Spain, in which she got a role for her first Spanish TV screen.
In Spain, the role she got was in the series Dark Justice before finally deciding to enter the American Academy of Dramatic Arts in Los Angeles. Not long after that, her shining journey began to unravel in The Matrix. She even played alongside big names in the industry, such as Keanu Reeves.
They Got Married Not Long After Their First Encounter
Many people had always been curious about how Moss and Roy met for the first time, and it was such an exciting story!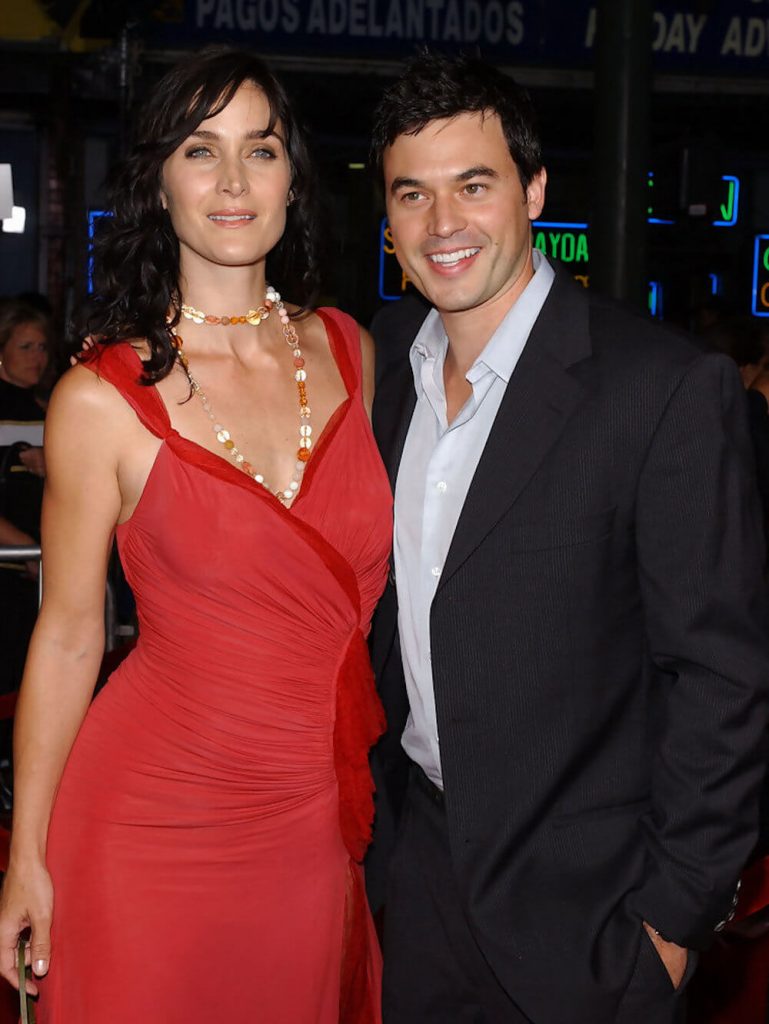 The two went to the same school in Toronto Film School, and they met for the first time in acting class in Hollywood. Since then, they started to realize they were attracted to each other. Roy and Moss started dating not long after their first encounter.
After dating for months, the couple finally tied the knot in November 1999. It seemed like they didn't want to waste any more time because they had been dating for less than a year before finally getting married. Well, we could sense true love when we met one, right?!
The most exciting part is, neither Roy and Moss had been married before they were together. We might get bored at this point by how much short-term marriage and divorce news is among the celebrities, but they are the couple that is meant to last forever.
I mean, they have never been married but could manage to stay together for more than twenty years with no negative rumors? Everybody wants to be like them, of course!
It is also remarkable that despite their busy and hectic schedule, they remained sane and stable. With zero gossip and too much drama, this is what celebrities should do if they want to have a long-lasting married life.
Moss and Roy shared two sons and one daughter. It is also the first time for them to enter the parenting world.
Their sons are Owen Roy and Kaden Roy. The first one was born in 2003. Meanwhile, Kaden was born two years later. And then, their daughter, Frances Beatrice Roy, was born in June 2009.
Moss and Roy Always Prioritize Family Above All Else
We've been talking a lot about Roy and Moss' journey. And speaking about their careers, it has always been their dream to thrive in the movie industry. The two surely put their utmost attention to their careers.
However, they are a family person by heart. Despite all the spotlight and attention they got, they still put their family first, especially their two sons and daughter.
In one of Moss' interviews, she mentioned that she loved it when Roy cooked masala chai for her in the morning.
When she was asked about what kind of activities she likes to do with her kids, she also didn't hesitate to answer. For example, she loved when she got the time to share bedtime conversations with her kids with the lights off. It strengthened their mother-children relationships, she said.
To form a stronger bond with her husband, she also had a project that she did together with Roy. The couple worked together in the mockumentary sled, The Untold Story, in 2005.
Even though they worked together there, they didn't have any scenes together in the film. Still, it made them closer since they spent some time away due to their work schedule.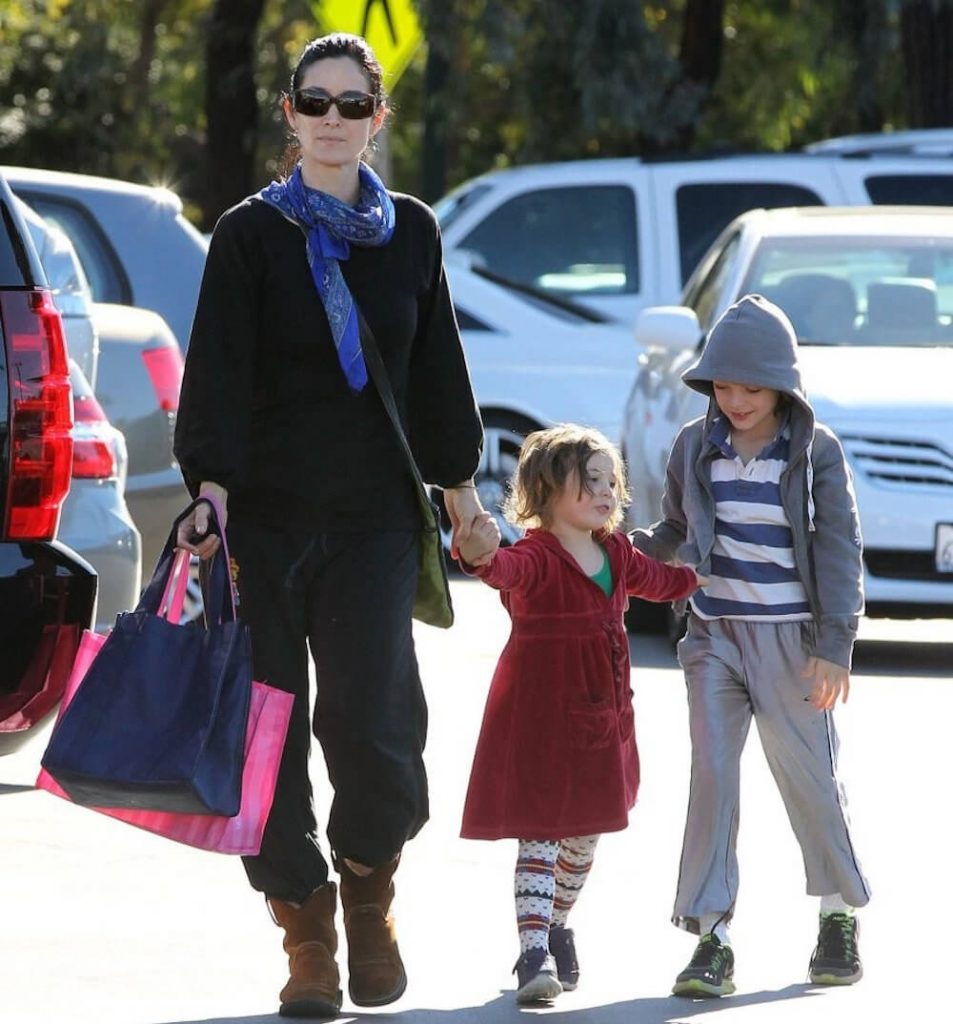 We can see her strong bond with her children when she was going out with her kids, still looking classy and fabulous. In the picture taken by the paparazzi, Moss was wearing a black dress and black sunglasses.
On her sides, Owen and Kaden are walking close to her. They look so cute! They wore white and blue striped T-shirts, and they seemed to feel safe around their mother. However, Roy didn't go with them. So it only depicts Moss and their kids.
It doesn't mean that Roy wasn't close with them, though. We can see that in his interview, it goes the same for him, too. In one of his interviews, He said that he became his best self and happiest version of himself when he spent time with his beloved family. He became a good father role, and Moss even described him as her "best friend."
They love to express how happy they are in their marriage, but not posting pictures on social media. They both don't even have Instagram! Remembering how famous they are, it is amazing to know that they value their privacy that much.
They are one of those celeb couples who agreed that too much revealing to the media would end up harming their relationships.
Moss Helps Women to Deal with Stress and Anxiety
Despite Moss and Roy's absence in social media, Moss still manages to give online courses to help women get more harmony and peace in their lives. In that course, Moss shares how she handles the stress and anxiety from juggling between work and family.
The course includes some meditation practice and psychological support. They can also communicate directly with her! No wonder so many people joined her course since we can see that she talked about her experience and not just a mere theory.
Not only that, in 2017, Moss also organized a flash mob for all women who wanted to participate: they could dance every day up to the New Year. They could dance anywhere they wanted, and of course, this program is held by her online so that she can get in touch with everyone in the world.
Moss' most famous work lately is in the Marvel series Jessica Jones that gained so much popularity. Not only that, from 2019 to 2020, she also starred in the psychological thriller television series, Tell Me a Story. Yet, she managed to keep her successful career and to manage the time for her family.
Currently, the couple and their children live in Los Angeles, despite spending most of their time in their home country, Canada.
We hope that this power couple stays long because they gave us hope that it is possible to have a stable and healthy marriage in the movie industry.