Who is Anna Kendrick Boyfriend? Is She Married?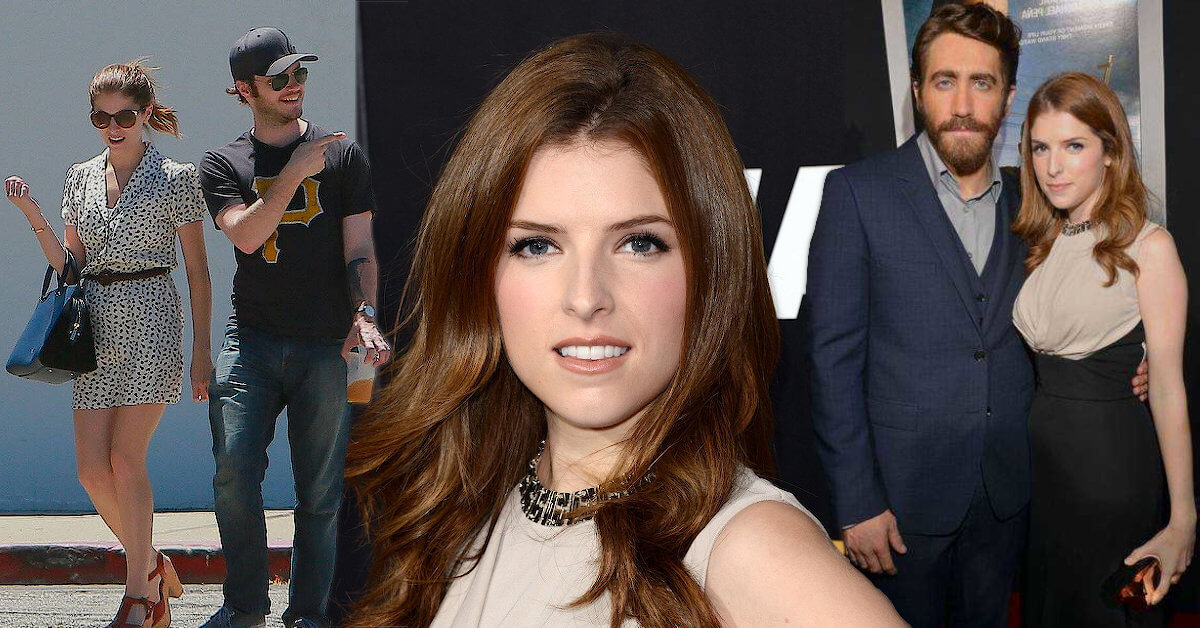 Who doesn't know the iconic Beca from Pitch Perfect series? Or the clumsy single mother, Stephanie, in A Simple Favor? Yep, a stunning and talented Anna Kendrick!
When we talk about her movies and talent, it seems like we would never get enough! First, she started playing in big hit movies like Into the Woods and End of Watch to publish Scrappy Little Nobody.
But, what about her relationship and personal life? Can we talk a lot about that, too?
Does Anna Kendrick Have a Husband?
When we talk about Anna's love life, she likes to keep it low-key. However, in one of her interviews, Anna disclosed that she had learned the hard way not to share too much about every detail of her love life because people love to judge.
Right after she said that the interviewer pointed out that Anna was wearing a diamond ring on her finger. Does that mean Anna is already married?!
The answer is: no. Instead, Anna bought herself a nice diamond ring for her birthday. We love a queen who values herself and not waiting for anyone to get things that she wants!
Anna Kendrick and Bill Hader
According to a source, Anna Kendrick has been quietly dating Bill Hader for over a year. The two met years ago and have worked together on Saturday Night Live and in the 2019 film Noelle.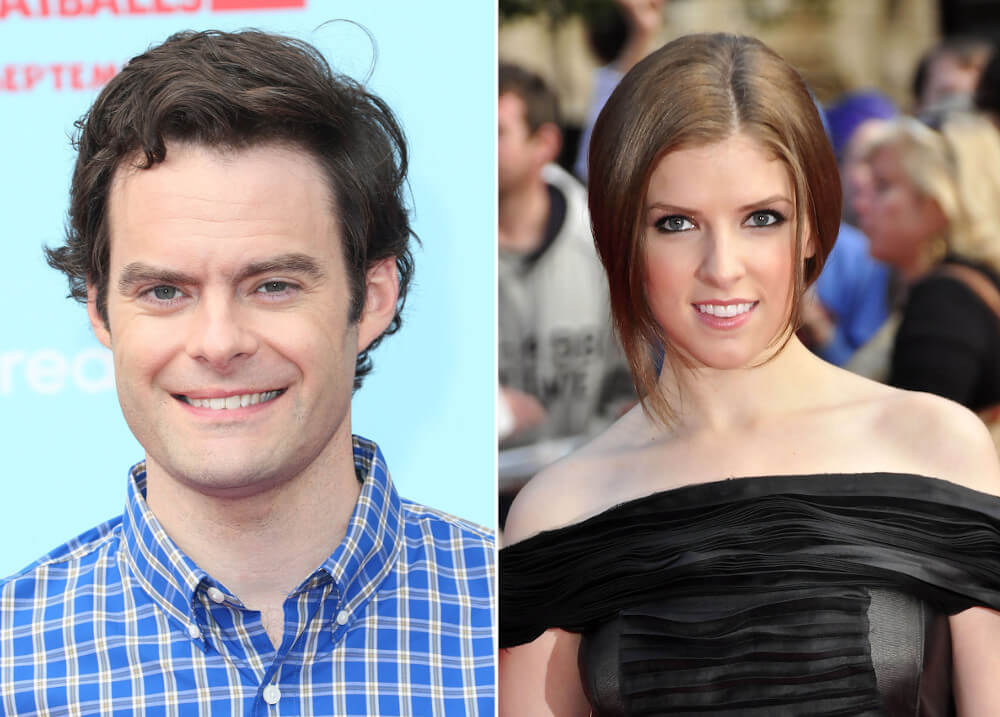 The source explained that they both valued privacy and wanted to keep their relationship "quiet." However, after nearly two years together, the actors decided to part ways.
This split comes just two months after Hader told the outlet that there was no way Kendrick would be appearing on his HBO show, Barry.
It is unclear what led to the couple's decision to break up. However, they remain on good terms and have continued to support each other's work. Kendrick even posted a congratulations message for Hader after he won an Emmy for his work on Barry.
Anna Kendrick and Ben Richardson
Anna Kendrick and Ben Richardson have been together for over a year, and according to a source, they may be getting ready to take the next step in their relationship.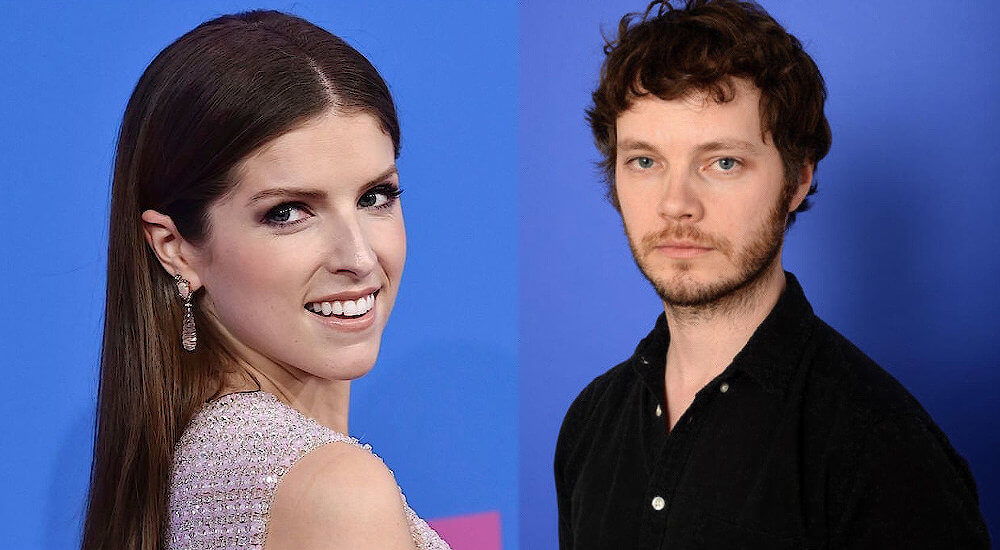 Although Anna Kendrick and Ben Richardson kept their relationship relatively private, it seems that the two have decided to go their separate ways.
According to a source, the couple has been quietly split since 2020 and Kendrick has since moved on with fellow actor Bill Hader.
Keeping It Low-Key with Seven Years Boyfriend, Ben Richardson
Ben Richardson is a British cinematographer that has worked behind some big-hit movies such as Drinking Buddies and TV Series Yellowstone. He also snatched the Sundance Film Festival in 2012. Even more, he succeeded in seizing Anna Kendrick's heart.
When we mentioned Ben Richardson, some of us probably know that he's the big name in Hollywood. He is one of the best cinematographers in the industry.
Ben and Anna had been going strong since 2014. The two first met on the set of Drinking Buddies a year before they started dating, and their chemistry never ceases even after seven years of being together.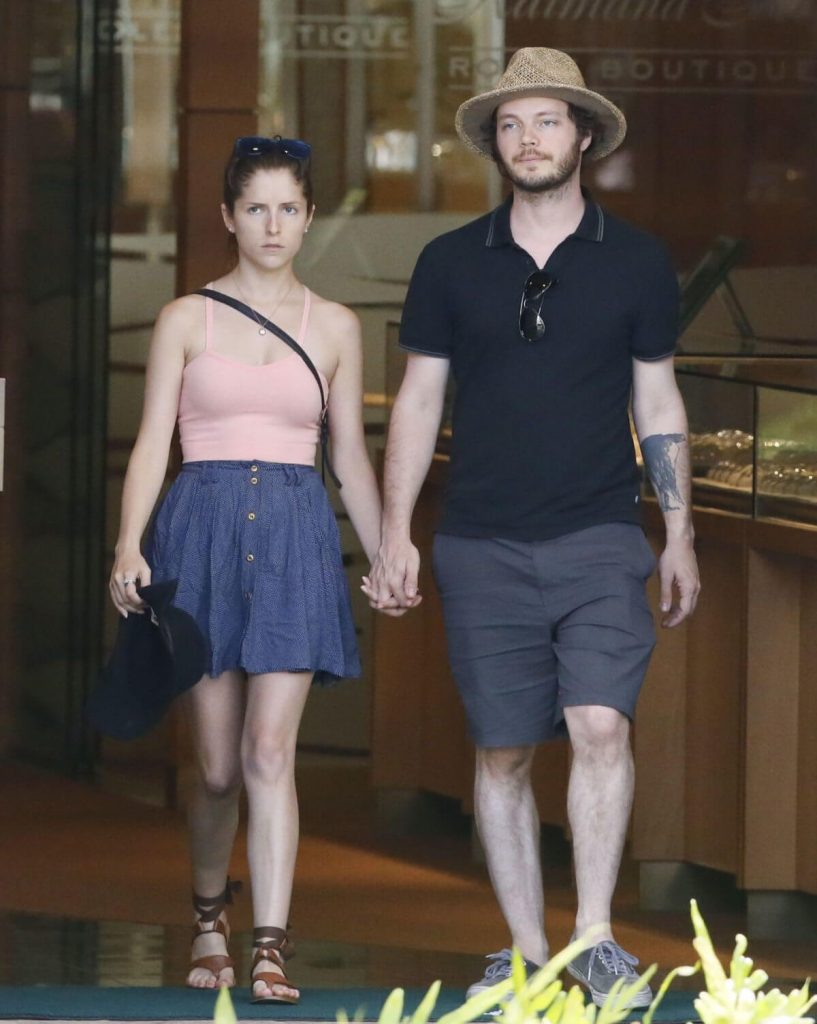 However, Drinking Buddies isn't the only movie that they worked on together. The two met again in Happy Christmas in 2014, which Ben (not sure if this is a coincidence) was the cinematographer for.
Three years later, Anna and Ben worked together again in a romantic-comedy movie, Table 19. So they are not only compatible as a couple but also as a team. And most of their movies are big-hit: indicating how talented they are in what they do.
The two also had their rituals to maintain their relationship (how exciting!). Just like the name of their movies, they also had been drinking buddies since day one they met. Anna told in her interview that they'd been visiting the same bar repeatedly to meet each other. And it was also the same bar they have their first date in!
They continued that routine: going to the same bar to reminisce the moment in their anniversaries. How could we not love this couple?!
Anna also shares that the secret to nourishing her relationship is to never share too much on social media. Instead, she likes to enjoy the value of her moment together with Ben privately.
Neither Anna nor Ben likes to bring up their relationships in their interviews. Though Anna Kendrick usually appears chatty and super out-going on interviews, she's done a very great job at keeping what matters for her low-key.
We also hardly hear a rumor or negative gossips about them, right? It shows how steady and mature they are as a couple. Well, seven years without any controversy? That's amazing, remembering they are Hollywood A-listers.
As private as they tried to be, though, there are still moments where the paparazzi caught them together. One of those moments is when Ben and Anna had a lovely movie date in Los Angeles last 2019. The two seem to hold hands while exiting the movie theater.
Even after seven years, Anna and Ben haven't given any sign about heading to marriage, let alone to have kids. Instead, the two pretty much enjoy their life as it is and focusing on their careers. However, Anna and Ben are still our favorite couple ever!
Dating Edgar Wright and Didn't Work Well
Another turning point in Anna Kendrick's view on the relationship was from her former boyfriend, Edgar Wright. He is a British film director best known for his work in Shaun of the Dead and Scott Pilgrim vs. the World, in which she met Anna Kendrick for the first time.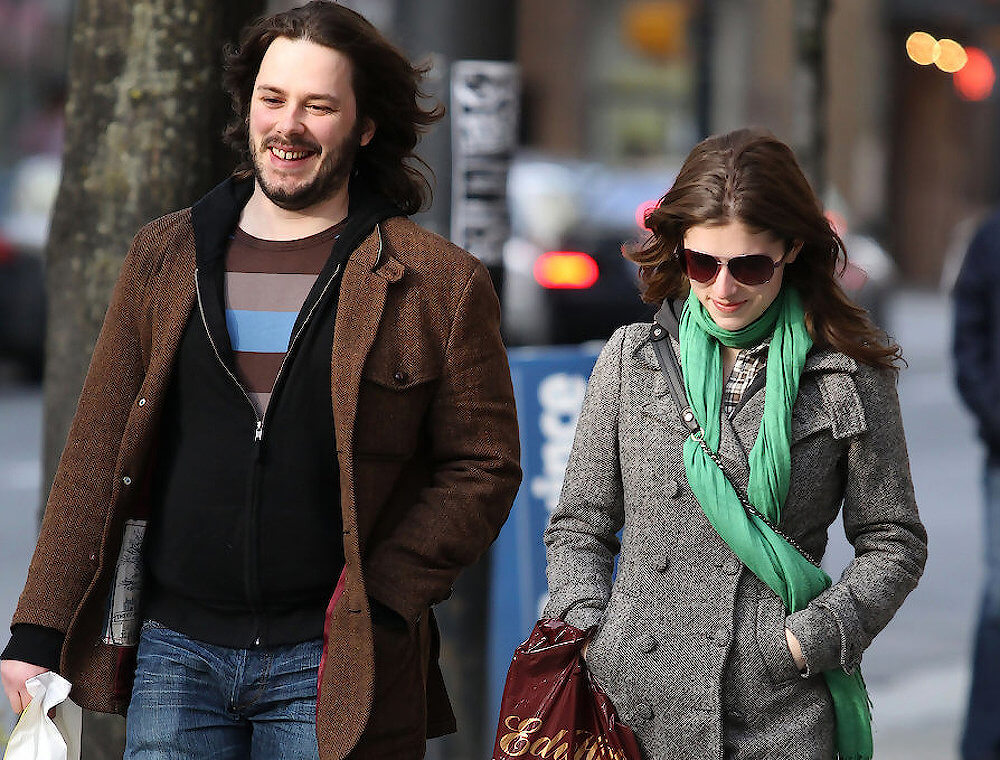 Same as Ben Richardson, Edgar Wright is also a big name in the movie industry. He won several prestigious accolades throughout his career, such as from British Independent Film Awards in 2004, the Empire Awards in 2010, and Georgia Film Critics Association in 2018.
However, his relationship with Anna didn't go as well as his career journey.
Edgar and Anna's whole journey isn't only about the bitterness, though. They sure have some loving and romantic moments together. They maintained to be together for four years long, so clearly, they loved each other that much.
The two got together in 2009 and broke up in 2013 due to long-distance situations. At that time, Anna was mostly living in California, while Edgar lived in London.
There are other reasons for their breakup as well, such as Anna's discomfort in being scrutinized by lots of paparazzi and Edgar's inability to respect Anna's boundaries (oops.)
Unlike the usual Anna, she actually disclosed what happened in her relationship with Edgar at the Ellen Show in 2017. Though she didn't explicitly mention the name, of course, people still know who she was talking about.
According to her experience, she said that she hates the man who doesn't value her boundaries. However, she also stated that she didn't rush to have another relationship after breaking up with Edgar. It seems like she's pretty traumatized with her past experience, don't you guys think?
In another interview that she did way before the Ellen Show, she also mentioned some paparazzi that crazily took her pictures with Edgar.
"I started crying immediately. It was like someone emailing a picture of you sleeping. It felt scary and dangerous. It still does. I try to ignore it," Anna told The Guardian. She also added that she "hated seeing paparazzi photographs of them together."
For someone who hates people gossiping about her personal life, Anna was never comfortable with media attention since day one. And being caught by paparazzi every day was indeed a hard time for her.
However, their breakup was an amicable one, some reports said. And the two continued being good friends, even after they moved on with other people. We can see they were playfully interacting on Twitter after Edgar mentioned Anna for juicy Hollywood news.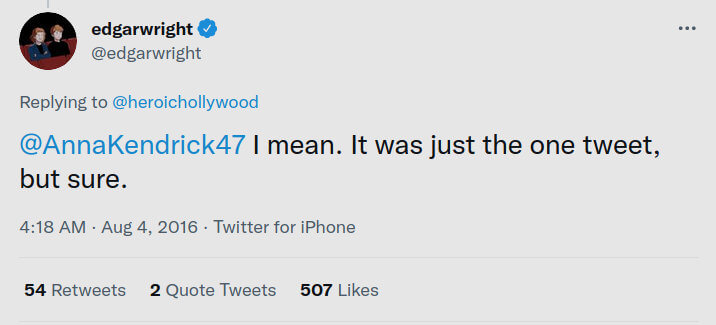 "Oh, clearly, you don't understand how this works. You're in it now." Anna replied, indicates her sarcastic comments about how the media in Hollywood works. Their conversations didn't end there; Edgar then replied to the tweet with another playful comment. It clearly means they still maintain a good friendship. That's good, right?!
A Rumor with Jake Gyllenhaal
It is no surprise that any man would be captivated by Anna Kendrick, who's pretty, charming, talented, and funny. But, do any of you guys expect the guy would be Jake Gyllenhaal? I bet not!
Anna and Jake were seen together once, looking cozy and enjoying each other's presence. Jake was seen putting his arms around Anna's shoulder, and Anna was leaning on him. The two seemed more than just friends!
The pictures were taken by paparazzi in a Subway in California. At that time, they were costars in End of Watch, and of course, they had been spending a lot of time together during filming. But, we didn't expect that would continue when the camera's not around.
In that picture, Anna looked adorable with blue flannel and a black tank top paired with jeans. She looked casual yet cute. Jake was also looking casual with black T-shirts and army pants, hugging Anna comfortably. The two wore black sunglasses, which makes them look even better together.
However, this news was left unconfirmed since both Anna and Jake never bother to speak about this. Instead, they let their fans guessing whether or not they were an item in real life.
After knowing Anna Kendrick's love journey, it is safe to say that she's very secretive when it comes to her personal life. Well, being an A-listers in Hollywood doesn't always make you want to be in the headline all the time, no?