Aisling Bea Boyfriend: Answer To All The Speculations & Rumors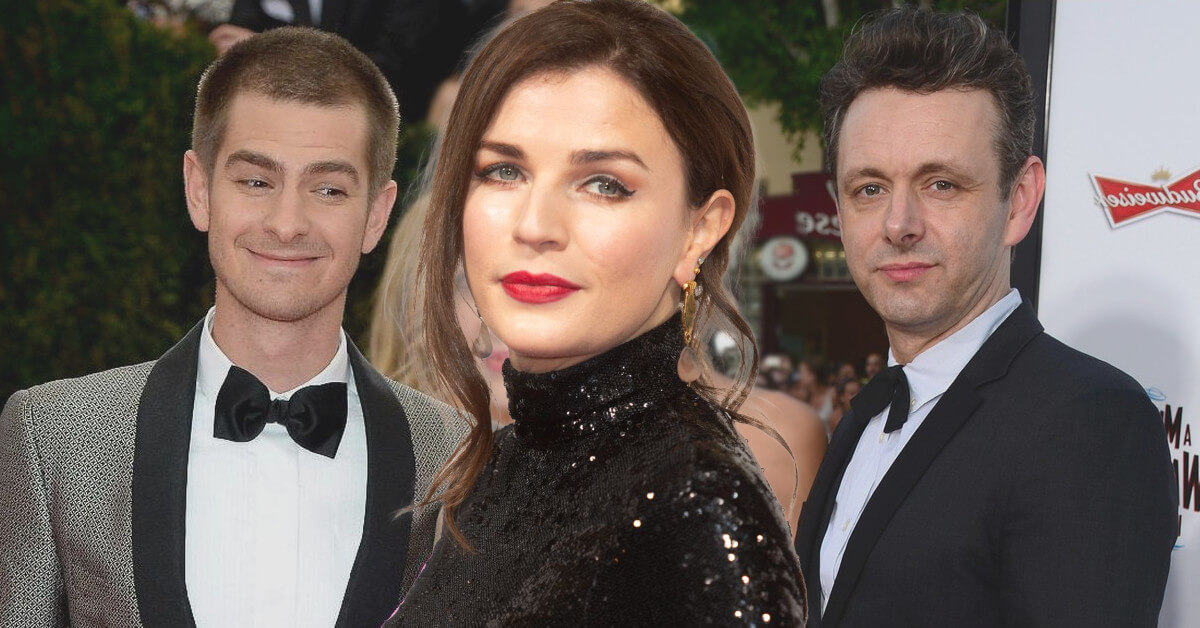 The Irish comedian, actress, and writer, Aisling Bea, is a whole package. She's not only a pretty face; she's also talented and humble, and we don't need to mention "funny."
However, who would've thought that despite her laid-back and funny persona, Aisling is a very private person in real life?
It was depicted by the lack of information about her personal life, especially her romantic relationship. Aisling did that because she believed there were enormous consequences for revealing too many personal details.
Was Andrew Garfield Aisling Bea's Latest Boyfriend?
We've mentioned earlier that Aisling Bea wanted to keep her love life under the rug. She rarely denied or confirmed any romantic rumors, and it seems like she wanted to let her fans and the media interpret the news themselves.
Some of the names that were linked to her were no ordinary names. In 2019, Aisling was romantically linked to the famous Amazing Spiderman star, Andrew Garfield.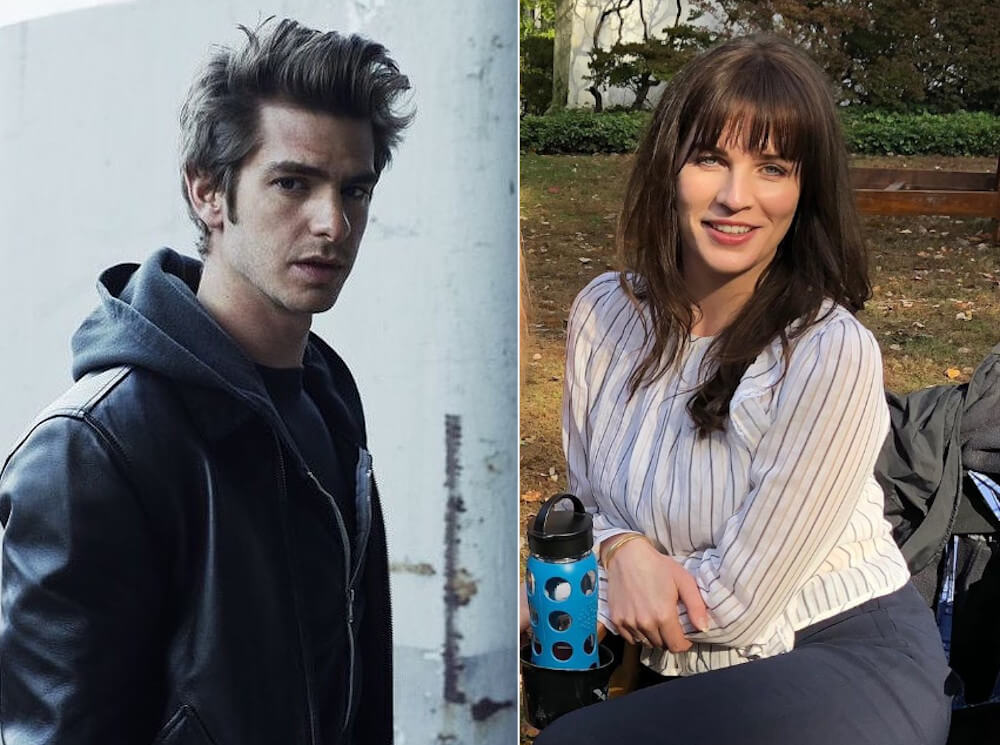 The rumor started circling when Aisling and Andrew were spotted "laughing together" and being comfortable with each other during a performance of Hamilton on the West End in 2019.
It was reasonable if people thought the two were an item because Andrew was seen putting his arms around Aisling, and she looked comfortable.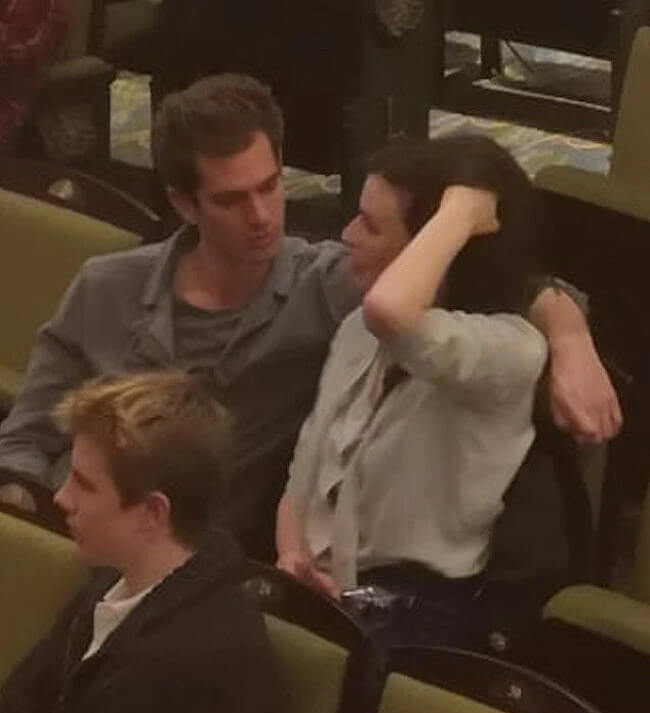 But, of course, neither Aisling nor Andrew said anything about this since their nature was to keep personal things to themselves. The picture was too romantic for them to be just "friends." We understand, but action speaks louder than words.
Imagine if the two were indeed dating in real life. They would make the most good-looking couple of this century. In that photo alone, the two looked stunning in a casual-but-formal outfit. Their outfits were also color-matched.
Before being seen with Aisling, Andrew was romantically linked to a famous British singer, Rita Ora. Rumor has it Andrew ended things with her because he longed for a "more private life." That explains a lot.
Andrew-Aisling news fizzled out not long after it started, though. Aisling Bea seems to have been single since then.
Michael Sheen Was Rumored to Cheat with Aisling when He Expected His Baby
Before Andrew Garfield, Aisling was also rumored to date the Twilight and Underworld star Michael Sheen.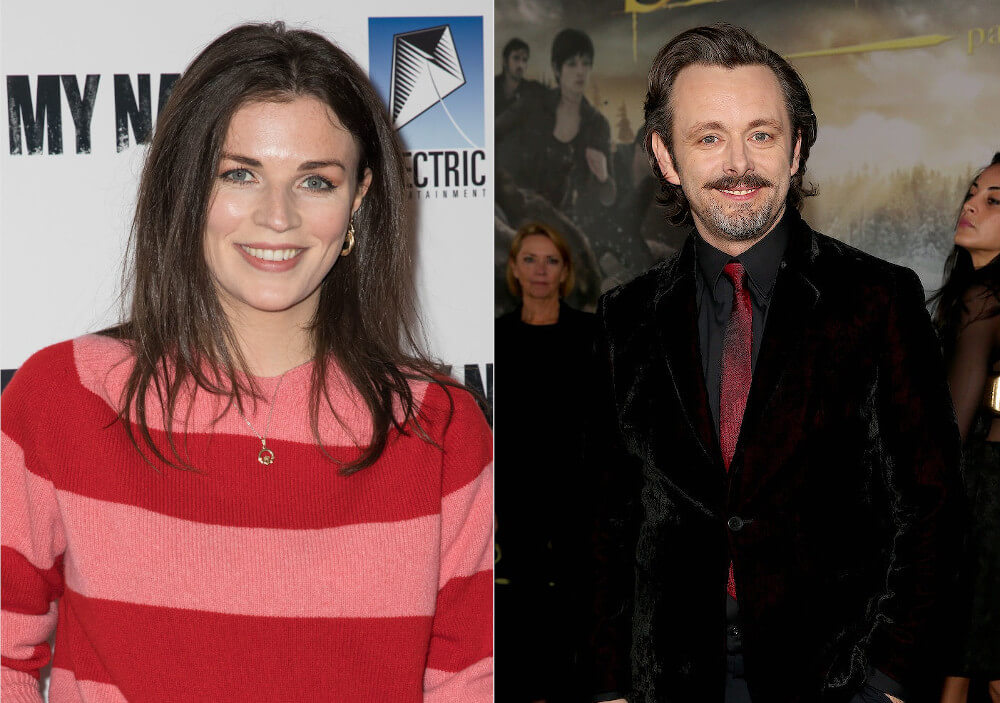 However, neither Michael nor Aisling said anything regarding this rumor, despite many pictures of them spreading on the internet.
Not only that, but Aisling also fueled the rumor by sharing their photos when they were part of the Help Refugees program in December 2018.
The photo was taken in New York, and the two were reportedly staying in New York for quite some time. Since then, many people speculated that his pair became an "Instagram official" shortly after their rumor started circling in 2018. The media kept spotting them fleetingly together while hanging out and about.
Michael and Aisling loved doing charity work, which made many people think they were very compatible with each other.
Although many people in the comment section focused more on the work that Aisling and Michael were doing, the media couldn't help but point out that Aisling exposed her relationship with Michael for the first time.
Unfortunately, Michael-Aisling remained to be a mere rumor. Daily Mail reported that Michael was expecting a baby with someone else, which resulted in him denying the rumor not long after that.
Michael confirmed in 2019 that he and his girlfriend, Anna Lundberg, a famous Swedish actress, were expecting a baby. Michael felt uncomfortable because he was accused of cheating with Aisling when he was about to be a father. He wrote a clarification on his Twitter account.
"I wouldn't normally respond to this kind of thing, but for the sake of people I love and who have more important things to focus on right now: I was single from the beginning of last summer until I met my partner, Anna, who is now going to have our baby. Just for the record. Thanks."
That being said, it was clear that Aisling and Michael were just good friends who loved to do charity work together. And there was nothing wrong with that, and we should respect Michael's real girlfriend and stop making Aisling-Michael happen.
Was Ardal O'Hanlon the Man Behind Aisling Bea's "Worst Breakup?"
The rumor list continued. People and the media seemed never to give up on pairing Aisling with any man she appeared to be close with or was working with.
The last man on the list is the Irish comedian, actor, and author, Ardal O'Hanlon.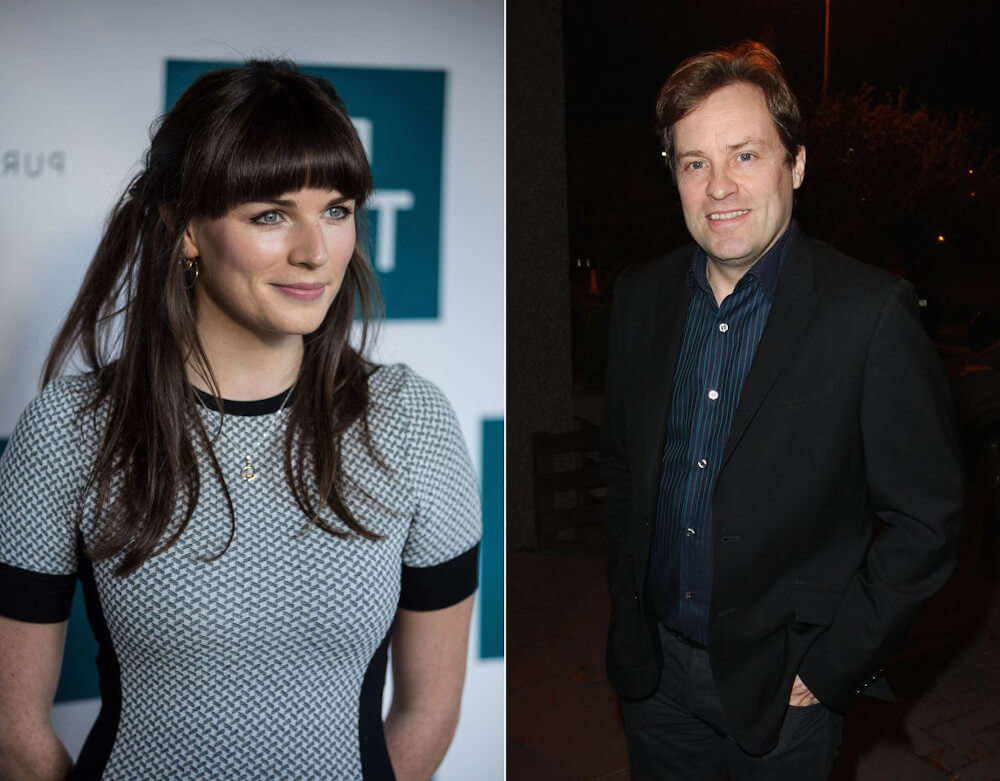 The rumor started circling in 2015. Also, Ardal was rumored to be a man who broke Aisling's heart so much that she had to move on to London after the breakup.
The speculation made sense, though. Because Aisling told the media that someone had broken her heart so badly, even though she referred to him as "the boyfriend" without mentioning any name.
"It had never occurred to me [to go to London]. So I said I'd audition as well. I had a bad breakup at university – you know when your heart breaks for the first time, and you think, 'I must leave this island as if it had never happened to anyone before," Aisling Bea told the Irish Independent.
She added, "I said, 'Okay, I'll go to England,' and it was the best decision ever made." Since then, she left Ireland and completed her Arts degree in England.
However, there was no concrete evidence that Ardal O'Hanlon was the guy she was referring to. No matter how bad her fans wanted him to be that guy, Aisling herself had never admitted it, and the rumor soon fizzled out.
Sadly, these men are linked to Aisling Bea, and after providing all the details, we can safely say there wasn't any official relationship that she was willing to disclose.
It's also impossible if she'd never had a serious relationship because come on, someone as beautiful, funny, and talented as her?! So, we need to appreciate her skill in hiding her personal information.