Who is Sarah Paulson Wife? Is She Married?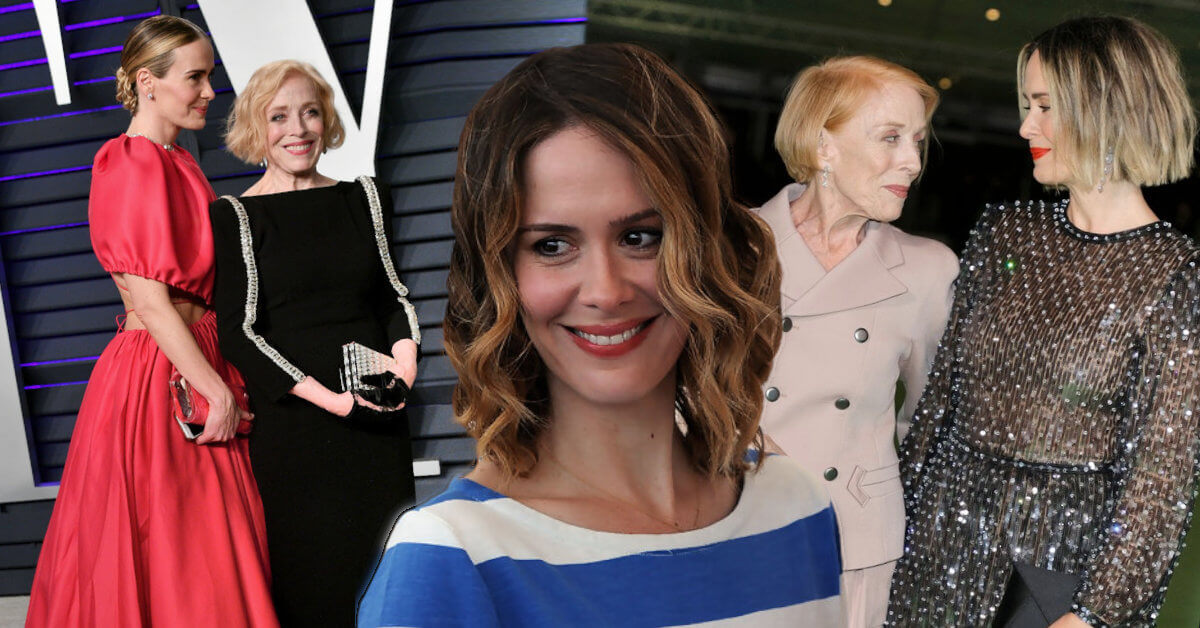 Which season of American Horror Story is your favorite? Whichever it is, Sarah Paulson's presence in the series definitely can't be overlooked. She plays various characters throughout the whole ten seasons. However, AHS isn't her only masterpiece.
Her appearance in Bird Box, The Spirit, and Ocean's 8 makes it impossible for her not to snatch several awards – and impossible for us not to love her. Time magazine even put her as one of the "100 most influential people in the world" in 2017.
Is Holland Taylor Her Wife? And How Did They Meet for the First Time? 
Sarah's performance and achievements are not the only things that make her the biggest name in showbiz. Her marriage with The Truman Show star, Holland Taylor, also plays a big part; and it has its reason.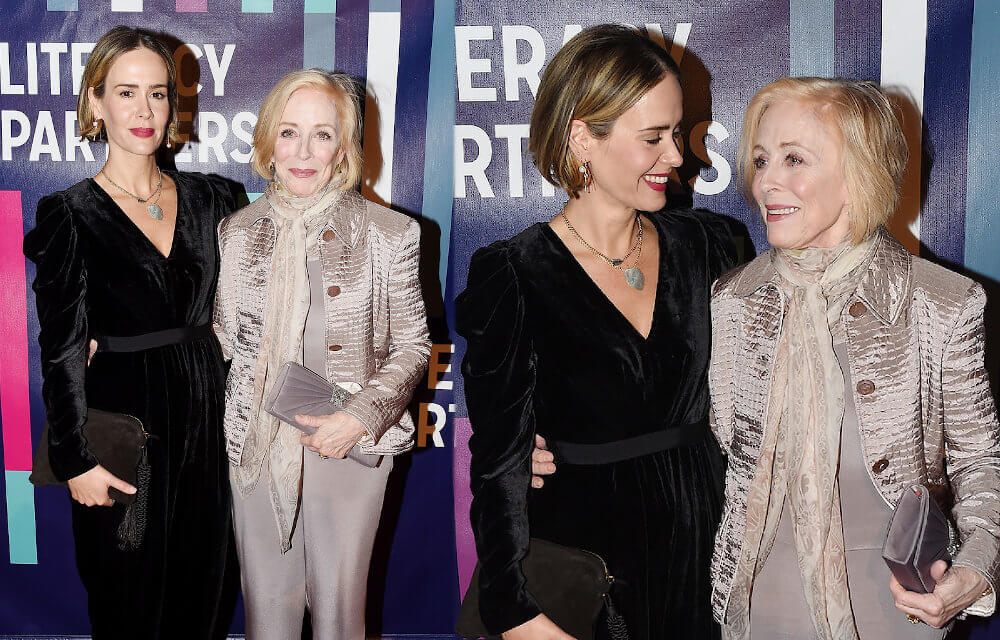 The two never purposely expose their relationship, but people know that they are the couple that everyone loves. Let's look at how romantic Holland and Sarah's relationships are.
Holland and Sarah were first linked in 2005 when they attended the same party. Although Sarah wasn't single back then, it didn't stop them from locking eyes with each other. Even though they started to be together in 2015, their first meeting was way before.
It was Holland's beauty that caught Sarah's attention. In her interview with The New York Times, she described Holland as "the most exquisitely beautiful woman I've ever seen."
We're not saying that the romance already sparked in their first encounter, but they both knew that there was something between them. However, Sarah was still committed to her relationship with Cherry Jones until 2009. And it took the whole six years for Sarah to date again finally, and it was with the most beautiful woman she'd ever seen. How cute!
It was Holland who made the first move. 2015 was when Holland slid into Sarah's DMs after they followed each other on Twitter.
The two reconnected again after they worked together on a women's rights organization initiated by Martha Plimpton. It was their second meeting, but it was all they needed to re-ignite the spark from their first encounter a decade before.
Sarah and Holland didn't go public at first, but Holland already gave a hint through her talk in WNYC and the reason why she thought marriage just wasn't for her and Sarah.
"There's a very big age difference between us which I'm sure shocks a lot of people, and it startles me," Holland admitted.
She also added, "I would not do that publicly. My relationship is with a woman, and I have not – given my generation, it would not be something that would automatically occur to me."
Holland also revealed that she has never been comfortable talking about her relationship that is mostly with women, because she never likes the public's response towards it.
"I don't like talking about them [her relationships] because I don't like talking about the politics of it all because I'm not political about it."
Sarah and Holland are also not big fans of marriage because as long as they're happy together, they never feel the urge to give their relationships a "label."
After They Announced It Publicly, Sarah Never Stopped Telling the World How Much She Loves Holland
However, it seems like these big stars can't hold their love for each other. In December 2015, the couple started to attend events together, and they were no longer hiding their romance.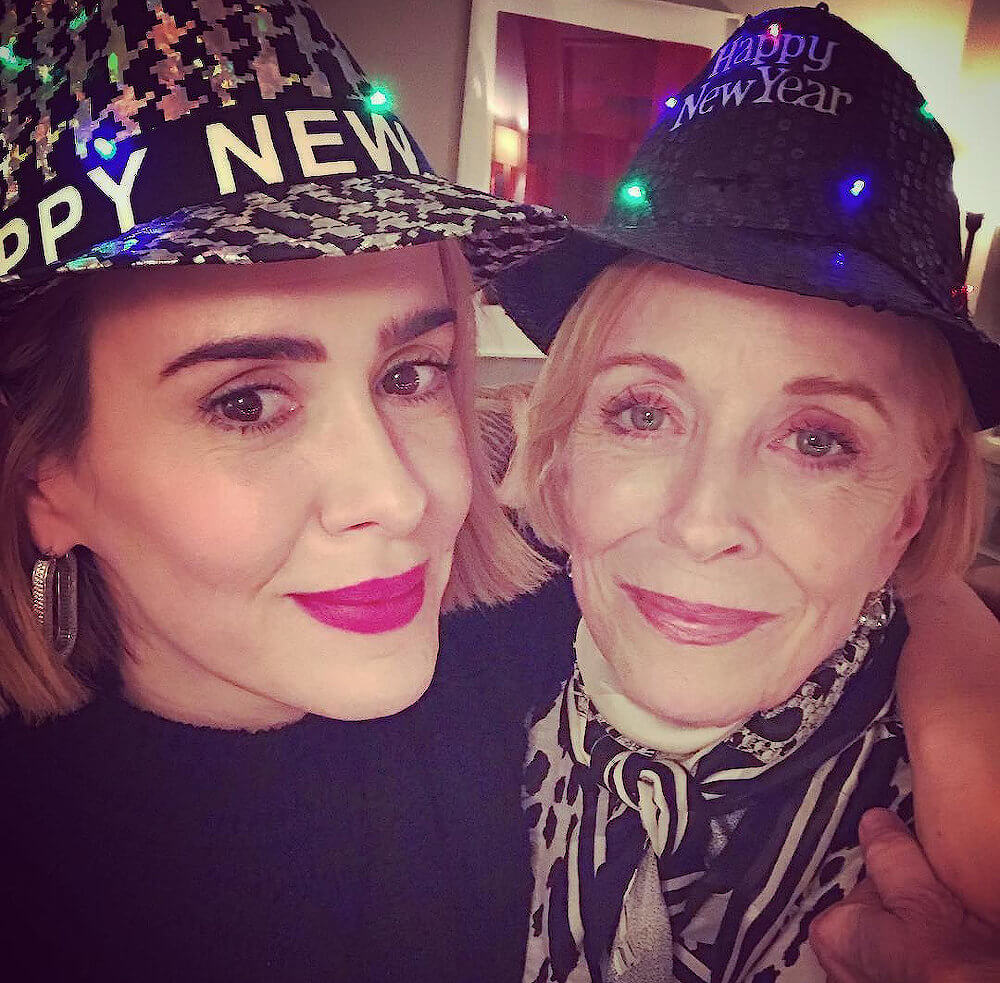 On the opening night of Broadway's School of Rock, they appeared together for the first time. Since then, we can finally see Sarah and Holland holding hands and being comfortable with each other. Of course, we want more of it!
A year later, Sarah finally confirmed their relationship. Even though everybody has already seen them going on and about multiple times, none of them confirmed it explicitly. Sarah finally did in January 2016.
"What I can say is that I absolutely am in love, and that person happens to be Holland Taylor," she said without hesitation in her interview with The New York Times.
Being a lovely girlfriend that everyone loves, Sarah also gave a huge shout-out to her lover at her Emmy Awards speech. She totally owned the night; not only winning as the outstanding lead actress, but she also let the world know how much she loves Holland. A queen behavior, indeed.
"Hi, Holland – Holland Taylor, if you're watching, I love you," she said.
Holland responded in her tweets, saying, "If I'm watching? If I'm WATCHING?! YES, I'm watching – good LORD – I LOVE you!" and she presented her tweet with Sarah's picture at the Awards.
Sarah Knows How Not to Let People's Opinion Get in Her Nerves
While the response to Holland's tweets is primarily positive, it wasn't always the case out there. We're not even surprised that some people are too invested in celebrities' relationships, especially when they're the unconventional ones.
Sarah and Holland are 32 years different, and some people see it as a big problem. But, Sarah is brave enough to shut down all the negative comments and never let them affect her life. In her several interviews, Holland expresses how proud she is seeing Sarah live boldly and carry everything with such confidence.
"She's very brave, and she is very truthful, and she's going to live her truth. And so, I am basically following her lead, and I'm blessed," Holland stated to Us Weekly.
Sarah's bravery and bold expression of not caring about age difference wasn't only an act to defend Holland. She has always been drawn to much older people throughout Sarah's life. Before Holland, all of her relationships were with much more senior people, and she talked about this once in her interview.
"There's a poignancy to being with someone older," Sarah started. "I think there's a greater appreciation of time and what you have together and what's important, and it can make the little things seem very small.
It puts a kind of sharp light mixed with diffused light on something. I can't say it any other way than there's a poignancy to it, and a heightened sense of time and the value of time".
Sarah has always been faithful to what she wants, and she never lets what people think about it matters. She and Holland agree that the most crucial thing in life is following what their hearts desire. They complete one another and make each other happy, so that's what matters. We will forever stand for this couple.
Sarah Paulson and Cherry Jones
Before dating the love of her life, Sarah was in a long, serious relationship with Cherry Jones. People were also heartbroken when the news of their split came up because Sarah and Cherry were such sweethearts. Don't worry, though, because the breakup was an amicable one.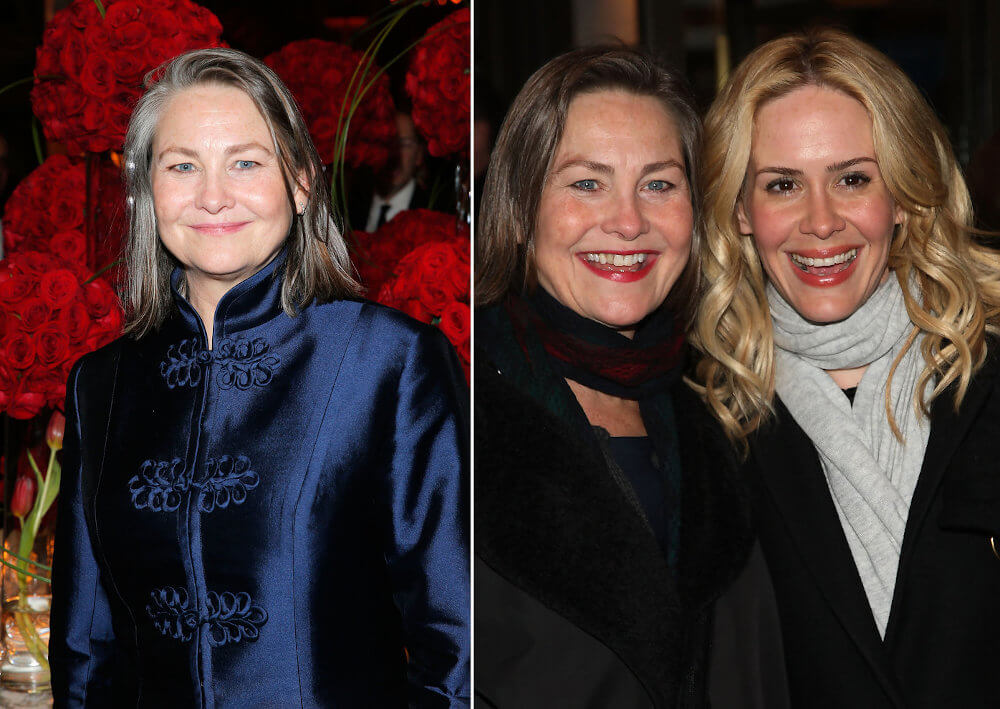 Sarah was dating Cherry when she first met Holland. And even though she admired Holland right away, she was still loyal to her girlfriend. 
As mentioned earlier, Cherry and Sarah were together for seven years. Even though they just announced the relationship in 2005, they started around 2002.
Surprisingly, Sarah mentioned that she might not be in another relationship after Cherry.
"I may never be in another relationship as long as I live. I love deepening my friendships, and I like being on my own," Sarah told Us Weekly in 2009 when the breakup was still fresh. Sarah also described it as her "happiest breakup."
Even though Sarah and Cherry didn't mind talking about their split with the media, they never revealed too many details about the reason. They only mentioned that it was due to a family problem, and the two continued to be "dearest friends," as Sarah described. They're so wise and mature in handling their issues.
Sarah Was Engaged with Tracy Letts When She Was Still 24
Sarah Paulson has always been a caring, loving, and loyal girlfriend when it comes to love life. Besides Holland and Cherry, Sarah was once engaged with the Who's Afraid of Virginia Woolf? Star, Tracy Letts.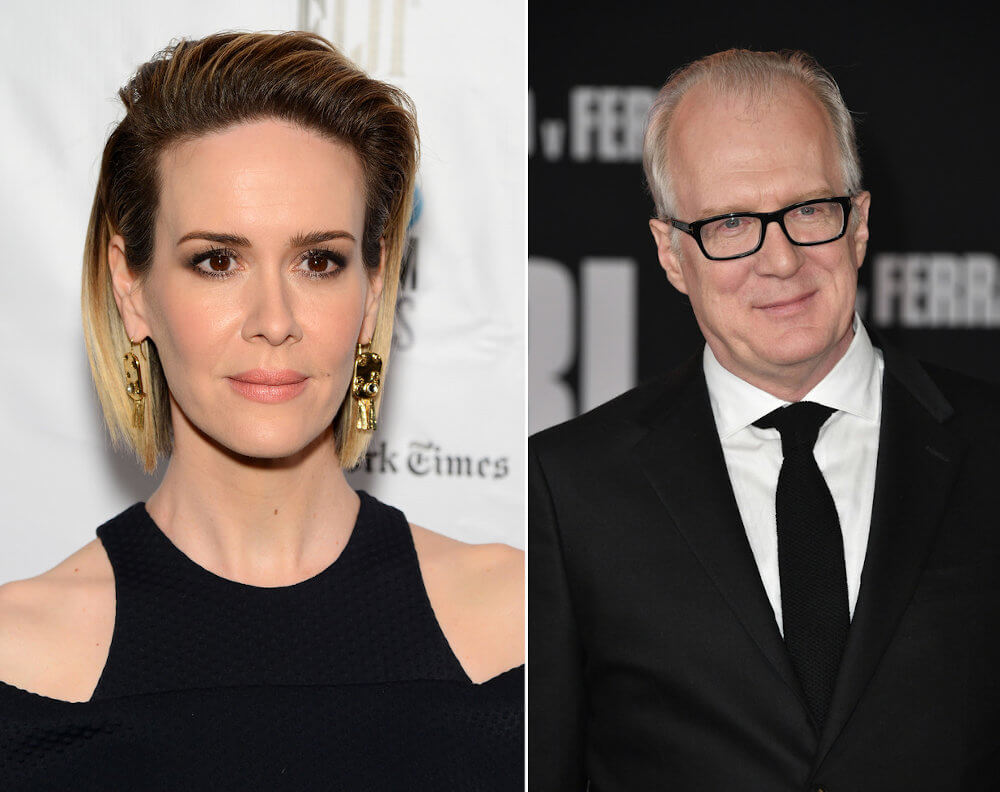 "I was young – 24 years old. But, we loved each other. It just didn't work out," Sarah spoke about her relationship with Tracy. 
Tracy and Sarah were together in the late 90s, but there wasn't much detail about it. Although Sarah was already a big name in Hollywood at that time, she didn't let her personal life be the only thing that people remember about her.
She didn't mainly hide her engagement, but she didn't talk much about it either. But, one thing is sure: Sarah always ends her relationship amicably. 
Neither Sarah nor Tracy spoke anything about why their engagement didn't work. Tracy is currently married to another actress, Carrie Coon, and shares three children. They both are happily living their lives with their partners.