Who is Rosie Rivera Husband Abel Flores? Her Married Life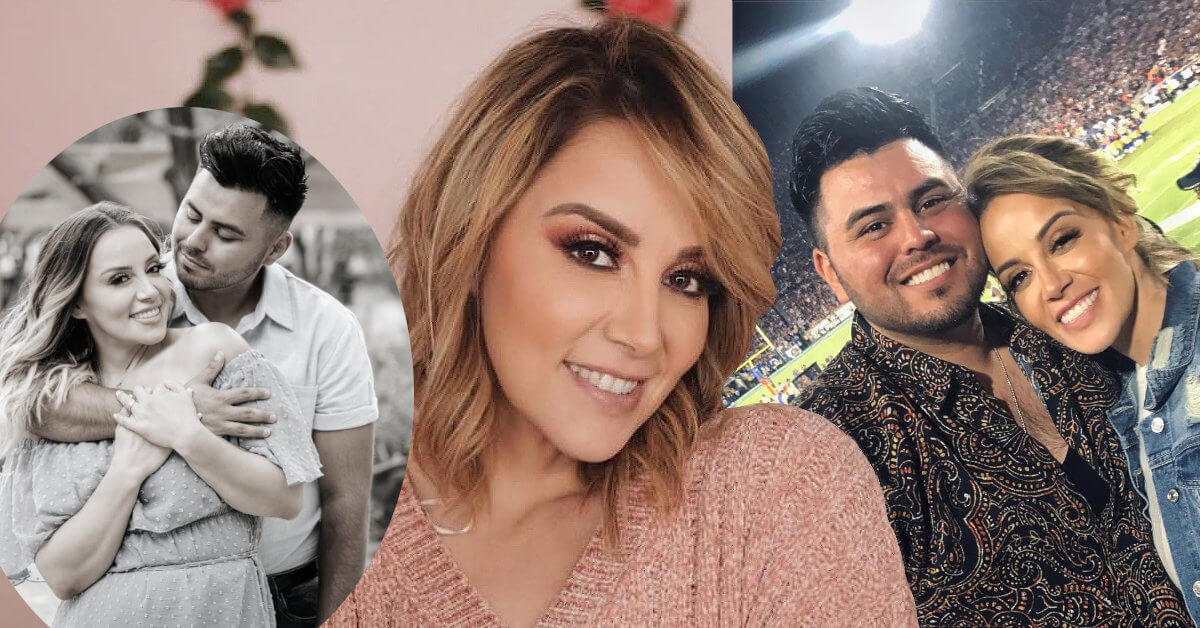 Rosie Rivera is a businesswoman, philanthropist, and television personality. You might recognize her from I Love Jenni and Rica, Famosa, Latina. But, her success story comes from her business, when she used to become the chief executive officer of Jenni Rivera Enterprises.
However, Rosie's life is full of rather unpleasant headlines, especially after Jenni Rivera's sister passed away in 2012. Since then, Rosie had to take over Jenni's position at the enterprise, but in June last year, Rosie resigned – and the reason behind it was pretty controversial.
Despite sad news about the Rivera family, Rosie still has one thing that works well in her life: her husband and kids.
Rosie Rivera and Her Husband Abel Flores
Rosie Rivera has been married to Abel Flores since 2011. Abel and Rosie have gone through thick and thin together. Still, just like Rosie's life journey, it all started with some complex challenges.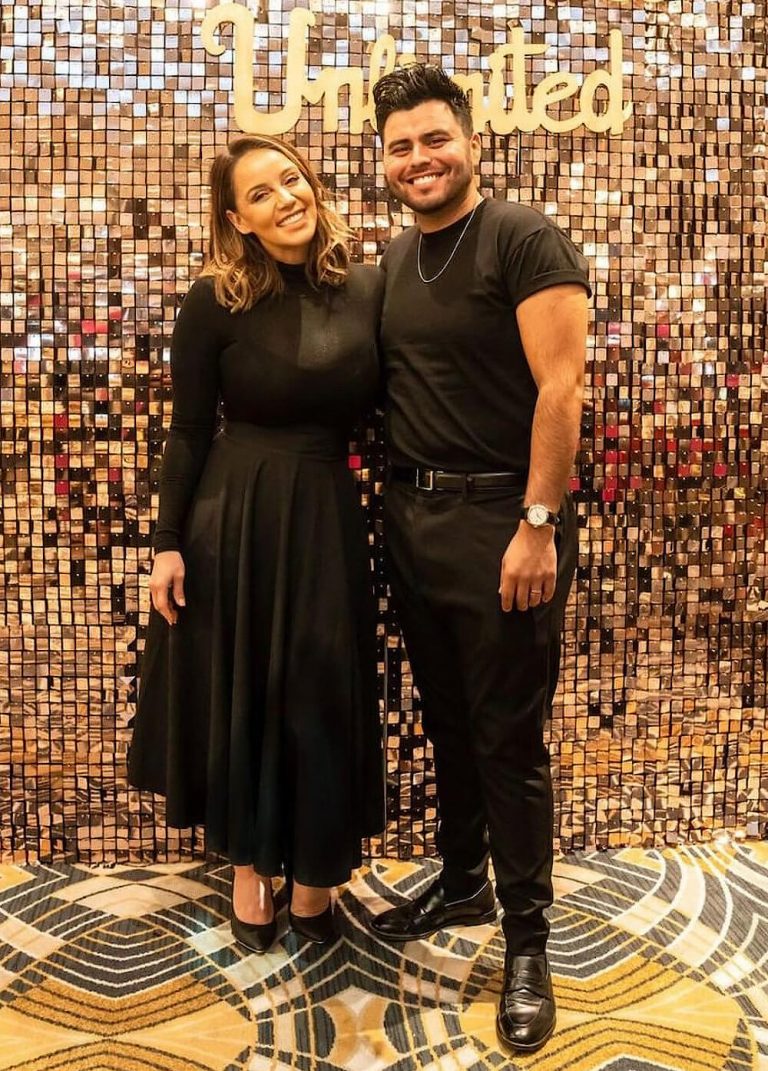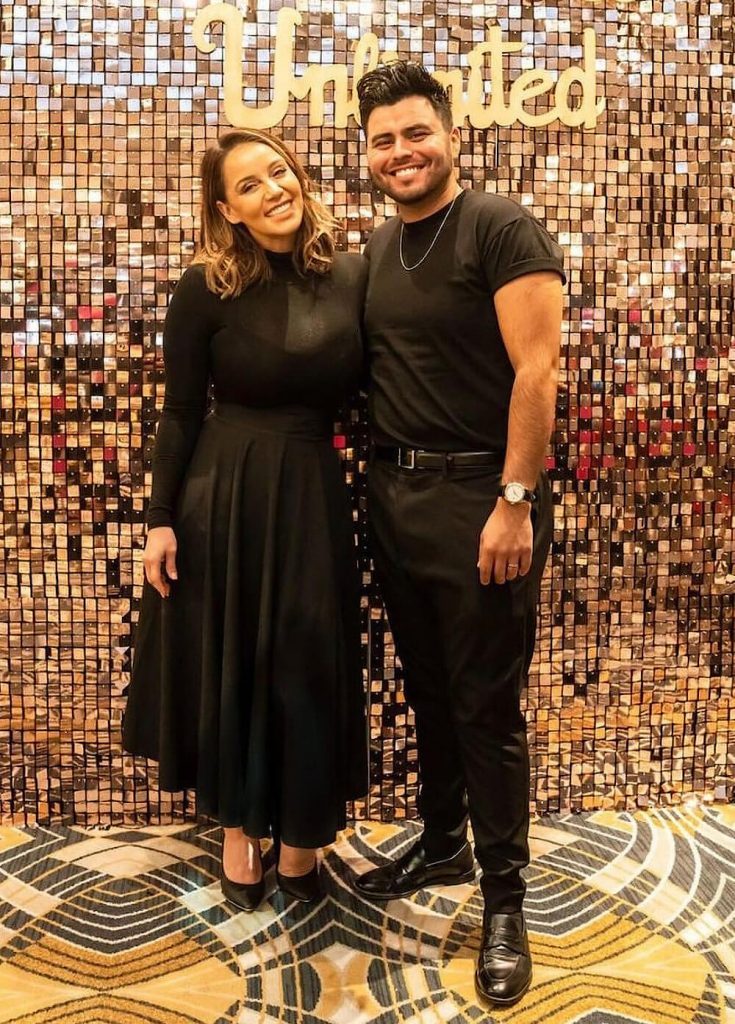 Abel Flores is a Christian musician and a worship leader. Her husband is ten years younger than her, but Rosie said so many times in her interview that he is just the perfect man that she needs in her life.
Even though they met when Abel was just sixteen, the chemistry was already there since day one. Rosie felt the safety and security that Abel provided without having long and deep conversations. But, Rosie could see right away that Abel was mature beyond his age.
One important thing to know is that Rosie had gone through horrible abuse since she was young, and Abel helped her overcome all of that. She talked about that in her book called My Broken Pieces: Mending the Wounds from Sexual Abuse Through Faith, Family, and Love in February 2016.
Abel and Rosie had their first encounter at a church in Long Beach. According to Rosie's book, Abel was a part of the church's choir, and Rosie had her eyes on him from the very first second. Her brother, Pedro Rivera, was a pastor there as well.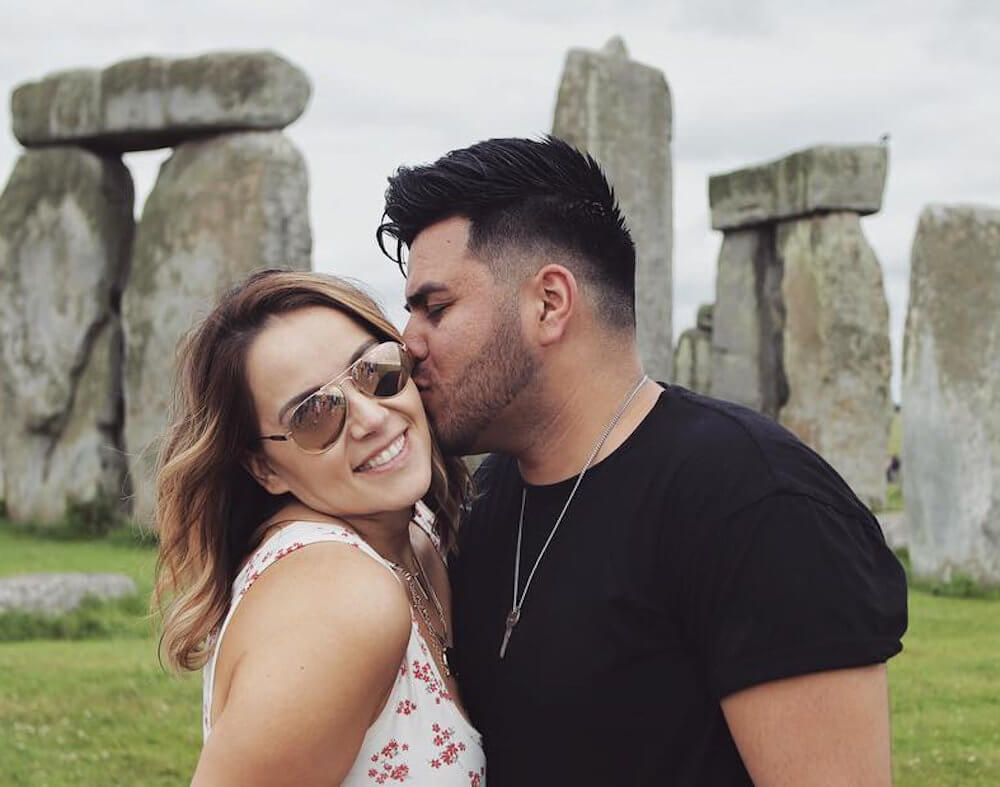 Since Abel also felt the same thing, the two started dating shortly after. But, many people – including the church and Rosie's family – were against them. So, it was pretty tumultuous for Rosie and Abel back then.
Rosie and Abel Flores Overcome All the Obstacles and How They Can Comfortably Talk about Difficult Things with Each Other
Knowing that nobody supported their relationship didn't dim their desire to stay together. It only made them stronger.
Knowing that nobody supported their relationship didn't dim their desire to go together. After Abel turned eighteen in 2011 and finally reached his legal age, the couple didn't waste any time and tied the knot right away.
After more than ten years of marriage, this couple can prove to the world that they've made it. Even though Abel and Rosie ALMOST got divorced once, they could work on their issues and live the best life they had always wanted.
Abel and Rosie shared many of their stories on a radio show and podcast that they do together called The Power of Us. The things that they are talking about in there are everything that we all need to be reminded of: about the feelings of getting rejected, how to work on a long-lasting marriage, and, surprisingly, the reason why Rosie almost filed for divorce. We'll get to the latter part soon.
In the episode called "REJECTION in MARRIAGE," this iconic couple showed us how they can have deep yet fun conversations with each other. Rosie addressed her childhood pain and growing up with so many rejections, from the boys in her past, her friends, and even her family.
And we can see that her husband, despite their ten years of differences, has no problem keeping up with her and even listening to her comprehensively. We can also see how comfortable they are with each other.
Abel also opened up about how he felt rejected during his time being Rosie's husband. It's not something Rosie intentionally does, of course, but she still respects what Abel feels. They can make those difficult conversations look very easy, indicating that they are very mature and respect each other.
If that's not what a healthy relationship means, I don't know what it is. The primary purpose of The Power of Us is to help couples out there to "strengthen their bond" and "communicate."
"Our society views so many things as disposable, but relationships and marriages shouldn't be defined as such," Rosie said in one of her videos in The Power of Us.
And, it seems like Abel and Rosie have put it into action already. Now, they have become an icon for many people, and the two have helped many couples out there overcome their problems.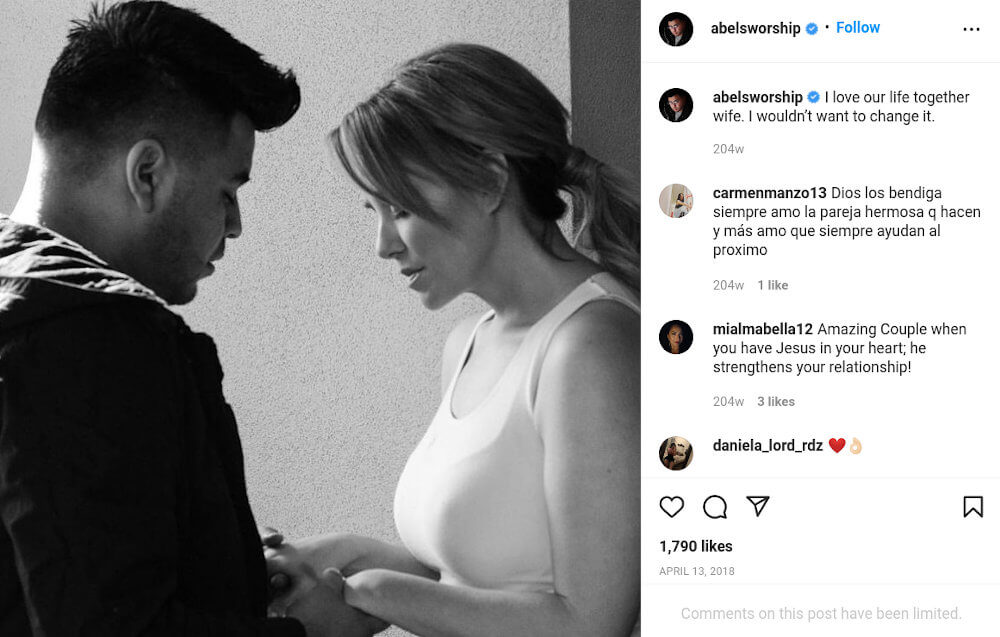 Apart from what they showed in The Power of Us, Abel and Rosie also continuously show their love for each other on Instagram and Twitter. They love to post sweet pictures of them with lengthy captions.
The two often reminisced what they've gone through together as well on social media as if they wanted to share their happiness with the whole world. Let's be honest here; everyone wants what they have.
Rosie Rivera Almost Filed for Divorce
Looking at what they've been through together and how they continue to inspire people until now, Abel and Rosie seem like a lovey-dovey couple all the time. But, we've mentioned earlier that Rosie almost filed for divorce. So, what could possibly happen between them?
It all started when Abel had a gambling addiction in 2015. The fact that he didn't tell Rosie for a whole six months made everything even worse.
"When I opened his computer, I saw a bank account that was obviously not mine, it was only his, with a bank that we do not associate with, and I was extremely confused because there was a lot of money exchange, which came in and went out, daily, and I did not know where that money had come from," Rosie recalled the experience in one of her interviews.
She continued, "It was six months of lies, and the real problem was that he had an addiction to the deck. I felt extremely betrayed by the lie, and it was not with another woman, but I felt there was no hope for us after so many lies."
Rosie then kicked him out of the house for three months. And from that moment, Abel just realized that his hobby in gambling made him lose everything in his life: his family, his house, and money.
"He was living in a hotel, or in his car, literally, and I was ready to sign the divorce papers, and that's when he was able to react and say, "I have a problem, and I need help'," recalled Rosie.
After hearing that, she decided that she wanted to give him a second chance because Rosie still loved him, and she believed that her husband could change. And, Abel never took that second chance for granted; he never put his hands on a deck ever again.
The fact that Abel took his words seriously and actually put that into action and how Rosie gave him a second chance shows us how they are always willing to do the hard work.
Living with someone we love requires a sacrifice, indeed, which needs to be done from both sides. Once again, Abel and Rosie prove to us that they could overcome all the obstacles.
Their Faith in God Had Helped Them Survive in Life
Abel and Rosie are no doubt a perfect fit for each other. And some of you guys might guess that they would make excellent parents as well. Guess what? You guys are right.
They are parents of three; Kassey Rivera, Samantha Chay Flores, and Elias Melek Flores. However, Kassey is Rosie's daughter from her previous relationship with her ex-beau. It doesn't make Abel love her any less, though.
Abel and Rosie always aim to be compassionate and empathetic parents. No matter how busy they get, being present for their kids will always be their number one goal.
"I am so proud to be your daddy, @sammychay_. I see you and can't wait to see what you will do for the Kingdom of God. Te Amo" wrote Abel on his Instagram. That caption was followed by the picture of him and Samantha at the beach. Abel posted that to celebrate National Daughter's Day. How very thoughtful of him!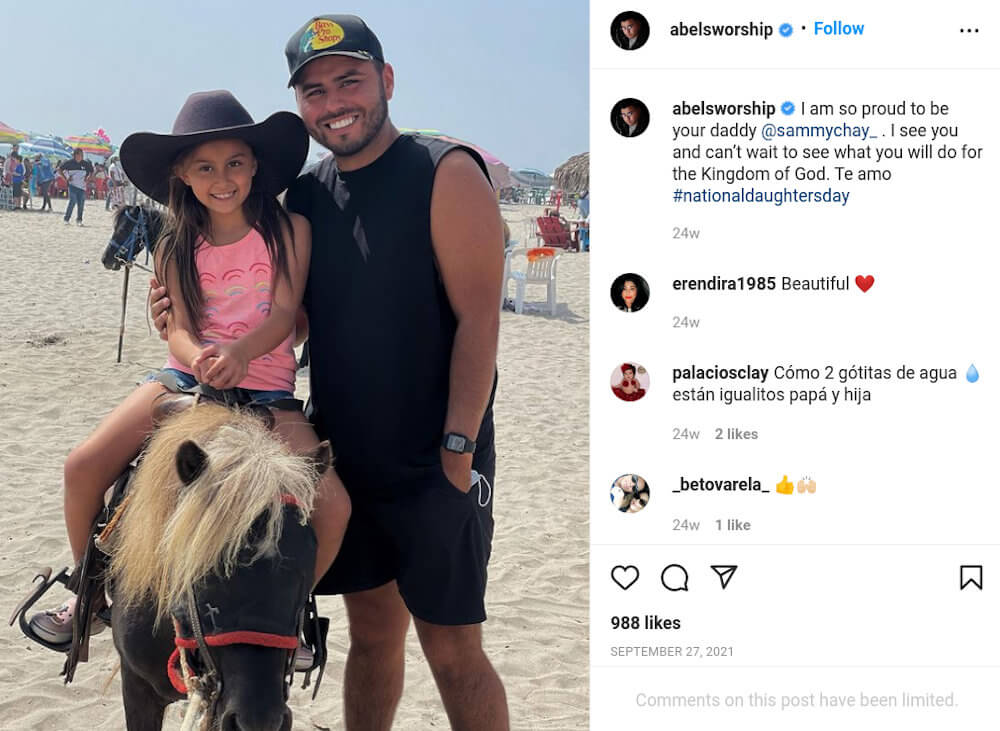 In Abel and Rosie's household, faith in God played a big part in helping them survive. Significantly since the two fell in love at the church and they could find strength through God, they wanted to spread that kind of love to their kids, too.
And, it seems to be working because this family is just super amazing. We hope that they will stay this way forever.