Who is Rob Schneider's Wife Patricia Azarcoya?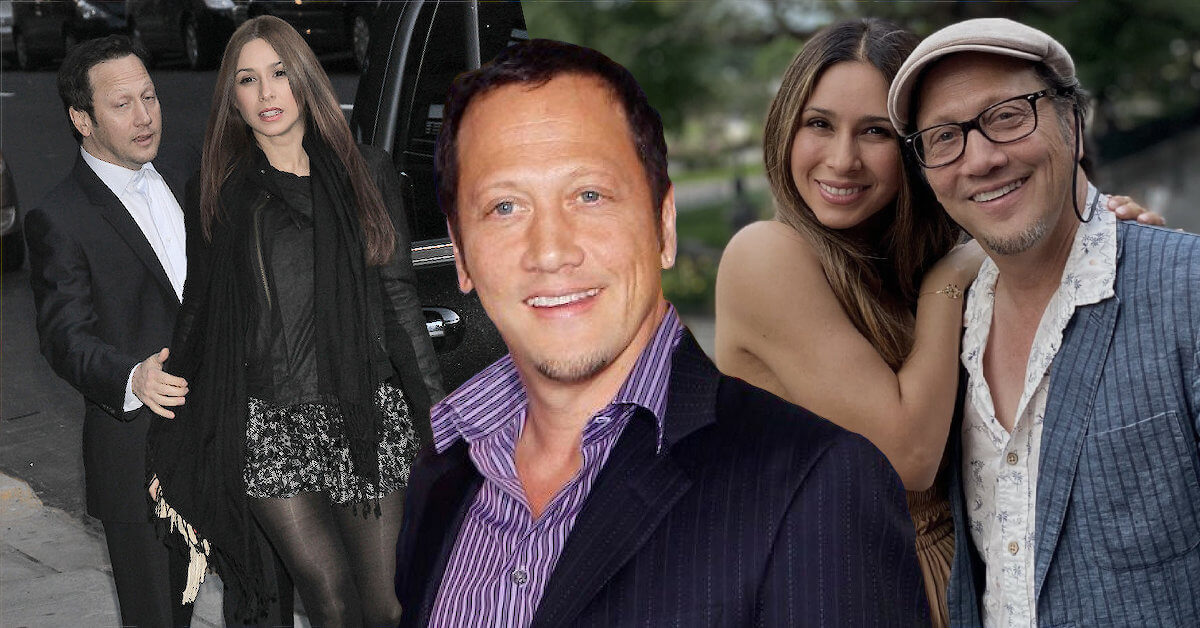 Rob Schneider has done it all before all of the comedians are starring in their sketch and SNLs. A veteran comedian and stand-up comic, he has appeared in many NBC Saturday Night Live episodes.
Rob has also made appearances in various movies and sitcoms, namely Home Alone 2: Lost in New York, Surf Ninjas, The Hot Chick, and Men Behaving Badly.
He also made his directorial debut with Big Stan and started his musical career with the Registered Offender album in 2010. In 2015, Rob Schneider produced a sitcom-slash-biopic entitled Real Rob.
Rob Schneider's Relationship with Wife Patricia Azarcoya
Rob Schneider and his wife Patricia Azarcoya first met in 2007, when Rob attended a show where Patricia was the producer. The couple has a whopping 25 years difference in age, but they decided to take off with their initial attraction.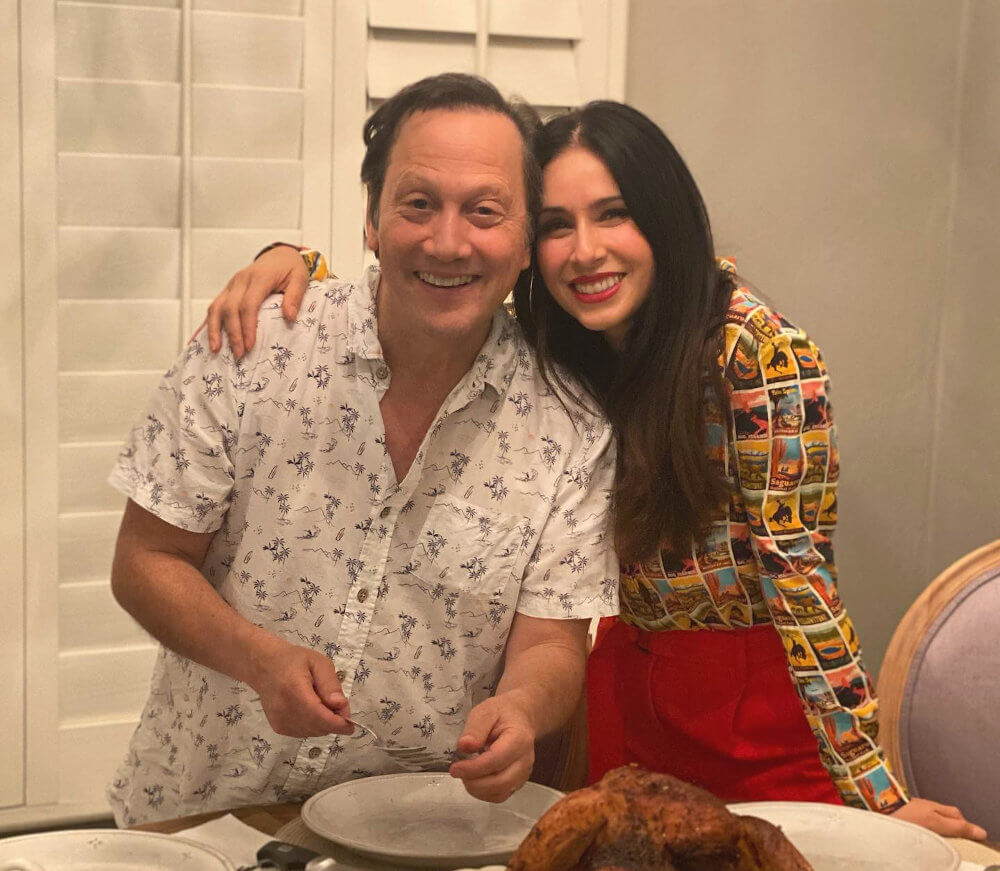 While recalling their first date, Rob said that with Patricia, "the only way in was through the mother." He told Howard Stern in the Howard Stern Show that Patricia wouldn't go on a date with him if her mother couldn't tag along.
The couple got married in April 2011, four years after they first met and started dating. The wedding was held in Beverly Hills, where Rob and Patricia were "surrounded by our closest friends and family."
While many people don't know who Patricia was before she married Rob Schneider, she has made a name for herself as an actress, model, and producer!
Patricia debuted as an actress in a Mexican series entitled Alkahest. She later made her producing debut as she produced several movies and TV series, such as El Pelado de la Noche, Guerra de Chistes, El Monchis, and Cuentame Love.
Born and raised in Monterrey, Mexico, Patricia's works were mainly for Mexican TV, probably a reason why Rob's fans couldn't seem to find any Hollywood projects that feature her.
Patricia is also of Filipino descent, a common she shared with Rob's late mother, Pilar Schneider, who was also a half-Filipino.
She became a fan favorite following her appearance in Rob's sitcom slash biopic, Real Rob. Her sense of humor and wit that matched the timing managed to pull some laughs from the audience to the point that the critics thought that she overshadowed her husband.
Funny, intelligent, talented, and beautiful, it seems like Rob Schneider has hit the jackpot!
Fans Were Not Fond of Rob Schneider and Patricia Azarcoya's 25 Years Age Gap
Both Rob and his representatives never really disclose Patricia's age at the beginning of their romance. They only refer to her as "Rob's junior." It wasn't until sometime later that it was revealed that Patricia is way, way younger than Rob, sporting a 25 years age gap.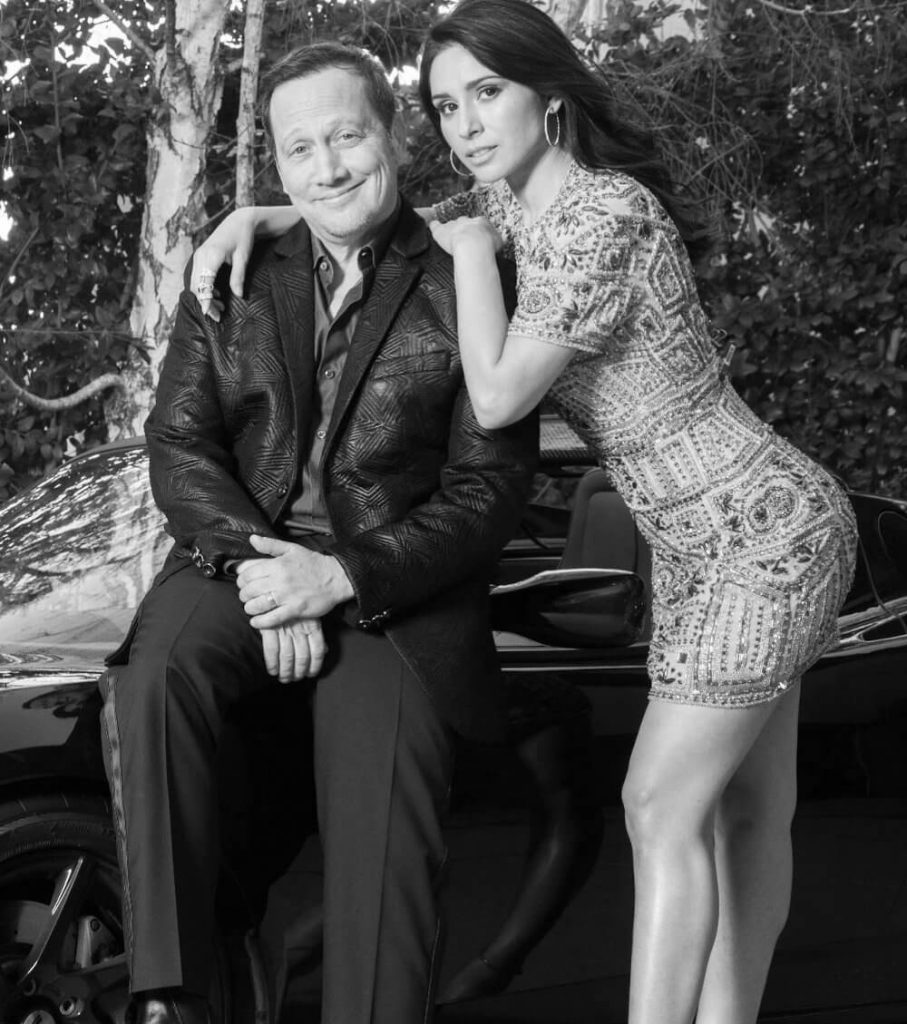 Born in 1988, Patricia is barely two years younger than Rob's oldest daughter, Elle King. Now that's a bit weird when your stepmom can easily pass as your sister!
Despite Rob and Patricia getting married when Patricia has already reached her legal age, with her being 23 years old when they got married, some fans still raise an eyebrow on their relationship, and they're not hesitant to let her know about it.
Some fans have been seen leaving comments in Patricia's posts on Instagram, particularly those that pictured her with Rob, calling her "a sugar baby." Some also wonder how she ended up with someone who could pass as his father.
But judging from their happy snaps and the marriage that has lasted for a decade, it's fair to say that the couple is not concerned at all by the critics they received!
The Ones Who Glued the Family Back Together: Rob Schneider's Daughters
More or less a year after Rob and Patricia got married in 2011, the couple welcomed their first child together, a daughter named Miranda Scarlett Schneider. While announcing the birth of their first daughter together, Rob told People that "the world just got 7.6 lbs more beautiful."
Now, that is an adorable announcement!
Four years later, they welcomed their second daughter, Madeline Robbie Schneider. The little ladies have made several appearances in their parent's project, Real Rob, and fans are enamored by their beautiful and adorable personalities.
Before Miranda and Madeline, Rob already had a child from his previous marriage with model London King, a daughter named Elle King. Unfortunately, their relationship wasn't so good. Elle, who has also made a name for herself as a musician, called Rob "a workaholic."
However, after Miranda and Madeline were born, Elle "realized what's important" and tried to reconnect with Rob.
"I wanted my sisters to have good memories of me from their childhood when they grew," Elle said in an interview. "When it's about the kids, the bullsh*t kind of goes away," she added.
It seems like the father-daughter duo now have a great relationship, as Elle revealed that Rob Schneider is her "biggest supporter," frequently sending her texts on how much he loves and is proud of her.
"That's a beautiful, wonderful thing," she told People. She also went on and declared that she "loves him."
It wasn't only Elle who gushed about her father!
Rob also gushes about her daughters from time to time, Elle included. The talented comedian also celebrated Elle's pregnancy on his personal Instagram account, stating that "words are insufficient" for him to describe his happiness.
"You make your sisters feel like every day with you is their birthday and Christmas," he wrote. "With all my heart, I adore you, and I love you… Dad," he ended his heartfelt message for Elle.
Well, indeed, Rob and Elle had the ups and downs in their father-daughter dynamic, but it's great to know that the duo is now leading a happy life together! And even Elle admitted that her relationship with Rob right now "is what I always wanted."
A Private Life with A Private Wife: Rob Schneider's Marriage to Helena Schneider
Rob Schneider and his then-wife, Helena, first met in 2001. There's not much known about Helena, considering that she lived outside the spotlight years before getting hitched to Rob and in the years following their divorce.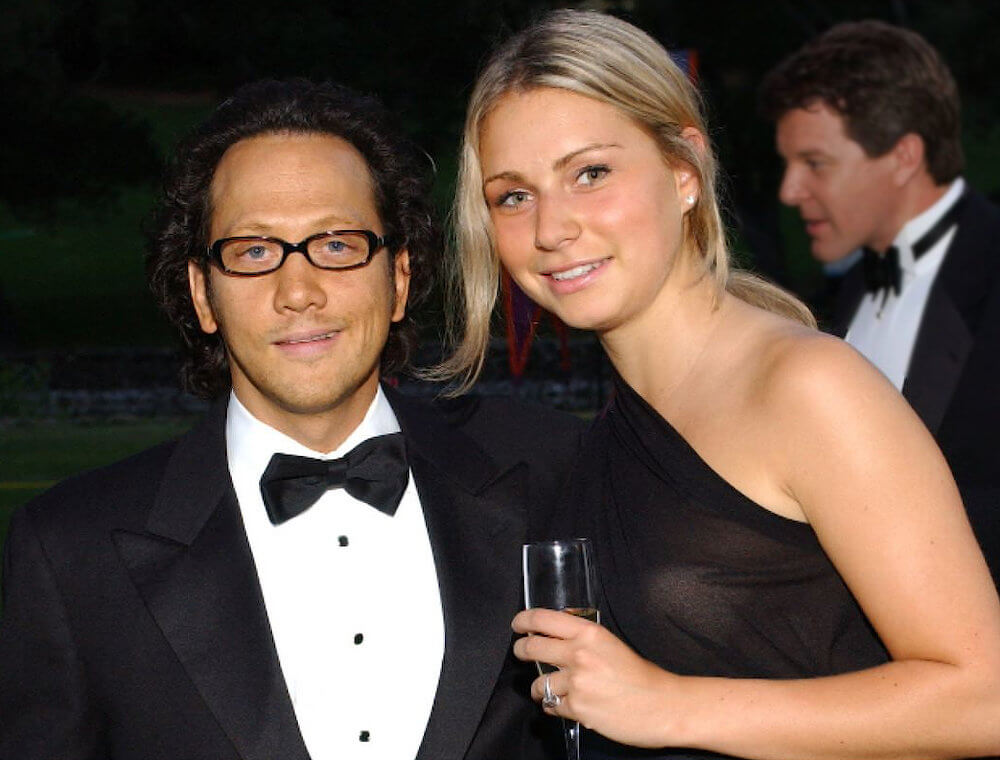 The former couple got married a year later, in 2002. They have made several red carpet appearances together, with Helena attending several events alongside her stepdaughter, Elle King.
However, what seemed to be a peaceful and loving marriage was not that peaceful and loving. Rob and Helena separated three years after they got married.
Following their divorce, Helena seemed to disappear from the spotlight. Her last public appearance was in 2005, the year she divorced from Rob, in the premiere of the movie Deuce Bigalow.
While the actual reasons that caused the separation have never been disclosed, fans speculated many things, from the lack of children in their marriage to the possibility that Helena couldn't stand the attention that comes with marrying one of Hollywood A-listers.
I guess we could only wish her luck in whatever endeavors she's in!
Rob Schneider's First Marriage to London King
Rob Schneider first met his then-wife London King in 1988. And while people usually need three days to schedule the second date, Rob and London took three days to get married (guess where?) Las Vegas.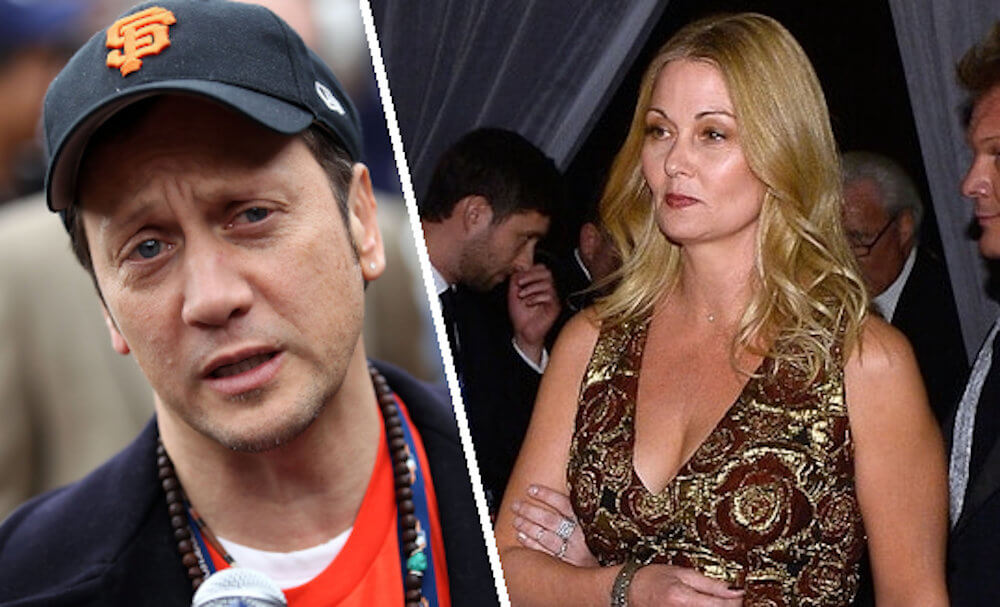 Less than a year after they got married, the couple welcomed their first daughter, Tanner Elle Schneider, who later would be professionally known as the musician Elle King.
"I was born out of a Vegas marriage," Elle King shared in an interview with Billboard in 2015. "My parents got married three days after they met," she continued.
Rob Schneider and London King eventually split and filed their divorce in 1990. The former couple never revealed the reason behind their separation, and London got custody of their daughter. This helped her to form a strong bond with her daughter.
"As soon as I was 18, I took on my mom's last name because she raised me," Elle stated in an interview. She also reasoned that she "wanted to be my own person."
Elle also clarified that Rob didn't mind her decision.
"My dad is so proud of me, and he understands why I did what I did," she explained in an interview with Evening Standard. "I'm glad I did that," she concluded.
Well, understandable. I mean, imagine how much pressure you get if you sport the name "Schneider"?
London herself used to be a model and an actress. And while her name is London, she wasn't born in Great Britain. She was born in Ohio, United States.
She began her career as a model and has appeared in various ad campaigns for many different brands. She starred in several movies just before retiring from the industry and became non-medical personnel in 2003.
Like Rob, who is currently living a happy life with his wife Patricia and his daughters, London has now moved on with her life and has been happily married to Justin Tesa since 2000.
Nothing like finally meeting the perfect person for you, right?