Who is Raven-Symone Partner? Is She Married?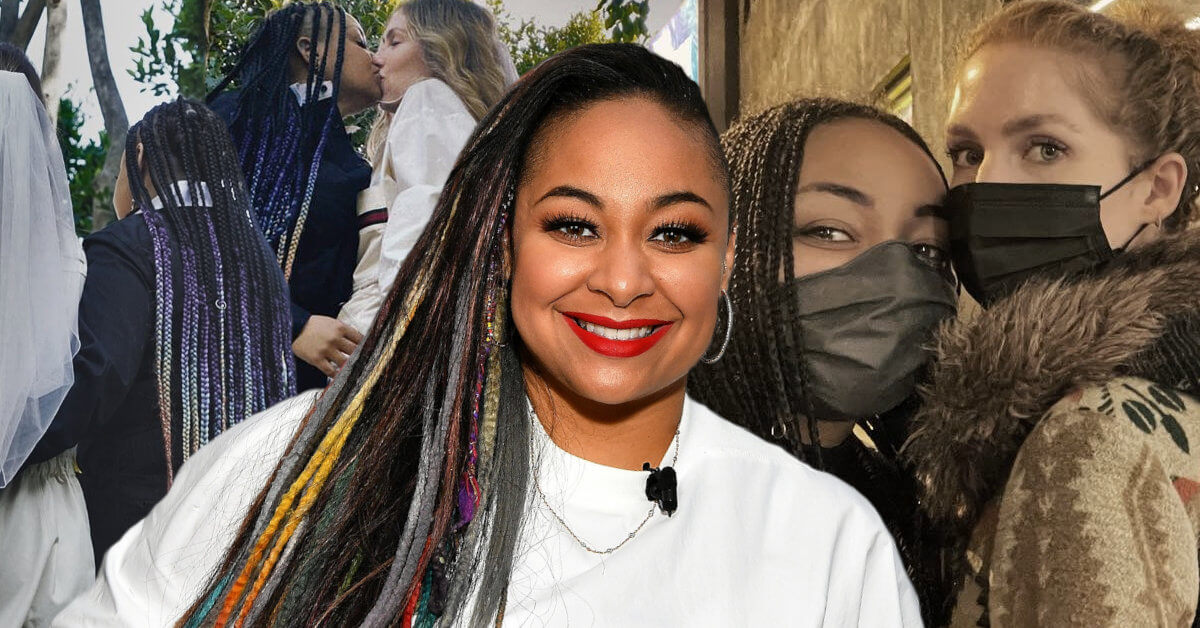 Raven Symone seems to have her life all figured out. She is a successful actress, singer, and songwriter. Her career began in acting, appearing on The Cosby Show when Raven was still a little kid.
It turns out that music has also been her passion since an early age. Raven's first debut studio album called Here's to New Dreams was released in 1993, when she was seven years old. We're talking about a very talented woman here.
The most important question remains, though: is Raven Symone's relationship as successful as her career? We are about to find that out.
Is Raven-Symone Married?
Yes, Raven Symone is happily married! Even though Raven has never been a fan of sharing too much information about her relationships, she was willing to change it since she married in June 2020. Raven's fortune doesn't only stay on her career in entertainment but her personal life as well.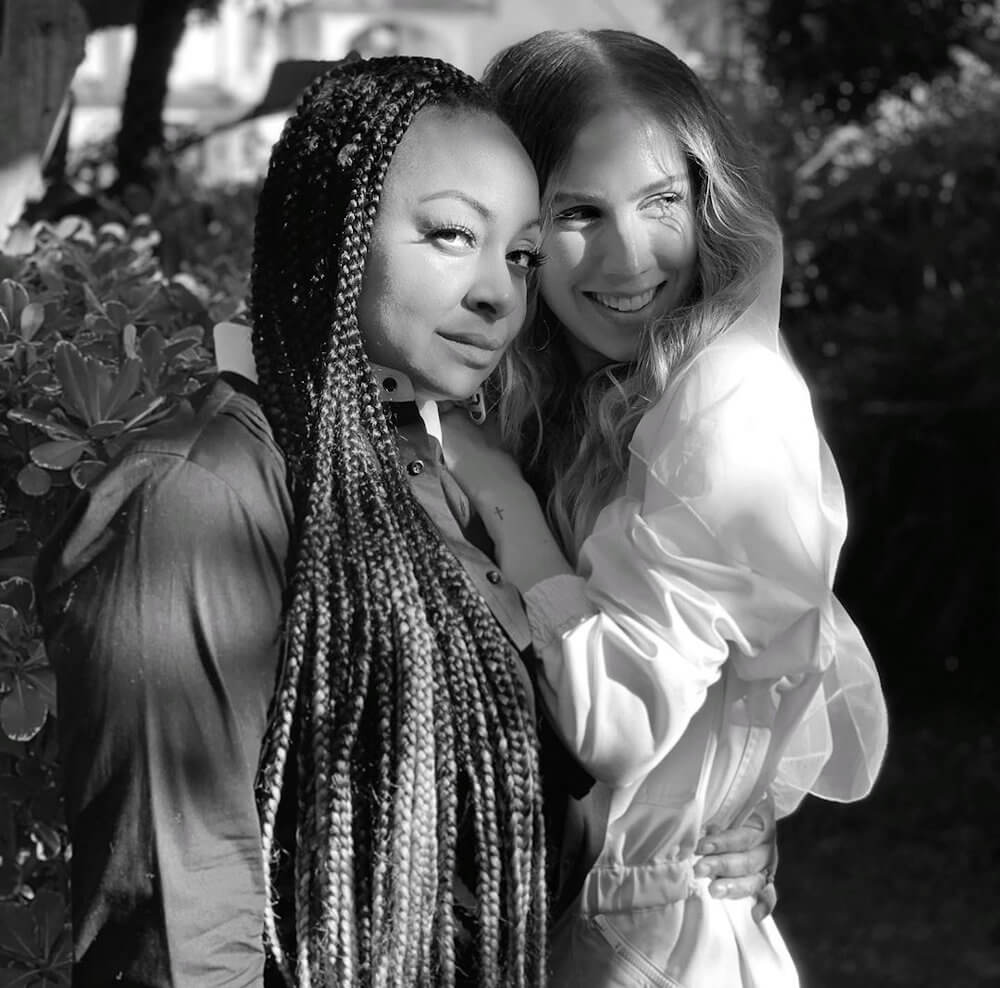 Raven tied the knot with Miranda Pearman-Maday, a social manager for an app called Off the Menu. It's a pretty famous app in Los Angeles because its purpose is to let users receive one free item per day at several restaurants in Los Angeles. It sounds awesome.
However, the story of how they first met and the whole journey of their relationship is more awesome!
According to Miranda's Q&A video, she and Raven first met at the gay bar in West Hollywood back in 2015. At that time, Raven was the host of a karaoke night at that bar. 
The two didn't reveal too many details about what happened afterward, but they certainly hit it off since the first second they talked to each other. The chemistry was just too strong.
Neither Raven nor Miranda talked publicly about the exact date when they started being a couple. Still, Raven commented on Miranda's little throwback photo on Instagram and said, "Da*n, babe, you took it back to the start of the relationship #2015/2016". That means they indeed didn't waste any time to start dating right after their first encounter.
Raven Symone and Miranda Pearman-Maday Once Split Before Tying the Knot
During their five years relationship, Raven and Miranda were never seen hanging out together publicly. Raven intended not to put her relationship with Miranda in the spotlight because she used to have an issue dating someone from a different race. And, the issue got bigger to the point when they once split because of that particular reason.
"It was kind of a self-inflicted, old way of thinking that the black community would be mad that I was dating a white person," Raven explained when she and Miranda had a joint interview with Noir Online.
Raven also said she felt that everyone was staring at her and Miranda whenever they went to public places together, which she later claimed was a subconscious event that she created.
At that time, Miranda wasn't aware of Raven's internalized fear, and the two decided to take a break from their relationship. But, they worked things out together and rekindled. Now they are the happiest they've ever been.
On Finally Calling Miranda Her Wife
You guys don't have to worry anymore because after Raven and Miranda had their "I do" moments, they didn't hesitate to show the world how head over heels they are with each other. They look very much in love in red carpet events, interviews, and even on their social media. 
They also love to reminisce about their wedding day, describing it as "one of the most important moments" in their lives. Raven and Miranda only invited their families and closest ones because they wanted it to be a small and intimate ceremony.
Not only that, but the weddings also took place in their best friends' garden, Debbie Allen. We can imagine how awesome and wholesome that wedding was!
Since then, their lives have been nothing but happiness. They've done LOTS of romantic things together, from creating their YouTube channel called "8 pm" to picking out tattoos for each other.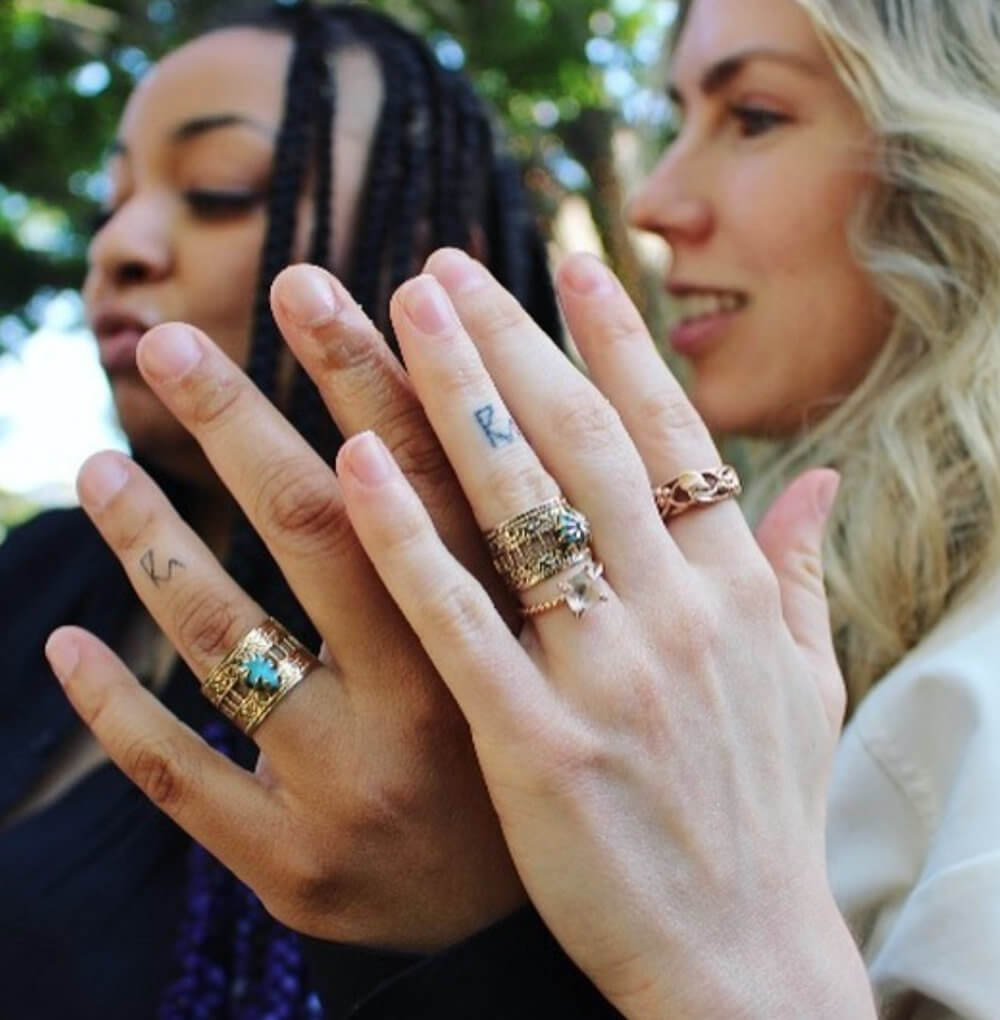 It's not surprising that everyone loves their channel. They already have 32,500 subscribers! These lovebirds spread happiness and positive vibes in all of their videos, and they're talking about various topics there.
They provide us a glimpse of their lives as a married couple, and there's nothing we love more to see than two people who love each other discussing things that matter to them—pure gold.
Raven-Symone Has Always Wanted to Be a Mother
After finally marrying the love of her life, Raven thought about becoming a mother. Well, Raven already wants to be one even before she becomes Miranda's wife. But, she and Miranda haven't had children yet.
Even though they are excited about the idea of entering parenthood, they're not in a rush, and they want to make sure they have everything that it needs to become good mothers.
"I want my kids to know that it's okay to be your authentic self every morning, every day. I've been all over the world, and I want to take in a little bit of how they're raising their children and not putting such a stigma on certain things," Raven explained in her 2019 interview with The Spectrum.
Not only that, Raven already knows how many kids she wants to have, and she already has a clear vision of what kind of mother she's going to be.
"I want four kids. I want a big family. I want to be able to make sure that the gatherings at the dinner table and the gatherings at the holidays are full of excitement and fun," she said.
Raven also added, "I want a whole bunch of people in the house."
After looking at how Raven and Miranda live their lives, we're pretty sure that these two will make great (and fun) parents, right? Not only that, they will certainly be the kind of moms who encourage their kids to be anything that they want, and that kind of support is what every child wants to have.
Raven's Past Relationship with AzMarie Livingston Was Perfect
As much as we love talking about Raven-Miranda, her past is also worth knowing. Raven had another serious relationship before she met Miranda. It was with former America's Next Top Model: British Invasion contestant, AzMarie Livingston.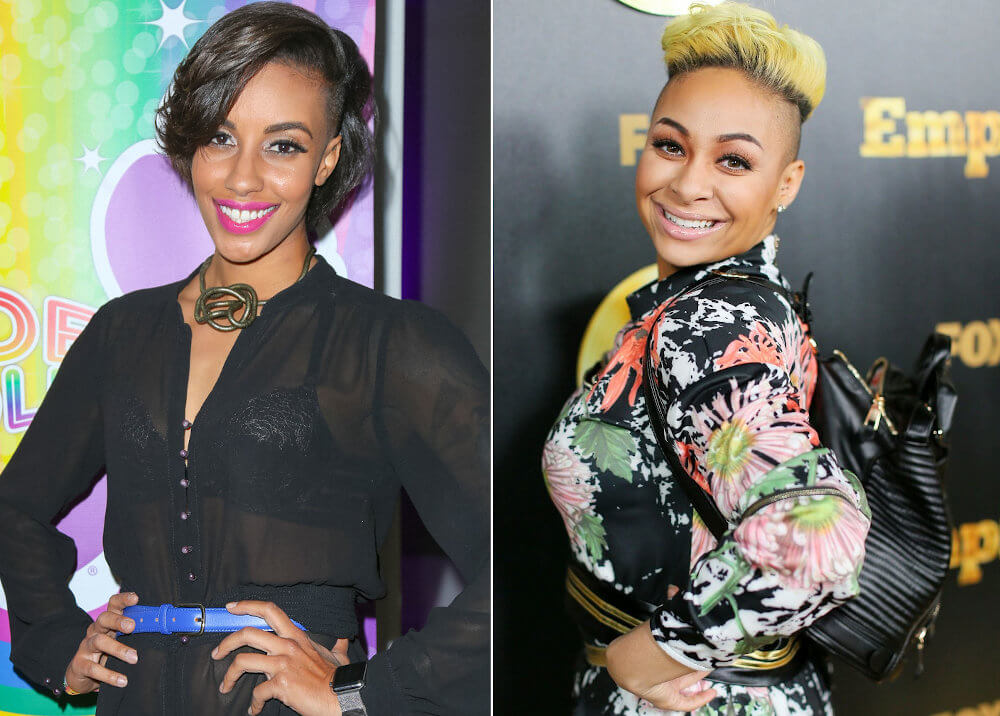 She is now not only a famous model but also a successful actress. She made her first breakthrough when AzMarie appeared in Precious and then starred in DTLA and Empire.
AzMarie and Raven were together for three years, from 2012 to 2015. But, they'd been friends for years before they started dating.
We know that Raven and Miranda didn't appear together in public before they married. But, the case with AzMarie was different. Raven didn't hesitate to come to several red carpet events with her as soon as they started dating. They also love to praise their partners at every chance they can get.
"I always have great advice from Raven. She teaches me how to be poised, how to respond, how to intake everything that's happening on-set and off-set, and make it work for me and in my work," AzMarie praised her lover in her interview with Hollywood Today last 2015. 
Raven also expressed how proud she was of what AzMarie was doing. When her lover starred as Chicken in Empire, she gushed about her lover.
"My partner is in a show that people are going ape crazy for," she stated. "I'm proud of her."
What could happen with that seemingly perfect relationship that makes Raven and AzMarie called a quit?
Unfortunately, the couple never revealed anything about the breakup. Rumor has it, the split was due to Raven's affair with someone else, but this was never confirmed. Of course, the breakup devastated everyone because they were such the definition of a perfect couple: loving and supportive.
Several Names That Were Linked to Raven Before She Came Out
Miranda Pearman-Maday and AzMarie Livingston are the only serious relationships Raven has had throughout her entire career. But, several names are linked with Raven as well.
One of them is Jonathan "Lil J" McDaniel, whom Raven works with on That's So Raven. Surprisingly, the reports stated that their relationship stayed for four years, from 2003 to 2007.
It was the time when Raven came out as gay in 2013. But, Raven never confirmed or denied her rumor with Lil J. But, she makes sure to everyone that she and Lil J are still great friends until now since they have worked together for a long time.
Other names include Raven's costar in That's So Raven, Orlando Brown, and Marquis C. But again, Raven never spoke about these past relationships.