Who Is Ralph Macchio Wife Phyllis Fierro? His Married Life & Children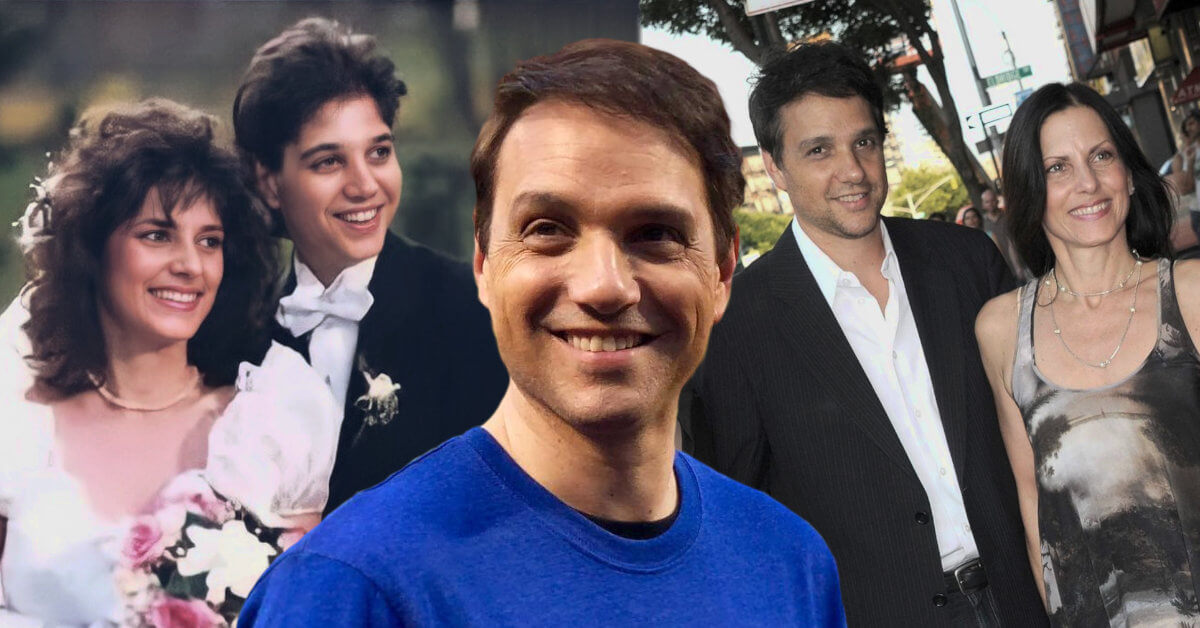 Some actors appeared in our favorite childhood movies that seem to stay forever in our hearts, no matter how old they are now or how long ago the film is. One of those actors is Ralph Macchio, who played Daniel LaRusso in the Karate Kid film series, remember?
Daniel LaRusso isn't his only memorable character, though. He won and has been nominated in many awards, including Primetime Emmy Awards for Cobra Kai and American Short Film Awards for Across Grace Alley. He also gained massive success from his role in Cobra Kai and The Outsiders.
Lists of awards might seem fantastic on the IMDb page, but having a supportive and happy family is the real thing in life. Of course, Ralph gets both of them.
Ralph Macchio and His Wife, Phyllis Fierro
Ralph Macchio has been married to the love of his life since high school for nearly 35 years and shared two kids. Throughout his three decades of marriages, he never fails to show us how great of a husband and father he is. And, he still could manage his fame in showbiz.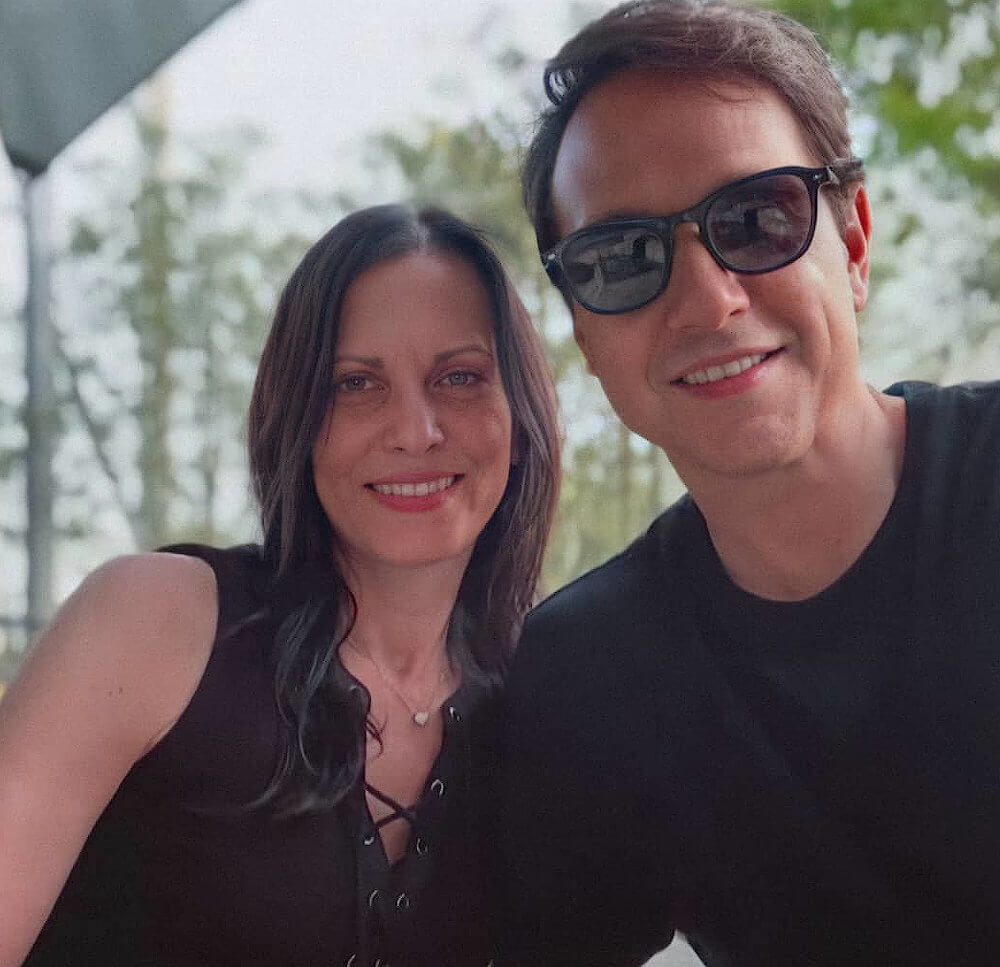 The lucky woman is Phyllis Fierro, a dedicated nurse. Phyllis and Ralph might do very different work for their living, but they sure make a great team when it comes to building a happy family. 
Ralph and Phyllis have known each other since they were 15 years old. They talked for the first time at his grandmother's basement when they attended his cousin's birthday party with Kelly and Ryan. According to what Ralph said in his appearance in Live!
"I was 15. We met at my cousin's sweet sixteen. We met and hit it off, and we're still in love, and it's awesome," he reminisced about the old times while laughing. Some people are blessed enough to find their soulmates and live with them for the rest of their lives. 
Ralph and Phyllis always knew that they both were meant for each other. Neither of them even bother to look for other options; they fell in love with each other from the get-go, and that's it. Everyone wants to find that kind of love.
Ralph's career was at its peak when they married because it was less than a year after Karate Kid II was released. Twelve years have passed since their little chat in the basement, and they finally tied the knot. The wedding ceremony was held on April 5, 1987.
But, having other responsibilities in life other than working doesn't make life harder; it's even needed to add balance in everyday life, said Ralph.
"Without her and the foundation and the family we established, 'one foot in, one foot out would have been very, very difficult on my own. Because there would not be balanced," Ralph explained to People last year.
He also added, "My biggest accomplishment has been raising my family."
Since they tied the knot, Ralph and Phyllis' lives are nothing but happiness and fulfillment. With the presence of their first kid, Julia Macchio, in 1992, the joy of being parents kicked in and made their lives complete.
Ralph Macchio and Phyllis Fierro' Way in Building a Strong Marriage
So, how does this couple overcome all the difficult times in their marriages? Since Ralph is the man, many women love; talented, famous, and handsome. Moreover, what's their most significant challenge throughout their 33 years living together?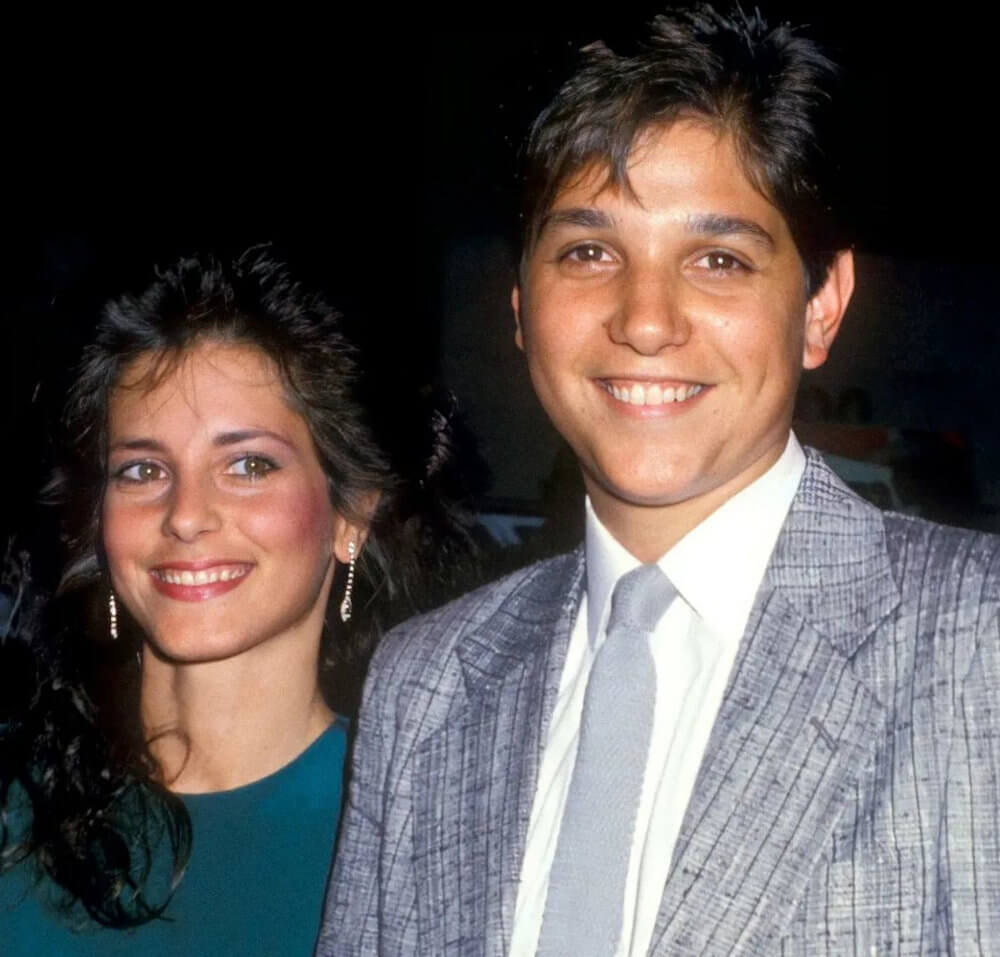 The answer for all of that might sound simple, but it is easier said than done: commitment. Ralph and Phyllis are big believers that once they made a promise to commit to each other, they would do anything to make it last. Everything is possible if they believe so, Ralph stated in one of his interviews.
"It's the belief through the easy times, through the tough times, whatever we encounter, that we are meant to be together. We know that we will overcome all because we believe in that, the foundation of that," he said, still in his interview with People. 
Everybody seems to know that a successful relationship requires hard work from both sides and the willingness to stay with each other for better or worse. But, if that's so easy to do in real life, then we might not hear the news about celebrities' breakups this much, right, guys?
Ralph and Phyllis are something else, though. They manifest their words and wants into action, and now they're entirely successful in building a happy family.
Another thing from their unique marriage is that they spend a lot of time together, going on vacation and simply doing mundane activities at home with each other. It might not be the foundation of a successful family, but spending quality time with family is undoubtedly an important thing. 
Ralph often posts pics that capture him doing fun things with Phyllis and the kids. One of them is when they sail together if it seems to be from Phyllis' work.
"Sailing for palliative care and pancreatic cancer in Port Jefferson Harbor. Team Mather Hospital with the win!! In that picture, we can see that Ralph and his wife look so great together! Great day, even greater cause!!" the Cobra Kai actor wrote.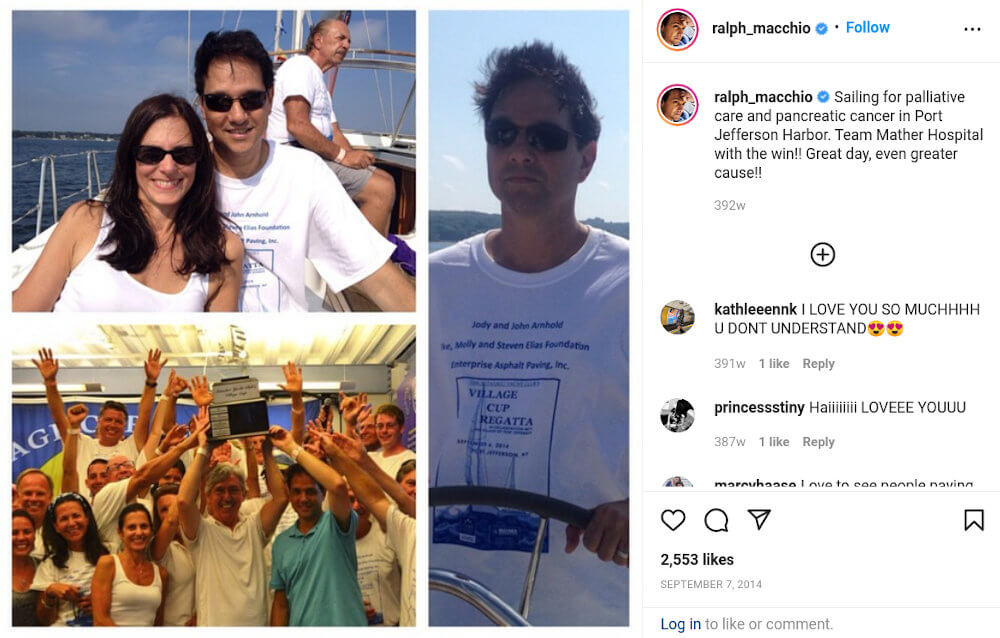 Ralph then uploaded a different shot of him, Phyllis, and both of his kids on the cruise. If there is an award for "Best Dad of This Decade," Ralph will win.
Some of their sweet moments are also shared by Julia on her Instagram. Julia posted a selfie of the whole family at the beach, enjoying the sunset.
"It's the small moments. One day back in September, we decided that as a family we were going to wake up at the crack of dawn (literally) and watch the sunrise," she wrote.
We need to take notes about: Ralph never overshares the details of his life and the kids with the media. Apart from sharing his happy moments and secret to his long-lasting marriage, he manages to keep what's essential for him very private.
That also plays a significant role in building a healthy relationship, not revealing too much information – especially to paparazzi. Ralph remains tight-lipped and low-key during more than three decades of his life with the family.
Ralph's Children Look Up to Him a Lot
Since Ralph remained low-key about his life and kids, what can we know about Ralph and Phyllis' children? Well, not much, but we still can see some information.
Ralph is a father of two. They are Julia, born five years after they tied the knot, and Daniel, born in 1996. They see Ralph as their inspiration, and they follow his career path. Julia and Daniel did their acting roles in some movies and series.
Julia's path in acting started to arise when she appeared in Girl Most Likely in 2012. She continued to receive more big roles starting from there: starring as Caitlin in Stella's Last Weekend and Tanner in Wholly Broken.
And what's even more impressive: Julia played Caitlin and Tanner in 2018. We're talking about a talented and hard-working young lady right here. 
On the other hand, Daniel doesn't only do acting but music as well. He is now a composer and actor, and Daniel has appeared in That Was Then (2011), The Haley Project, and The Wrecks.
Daniel and Julia have an interest in art and acting, which they wanted to pursue. Besides that, Ralph being an amazing father they live up to might play a significant role there, too. When choosing their careers, Ralph never forces their kids to follow his path.
Daniel was the one who loved to show his support for Ralph. Through Daniel's Instagram page, he posted a teaser for Cobra Kai.
"Cobra Kai Season 3 coming January 2021! Be ready! This season will show no mercy! Not everything is as it seems! If you're not caught up yet, start watching! @netflix @cobrakaiseries #cobrakai #miyagido", he wrote. Nothing we love more than a proud son; no wonder he looks at Ralph as his inspiration. 
Because of that, Ralph admitted that his role in Cobra Kai had been one of his favorites because the whole family could enjoy it. In his interview with The Kelly Clarkson Show, he couldn't contain how happy he was to get that much support from his family.
"That is one of my favorite surprises of this show is how much my kids embrace it, and their friends embrace it, and just, that something that's such a big part of my life from the past is now – such a massive part of my life and my family and my kids," Ralph stated.
He then added, "Usually, you're trying to find stuff that they like that you could connect with. And in this case, they championed this show out there and took such pride in it, and it is as sweet as it gets for me to watch the view."
This family is something else. We're pretty sure that nothing could break them apart!