Who Is Milana Vayntrub Husband Or Is She Dating a Boyfriend? Details Here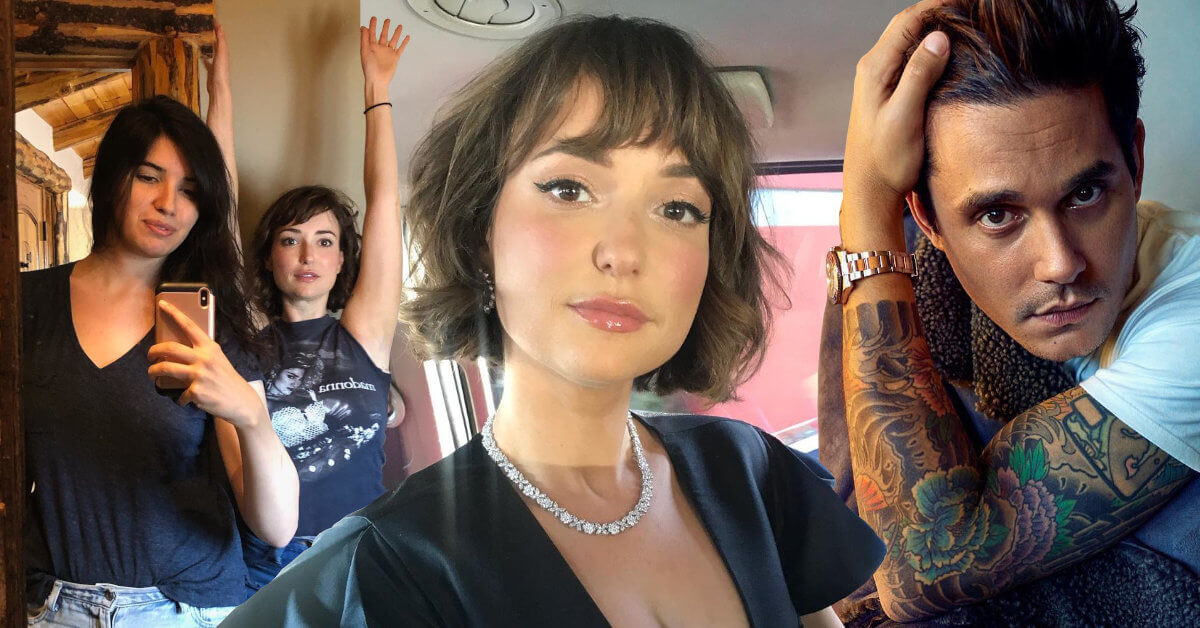 Milana Vayntrub is an Uzbekistan-born American actress, model, writer, producer, and comedian. The talented actress is one of the most seen on the internet through her YouTube Chanel LivePrudeGirls and played Lily Adams in an AT&T TV commercial.
Being a talented and friendly figure in Hollywood makes Milana gain popularity among celebrities. Even so, she keeps her privacy as a priority when it comes to personal life on social media.
Milana put her fans at ease every time she posted a photo of her mysterious boyfriend on her Instagram without revealing his identity. In this article, you will find out about Milana's biography, career, love life, interests, and many more.
Personal Story: A strong Self-proclaim and Proud of Her Roots
Milana Aleksandrovna Vayntrub was born in Tashkent, Uzbekistan, on 8th March 1987 to a Jewish family. Her family moved to West Hollywood when she was only three years old due to religious persecution back in their hometown. She started a new life in a country. Her family had the struggle to cope with their financial condition.
At the age of five, Milana started her acting career as a girl in a Mattel Barbie commercial to support her family. Since then, she pursued her education at Beverly Hills High School but unable to complete her education. Instead, she got her GED and enrolled at the University of California San Diego. She received her Bachelor of Arts in Communication.
Although an unsettling childhood, Milana found that acting is a career path that she would like to pursue in the future.
As a woman born and raised in a Jewish – immigrant family, she tends to grow strong regard towards her roots in every chance she got. It shows in her Instagram account @mintmilana bio where she puts "A Jew from Uzbekistan" in it along with vocalization to spell her name.
She also showed strong respect for her roots in her interest in the refugee issues, which become her main concern in most of her campaigns. It shows that she is proud of her roots, but she also cares to help others who experience difficulties she and her family used to face.
Mysterious Lover and John Mayer
After being active in pursuing her acting career in Hollywood, supported by her friendly well-being, Milana recorded several celebrities throughout the years. One of the most notorious ones was back in 2006 when she rumored to date an infamous singer-songwriter, guitarist, and record producer, John Mayer.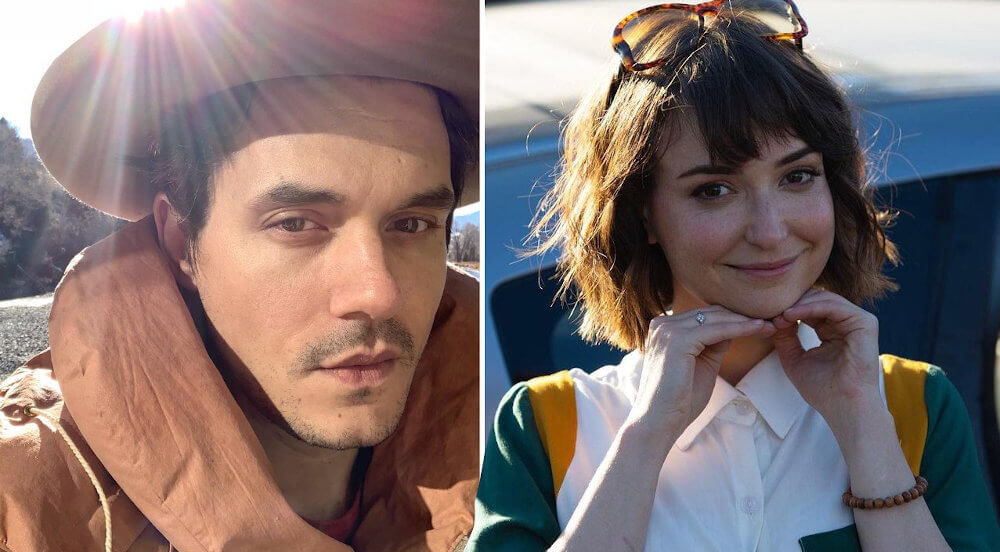 John Mayer and Milana Vayntrub dated for around a year, and they broke up in 2007. At that time, she was 18. While John was 28, a huge age gap grew a rumor about John's tendencies into younger women to date, which explains his interest in Milana. Their relationship is well-known for some people around them and paparazzi that love to tail them.
However, due to a brief relationship between John and Milana, some rumors mention their relationship as an 'affair.'
Since the breakup, Milana tends to keep her private life well-hidden from the spotlight, even from her own social media profiles.
Up to this day, she's still discreet on who she was dating since John Mayer. Although, her Instagram posts back in 2016 showed various photos of her and an anonymous man with romantic and cute captions. One of the captions that could explain why she was discreet, where she wrote,
"I'm more scared to introduce my boyfriend to you guys than I am to my dad, and my dad likes to tell the story of the one time he cut a guy's ear off."
It turns out some unpleasant experiences tailed by the paparazzi from dating John Mayer made her very wary of exposing her boyfriend at that time. The last picture of her and the anonymous man was on 26th June 2018.
The absence of a romantic relationship with a man grows speculation on her sexual orientation. Several rumors said that Milana could be a lesbian or bisexual. This rumor sparked through a tweet she wrote that showed her support for LGBT rights.
She posted her support several times on her Instagram. But this proof is not strong enough to claim her as a lesbian or bisexual. Instead, this shows how decent and supportive Milana could be towards her society.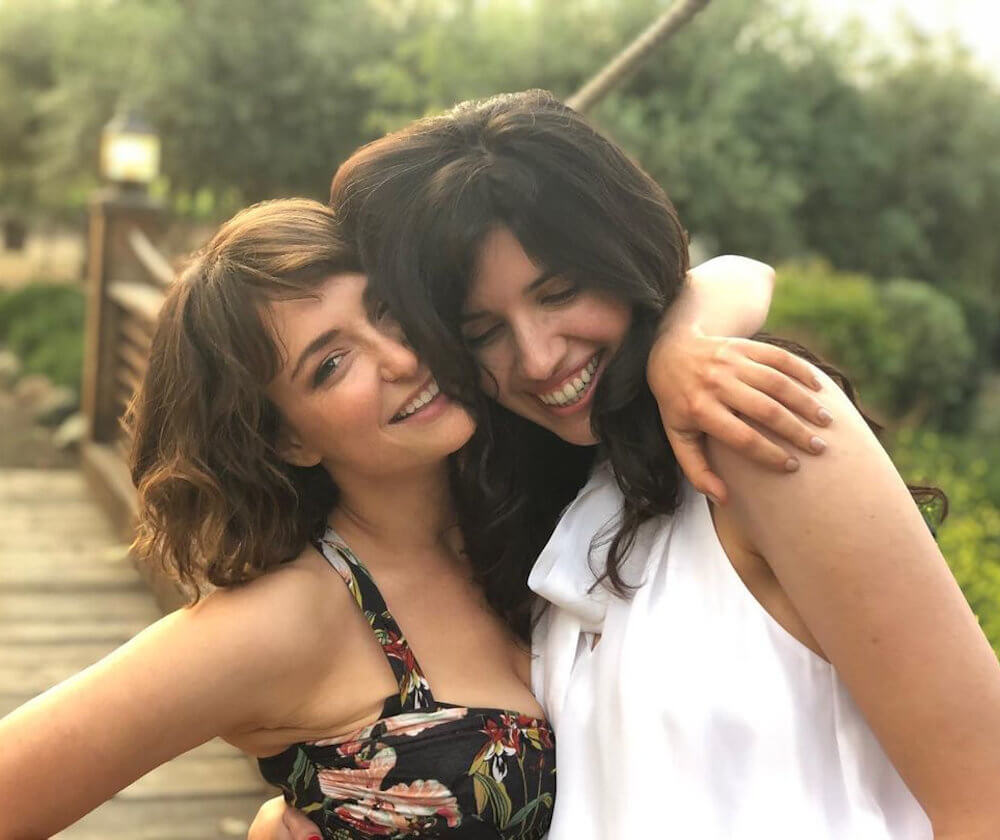 At that time, she seems to have a very close girlfriend in which she posted pictures that hint at closeness. She looks very happy and content, which made her fans and followers speculate that Milana now prefers to date women.
The speculation arises from the fact that Milana hasn't dated any men. However, there is no official statement from her regarding this. She tends to post a lot about her dogs on her social media.
At the moment, Milana hasn't involved in any romantic relationship. A source said that she prefers to focus on her career and some activist projects rather than a serious relationship. And her decision brings her successful and escalating careers in the production industry, especially in television series and several movies.
But, if she ever wishes to have a relationship or married, she wanted her future husband to be a great cook as she is not that good at cooking.
TV, Movies, and Commercials
With a debut at a young age, Milana has superiority inexperience. After playing a girl in a Barbie commercial, she learned improv comedy at the Uptight Citizens Brigade Theater.
Later on, she proceeded with her acting career in the mid-1990s. She appeared as Tatiana in a famous medical TV series, "ER." Right after that, she cast in an American daytime soap opera "Days of Our Lives."
Since then, she often appeared in various TV series: cast as a Posse Member in "Lizzie McGuire"; eight episodes on Yahoo Screen's original online series "Other Space"; eight episodes as Sloane Sandburg in the award-winning NBC comedy-drama "This Is Us"; cast as Tara the HBO hit sitcom "Silicon Valley"; and her latest TV series project "Marvel Rising: Chasing Ghosts" in which she cast to voice the lead role, Squirrel Girl.
In 2011, she started her debut in the movie "Life Happens" as Tanya. A year later, she was cast in the movie called "Junk," followed by her role in hit Hollywood movies such as "Ghostbusters" and "Mother's Little Helpers."
Other than television and movies, Milana recently actively produce YouTube videos and starred in several web series. One of her hit YouTube channels, LivePrudeGirls, collaborates with Stevie Nelson. This YouTube channel became very popular and featured in NewMediaRockstars' Top 100 Channels Countdown, placed in 33rd position. Its contents are focusing on creating short movies and series. The most notorious one is "Let's Talk About Something More Interesting," which gets viral.
Milana is also well-known through her part in the AT&T TV commercial as Lily Adams, a saleswoman. They have appeared many times in the advertisements for the company since 2013.
However, this role caused her some discomfort coming from online hate speech and sexual harassment posted on her account and even on AT&T's corporate pages. On 24th August 2020, Milana started an Instagram Live and requested to stop the online sexual harassment towards her perceived from her role as Lily Adams.
She started a daily dose of sexist comments and objectifying memes of her. Reacting to these disturbing activities, AT&T disabled the comment section on their recent video to support Milana, where Adams portrayed as a saleswoman that working from home during the COVID-19 pandemic.
Her life-long experience in the entertainment industry helps her in expanding her career in directing. She already directed a Cracker Barrel Mac & Cheese commercial, which she claimed to be a good beginning and stated as an 'award-winning' commercial.
Milana's net worth is estimated to cost around $500,000 annually. According to the Socialblade, she earned a minimum of $101 monthly only from her YouTube Channels, which brings an additional $1,200 into her annual earnings.
Work Hard, Care Harder: Charities and Activities
With a clear picture of a childhood experience as an immigrant, Milana emerges her interest in immigrant issues through various activities to raise awareness of the European Migrant Crisis. She started a movement on her social media called #CantDoNothing after the Syrian children's situation amid the civil war.
This goodwill occurred when she visited refugee families in Greece on her vacation. Around January 2016, she met up with Syrian Refugees that migrated to Athens, Greece. She found how unfair and crooked the migration system created left the displaced families to flee and escape without a clear guarantee of safety and health.
Her campaign became big. Then she opened a new website with the same title, #CantDoNothing, which spotlighted the European Migrant Crisis, especially children. Mainstream media is unwilling to talk about much.