Who Is Melissa Mccarthy Husband? Her Married Life & Children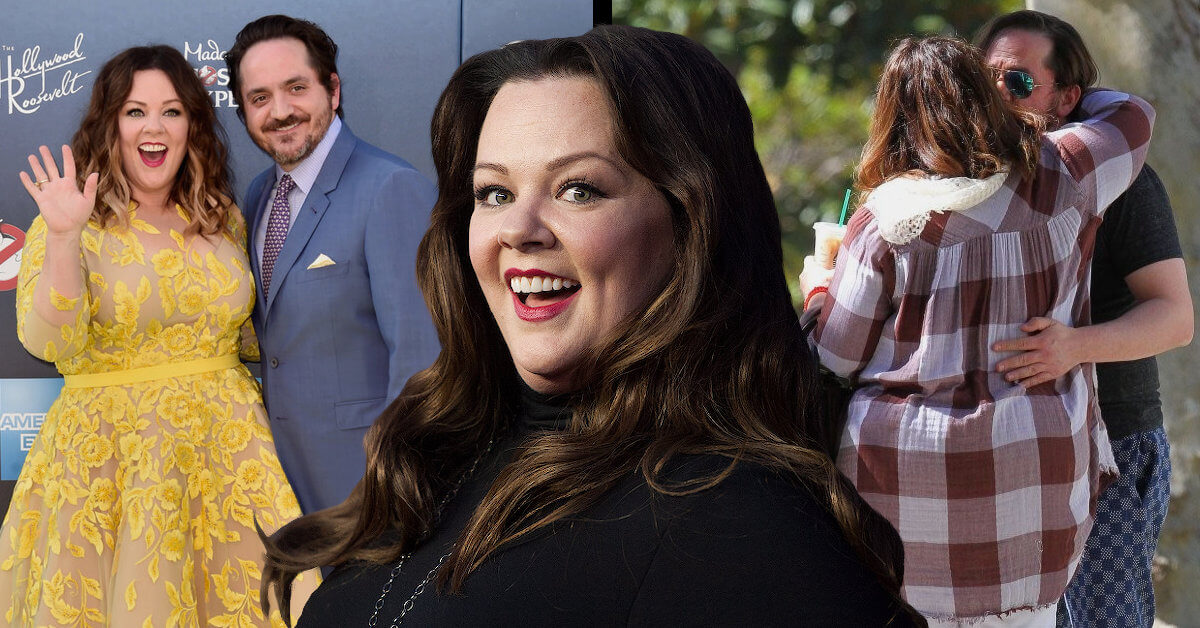 We might not hear the Gilmore Girls star, Melissa Mccarthy, that often now, but she used to be a big name in the early 2000s. Having two Primetime Emmy Awards and being featured as one of the 100 most influential people in the world by Time magazine, her talent is undoubtedly good.
Melissa is not only an actress. She's also a comedian, producer, writer, and fashion designer. She is the host of Saturday Night Live and is best known for her role in Bridesmaids' comedy film.
Her love life? Super awesome as well. She has been married to Ben Falcone since 2005, and they only get stronger as time goes by.
Melissa Mccarthy and Her Husband, Ben Falcone
Despite receiving constant attention from the public and media, Melissa and Ben's married life remains healthy and steady. Of course, this makes most of us jealous because it is rare to see two famous people have a long-lasting relationship and manage a happy family with their kids.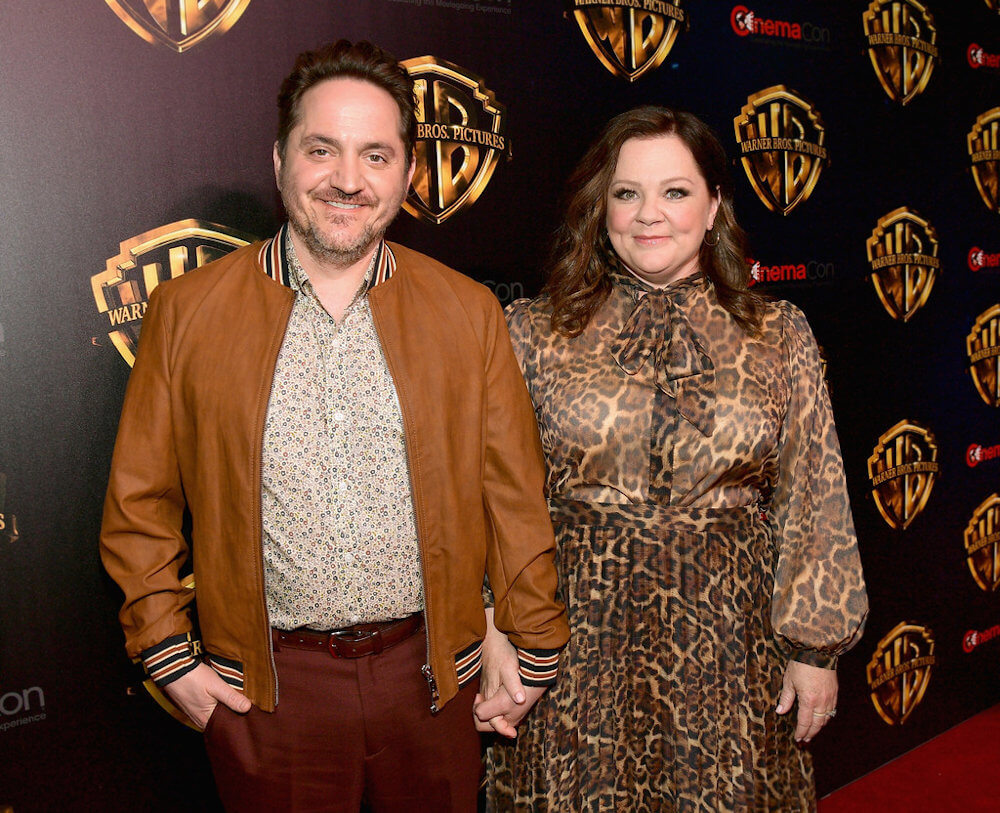 Ben Falcone is also an actor and comedian, as his wife. The two met way back in 1995 when they attended the same comedy writing class at The Groundling School in Los Angeles. Ben and Melissa were already best friends before the romance was even there. Now, tell me, is there anything more perfect than that?!
"We were friends from, like, day one," told Melissa at The Ellen Show.
Melissa was a college student while Ben was still in high school when the duo first met. The two proudly stated that the chemistry was there since day one. And it was Ben who first admired her and insisted on knowing her a little deeper.
"She was very, very goth, and all my friends at that age were like 'I wish my mom would let me dress like that," the Thunder Force actor stated in Late Night with Seth Mayers last August.
The thing that made their relationship get along pretty quickly was that they had the same visions, sense of humor, and interest in life. In her interview with More magazine in 2015, Melissa said, "We got hit with the same lucky stick. From the first time we spoke, we were on the same page. We love each other, or not to sweat the small stuff. And we really make each other laugh."
Melissa Mccarthy's Journey on Accepting Her Body Image
Ben is also a huge contribution for Melissa to feel happy and confident. Still, in her interview with More, she opened up about the struggle to accept herself for who she is, especially when Hollywood constantly puts high expectations on women and their weight.
Melissa started embracing herself after she married and had kids when talking about her body image journey. In her early 20s, size and appearance seemed a pretty huge deal for her. It became worse after Rex Reed, the New York Observer's film critic, explicitly called her "tractor-sized" and "cacophonous" in his review of Identity Thief. Yikes.
Well, the whole article was just about him roasting the entire movie anyway, and his way of commenting on Melissa's body shape didn't make it any better.
"Parts of my twenties, I was in great shape, but I didn't appreciate it. If I was a 6 or 8, I thought, 'Why aren't I a 2 or 4?' Now I feel like I have two great kids and the dreamiest husband on the planet, and everything else is just a work in progress," the actress recalled.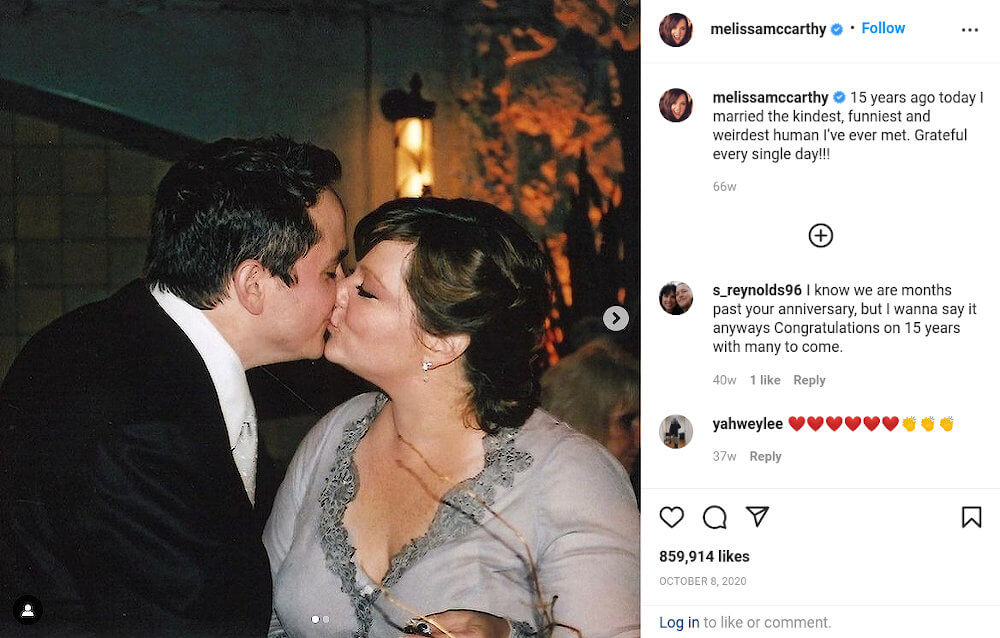 With the presence of her kids and lovely husband, she also added that she stopped worrying about her body image that she described as "little stuff." Good for her! She's a very talented and humble actress; she's more than just her appearance, and I'm pretty sure many people would agree.
Melissa Couldn't Get Enough of Their Daughters
This iconic couple shared two daughters, Vivian Falcone and Georgette Falcone. They welcomed Vivian in 2007, two years after they tied the knot. And in 2010, their second daughter was born. The couple couldn't be happier.
Melissa always loves it when she gets the chance to talk about her kids in interviews. She seems to can't get enough of them! In one of her interviews with Us Weekly, she described her kids as "smart" and "better than her."
"I think they're better than me. Vivian and Georgette are further along in their young lives than I was. I feel like I had to push almost 30 to get their kind of confidence, so I love seeing that," expressed the Can You Ever Forgive Me, actress.
She also loves to post a lot of activities with her two beautiful daughters on her Instagram. Her social media account is a place where we can see a lot of Melissa's sides, from her political views, her thoughts about issues that matter for her, her husband, and of course Vivian and Georgette.
However, the actress still has some worries and struggles in entering parenthood. Since Ben is her first and only husband that she's ever had and having kids for the first time, of course, it wasn't always smooth and easy.
"Navigating each day with my two girls, I hope I'm trailblazing. At least in the sense of chopping things down and making the path for them a little better," she opened up, still in the same interview with Us Weekly.
What makes her more impressive is that she's far from any unnecessary drama that often surrounds the industry. Since she tied the knot in 2005 – and bear in mind that Ben and Melissa had dated for seven years before they got married – her name is pretty much clean.
The Charity Campaign that Turned into a Mistake: Melissa Apologized on Instagram
However, in 2020, some of you guys probably heard about Melissa apologizing for her "indirect support" for an anti-LGBTQ charity initiative. But, it wasn't in her intention, and she didn't mind expressing her remorse publicly.
On November 10, 2020, she started the #20DaysOfKindness, which focused on elevating different charities in the 20 days before the release of her new HBO Max film called Superintelligence. HBO Max stated that they would donate $20,000 for every good action they were doing alongside some charity organizations with social media encouragement for their followers to donate and give support.
However, one organization called Exodus Cry turned against abortion rights and gay marriage. The founder, Benjamin Nolot, tweeted that abortion and gay marriage is "an unspeakable offense to God." Even though Benjamin had erased the tweet, nothing could be gone once it was leaked on the internet, right?
The Exodus Cry's stance then enraged Melissa's fans and followers, knowing that Melissa claimed to fully support abortion and the LGBTQ community on her Instagram multiple times.
"We made a mistake, and we backed a charity that, upon proper vetting, stands for everything that we do not," said the actress in the video that she posted on her Instagram.
Another awesome thing about Melissa Mccarthy is that we all should know! Melissa's action gained a lot of positive feedback and comments on Instagram, praising how "responsible" Melissa was handling her mistakes. Even though everybody was aware that Melissa didn't know Benjamin's stances before, it was great for her to own it still and apologize.
Did Melissa Mccarthy date Several Gay Men Before Meeting Ben Falcone?
Melissa constantly showed her support for the LGBTQ community on her Instagram. And it turned out that she had several experiences dating gay men in her early twenties! She also has a lot of gay best friends, and she always enjoyed spending every minute with them, she said.
When talking about her dating life before settling down with Ben, Melissa couldn't help but laugh. She recalled her experience with Advocate back in 2014.
"There were so many. In my early 20s, I was like the last stop before a guy said, 'Yep, it's official: I'm gay," Melissa recalled. LOL. She also thought about herself being gay, but she realized she was a hundred percent straight when she met Ben.
Melissa also said that most of her best friends were gay, and even when she's a mother now, her family is pretty much surrounded by gay couples, and she loves it. The big contribution came from her upbringing as well. She stated that her parents were very understanding, and she felt very lucky.
And now, she wanted to do the same thing for her daughters, too. However, she admitted that she never explicitly talked about it with the girls.
"I love that my girls see no difference between those same-sex couples and the male-female couples that we hang out with. I'm more proud of that than anything."
Like mothers like daughters, right?! Seeing how awesome Melissa and Ben are in being parents and maintaining their relationships just gives us more hope that true romance can still be achieved these days.