Who is Mayim Bialik Husband? Is She Dating Anyone?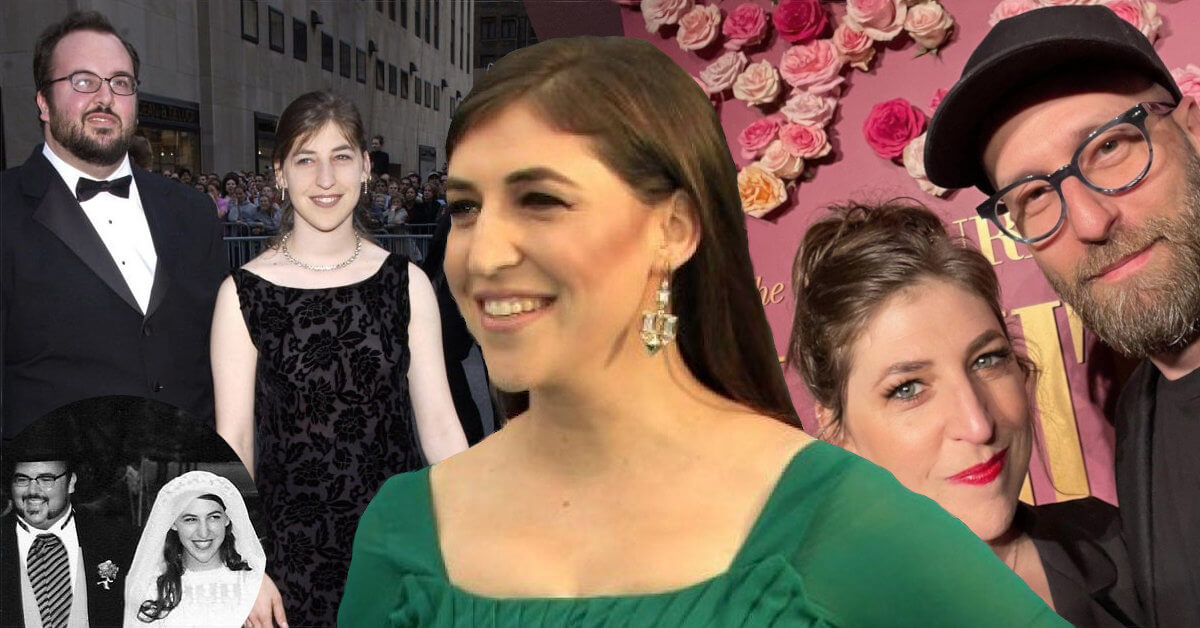 Who doesn't know the hit television show titled The Big Bang Theory? This comedy show aired for 12 years, from 2007 until 2019. It has 12 seasons, and one of the remarkable actresses who starred in this show is Mayim Bialik.
Mayim Hoya Bialik (mostly known as Mayim Bialik) is an actress who was raised in Los Angeles. She was born in San Diego, California, on December 12, 1975. She attended both public and religious schools.
Mayim Bialik Husband: She Revealed Her Nervousness When Celebrating Thanksgiving Together
Mayim Bialik and Michael Stone were married in 2003 and announced their splitting in November 2012. She did say that divorce is sad, painful, and incomprehensible for children. However, she can't continue the marriage as the couple has undergone 'irreconcilable differences.'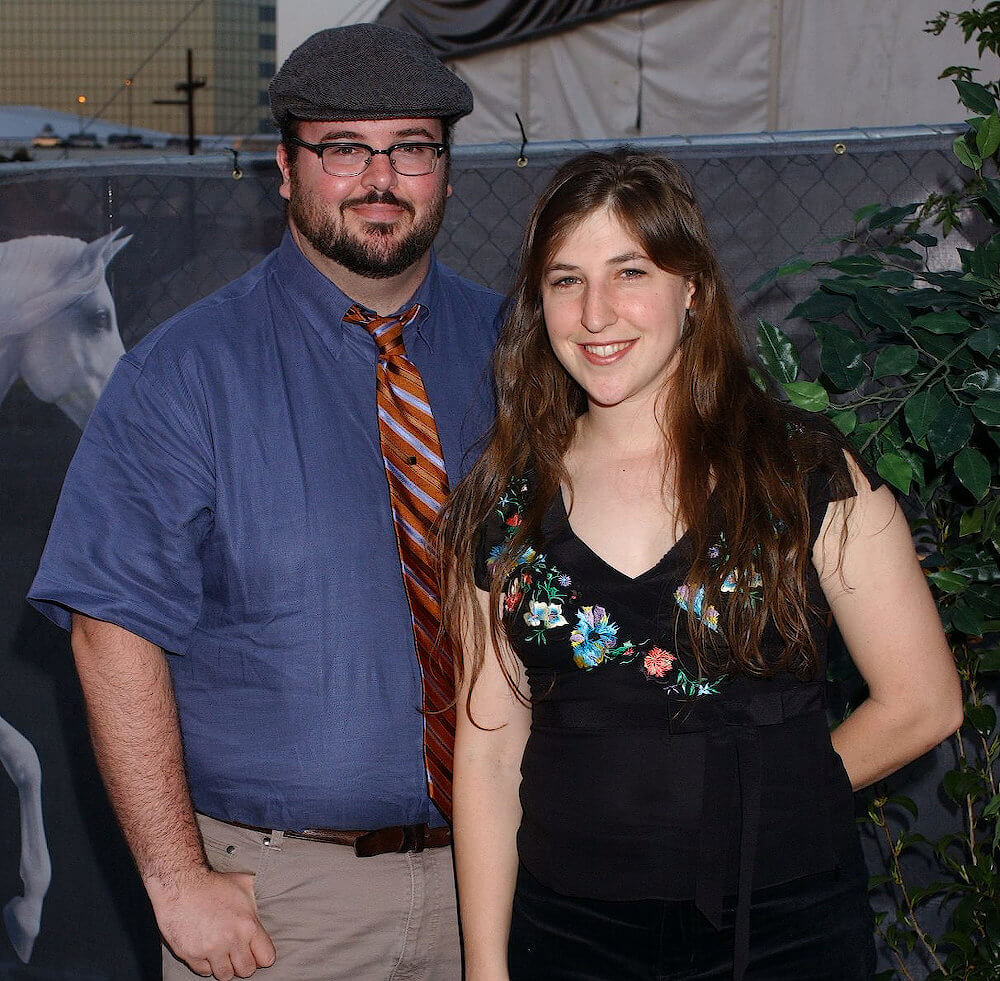 Though they had a divorce and such, it does not mean that their friendship has ended. Mayim reportedly attended Thanksgiving at her ex-husband's home with his girlfriend present at the time. It was not only the girlfriend but also their children as well.
Meeting the girlfriend's ex for the first time at a dinner party was not easy. Mayim confessed that she did feel nervous, as she wrote on her Grok Nation blog on Tuesday. She thought that it would be very uncomfortable.
Fortunately, she brought her mother and best friend to the gathering as well, so it would be less nervous for her. She contributed by making a lot of food for Thanksgiving dinner.
Mayim Bialik's Boyfriend: A Project Together
Mayim Bialik and her boyfriend, Jonathan Cohen, have been releasing weekly episodes of her mental health podcast titled Mayim Bialik's Breakdown. In January, she launched the project, and they explored different topics together while enjoying its great success.
The listeners for their podcast surpassed 30,000 people, and some of them said that they were delighted with the content.
Both Mayim and Jonathan also have interviewed a wide range of TV personalities and experts, including fellow Big Bang Theory co-star Kunal Nayyar, The Office star Rainn Wilson, and also The Voice coach Kelly Clarkson.
Besides gaining popularity because of the podcast's content, both Mayim and Jonathan also gained blessing from the listeners. They were showered by positive comments throughout the podcast, like people saying they were hilarious and cute. Some also said they loved them being together in a podcast.
As for the story of their relationship, it was revealed that both of them met ten years ago at a toddler birthday party. They shared the same interest in mental health and emotional well-being.
The surprising truth about their relationship is both of them fell in love with each other. At the same time, Mayim was still married to Michael Stone.
Just like Mayim, Jonathan is also a parent. He has a son, and the purpose of his move from Toronto to California is to be closer to his son.
They are still together now, since 2013. Their relationship is enjoyable, pure, and full of pleasure. It would be exciting news if they announced their marriage soon, right?
Mayim Bialik's Suffering After Car Accident
On August 15, 2012, Mayim suffered from a car accident in Los Angeles. She got severe lacerations to her left hand and thumb. The media went crazy speculating that she might lose a finger in the end. However, Mayim could confirm that she would keep all of her fingers thanks to social media.
This actress of Big Bang Theory was then taken to a Los Angeles hospital after her car was struck near Hollywood Boulevard and LaBrea Avenue.
The accident happened when Mayim was trying to go south on LaBrea. Then the vehicle with three tourists going north on LaBrea decided to make a left turn in front of Mayim's car at the intersection. That was what made the accident bound to happen. There was no suspicious crime as reported.
In her interview with Vanity Fair Daily, Mayim also said that it was challenging to go through something publicly. People would videotape the accident the second they were there, but for Mayim, it was nice to see people's concerns.
However, keeping the recovery private was also her wish, so it would not bring people's attention too much. She could focus on the recovery process.
Mayim also showed that she loved her job and went right back to work after the recovery process.
Mayim Bialik's Early Career
Mayim started her career as an actress in the late 1980s. She was first starred in the horror film Pumpkinhead directed by Stan Winston, in 1988. She was not the main lead; however, it brought her to numerous guest appearances on some well-known shows of the 1980s and 1990s.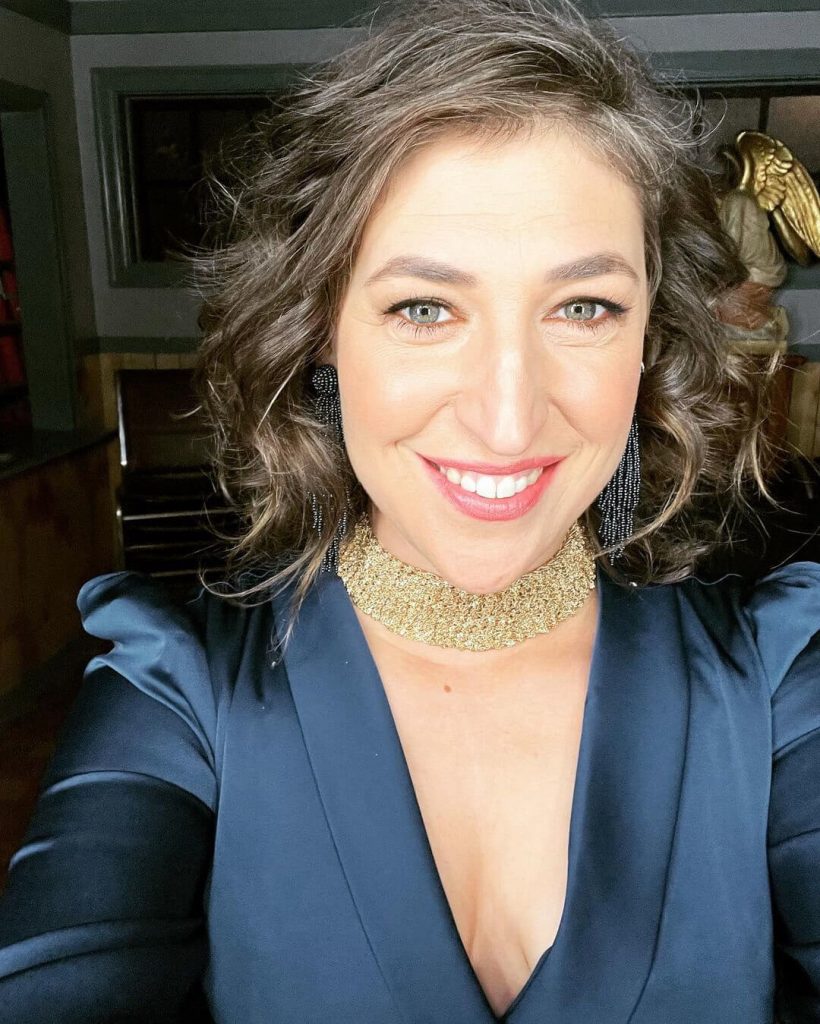 Those shows are MacGyver, The Facts of Life, and Webster. Mayim then also appeared in the film titled Beaches in 1988. She is portrayed as a young version of Cecilia Carol, with Bette Midler playing the adult version. Mayim also gained popularity after showing up in a music video for the Liberian song Girl by Michael Jackson.
The television series titled Blossom made Mayim's name well-recognized. For five years, Mayim enjoyed the film's success. Her character was well-remembered as "the quirky girl with the signature flower hat."
She did some voice-over work for cartoons after Blossom had ended. Mayim also appeared as a guest star on numerous television shows, such as Fat Actress, Saving Grace, Curb Your Enthusiasm, and What Not To Wear.
Mayim's hit television series, The Big Bang Theory, made her gain several Emmy Award nominations for Outstanding Supporting Actress in comedy series. In season 3 of the show, she made the first appearance before becoming the regular cast for season 4. Mayim played Amy Farrah Fowler, the wife of Sheldon Cooper, played by Jim Sheldon.
Furthermore, it is pretty impressive for her to keep pursuing her studies. After filming Blossom and attending the University of California, Los Angeles, she left for a while. Mayim was first also accepted into both Harvard and Yale. However, since the University of California is quite close to her parents' residence, she pursued her studies there.
Then she earned a bachelor's degree in neuroscience, Hebrew, and Jewish studies in 2000. She completed her Ph.D. study program in neuroscience as well, in 2007.