Who is Maya Rudolph Husband? Is She Married?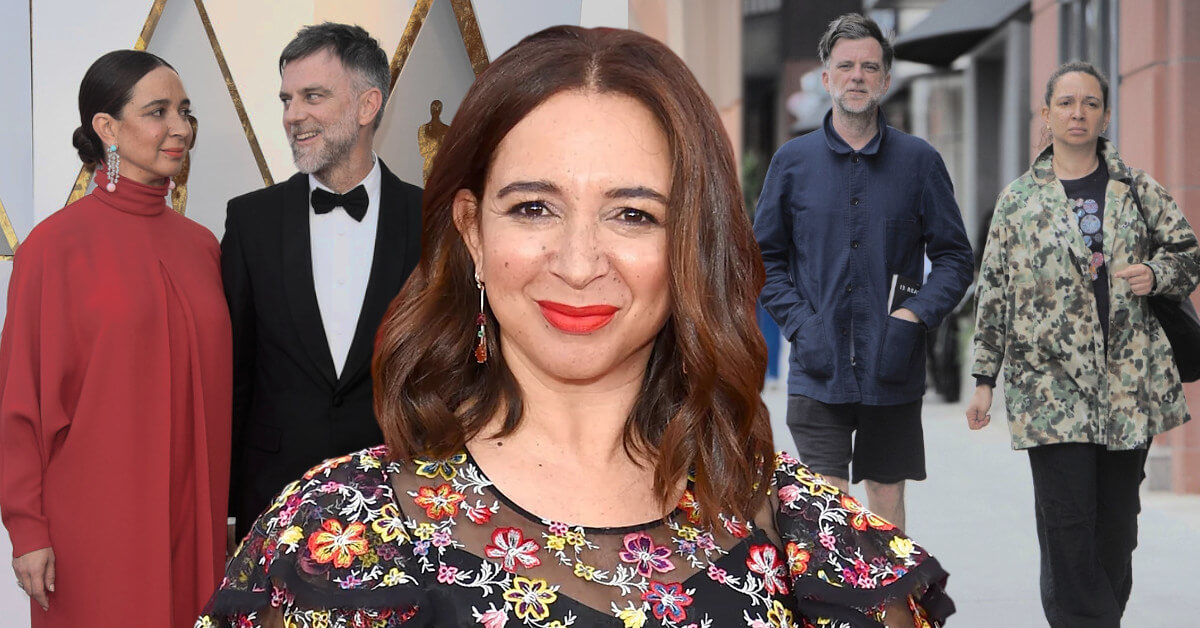 Maya Rudolph is one of the most famous actresses and comedians. She is known for his regular appearances in Saturday Night Live from 2000 to 2007.
Maya also starred in various movies, from sitcom to rom-com, such as 50 First Dates, Grown Up, Idiocracy, Inherent Vice, The Emoji Movie, The Willoughbys, and many more.
Her role in the TV series The Good Place and Saturday Night Live earned her four Primetime Emmy nominations, winning one of them.
Who is Maya Rudolph's Husband, Paul Thomas Anderson?
Maya Rudolph is known to have been in a long-lasting relationship with her partner, director Paul Thomas Anderson, since 2001.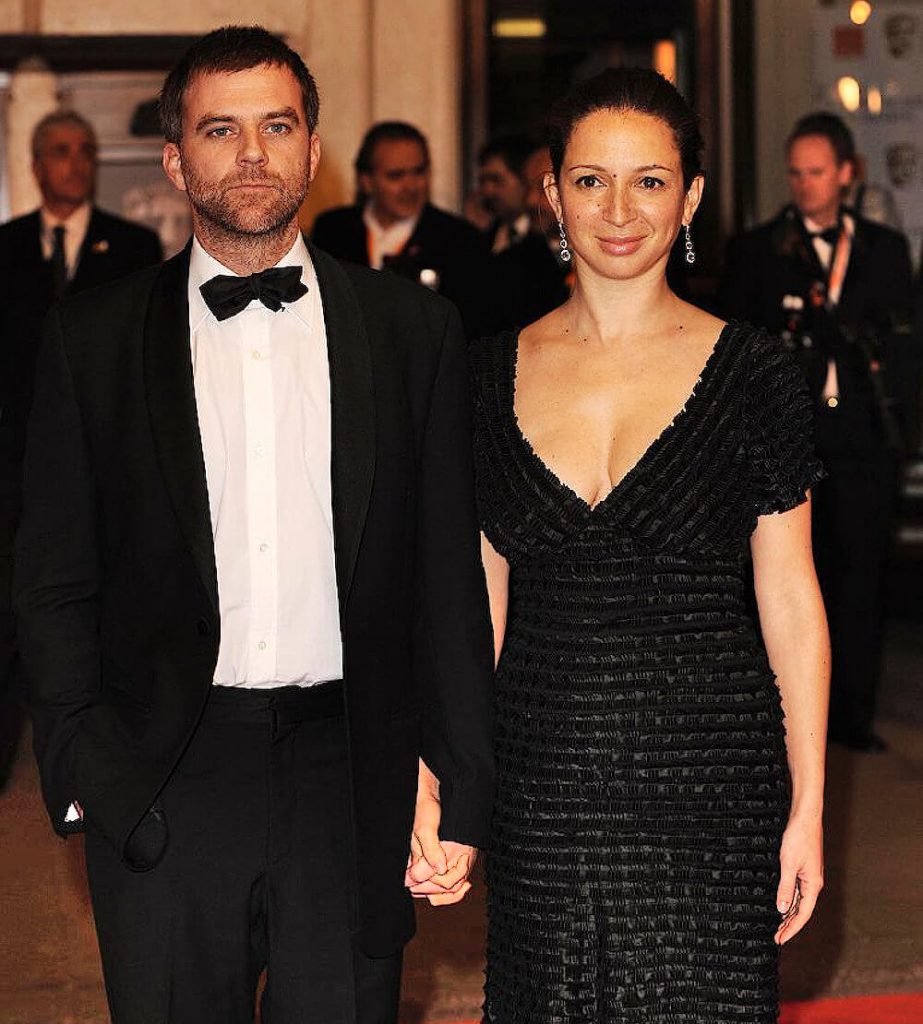 The couple first met sometime in 2001, which coincided with Maya's breaking up with fellow comedian Christopher Lee Kattan. Paul has also ended a relationship with Fiona Apple. She also appeared in a Q&A session related to Paul's Punch-Drunk Love, despite not confirming their relationship status.
Talking about private life, Maya finally confirmed their relationship years after they were together, 17 years later.
Maya also explained that she started to refer to Paul as a "husband" rather than a "boyfriend" after they welcomed their first child together and that "people know what that means."
"It means he's the father of my child, and I live with him, and we are a couple," she said during the interview. "We are not going anywhere," she assured.
Maya began to call Paul her "husband" when she was out at a restaurant with a friend who told her a story about a man who claimed that he was the unofficial mayor of the Valley. Maya later responded, "I hope it wasn't my husband!"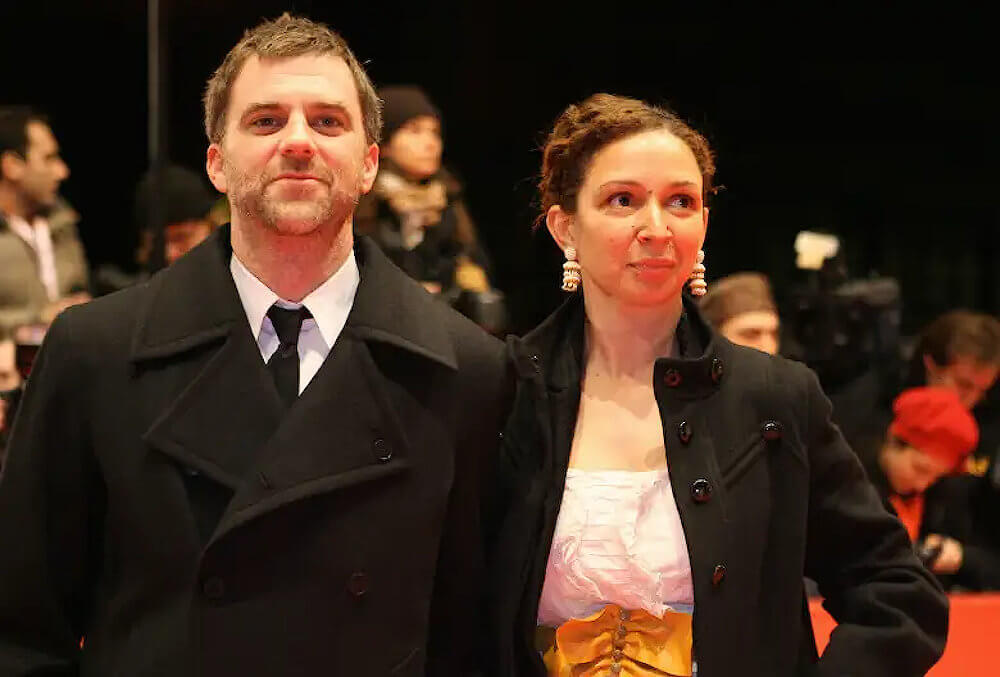 Paul also shared the same sentiment and referred to Maya as his "wife" in an interview with Collider when discussing the idea behind one of his movies.
"I remember that I was very sick, just with the flu, and I looked up, and my wife looked at me with tenderness," he recalled.
When asked about their recipe for maintaining a decade-long relationship, Maya gushed about how Paul always "makes an effort" to keep their romance alive.
"To show up every day is kind of the most romantic part because you can bail at any moment," she said in an interview with Us Weekly, claiming that his effort to always be present in their lives is "the most romantic gesture."
The couple also have date nights every once in a while, which is essential, considering they have four children that could easily cause burnouts!
"We went to Vegas one night last week to see a show," Maya Rudolph shared with Us Weekly.
She also recalled the experience as "really cool" because, for one night, they could have a good night's sleep without any of their kids "coming into bed at one in the morning, crying or have peed."
In 2014, Maya showed her support to her baby daddy by appearing in one of his movies entitled Inherent Vice.
The couple, being private, also not fond of appearing with full PDAs with each other. Maya Rudolph and Paul Thomas Anderson have only made a handful of public appearances together for several award events and red carpets, such as Oscars and Emmys.
Maya Rudolph is Feeling "Really Lucky" with A Big Family and Four Children
Four years after they started dating, Maya Rudolph gave birth to the couple's first child, a daughter named Pearl, in 2005. Another four years later, the couple welcomed another baby girl into their family, naming her Lucille.
Maya and Paul later had their first and only son, Jack, born in July 2011. She confirmed the pregnancy in an episode of the Ellen DeGeneres Show while promoting her new movie.
"It looks like sooner, but we'll see!" Maya said cheekily on her baby bump.
After giving birth to her first daughter, Maya admitted that her priorities had changed. She now has to devote her time to her daughter from having her life "devoted to Saturday Night Live."
"It's really difficult to be there for anyone else in your life when you're doing the show because of the hours it demands," she shared in NPR's Fresh Air in 2012.
Having four children, Maya Rudolph joked that people tend to "look at me like I'm a weirdo" since her family is more extensive than most families nowadays. She also confessed that having four children "was never the goal."
"The triumph is the people that love each other," she explained in an interview. "It's endless stuff. It's endless entertainment., it's endless stress, endless responsibility. Everyone's at different ages and levels. Everyone's into different stuff," she continued.
Maya Rudolph also claimed that she feels "really lucky that everyone is healthy and amazing."
Fortunately, Maya shares the same affection and adoration to her vast family with her long-time partner!
In an interview, Paul Thomas Anderson revealed that his day revolves around "four kids and a beautiful partner" and that he constantly "dropping off the children at school before showing up to the office."
Maya Rudolph is also known to bring her children to the set of her upcoming Amazon Prime Videos series. She plays the wife of fellow comedian Fred Armisen's character. While questioned about how her children will feel about her on-screen relationship with Fred, she assured that the children "know Fred is not my husband."
"They love Fred, so I don't think they would be that like upset by it," she shared to Us Weekly. "They only came to the set once, and they didn't even really know what we were doing," she added.
Maya Rudolph's Brief Romance with Fellow Saturday Night Live's Alum, Christopher Lee Kattan
Shortly before meeting and dating Paul Thomas Anderson, Maya Rudolph was in a brief relationship with Chris Kattan, a fellow comedian and Saturday Night Live's castmate.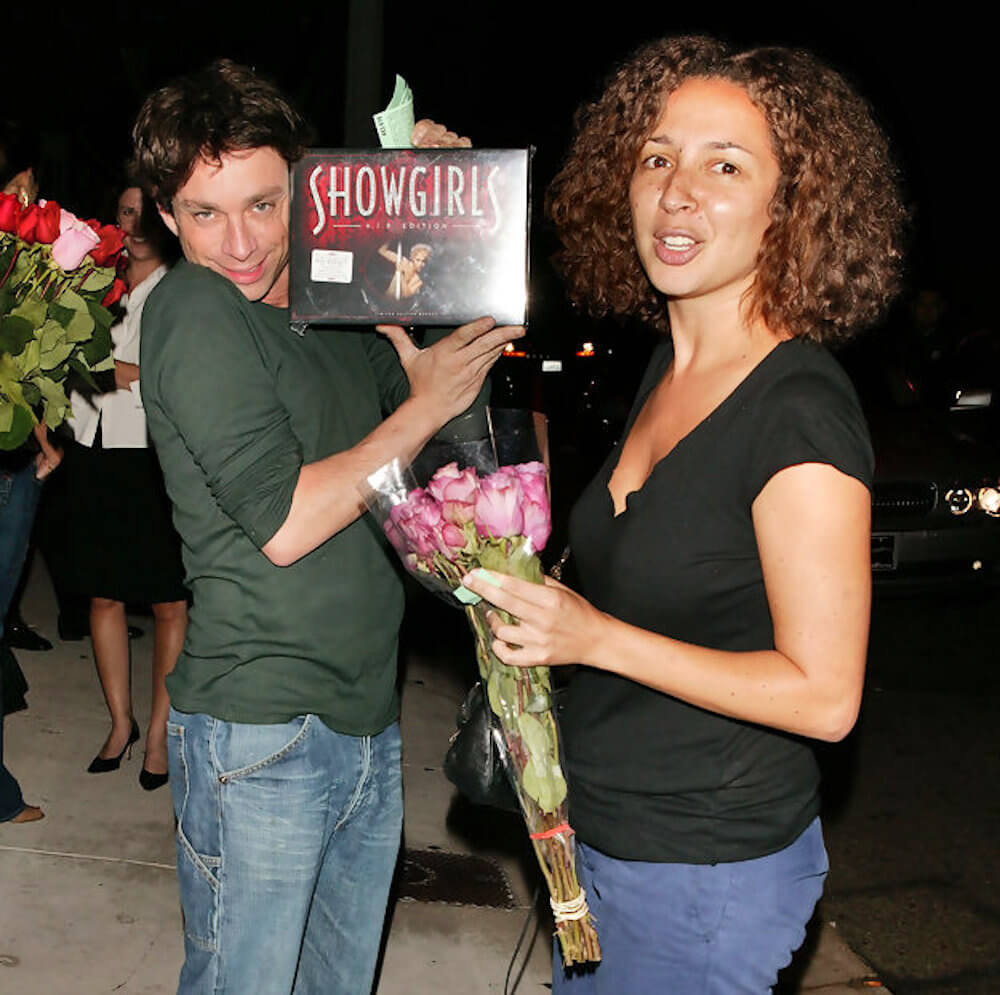 The couple dated sometime in October 2001, when both were active casts of NBC's comedy series. Unfortunately, there's not much known about their brief relationship and the reason for the breakup.
Other than their joint appearances in Saturday Night Live, they also stepped out to attend a red carpet event once for The 2001 VH1/Vogue Fashion Awards, but that's that.
Many speculations arise that their inability to prioritize and put much time into their relationship has been the reason behind their downfall. Even Maya Rudolph herself later admitted that the long hour of filming the series has made it hard for her "to be there for anyone else in your life."
Well, considering Chris Kattan is also a cast member and one of the most-sought comedians, it is fair to say that he probably shares the same sentiment!
Following their breakup, Maya Rudolph and Chris Kattan remained friends, with Chris posting throwback pictures of his Saturday Night Live mates every once in a while, Maya Rudolph included!
He once shared an unreleased picture of Maya and him during the production of Saturday Night Live. The former couple wore casual clothing, with Maya Rudolph holding a bouquet of roses.
Valentine's special, it seems!
"Every so often I'll reach into my bum and find a pic from the past," Chris Kattan wrote in the caption.
Well, it's good to know that Maya Rudolph and Chris Kattan have remained friends!
Maya and Chris have seemed to move on with their life, with Maya is now living a happy life with her long-time partner Paul Thomas Anderson and their four children, and Chris is now booked and busy filming several different movies!2
Honorable Mentions of Maya Rudolph's Past Boyfriends
It is impossible to keep men at bay with a talent, sense of humor, and beauty like May Rudolph and not try to approach you!
The Wake Up, Ron Burgundy: The Lost Movie star seemed to have a weak spot for fellow comedians, as she once dated another former Saturday Night Live cast, comedian Jerry Minor. The pair most likely dated, or at least hooked up, between 2000 and 2001, the time when Jerry joined the SNL ensemble.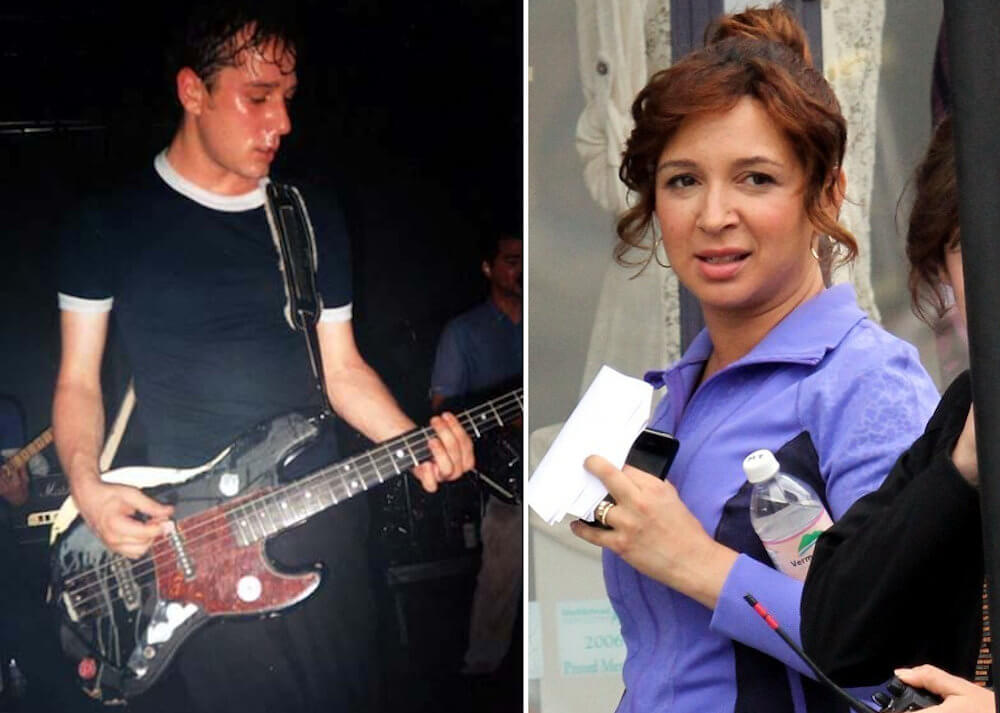 However, her first celeb boyfriend was the American songwriter Matt Sharp. Matt is most known as the vocalist and frontman of The Rentals' rock band.
So, how did Maya Rudolph and Matt Sharp meet?
Well, Maya Rudolph used to be the keyboardist for the band! She joined the band during the release of their debut album, Return of the Rentals, in early 1994. The crew managed to make a name for themself and became the opening acts for big names, including Alanis Morissette and Red Hot Chili Peppers.
Following her departure from the band, Maya guest-starred in two music videos from the band's next album, Seven More Minutes. She also provided backing vocals in Barcelona, and My Head Is in the Sun."
Maya and Matt seemed to date as bandmates and eventually parted ways after Maya Rudolph decided to focus on her acting career.However, the former couple remained friends, considering they recorded a track together in 2004 and sang a cover of Tegan and Sara's single, Not Tonight.