Who is Marc Jacobs Husband? Details on Past Affairs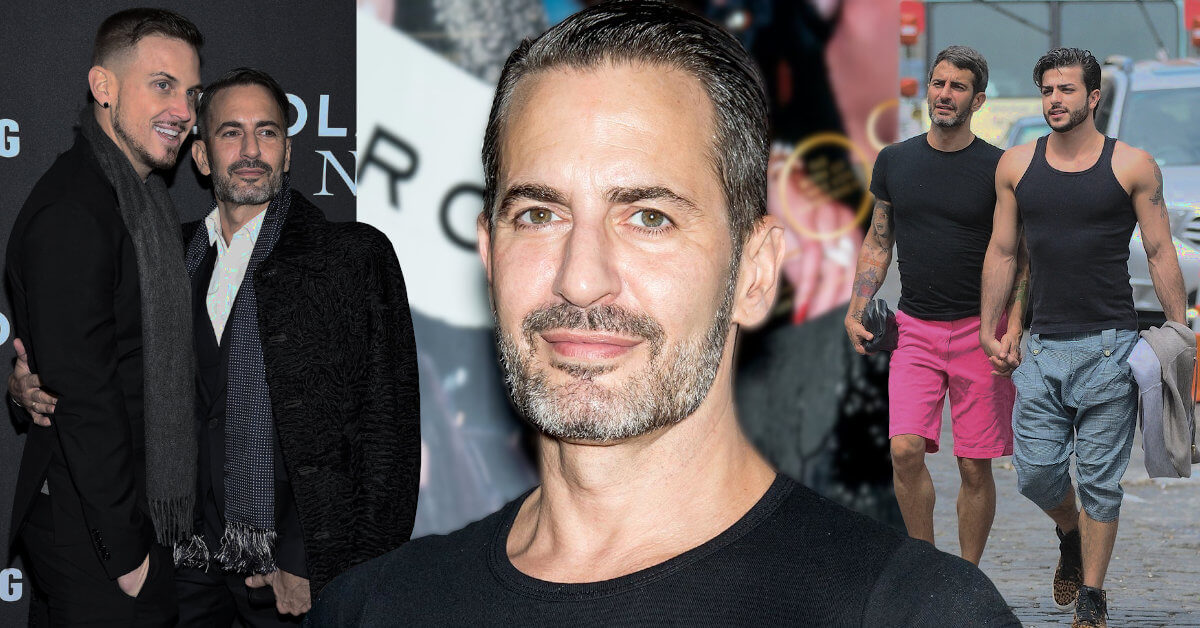 The well-known designer and label owner Marc Jacobs never gives dull sensation from his professional acknowledgment and lifestyle.
After relaunching his beauty brand and release his Fall/Winter 2021 collection a few weeks ago, Marc Jacobs keep reminding us how interesting his whole life is.
Starting his brand in 2013, he became a fashion sensation featured in fashion films. In addition, he was involved in hot Hollywood celebrity drama.
The 58 years-old designers is still sizzling a hot gossip about his love life. Are you curious enough to find out?
#flashmobatchipotle to Propose His Husband in 2018
Every rom-com movie has the peak moment that led to a happy ending. For Marc Jacobs, this event to propose his 3-years boyfriend Charly "Char" Defrancesco in Chipotle is his big move.
The proposal is being filmed and uploaded to Jacob's Instagram @themarcjacobs. In the video, Jacobs and Defrancesco were entertained by a flash mob from @plural_nyc inside Chipotle, where they often go for eat-in birthdays.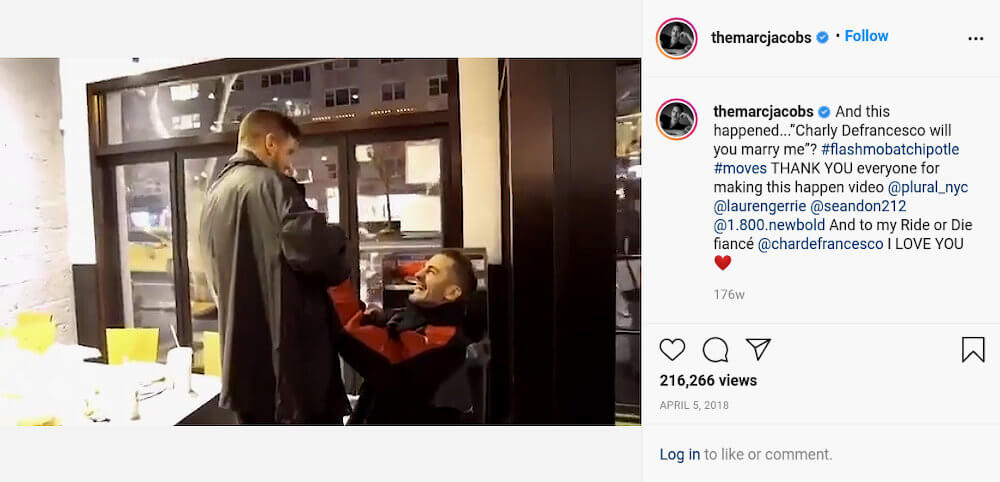 Right after the flashmob ended the Prince's "Kiss," Jacobs kneeled on his knees and opened a tiny box of rings that drop Defrancesco's perfect jaw at the same time.
"And this happened…' Charly Defrancesco, will you marry me?' #flashmobatchipotle #moves THANK YOU, everyone, for making this happen video @plural_nyc @laurengerrie @seandon212 @1.800.newbold And to my Ride or Die fiancé @chardefrancesco I LOVE YOU" was the caption of the heartwarming video.
A year after the proposal, both lovebirds knot their tie in a New York ceremony.
Jacobs and Defrancesco held their wedding on April 9th, 2019, exactly a year after they engaged. One interesting fact about this wedding is a shining diamond and onyx penguin pin attached to Jacob's suit jacket.
That beautiful and posh pin was a gift to himself and Defrancesco from Fabio Zambernardi, Miu Miu and Prada's design director and Jacobs best friend.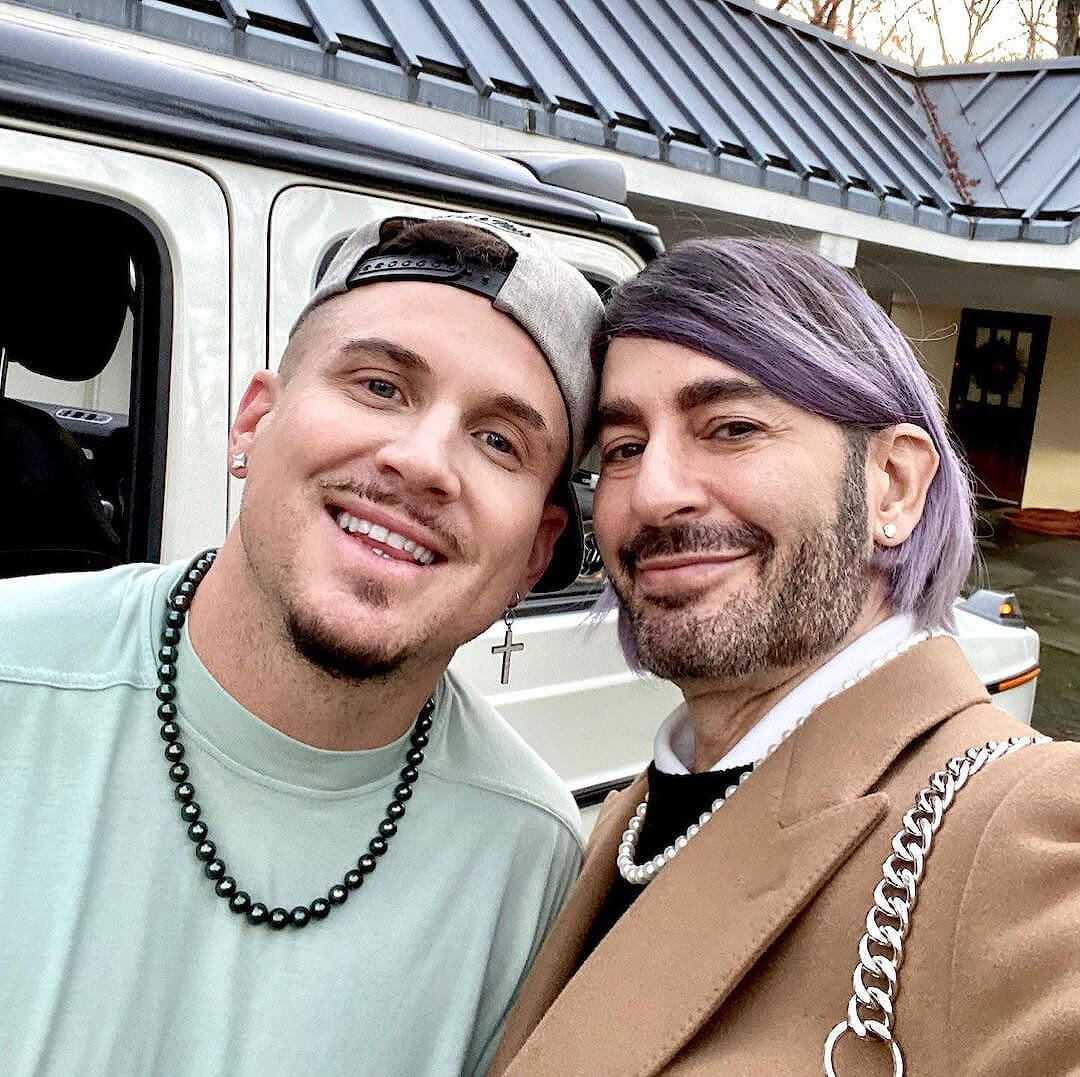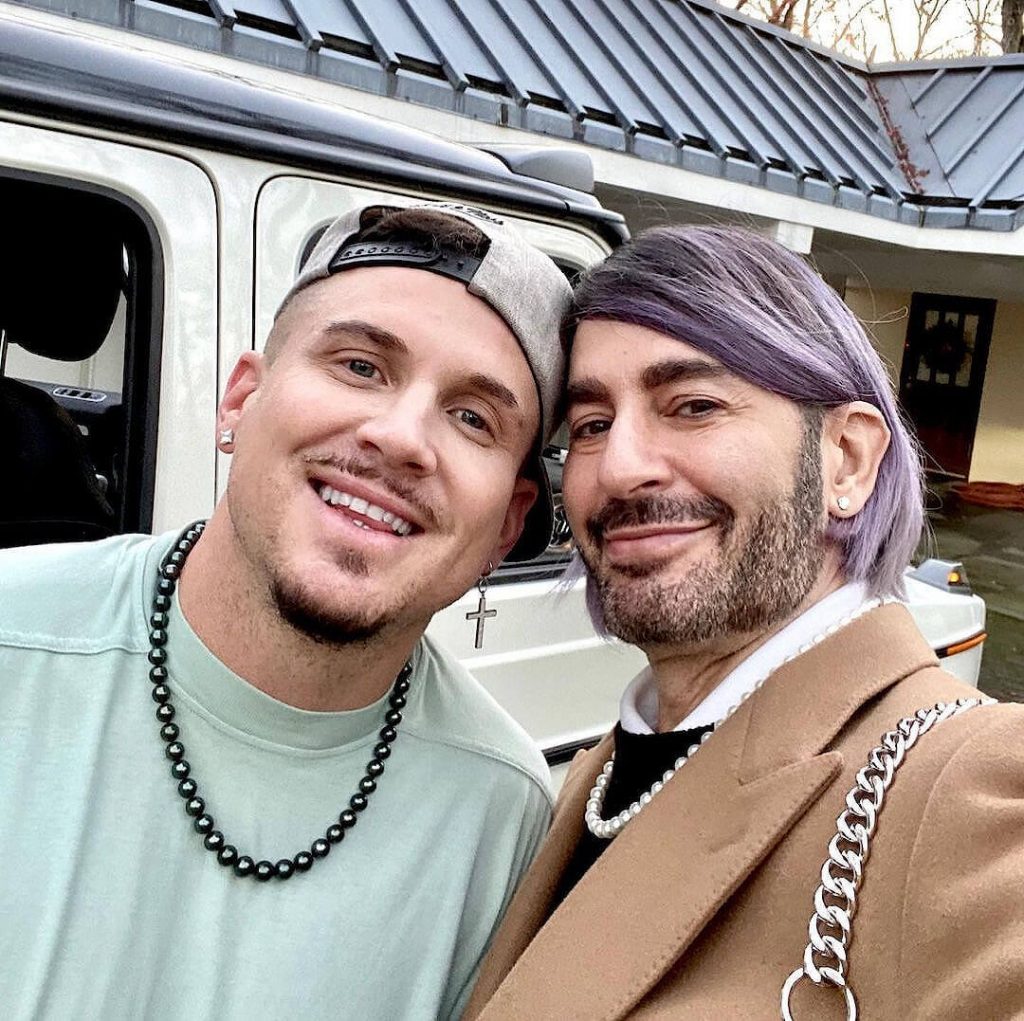 He wrote, "God is in the details. One of the pair of Art Deco Diamond and Onyx Penguins. A lovely and thoughtful gift to us by the amazing, lovely, and generous @zambishot Penguins, who have only one partner and mate for life.
A great example of faithfulness and fidelity. So grateful to you and love you so much, dear Fabio." In the simple shot of the pin. Also featured in that photo is his simple wedding ring wrapped around his finger.
On this heartfelt occasion, Jacobs was surrounded by wishes from his friends and family, including his publicist Michael Ariano, Irish artist Genieve Figgis, and his former fiancé, Lorenzo Martone.
Also, the guest list of their wedding party is similar to the fashion week front-row: Kate Moss, Christy Turlington, Bella & Gigi Hadid, Anna Wintour, Anna Sui, Frank Ocean, Rita Ora, Justin Theroux, and other 700 hundred friends and family.
The wedding party itself was held in The Grill and the Pool of Four Seasons on East 52nd Street, New York. The grooms arrived in a gorgeous 1962 Rolls Royce Phantom, with a Savile row of designers' heads-to-toe attire.
Before the big party, Jacobs and Defrancesco held an actual and intimate ceremony with 40 attendances in total.
Giving a toast in the Wedding Party while playing a video of their vow taking, Jacobs said, "In my darkest, and the loneliest moment you came into my life like some giant happy baby and made me laugh and smile," and by this, he welcomes his happy ever after.
Char Defrancesco: From Political Science Student to Homemade Candle Maker
The attractive beau of Marc Jacobs does not only stand out because of his modeling career. But far before that, Char Defrancesco is pretty creative about his career options.
Charly Defrancesco was born in Switzerland as the child of a boarding school owner. His mother tongue was French. When he was three, he moved to Los Angeles after their parents' divorce and spent his childhood there.
He enrolled as a student of Political Science at UCLA. After he finishes his study, he decided to open his clothing line. This clothing line is well known as a boutique for hip dads.
He gave up his clothing business and decided to move to New York to start his modeling career for some time. You still can see his modeling photos on his Instagram, where mostly he posed to underwear brands.
In between his modeling career, he decided to come back to LA to do some bartending. One time, after quite a significant break-up, Char redesigns the closet that later inspires him to start an interior design career.
However, despite his diverse career journey, Char finally settles for a homemade candle business today. He started this business when he realizes he spent too much money on candles than he did on rents. So, he experiments with some coconut oil that turns out to be a self-titled, scented candle famous with celebrity fans, including Naomi Campbell.
He lives with Jacobs in their townhouse around West Village and shares lots of interests, including dogs, tattoos, and MANicure.
A Dramatic Goodbye with Harry Louis
He has to kiss goodbye to his longtime label Louis Vuitton in 2013 and his 24-years-old former Brazilian adult movie star boyfriend, Harry Louis. The couple was known to date for over a year. So this breakup couldn't come in a more sensational time.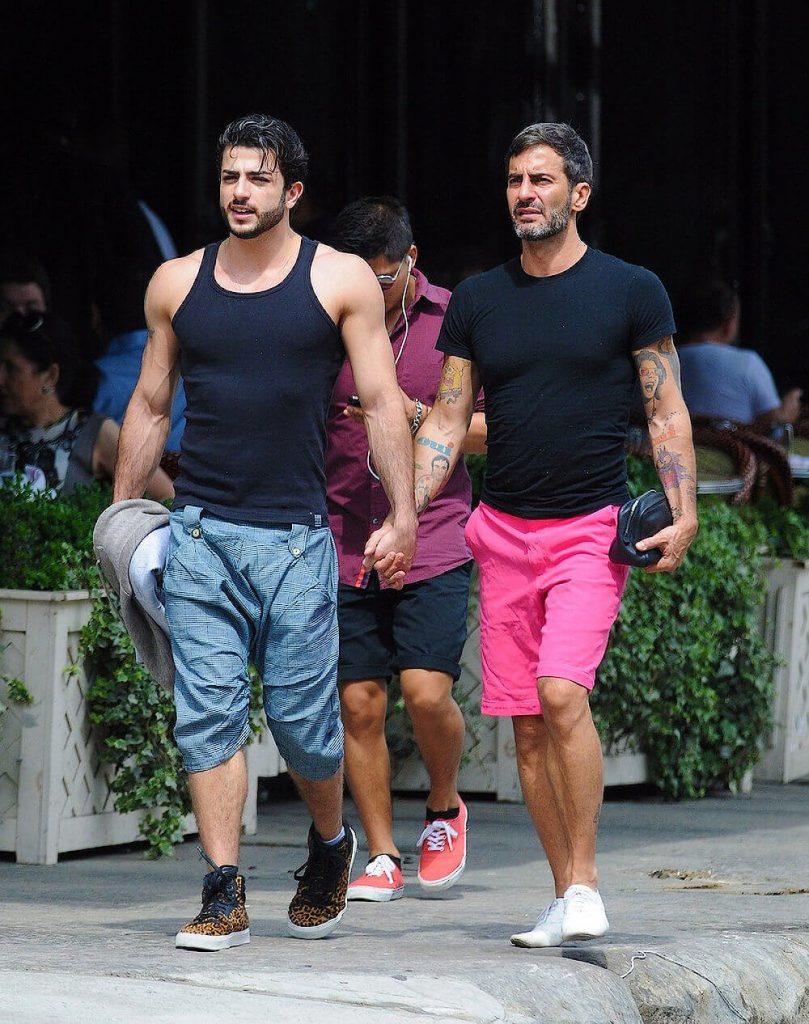 Six months before, Jacobs and Louis were spotted to have a romantic and hot beach time in Brazil. The couple looks deeply attached, physically, both in their speedos. This trip to Rio is to celebrate Jacob's 50th birthday. During their boat trip with friends, they spotted lip-locking, snuggle to each other, and walking hand-in-hand.
A few days after the rumored break, Louis announced his Instagram that is rather dramatic. An announcement was enclosed in a message on his Instagram post, captioning a cracked photo of him and Jacobs.
"So I would like to be the first one to share with you all the news … Me and Marc have decided not to carry on with our relationship as boyfriends… The distance and lack of time because of work schedules aren't something realistic, and he's such a beautiful and amazing person that I think he deserves a bf who will stay at least in one of the cities he lives in.
Also, I need that too. We love each other very much, and that was a decision for both!!!! Every special minute we've spent together will be treasured, and a new chapter of our lives has started. Both of us are focusing on work and make it work!!!!
So, for those who were always supportive of us, please don't be sad. Life goes on to all of us. And for those who were praying that this day was coming, there you have. Marc Jacobs and Harry Louis aren't officially a couple anymore!!!!" Those extra exclamation points at the end help us visualized his possible reaction and shattered feelings that showed by the cracked filter on the photo.
At that time, Louis runs an upmarket chocolatiers business after he ends his career in Brazilian adult movies. He started dating Jacobs in 2011 and spend most of their holidays in Brazil.
Lots of people linked their separation to Jacob leaving Louis Vuitton. They stated that the designer might start a spotless slate to focus on his brands.
Roller-coaster Ride with Jason Preston
It doesn't mean a literal roller-coaster in an amusement park that they ride, instead of their relationship that had been on and off for quite some time. Of course, everyone knows how fun Jacobs is; partying till dawn, a pioneer in openly gay designers, and having fun with his celebrity friends. But the after-effect of his enjoyment was his relationship with Jason Preston.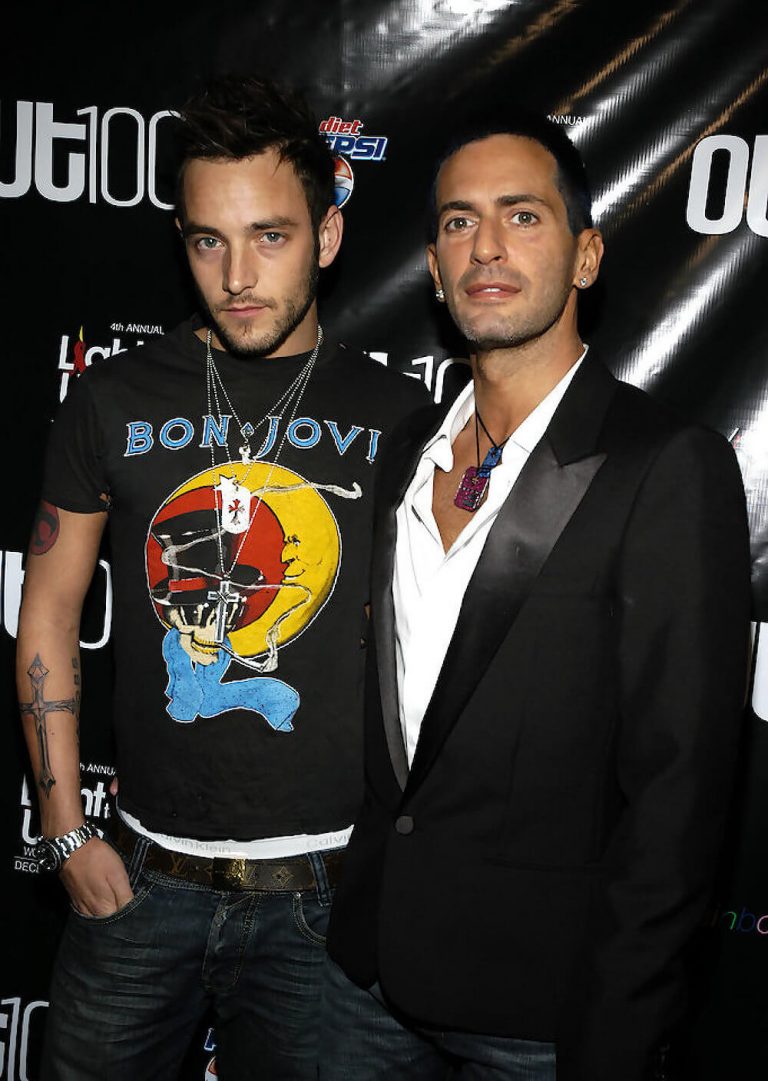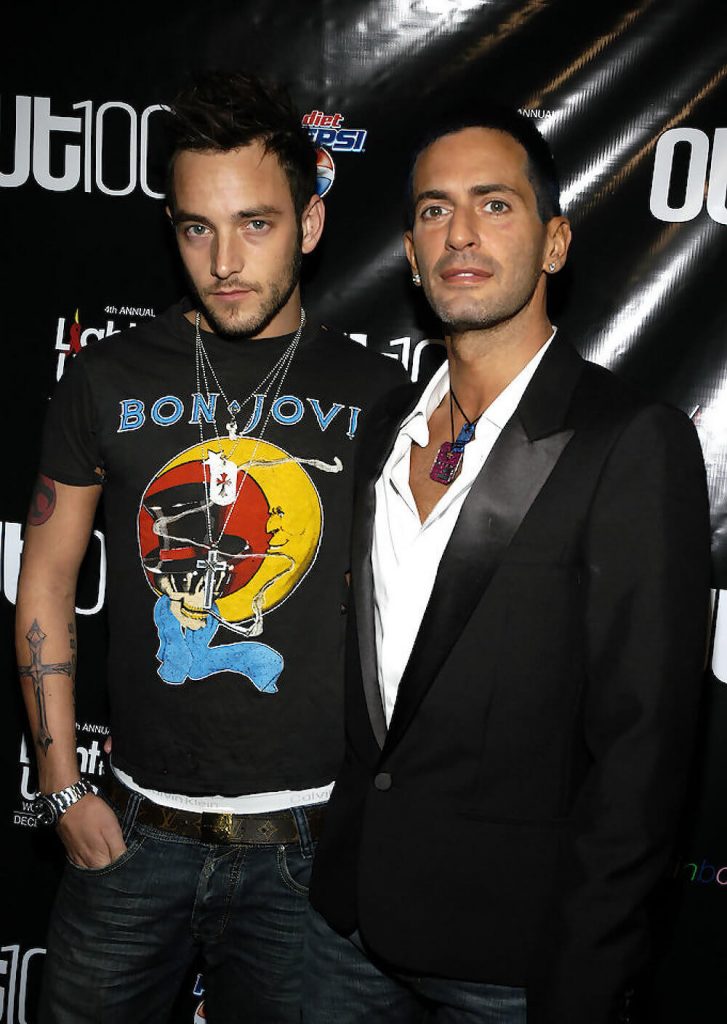 Rumored to be encountered in a rent-boy situation, Jacobs and Preston start to see each other quite significantly since then. Preston spotted several times accompanied Jacobs in red carpets and parties.
He also sticks by Jacobs during his battle with drugs and alcohol. After Jacobs completed his rehab in 2007 and came back to New York, the first thing he did was taking Preston to grab sushi in Nobu.
A year later, not-so-surprising news comes from their vacation in Turks and Caicos. A secret resource told The Post that Jacobs and Preston were fighting so badly. Gone so bad they have to cut their trip short and come back to New York on a different PTs (Private Jets).
Their fight and break-up were supported by a lot of people, especially Jacobs' fans and supporters. They claim that they love Jacobs for who he is, not the fame, riches, talent, or earlobe bling.
So, they wish Jacobs all the best, and may he find someone who feels the same way. Lots of people seen Preston as a gold-digger rent-boy that tried to keep Jacobs no matter what. 
With their lousy break-up, we could conclude that Jason Preston is one lover Marc Jacobs has a roller-coaster of life. It started by having endless fun, off-again/on-again relationships throughout drugs/alcohol addiction, ended by a storm in paradise. Who would have known their relationship would be this challenging?