Who is Liam Neeson Wife? His Married Life And Dating History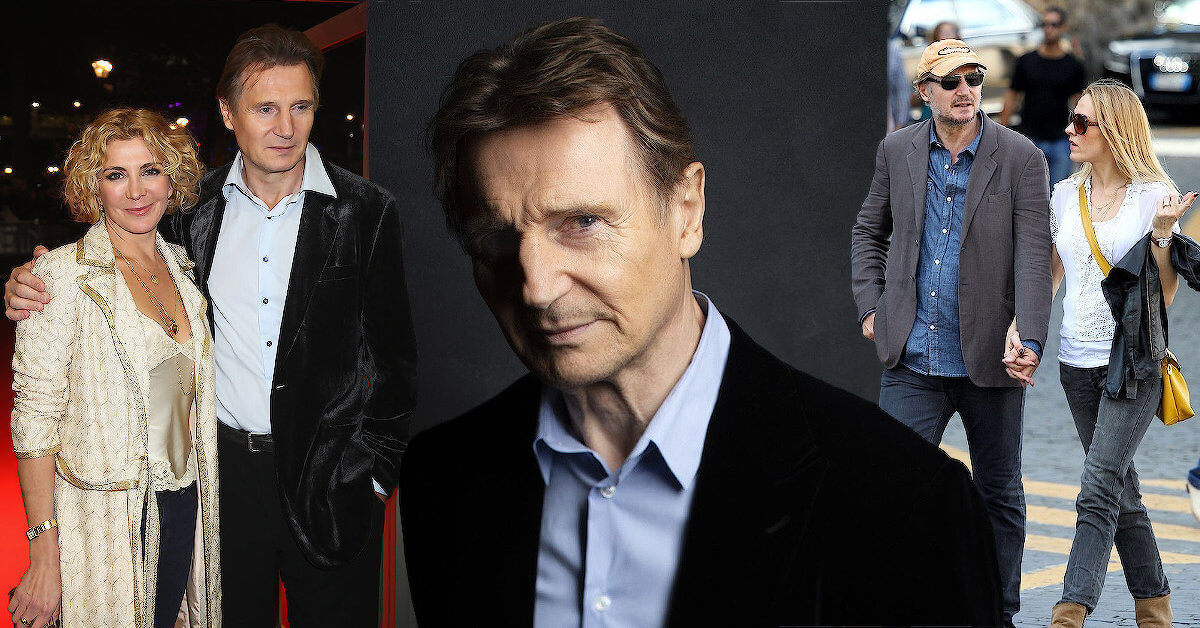 When we talk about an actor aged like a fine wine, we would always have Liam Neeson in mind. His charm is hard to resist! Ladies, you guys are not alone because Liam indeed attracts many actresses as well.
Aside from his movies and awards, his love life has also become the center of attention. From Natasha Richardson to Kristen Stewart, he has some high-quality women he's been linked with. Curious about the details of Liam Neeson's love life? You guys have come to the right place!
On Unexpectedly Loss His Wife, Natasha Richardson
Though Liam Neeson is a womanizer, he does have a love of his life: Natasha Richardson. He and Natasha Richardson are already married, and their journey is lovely but sad.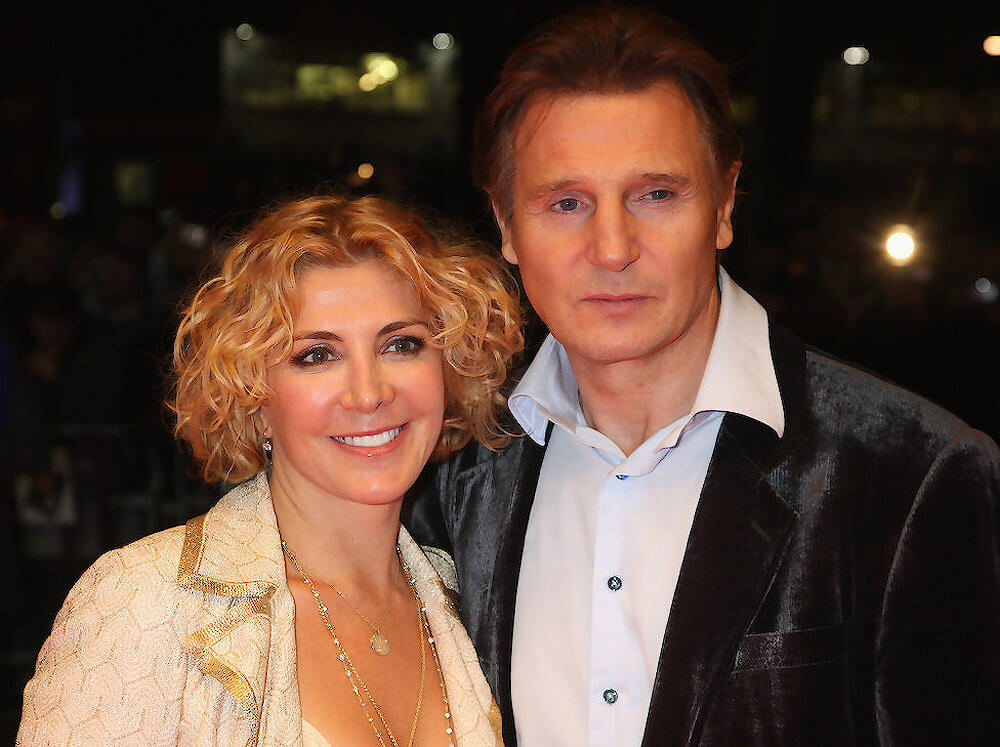 However, Liam Neeson is currently single since Natasha passed away a long time ago, back in 2009, due to an accident on a ski vacation. But, there are some rumors that he dated someone famous – might be an actress – but he doesn't want to reveal her identity.
Other than that, there are some names that he's been linked with after his wife passed away. They include Kristen Stewart and Freya St. Johnston. We will get into them later.
The most serious relationship Liam has ever had is with Natasha Richardson. Liam and Natasha met in 1993 when they worked together in Anna Christie. When they first met, Natasha was in a relationship with another guy. But, they couldn't resist the chemistry and their strong feeling for each other the second after they just met.
And it seems like Natasha didn't mind about Liam's reputation, who had been out and about with lots of women. She even said she "liked it," and she knew precisely why many women fell for him. We love a confident woman like her!
They started dating in the same year of their first encounter, and the two moved fast! In July 1994, they bought a house in upstate New York and got married not long after that.
Liam and Natasha shared two children. Their first son, Michael Richardson, was born in 1995; meanwhile, their second son, Daniel Neeson, was born a year later. Michael changed his last name to Natasha's. It was because Michael wanted to honor his mother.
And also, he was with Natasha in her latest moment because he went together to Quebec, accompanying his mother for a ski vacation.
It seems like Natasha's death still left a big hole for Liam Neeson and his children, and he had no interest in being in a relationship again. Since Liam doesn't have an Instagram account, we cannot see his pictures of spending time with both of his sons.
However, he and Michael had been a great team for working together in Made in Italy. Michael is an actor, following his dad's passion. He'd been starring in some movies like Cold Pursuit, The Rising 1916, and his latest film with his dad, Made in Italy.
When Liam wrote about Natasha in a Facebook post, he said it was "one of the hardest things in his life."
"My wife died unexpectedly. She brought me so much joy. She was my everything."
And fifteen years after Natasha's death, Liam continued his life with their sons and parented them by himself.
Liam Neeson Was Hot and Cold with Girlfriend Brooke Shields
Another official relationship that Liam had was with Endless Love star Brooke Shields. She was nominated for Golden Globe Awards. However, the actress disclosed that her time with Liam was "really confusing."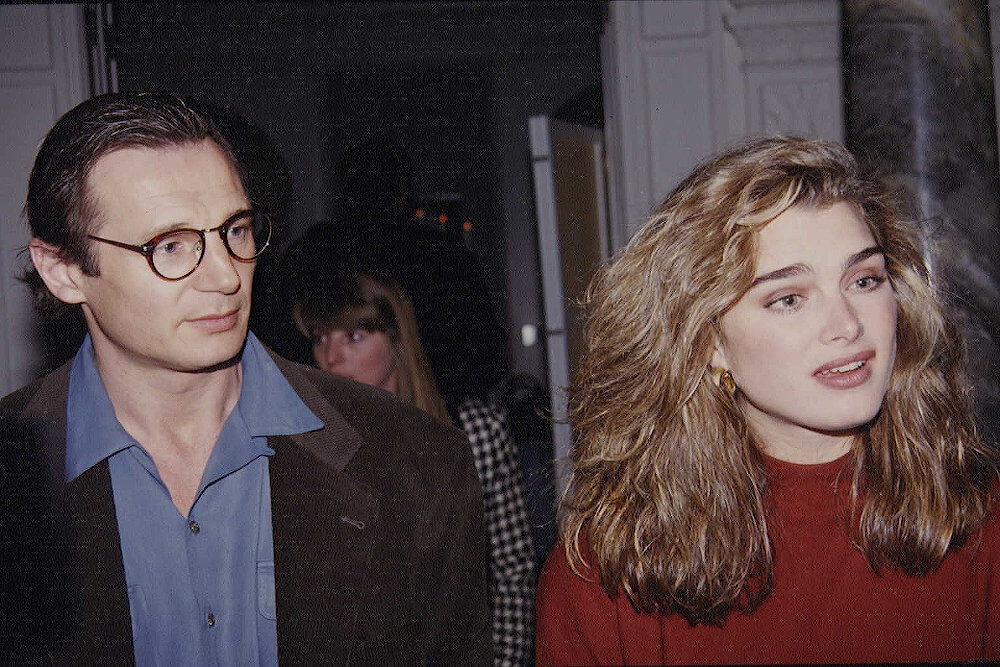 The two began dating in late 1991 or early 1992. Unfortunately, there isn't any source that stated the exact date. Brooke even mentioned the time when she was with Liam in her memoir. There Was a Little Girl: The Real Story of My Mother and Me, in which she called Liam "a tall Irish actor and a drunk who was thirteen years my senior."
But, unlike Liam that we know is loyal to Natasha, he was kind of emotionally unavailable at that time. She disclosed that Liam ghosted her after showered with love and even proposed to her. What?!
"He was there one minute and gone the next. You know, I was shocked. I couldn't believe it. But, yeah, he was taken," expressed Brooke in her interview with The Times, years later after they broke up.
And there was a moment when Liam didn't contact her at all, left her just like that. And not long after that, Liam proposed to her – for the second time.
"This was before he started to do Anna Christie. And I said, 'No, no, no, because knowing you, you'll probably fall in love with your next leading lady and marry her, so I'm leaving myself out of this." And boy, was she entirely right.
It's hard to imagine a charming guy like Liam Neeson did a woman wrong. But, Brooke Shield never hesitated to reveal the truth. Other than telling her story in her memoir, she also opened up in some of her interviews. Her statement often became the headlines.
However, when Liam responded to Brooke's comments about him, he replied, "I don't remember."
"I'm not going to deny it. I don't remember. It was many years ago. But, dating, and then I flew off to L.A., and I didn't call her back. So, yeah, I guess it was," confirmed Liam.
There isn't any sign of Liam and Brooke keeping in touch after they broke up, though. Instead, Liam got pretty caught up with his marriage, family, and his career, which seems always to go up.
Is Kristen Stewart Liam's Secret Girlfriend?
Liam's reputation has been quite good with women: he is loved by many women! Even some of the famous names are linked with him.
All of these names came up following the rumor that Liam has a "secret girlfriend" incredibly famous. And, some media confirmed it was Kristen Stewart. However, Liam himself didn't give his take on this, but his spokesperson did.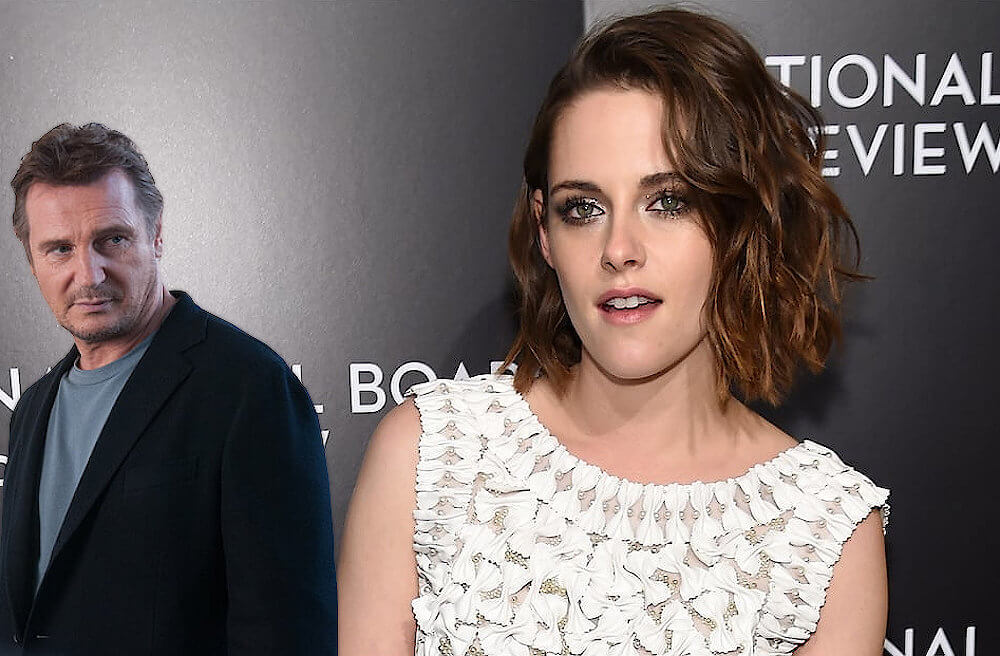 His spokesperson confirmed to the Independent that it was a "meaningless speculation." Even more, he also gave a bold comment that the rumors were "false and stupid." Well, what sparked this rumor in the first place?
It was believed that the rumor sparked from the time they worked together in The Hunstman: Winter's War. Though the two were never seen publicly together (they are even 38 years different), people seem to believe this rumor so much!
A lot of people have been talking about this, whether on Twitter or Instagram. Well, people always believe what they want to believe. But, it was confirmed that Liam has nothing to do with Kristen Stewart.
Susan Sarandon Was Very Happy to Be Rumored with Liam and Calling Him a Perfect Man
It is common for actors to deny something that isn't true, especially if it had to do with themselves. It's not the case for Susan Sarandon, though, who was rumored to be dating Liam Neeson and wishing that was "the real thing." Instead of denying it, she expressed her excitement about the rumor.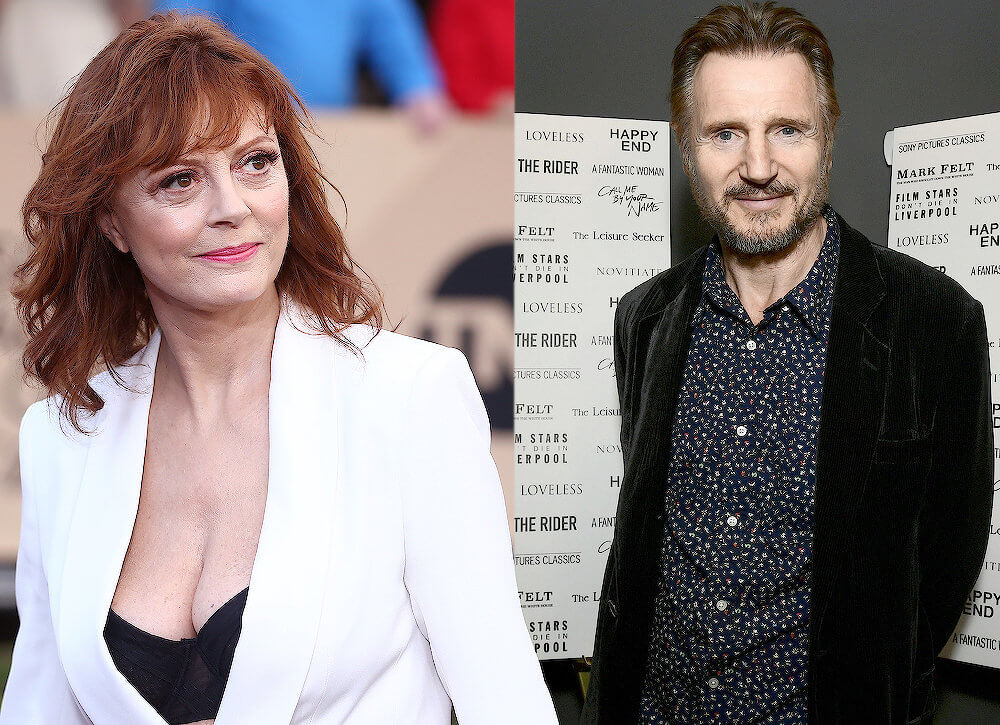 "I loved that! It was a week of heaven. I first read the headline 'Liam is romancing Susan', and I thought firstly 'that's news to me!' And then, 'I'm not going. I'm more than happy for everyone to think that. Who wouldn't want to be in a romance with Liam? The man is perfect!" expressed Susan with Associated Press.
Where's the lie in that, though? Who wouldn't want to be with Liam, indeed?
Freya St. Johnston Wanted to Replace Liam's Ex-Wife
Another girl that is rumored with Liam is a British businesswoman, Freya St. Johnston. Their relationship was rumored to stay for two years but didn't go anywhere near a serious phase. However, Liam himself confirmed that he never dated anyone after his wife passed away.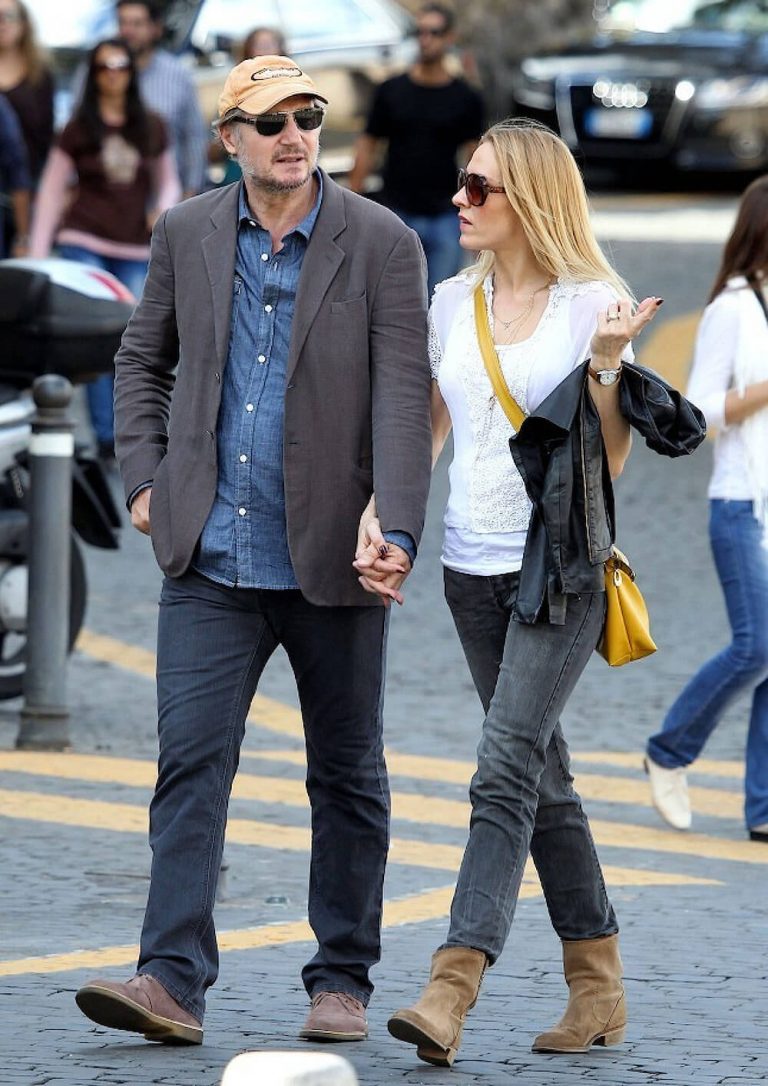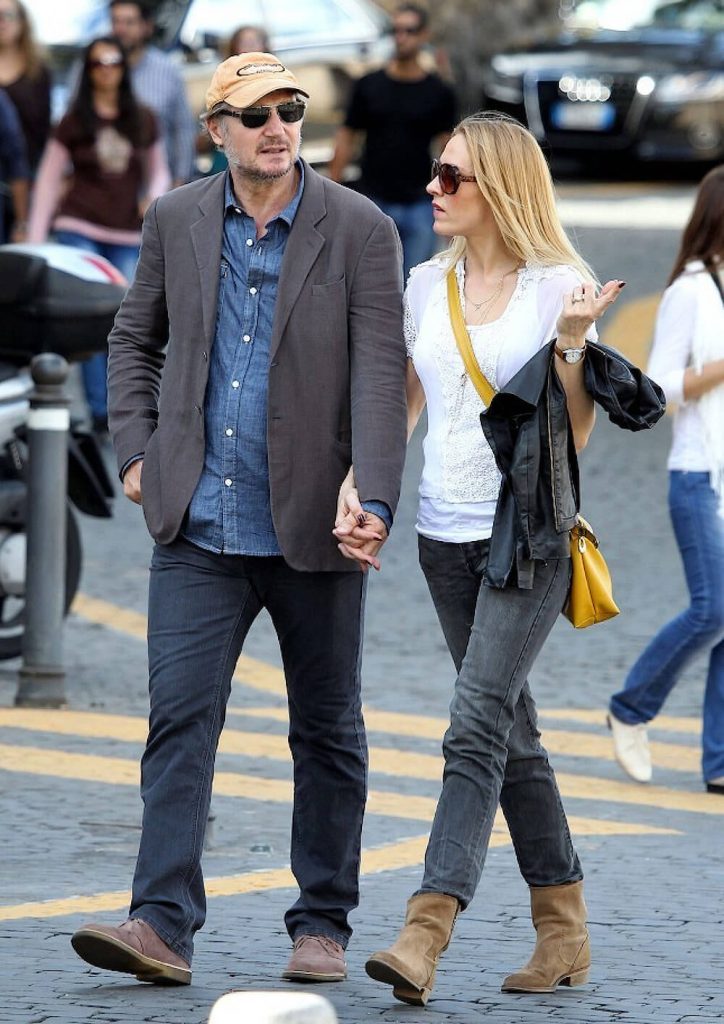 Rumor has it, Freya wanted to be more serious with Liam – in other words, to tie the knot. But Liam wasn't ready for that since he lost Natasha, and the whole family hasn't recovered from it yet.
The two were rumored to date from August 2010 to October 2012. That was a pretty long time to be just a rumor, though, don't you guys think?
Unlike Liam's rumor with Kristen Stewart and Susan Sarandon, this one was a little bit more serious. There was even a picture of Liam held Freya's hands and them hanging out together. Though there isn't any picture of them kissing, they seemed to be comfortable with each other.
But it wasn't a real thing. Liam never thought of it as something serious. So maybe what Brooke said about Liam was right: "he was there one minute and gone the next." Or maybe, Liam only loved his wife and didn't want to replace her? That could be the case, too.