Who is Justin Hartley Wife Sofia Pernas?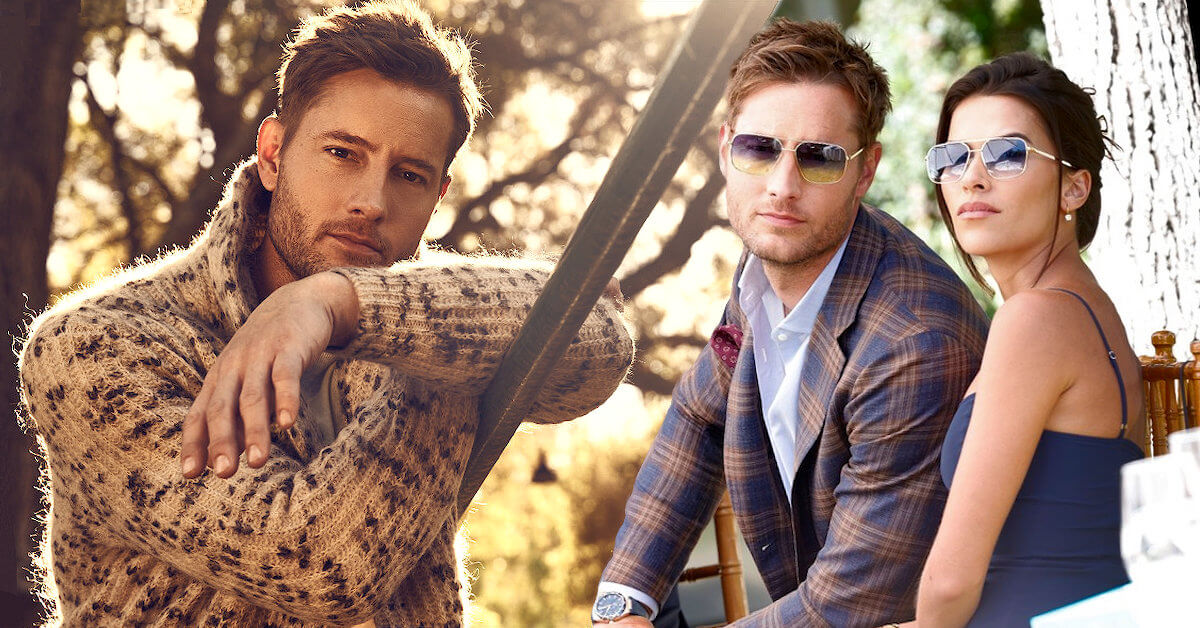 Justin Hartley is a Knoxville native actor who started his acting career in the early 2000s. He is best known for his role in Passions, Smallville, Emily Owens, M.D., and starring roles on This is Us and Jexi. Justin Hartley was married twice and had a daughter named Isabella Justice Hartley with Korman, his ex-wife.
As of now, he is reportedly leading a happy life with his current wife, Sofia Pernas. Let us see their love journey below.
Justin Hartley and His Current Wife Sofia Pernas
Justin Hartley met Sofia Pernas when the timing wasn't right. He said once in an interview about Sofia Pernas, "We didn't work together that closely, and we didn't work together that long." In an interview with Haute Living, Justin also said, "You meet in different capacities. I knew she was very kind and very nice. I liked being around her."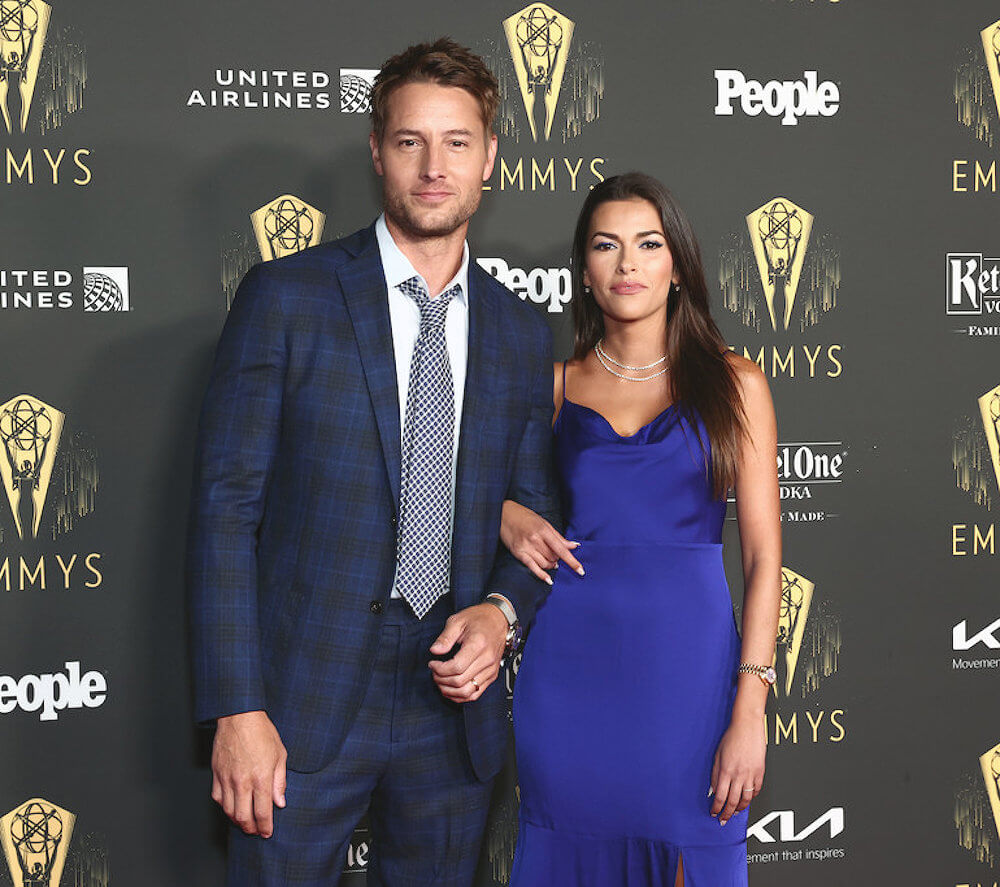 A year before his divorce from Chrishell was finalized, Justin Hartley and Sofia Pernas started dating. Believing that they could be together, they kept seeing each other. That was happening in 2020.
He expressed his happy moments with Entertainment Tonight and said, "We got married in March, and we are so happy! It's incredible when you're not forcing things." Justin added that you would say that it is beautiful to meet the right person since you will be attracted and attached to that person. 
Justin also remembered when he was bound to 're-met' Sofia. He expressed his gratitude. The actor said it is interesting to know about the human heart and mind. The thought occurred to him when he met again with Sofia.
Justin said he was at peace with himself when he met Sofia again after a long time. He feels appreciated since he also knows that Sofia feels the same way. Justin believed that this was a great relationship.
The feeling of gratitude for meeting someone again after several years is surely terrific. Now, let us see the timeline of these lovebirds from day one.
Justin Hartley and Sofia Pernas' Relationship Timeline
First of all, in 2015, Sofia joined Justin on The Young and The Restless, where Justin played Adam Newman in the series. They played as co-stars together for nearly a year. Sofia played Marissa Sierras, Adam's nephew's girlfriend. Sofia often shared photos from behind the show's scenes via Instagram.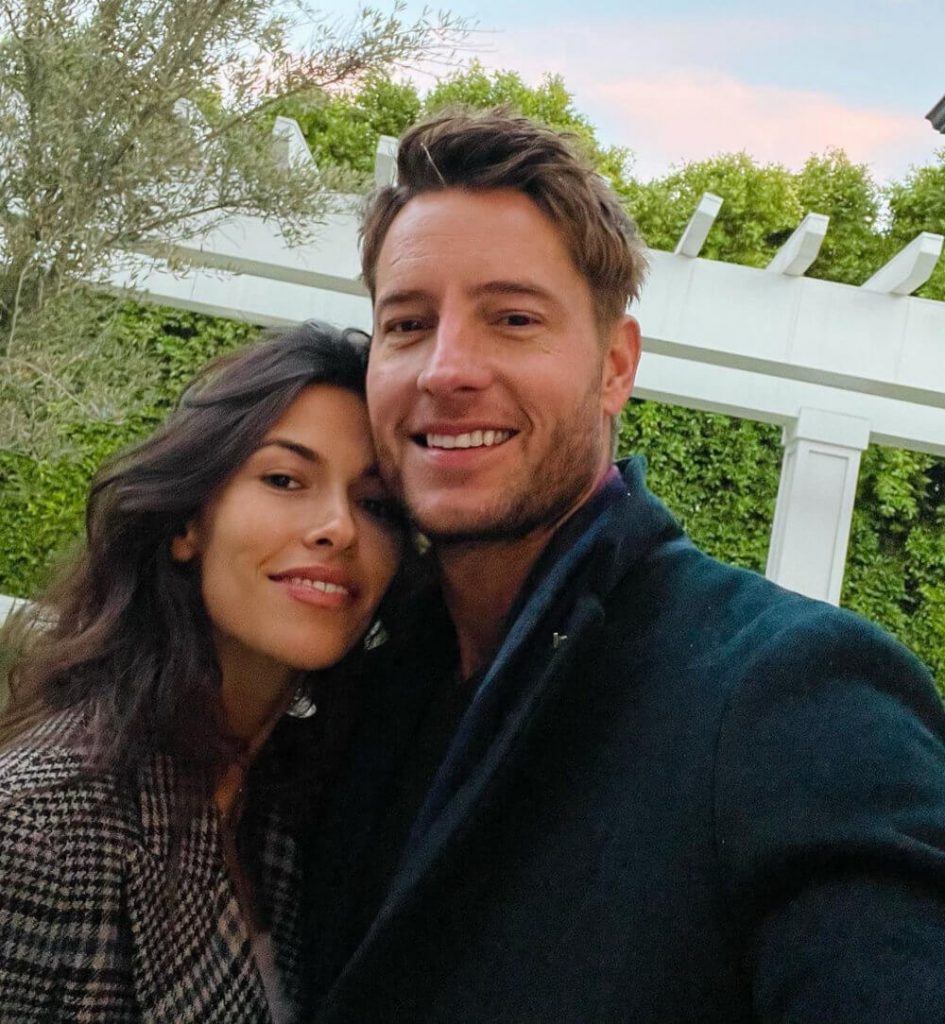 Later on, from 2017 until 2019, the two stayed friends after their meeting on the set. Sofia often commented on both Justin and Chrishell's Instagram photos. As for Justin, he often liked Sofia's posts until February 2020. These actions may be the beginning of love blossoming between the two.
A year later, on May 29, 2020, Justin and Sofia were spotted kissing as she dropped off at a doctor's appointment in Southern California. And shortly after, the pair were officially dating.
The love relationship was getting better as the time went forward. Sofia's sweet comments on Justin's daughter Isabella's photos via Instagram proved this. Sofia wrote, "Happy 16th, ma Cherie." Unfortunately, the post is not available for now.
Chrishell then publicly acknowledged Justin and Sofia's relationship for the first time. It happened in September 2020.
it's 'painful' to see him move on. She said that anybody, not just her, would be heartbroken to see how quickly or easily people are replaced. And this is going to sting, of course.
Four months later, on January 30, 2021, Sofia posted a photo of his husband celebrating his birthday. Sofia wrote the caption, "Celebrating this man with my fav screen grab. That smile!!! It lights up my sky. Happy birthday."
In May 2021, the pair made their red-carpet debut at the MTV Movie & TV Award. Justin wore a casual bomber jacket that day, while Sofia dressed up, wearing a bright orange gown. The couple turned heads, and both wore bands on their left ring fingers.
These matching rings don't go unnoticed by the media because they prove their relationship goes forward. 
On July 31, 2021, Justin made the relationship obvious by posting a picture of Sofia smiling brightly towards the camera, wearing a black tank top.
Justin captioned the photo, "Happy Birthday to my beautiful Sofia! This amazing woman makes me laugh out loud every single day. Here's to taking down oysters all over the world! I love you very much!"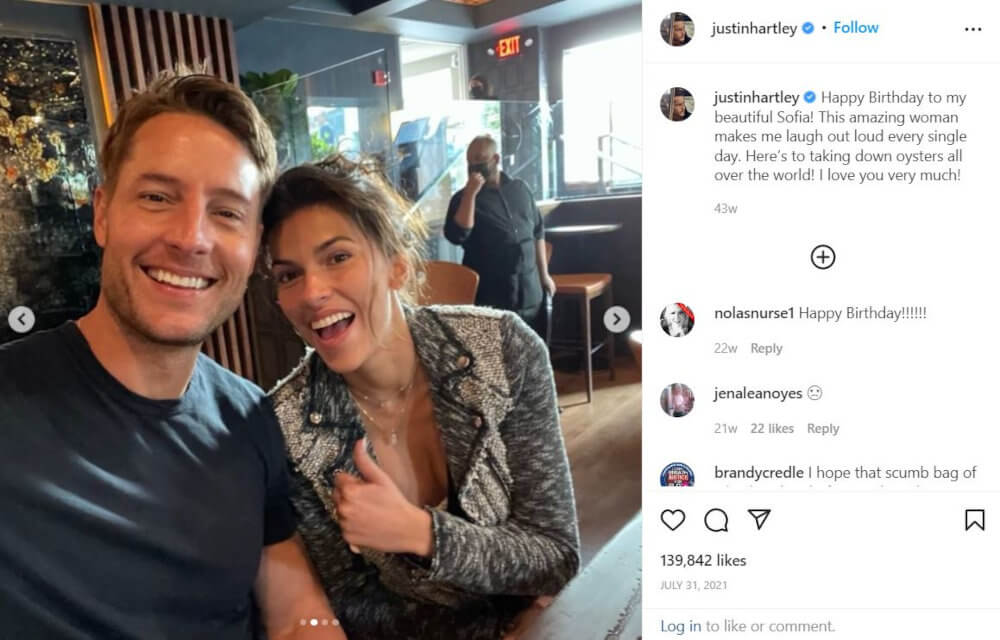 Justin and Sofia walked their second red carpet together in Los Angeles two months later. They wore matching blue outfits. This event happened to celebrate the Emmy nominations for Justin's NBC drama; This Is Us.
In October 2021, Sofia revealed that they weren't in a rush to move forward in expanding the family because of the pandemic. Sofia told HollywoodLife, "We fell in love, and we now get to do all the fun stuff that couples do. It's hilarious. So, we're just enjoying that." She then continued, "Technically, our first date was a year after we were together because that was when the world opened up."
Sofia also noted that she didn't regret how their relationship timeline went out of order because of the pandemic. Even though there is a pandemic, there will be some way to keep your relationship going smoothly.
Sofia added, "You always have these ideas as a little girl about marriage, and then you meet the love of your life, and all those ideas sort of go by the wayside."
Later on, in March 2022, they happened to be together again at the Critics' Choice Awards event, where the couple wore matching navy suits. Sofia jokes, "Obviously, we're still in the honeymoon phase. We're wearing matching outfits.
No, this is our forever phase." By saying this, it looks like both Sofia and Justin did enjoy themselves being together. It seemed like the two were teenagers again.
Sofia also added some comments about her first wedding anniversary on March 27. She admitted that a successful marriage takes a lot of work.'
She explained how the marriage goes with Justin by stating this. "You hear from your girlfriends who are newlyweds, 'It's work.' It doesn't matter how new you are, how in the honeymoon phase you are, how far into it you are. It's still a lot of work."
She continued, "Especially when you're working, you've got to come home. You're tired, you're wired, and you have to come home to someone and still give them the time they need."
Perhaps there are many objections from people about their relationship. Some people often throw harsh comments on their Instagram. However, the two seemed to know better how to deal with that. They tried not to mind the talks behind them.
Chrishell's Comments About Justin Hartley and Sofia Pernas Marriage
After a while, Chrishell finally spoke up about her feelings after hearing the news of Justin's re-marriage. Chrishell wished them the best, and she said this during a conversation with Heather Rae Young and Mary Fitzgerald.
"I feel like the world heard that," Chrishell said. But she then sincerely wishes them the best, even though her ex-husband remarried to someone she knows from back in the day pretty well. That was such a heartbreak, but then Chrishell knows when to let go.
The dissatisfaction is that the divorce between the two creates a massive amount of drama, and Chrishell takes the opportunity to voice her disappointment.
She said that this was so frustrating and unfortunate. People would often use someone's painful situation to get press for themselves. For their benefit, without any deep thought that it would make someone go crazy.
Chrishell made this statement on her personal Twitter account. She also added things about her disappointment toward Christine Quinn, who was talking about the split in the press.
"I just learned Christine gives press 'information' about my divorce. Let me be VERY clear. She knows absolutely nothing about the situation and is desperate to gain attention. Anything from her is either a complete lie or total conjecture on her part."
It is very disappointing that everyone in the media did things that might make things worse. The divorce was shocking news for Chrishell, so why did the media try to make things complicated?
Fortunately, Chrishell then accepted this condition with relief. Perhaps this event may be disappointing at some point, but she also hoped that this might be the best for both of them.