Who is Jennifer Love Hewitt Husband Brian Hallisay?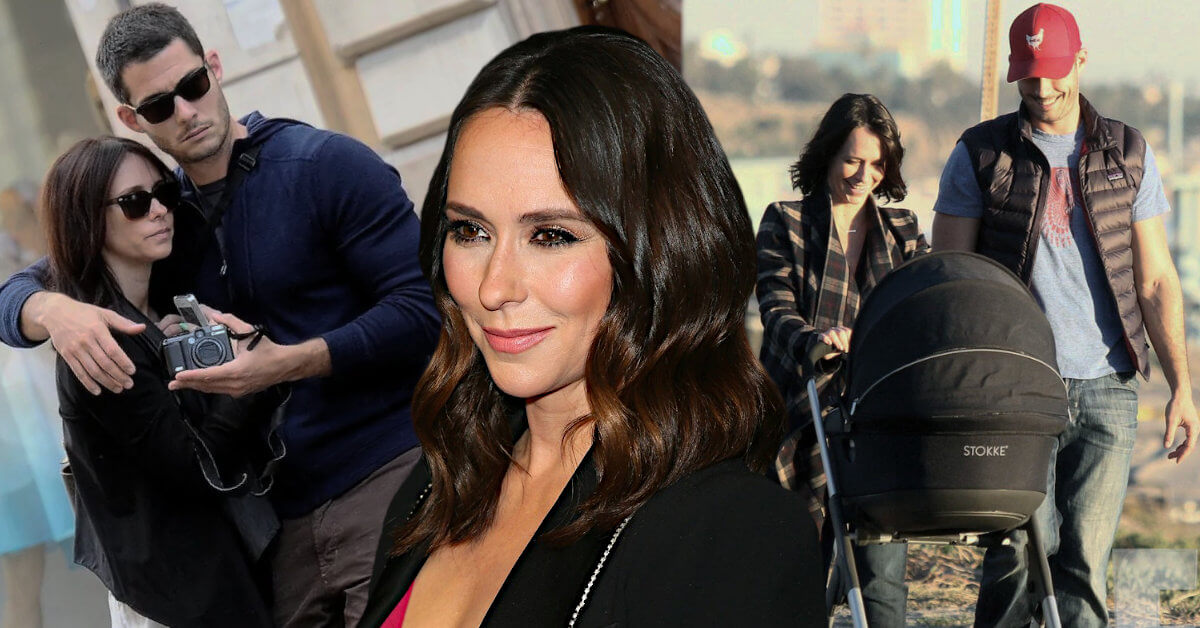 Jennifer Love Hewitt, whose nickname is Love, is now married to Brian Hallisay. It is quite surprising that her lover now becomes her husband for eternity because Jennifer had repeatedly seen her with other guys before she met Brian Hallisay.
Not only 'seen,' but it also rumored that she was dating those guys, such as Jarod Einsohn, Alex Beh, Jamie Kennedy, and Patrick Wilson. Well, it is already in the past, though.
It is good to know that Jennifer Love Hewitt is now enjoying her life with Brian Hallisay and their children, Autumn, Atticus, and Aidan.
Jennifer Love Hewitt Husband: How Did They Meet?
It is common to hear that some actors and actresses meet on screen. Since playing together on the same screen needs good chemistry between two actors, it would be strange for them to be closer.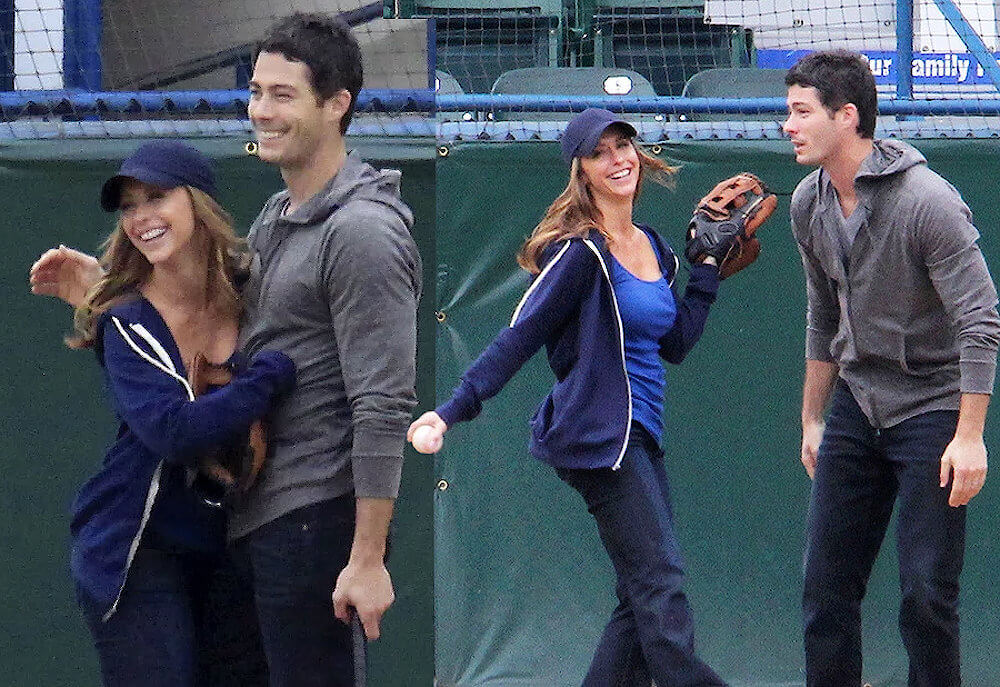 However, for Jennifer Love Hewitt, this closeness becomes her future. As she met Brian in The Client List, the love blossomed until they decided to tie the knot in November 2013.
The first meeting of the two was in the short-lived NBC series Love Bites (2011). The TV never aired the show. However, thanks to this show, Jennifer and Brian began to discover love. Soon after the filming finished, they decided to date. Yes, love does 'bite' them, don't you think?
November 2013 is the day they are married and the month when their baby girl (Autumn) is going to see the world soon. Then in June 2015, both welcomed their son Atticus, and in May 2021, both welcomed their second son, Aidan.
Before Brian Hallisay Decided to Pursue His Career in Acting
Who would think that Brian Hallisay was not an actor, to begin with? Well, he dreamed of being one, but his prior occupation was as an investment banker on Wall Street. He loved history and economics, so it is not surprising to picture him as an investment banker.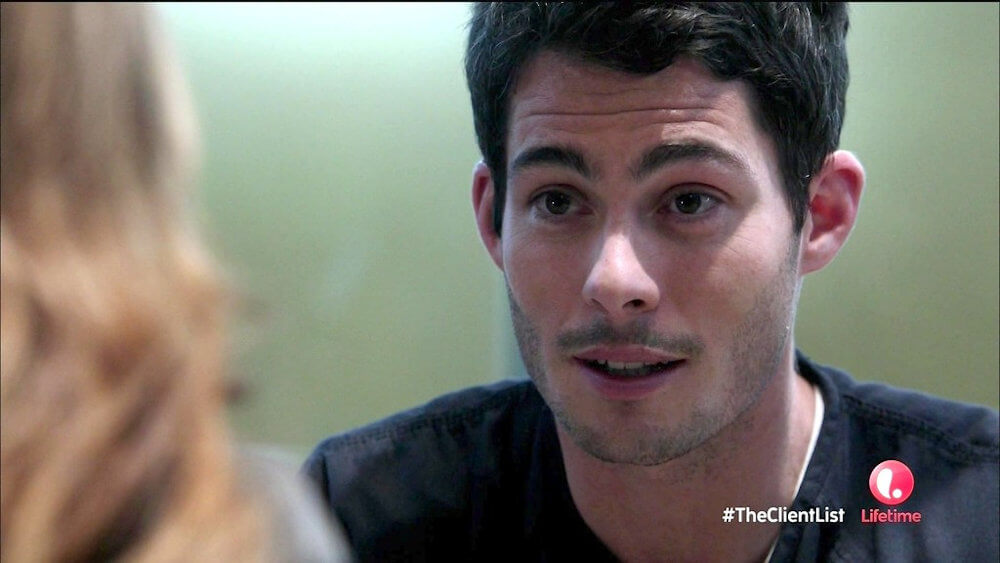 But his childhood dream to be an actor then sparked again, made him decide to pursue acting in Hollywood. Portrayed as Paris Hilton's boyfriend in the 2006 television series Bottoms Up for his first movie, he gained popularity and enjoyed life as an actor.
However, he also confessed that being an actor also has its own difficulties. Pursuing acting does not mean to attend a university that is primarily for actors-to-be. Look at Brian.
He previously studied economics and history, like what has been mentioned above. But then the dream of becoming an actor does not die, as he then moves out to Los Angeles and tries to give it a shot. Moreover, it turns out to be successful.
He also appeared in numerous television series, though he appeared as a guest or perhaps in minor roles before he debuted in Bottoms Up. The Bottoms Up became the well-recognized one among the public, and even Brian Hallisay has not worked in any films.
The most recent ones are 9-1-1 and Suits. The 9-1-1 seemed to be memorable as Brian played alongside Jennifer, portrayed as her abusive husband. Some funny comments appeared when Brian Hallisay starred in 9-1-1, saying that they hoped Brian would not be as scary as Doug (the abusive husband in the show) toward Jennifer. Well, it was still an excellent way to climb the ladder of success, eh?
Taking Care of Autumn, Atticus, and Aidan
Taking care of three children may be quite hard for Jennifer and Brian, as they are busy with their acting world. However, those two do not seem to have a hard time with this activity. It is pretty standard for some celebrities in the US since hiring a nanny does cost a fortune.
Imagine spending $557 per week for just one child. But it is good to know that because the fee for a nanny was very high, several actors and actresses then decided to take care of their children, just like Jennifer Love Hewitt and Brian Hallisay.
Jennifer Love Hewitt once said that it is her pleasure to watch her kids change and grow every day. Imagine if Jennifer and Brian decided to give the nurse or nanny the responsibility to take care of them, they would not have a chance to see what happened with their children.
They would just see them after work, and they also would miss the opportunity to play along with them as the work would drain them to do so.
Talks About 9-1-1 where Jennifer and Brian were the lead actors
In the movie, the couple acted as a wife and husband (well, what a coincidence!). They got a miserable marriage. Maddie (played by Jennifer) finally ends Doug's life with her own hands with a fire poker.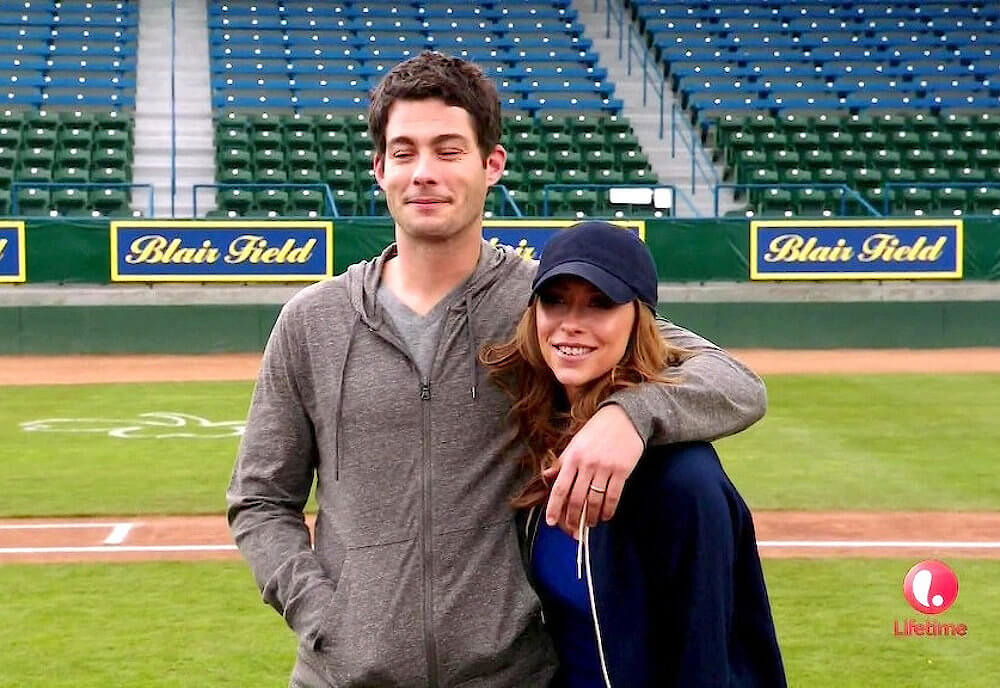 This scene was so intense, as Maddie should run from her abusive ex-husband, and at this particular point, she looked exhausted. She stops for a while, and when Doug (Brian Hallisay) tries to capture Maddie by following the footprints on the snow, she can surprisingly jump out from behind him, attacking with the fire poker.
Maddie picked herself up and ran as fast as possible, though Maddie also suffered multiple stab wounds. Though Doug has been telling her that he would not die if Maddie did not die, Maddie believes that she will not be dying.
Brian Hallisay is exceptionally the absolute opposite of Doug (the abusive husband of Maggie in 9-1-1). He is charming and considerate. He would be taking care of the children carefully when Jennifer could not do so in her busy days.
Aside from taking great care of the children, the woman who played Julie James said that her husband is the sweetest. Brian Hallisay and Jennifer posted a photo regarding their night date, and Jennifer wrote some sweet captions for the picture as written below.
"Fresh flowers and a cheer with your husband at the end of a crazy day. Life is beautiful even when it's scary, complicated, hard, different, and totally new in every way. We have to take in the good moments and allow those to walk us through the hard moments. I am totally lost these days and beyond grateful. Sending you all love."
They were coincidentally working together in the two movies, trying to be together and trust each other until they bear the fruits of their love, named Autumn, Atticus, and Aidan. Being able to show these sweet moments and write all the lovely messages for the loved ones, don't you think their relationship will last forever?
Despite being busy with work, taking care of the children, and maintaining the marriage life, they should be the best role models for all of us.
We hope that their relationship will continue to grow, and also hope that there will be good movies or television series that they will do together!