Who is Gal Gadot Husband? Know Her Marriage Life With Yaron Varsano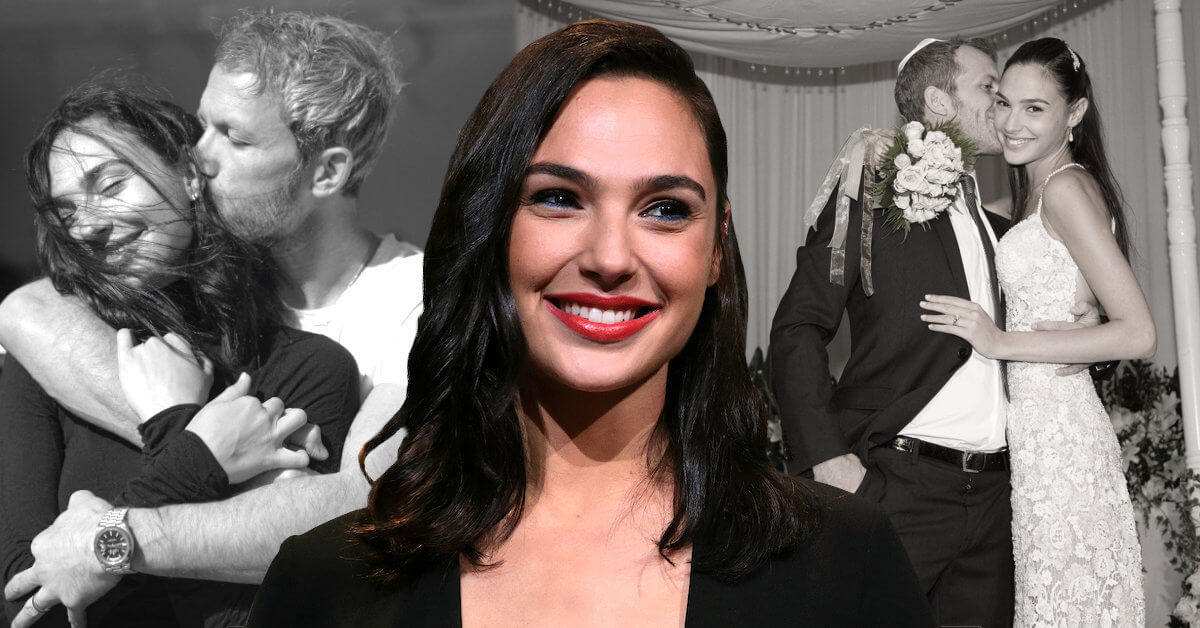 Getting the title "Miss Israel" in 2004 and serving two years in the Israel Defense Forces before being a big Hollywood star sounds super awesome. At this point, I'm pretty sure y'all can already guess the person that we're talking about: the iconic Wonder Woman in the DC Extended Universe, Gal Gadot.
If that's not impressive enough, she was also featured as one of the 100 most influential people in the world by Time Magazine in 2018. A mere pretty face is not something y'all would say about her.
Contrary to what people might expect, all the fame and achievements that Gal Gadot has doesn't mean that she's hungry to date other celebrities. Quite the opposite: she's been in a long-term relationship with an Israeli businessman, and she had never dated her fellow actors at all.
Gal Gadot Never Planned to Make Her Way in Hollywood
Gal Gadot's debut in acting started when she played Gisele Yashar in Fast Five, and you know how badass she was there. Little did people know that she was also auditioning for a Bond Girl in Quantum of Solace. Even though she didn't get the role, the same casting director that auditioned for James Bond chose her for Fast Five.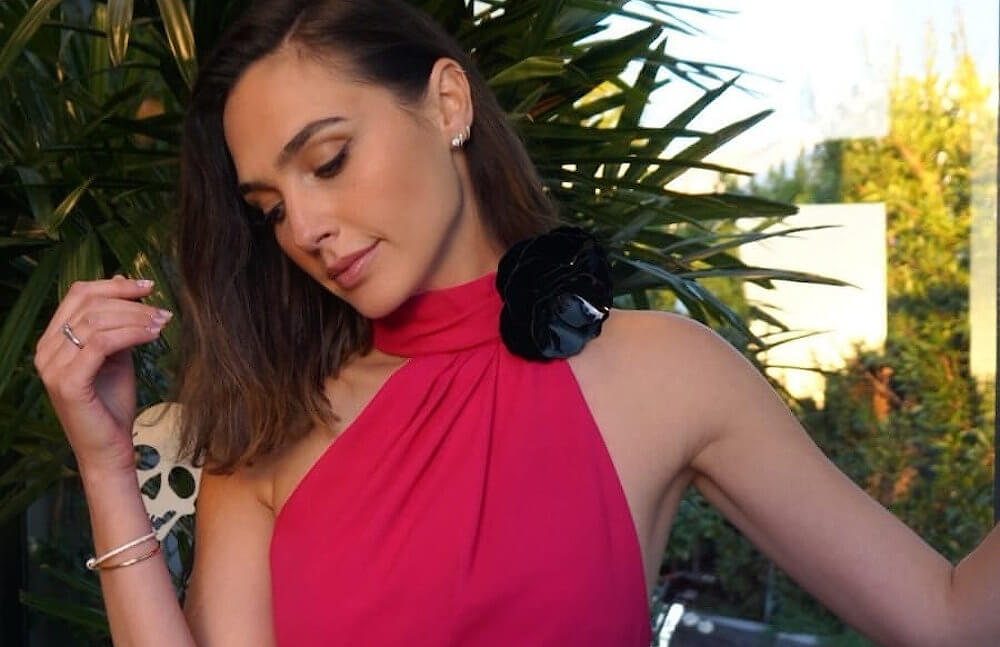 Since then, she has been starring in multiple big movies such as Knight and Day, Batman v Superman: Dawn of Justice, and Red Notice. She's serving BOTH talent and looks in all of her movies. We STAN her always.
Surprisingly enough, though, Gal never planned to be an actress when she was a kid, even though she admitted that she always loved performing. In her interview with Glamour, she opened up about what kind of person she was when she was still young.
"If things had gone according to my plans, I'd be a lawyer. I never dreamt of being an actress," the Red Notice admitted. It was her time in the Miss Universe that opened many doors for her in the entertainment industry.
"Because of Miss Israel, I started modeling and traveling. And, here she is, being loved and adored by everyone in the world. It opened my mind to different possibilities."
Who is Gal Gadot Husband, Yaron Varsano?
Apart from having a successful career, her love life is impressive and pretty exciting. Gal Gadot met her current husband at an Israeli Desert Party before tying the knot in 2008.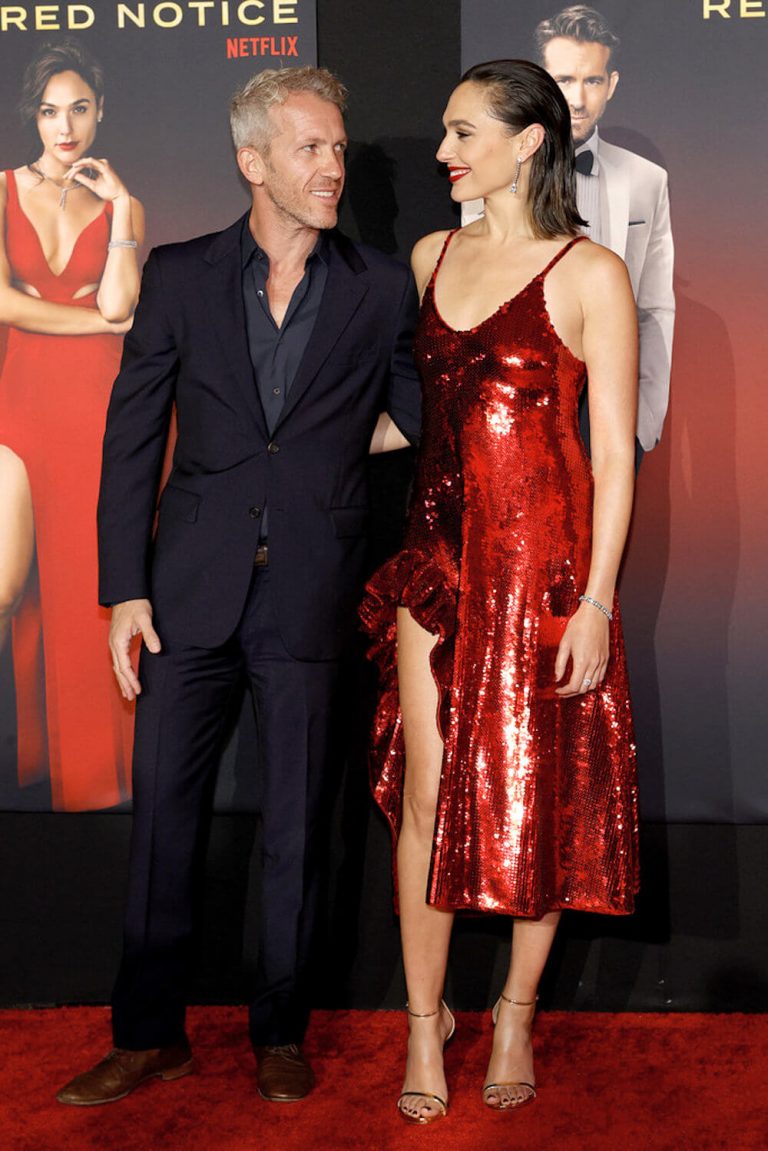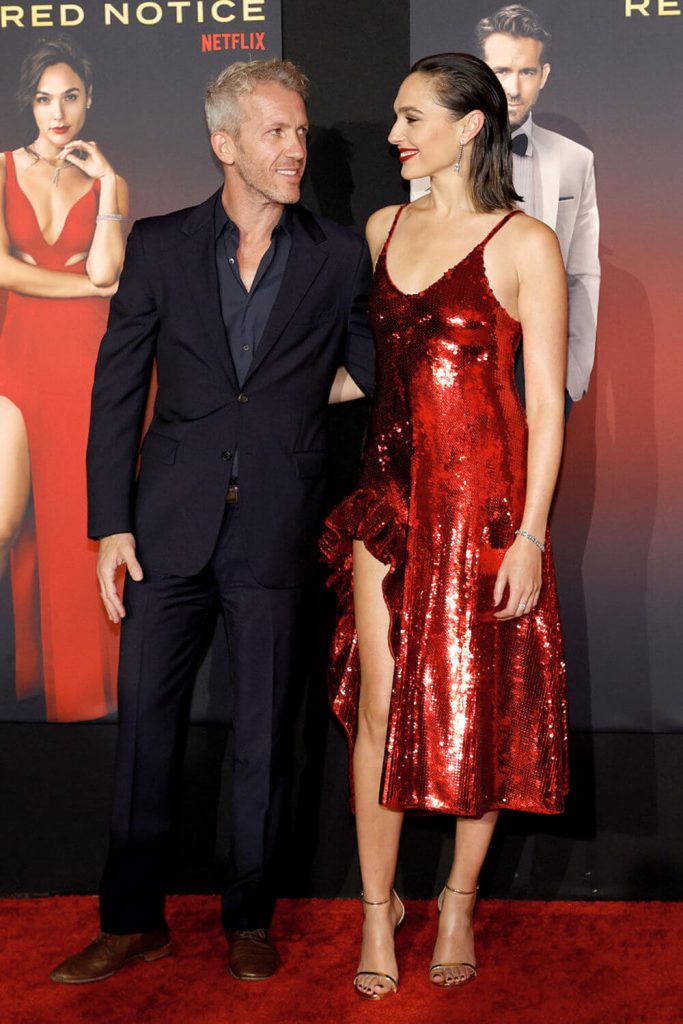 Meet the lucky guy who could steal Gal Gadot's heart: Yaron Varsano. He has been a successful Israeli businessman and real estate developer since 2006. Gal Gadot was still pursuing her career in modeling when she first met Yaron before finally being one of the highest-paid actresses (and still loyal to her partner, what an awesome woman, indeed).
The attraction was there from the very first second. It didn't take long for Gal Gadot and Yaron to go on a date. And when Gal Gadot and Yaron had their second date, Gal Gadot revealed that Yaron wouldn't wait any longer to propose to her.
"He told me on our second date he was serious and wasn't going to wait more than two years to ask me to marry him. Fast forward two years; he proposed," Gal Gadot revealed, also in her interview with Glamour.
Gal Gadot and Yaron Varsano shared two children, and now they're expecting the third! Last September, the two also just celebrated their 12th wedding anniversary, which Gal Gadot shared on her Instagram.
"Look at those two kids on the happiest day of their lives. Happy 13th anniversary @jaronvarsano! Forever isn't long enough when we are together. Thank you for being my partner, my rock, my all. I love you," the actress wrote the caption for their throwback black-and-white wedding ceremony photo.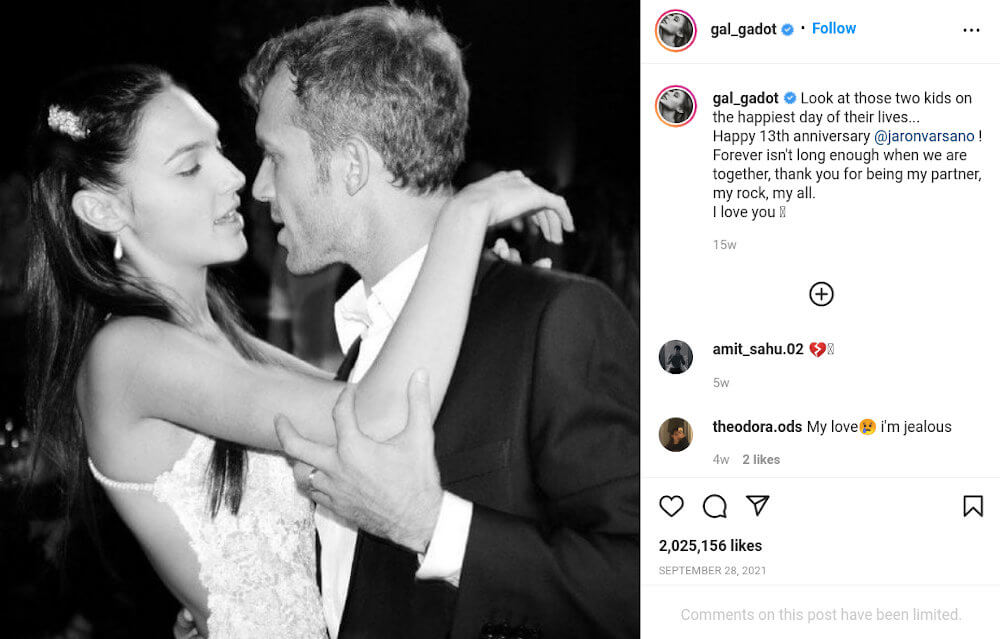 Gal Gadot loves to post their happy moments and goofy pictures on Instagram. Their marriage seems to be filled with laughter and happiness. Not only that, but we can also see some photos that captured her spending time with the kids. How cute!
It wasn't until three years after they said "I do" that they welcomed their first child. In 2011, their first daughter, Alma, was born, and the couple couldn't be any happier. Family is always their number one priority despite their busy lives and tight schedules.
They welcomed another girl, Maya, and Gal Gadot shared the happy news with a romantic black-and-white photo five years later.
"And then we were four. She is here, Maya. I feel so completely blessed and thankful for all the Wonders in my life," the Knight and Day actress wrote.
Gal Gadot Was Nervous about Entering Parenthood at First, but Now She Can't Stop Gushing Over Her Three Daughters
As much as Gal Gadot loves to talk about her hubby and how happy her married life is, she can't stop gushing about her three adorable daughters. In her interview with Baby Magazine, the actress said nothing more exciting for her than coming home to her family after a long day at work.
It wasn't always easy and smooth for her, especially in the early days of being a mom. The first time she had a kid, she was all nervous and having difficulties maintaining her health and well-being amid the ever-increasing movie schedule for Wonder Women. However, by the time she had her second daughter, everything got a little bit easier.
"With Maya, I'm able to enjoy it all much more. I've also seen that having a second child changes the dynamics of your family, and I have to make sure that Alma still gets a lot of love and attention from me even though I'm spending so much time with Maya," Gal Gadot opened up in her interview.
She also praises how great of a man Yaron is. They're really a perfect combo for each other.
"He's the best. I love every moment I spend with him and my daughters. He is also a very successful businessman, and he is very involved in that. But even though we are both busy with our work, family life comes first," Gal Gadot beams.
Alma and Maya weren't old enough to understand what their mom was doing for a living, but both of them had appeared as cameos in Wonder Woman 1984! Gal Gadot also joked about this, saying that even though Maya was still very young, she's more awesome than her because she already made her way to have her own entry on IMDB.
"She has an entry on IMDB! LOL. Gal Gadot is just hilarious. It took me years to become established, yet she wasn't even born and already an actress."
Yaron's Endless Support for Gal Gadot
Both Yaron and Gal Gadot are big names in their fields. As a successful businessman who sold his hotel to one of the richest men in the world, Yaron must've been pretty busy with his life, too. However, both of them didn't seem to have a problem maintaining a healthy balance between their work and family.
According to Yaron's Instagram post on International Women's Day, one of their secrets in a successful marriage is "equality" and "mutual respect."
"I learn from her on a daily basis. She empowers me and helps me become a better version of myself. Our relationship is based on equality and mutual respect. Her goals and dreams are as important as mine," Yaron posted a screenshot of his note on Instagram. And then he continued by writing, "Happy international women's day."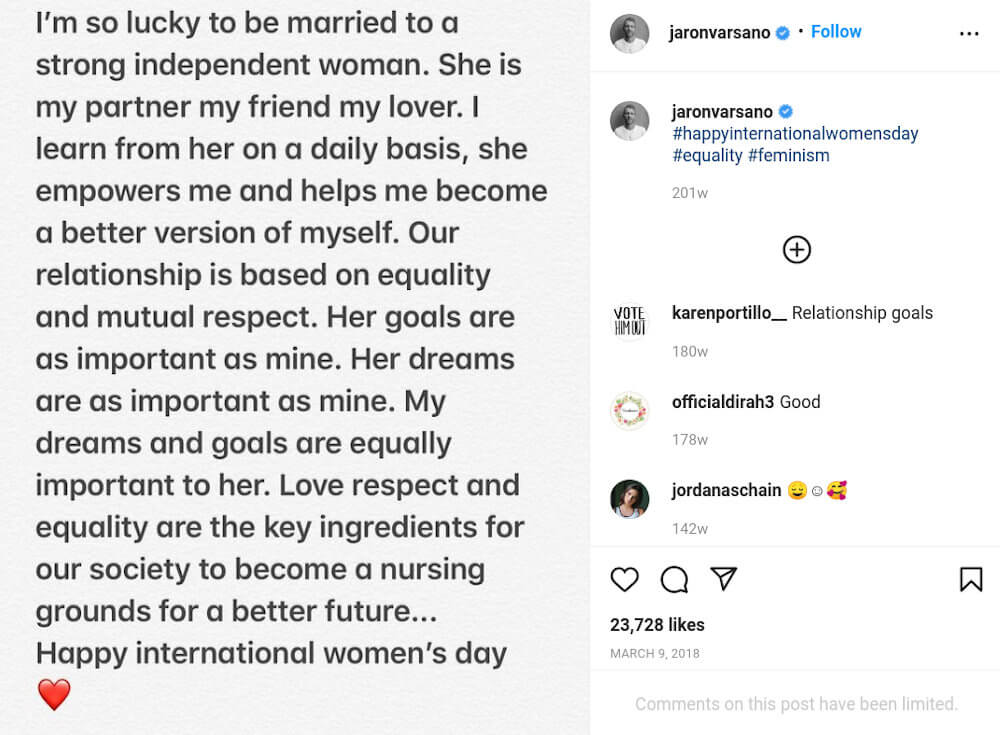 Yaron also continuously showed his support by posting some of Gal Gadot's movies and often coming to the movie premiers and many red carpet events. When we open his Instagram, it is normal to mistake him for Gal Gadot's die-hard fans. LOL.
That's what happens, people. When an alpha woman and alpha man get together, they empower and support each other. Even though Gal Gadot and Yaron have a ten-year age gap, they seem to have a great dynamic and lift each other. Much respect for both of them!
A Relationship with Oshri Cohen Before Being Famous
Before dating her current perfect husband, Gal Gadot had one other relationship in the past. She used to date an Israeli actor, Oshri Cohen. The two worked together in Kicking Out Shoshana in 2014. However, her relationship with Oshri was very private back then because it happened before Gal Gadot got all the spotlight that she has now. It's also unclear how long the two were dating and how they met for the first time.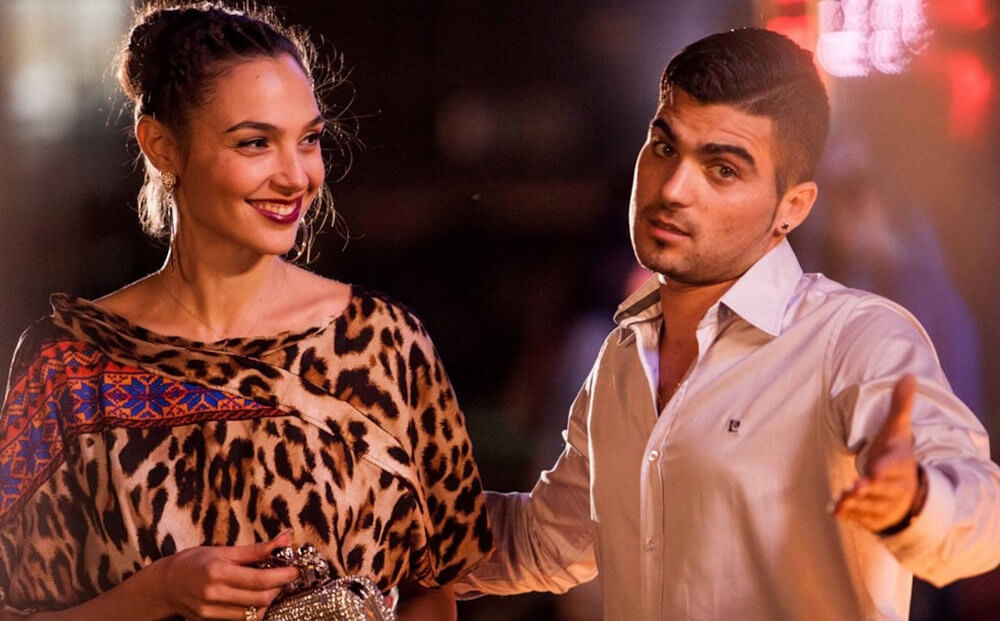 Oshri isn't only an actor but also a director. Even though Oshri isn't as famous as his ex-girlfriend, he has starred in many movies, including Working Woman, Lost Islands, and Kicking Out Shoshana.
Apart from his past relationship with Gal Gadot, Oshri didn't seem to date anyone else (or at least publicly.)