Who Is Fran Lebowitz Partner? Is She Married?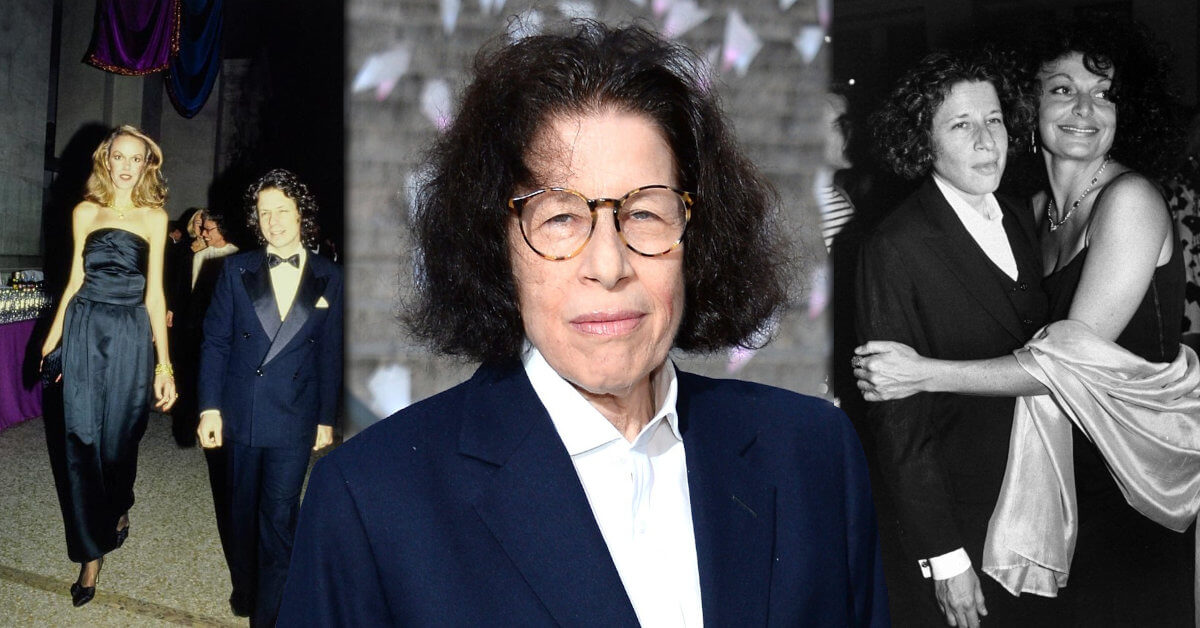 Fran Lebowitz is an American author, public speaker, and actress. Her book "Metropolitan Life" back in 1978 had made her name shining. She is also famous for her essay collection "Metropolitan Life" and "Social Studies."
Fran maintains a carefree persona and unconventional approach to love and relationship by not believing in a monogamous relationship. She declared herself as a lesbian and had an interesting view about it. In this article, we are going to dig into everything about Fran Lebowitz's love life, and partner.
Personal View About Relationship
We can get a lot about her point of view through a lot of her interviews. In an interview with Francesco Clemente in 2016, Fran gave her personal perspective regarding relationships.
"I could not possibly in a relationship now for more than six days. When I was younger, I might have said six months, although I think the longest relationship I was ever in was three years. But what I can't be is monogamous."
She also added that she couldn't really be a "good girlfriend," quoting her statement for Interview Magazine:
"I'm the world's greatest daughter. I'm a great relative. I believe I'm a great friend, but I'm a horrible girlfriend. I always was."
She also described herself as a very romantic person at the beginning of a relationship, then being detached really quickly. She also doesn't like someone to disturb her solitude when she's alone in her apartment. That's why she thought being single was better.
"I just don't want anyone in the apartment, not for longer than a few hours. Three of four hours, okay, fine. I just don't want to hear someone else walking around. I am alternately very gregarious – very sociable – and then very solitary."
Fran's way of seeing life has captivated a lot of people, even in the period where everybody gets distracted with modernity. Her modest and appreciation for authenticity is unbelievably inspiring.
In her love journey, she never dated a man in her whole life. In one of her interviews, she realized that she's 100% lesbian from a young age. She also declared herself as an atheist by the age of 6 but still attended Christian Church until she turned 16. However, she felt like she's more culturally related to Judaism.
She also discovered her unconventional behavior and way of thinking since she was still in high school. Fran was expelled from her high school due to her "bad behavior," and then her parents decided to send her to live together with her grandparents. That wasn't long before she decided to move to New York; she stated that she's always been a New Yorker by heart.
Though Fran described herself as a "bad girlfriend," honestly, who doesn't want to be in a relationship with someone who embraces even the quirkiest possible side of a human being? We probably agree that the girl that's ever been Fran's girlfriend is the luckiest.
Fran Lebowitz's Longest Relationship and Her Partner
Talking about Fran's girlfriend, she mentioned that she'd had a three years-long relationship with a girl. There were a lot of pictures of Fran holding hands with a blonde girl back in 1994. No sources have stated to know about the blonde girl's identity, and her identity remained unknown until now. All we know that the girl didn't come from the same profession as Fran. A lot of assumptions and rumors were started by the media, yet nothing was confirmed.
There was also a rumor that said Fran Lebowitz had a relationship with Dave Allocca, a photographer from New York City, but the rumor was fizzled out quickly since Fran is always known as a lesbian and never dated a man in her life. Though she never explicitly stated that she is not interested at all in men, she made a statement countless times about how she embraces her identity as a lesbian and only has one serious relationship that lasted for three years long. She never mentioned anyone else that she considered as her partner.
Her only relationship also wasn't clear, whether it was a monogamous one or not. There's a higher chance that it was an open relationship since a conventional romance bore her. And she's done a pretty good job in concealing who she has dated. Not sure why she is very secretive when it comes to her love life. For whoever wants to find out the truth must prepare to be disappointed with the result.
On Dating Dolly Parton: Real Relationship or Just a Rumor?
Another name that is rumored to be dating Fran is Dolly Parton, who's an American singer and songwriter. Some sources said the blonde girl that held hands with Fran was Dolly, but others also stated they were different girls. Fran never made a statement publicly about who she'd ever dated in her life. So openly liberated yet so private when it comes to her own love story.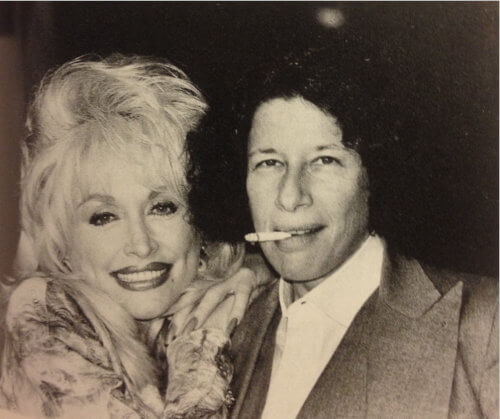 When she was asked about her view on marriage and whether she wanted to marry a woman, she answered it without a doubt:
"I just don't like the domestic life. The younger gay people seem like straight people nowadays: they get married, they have children, they bang into you with their strollers, they irritate you."
What a pretty cool woman right there!
Since the only name that is linked to Fran Lebowitz is Dolly Parton, people are curious about her and how she could be linked with Fran.
Fran Lebowitz showed her admiration towards Dolly Parton by saying, "everyone loves Dolly Parton." She said that as compared with New York City mayor Bill de Blasio, in which she loathed so much. She even added that Dolly Parton would make a better mayor than Bill de Blasio. But were the two an item in real life?
What's her relationship with Dolly Parton?
It's sad there aren't any sources that can give valid answers about Dolly Parton's relationship with Fran. And, of course, Fran didn't say anything about that either. Her words of admiration towards Dolly were just pretty much mere admiration, like fans who admire their favorite celebs, or athletes, politicians, the lists go on. There are no records or pictures of them being together in the past.
However, Fran was believed to have many hookups and casual dates throughout her life, and most of her partners weren't public figures, so it's easier to keep everything under the radar for them.