Who Is Eva Longoria Husband? Get to Know José Bastón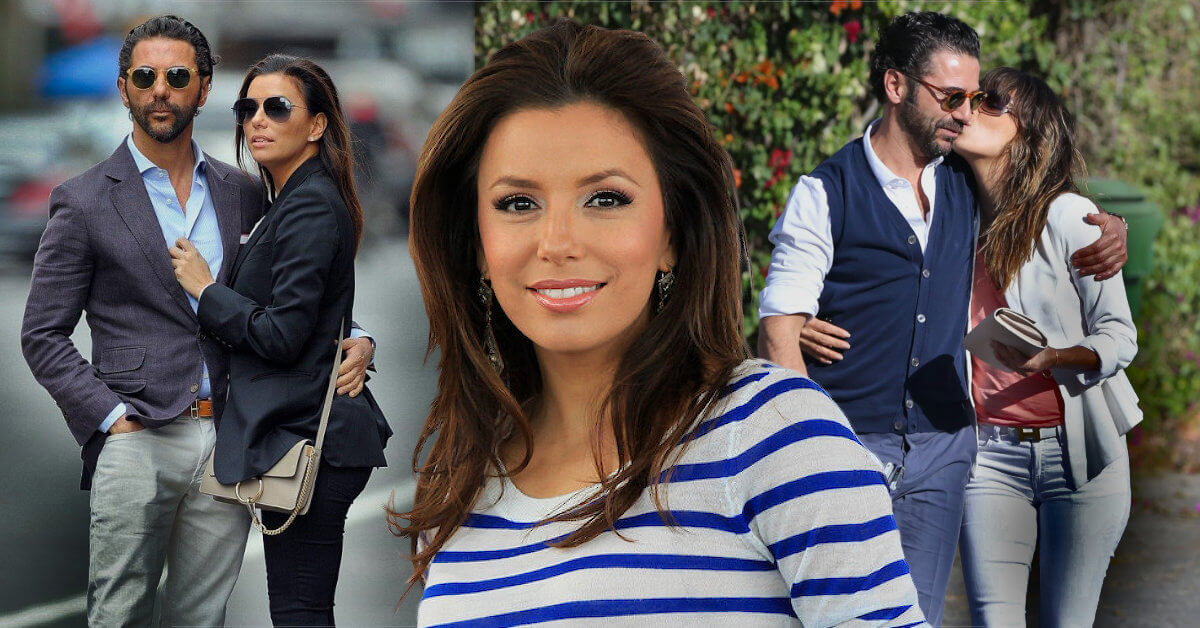 Eva Longoria is the dear of many TV series. Some series like The Young and the Restless, Desperate Housewives, Devious Maids, you name it! Eva Longoria's presence alone already demanded attention from all of her audience.
She first came into the spotlight after portraying Isabella Braña, one of the main characters in the CBS soap opera, The Young and the Restless. Her stardom continued after she starred in Desperate Housewives' well-known ABC TV series. Her role in that series earned her a Golden Globe Award and several nominations for Screen Actors Guild Awards.
Her stunning appearance also draws the attention of many brands who want her to model their campaigns, including L'Oréal and New York & Co.
Eva also has several experiences as an executive producer. Some of the shows are Food Chains and The Harvest. In front of the cameras or behind them, you can trust Eva Longoria to slay and take people's breath away!
Eva Longoria's Marriage with Husband José Antonio Bastón Patiño
Being one of Hollywood's A-listers, it's no wonder that many people fall head over heels with Eva Longoria. Her beauty, talents, plus fun personality make her the perfect partner everyone can ever hope for.
Eva has been married for six years. She's married to a Mexican media mogul, José Antonio "Pepe" Bastón Patiño. When they met and eventually married, Pepe was the president of Televisa, the biggest media company in Latin America. Pepe also ranked 34th on The 300 list by Lideres Mexicanos.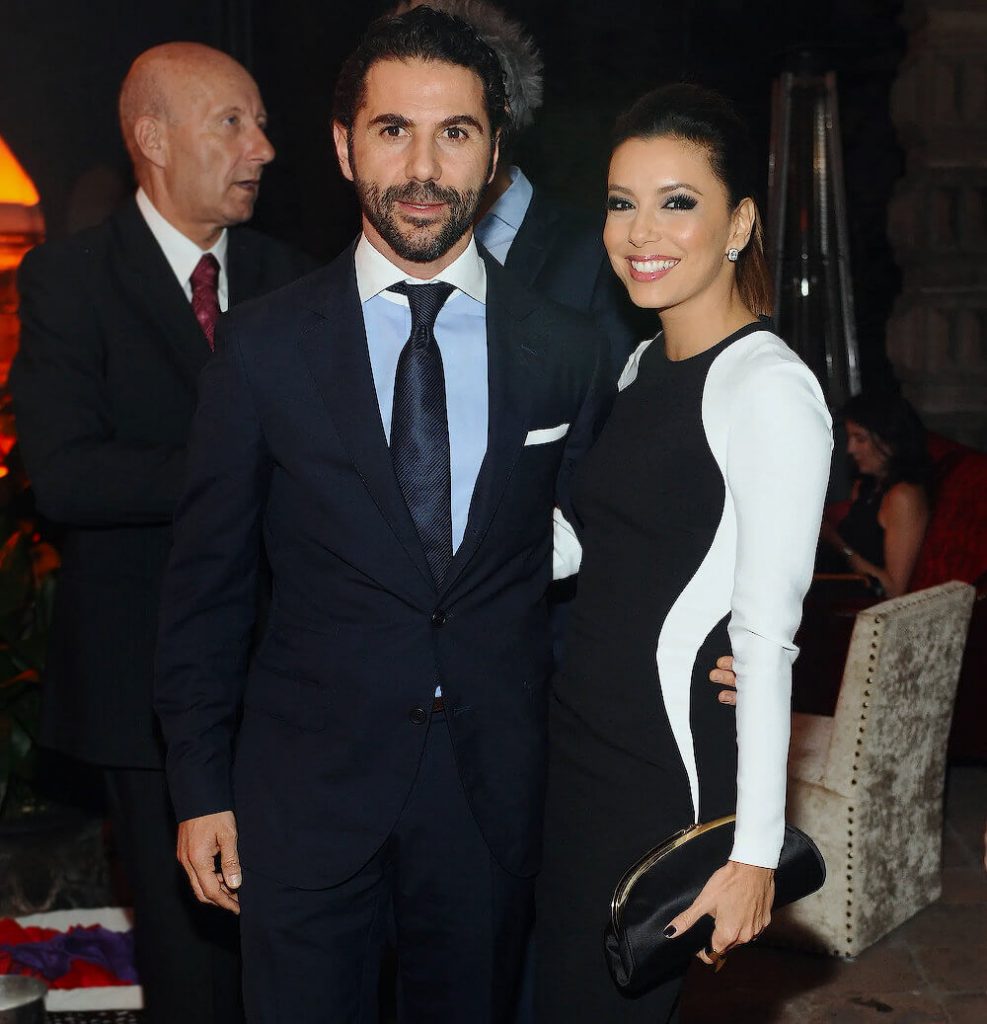 Eva and Pepe first met in 2009. At that time, Eva was still married to basketball player Tony Parker, while Pepe was with jewelry designer Paola Saad.
Nearly eight years later, in 2013, the couple was being set up on a blind date by a mutual friend, being both of them were single.
Eva Longoria and Pepe Bastón were first spotted when they attended a red carpet event in Mexico City. However, the couple always tries to keep their relationship private.
"He's a very private man, so he hates when I talk about him," Eva later revealed in an interview with People in 2016.
It's understandable, with Pepe being a successful businessman and Eva being one of the most popular celebs in Hollywood.
Despite now being happily married to each other, Eva admitted that they didn't feel any connection when they first met.
"I was getting out a bad relationship, and he was getting out of a relationship," she told People. "So, we had a pleasant conversation, but there was no real connection."
However, Eva happily declares that she loves him by gushing at her husband.
"He was the most handsome man I'd ever seen. He was so charismatic, charming, sweet, and funny," she confessed to People. "He is probably one of the first men I've dated that has been older and established, and basically, a grown-up. It's so nice to be arm-in-arm with someone who is your equal," she added.
Well, there will always be a good partner for a good person, right?
Eva Longoria Shares Adorable Bits of Her Son and Calls Him 'A Blessing'
When Eva Longoria was pregnant with her and Pepe's son, Santiago Enrique, she announced her pregnancy four months later.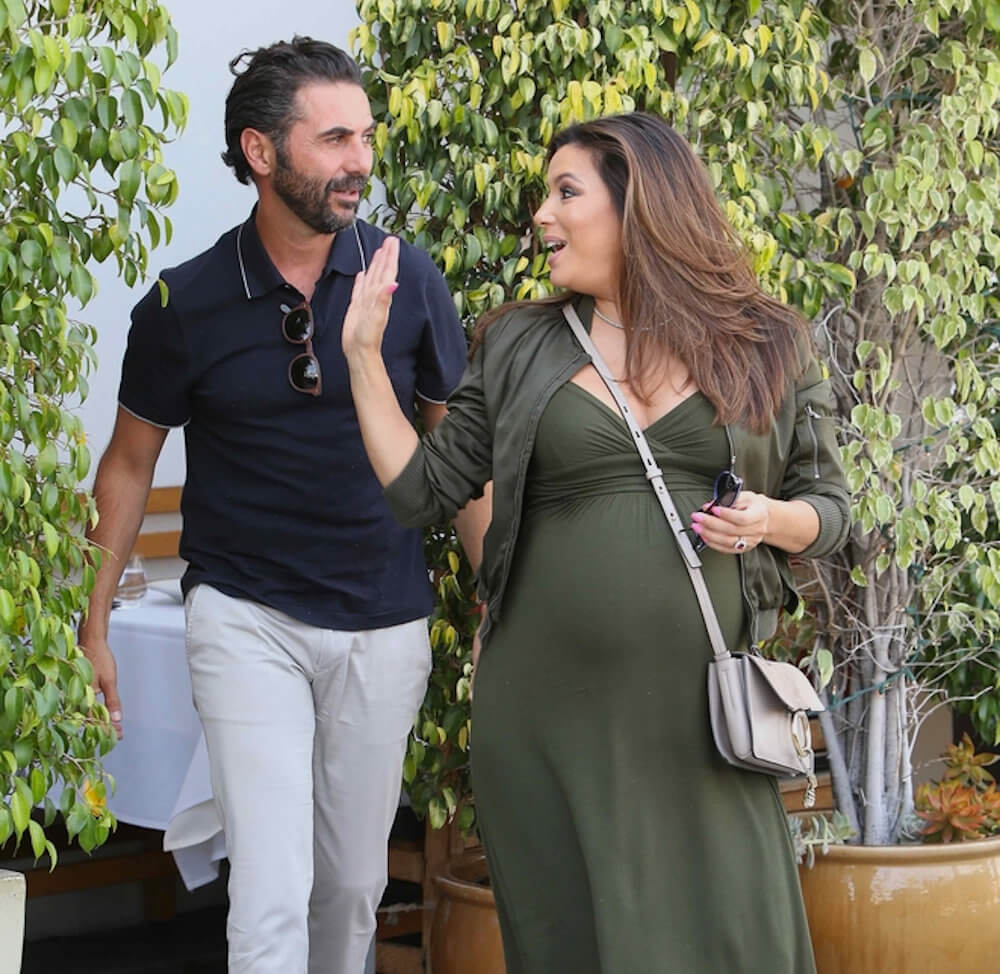 Later, the couple documented moments when they welcomed son Santiago to the world with Hola!, stating that they're "so grateful for this beautiful blessing."
While Santiago is Eva's first child, he is Pepe's fourth. The successful businessman already had three children from his previous marriage with actress Natalia Esperón.
Eva herself regularly shares adorable snaps of Santiago and gushes about him in her interviews. She also admitted that one of her favorite things is watching her son and husband experiment in the kitchen.
"He even covered the entire kitchen in flour, but I think it's great. He's playing with textures. You want them to be curious and question things and not just take things for face value," she said to US Magazine.
While she confessed that her son is in the "stressful threes" period since he's "explorational and wants to do everything and jump on everything in every moment," she never really feels exhausted in dealing with her son.
Part of it is because she has been living and raising Pepe's three children, who she considers her own, from his previous marriage.
"We have three children already. I have three stepchildren, so it's not like anything new. We're enjoying it," she told Hola!
With great parents and three older siblings, it's fair to say that Santiago will grow up being so loved!
On Her Marriage with Ex-Husband Tony Parker
Eva Longoria's relationship with ex Tony Parker was filled with cheating accusations, legal battles, and hurt feelings.
Eva first met with Tony Parker, who played for San Antonio Spurs as a point guard, in November 2004. However, it takes nearly a year to confirm their relationship officially.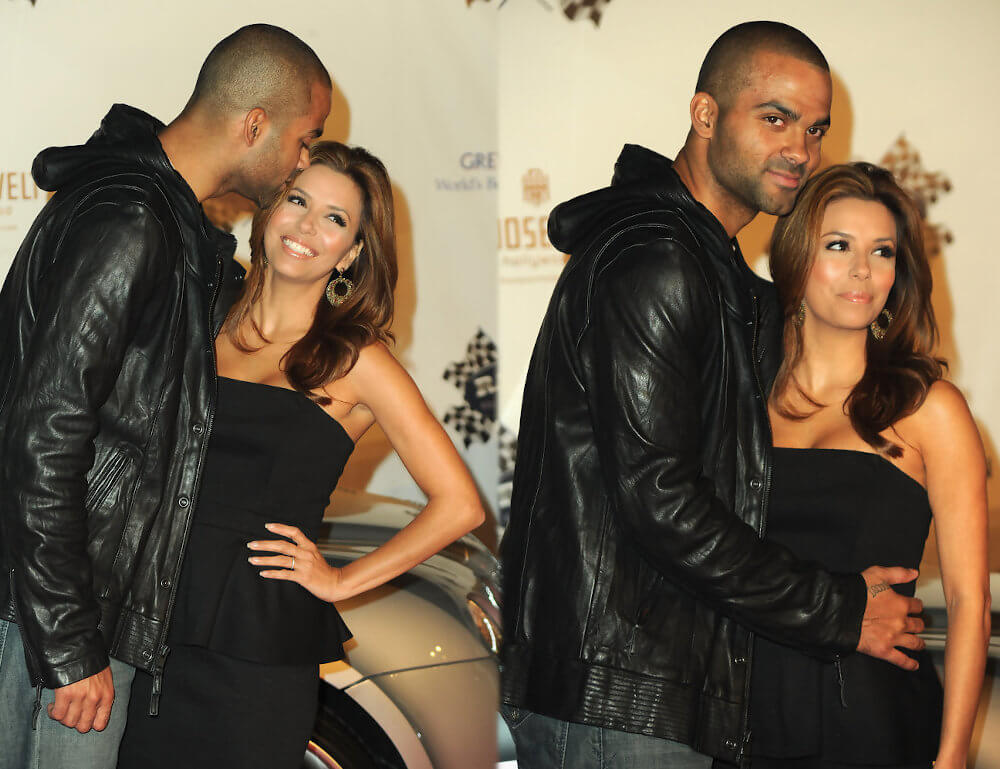 The couple had their off-time and briefly split before eventually announcing their engagement in November 2006, two years after their first meeting.
Eva and Tony married in a small civil ceremony followed by a lavish wedding ceremony at Eglise Saint-Germain l'Auxerrois Church in Paris. The wedding itself was the definition of 'star-studded,' with Victoria Beckham, Felicity Huffman, Michael Douglas, and Catherine Zeta-Jones, to name some of the guest lists.
The fairytale-like wedding came to an end with no happy ending as Eva Longoria filed for divorce in Los Angeles. While she cited "irreconcilable differences" as the reason for their divorce, it's reported that she had discovered text messages from another woman on Tony's phone.
The mystery woman would later be identified as Erin Barry, who was married to Tony's teammate in San Antonio Spurs, Brent Barry. When confronted, Tony himself admitted that he was involved in "sexting" with Erin but denied any form of physical contact with her.
"She is devastated," a friend of Eva Longoria's told People. "But she's strong," she assured.
Two days after Eva filed for divorce, Tony filed for divorce in Texas. This led to a legal battle to determine where the case would be heard. Eva, through her lawyer, eventually decided to dismiss her petition filed in Los Angeles. The divorce was finalized in Texas in January 2011.
"I didn't realize it at the time with Tony, but I had become my own version of a desperate housewife," Eva later admitted some time after her divorce.
As in Tony Parker, the basketball player stated that going through a high-profile divorce in the public eye was "a difficult and painful experience" in his life.
Well, I mean, then you shouldn't have cheated?
Eva Longoria Marriage with Tyler Christopher
Not only on her relationship with Pepe Bastón that she kept private, but Eva had also been quiet about her personal life ever since her first marriage with actor Tyler Christopher.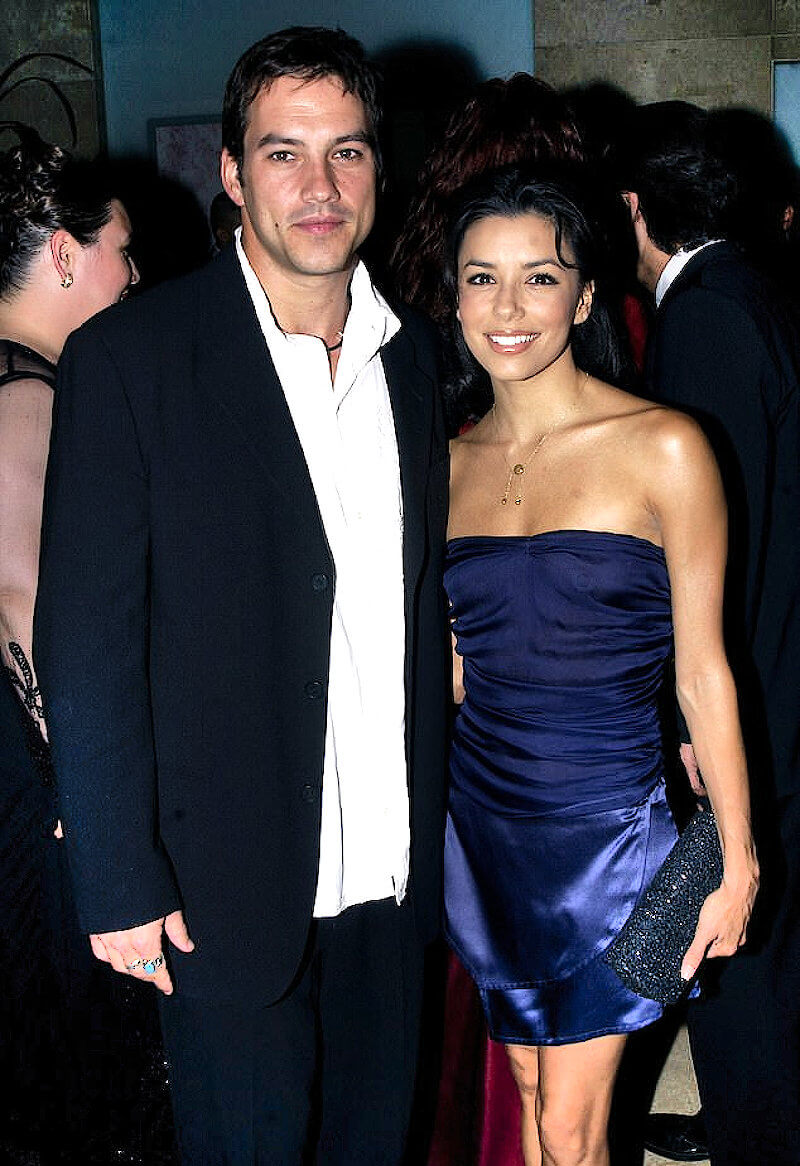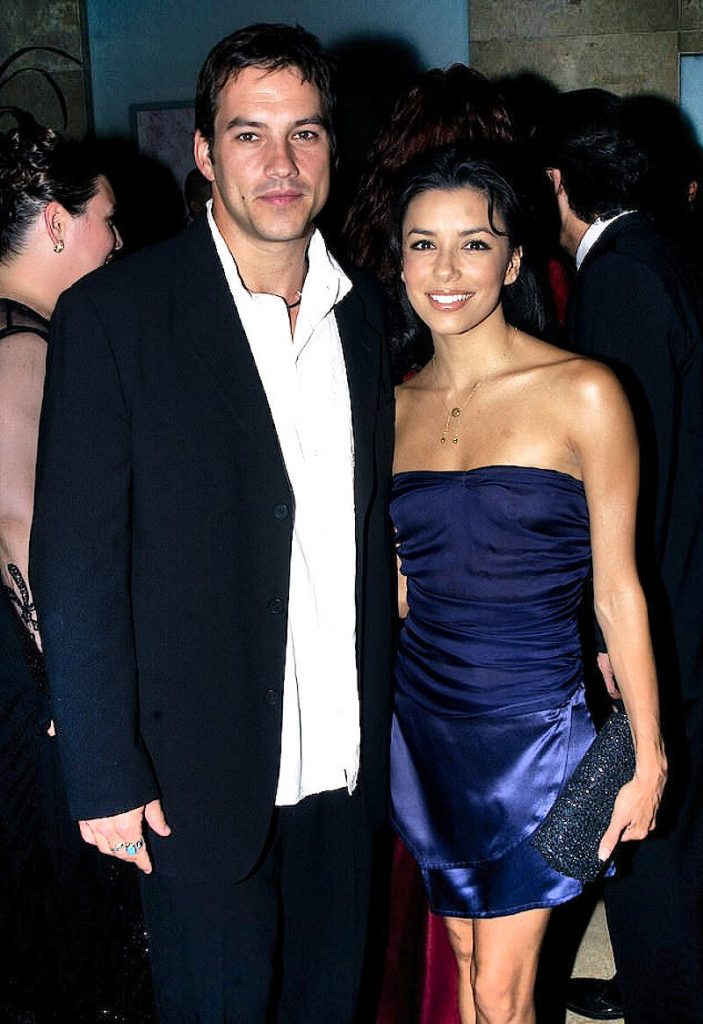 Many fellow celebs and even the general public were aware of their relationship by the time they were already divorced.
The couple first met in 2001, when Tyler portrayed Nikolas Cassadine in the soap opera General Hospital, while Eva was playing the role of Isabella Braña in the CBS soap opera The Young and the Restless. Their relationship had its own on and off periods. As Tyler said, "We dated, then we stayed friends, then dated again."
A fun fact about their relationship: they were brought together by Tyler's co-star and former fiancé, Vanessa Marcil.
Vanessa wasn't available when they had to shoot her character in the series General Hospital. Eva, who happened to have some resemblance to Vanessa, was temporarily asked to fill the position.
They later became officially married in January 2022.
While Eva and Tyler have never been fond of opening up on their relationship, Eva once admitted that being married "is harder than we thought."
"We both have the habits that we won't give up," she revealed in an interview.
Once their divorce was finalized in January 2004, both Eva and Tyler refused to comment anything regarding their relationship.
Not until four years later, Eva candidly addressed her first marriage in an interview with Digital Spy.
"He was a lovely man, but I was very young. I didn't know who I was, and I was still struggling as an actor," she opened up. "I was a terrible wife," she added.
Wow, it sure takes a big heart to be brave and admit one's mistake!
Despite her two failed marriages before eventually settling down with her soulmate and a family of six, Eva stated that she never regretted her past relationships.
"No, I think every relationship is a path to where you are today. Every wrong turn led you to the spot where you are," Eva Longoria said. "I wouldn't; change anything. Never!"