Who is Dean Winters Secret Girlfriend? Facts Surrounding His Love Life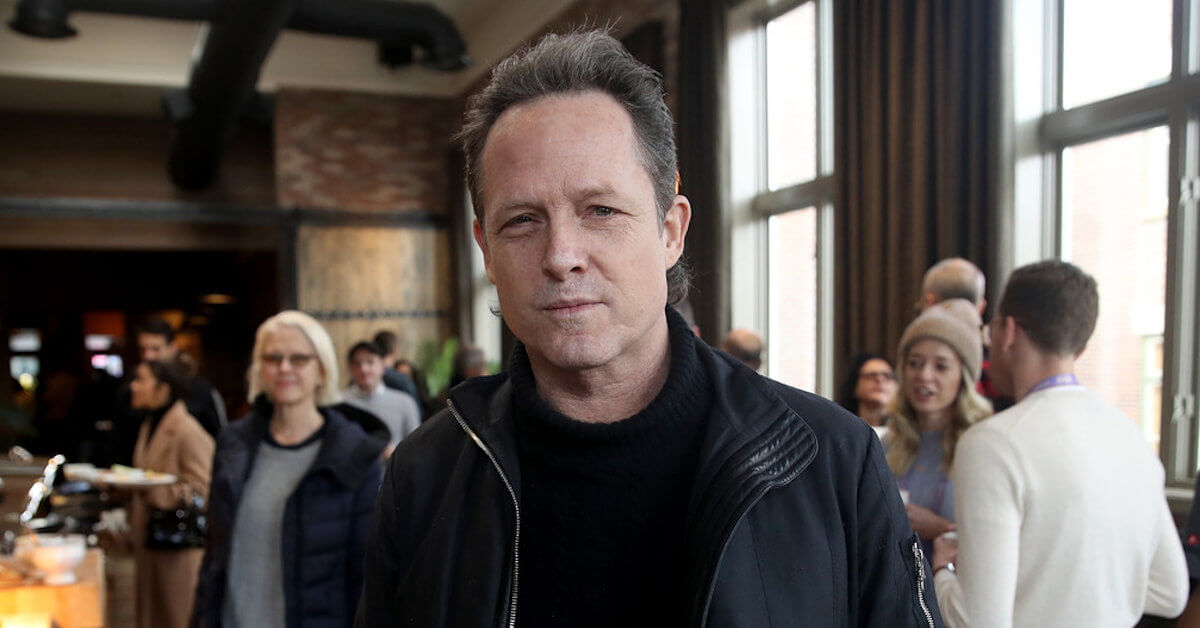 Dean Winters is an American actor that is best known for his role in "Law & Order: Special Unit," "Sex and the City," and "Oz." He also appeared in one episode of "Brooklyn Nine-Nine." Looking at TV series and movies that he's been involved in, no wonder that he won and has been nominated in several prestigious awards like Gold Derby Awards and Hollywood International Moving Pictures Film Festival.
He is not only all about talent but also handsome face and witty personality. Pretty sure we all are curious about his love life. Is he currently single or in a relationship?
He Never Posts Anything About His Girlfriend on Social Media
Let's start with an important fact: Dean Winters is currently single and free! His last relationship was with Maggie Marzigliano in 2002, and he also dated Jennifer Esposito before that. He was also rumored to date a girl whose identity was unknown in 2011, but the information that is provided isn't enough to confirm anything about that.
Dean is known as a very private person when it comes to his personal life, especially his love life. Even though he has his own social media account (Twitter and Instagram), but he didn't reveal much other than his work-related stuff and his family.
There were some pictures that are personal for him on his Instagram, such as his sister's photo and his views about the current event, but no sign of him disclosing anything that has to do with his lover. We sure love mysterious actors, right?
Is Dean Winters Gay?
Since Dean hadn't dated anyone for almost two decades, some media encounter a rumor that said Dean Winters is actually gay. It is indeed unsurprising to see a handsome and hot Hollywood man that is rumored to be gay because they have been single for a long time.
Moreover, a lot of people have been captivated by how Dean his most famous gay roles in the series "Oz."
Dean also performed some bisexual roles in his movies over the years. Even some of Dean's fans start to believe that rumor. Dean neither confirm nor deny that rumor until now. Is he really gay? If he's not, then what happened to Dean that made him chose to be single for years?
Dean's unwillingness to share any of his personal love interest makes a lot of people and the media second-guessing his preference. Dean also wasn't a big fan of talking and sharing anything that doesn't relate to his career in interviews, but just in 2019, he finally opened himself up to share one of his life-changing experiences.
Dean Winters' Photo Revealed: Holding Hands with His Secret Girlfriend
Apparently, there is a chance that he decides to hide his partner from the media. In 2011, Dean Winters was spotted holding hands with a girl and shopping together near SoHo, Manhattan. In that picture, Dean wears a blue shirt and jeans.
Meanwhile, the mysterious girl wears a cute blue top and hot pants while carrying a brown purse. She looks very beautiful, and they look pretty good together.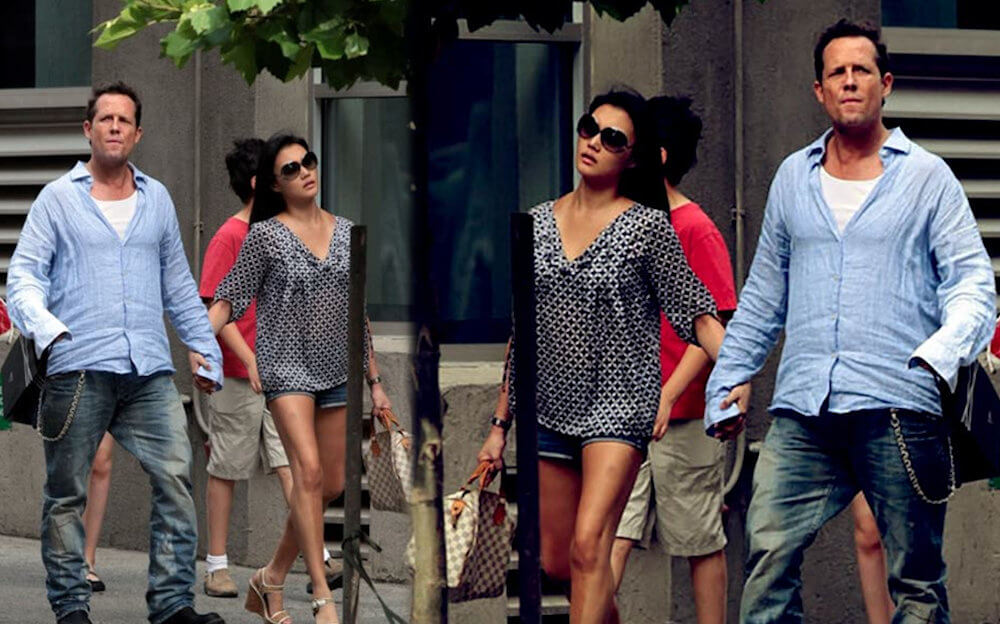 Some of Dean's fans claimed she wasn't his girlfriend – because Dean was literally single since 2002. But, judging from the way they hold hands and looking comfortable with each other, some media doubt that they weren't an item.
And looking from Dean's habit of keeping everything under the radar, it's most likely that we won't hear anything from Dean himself.
As usual, Dean kept quiet about that. Dean neither confirm nor deny the rumors, and he never talked about that picture in his interview. The identity of the girl is also remained anonymous until now. She could be his girlfriend, or just his friend, or even his wife? Who knows.
Dating Rumor with Maggie Marzigliano
Another Dean Winters' girlfriend rumor is Maggie Marzigliano. They were rumored to be dating way back in 2002, and no specific sources could give us information whether the rumor was true or not. Maggie didn't come from the same profession as Dean, so Dean's fans assumed they met through a certain event that their mutual friends had.
Dean hardly talks about Magie, whether in his live interviews or in his personal social media account. Since we already knew that Dean is overly secretive when it comes to his love life, we couldn't really get much about this. Pretty disappointing.
It seems like Maggie is a very private person as well. Other than her rumor with Dean, no media or news that tells us about her new boyfriend or whether she's seeing someone. Her information on the internet is also very limited. When two overly secretive people being together, this is what we are going to get.
Another interesting fact is they didn't have any pictures together on the internet. The only picture that Maggie has is when she's holding her dog while wearing a cute brown jacket, but no sign of her picture taken with Dean when they were rumored to be together.
Whether they were actually dating or not, Maggie was important because she was the last girl that Dean had been linked with.
Dating Jennifer Esposito, Bradley Cooper's Ex-Wife
Jennifer Esposito is an American actress and also an author. We probably heard her name from "Crash," "Mistresses," and "NCIS." She was Bradley Cooper's ex-wife (though they only married for four months), and she was also linked with Dean Winters. But is it a real relationship or just a rumor?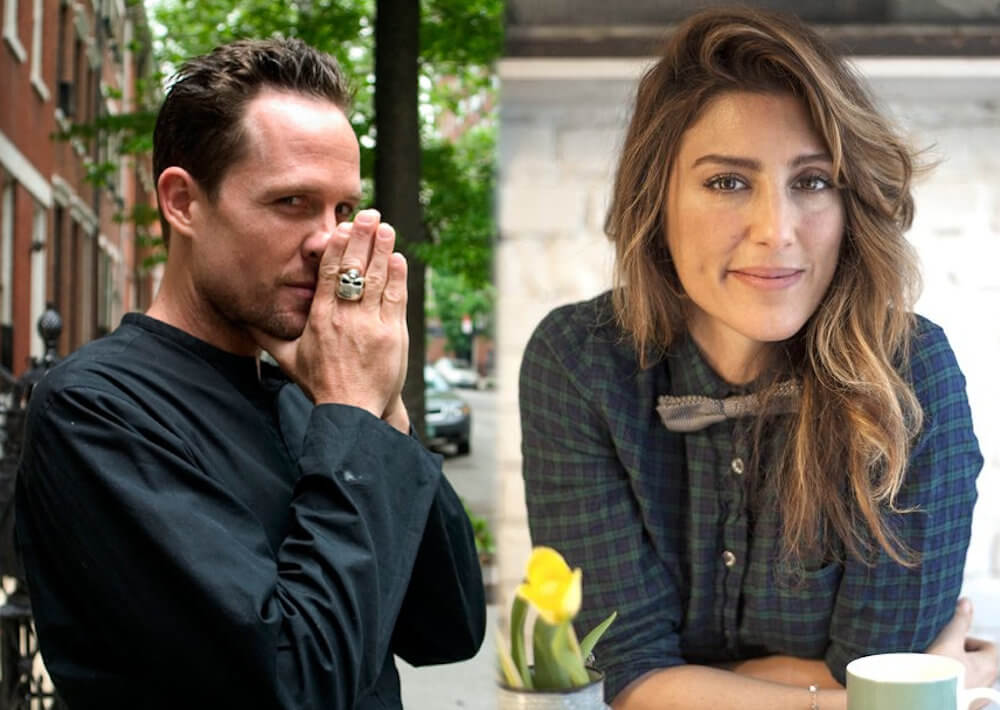 It turned out it was a real relationship. Though Dean and Jennifer never really talked about their relationship in their interviews or their social media, the two were an item. Jennifer dated Dean way long before she married Bradley Cooper in 2005.
Jennifer herself has a reputation for being in an on-and-off relationship. Her relationship never really stays for a long time, most of the time. Her longest relationship (married, engaged, or just dating) is three years only.
Some media linked Jennifer's habit of not being able to stay in a long-term relationship as the reason for their break up. But, other sources also added that Jennifer was way too invested in her career in that made it difficult to have a long and fulfilling relationship.
Dean's fans disagree with these assumptions because Jennifer and Dean were dating long before Jennifer started to have an on-and-off kind of relationship, and they don't think that made sense.
Well, since neither Jennifer nor Dean gave clear stories about what happened with them, we can never know for sure. The reason for their breakup remains unknown, and their stories fizzled out quickly. Here we go again, the mysterious Dean Winters.