Who is Bridget Moynahan Husband? Details on Past Affairs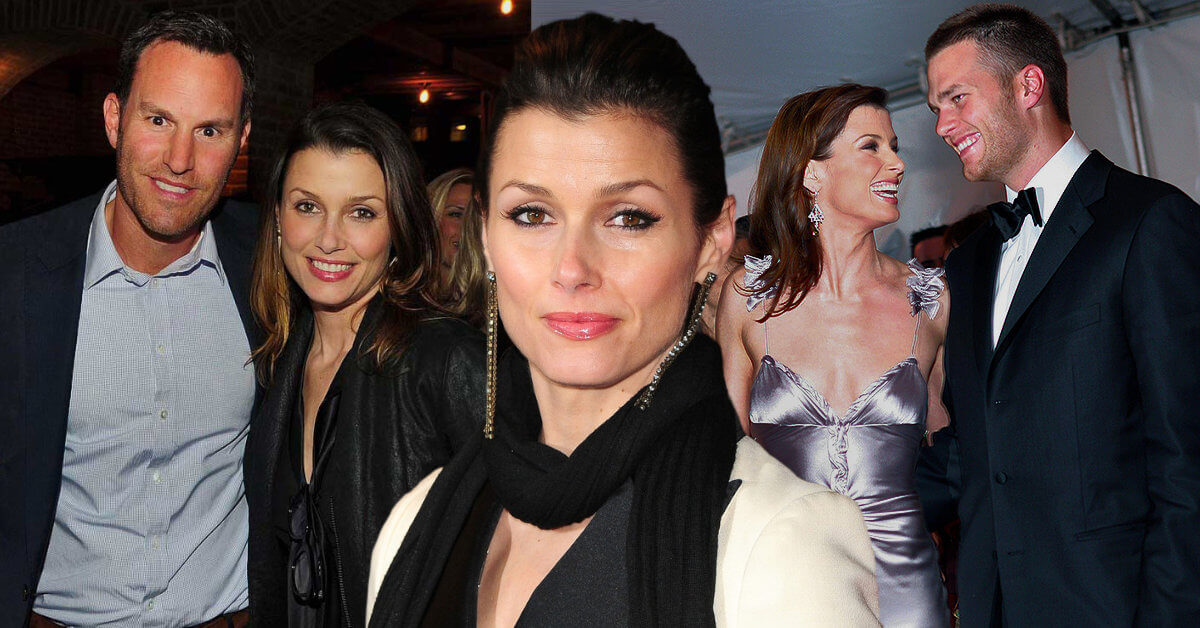 Bridget Moynahan, who is most famous for Erin Reagan in Blue Bloods, is an actress, model, and writer. If you guys are still not familiar with her, try to remember Natasha from the Sex and the City series. And also Rachel (one of the sexiest dancers in the movie, for real) in Coyote Ugly.
Throughout her career as an actress, the list of her movies has been pretty impressive. The lists include I, Robot, John Wick, and Prey.
Bridget mostly played a badass woman who doesn't seem to need a man. But, in real life, she has been happily married to Andrew Frankel since 2015.
Bridget Moynahan and Her Husband, Andrew Frankel
Even though Bridget is a big name in Hollywood, her husband didn't come from the same world as she did. Her husband, Andrew Frankel, is a successful New York businessman and stock brokerage executive.
Both of them looked very happy together, and we can get a glimpse of their married life through Bridget's Instagram (though only a few).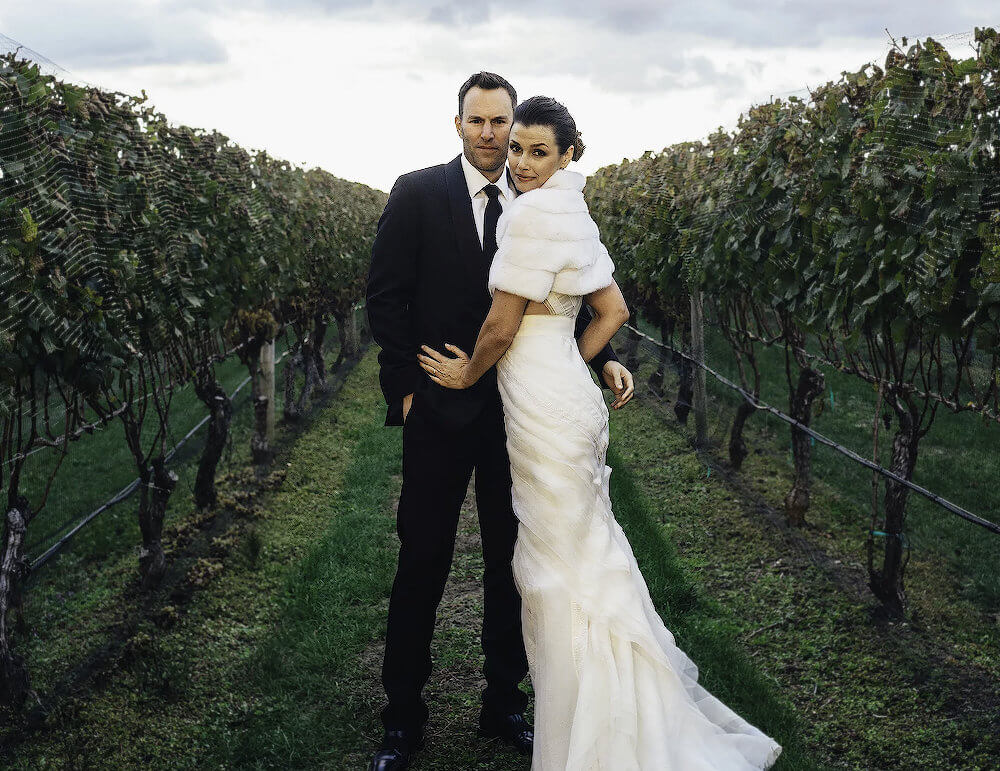 One of the sweet pictures of her and Andrew was on their wedding day. Bridget posted a throwback picture of her and Andrew holding hands while wearing a beautiful wedding dress. That seems to be the only picture about her and Andrew.
But, one of the most critical questions remained unanswered about how the two met for the first time. Some sources stated that they met through a mutual friend who was also very involved in their wedding ceremony in Wölffer Estate Vineyards in Sagaponack, New York. Bridget and Andrew also knew they were meant for each other since day one.
The date of their first encounter also wasn't clear because they were already dating years before they tied the knot. They did such a good job in keeping their dating life low-key.
Even though Bridget and Andrew haven't had any children together, they already had John Edward Thomas (Jack) Moynahan. He was Bridget's child from her previous relationship with Tom Brady. And after they got married, the couple has been inseparable ever since.
So, being a successful businessman and successful actress with a kid? It doesn't sound easy, does it? But, they seem not to have any problem juggling the two lives. And even though Bridget and Andrew don't hide Edward's identity, they try their best not to reveal too many details about his personal life.
However, six years after exchanging vows, we are left in the dark about their married life. Both of them rarely share anything about what happened between them. But, it's a good thing that we also don't hear any rumors or see any sign about their struggles in their family. Way to go, Bridget!
A Long Distance Relationship with McG
Knowing how Bridget took her privacy on another level makes us curious: Has she always been this way? What about her previous relationships before meeting the love of her life?
It turns out that her bitter split with Tom Brady had a significant impact on how Bridget presents her relationship. But, she didn't close her heart for any romantic relationship after breaking up with Tom, thankfully.
In 2010, the Coyote Ugly actress was dating the Charlie's Angels director, McG, whose real name is Joseph McGinty Nichols. It took her the whole four years to finally date again, though.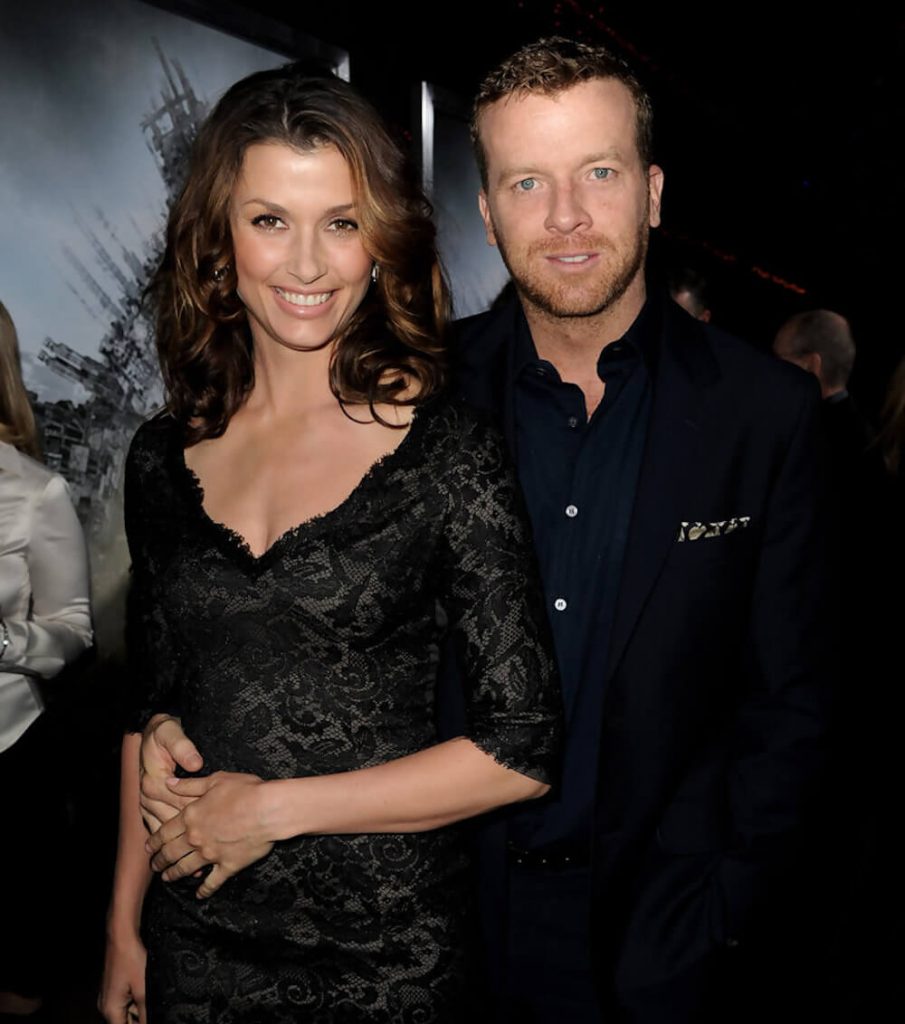 However, their relationship didn't stay for long. It was reported to be a very short relationship. Bridget and McG also had to go through a long-distance relationship. Especially with their tight schedule and everything, it must've been very tough for Bridget and McG to keep the relationship going.
At that time, Bridget had to spend most of her time filming in New York while McG was in L.A. A reliable source stated that they "fly back and forth" to see each other. Well, they tried their best, guys.
Not many things happened when they were dating. Bridget was also never a fan of sharing some PDAs with the paparazzi. We're talking about a real classy lady here.
One of their red carpet moments was at a charity tennis tournament in California at the Costa Mesa Wood Racquet Classic. Bridget wore a classy long black dress paired with black heels, while McG looked sharp with a classic black tux. A very matched couple indeed.
When their relationship came to an end, nobody knew anything about the reason behind it. We don't even know when they split, and Bridget starts seeing Andrew. We hope that the split was amicable and Bridget didn't experience the same thing as she did with Tom.
Bridget Moynahan Had to Raise Tom Brady's Child Alone
We finally came to the ex-boyfriend who hurt Bridget the most: a famous NFL star, Tom Brady. One thing that is worth paying attention to Tom was already in another relationship when Bridget was pregnant with his child. Hearing this is enough to get us traumatized.
Tom and Bridget dated for two years, from 2004 to 2006. During their time as a couple, they never missed being a center of attention. Tom's career in the New England Patriots and Bridget in I, Robot were at their peak. They seemed to have the world in their hands.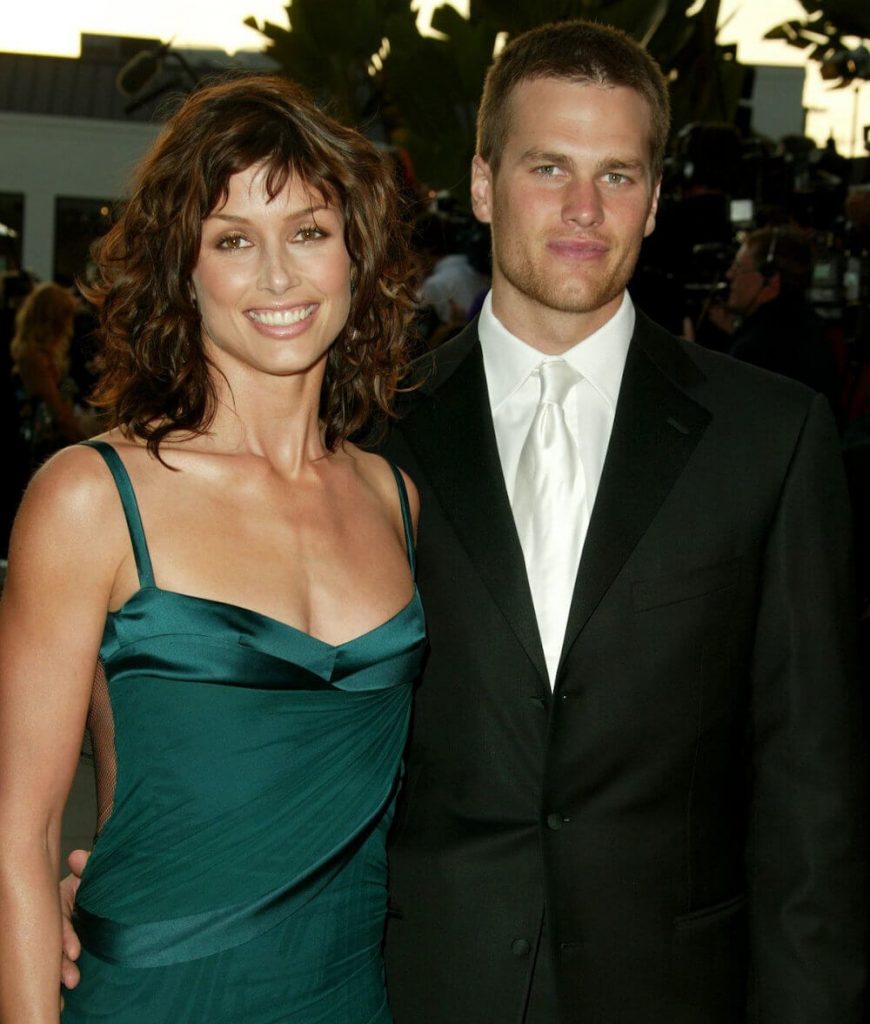 Bridget, who usually kept her personal life private, surprisingly didn't mind talking about how she felt after the split. She described it as very "frightening."
"When you're suddenly pregnant, and no one is standing by your side, it's a hard conversation," Bridget said in her interview with Harper's Bazaar when she was featured in the magazine's July 2008 issue.
She also added, "I'm a traditional girl, and I believe in marriage, and I just always thought that's the way I'd be doing this. For a moment, it was hard for me to accept that this was the way I was going to have a family." We could hear the sadness and heartbreak from her statement.
Reminiscing when she had to raise a boy alone, without guidance or anyone to help, she remembered she started sobbing when she came home alone from the hospital, after giving birth to John.
Tom Only Visited the Hospital Without Holding Bridget's Hands
In Bridget's interview with More Magazine, she revealed that Tom came into the hospital after birth. But, he didn't hold her hands at all, as if he came just to get rid of his responsibility. My, my, what a tough life she had to go through.
It wasn't clear why Bridget and Tom parted ways, though. Their relationship lasted for two years. Neither of them gave out too many details about what was going on between them. Only sad stories about what happened after Tom left would forever tear our hearts apart.
Bridget has her own reason, though. She doesn't want John to grow up seeing his parents pointing fingers and blaming each other on the magazines. Bridget wants her son to be surrounded by love and nice people, she said.
Currently, Tom is married to a famous model Gisele Bündchen, the woman he was dating right after he broke up with Bridget. Two months after Tom and Gisele started dating, Bridget was pregnant with his child. Gisele also developed a close relationship with John without replacing Bridget's position as a mother.
"I understand that he has a mom, and I respect that, but to me, it's not like because somebody else delivered him, that's not my child. I feel it is 100 percent. I want him to have a great relationship with his mom because that's important, but I love him the same way as if he were mind. I already feel like he's my son from the first day," commented Gisele in her interview with Vanity Fair.
Now John has two families, and he seems to be close with both. We can see Tom posted John's photos quite a lot on his Instagram, mostly giving him birthday wishes every year.
Even though Bridget had to raise her child alone and had no one by her side, she never regretted having John in her life. In one of her interviews, she proudly said that Edward was "the best thing that happened." Once again, Bridget never fails to make us struck in awe.
Bridget's First Relationship Since She Entered the Industry: A Fancy Dinner with Scott Rosenberg
Alright, guys, it's time to move on from Bridget's sad story with Tom. Before she dated Tom, Bridget had romantic and fancy dining –which turned to be a romantic relationship – with Scott Rosenberg. He is a famous director and screenwriter.
Even though there weren't many details that we could get from this couple, Scott and Bridget were reportedly dating for two years. They were together from 2001 to 2003.
Apart from her sad stories with Tom, it's hard to tell what happened in Bridget's life. Her relationship with Scott is her first relationship since she entered the movie industry. Like most of Bridget's relationship, she didn't reveal much about why they didn't work out. –